HP manufactures a variety of 2-in-1 convertible laptops that have numerous benefits. These laptops can be used in either tablet or laptop mode which makes them flexible and efficient for use in any environment.
Their portability, flexibility and versatility give these laptops the ability to perform numerous functions that boost productivity at school, workplace and even when used for entertainment purposes, like watching videos or playing games.
Spectre X360 laptops by HP are 2-in-1 convertible touchscreen laptops that have a great battery life, as opposed to traditional laptops, because they make use of less power-intensive components. HP Spectre X360 laptops are available in 13 inches and 15.6inches. Both display sizes have dark ash silver and Poseidon blue colours.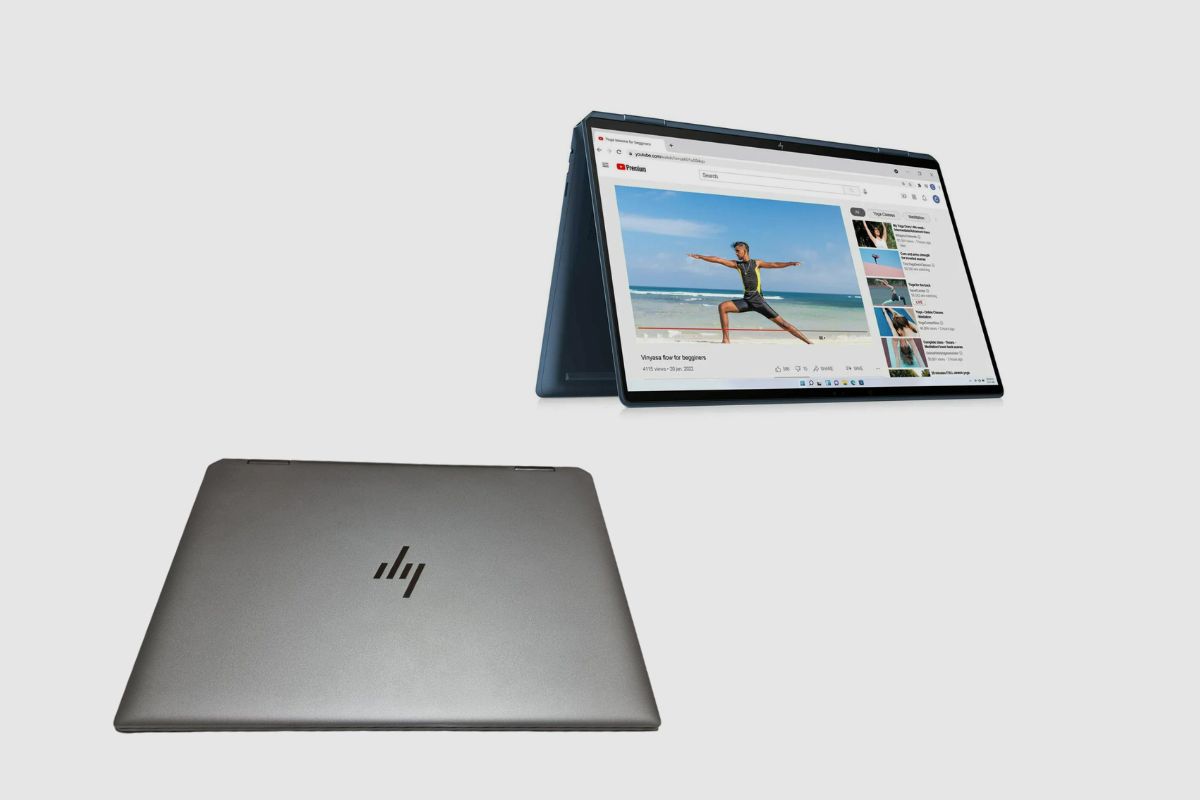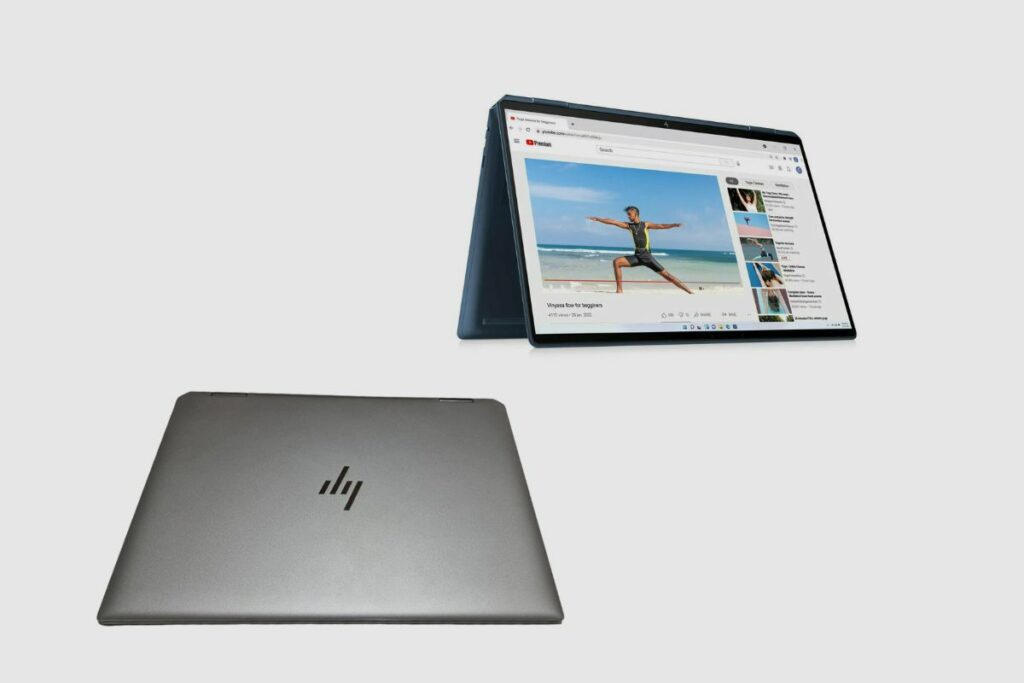 HP Spectre X360 Laptops Features
Some of the features of HP Spectre X360 laptops are:
Available in 13 inches and 15.6 inches
Comes in dark ash silver and Poseidon blue colours
Design is exquisite with a gem-cut all-aluminium CNC-machine
Corning Gorilla Glass NBT to protect your screen from bumps and scrapes
Ultrathin and lightweight: The 13 inches have a starting weight of 1.32kg, while the 15.6 inches have a starting weight of 2.17kg
The operating system is Windows 11 Home.
The processor of the 15 inches is 8th Generation Intel Core Processor i7, and the 13 inches have Quad-Core Intel Core i7 Processor Whiskey Lake processors
Powerful NVIDIA GeForce MX150 or NVIDIA GeForce GTX 1050Ti with Max Q Design graphics processor
Multitasking is easy with up to 1TB PCle SSD storage and up to 16GB DDR memory and storage
4K micro-edge display
4K video editing: Edit and render 4K videos with quick responsiveness
Inking: Take notes and draw with the pen on paper
3D Rendering
Photo Editing
Dual 5K support
Backlit keyboard
Long-lasting battery life: The 15.6 inches can last for as long as 17 hours and 22 minutes, while the 13 inches can last for up to 22 hours and 30 minutes
Security options are enhanced with an IR camera, fingerprint reader, privacy camera kill switch and privacy screen to keep your information private
Great sound quality with HP Quad Speakers, HP Audio Boost and audio custom-tuned by experts at Bang & Olufsen
HP Sleep and Charge: This feature allows you to charge your phone while your laptop is in Sleep mode
HP Tilt Pen: This innovative feature enables you to write and draw conveniently for an enjoyable work experience
HP Command Center: This feature allows you to customise your PC performance, fan speed and external temperature to meet your needs
Available ports are:
Micro SD card slot
USB 3 Type A
2 USB Type-C Thunderbolt 3
DC-In Jack
HDMI port
Audio Combo Jack
Note that some of these features are available on only specific models.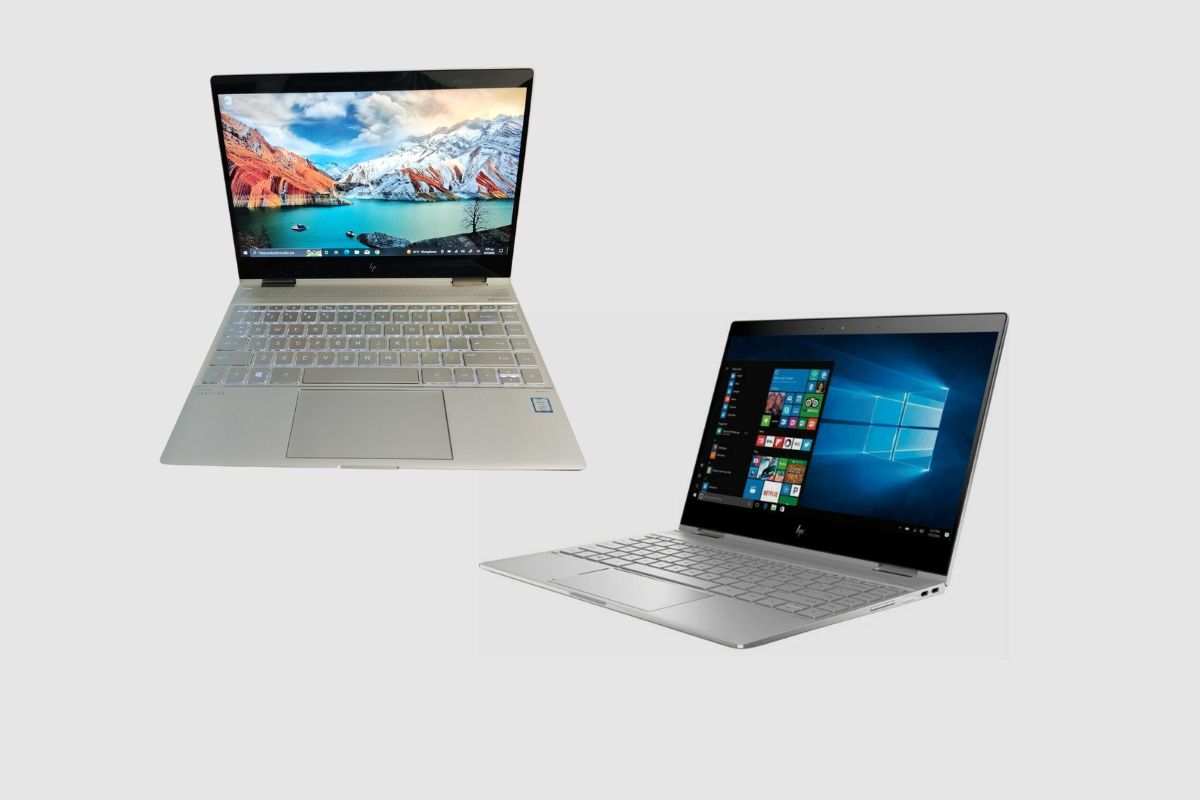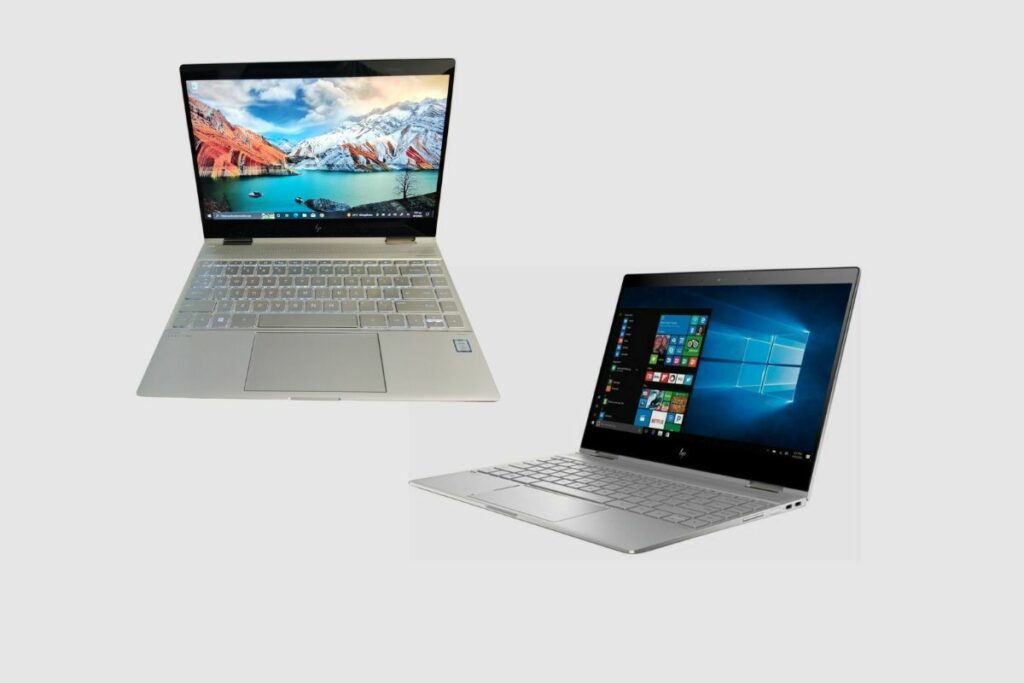 Is Spectre X360 a good laptop?
Spectre X360 laptops are convertible laptops because they come packed with features that combine a laptop and tablet into a single device. These laptops are flexible, portable and versatile and are known to perform beyond expectation.
HP Spectre X360 laptops stand out when used for a variety of functions, thanks to their exquisite design, long-lasting battery life and latest Intel processors. The cool features these laptops possess puts them on the same level as most of the best convertible laptops on the market today.
How long will the HP Spectre X360 last?
These laptops have a solid battery life that guarantees users of impressive battery life. HP high-end laptops have an average life span of 5-6 years, while budget-friendly laptops can last for 3-4 years. However, the estimated lifespan of HP laptops can be extended with proper maintenance.
Is the HP Spectre X360 touch screen?
HP Spectre X360 laptops feature a touchscreen that makes using these laptops in either laptop or tablet mode convenient. The addition of the HP Tilt pen on purchase of this laptop ensures that taking notes or drawing feels as natural as pen on paper.
How long does Spectre battery last?
While the battery of the 13 inches model of the Spectre X360 laptop is estimated to last for 22 hours and 30 minutes, with up to 21 hours and 30 minutes on full HD video playback, the 15.6 inches of this laptop has a battery life of 17 hours and 30 minutes, with up to 15 hours and 15 minutes on FHD video playback.
Although battery life ultimately varies depending on usage, the battery life of both models of the Spectre x360 laptops is impressive.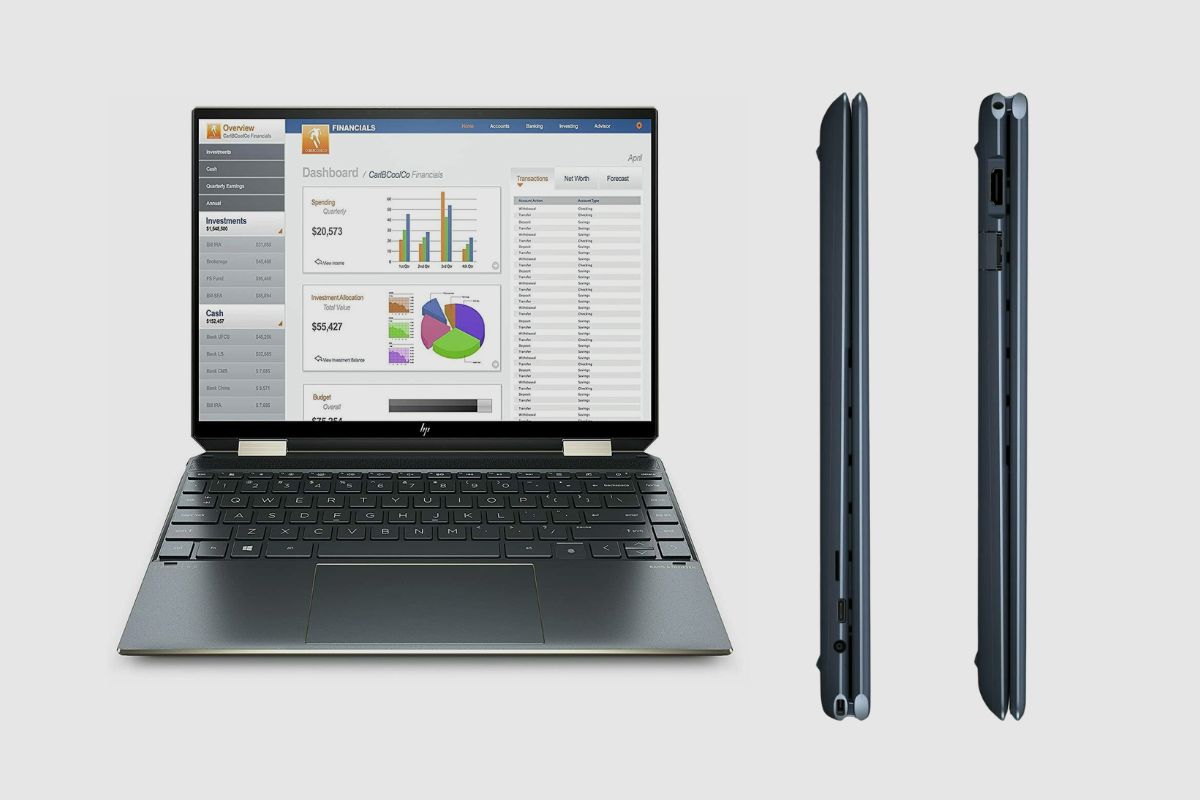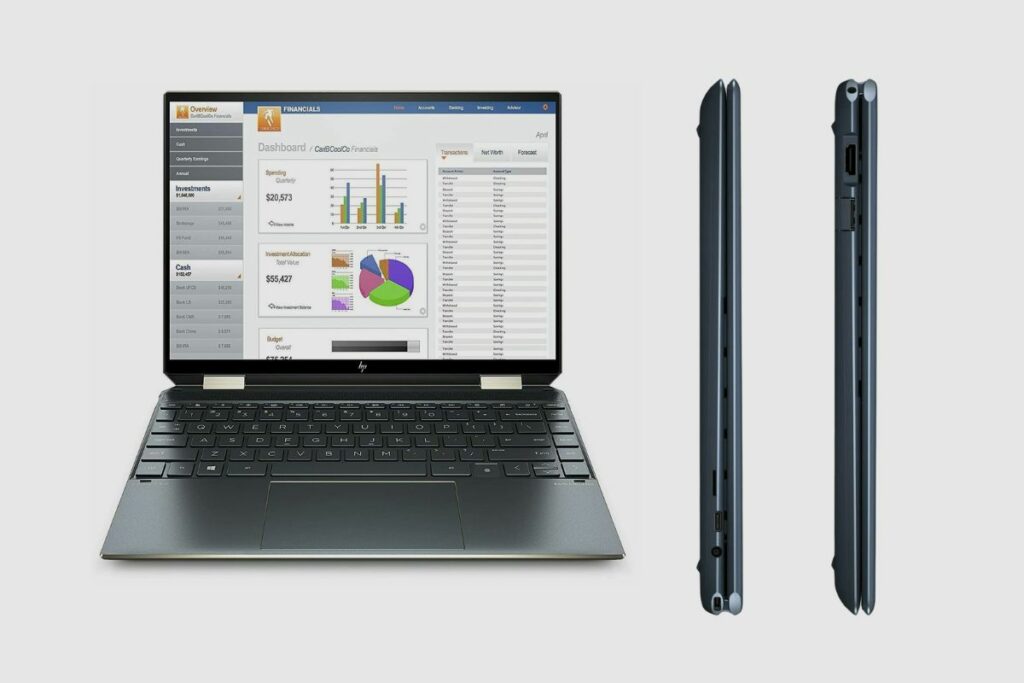 Does the HP Spectre X360 heat up?
Asides lack of adequate ventilation, the presence of integrated graphics in HP Spectre X360 laptops makes these laptops heat up.
The heat generated by these laptops can be managed with a laptop cooling pad and by ensuring that dust is kept out of the vent, as restricted airflow results in excess heating up.
Why does my HP Spectre get so hot when charging?
HP Spectre laptops emit extra heat while charging, but this is not abnormal because a consistent CPU load can result in overheating while charging because it causes a heat buildup, which forces the fans to continuously run to maintain temperatures.
Conclusion
Overall, the Spectre X360 laptops have high-end features that promise users of flexibility, versatility and portability. These laptops offer excellent value for what they are worth because they greatly enhance productivity and boost functionality with their remarkable performance.