There's no denying that electronic door locks are incredibly convenient. With just a few taps on your smartphone, you can unlock your door from anywhere in the world, or by just typing in a passcode on the lock, you can enjoy the convenience of you having to unlock your door without carrying physical keys around. 
But as convenient as they are, there are also some potential drawbacks to using electronic door locks.
One of the most significant potential drawbacks of using an electronic door lock is the security risk. If someone were to hack into your system, they could potentially gain access to your home.
Another thing to consider is the cost. Electronic door locks can be significantly more expensive than traditional locks. And if you're not careful with your budget, you could end up spending more money than you intended.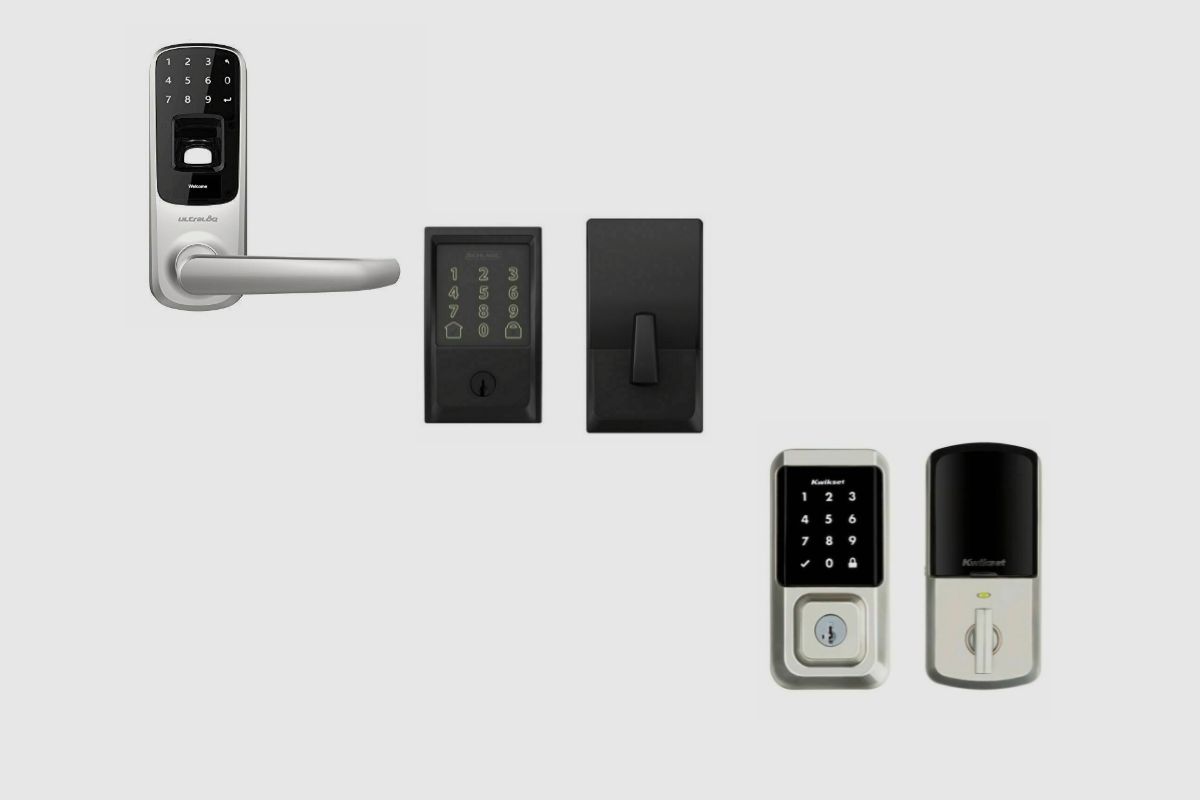 Are Electronic Door Locks Worth It?
Electronic door locks are worth buying because they provide an extra layer of security that can deter burglars and give you peace of mind.
However, some of their most significant drawbacks are that they are predisposed to be hacked by online hackers, and they can be expensive to buy or replace if they break.
Aside from the security and cost concern, they undoubtedly provide ease of access that is unmatched by regular door locks.
Also, besides providing ease of access by saving users the stress of carrying multiple keys around and the cost of making duplicates in case of missing keys, these electronic door locks can be used in different ways like through fingerprints keyfobs and smartphone apps.
They also allow one-time access codes, which can easily be revoked; this will make you less worried about unauthorised access to your home.
Since the use of passcodes for your electronic door locks can make it prone to hacking, users are advised to frequently update their passcodes, not share their passwords with strangers and regularly update the mobile application linked to the electronic door lock.
The use of electronic door locks is an advanced way to protect your home and properties; the addition of automation features like remote locking and unlocking as well as being able to monitor your home from anywhere through a mobile application makes electronic door locks secure.
Before you choose a keyless door lock, take note of the following:
Security requirements:
Your budget: You have to select a door lock that fits your budget
Integrations: Google Assistant, Amazon Alexa, Homekit, IFTTT compatibility etc
Durability: Most often, locks are set up outside the home; it is important to get locks that are weather and dust-resistant
ANSI rating: These grades are Grade 3- Good, Grade 2-Better and Grade 3, which is the best. Depending on your security requirements, you can choose the most suitable grades for your home.
Low battery alert: Getting notified when your battery is running out is a great way to avoid cases of you being locked out of your home
How Much Are Keyless Door Locks
The cost of a keyless door lock ultimately depends on its performance, features, installation modes and needed accessories to set up, so it is safe to say that keyless door locks do not have a fixed price.
However, depending on your security requirements, there is a keyless door lock to fit every budget. You can get some smart locks for $100 – $150, but if you want one with features like voice commands, low battery/email notifications, and remote access control, you should have a budget of $200 -$300.
While some keyless door locks have DIY installations, some require the services of a professional, and this is another cost you have to put into consideration.
Also, it is important to note that some smart locks will require monthly fees for maintenance and alerts, so this is another factor to look out for.
5 Most Reliable Keyless Door Locks
Some of the most reliable keyless door locks are:
Ultraloq UL3 Fingerprint and touchscreen keyless smart lever door lock
This door lock is distinct because of its ultramodern design, which stands out in the market today, as well as its 3-in-1 entry modes which are via fingerprint, codes & mechanical keys. With this smart lock, up to 95 different fingerprints and access codes can be programmed which will allow you to grant access to as many people as you wish.
Features
DIY installation
OLED display
3-in-1 keyless modes of entry: fingerprint, codes and mechanical key
Long battery life: Battery can last for up to a year
Three locking modes: Auto relock, privacy lockout and free passage
The hidden key which is placed strategically on the bottom
IP65 rating, which is waterproof and dustproof
Pros
Multiple access capabilities
Battery life is long
Handle is reversible
Quick and easy installation
Can store up to 95 fingerprints
You can retain your existing deadbolt
It is weather-resistant
Cons
It is not compatible with smart home platforms like Z-Wave
Does not have an anti-tamper alarm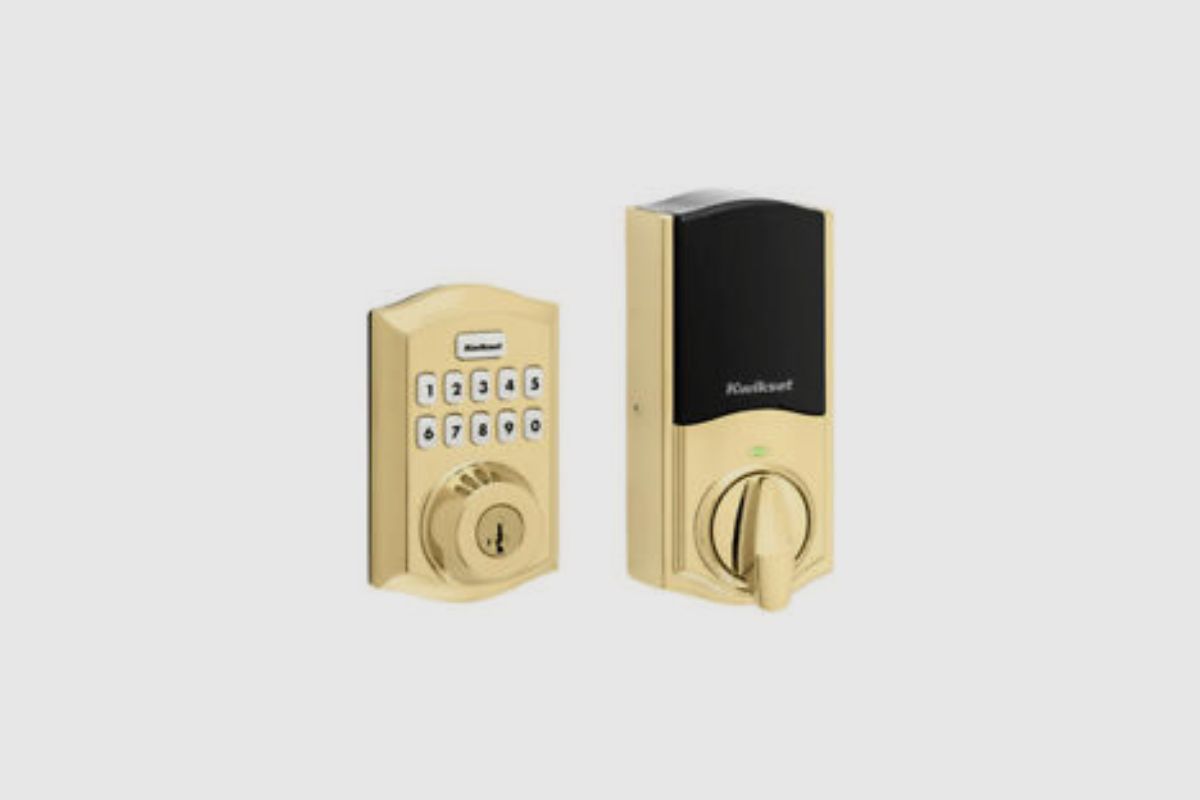 Schlage Connect Smart Z-Wave Plus
Costing $219, this smart lock by Schlage is one of the best keyless door locks on the market today. It comes packed with Z-wave plus capabilities, which allow you to lock and unlock your door using your voice, making it an outstanding keyless door lock. This smart lock also comes in a variant of finishes – aged bronze, bright brass, bright chrome, matte black and satin nickel.
Features
Remote access
Upgraded security
Voice control works with Alexa
ANSI grade 1 security rating
Z-wave plus
Pros
ANSI rating
Variety of styles and finishes
Ring alarm system
Cons
Bulky hardware
No smartphone application
No DIY installation
Battery life is weak
Yale Assure Lock with Z-wave
With a cost of $219, this smart lock by Yale has a touchscreen and keypad that allows users to have keyless access to their homes. The addition of the Z-wave feature makes this smart lock stand out. It has colours like black suede, and oil rubbed bronze and satin nickel.
Features
Auto-lock and relock
Sleek and simple design
It is compatible with platforms like Samsung SmartThings, Ring Alarm and Wink
9V Backup charger
BHMA Grade 2 certified
Pros
Easy installation
A backup charger prevents you from being locked out of your home
Has a rubber seal to protect it from weather conditions
Cons
Battery life is not strong
No mobile app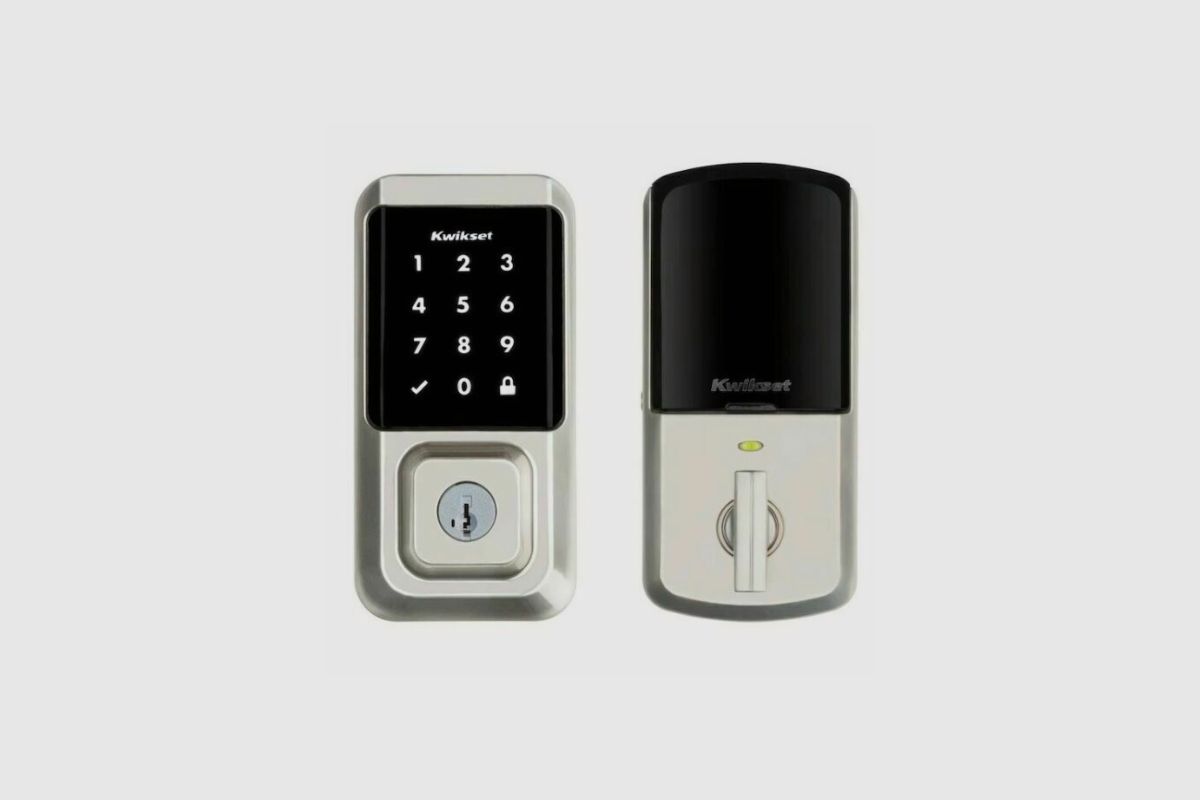 Kwikset Halo Touch WiFi Smart Lock
The Kwikset Halo Wifi smart lock costs $243.12 and comes in contemporary and traditional styles to fit in any home style. It also comes in colours like Venetian black, matte black and satin nickel.
Features
WiFi-enabled
Stores up to 100 fingerprints
You can receive notifications about your smart locks activities from the Kwikset App.
Voice assistant is compatible with Google Assistant and Amazon Alexa
SmartKey security protects you from break-ins and allows you to rekey your lock by yourself in seconds
It is a perfect fit on standard doors
Pros
WiFi is inbuilt and does not require a hub
Compatible with Google Assistant and Amazon Alexa
Installation is easy
Cons
Third-party integration is limited
It is not compatible with IFTTT, Apple HomeKit and Siri.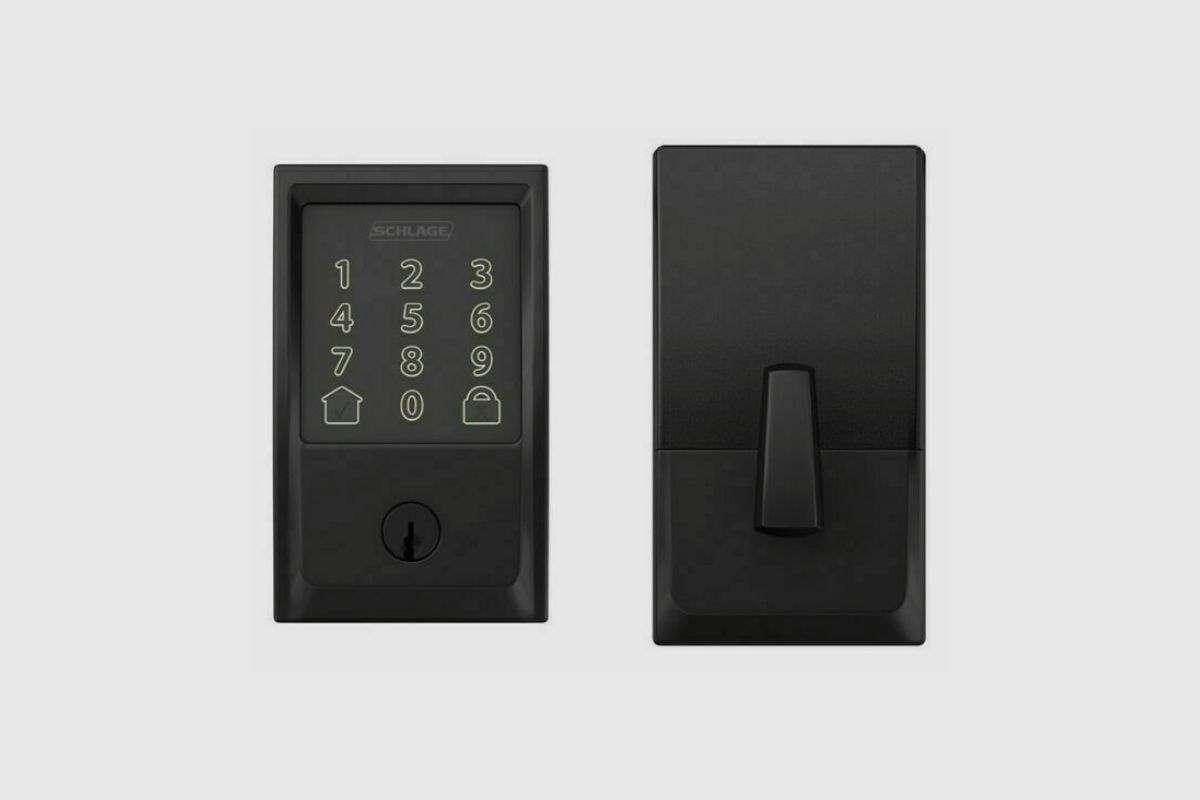 Schlage Encode Smart WiFi Deadbolt
The Schlage Encode comes in the Camelot & Century styles and is available in satin nickel, aged bronze and matte black colours. This smart lock costs $249.99 and provides ease of use to users with its secure and seamless access.
Features
Built-in WIFI
Stores up to 100 access codes
Voice commands work with Alexa and Google Assistant
Built-in alarm
ANSI Grade 1 security rating
Advanced security
The mobile app works great on Android and iOS devices
Pros
Built-in alarm
Does not require a hub or bridge to connect to WiFi
It has a security rating
Fingerprint resistant
Installation is easy
Cons
It is not compatible with Homekit and IFTTT
No auto-unlock feature
Conclusion
With electronic door locks, you are guaranteed convenience and, more importantly, the safety of your home and properties. The above listed keyless door locks are reliable, and you can be sure of maximum security.
FAQ – Frequently Asked Question
What are electronic door locks?
Electronic door locks are locks that are operated by an electronic device rather than a key. They can be opened with a keycard, keypad, or smartphone and are often used in homes, commercial and office buildings.
How do electronic door locks work?
Electronic door locks work by using an electronic device to open the door lock rather than using a physical key. The electronic device can be a keycard, keypad, fingerprint, passcode or smartphone.
What are the benefits of using electronic door locks?
There are several benefits of using electronic door locks, including increased security, convenience, and flexibility.
Electronic door locks are more secure than traditional locks because they cannot be picked or bumped. They are also more convenient to use. Also, electronic door locks are more flexible because they can be programmed to allow access to certain people at certain times.
Are electronic door locks secure?
Electronic door locks are more secure than traditional door locks because they cannot be picked or bumped.
How easy are electronic door locks to install?
It depends on the type of electronic door lock you choose. Some electronic door locks are straightforward to install, while others may require professional installation.
What are the disadvantages of using electronic door locks?
The main disadvantage of using electronic door locks is that they can be more expensive than traditional door locks, and they come with the security risk of being hacked.
Are electronic door locks expensive?
Electronic door locks can be more expensive than traditional locks.
Where can I buy electronic door locks?
You can buy electronic door locks at most hardware and home improvement stores. You can also buy them online from many different retailers.
Product Image Gallery