Keyless door locks, also referred to as smart locks, are a great way to increase security in homes, offices and virtually anywhere. Beyond the security keyless door locks provide, they are also convenient as they save users the stress of having to search for their house keys before gaining entry to their homes.
You can also just leave home without having to lock your door as all this is set automatically, and there is a guarantee that no one will have unauthorised access to your home since anyone entering your home needs to know your security code.
These door locks have a distinctive design that makes them impossible to imitate, however, if you so much as feel like your security has been tampered with, changing the security lock combination is something that can be done seamlessly without requiring the services of an expert. And that is not even all – most of these keyless door locks can be installed easily and quickly.
Some of the best keyless door locks are listed below: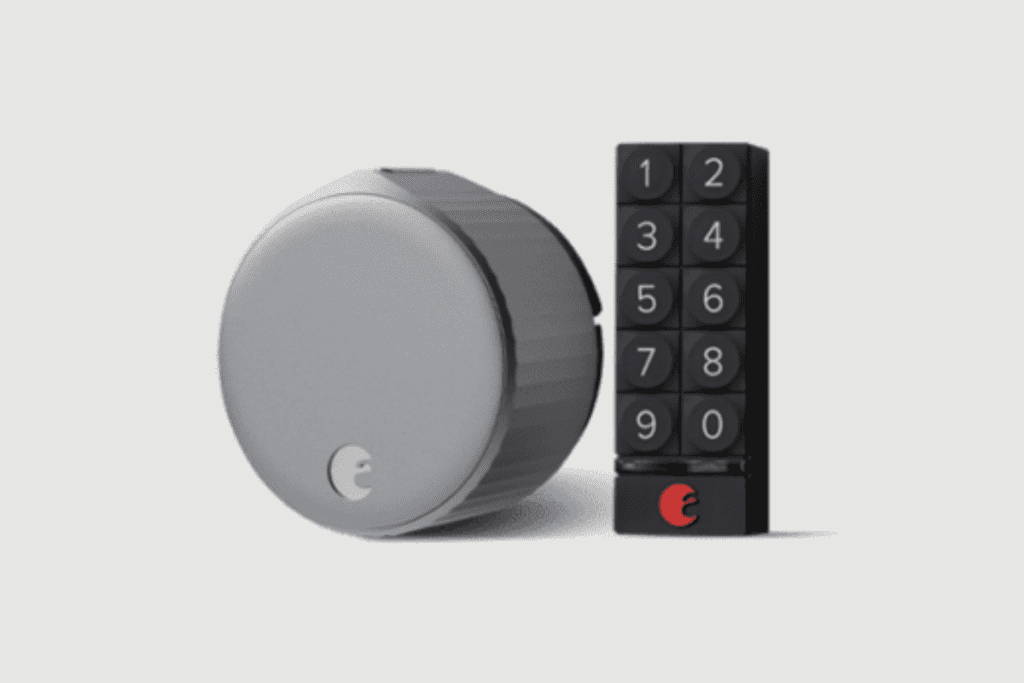 1. August Wi-Fi Smart Lock
Costing $229.99, this smart lock is the forerunner of keyless door entries and smart locks. It is available in matte black & silver colour and can fit the style of any home with its compact design. This Wi-Fi smart door lock allows for easy installation, such that users can continue to use their existing keys. The August Wi-Fi smart lock is especially useful for renters as it saves them the stress of installing a brand new door lock
Features
DoorSense sensor which allows users to know when someone opens or closes the door, but leaves it unlocked
Geofencing which automatically locks or unlocks the door as you leave or approach home
Biometric verified access
This Wi-Fi smart lock can be paired with Alexa, Google Assistant and Siri to enable voice to lock and unlock your door, as well as check the status of your door
Built-in secure Wi-Fi connection
Smart alerts that keep users updated about the status of their door
August mobile app (which is compatible with Android and iOS devices)
Alerts you when your batteries are running low
Remote access
Pros
Installation is easy and fast
Compact size and sleek design
Built-in Wi-Fi
This lock allows you to keep your already existing deadbolt
No extra hardware is required to connect to Wi-Fi
Cons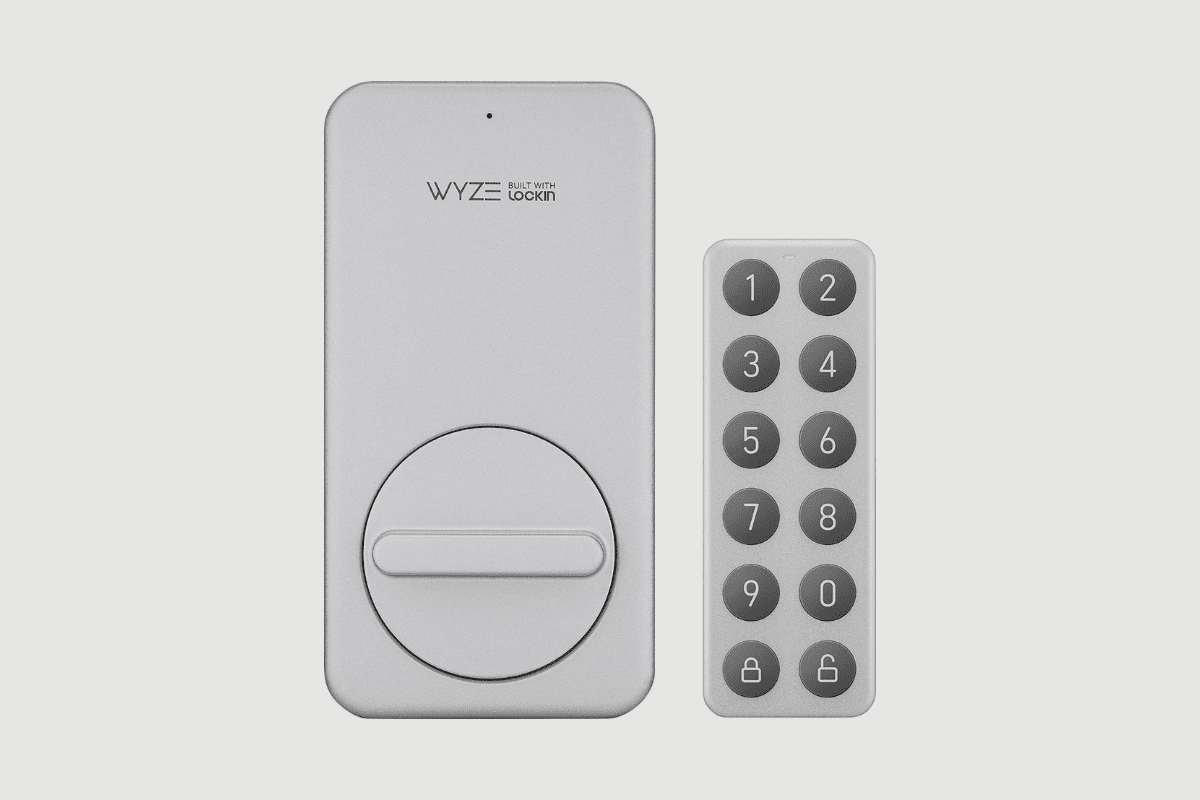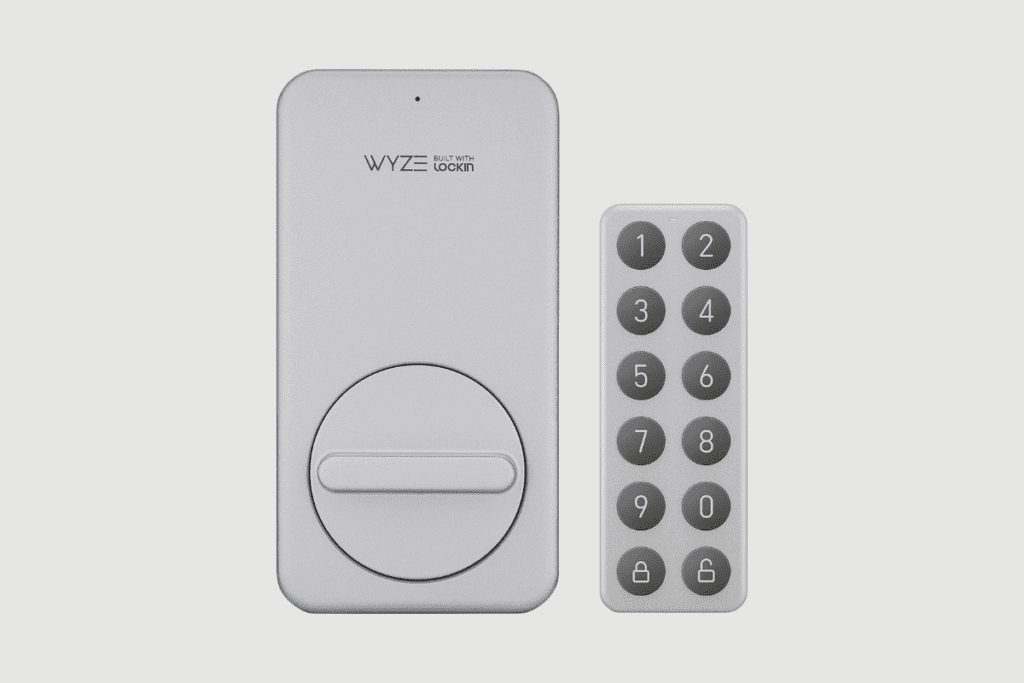 2. Wyze Lock
This is another keyless door lock that enables users to gain entries into their homes or offices while still keeping their deadbolt. The Wyze lock is affordable and durable and comes in just silver colour. Asides from the lock itself, this package comes with 4 AA batteries, Wyze Lock Gateway, an adhesive strip, a mounting plate, 3 adapters and a quick start guide. The Wyze lock costs $129.98.
Features
Voice controls – Through Amazon Alexa or Google Assistant, you can control your lock hands-free
Remote access which allows users to lock/unlock their doors within the Wyze Mobile app from anywhere
Door Position Detection – With the aid of inbuilt sensors, you will always know whether your door is open, closed or locked.
Lock history – This enables you to review usage logs.
Auto-Lock/Unlock – With this feature, lock automatically locks and unlocks when the user departs or arrives
Two-factor authentication that ensures that only authorised users are able to unlock the door using the Wyze app
Pros
The Wyze smart lock is affordable
Quick installation
Auto-lock/unlock features
Reliable and secure
Voice commands enabled
Cons
Access is app-based
Battery-powered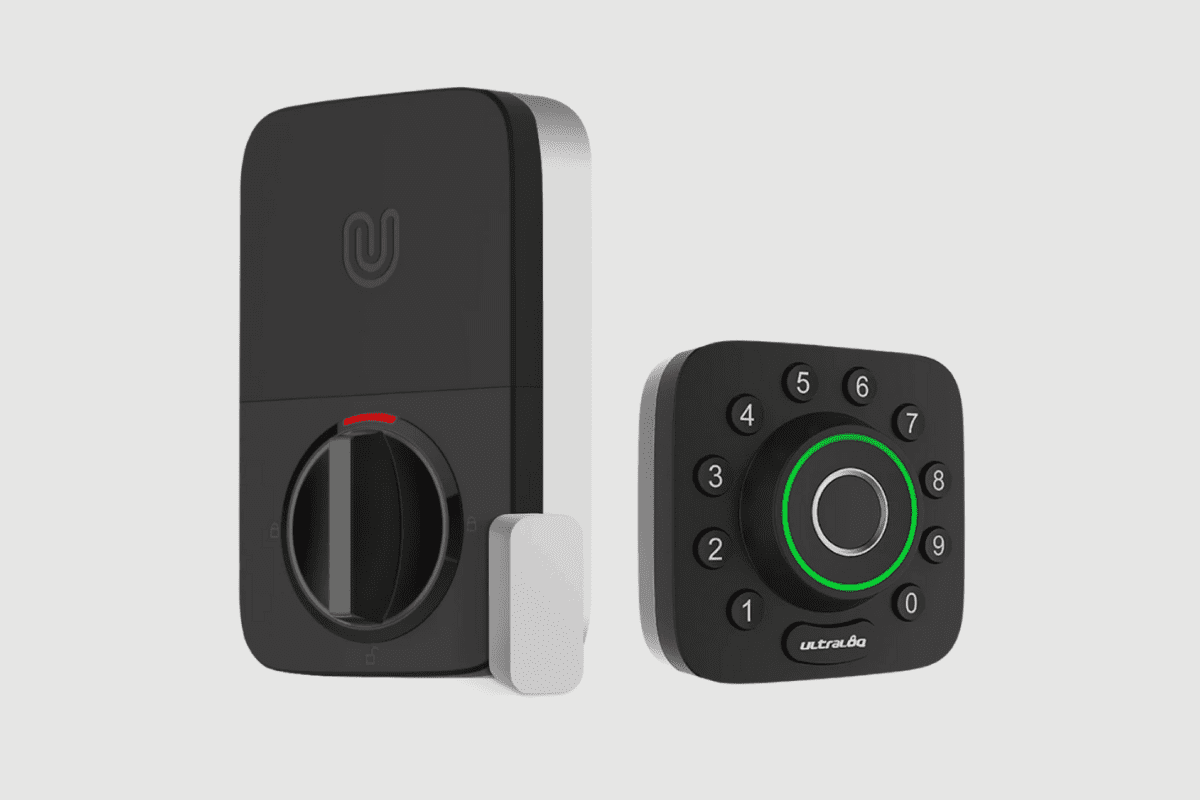 3. Ultraloq U-Bolt Pro WiFi Smart Lock
The Ultraloq U-Bolt Pro WiFi is a versatile smart lock that provides maximum security for users since it allows up to 6 keyless ways of gaining entry into your homes. These ways are via the smartphone app, apple watch, code, magic shake, fingerprint and mechanical key. This keyless door lock costs $249 and can fit in perfectly into any home style because of its unique design.
Features
Smart Auto-Lock
U-tec app on smartphones which enables you to share ekeys for scheduled access to guests and also view log records
Micro USB for emergency power
DIY installation
IP65 rating, which protects smart lock from dust and weather
Compact and sleek design
Door sensor
ANSI Commercial (Grade 1 Certified)
Auto-Lock/Unlock
Pros
Increased security
Different ways of gaining entry
Long battery life
Built to withstand heat and cold
Fingerprint reader
IFTTT compatible
Cons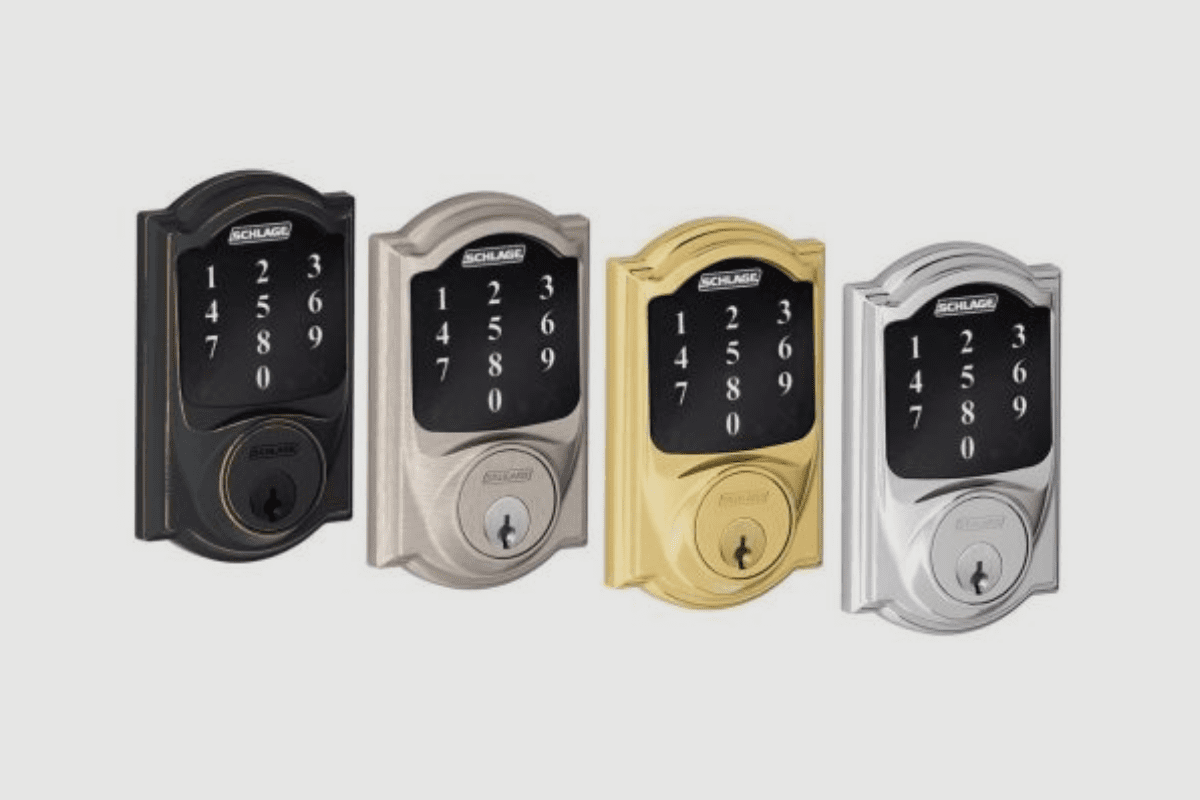 4. Schlage Connect smart lock
Available in a variety of designs and colours that complement any home decoration, the Schlage Connect smart lock has aged bronze, bright brass, bright chrome, matte black, satin chrome and satin nickel finishes.
It also has contemporary, traditional and transitional styles, which allow users to choose their preferred style. This smart lock works with ring alarm systems because of its Z-wave capabilities, which make it stand out amongst other keyless door locks. The Schlage Connect smart lock costs $219.99.
Features
ANSI Grade 1 Security rating
Keyless entry and remote access – This smart lock can store up to 30 personalised user codes at a time.
Voice control enabled with Alexa
Built-in ring alarm system
Advanced security
Pros
Wide selection of finishes and style variants
Ring alarm system is enabled
ANSI grade 1 rating
Cons
No smartphone app
Installation is not easy
Bulky hardware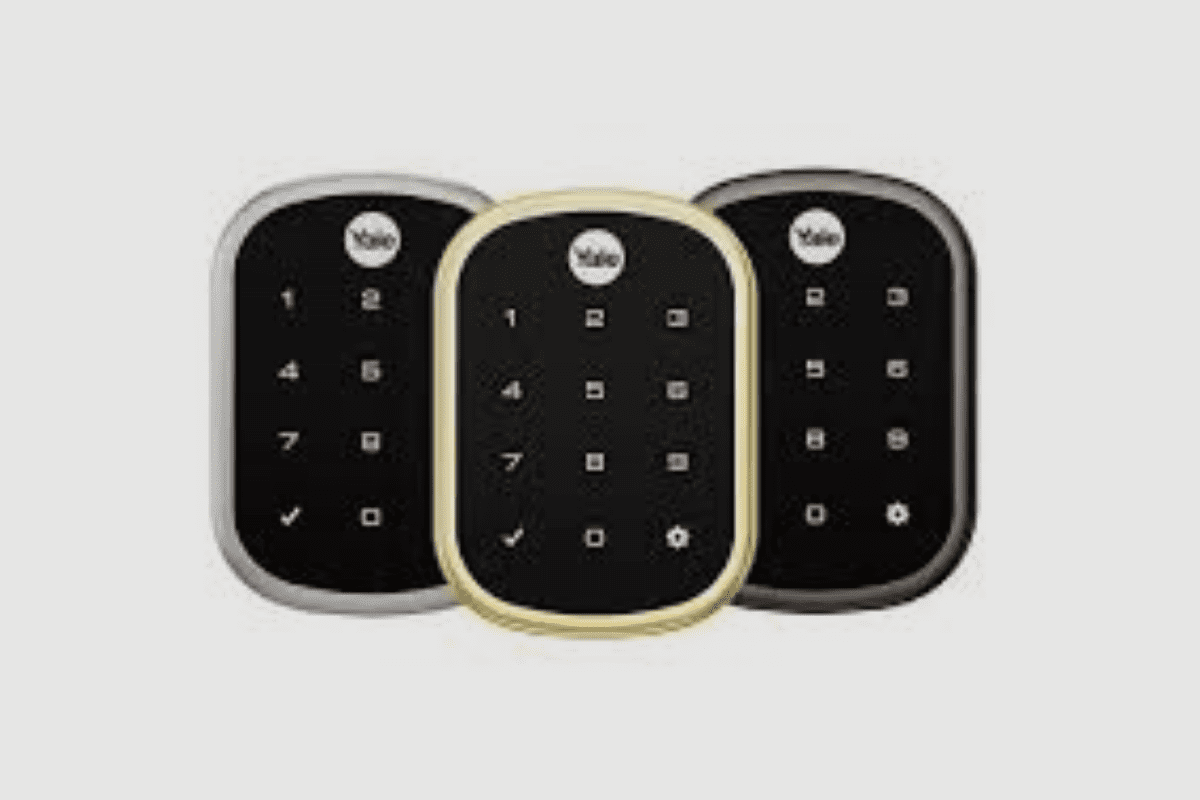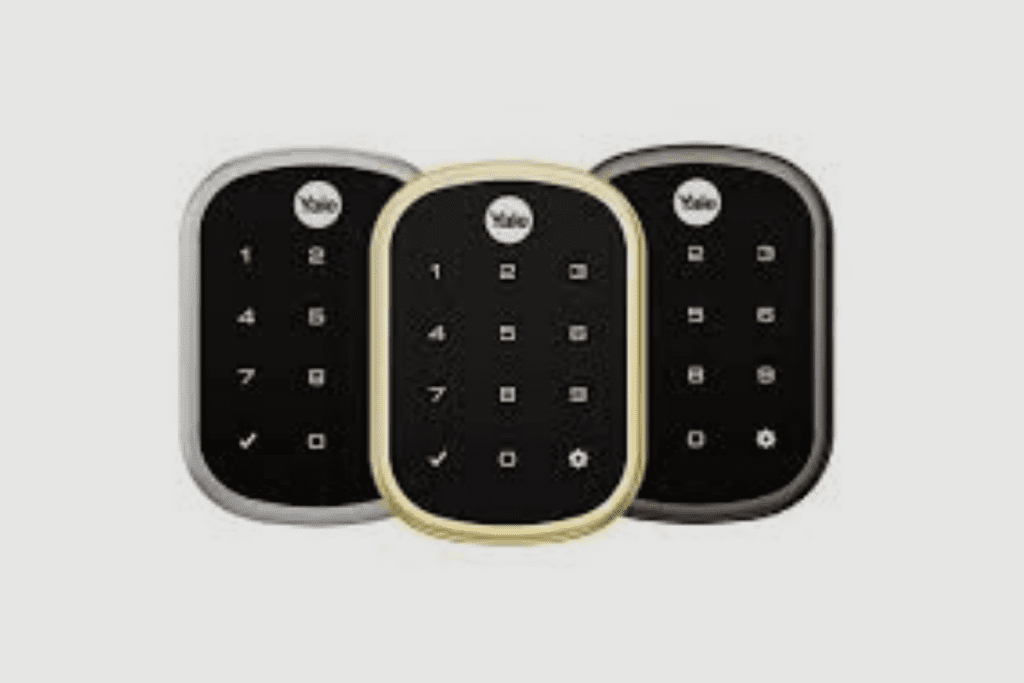 5. Yale Assure Lock SL
For $169, this sleek smart lock by Yale has a touchscreen keypad that allows users to enjoy keyless entry to their homes. This smart lock is available in satin nickel, black, brass and bronze finishes.
Features
Pros
Easy installation
Auto-lock
Design is sleek
Cons
The touchscreen requires a couple of touches to respond.
Requires extra module to control the lock remotely
Conclusion
Choosing the best keyless door locks for your homes or offices can be tricky. Nevertheless, suppose you are looking to buy a decent keyless door look.
In that case, the products discussed in this article come with various features that make them durable, affordable, and easy to install. These products provide users with some level of maximum security.
Product Image Gallery