The advent of technology has dramatically minimised the use of traditional door locks as keyless door locks have gradually taken over.
Keyless door locks are also referred to as smart locks because they allow users to have access to their homes without the use of traditional keys.  
Unlike traditional door locks that involve the use of physical keys to lock and unlock doors, keyless door locks can be used without keys through the use of fob door locks, fingerprint door locks, facial recognition and combination door locks.
Fob door locks: Fob door locks are digital keys that work by connecting your device to a mechanism within the fob to unlock your door
Fingerprint door locks: This works exactly like smartphones, where you have to place your fingerprint on the phone to unlock it. When you place the recognised finger on the door, it immediately unlocks.
Facial recognition locks: As the name implies, this method of keyless door lock works by unlocking the door when it recognises a registered face. However, when an unregistered face tries to unlock the door, it raises the alarm.
Combination door locks: This works like a pin code where you have to set a unique code to unlock your door
These methods completely eliminate the need for physical keys, making keyless door locks convenient since it saves users the stress of carrying a bunch of keys around or searching for house keys before gaining entry into their homes.
Keyless door locks operate somewhat similar to regular key locks because regardless of the keyless door lock method you choose to use, the locking mechanism rotates inwards or outwards when your door is being locked or unlocked.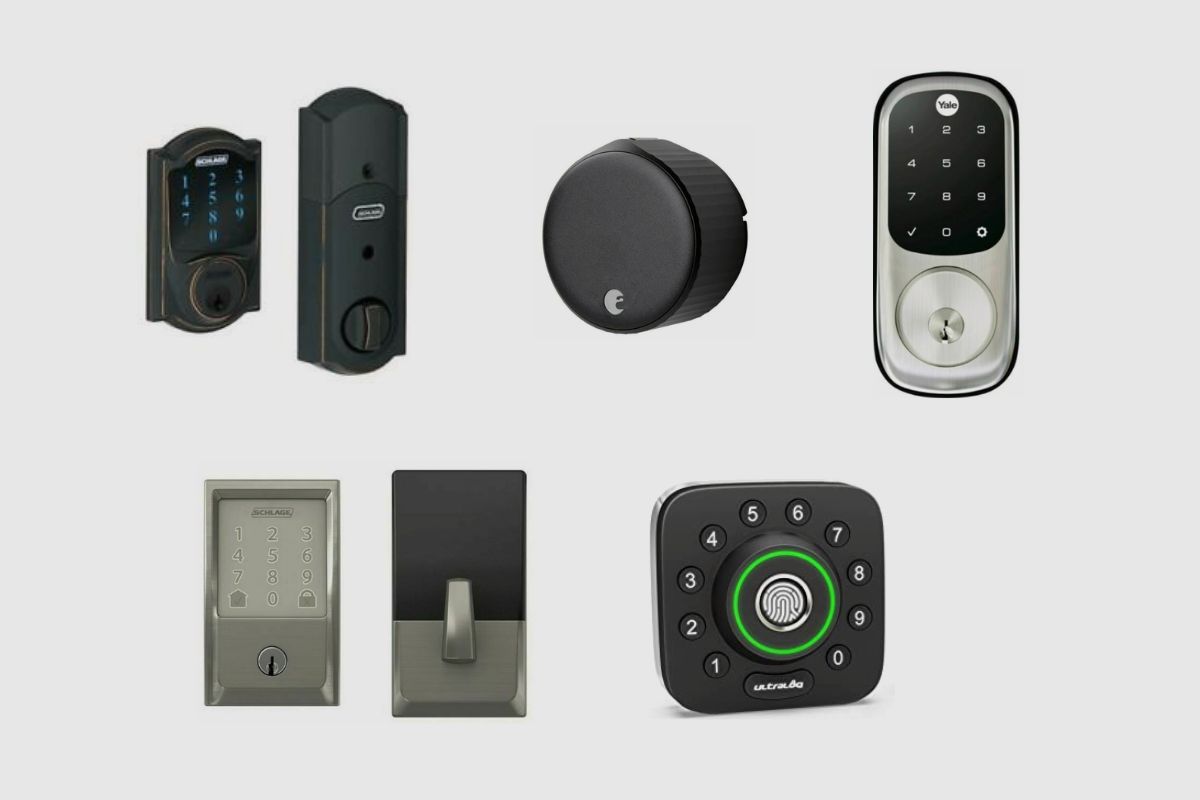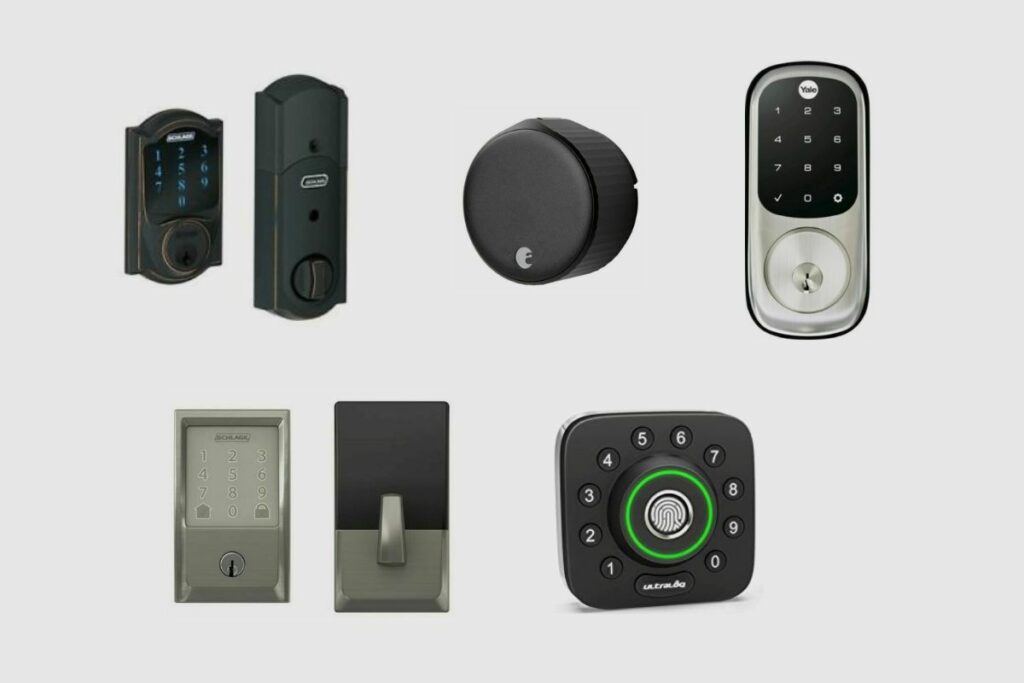 Are Keyless Door Locks Secure?
Keyless door locks have a unique design which is difficult to copy, and with this, you can be guaranteed that no one will have unauthorised access to your home since anyone visiting your home needs to have your security code. If you have cause to give your codes to guests like extended family, repairmen or babysitters, you can share temporary codes. However, if you feel your security has been meddled with, you can easily change your security lock combination without needing an expert service.
What Are The Best Keyless Door Locks?
Some of the best keyless door locks include: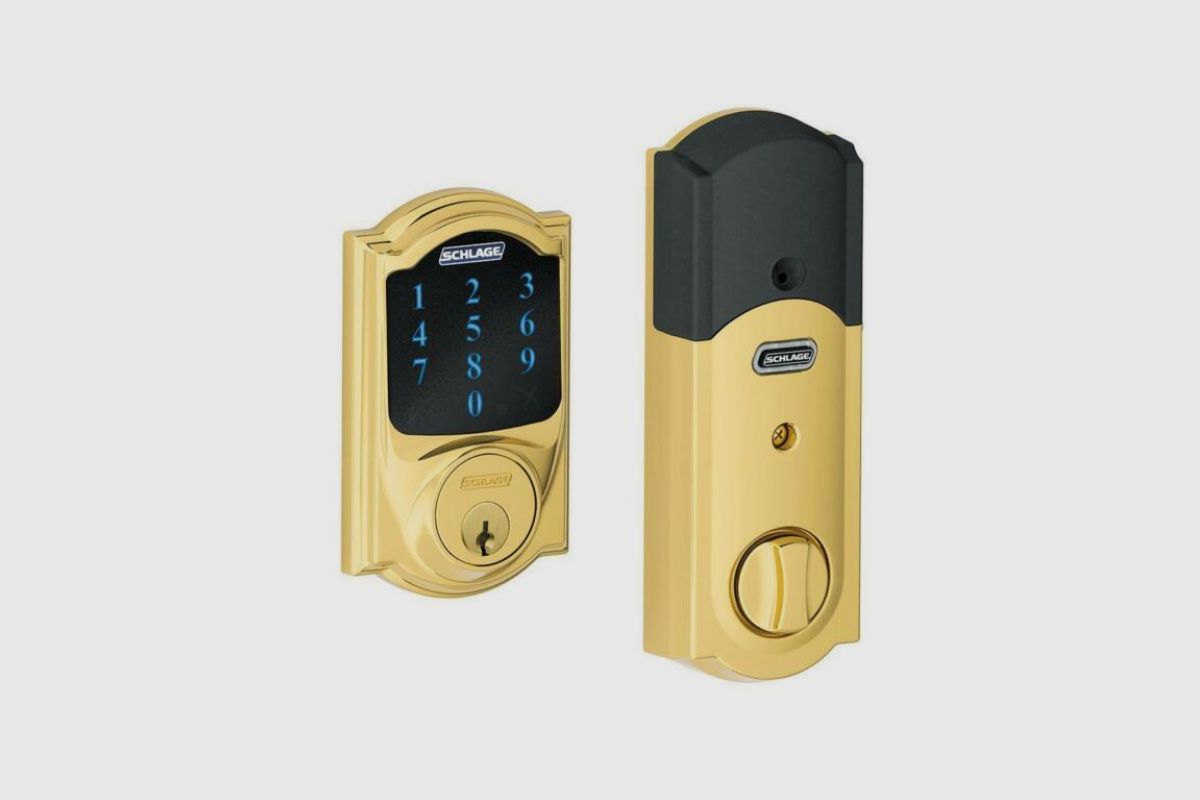 Schlage Connect Smart Z-Wave Plus:
This smart lock by Schlage is one of the best keyless door locks on the market today. The fact that it comes incorporated with Z-wave plus capabilities, which allows you to lock and unlock your door using your voice, makes it an outstanding keyless door lock.
Features
Remote access
Upgraded security
Voice control works with Alexa
ANSI grade 1 security rating
Z-wave plus
Cost
The Schlage Connect Smart Z-Wave Plus costs $219
Pros
ANSI rating
Various styles and finishes
Ring alarm system
Cons
Hardware is large
Does not have a smartphone application
Requires an expert to install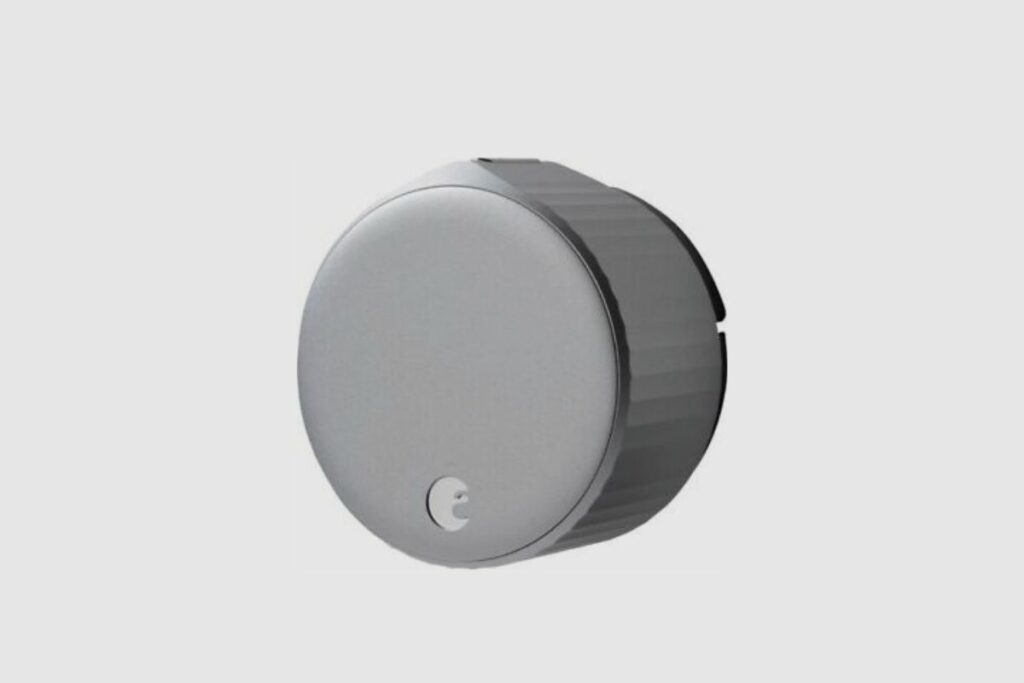 August WiFi Smart Lock:
The August WiFi smart lock is particularly useful for renters because it saves them the stress and cost of installing a new door lock. This smart lock allows for easy installation and is built with a design that easily blends in to fit the style of any home. Due to the compact design of this smart lock, you can retain your existing keys.
Features
Voice command works with smart platforms like Google Assistant, Alexa and Siri.
The WiFi connection is secure.
Smart alerts which keep you updated about your door's status
Has a smartphone app that is compatible with Android and iPhones
Low battery notification
DoorSense Sensor
Geofencing
Remote access
Cost
The August WiFi smart lock costs $229.99
Pros
You can retain your key
WiFi is inbuilt
Size is compact
Design is sleek
Quick installation
Cons
Does not have a security rating
Battery life span is short
This smart lock is expensive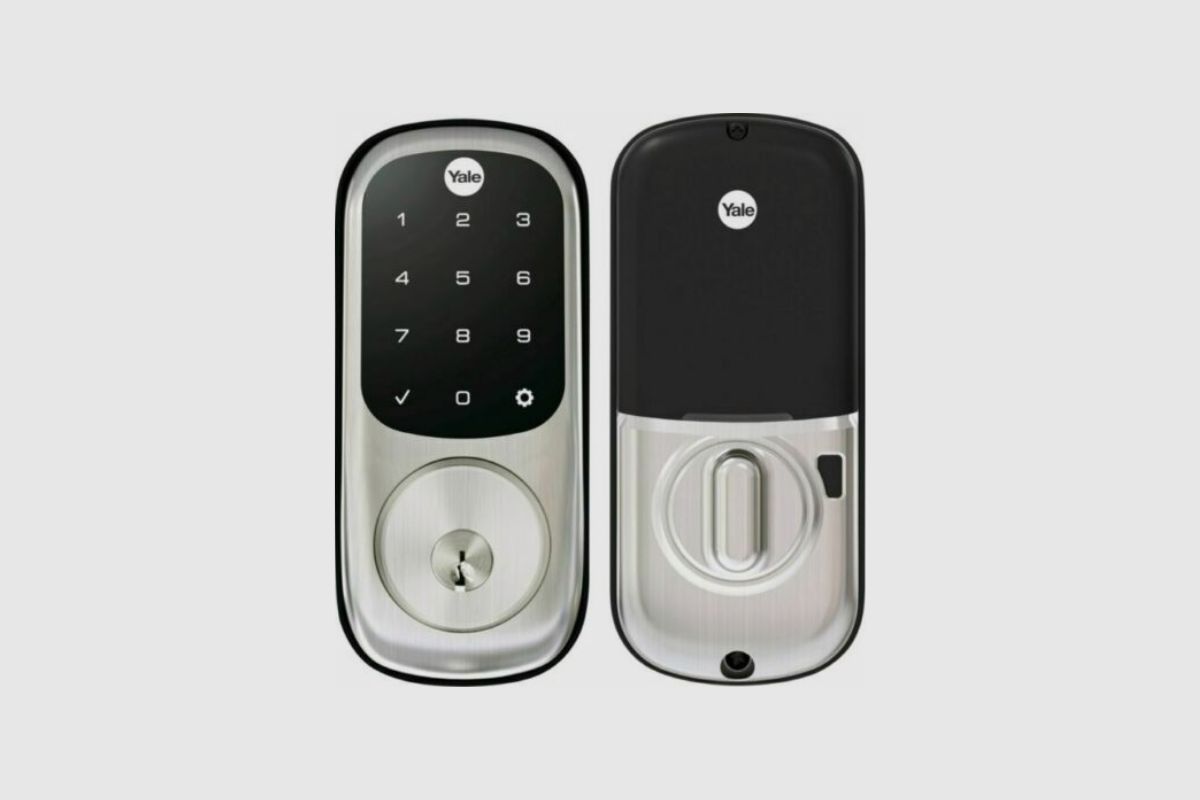 Yale Assure Lock:
Available in satin, nickel and bronze finishes, this smart lock has a sleek design and ensures ease of use for users with its touchscreen keypad.
Features
Design is sleek
BHMA Grade 2 certified
Extra charger
Automatic lock and relock
Works perfectly with Alexa, Homekut and Google Assistant
Cost
This smart lock costs $169
Pros
Quick and easy installation
Has a security rating
Automatic lock
Design is sleek
Cons
To remotely control the lock, an additional module is required
The touchscreen is not quick to respond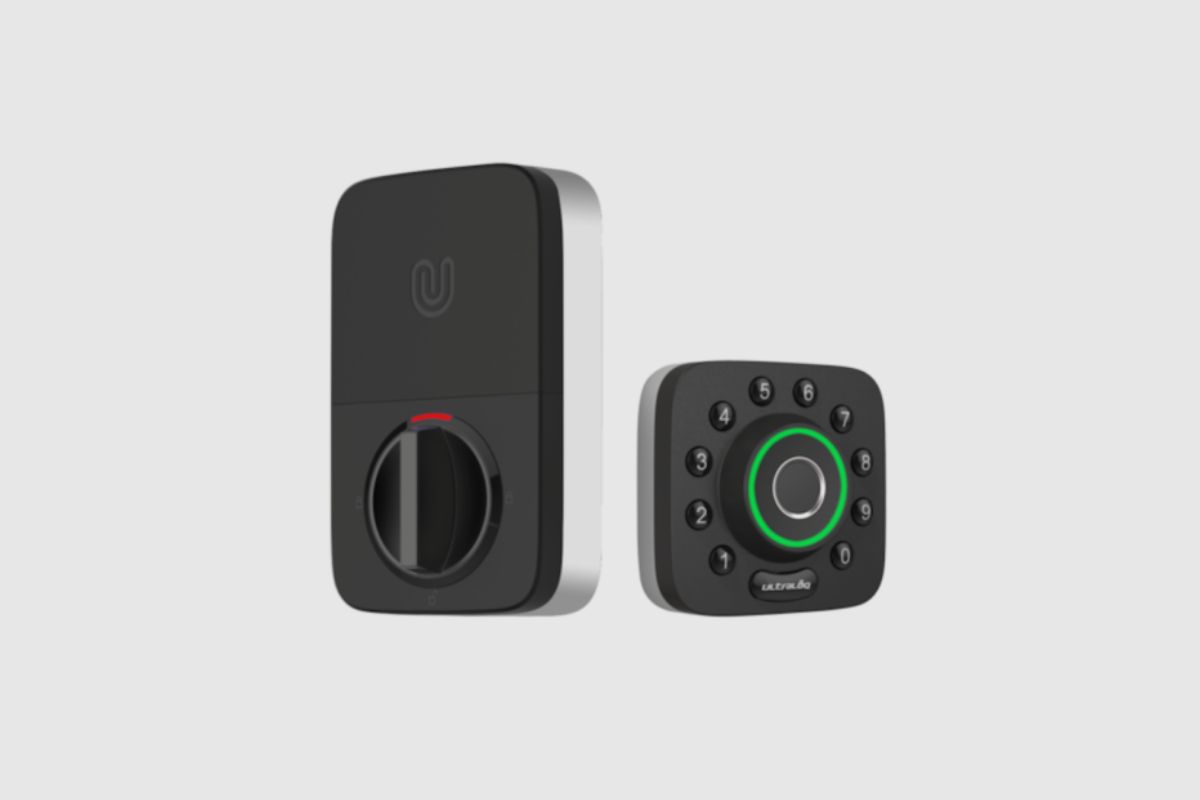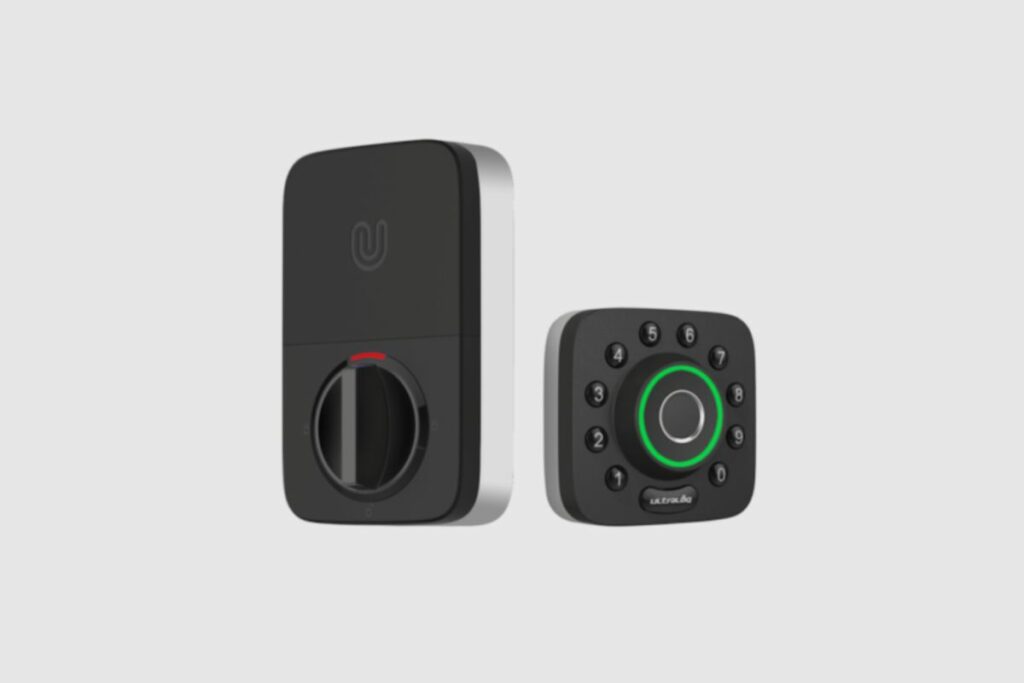 Ultraloq U-Bolt Pro WiFi Smart Lock:
This smart lock is described as versatile because it allows up to 6 keyless methods of gaining entry to homes.
These methods are through the smartphone app, apple watch, code, magic shake, fingerprint and mechanical key.
Features
ANSI Grade 1 security rating
Smartphone app with which you can keep track of visit logs
Installation is DIY
IP65 rating
Door sensor
Automatic lock and unlock
Sleek design
Micro USB for emergency power
Cost
The Ultraloq U-Bolt Pro Wifi smart lock costs $249
Pros
Has a security rating
Various entry modes
Resistant to weather and dust
IFTTT compatibility
Fingerprint reader
Cons
Design is not common
It is expensive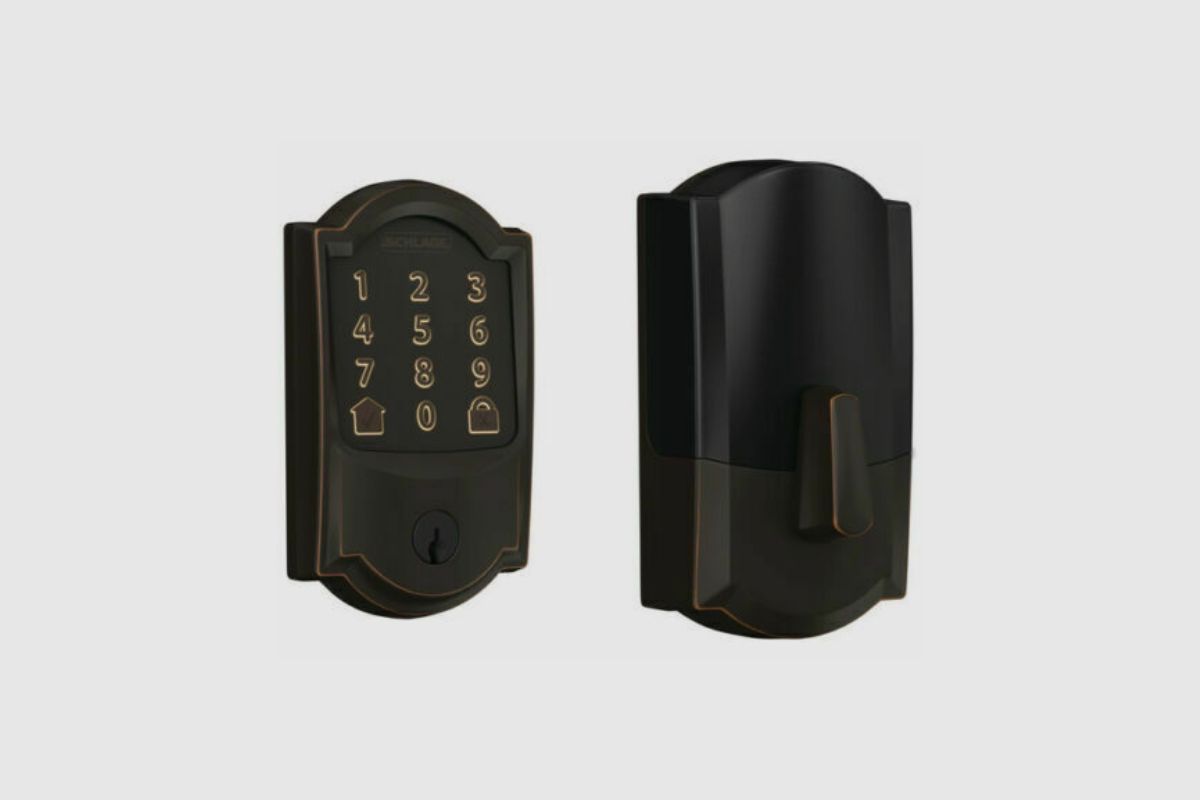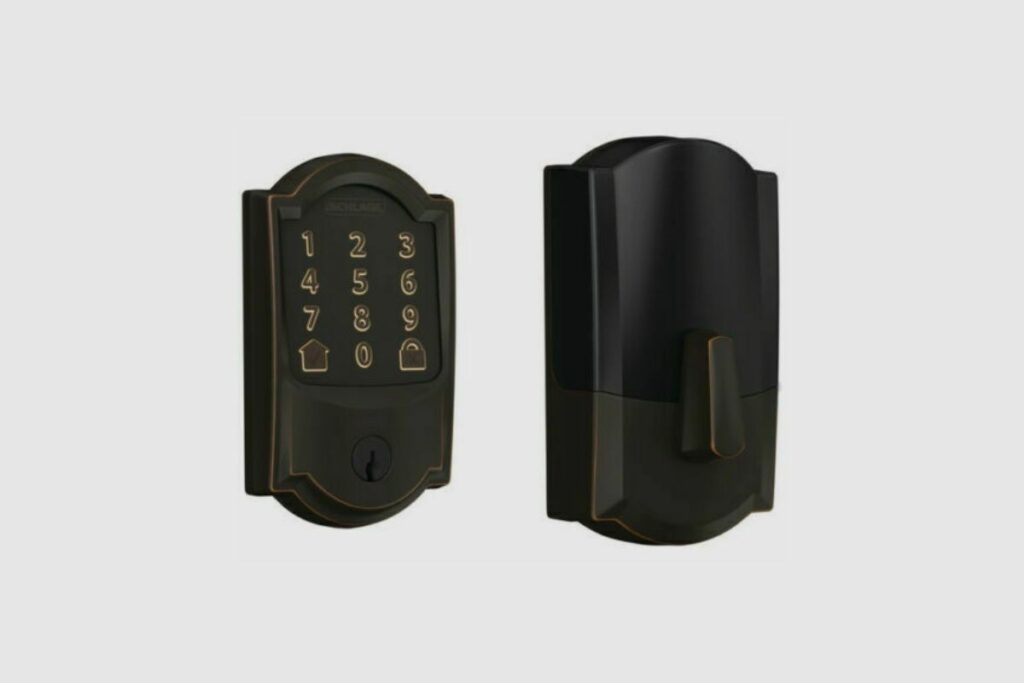 Schlage Encode Smart WiFi Deadbolt:
The Schlage Encode comes in the Camelot & Century styles and is available in satin nickel, aged bronze and matte black colours.
Features
Built-in WIFI
Voice control is compatible with Alexa and Google Assistant
Low battery indicator
Built-in alarm
ANSI Grade 1 security rating
Advanced security
Lock and unlock from anywhere
The mobile app can be used on Android and iOS devices.
Cost
This smart lock by Schlage costs $250
Pros
You can retain your keys
It has a security rating
Does not require extra accessories
Fingerprint resistant
Installation is easy
It integrates perfectly with Ring devices
Cons
It is not compatible with Homekit and IFTTT
Conclusion
The use of keyless door locks in homes is convenient, and as such, this method of gaining entry into homes is highly recommended because it provides a great level of security for homes.
The above listed keyless door locks come with various features and pros and cons that will help guide your decision making.
Related Post: What does a Smart Lock do?
Product Image Gallery – How Do Keyless Door Locks Work?