There is a lot of competition in the high-end earbuds market, but Jabra has found a niche in the affordable earbuds market. This is where they have had the most success, especially with their Elite 75t earbuds providing users with a truly wireless headphone experience, all in a very affordable price range.
So, when they released the new Jabra Elite Active 75t Earbuds, we had to check them out and see if they were worth the time or if they were wide off the mark.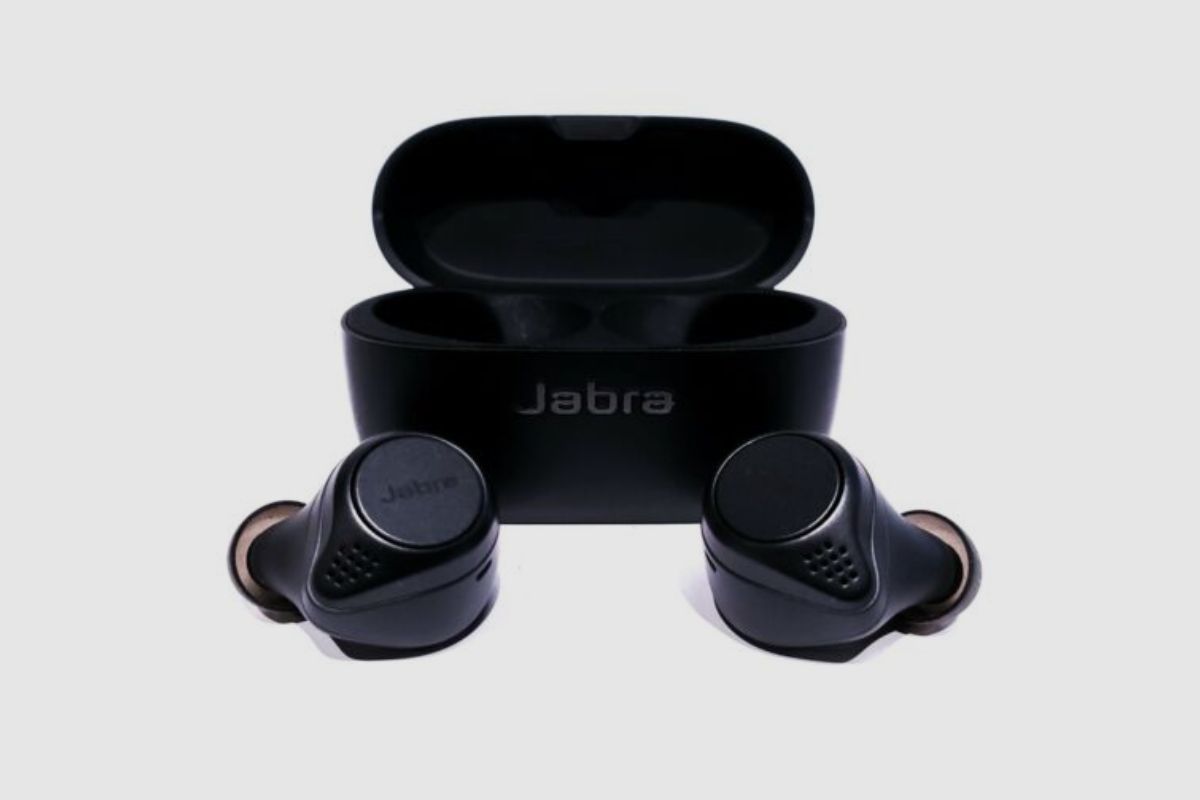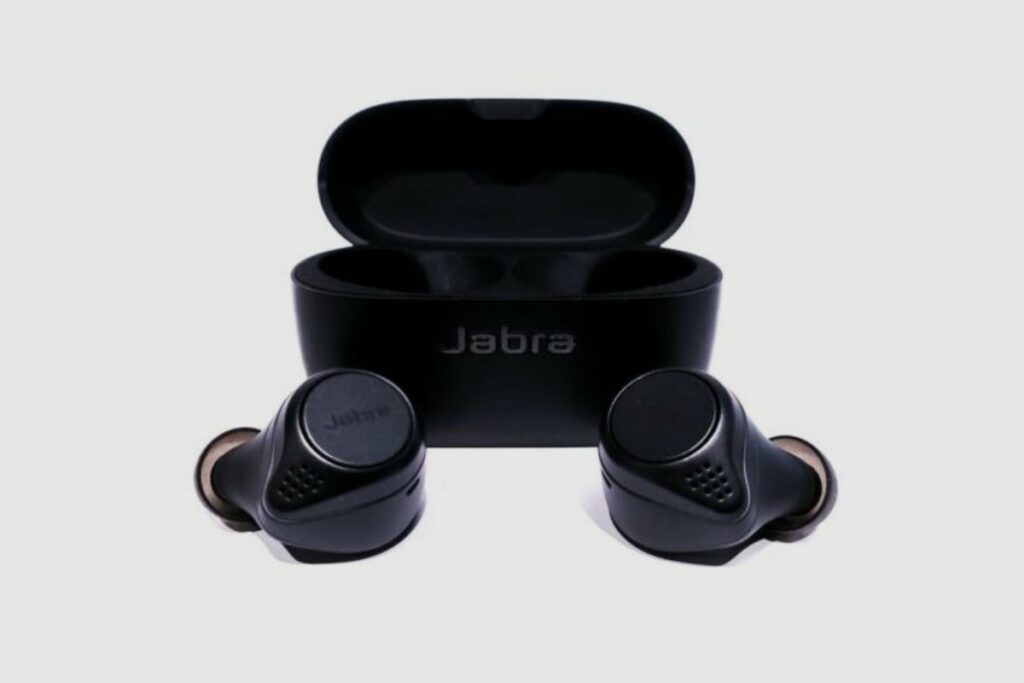 Are the Jabra Elite Active 75t Earbuds Worth it?
The Jabra Elite Active 75t seems like a new coat of paint put on what is essentially the same device that is being sold for $100 extra. There are slight improvements made for sports-focused users, like improving its rubbery grip and bumping up its IP rating.
However, if you are not into a lot of jogging or running around in your headphones, then you don't need these, and you might as well stick with the Elite 75t.
Design
There is nothing fancy going on with the design of these earbuds as they keep a lot of the same design features as the previous version of the 75t, which is not necessarily a bad thing as both buds fit comfortably in your ears and are very lightweight.
However, the Active has a nice rubbery texture over the plastic, and that gives it a very nice and premium feel. It also makes it sit a bit better in your ears when you are jogging or working out.
Sound Quality
The Jabra Elite Active 75t Earbuds have a good sound, but I found them a little loud, which is weird to say because they are supposed to be loud, but these earbuds were not full. The sound is supposed to fill your ears than stress them.
However, when I wasn't listening to them at max or close to max, I could enjoy them. I think it had a little bit of a balancing issue which made the bass sound off at times, especially on lighter songs like pop songs, but it then gave a lot of bass to the hip-hop songs, which are generally bass-heavy.
They aren't terrible but the Jabra Elite 75t Active's needed a bit more work done on them to get that balance between bass and high notes just right. However, you can adjust the EQ on the Jabra app.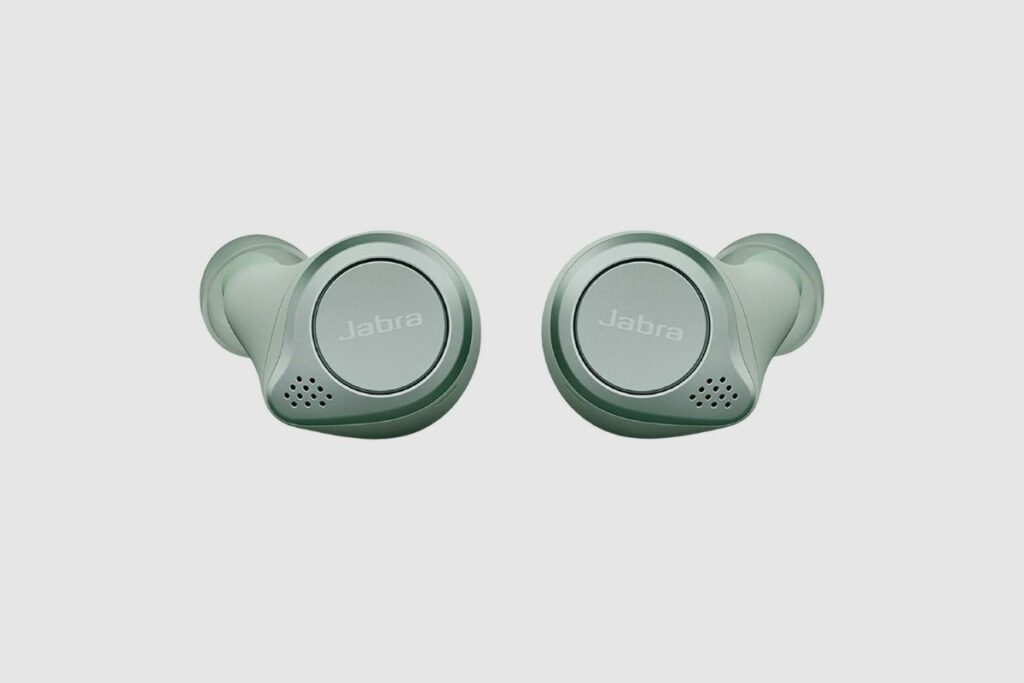 Are they Comfortable to Use for Long Periods?
The Jabra Elite Active 75t Earbuds fit very nicely in your ears, and they actually stay in your ears. Seeing as how they were made for the exercise crowd, they sit very well in your ears when you are jogging or lifting weights.
The rubber finishes on top of the plastic make for a very good grip on your ears, and they don't feel like they are pricking your ears at all. They also come with different hole tips, which you can match to your ears for extra comfort, which is always nice.
Battery Life
Jabra says their Elite Active 75t can last up to 7.5hrs on a single charge, but when I tested them out, I managed to get about 7hr of use. This was not bad, but their case supports fast charging, which would get you to a full charge in about two hours, so you don't have to be too far away from the music for too long.
Ease of use
The Jabra Elite Active 75t Earbuds follow the same button functions as most earbuds, so you won't be confused if you change from one earbud to the other.
These are a layout of their button functions;
Left Ear Functions
1 Press to toggle the hear-through feature
2 Presses to skip track/sidetone a call
3 Presses for previous track/mute call
Hold for volume down
Right Ear Function
1 Press to play/pause/answer a call
2 Presses to activate voice assistant or reject a call
3 Presses to put the current call on hold
Hold for volume up
These functions are quite intuitive and quick to master and there is also a manual in the box for you to read up on.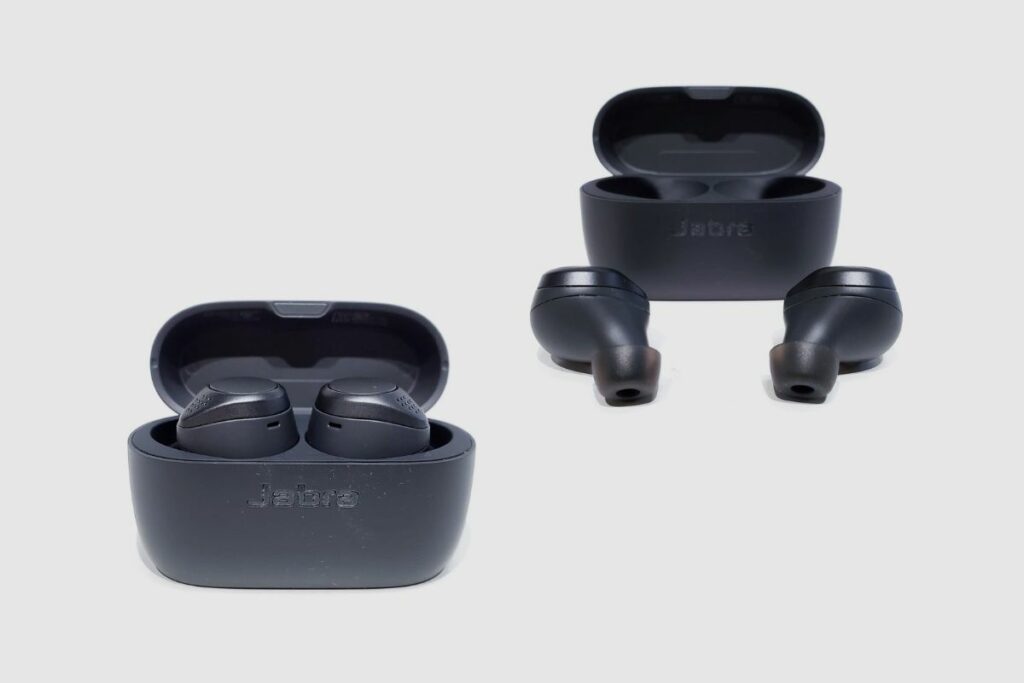 How do the Jabra Elite Active 75t Earbuds Compare to Other Headphones You Have Used?
The earbuds are just fair, to be honest, and they are not as good as the high-end earbuds, but for a budget option, they are pretty good.
They would have been very good earbuds if they didn't have the balancing issues I had previously spoken of, as the sound can be a bit stressful at the max, and it sounds like the songs are more shouty than they are at getting deep bass.
Conclusion
The Jabra Elite Active 75t Earbuds are a good set of earbuds to have on hand, especially as a workout piece, given their lightweight and sweatproof design. They are made to last and are very durable, but the sound quality is not the best on the market, meaning there is a trade-off between sound quality and pricing.
If I were to make a purchase, I would go for the original Jabra Elite 75t, which is $100 cheaper than the active.