Introduced in 2021, the Samsung Galaxy S21 is a premium dual SIM device that has outstanding features and specifications. This Samsung phone comes in three distinct series, which are the Galaxy S21 5G, Galaxy S21+ 5G, and Galaxy S21 Ultra 5G.
Each of these phones possesses sleek designs, excellent cameras, fantastic displays, and sufficient memory storage for photos, videos, and apps. This article is focused majorly on the Samsung Galaxy S21.
The Samsung Galaxy S21 smartphone provides top-notch productivity, given its 6.2 dynamic AMOLED display, with a resolution of 2400 x 1080 pixels and an adaptive refresh rate of 120Hz.
This phone can also be wirelessly connected to a large screen using a Samsung smart monitor or Mira-cast enabled display to give you an immersive viewing experience.
Working at home with the Galaxy S21 guarantees you of maximum efficiency since it has a SuperFast 5G for advanced bandwidth and lower latency. Furthermore, sharing connectivity with other devices is enabled through the 5G hotspot.
This Android smartphone by Samsung presents a 4000 mAh battery capacity and supports a wireless charging feature. The Galaxy S21 is equipped with a Snapdragon processor, which enables users to play graphic games and have access to several applications.
The Samsung Galaxy S21 has numerous features and comes in a variety of colours which are – phantom grey, phantom pink, phantom violet, and phantom white, which gives you multiple colour options to choose from.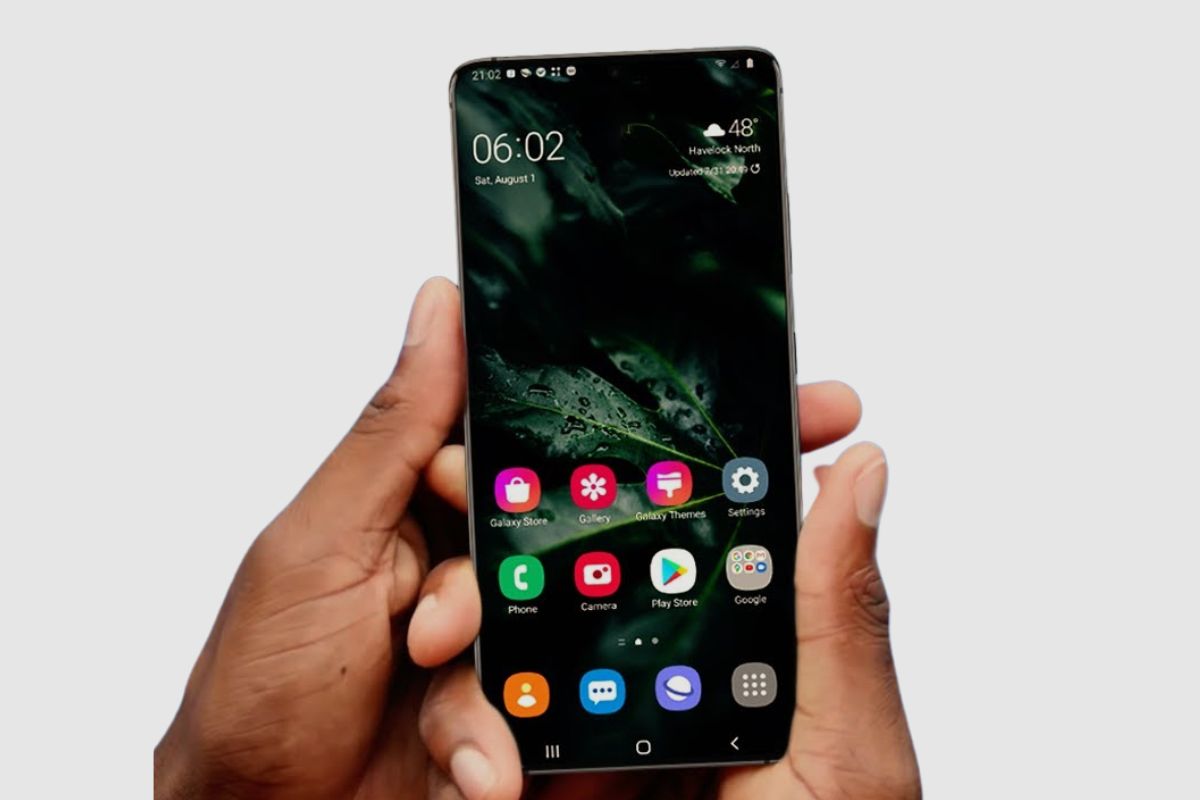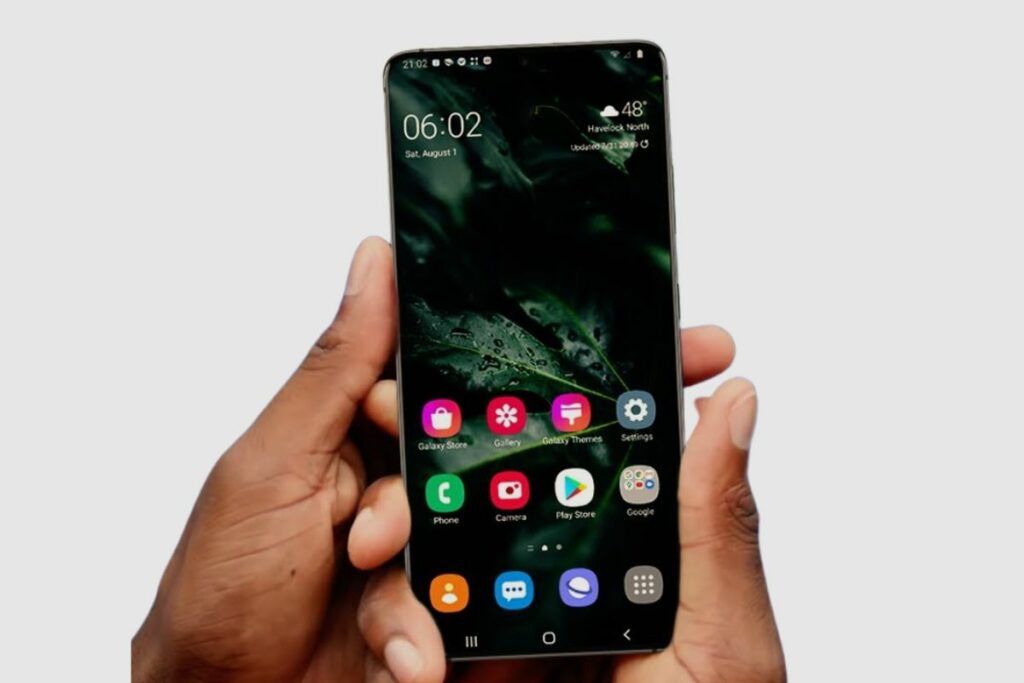 Samsung Galaxy S21 Features
The Samsung Galaxy S21 comes with exceptional features particular to them. This feature gives it a unique difference and makes it stand out. These include;
The Samsung Galaxy S21 presents itself with a 6.2 inches screen size, dynamic AMOLED flat FHD display, and 2400 x 1080 pixel resolution at 421ppi.
The phone weight is 171 grams (6.03 ounces)
Phone's dimensions are 5.97 x 2.8 x 0.31 inches (151.7 x 71.2 x 7.9mm)
The Operating system is Android 11 with One UI 3.1
The processor of this phone is Qualcomm Snapdragon 888 or Samsung Exynos 2100
Rear camera:
Wide-angle: 12MP, ƒ/1.8, 1.8µm with OIS and dual-pixel AF
Telephoto: 64MP, ƒ/2.0, 0.8µm with OIS and phase-detection AF
Ultra-wide: 12MP, ƒ/2.2, 1.4µm with 120-degree FoV
3x hybrid optical/digital zoom
30x "Space Zoom."
Front camera: ƒ/2.2, 1.22µm, with dual-pixel AF
Video: Up to 8K at 24 fps
8GB RAM & 128GB or 256GB storage
There is no microSD card slot
It has an IP68 water resistance rating
The refresh rate is 48-120Hz
Adaptive 120Hz refresh rate
It supports fast wired and wireless charging
It comes with a Li-Po non-removable 4000 mAh battery
This phone does not support S-pen
The security options of this phone are an ultrasonic fingerprint sensor and face unlock.
Connectivity options via 4G LTE support, 5G (sub-6GHz, SA and NSA, mmWave), Wi-Fi 6E support & Bluetooth 5.0
The available colour options are phantom grey, phantom pink, phantom violet, and phantom white.
This phone is HDR10+ certified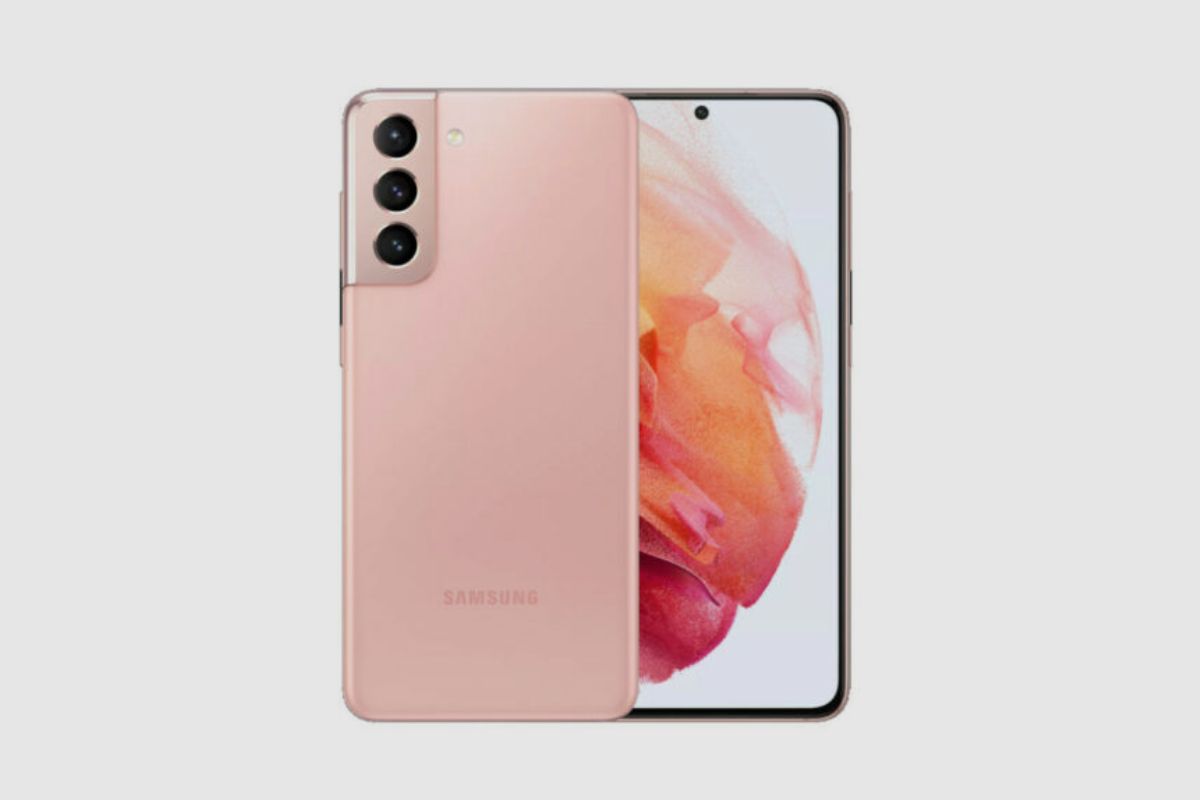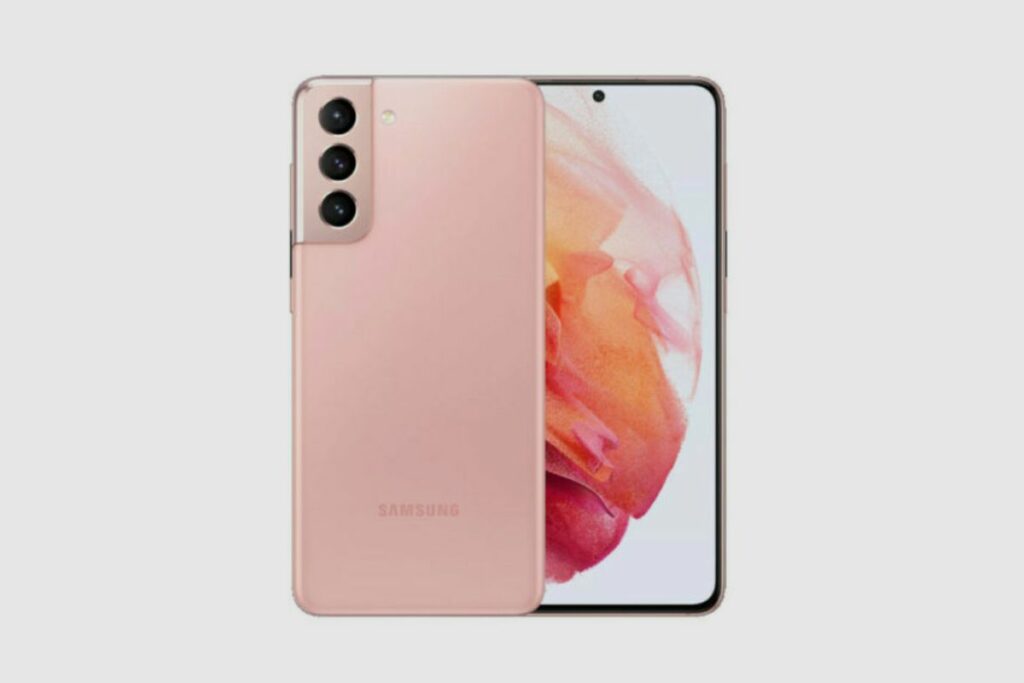 Design
The Samsung Galaxy S21 is available in phantom grey, violet, pink, and white colours, with a plastic back that has a matte finish and an aluminium frame. With a weight of 171.0 grams (6.03 oz) and a dimension measuring 5.97 x 2.80 x 0.31 inches, this phone is lightweight and compact.
The outer part of this device has metal edges which give it a fantastic look. Two pinholes are situated at the top of this phone; one is a microphone, while the other is a port for the earpiece/loudspeaker. The USB connector is located at the bottom of the phone.
The camera lenses at the back of the phone are linked with their metal frames; the back camera possesses three lenses- a 64-megapixel telephoto, 12-megapixel wide-angle, 12-megapixel ultrawide lens, and a 10-megapixel camera on the front.
Lastly, this phone has a waterproof design, thanks to its IP68 rating. This means that you can have your phone submerged in water for up to 30 minutes at a depth of 1.5 metres.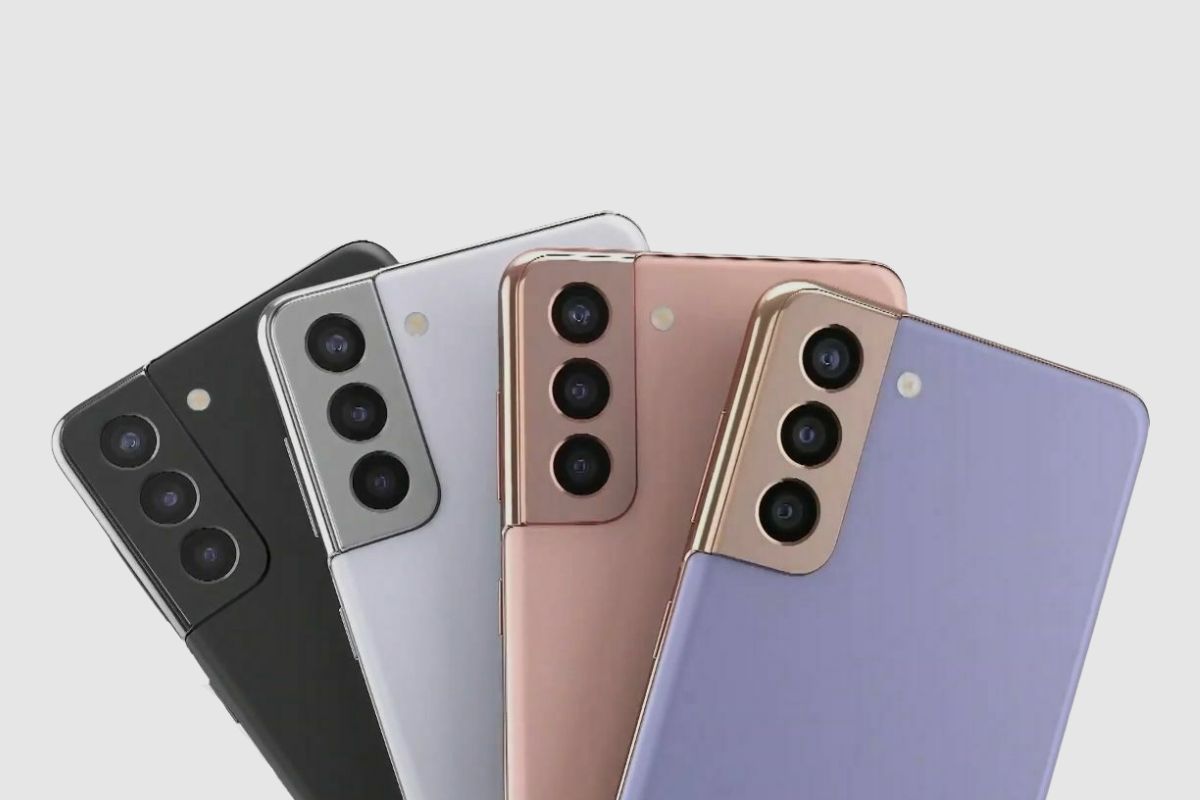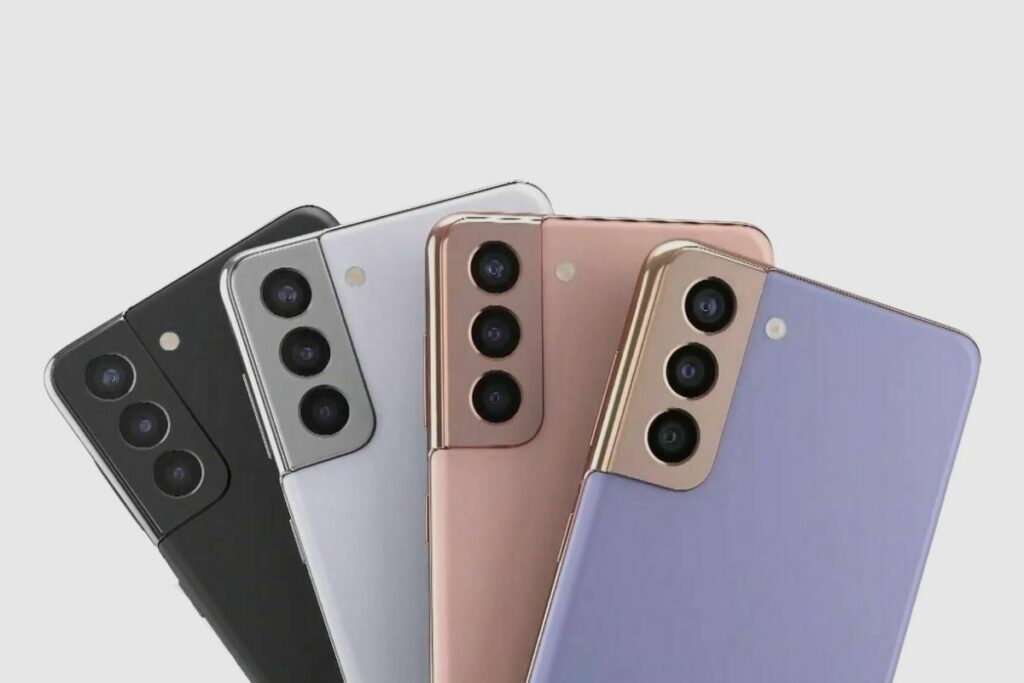 Camera
The Samsung Galaxy S21 is the same as its predecessor- The Galaxy S20. It has a contour-cut camera design that is excellent. The triple camera line-up comes with a 64MP telephoto lens with 3x hybrid optical zoom, 30x space zoom, a main 12MP wide angle lens, and a 12MP ultra-wide. These cameras have the ability to take clear pictures.
The S21 offers Director's view mode, an impressive feature that allows you to shoot videos with the front and rear camera at the same time. This gives content creators and vloggers room to capture shots of their own reactions so that they can merge them alongside their main footage.
This phone gives video options of 8k at 24 frames per second, which provides high quality and detail, 4k at 30 and 60 frames per second, as well as Full HD at 30, 60, and 240fps.
The S21 camera mode allows you to take shots of various kinds of videos and photos by pressing the shutter button. Thanks to the added slow-mo options, there is maximum snapping experience.
The 10MP front camera has proven to be efficient, and the telephoto camera is great as it provides 3x hybrid zoom and up to 30x digital zoom. The camera features are superb, as they provide creative and fun experiences for picture lovers.
Battery life
The Samsung Galaxy S21 has a non-removable 4000 mAh battery, which is expected to last for 9 hours and 53 minutes on a 60Hz refresh rate. When the adaptive refresh rate of 120Hz is active, the battery can last for 6 hours and 31 minutes.
Just like the other phones in the S21 series, this phone does not come with a charger. However, it can be charged via the phone's USB-C port, as it supports fast wired and reverse wireless charging.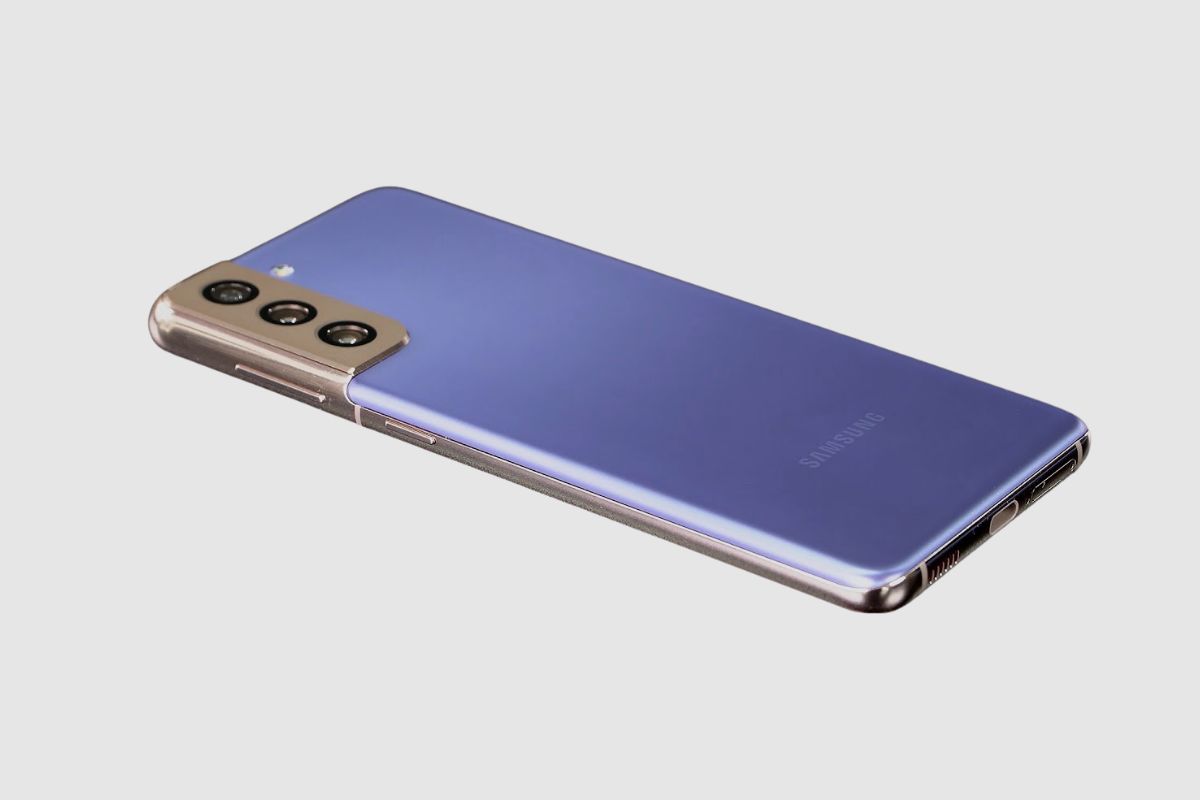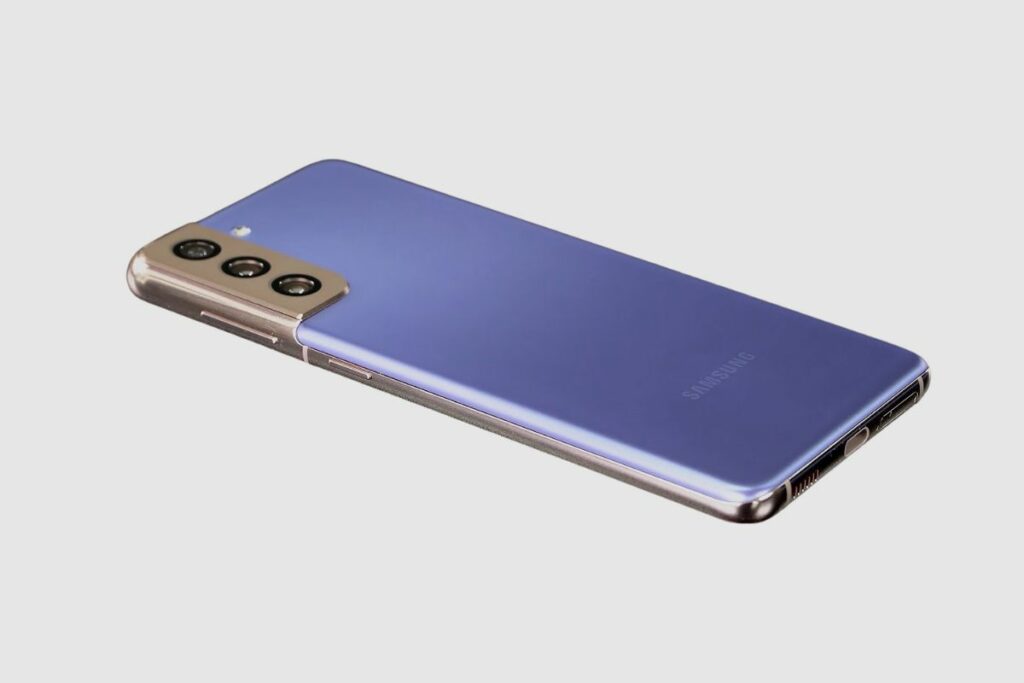 Performance
The performance of the Samsung Galaxy S21 smartphone is powerful, as it is equipped with the current Snapdragon 888 chip or Samsung Exynos 2100, which guarantees unrivalled speed and super-fast connectivity.
This phone comes with 8GB of RAM, as well as storage of 128GB or 256GB, which provides users with sufficient storage capacity for their videos, music, pictures, and apps. It comes with effective software that gives you access to Android apps, and with its 5G connectivity, there is speedy performance.
The Samsung Galaxy S21 is capable of multitasking, handling games and having multiple apps open in split screen view mode. The CPU, GPU, and other features of this phone provide an overall outstanding and speedy performance.
Software
The Samsung Galaxy S21 operates on Android 11 with Samsung's U.I 3.0 skin. This software enables you to have access to additional Samsung services and regular Android apps, usually on modern smartphones. To update this device to the latest software, go to settings – software update, tap on download, and install.
Conclusion
Overall, the Samsung Galaxy S21 is an exceptional device with a sleek design, dynamic 120Hz display rate, cool camera zoom, excellent battery life, water resistance rating, and other cool features. Despite not having a microSD slot, there is sufficient in-built storage for all your apps.
This smartphone is affordable, durable, and offers powerful performance with its 5G connectivity, operating system, and processors.