Upgrading the graphics card on your favourite laptops, like the HP Spectre X360, sounds like a very good idea. It seems like the most cost-effective way to improve your laptop's performance when gaming or rendering 3D images.
This always seems like a good idea when you are on a tight budget and want to get another graphics card for your laptop. So, you can get better graphical fidelity, improved frame rates, or even faster load times when you are rendering images on 3D software like Grasshopper.
However, not all laptops can have their graphics cards upgraded. This may be because they don't have a dedicated graphics card, which means all the graphical rendering and frame rate stabilisation happens on an integrated chip on the CPU.
Or you might have a dedicated graphics card, but it may be integrated or soldered onto the motherboard. This is a very common thing with many modern ultrabooks and notebooks. So, in this article, I'll be checking to see if the GPU on the HP Spectre X360 is upgradeable.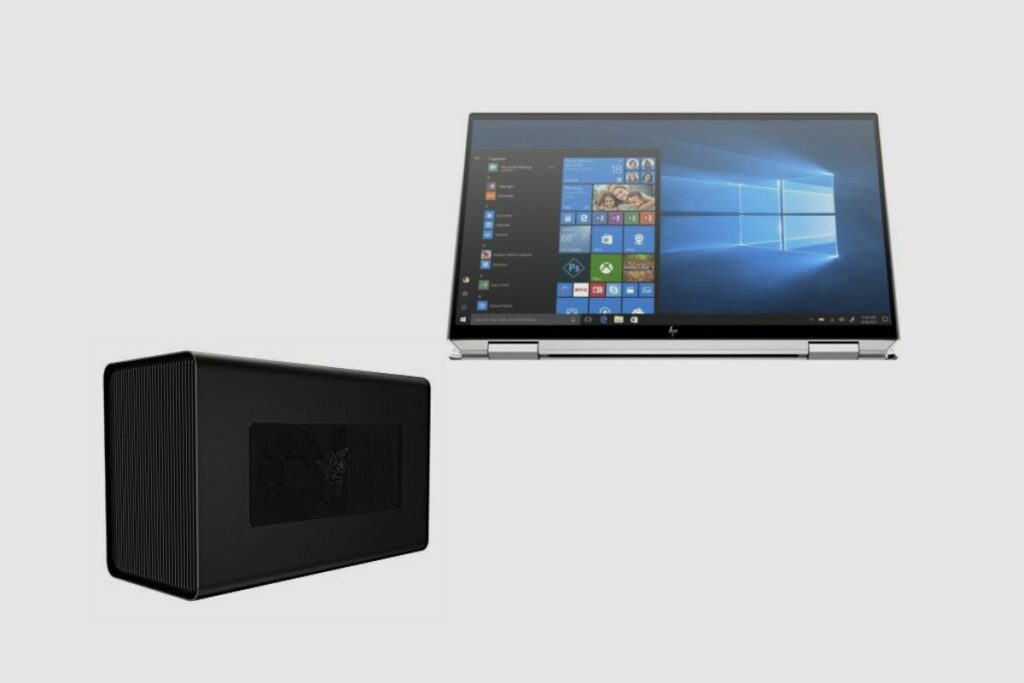 Can You Upgrade the HP Spectre X360 Graphics Card?
Unfortunately, it is not possible to upgrade the graphics card on the HP Spectre X360 because the graphics card has been soldered onto the motherboard. The only way to upgrade the graphics card on your HP Spectre X360 would be to change the motherboard, which is not even a good solution. This is because it is extremely unlikely that you will be able to find a motherboard that will fit into your HP Spectre X360.
Furthermore, if you can find a motherboard that has a slot for a removable graphics card, it may not be compatible with your laptop. It would also require you to get a new CPU as well. This is because it may be possible to find a motherboard that would be able to house your new GPU, but it may not be able to fit your CPU. However, even if you can find everything just to your liking, the whole undertaking would most likely cost more than a new laptop with the desired specs.
However, there is a simple solution that would not require you to rip up your laptop and start from scratch.
Getting an external graphics card in a housing like the HP Omen Accelerator, which bypasses your primary graphics card and improves the graphical fidelity and frame rates for all of your games, is the simplest way to increase the performance of your laptop when gaming or rendering 3D images.
The HP Omen Accelerator only requires a Thunderbolt port. However, it is a very large device and may be suitable for someone who doesn't play games on the go.
Does the HP Spectre X360 have a Dedicated Graphics Card?
The HP Spectre X360 16 is an excellent Ultrabook for both work and gaming on the go. This is due to its GeForce RTX 3050 Ti graphics card, which is very impressive and can enable ray-tracing and intense particle effects.
It also has an Intel Core i7-11390H processor. Most HP Spectre X360 laptops come with a dedicated graphics card, but the smaller versions do not come with a discrete graphics processor.
What is a GPU?
A GPU is a type of processor that is designed to focus on rendering images. While the CPU handles all general computing tasks, a good GPU is essential for playing most modern games and creating high-quality content. "GPU" is also short for "Graphics Processing Unit." Nowadays, most laptops include a CPU with an integrated graphics chip, which is good for light gaming and some minor image rendering.
However, as an avid gamer, you would need a discrete GPU as an integrated chip draws power from the CPU and, as such, can not produce quality gaming frame rates and images at high resolutions. However, a discrete GPU is separate from the CPU and, as such, does not have the power limitations found in an integrated graphics chip. A discrete GPU is typically larger and consumes more power, but it produces significantly better gaming performance than an integrated graphics card.
If you have a discrete GPU, you would be trading battery life and portability for superior performance. This is why the best gaming laptops tend to be larger than most and require larger batteries. However, because of specific software that shifts the editing and processing loads onto the GPU, a superior GPU will also help with image and video editing.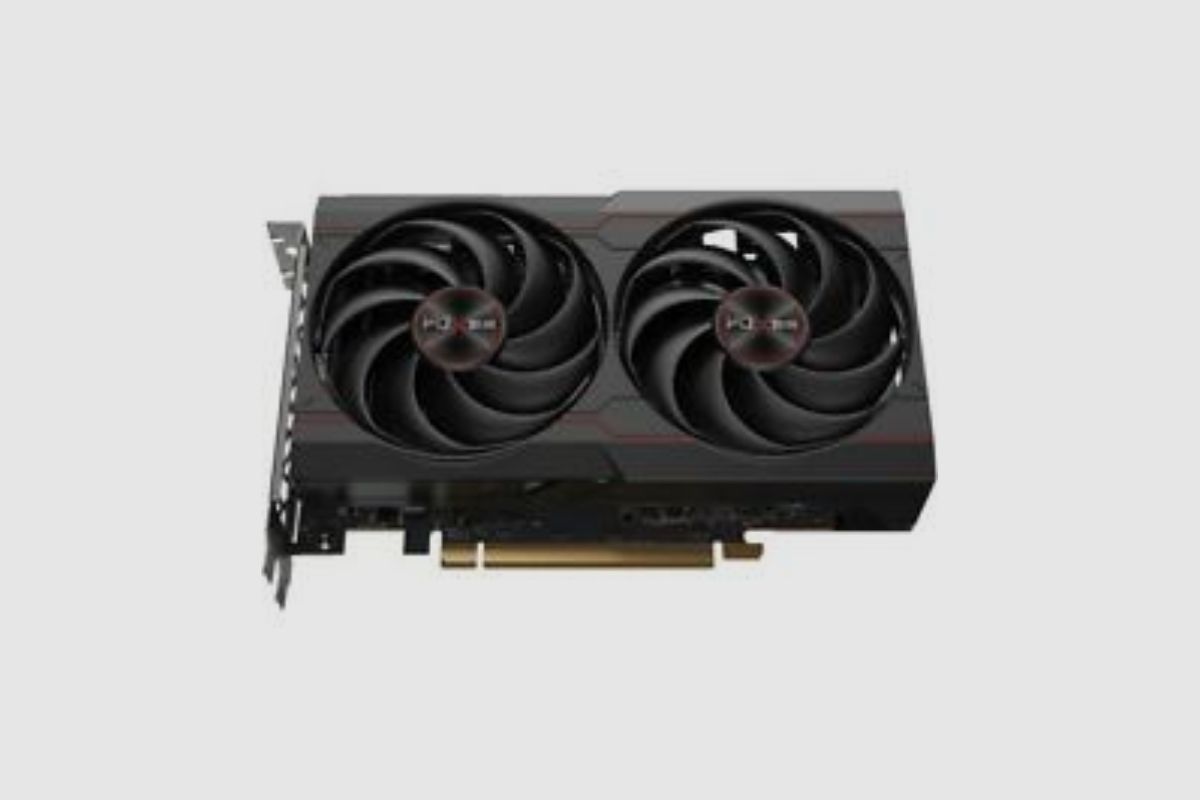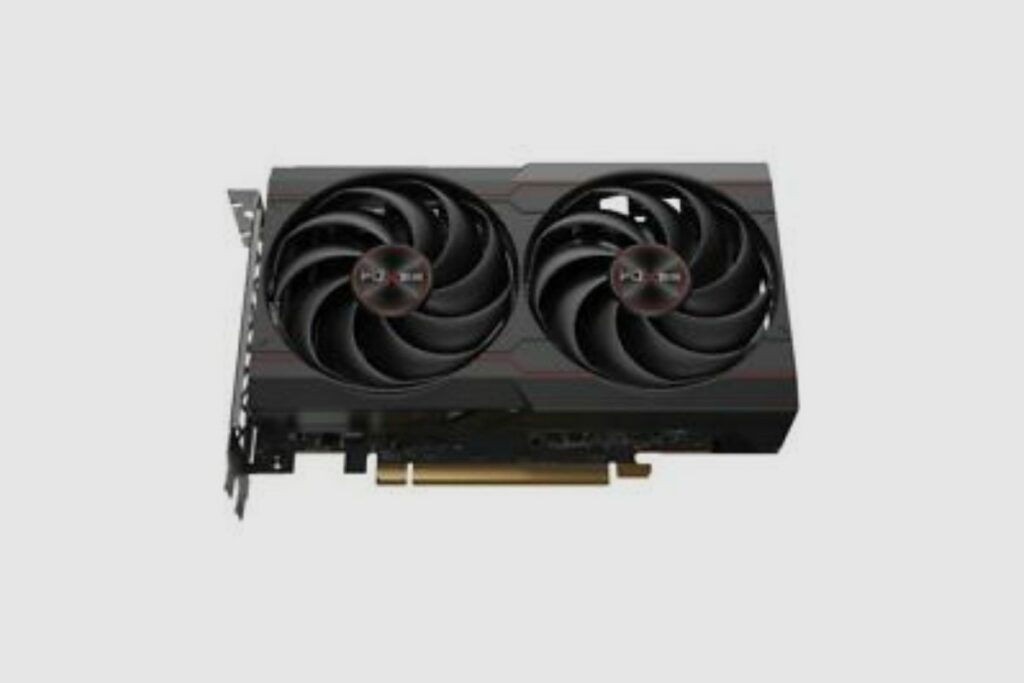 Do I need a Dedicated Graphics Card?
This is a very dependent question because it really depends on what you are doing and the kinds of things you plan on doing with your laptop. If you plan on playing games and doing a lot of video editing, then you will need a dedicated graphics card.
This is because a lot of the latest games have very steep specification requirements, and a simple integrated chip would not be able to handle a lot of the particle effects and graphical requirements that come with the latest titles. However, it is possible to play games on lower graphical settings and be able to play these games. However, you would also encounter a lot of dips in your frame rates, which would cause the game to be very unpleasant sometimes.
You may also require a GPU for media and content creation, especially if you spend a lot of time editing images and videos. You will notice that a dedicated graphics card can help improve performance when cleaning up images and rendering videos with higher resolution.
Rendering 4K videos can really put a strain on systems which do not have a dedicated graphics card, but with a dedicated card, you should be able to render 4K videos or higher at incredible speeds, but this depends on the kind of GPU you have. You may be able to get away with an integrated chip if you are handling simple edits and working with lower resolutions. You may have to wait a bit longer to render images, but it should work.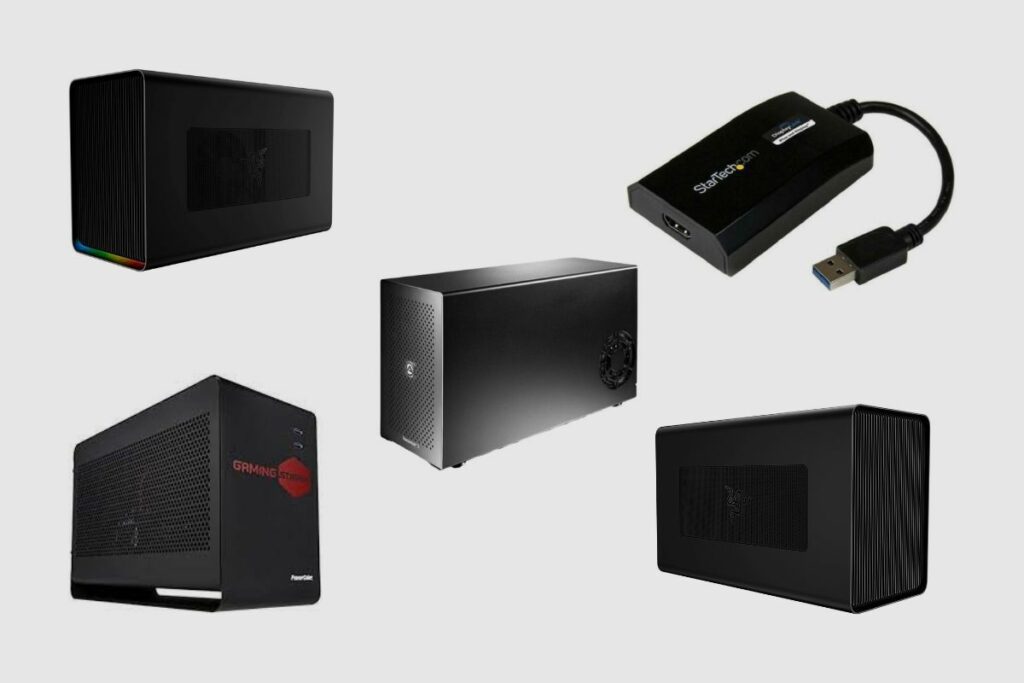 Top 5 External Graphics Cards for HP X360 Spectre
1. Razer Core X Aluminium External GPU Enclosure
The Razer Core is one of the best external GPUs on the market. It is Thunderbolt 3 compatible, which means it can work with most laptops as well as provide stunning graphics and quality frame rates. I found this model on Amazon for $400.
Features
It provides desktop levels of performance.
It has a built-in power supply.
It has a 650W ATX PSU.
2. The StarTech.com External Video and Graphics Card
The StarTech external GPU is a solid choice if you're looking for an external video adaptor. This is because of its USB to VGA cable, which should allow you to use it as a dual monitor display. It also supports a 1920×1200 resolution, which should be good enough for 1080p video editing. It is very popular because of its simple plug-and-play mechanism, which makes it quick and easy to use. I found it on Amazon for $40.
Features
1920X1200 display resolution.
High-performance USB to VGA adapter
Solid USB 2.0 Port
3. The Razer Core X External Graphics Card with Thunderbolt 3
The Razer Core X External Graphics Card is a good choice for gamers with laptops. It has a Bluetooth connection, which makes it able to connect to multiple devices without any significant issues. It also has the added bonus of having 16.8 million colour pigmentations. It also comes with optimised thermal performance, which helps reduce thermal throttling and provides powerful performance. This is because of the cooling fan installed, which keeps it at a decent temperature and stops it from overheating. I found this model on Amazon for $540.
Features
It is compatible with NVIDIA GeForce RTX cards.
It also has Razer Chroma RGB lighting.
Unique dual-chip integration.
4. Akitio Node Thunderbolt 3 External GPU
The Akitio Node Thunderbolt 3 External GPU comes with Thunderbolt 3 support that provides incredible transfer speeds. It also has a transmission rate of 40 Gbps, which reduces lag and latency when playing games. It also has MacOS and AMD support. It also comes with 1 PCIe slot that supports AMD cards. It also has a built-in 400-watt power supply to help it gain even more power. This model is available on Amazon for $300, and I believe it is an excellent choice.
Features
It supports AMD and MacOS.
1 PCIe (x16) slot
It has a 400w SFX PSU.
5. PowerColor Gaming Station with External GPU
PowerColor Gaming Station External GPU has max Gen x4 speeds, is based on AMD's XConnect technology and provides incredible gaming support. This gaming station maintains an incredible level of performance, which is great for playing games. The Thunderbolt 3 USB-C port supports a wide variety of connection options. It also has an impressive 550W power supply. I found this model on Amazon for $329.
Features
It has an Ultra-fast 40Gbps Thunderbolt 3 port.
PCIe x16 slot
It supports Thunderbolt 3 and USB-C power.
Conclusion
Since you can't upgrade the graphics card on your HP Spectre X360, you should look into getting an external graphics card if you plan on getting into some heavy gaming. Not only are the ones I've listed compatible with the HP Spectre X360, but they're also compatible with other Windows and macOS laptops. I hope you found this article helpful. Please, if you have any more questions, feel free to drop them in the comments section.