The Acer Aspire 5 laptop is an affordable entry-level laptop with a well-built and sturdy design known to have various models and specifications. This laptop is available in Intel and AMD processor options as well as different display sizes like the 14, 15 or 17 FHD or QHD display with optional touch-screen availability.
This mid-range laptop offers outstanding screen quality, with clear colours and cool features that enable it to maximise productivity and seamlessly perform multitasking jobs. This makes it the ideal laptop choice for students and workers, given its versatility, reliability and efficiency.
To factory reset your laptop means restoring your laptop to its default settings. More often than not, a factory reset helps to fix large application errors with the operating system. They can even help renew a strong connection between the hardware and BIOS, thereby enabling the computer to perform as fast as it did when it was newly bought.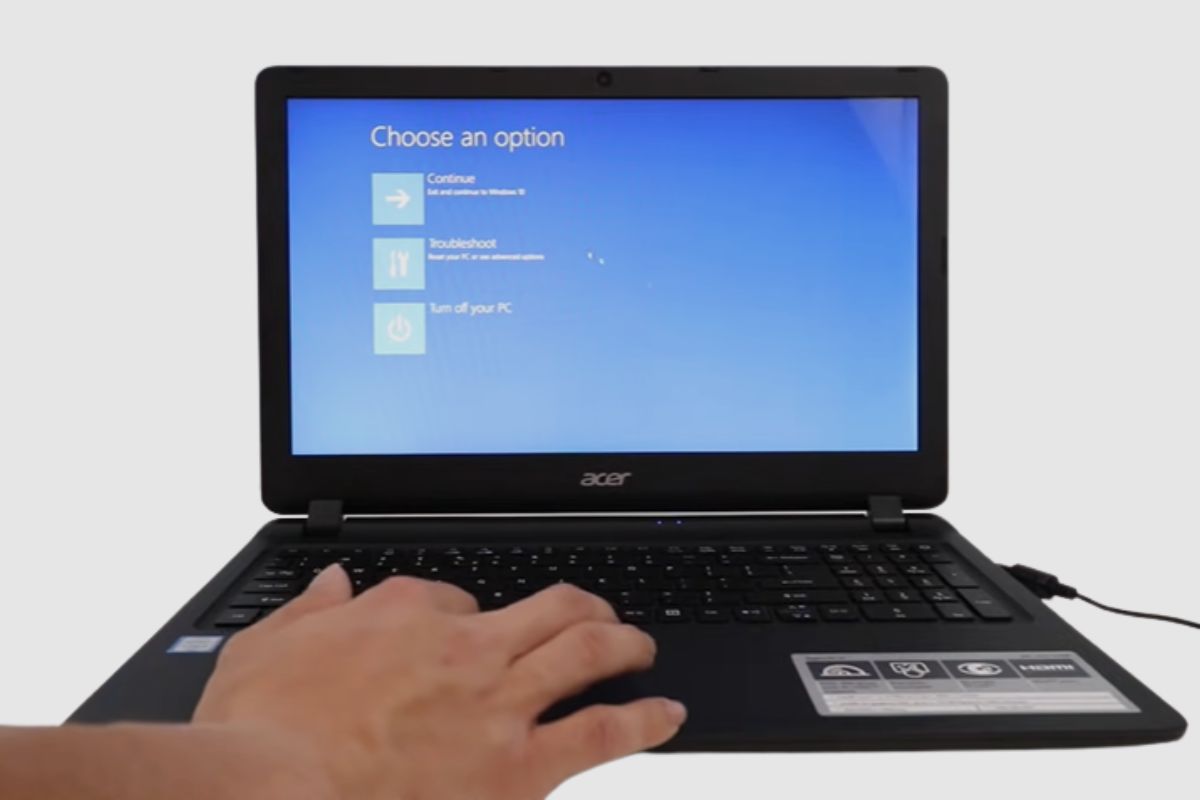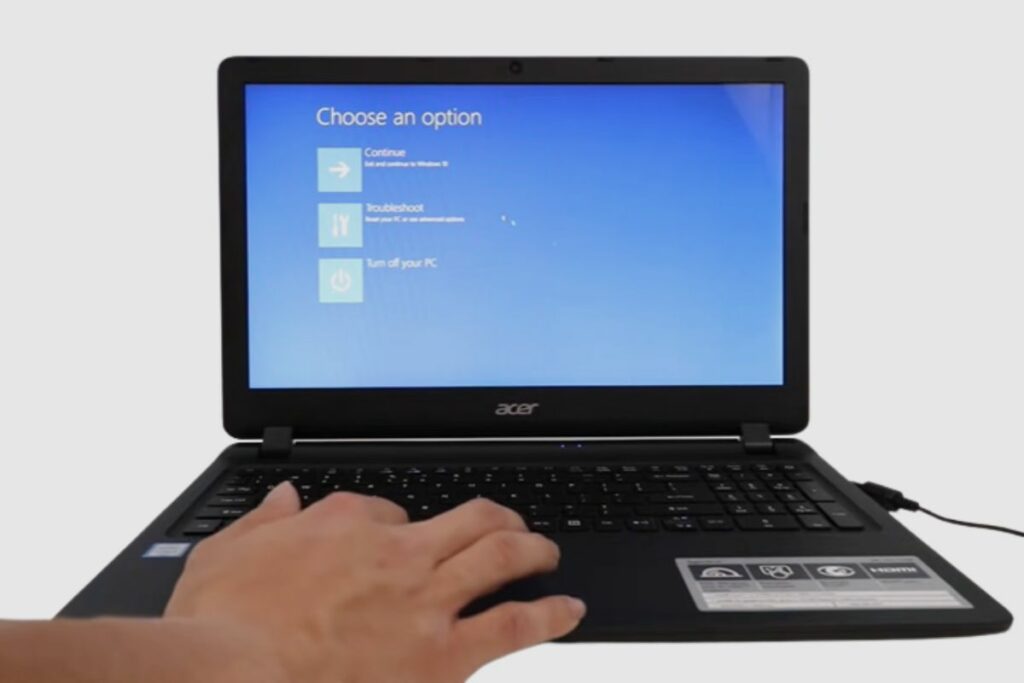 How to factory reset Acer Aspire 5 laptop
Although the Acer Aspire 5 is a reliable laptop, it can encounter problems which are common to laptops. This does not make it any less functional, but as expected, devices can sometimes get too consumed and begin to malfunction. But a simple factory reset will fix most issues.
Here are some likely problems you can encounter with your Acer Aspire 5 laptop and their solutions:
Overheating: Accumulated dust can clog air ventilation, resulting in overheating, which can lead to your laptop crashing or freezing. To stop the laptop from overheating, clean out the air vent with a clean cloth and put filtered material over the vent or update BIOS.
System crash: This occurs when the laptop refuses to boot up. Simply remove the hard drive and place it into an external enclosure and Run the check disk.
Slow hard drive: Information that is not well organised on your hard drive can slow down performance. This is because the laptop needs more time to examine data fragments and bad areas on the drive. This problem can be solved by using the built-in Windows tool called Disk defragmenter.
The battery does not last: This can be a result of overcharging. A battery replacement is a good way to solve this issue. Also, using the laptop while plugged in with a full battery is not advised, as it will cause more harm.
There are 2 methods with steps on how to factory reset the Acer Aspire 5, they include:
Method 1: Factory reset Acer laptop Windows10 using Alt+F10 on boot
This is a quick and easy method that allows you to factory reset your Acer laptop without using Windows 10. If you don't have the password or you are unable to start up your Windows 10 properly, then it is a great option for you. Simply take the following steps:
Step 1: Shut down your Acer laptop
Step 2: Click on the power button to switch on your Acer laptop while holding down Alt + F10 keys on the keyboard. Hold on for a while, and your Acer laptop will boot to choose an option screen.
Step 3: Select troubleshoot>Reset this PC>Remove everything
Step 4: Select "Just remove my files" or "Fully clean the drive"
Step 5: Go through the instructions on the screen and click reset to start the factory reset process. Ensure your Acer laptop is plugged in to avoid shutting down
Step 6: Hold on and wait until the factory reset process gets complete. Your Acer laptop will restart a couple of times and re-install Windows 10. Follow the instructions on the screen to set up your Acer laptop.
Method 2: Factory reset Acer laptop Windows 10 by logging in
To factory reset your Aspire 5, you can do that by logging in to your laptop.
If the Alt + F10 keys do not work for your Acer laptop, and you must log in to Windows 10 to back up your relevant files before factory reset, or if you don't have access to the password or forgot the password and are unable to log in to Windows 10, then you have to first take off the password and log in to Windows 10 to do a factory reset. To do this, take the following steps:
Step 1: Remove Windows 10 password on the Acer laptop
For quick removal of the Windows 10 password on your Acer laptop, you will have to make use of a password reset disk.
Using the password refixer tool, create a password reset disk on another laptop. You just have to download and install the Windows password refixer tool on another working laptop. Then launch this tool and follow the on-screen steps to burn it to a USB flash drive to create a password reset disk.
Boot the Acer laptop from that password reset disk.
Remove the Windows 10 password from the Acer laptop. As soon as your Acer laptop boots from that password reset disk, choose your user and click the reset password button to reset your password. Remove the disk and restart your Acer laptop once your password is reset. After your laptop restarts, you can log in to Windows 10 without needing a password. Then you can factory reset your Acer laptop from logging in
Step 2: Log in to Windows 10 to factory reset your Acer laptop
Enter into Windows 10
Backup your important files if you choose
Open the settings app and choose "update and security."
Select "Recovery" on the left side, and then click "Get started" under the "Reset this PC" section
Select Remove everything
It will ask you if you want to clean your system drive or all drives. Select the option based on your choice
Go through the instructions on your screen and click Reset to start the factory reset process.
Then hold on till the factory reset completes. Your Acer laptop will restart several times and reinstall Windows 10. Just follow the on-screen instructions to set up your personal information.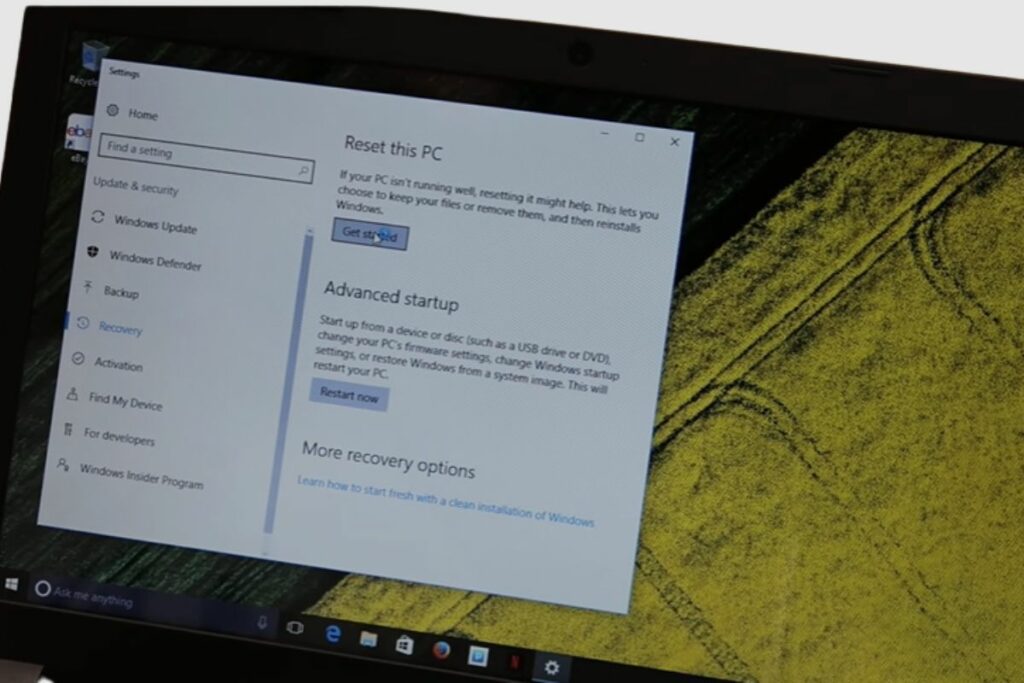 How to reset Acer Aspire 5 laptop
To reset the Acer Aspire 5, take the following steps:
Go to the right edge of the screen, tap settings and then tap Change PC settings
Tap or click Update and recovery, and then tap or click Recovery.
You will see "remove Everything and reinstall Windows" click to get started
Follow the instructions on the screen
Note: You will have the option to choose whether you want to erase data quickly or thoroughly. If you choose to erase data quickly, some data might be recoverable using special software. If you choose to erase data thoroughly, this will take longer, but recovering may not be possible.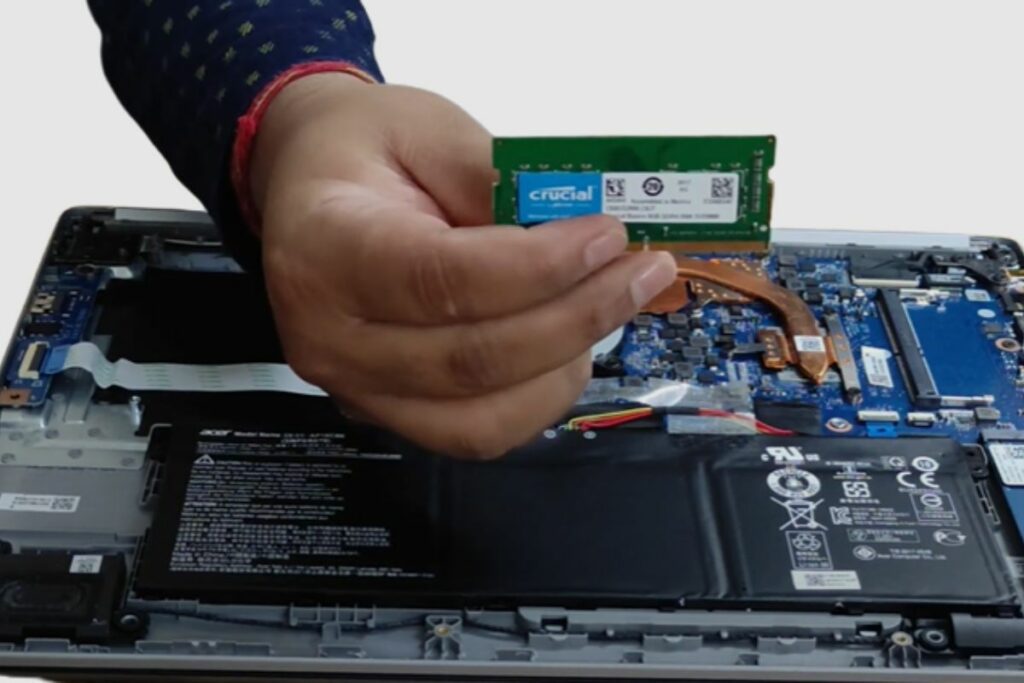 How to upgrade Acer Aspire 5
The RAM and storage of the Acer Aspire 5 can be upgraded,
To upgrade the RAM:
Switch off the laptop and remove the screws at the bottom cover of the laptop
Remove the plastic storage tray in the laptop, if any.
From the SD memory card hole, start prying between the top and bottom cases (use plastic tools to avoid damage)
Remove the bottom case
Take the battery connector away from the hard drive to disconnect it
You can upgrade your laptop with SODIMM DDR3 RAM at 1333 or 1600.
To upgrade storage:
Switch off the laptop and disconnect it from the power source, then place the laptop upside down and remove the screws attached to it. You make use of the plastic pry to open up the laptop.
After opening the laptop, you will see the internal components. You will see the 2.5-inch storage bay on the upper left side. Use your screwdriver and remove the screws attaching to the side of the bay to enable proper insertion of the unit.
The SATA connector is already in place; simply take your storage unit and connect it to the SATA connector.
After the unit is connected, put it back in the bay and insert the screws you removed and tighten the hold of the unit.
Lastly, after inserting the storage unit, you can close the lid of the laptop. Place it on top of the laptop and apply pressure to fix it properly and tightly, and bring back the screws used in the first step. Switch on the laptop and go to "Disk management" there, you will find under disc 1 a storage space that is not "allocated."
Right-click on it and click on the option "New simple volume". Click next. Then choose the amount of space you want the new volume to take.
Conclusion
In conclusion, to ensure that your Acer Aspire 5 keeps performing smoothly, a factory reset is recommended when you observe a slow performance. This reset will help to solve large application errors or issues with the operating system to allow you to have a quick response and enjoy the overall performance of your laptop.