Smart Locks are locks that allow you keyless entry to your device, offices or homes. A smart lock is a Bluetooth or Wi-Fi enabled home security device that lets you unlock your door in several ways without using an actual key.
Some of these ways are fingerprint, remote control, voice command, mobile app, or a set pin. A number of smart Locks come with both Bluetooth and Wi-Fi connectivity, which increases that locks ability to use remote features.
Yale Keyless Connected Smart Door Lock (Chrome)
Last Amazon price update was: September 23, 2023 11:16 am
You can control and monitor your door lock from anywhere once you have your smart lock companion app installed on your smartphone. Some Smart Locks can be set to unlock automatically either with facial or voice activation. Smart Locks and their functions and capabilities vary based on the brand you are purchasing.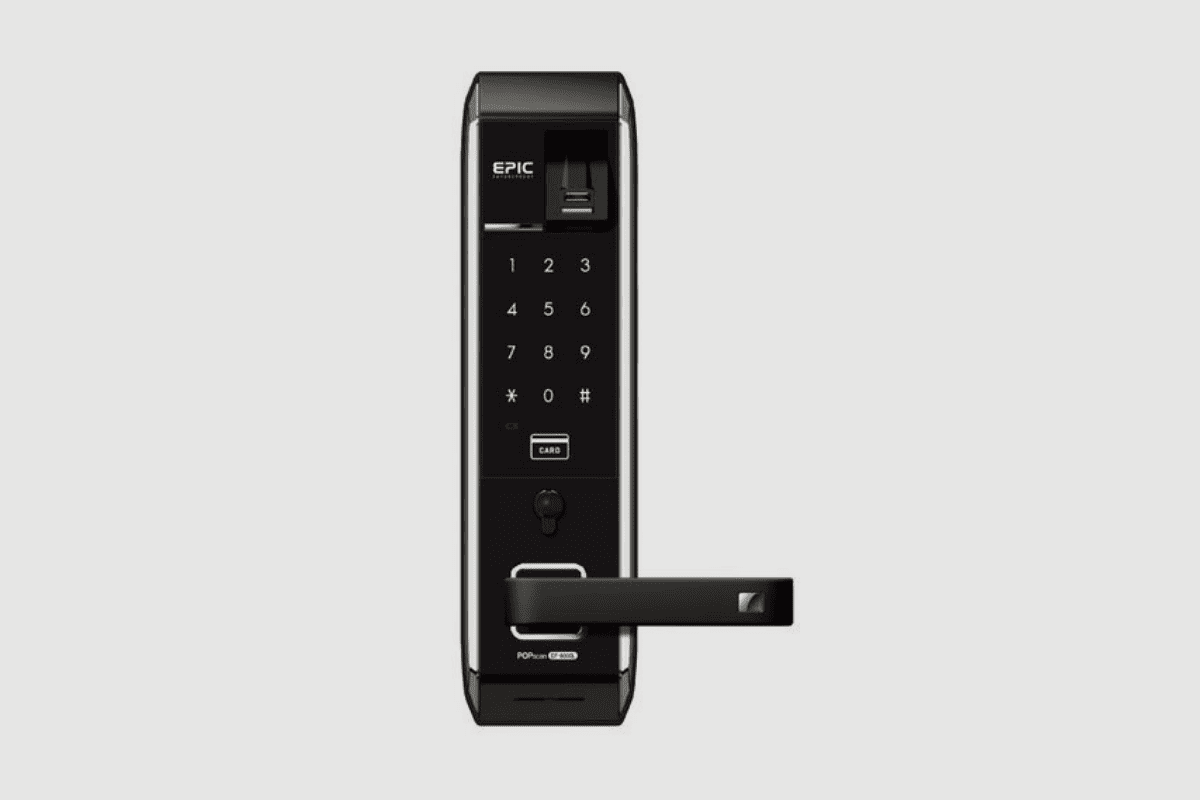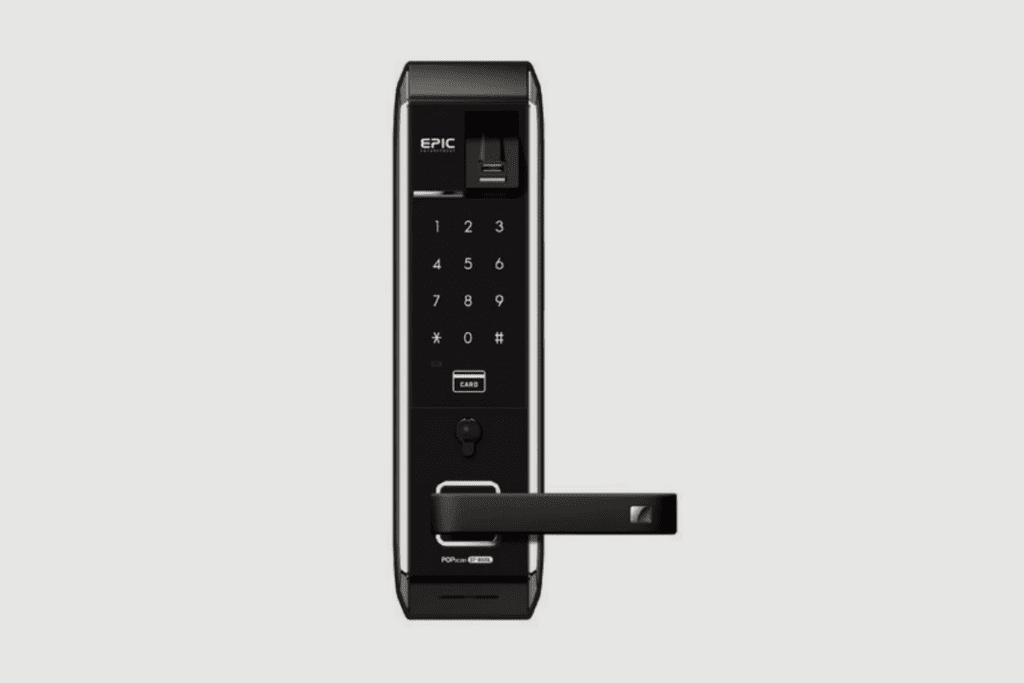 What all smart Locks really need is a stable connection either to Wi-Fi or Bluetooth. Much like any smart device, regular software updates are needed, and this also applies to your smart lock and its companion app.
Always be sure that they are up to date. Smart locks have created a new security experience for homes and offices with customisable features and functionality created to give you maximum control over what goes on in your home and when.
What is the difference between a smart lock and an electronic lock?
Smart Locks and electronic locks are the most convenient kind of locks these days. Replacing your old traditional locks with either the smart or electronic lock means you don't have to think about losing your keys or forgetting it somewhere.
Smart Locks and electronic locks work differently, so you would have to decide on the one to get based on your preference.
A smart lock is both electrical and mechanical. It is designed to act based on instructions received from the authorised device either to lock or unlock the door. It also alerts you of all incoming guests and any threat it might be exposed to.
Smart door locks like traditional locks require a key to work but in this case, it is not a physical key but a pin or your smartphone or a smart key that would wirelessly perform the authentication needed for your door to be unlocked.
It also allows third-party entry into your home once they have the generated virtual key(to be used within the stipulated time), which can be sent to the recipient via SMS.
Some smart door locks are used together with a smart doorbell which allows the user to see who is at the door and when there's a person standing at the door.
An electronic lock is a device that operates with the use of an electric current. They make use of solenoids, magnets or motors to activate or deactivate the locks by supplying or disconnecting the power.
Using an electronic lock could be simple, but it could also be complex. The electronic control part on electronic locks is directly installed on the lock itself.
Electronic locks can also be controlled and monitored remotely for locking and unlocking doors.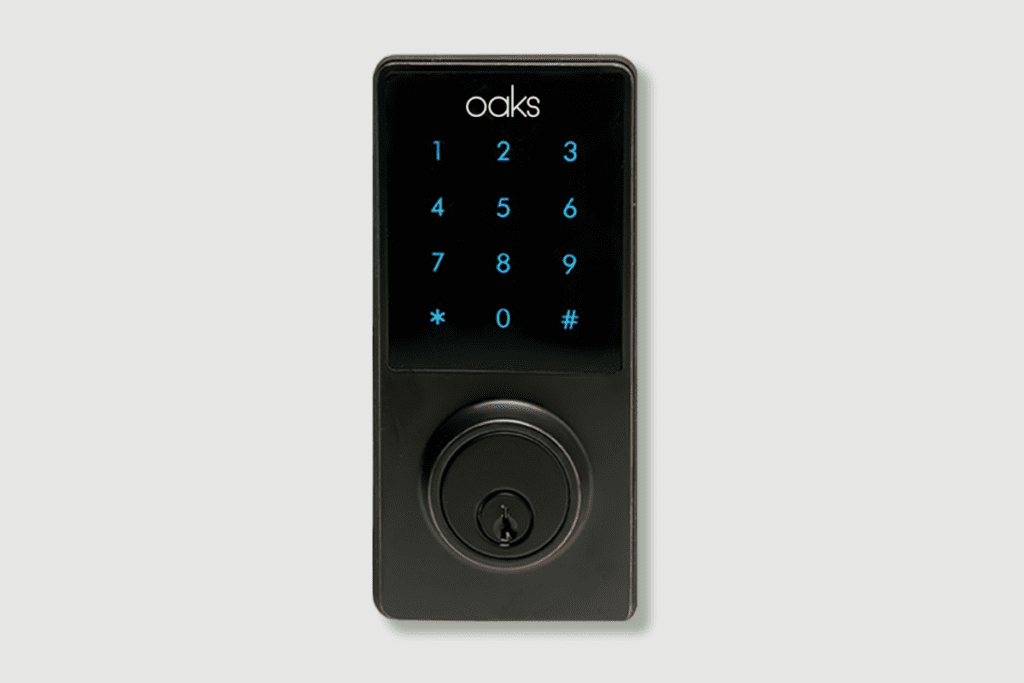 Where is Google smart lock?
Google Smart Lock gives you control over the locking and unlocking of your doors. For devices, smart locks allow you to add locations where your device can be unlocked.
Some of the ways and places you can unlock your device are: On-body detection, Trusted places, Trusted devices, Trusted face, Voice identification.
Google smart lock has grown over the years to a thing of necessity being used and made available in almost all gadgets you can get in the market as well as home security locks or systems.
Are smart locks really safe?
When installed properly and used correctly, smart locks can be as safe and secure as traditional door locks. Smart locks usually come with features such as keycode combination, facial recognition, fingerprint reader or remote controls.
You get to limit access to your home and also create custom codes for visitors and each member of the family this way you get to know who is entering your home. And if you decide that you want to restrict or take away someone's access to your house, all you have to do is change the lock code and the person would no longer have access to your home.
It can also be integrated with your security system, letting you see who is at your door and communicating with the person if you have a 2-way security system and then unlocking the door if necessary.
Smart locks also have an emergency automation feature that can be set to lock your door automatically when your security camera detects a motion.
Note that smart locks vary as well as their features, specifications and internet connection, so you would have to choose a smart lock that fits your needs.
Some important features to look out for when buying a smart lock are; stable Wi-Fi and Bluetooth connection so that you can monitor your smart lock in real-time, an In-app remote control feature, make sure it offers multiple keyless options, has the option of temporary or permanent codes for visiting guests, repair services etc.
Also make sure the lock you're choosing has entry code limitations, alerts you of any development or entry on your smartphone and also has Auto-Lock Settings that locks your door after a certain time or when your phone location is detected outside a particular perimeter.
It should also be able to integrate with your smart home device as well as your video doorbell.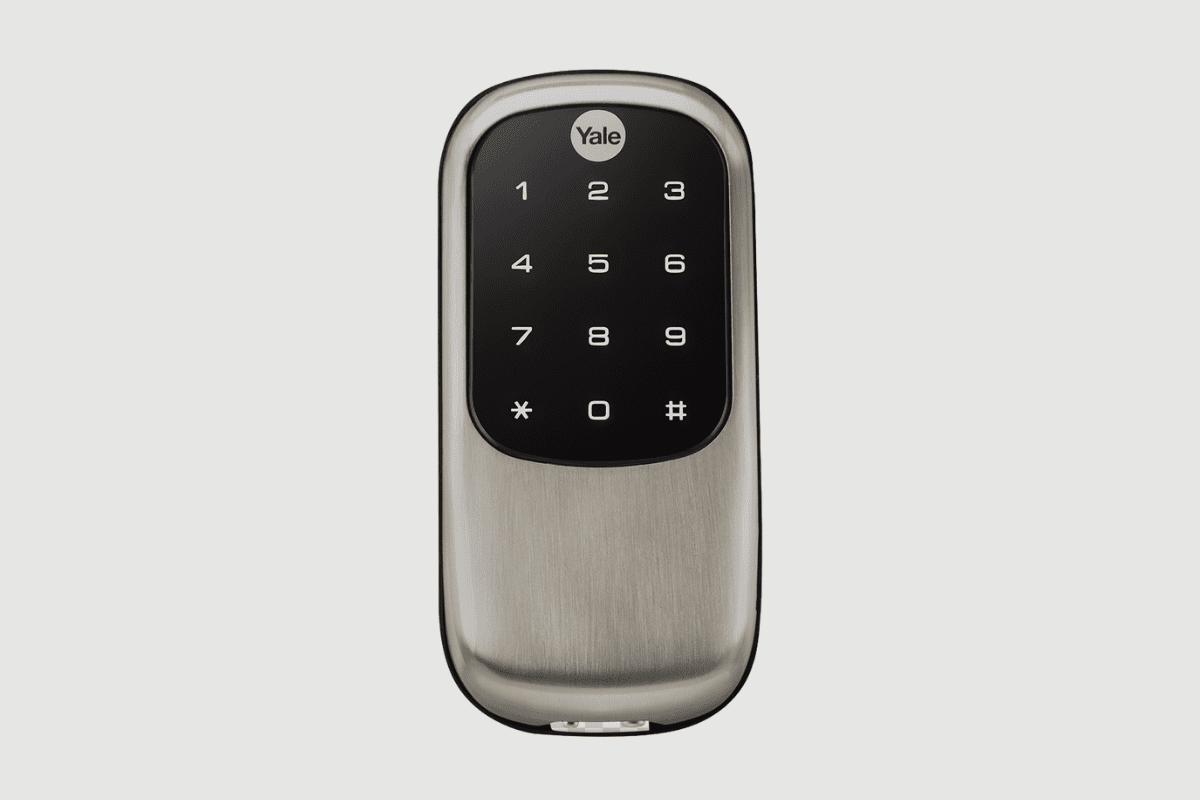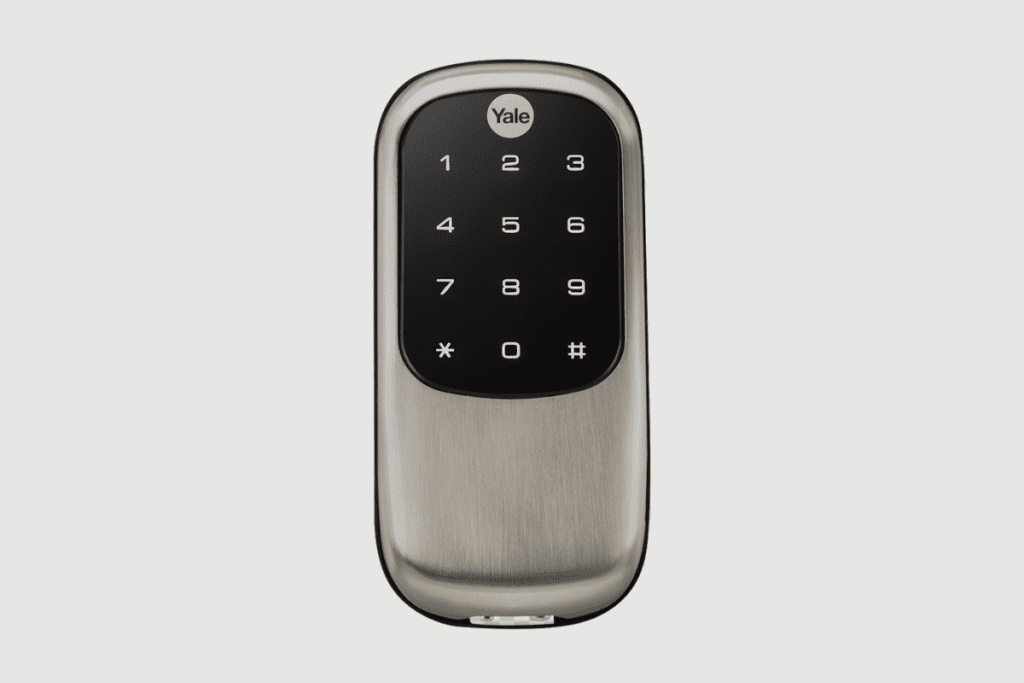 Does the Smart lock drain battery?
If your smart lock is connected to Wi-Fi Bridge, which it always has to be connected to, the battery will drain faster. But even if it doesn't drain the battery fast, it will still drain the battery because there's always a constant low level of energy consumption from the bridge. So you need to keep that in mind while purchasing one.
There are other factors too like how often you use the smart lock, what kind of usage pattern you have, whether you're using it for the first time or not, how many times you've changed the lock code etc. All these things affect the battery life and overall performance of the smart lock.
Can the smart locks be hacked?
In terms of your home security, it is expected that you have some concerns or reservations about swapping your traditional locks for a smart lock. Hacking is a risk with any kind of wireless technology and this includes Smart locks.
However, if these locks are installed properly, your passwords are kept safe and the software is regularly updated, it will be difficult for hackers to hack it. One of the ways to keep your smart lock secured is by setting up a password for your Wi-Fi connection and making sure it is a complex password.
Here are some ways through which a smart lock can be hacked; Password Hijacking, Bluetooth Sniffing, Wi-Fi Breaching, Voice Command Hack and Software Update Problems.
Do smart locks need Wi-Fi?
Smart locks do not necessarily require Wi-Fi to work as there are several other means of connection such as Bluetooth, Zigbee and Z-Wave.
Smart Locks are evolving and manual locks phasing out…these days people just prefer to go keyless. Only some specific smart lock models require Wi-Fi to work and users prefer to connect to Wi-Fi because it is most convenient and offers features that go beyond simply locking and unlocking a door remotely.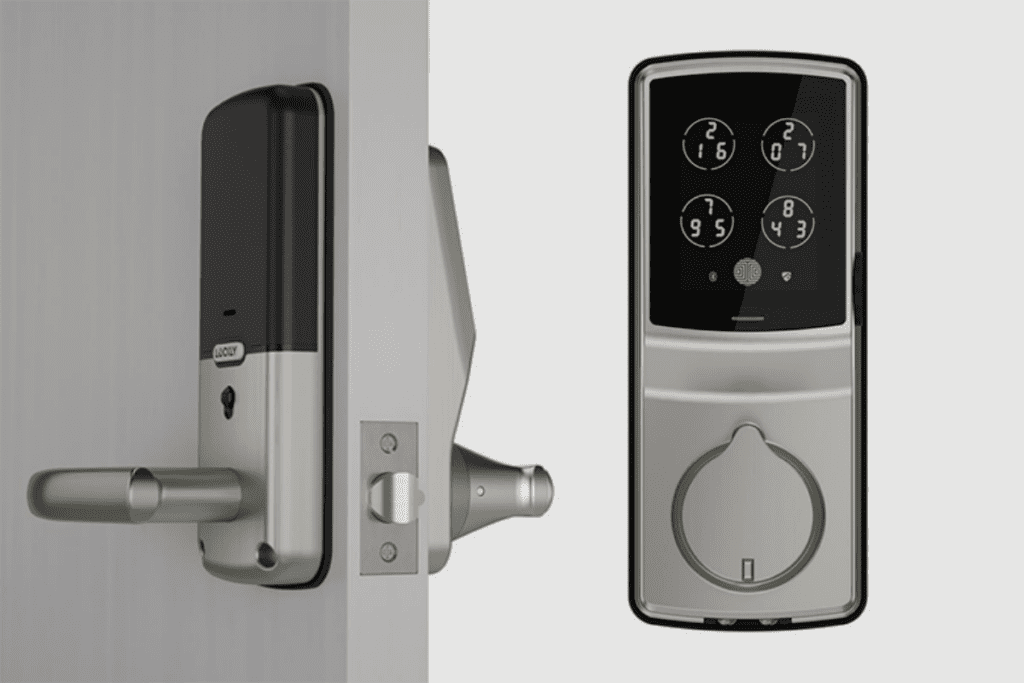 Are smart locks safer than normal locks?
Smart locks are simply automated versions of traditional locks. They are safe and they allow you to create different entry codes for each member of your family and any other person you wish to grant access to into your home.
These codes can be changed at any time or restricted to certain time frames. It works well with your security system and provides you with real-time notifications when someone enters your house or when you need to lock or unlock the door remotely. Smart locks have their own disadvantages as there is a possibility of a potential hack.
Conclusion
Smart locks are great for home or device security with advantages and disadvantages just like any other electronic or smart gadget, So, we hope this article is informative enough to guide you whenever you decide to get a smart lock.
Smart Lock Image Gallery