HP's Laptop 14 is a low-cost laptop designed for productivity and home use, making it ideal for students and creatives alike. It is a portable laptop that is designed to give customers a reliable and portable laptop that can allow them to get a lot of work done from home.
With a steady rise in hybrid workdays, HP has seen a gap in the market that they can fill with their HP 14s-dq2514sa 14 laptops. Not to be confused with its distant cousin, the HP Pavilion 14, the HP 14 laptop is a more budget-friendly option that should give users an incredible all-around experience.
So, in this article, I'll be reviewing the HP 14s-dq2514sa 14 laptops to see just what kind of laptop it is. I'm going to be trying to figure out if it is part of a new revolution of work-from-home laptops with sleek features and exquisite design choices. Or if it is just another basic budget option laptop being produced? So, why don't we just get straight into it and check this laptop out?
Related Post: HP Laptop 14S-FQ1000NA Review.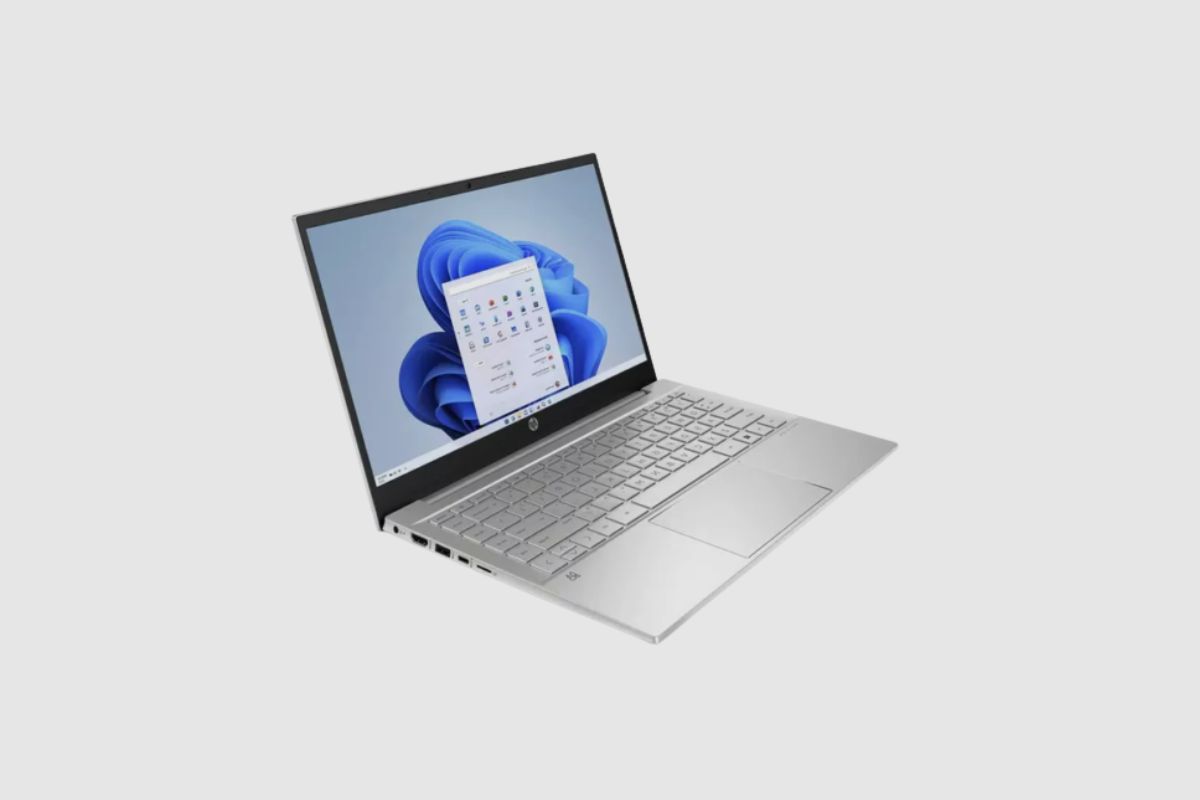 Specs
| | |
| --- | --- |
| OS | Windows 11 Home |
| Processor | Intel Core i5-1035G1 Ice Lake processor |
| Graphics | Integrated Intel UHD Graphics G1 |
| RAM | 8 GB DDR4/16 GB DDR4 |
| Storage | NvMe M.2 256 GB & 1TB SSD |
| Display | 14-inch IPS LCD panel with FHD (1,920 x 1,080) |
| Dimension | 32.4 x 22.5 x 1.79 cm (Dimensions vary by configuration) |
| Weight | 1.5 kg |
| Battery Life | <6 Hrs |
| Charger | 45-Watt AC adapter |
| Colours | Silver |
Unboxing
The HP 14 comes in a standard HP box with nothing special going on around it. Just your average everyday packing and sealing, but that is to be expected when you buy a simple laptop like this. It's not a limited edition or an award-winning model. It's just a simple and functional laptop that comes in a simple and functional box.
Once you tear open the seals and open the box, you will find all the normal things you can find in most laptops, and yes, the laptop is in there too. But aside from the laptop in the box, which is covered in a lot of protective packaging, you also get a standard 45-watt adapter and wall outlet piece, a quick start and warranty regulation information pamphlet, a manual, and some other legal documents.
After you've gone through all of the warranty and manual information, there's not much else in the box except some styrofoam and bubble wrap, and while I recommend popping the bubble wrap. There is only so much fun that can be had with bubble wrap. So, why don't we just get to the good part and check out the design and build quality of this laptop?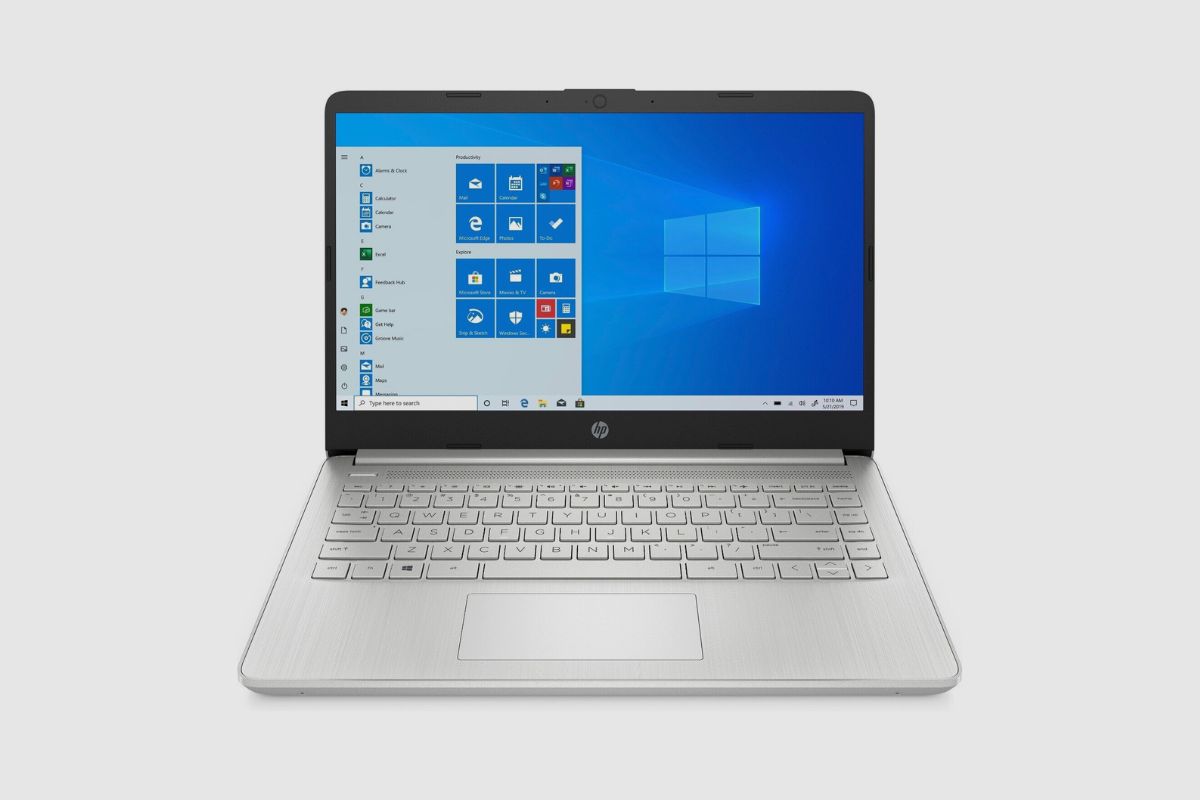 Design and Build Quality
From a design standpoint, HP played it very safe with this one. As my good friend James told me, it looks almost like any other laptop on the market, and while that might be true, there's a little bit more than meets the eye with this one.
With a relatively thin plastic chassis and a fairly low weight of 1.5 kg, the HP 14 is quite small and portable, though not nearly as light as some of its 14-inch market rivals. Although the 14-inch form factor is small, neither the keyboard nor the trackpad seems cramped.
A glossy finish is present on both the lid and the palm rest, as well as on the hinge. Though opening the laptop with one hand requires a little effort, the hinge construction feels solid and well-made, and it even feels more stable than its 15-inch brother. When the device is on a desk, the screen's maximum viewing angle of 120 degrees is suitable for viewing.
Just above the keyboard, next to the power button, is the speaker grille. You have access to all the typical ports you would anticipate. A Type-C port, which is unfortunately not a Thunderbolt 4 port, a microSD card slot, which is also a nice touch by HP as you don't always get it on these kinds of laptops, and a Kensington security lock are located on the left, along with two USB Type-A 3.0 ports, an HDMI 1.4 port, and a 3.5mm headphone jack.
At the top of the laptop, you have a full plastic surface that is very smooth, by the way, with no particular textures to it, and at the centre of it, you still get the reflective HP logo on it. On the bottom side of this laptop, you will find a full plastic finish with two rubber grips.
You will also notice a large air intake vent at the centre of it. I'll also like to mention that this is the only air vent on this laptop, so please do not block it or you will find yourself complaining about how hot this laptop can be. All in all, the design and build quality of the HP 14 are a solid 7 out of 10. It might not be much of a looker, but in terms of design, it is still a good laptop to look at, even though it seems a bit basic for my taste.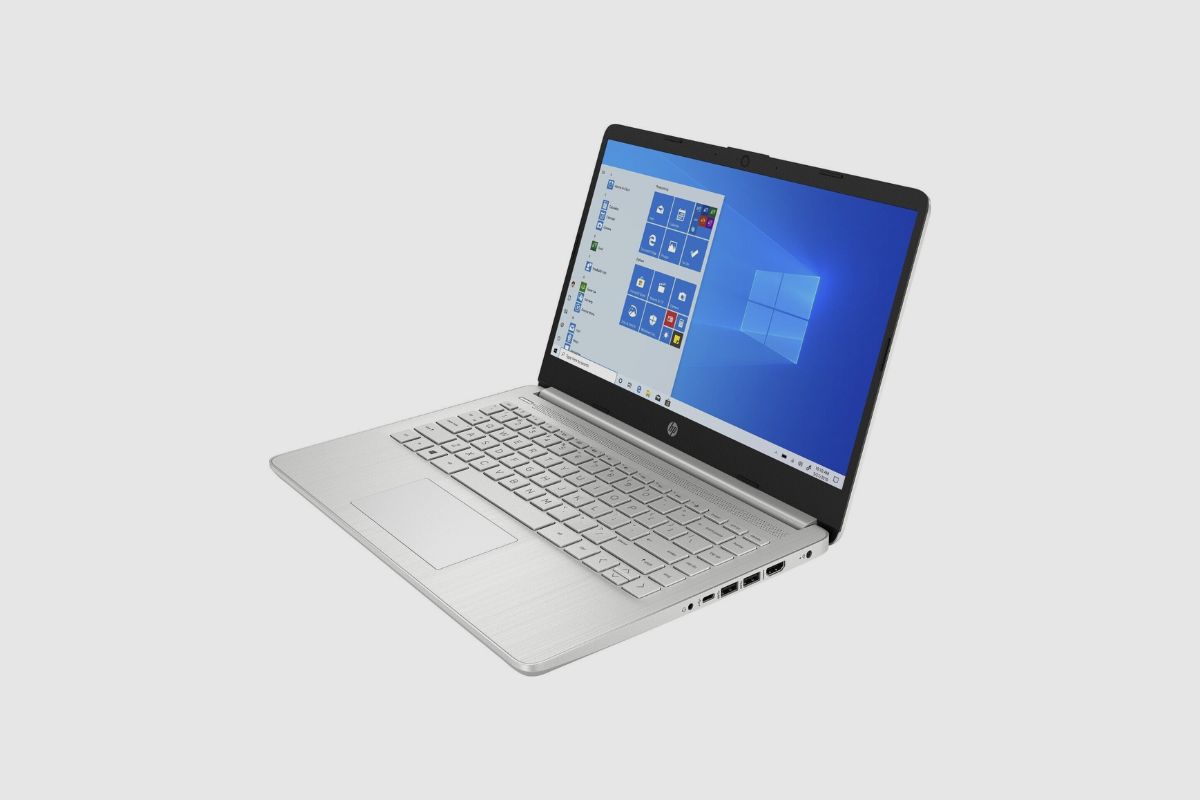 Display
As previously mentioned, the laptop's display features a 14-inch IPS LCD panel with FHD (1,920 x 1,080) resolution and a typical 60 Hz refresh rate. Since it is an IPS panel, it provides some extremely impressive viewing angles as well. Given that you won't likely use it for gaming or creative activities like video and photo editing, users in this market category may not care too much if the display is colour accurate or not.
Nevertheless, the HP 14s boasts a decent, vibrant, and punchy panel for its price that covers roughly 45% of the NTSC colour spectrum or a 56% SRGB rating. Its average peak brightness is 250 nits, and because HP doesn't use PWM to control brightness, the display is flicker-free and suitable for those with sensitive eyes. However, it is not an anti-glare screen, so it may affect your viewing experience outside.
In some of my testing, the panel was able to achieve an extremely high contrast ratio of 1,906:1 and a very low black point of only 0.16 nits. Average colour space coverage is both expected and acceptable for a laptop at this price point. The colours are a little bit on the blue side, as indicated by CalMAN; however, this was readily fixed with a little bit of calibration.
Input Devices
As far as the keyboard and trackpad are concerned, your experience with them may vary depending on what you are doing with them, but one thing is clear: they are not the best, but they are still a solid keyboard and trackpad to have on a laptop. While they may not be up to Lenovo's high standards, they are still quite good.
Let me explain.
Trackpad
As soon as you unfold this laptop, you are greeted by a reasonable amount of palm rest space, and although it is a plastic inner chassis, the colour gives it the false perception of having a metallic finish.
However, when it comes to the trackpad, it seems relatively small in terms of its surface area, but I have to say it is much better than the 15-inch variant of this laptop, and there is considerably less flex on this trackpad despite having a plastic finish. It doesn't necessarily feel cheap or finicky; in fact, the clicks are relatively tactile, and the calibration is pretty good.
Keyboard
Generally speaking, the keyboard of the HP 14s is usable for frequent typists. Although the key travel is not too short, the accentuation is a little too spongy. The positions of the cursor keys, Home, End, and Remove, as well as the feedback, are all well stated. The lack of a backlight and the tiny cursor keys were my biggest complaints.
Sound Quality
Overall, the speakers were fairly quiet, although they provided a wide soundstage with slightly overemphasised high mids. However, because even Windows sound effects already cause a distinctly audible rattle, they are unsuitable for media viewing. Users will therefore need to use headphones or external speakers in their place.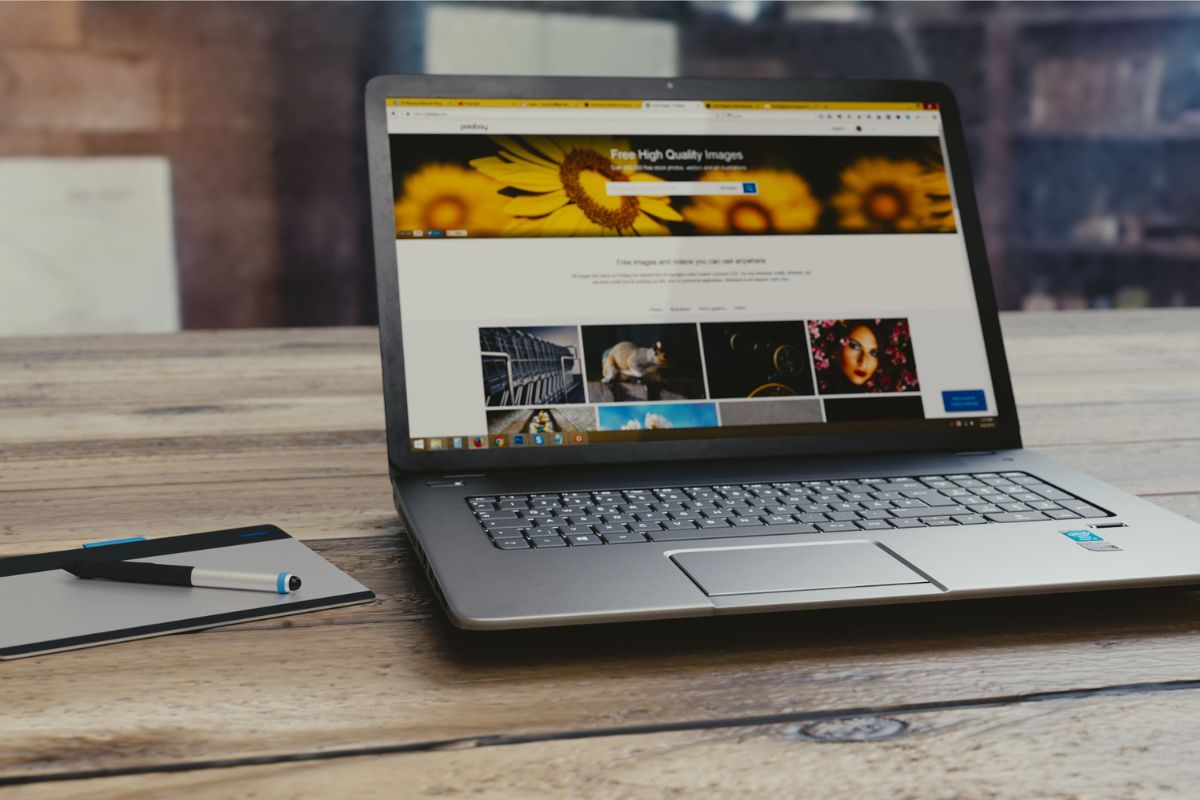 Performance
The HP 14s is designed for home and office users looking for a budget option and a portable laptop with hardware that is suitable for almost all office tasks, including simple, non-professional photo editing.
However, there is still a very respectable level of performance with this laptop, which isn't much of a shocker given the fact that it has Intel's 10th generation Core i5 chip inside, and despite only having 8GB of RAM, I found that most day-to-day tasks like web browsing and word processing felt very snappy and responsive.
Even more demanding tasks like 4K video editing were still viable despite the limited amount of RAM installed on it. Even though there were occasional dips in frame rates and a bit of choppiness in managing and editing 4K videos, it was still a very viable way of doing it, and if you were to drop to 1080p, you should be able to easily breeze through a lot of your editing work.
The Processor
An Intel Core i5-1035G1 Ice Lake processor, clocked between 1.0 and 3.6 GHz, is present in the HP 14s. Due to its brand-new Sunnycove architecture, it should be roughly as fast as the Intel Core i5-8365U. The HP laptop initially performed half as well in my Cinebench R15 loop as I would have anticipated for a Core i5-1035G1.
After a while, performance improved to a respectable and good level, but it soon started to decline again. In my opinion, the main cause of this bizarre behaviour is the cooling system's peculiar behaviour. It was also highly weird that the fans would accelerate to full power when an internet browser was launched but would become completely silent while demanding programmes and tasks were being executed.
RAM and Storage
The HP 14s provides a quick and lag-free experience for my usage, which is based on toggling between several Chrome tabs and Microsoft Word. The 8 GB of RAM, the 256 GB SSD, and the 1 TB HDD all contribute to this.
Nevertheless, it also has a 256 GB SSD and 16 GB of Intel Optane RAM. The latter is intended to buffer frequently accessed data to reduce access times and operate as quickly as a high-end SSD.
However, as my storage benchmarks only evaluate the performance of the SSD, this effect cannot be measured in them. As a result, the outcomes were, at best, ordinary. According to the results of our sustained long-term load test, performance does not degrade with time.
GPU and Gaming Performance
An integrated Intel UHD Graphics G1 GPU manages all aspects of graphics. It gains a lot from a dual-channel RAM system because it does not have exclusive access to its own memory but instead relies on a shared memory architecture.
Only modest and low-demanding applications could be run at a fast enough speed due to the low overall performance. The UHD Graphics G1 scored somewhat below average in Fire Strike and Cloud Gate, while the HP 14s did significantly better than average in 3DMark 11.
Only slower or more basic games will run smoothly on the HP 14s. Modern, challenging games only succeeded in achieving frame rates that were too low for an enjoyable gaming experience. Additionally, in the previous Dota 2 Reborn, we had to reduce the display resolution to 1366×768 to reach frame rates of more than 30 FPS.
However, GTA 5 was able to achieve 30 FPS at medium settings so long as the laptop was plugged in. So, while it might not be an amazing gaming machine, it is still able to handle some older and less graphically intensive games at stable frame rates.
Thermals
On the thermal side of things, under load, surface temperatures reached a peak of 38 °C. As a result, the laptop stayed sufficiently cool during routine daily use and may be conveniently used on your lap.
I conducted a one-hour stress test, during which core temperatures rose to 86 °C. The frequencies only decreased to 1.2 GHz, which is still higher than the CPU's 1 GHz base clock speed. The device was extremely sluggish and slow overall towards the end of my stress test, but it quickly resumed its prior levels of performance once I stopped using any load-inducing software.
Battery Life
The HP 14s-dq1431ng only had a battery life of 5:34 hours on my actual Wi-Fi battery test. This may not be a problem per se, but the HP 14-dk0008ng was able to get far more battery life from the identical 41 Wh battery. It takes roughly two hours to fully charge the HP 14s with the included power source from almost empty to full.
The HP 14s-dq1431ng fell somewhere in the middle of our comparison group, using between 4.5 and 46 W at maximum load. Overall, it consumed an average amount of power, and the provided 45 W power supply was more than adequate in size.
On the whole, I'm a bit disappointed with the battery life on this laptop, and I wouldn't say that it was its most redeeming quality, but it did make up for it with the charging speed gained from its 45-watt adapter.
Serviceability
I was able to remove all of the screws from the bottom of the HP 14s with ease, but I was unable to open the computer. Users must therefore be aware that disassembling the notebook could result in permanent harm and refrain from doing maintenance on it alone.
Connectivity
The supported connectivity standards are Bluetooth 5.0 and Wi-Fi 5 (802.11ac). The HP 14s can transfer data at very high average transfer rates of 632 MB/s (RX) and 663 MB/s when linked to my Netgear Nighthawk AX12 reference router (TX). Only machines that already had Wi-Fi 6 installed, such as the Acer Aspire 5 A514 and the MacBook M2 A1 Pro, were faster in the comparison group.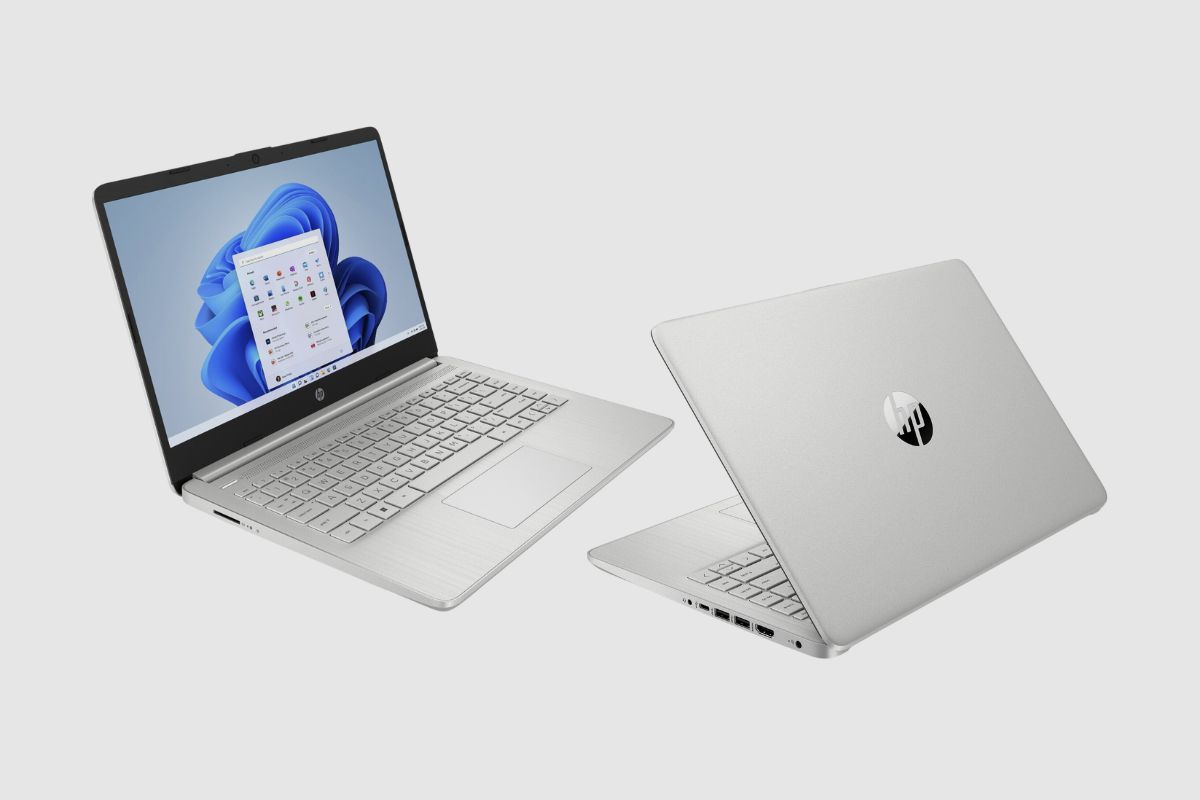 Pros and Cons of the HP 14s-dq2514sa 14 Laptop
Pros:
Fast Wi-Fi
A good display
A usable keyboard
A sturdy case
Portable design
Smooth performance
Cons:
Rattling touchpad
Slow SD card reader
Mediocre battery life.
Noisy Fan
The trackpad seems small
Display could have been brighter.
Buyer's Guide
The HP 14s is a solid laptop that anyone would want to get. I found it on Amazon for over $600, which seems like a fair price to me. However, that was for last year's model, and you can get older models on eBay for way cheaper and in solid condition. I found one on eBay for $350, and that was the most expensive one on sale.
Something you might want to consider before buying this laptop is that it is a bit hard to maintain, given the fact that I wasn't able to still get to the main parts of the laptop, so make sure to take the laptop to your nearest HP service station if you have any issues with it. You should also be very careful with your charger, as the head is not as common as it used to be.
As for accessories, I would suggest you get a pair of speakers and headphones, given the laptop's lacklustre sound quality and loud fan. However, aside from that, you should be all good to go with the HP 14s.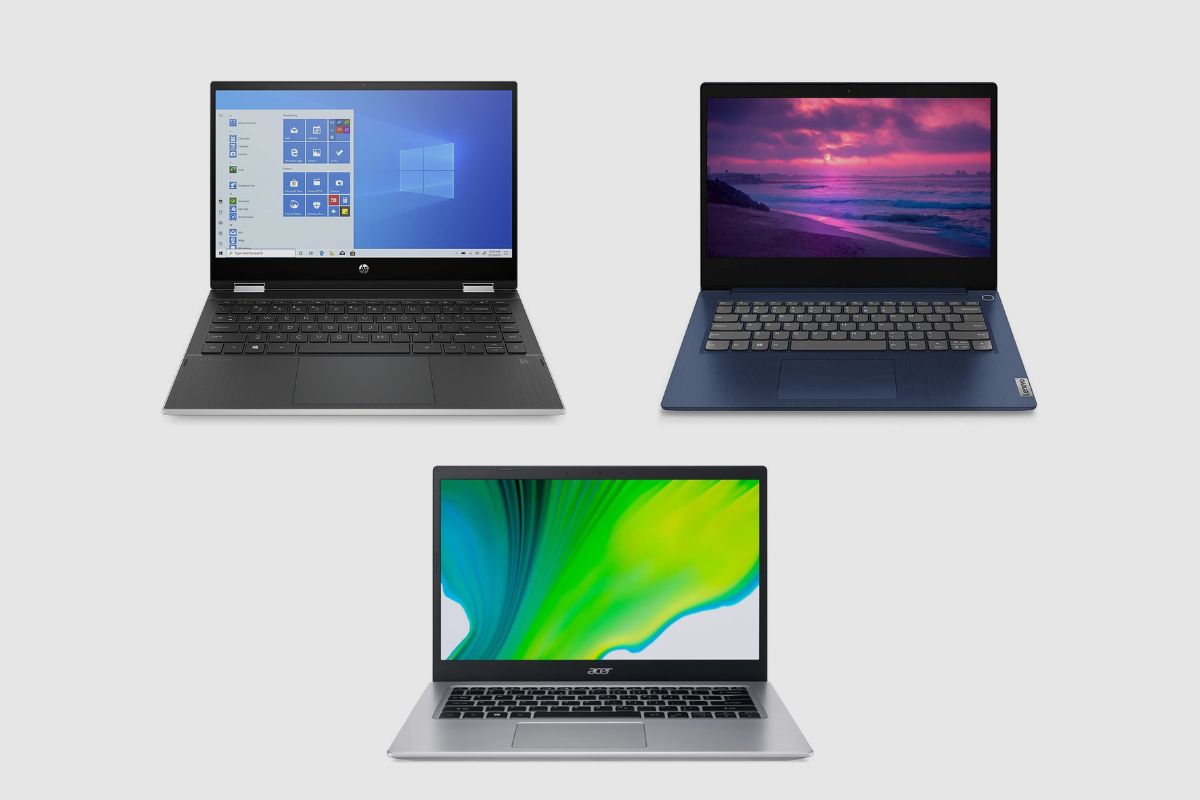 Some Alternatives to the HP 14s-dq2514sa 14 Laptop
1. The HP Pavilion 14
A 256GB SSD, 8GB of RAM, and an Intel Core i3-1115G4 processor are included in the HP Pavilion 14-dv0511sa. Even though these are not the most spectacular features available in a laptop, they offer a decent amount of value for the money.
Additionally, I discovered that in actual use, the laptop was capable of handling common tasks like web browsing, Microsoft Office document editing, and streaming audio and video.
In short, this laptop is stylish, effective, and gets out of your way so you can accomplish what you want. You cannot assert that the pricing is more reasonable than that.
Price: $500
2. Lenovo Ideapad 3 14-Inch
Similar to the Dell Inspiron or HP Pavilion series, Lenovo's IdeaPad line of laptops are intermediate to low-end devices that cover the full spectrum in terms of cost, size, and functionality. The IdeaPad 3 14 is a mid-range laptop that costs around $500 and comes equipped with an AMD Ryzen 5 5500U engine, 8GB of DDR4 RAM, and 256GB of SSD storage.
Price: $500
3. Acer Aspire 5 A514
There is no escaping the reality that Acer's budget laptop has several obvious problems. The display is boring, the exterior appears and feels unimpressive, and there aren't many high-end features to speak about.
However, at $459, those flaws don't make the product useless. This laptop's construction is still strong enough to allow it to serve as a daily tool, and its screen is capable of handling routine Office and browser-based work. Other features include a comfortable keyboard, a respectable processor, and a day's worth of battery life.
Price: $459
Conclusion
Although HP's 14s offer many advantages, there are just as many disadvantages, which finally led to a score that was far lower than it should have been due to how disruptive they are in daily use.
Do the fans really need to turn on every time a basic web browser is launched, for instance? Is it really necessary for every finger contact on the trackpad to make it sound like a rattlesnake in agitation? Why are users unable to open the device to do maintenance? This is a restriction that, in my opinion, is entirely needless.
The HP 14s might have been a fantastic laptop if HP had given quality more consideration.
Users who don't mind these shortcomings receive a functional laptop in exchange. It has a keyboard that is easy to use for typing, strong Wi-Fi connectivity, and more than adequate processing power for a variety of office duties.
The laptop's limited battery life is acceptable, given how inexpensive it is. I can only suggest the device, though, if you still don't mind its drawbacks after giving everything else careful thought and considering all other options.
FAQs – HP 14S-DQ2514SA 14 Laptop Review
Q. Is the HP 14-dq2514sa 14 Laptop a reliable laptop?
It's not a premium experience—especially if you've used laptops like the LG Gram or Apple MacBook Air—because the materials do feel a touch flimsy, the display won't exactly blow you away, and the battery life is nothing to get excited about. Overall, though, it's not too bad, especially considering the cost.
Q. How Long Does the HP 14-dq2514sa 14 Laptop Battery Last
The HP 14s-dq1431ng only had a battery life of 5:34 hours
Q. Is it acceptable to always have your HP laptop plugged in?
When a laptop is fully charged, is it bad to leave it plugged in? Do not be concerned; a lithium-based laptop battery cannot be overcharged. Until the voltage falls below 100%, internal circuitry prohibits your battery from charging any further.
Q. Why is my HP 14 so slow?
These are some of the typical causes: running too many apps at once, running out of disc space, software problems, malware or virus attacks, hardware problems, overheating and laptop burnout, faulty or obsolete data, and improper usage.
Q. How Long is the Warranty on the HP 14s
It has a 1-year (1/1/0) limited warranty, including 1 year of parts and labour. There will be no on-site repairs.
Image Gallery – HP 14S-DQ2514SA 14 Laptop Review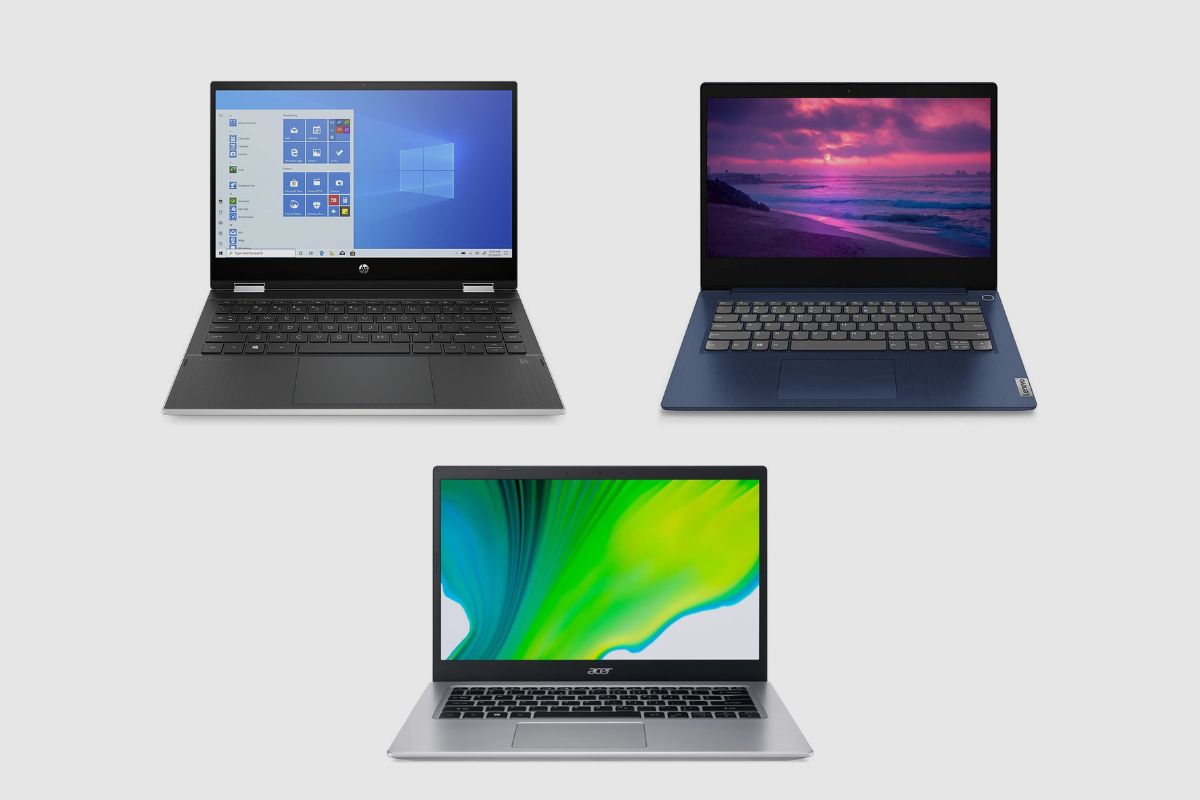 References: