A good laptop is a necessity these days with virtual meetings, presentations, e-learning etc. The Lenovo Ideapad 1i has been designed to be the perfect companion for your everyday computing needs and it's available in two different colours. 
It also comes equipped with 4GB of RAM which will allow you to multitask without any problems. This notebook features an 11 inch display that offers HD resolution along with up to 8 hours  30 minutes of usage time. You can use this device as an office or travel computer thanks to its solid  battery life.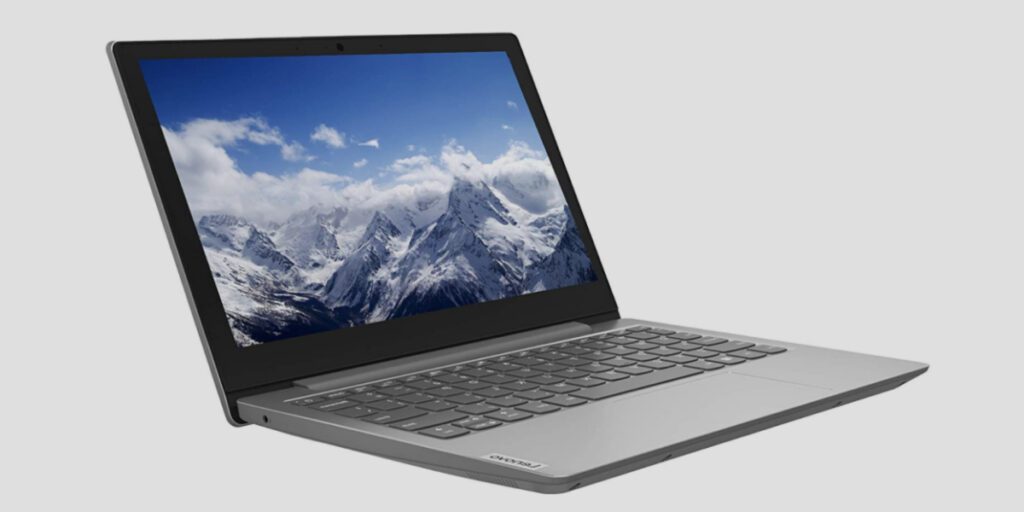 Design
The Lenovo IdeaPad 1i laptop is an entry-level device with a nice plastic chassis. It has a simple and sturdy design which makes it easy to take around on a regular basis. As a result of the hinge build quality, the lid cannot be opened with one hand and it only opens as far as 140°. It has a detailed and very tactile keyboard with good travel and it gives a satisfying click when typing on it.
The touchpad is not so big but it is functional and it seems reliable. In terms of port selection, this laptop does not include a USB-C port but it does have 2 x USB 3.2, HDMI, MicroSD card reader, Audio combo headphone jack, DC power input which is a pretty decent selection.
Display
The IdeaPad 1i has an 11inch screen size with a resolution of 1366 x 768 pixels which is to be expected on an entry-level laptop. The screen display is simply basic and good enough for everyday school or work tasks like document editing, typing or working on spreadsheets. But if you would be doing photo or video editing, you would need a different laptop with a better screen resolution. It is a cheap laptop with 220 nits of screen brightness which is pretty dim.
Performance and Battery life
The Lenovo IdeaPad 1i laptop offers reliable performance, it ships with an Intel Celeron N4020 processor which is mainly seen in budget laptops. It is equipped with an Intel UHD graphics 600, 4GB of RAM, and 64GB SSD storage. This laptop cannot be upgraded. Performance is pretty good as it handles multi-tasking very well as long as the tasks are basic everyday tasks such as MS Office apps, Web browsing, music or movie playback, and other basic tasks. You can also try some light gaming on the laptop but do not expect too much from it.
The battery life on the IdeaPad 1i is pretty good with about 8 hours of usage on a single charge so you don't have to worry about carrying your charger with you everywhere you go.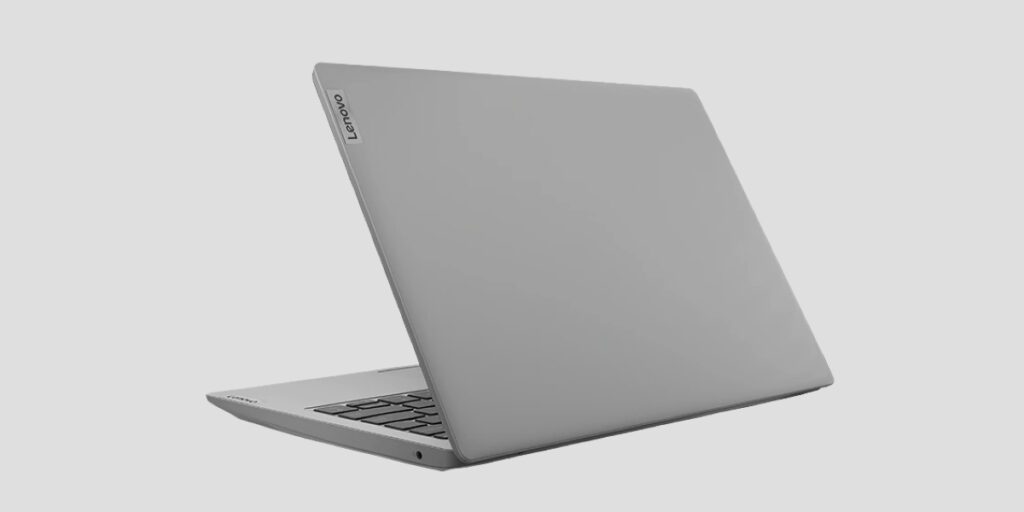 Features
It has a simple design.
It has a plastic chassis and a solid build.
It has Slim bezels.
It is lightweight and therefore easy to carry around.
It has an HDMI port.
Two available colour options.
Outdated TN technology.
Good battery life.
Detailed and comfortable keyboard.
Smooth and responsive touchpad.
Specifications
Operating system: Windows 10 Home.
Processor: Intel Celeron N4020.
Graphics: Intel UHD graphics 600.
Display: 11 inches HD 1366 x 768p resolution, 220 nits of brightness, Anti-Glare.
RAM: 4GB.
Storage: 64GB.
Dimensions: 11.33 x 7.87 x 0.74 inches.
Weight: 1.2kg.
Audio: Dual 1.5W speakers with Dolby.
Connectivity: Wi-Fi, Bluetooth 4.2.
Ports: 2 x USB 3.2, HDMI, MicroSD card reader, Audio combo headphone jack, DC power input.
Battery: Up to 8 hours 30 minutes.
Colour: Ice Blue, Platinum Grey.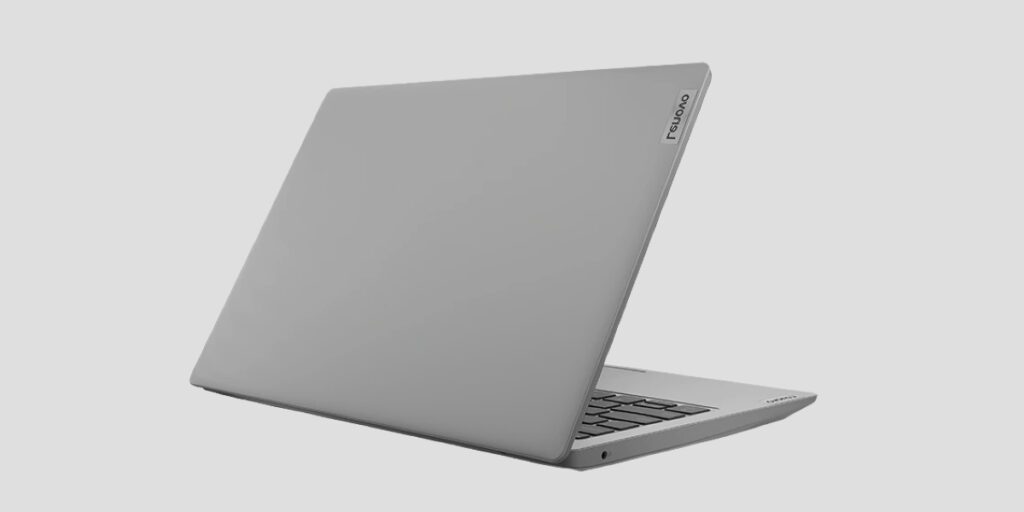 Pros
It is affordable.
It offers good battery life.
It is light and portable.
Cons
Slow processor.
Display resolution is low.
No USB-C port.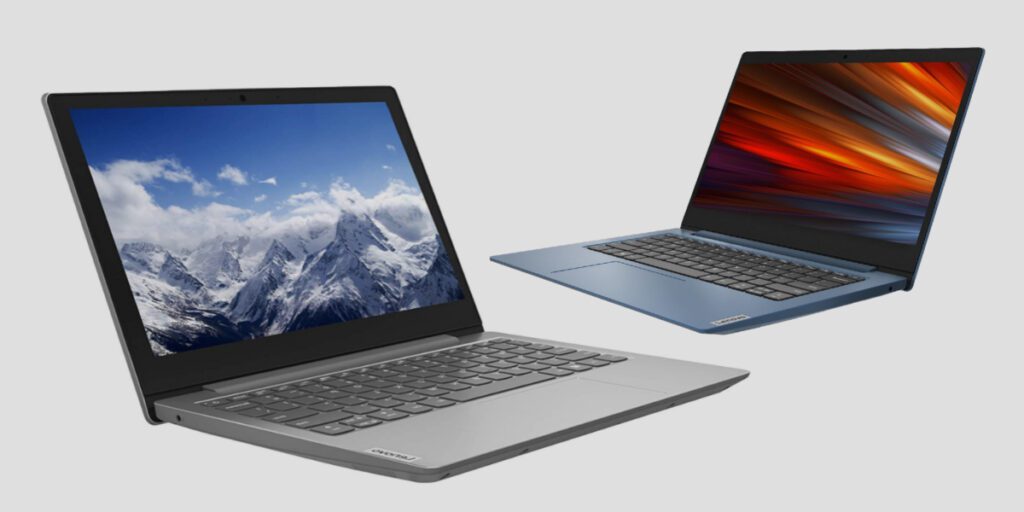 Buying Guide
The Lenovo IdeaPad 1i is a nice laptop with a solid build. It offers decent performance too, and handles a bit of multi-tasking. It is best suitable for students who need to get their assignments done or take down notes in class. It is also suitable for MS Office apps, video playbacks and other related activities.
There are other laptops that are still within the budget laptop range but a bit more expensive than the Lenovo IdeaPad 1i with a brighter display, better processor, and longer battery life. This includes the likes of the Lenovo Flex 5 and the ASUS VivoBook 15.
How much is the Lenovo IdeaPad 1i Laptop?
The Lenovo IdeaPad 1i laptop with Intel Celeron N4020 processor, 4GB of RAM and 64GB of internal storage is sold for $258.
Lenovo IdeaPad laptop available series
Lenovo IdeaPad is a series of laptops that came into existence in 2008. It is an affordable option for everyday users with performance and durability you can always count on. Below is a list of the Lenovo IdeaPad laptop available series;
Lenovo IdeaPad 1
Lenovo IdeaPad 3
Lenovo IdeaPad 5
Lenovo IdeaPad Flex 3
Lenovo IdeaPad Flex 5
Lenovo IdeaPad Gaming 3
Lenovo IdeaPad S540
Lenovo IdeaPad Slim 7
Lenovo IdeaPad Slim 7i Pro
Is the Lenovo IdeaPad 1i Laptop worth buying?
Yes. The IdeaPad 1i offers reliable performance at an affordable price. It is a portable and durable choice of laptop for everyday users.
Conclusion
The Lenovo IdeaPad 1i laptop manages to provide decent performance with some of the most affordable laptop components currently available in the market. If you want something cheap yet functional enough for daily use, this might just fit the bill.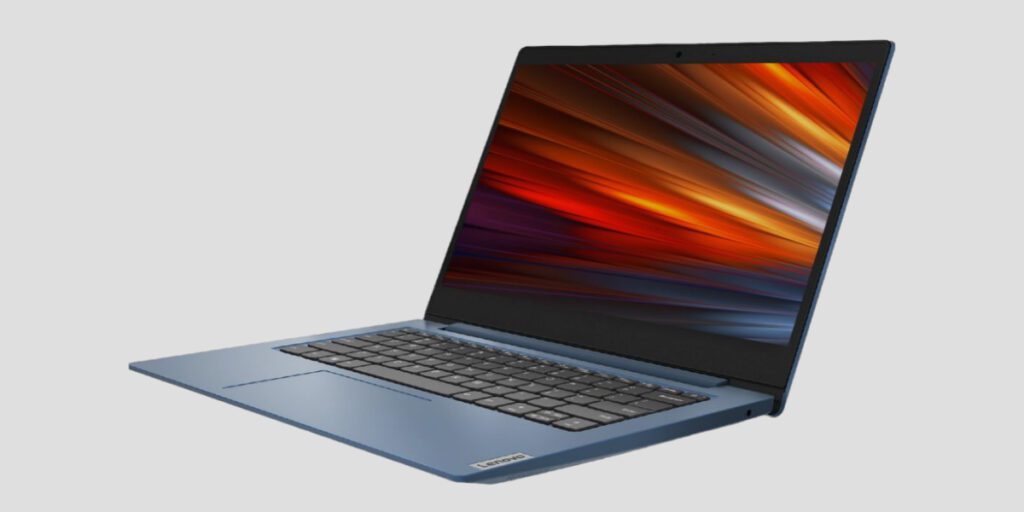 FAQ
Q1. What does it mean by "Intel Celeron N4020″? Is this CPU powerful enough for my needs?
A1. Yes, the Celeron N4020 is something cheap but it will do just fine. 
Q2. What is the difference between the Lenovo IdeaPad 1 i and the Lenovo IdeaPad 1?
A2. There aren't any major differences between these two models except for the screen size which makes it easier to read text from far away.
Q3. How long does the battery last?
A3. The Lenovo IdeaPad 1i will give up to eight hours of continuous use.
Q4. What does it mean by "upgraded RAM memory"?
A4. When we upgrade our computer hardware, we replace old parts with new ones. In which case can mean an upgrade of RAM from 4 GB to 6 GB.
Q5. Does it have a backlit keyboard?
A5. No, it does not.
Q6. Which operating system comes pre-installed?
A. Windows 10 Home.
Product Image Gallery