Gaming laptops are here to stay, as they offer amazing portability and versatility. Best of all, they are becoming more affordable, and the Acer Aspire 5 stands out as one of the best budget gaming laptops.
Aside from gaming, you can enjoy this laptop for other tasks like watching movies and browsing the internet. The Acer Aspire 5 has a series of models designated for just basic tasks, while others are great for gaming and some high-intensive tasks.
Depending on your budget and preferred features, there are different variants of the Aspire 5 that will meet your requirements.
The Acer Aspire 5 A515-57G is one of the best Aspire 5 gaming laptops. This model is a mid-range laptop that offers powerful gaming performance. For its price, this laptop provides excellent value that guarantees game lovers an enjoyable experience.
This laptop is an all-rounder that has enough power for everyday tasks, office work, video playback and internet browsing.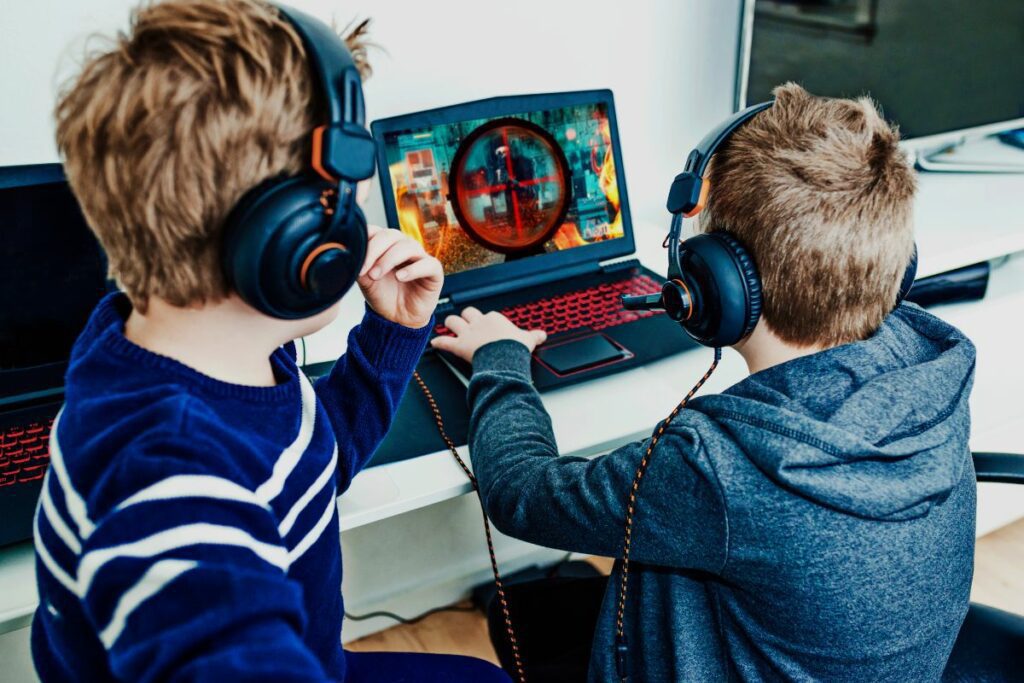 Is the Acer Aspire 5 good for gaming?
This model features a magnesium aluminium metal top cover with slim bezels and an elevating hinge design with ergonomic features that lets you play games comfortably. This laptop is available in blue and grey colour and weighs 1.8 kg, which makes it a portable gaming laptop.
The A515-57G gaming laptop is equipped with a powerful Intel Core i5 12th Gen Intel Core i5- (12 cores) for multitasking and 4 GB Graphics NVIDIA GeForce RTX 2050, which makes it capable of running the latest games at high settings, for accelerated photo and video editing performance.
The Aspire 5 laptop also has 8 GB expandable to 32 GB, 512 GB SSD (Dual M.2 PCIe with up to 2 TB expandable dual SSDs.
This laptop runs on Windows 11 Home operating system and has a large 15.6-inch display with IPS (In-Plane Switching) technology, slim bezel, Full HD 1920 x 1080, Acer ComfyView LED-backlit TFT LCD (Adjustable blue light emitted by your screen to enjoy your games day and night) making it great for gaming and watching movies.
The Aspire 5 has ultrafast wireless speed Wi-Fi 6E that allows you to team up with friends or game against them, while Wi-Fi 6 lets you enjoy uninterrupted gaming sessions without any lag. It is perfect for high-speed file sharing and smooth 4K streaming with Bluetooth 5.2, Thunderbolt 4 and HDMI 2.0.
This laptop is good for gaming because it has a good processor and graphics card. The Geforce RTX 2050 delivers cutting-edge AI features and works seamlessly with NVIDIA Optimus technology to give a perfect balance between long battery life and offer overall excellent performance.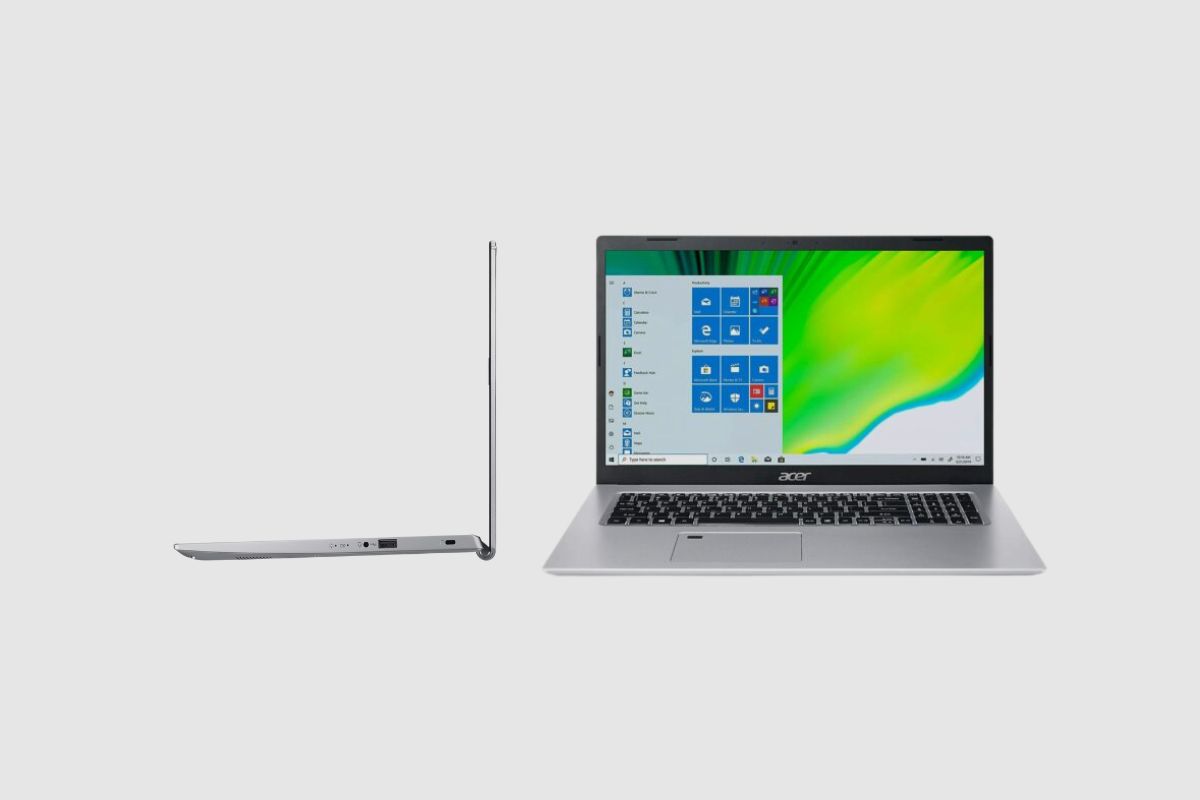 The Output
You get a comfortable 99-/100-/103-key Acer backlit keyboard. This Air inlet keyboard design expels 10% more heat than others, the dual fans supporting multiple cooling modes while the dual copper thermal pipe enhances the performance. The backlit keyboard comes with international language support, with indicators of Caps Lock and F4/Microphone mute.
The precision touchpad has a multi-gesture secure touchpad, supporting two-finger scroll, pinch, and gestures to open Cortana, Action Center, multitasking, and Fingerprint application commands.
This laptop boasts a large screen and good audio quality. Experience ultimate gaming performance by boasting 15.6 FHD IPS with an 81.18% screen-to-body ratio display. The display is good enough, which makes it a great choice for gamers, and you get to immerse yourself in a tactile gaming experience.
Amplify and intensify your actions and gaming experience with the blazing sound from built-in stereo speakers, and also heighten your sense of awareness with two-way AI noise-cancelling technology.
Battery
It has a 3-cell Lithium-ion (Li-Ion) battery with a battery capacity of 50 Wh. It has a battery life of about 7 hours, which is good enough to play games for a few hours before needing to recharge. On a single full charge, you can play your favourite games for up to 6 hours.
Ports
This laptop has a wide range of port selections. On one side is the k-lock, USB 3.2 Gen 1 with Power-off charging, an audio jack, and Cortana with voice. On the other side, there's the USB 3.2 Gen 1, HDMI 2.0, USB Type C thunderbolt 4, display port, and power delivery.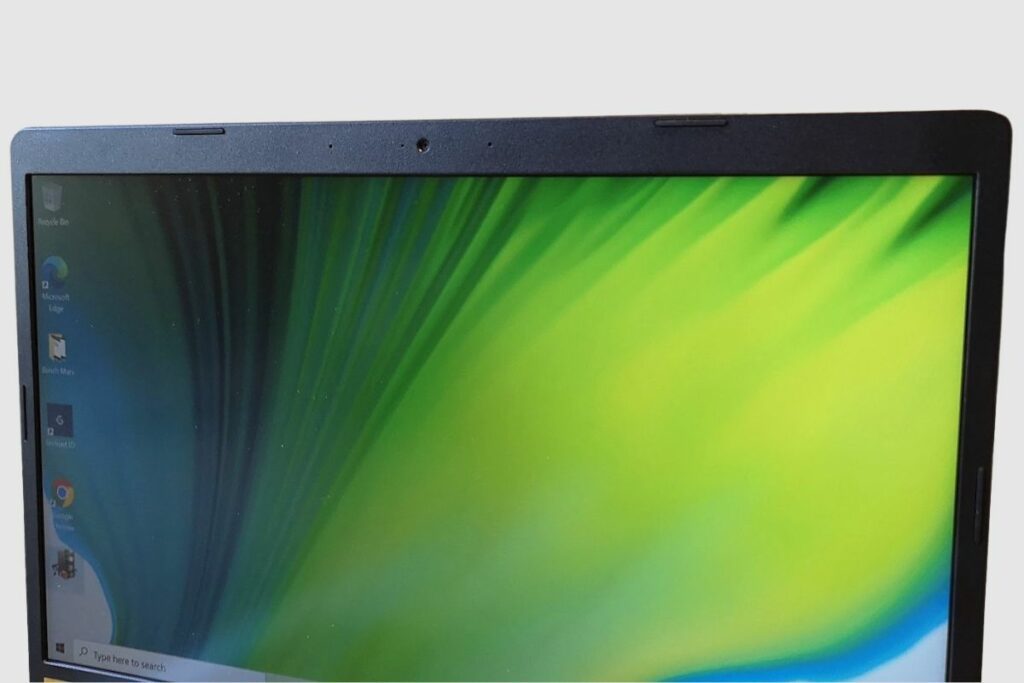 Webcam
T-Type HD camera with 1280 x 720 resolution, 720p HD video at 30 fps with Temporal Noise Reduction, which is good enough for gaming.
Technology
The Aspire 5 is infused with great technology that makes gaming even more enjoyable:
Acer Color Intelligence: for real-time dynamic gamma and saturation optimisation.
Acer BlueLightShield: adjust the amount of blue light emitted by your screen.
Acer Purified Voice: This suppresses background noise for users, and it is compatible with external headphones and a mic.
Acer TNR Solution: for image noise reduction in low light conditions for video calls.
Windows Hello with a fingerprint reader for easy login and maximum security.
What games can Acer Aspire 5 run?
You can play almost any game on the Acer Aspire 5, as it is powerful enough to run various games without issues. The only concern might be the performance based on the specifications of the Aspire 5 model you get. To play some high-standard games on this laptop, you might be required to change certain settings.
Games you can play on this laptop should be considered based on the following factors:
If the frames per second (FPS) of these games that are mentioned are good, high graphics settings, as well as medium graphics settings, are good enough.
The thermal performance tests for surface temperature after running games
They have good enough display performance.
On the Acer Aspire 5, you get a pass to the gaming world with Xbox games.
You can play Xbox directly on a console and PC and play hundreds of high-quality games. You get the Xbox game studio the same day as it is released and a one-month free subscription.
Some games you can play include:
Roblox
Minecraft
GTA 5
Valorant
Metro Exodus
Assassin's Creed
Civilisation VI
Shadow of Tomb Raider
World of Warcraft
Sims 4
Counter-Strike and other popular games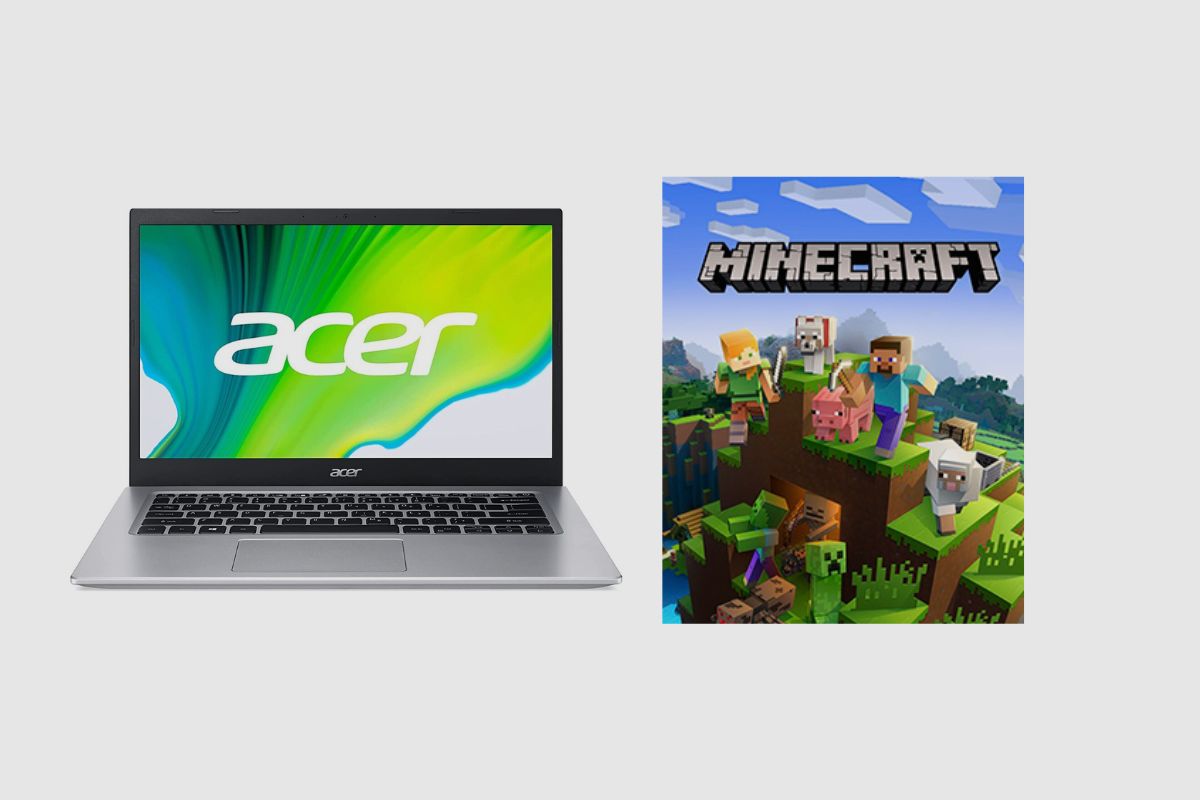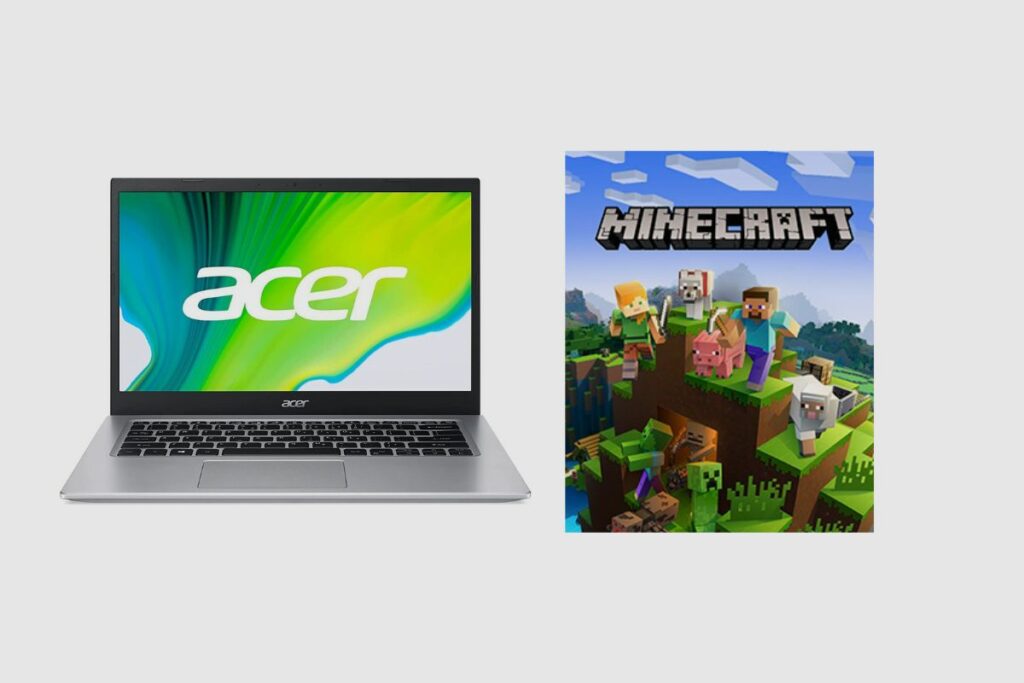 Can Acer Aspire 5 run Minecraft?
Minecraft might have started as a PC game, but it has now evolved into a versatile game that does not need the best Windows or gaming laptop to play on. However, your gaming experience does improve with a better device.
The Aspire 5 A515-57G features a sizable 15-inch screen to give you the best possible immersive gaming experience. It also provides powerful performance with its Intel Core i5 Processor and NVIDIA GeForce RTX 2050 GPU, expandable RAM and SSD that allows you to install, save and run Minecraft and several other games smoothly.
Conclusion
In conclusion, the model of the Acer Aspire 5 discussed in this article offers great value for a gaming laptop. It has a reasonable price range, making it a great choice for budget-conscious gamers. The Aspire 5 satisfies your personal, professional and gaming needs. The versatility of this laptop, combined with its portability and affordability, make it a good gaming laptop.