Acer aspire 5 A515 is a windows 10 laptop that delivers on every aspect of office and home use with a 15.6 inch display that has a resolution of 1920×1080 pixels and 60Hz screen refresh rate. It is powered by a Core i5 processor and it comes with 8GB RAM. To protect your eyes and enhance visual appearance, Acer Aspire 5 A515 includes Acer color intelligence and Acer BlueLightShield technologies. The Acer Aspire 5 A515 has a professional appearance aluminum cover and different color options to fit your own sense of style. Another good thing about the Acer Aspire 5 A515 is that it can be easily upgraded thanks to its design, which allows you to access the motherboard by removing the bottom of the frame.
Due to a large number of Acer Aspire 5 A515 models, this review might differ in specifications.
Acer Aspire 5 A515-56 15.6 inch Laptop - (Intel Core i5-1135G7, 8GB, 1TB SSD, Full HD Display, Windows 10, Silver) - Amazon Exclusive
Last Amazon price update was: September 23, 2023 11:46 am
ACER ASPIRE 5 A515 DESIGN
The exterior of the Acer Aspire 5 A515 is made of silver aluminum, which makes it not only light but also shows a sleek and modern look as well. You'll note some black plastic around the edges of the display, but the keyboard and other interior surfaces largely match the silver aluminum on the exterior with backlighted keyboard.
DISPLAY
The Acer Aspire 5 A515 offers a 15.6inch HD screen display and a 1920×1080 pixel resolution with the mostly standard LED backlight and in-plane switching(IPS) technology. It offers great screen quality and bright colors when the backlight is set to maximum level. Acer Aspire 5 A515 has a 720p webcam above the display with fairly decent video quality. It also has a fingerprint reader built into the touchpad so you can easily unlock your laptop without having to type a password.
PERFORMANCE AND BATTERY
Acer Aspire 5 A515 comes with a 3220mAh battery that lasts up to 8hours of light use, 5+hours of moderate use and 3+hours of heavy use. It comes with a 45W charging adaptor and a full selection of ports. Acer Aspire 5 has two built-in stereo speakers that brings you deeper bass and more volume through its innovative speaker design, with two built-in microphones which ensures all communications are clear and filters out typing noise. While the HD Webcam ensures crisp images with rich color and detail.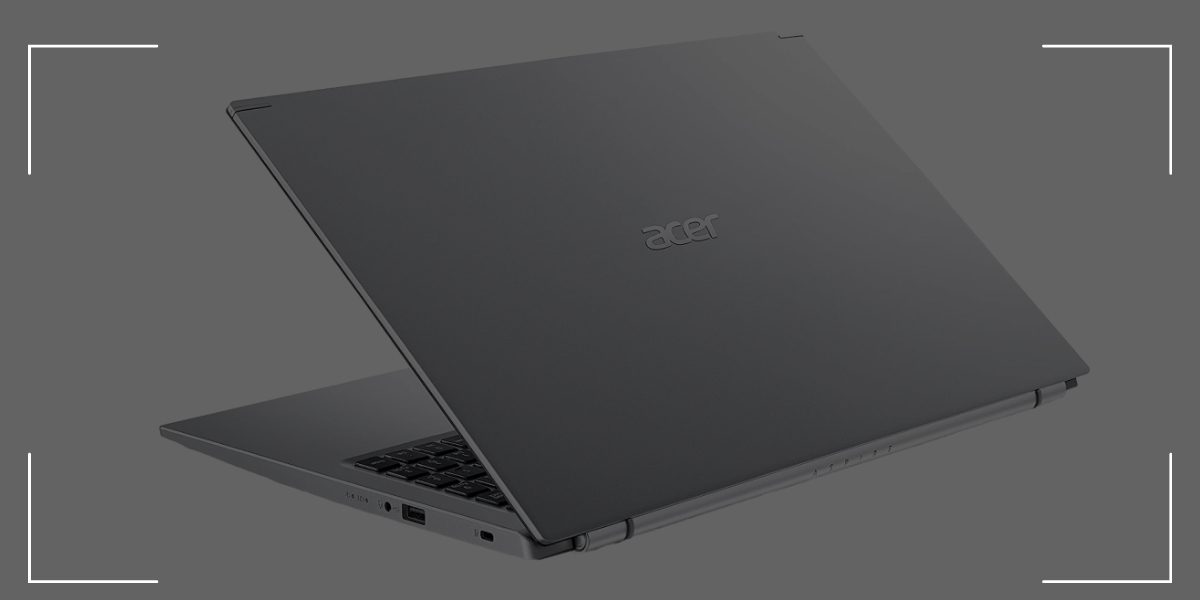 FEATURES
Acer aspire 5 A515 comes with a full size Ethernet and HDMI ports.
It has a sleek exterior.
It offers excellent battery life.
Excellent screen quality with vivid colors.
It comes with a HD webcam.
It has fingerprint reader.
Acer Aspire 5 A515 offers good stereo speakers and microphones.
SPECIFICATIONS
Operating system: windows 10 home(64-bits)
Processor: intel Core i5-8265U
Display: 15.6" 1920×1080 pixels 141PPI
Dimensions and weight: 14.31×9.86×0.71 Inches 3.9lbs
RAM: 8GB DDR4 2667MHz
Flash memory size: 256GB SSD
Hard drive: Flash Memory Solid State
Battery: 3220mAh
Networking: 802.11ac WI-FI wireless; Bluetooth 5.0
Graphics: intel UHD Graphics 620
PROS
Acer Aspire 5 A515 has fingerprint reader.
It offers a bright 15.6"display.
Acer Aspire 5 A515 can be upgraded.
It offers good sound quality.
Acer aspire 5 a515 offers good battery life and performance for the cost.
CONS
Acer Aspire 5 A515 doesn't support touch screen option.
It has a low build quality and loose touchpads.
HOW MUCH IS ACER ASPIRE 5 A515
The Acer Aspire 5 starts at $399 and has an Intel Core i3-1005G1 processor, 4GB of RAM, a 128GB SSD, Intel UHD graphics, a 15.6inch and 1080pixel display. It also has an Intel Core i5-1035G1 CPU with 8GB of RAM, a 256GB SSD and Intel UHD graphics that costs $549. Maxed out, the Acer Aspire 5 comes to $779 with an Intel Core i7-8565U CPU, 8GB of RAM, 512GB SSD, a 15.6-inch and 1080pixel display.
The Acer Aspire 5 A515 goes for different prices based on the different models. Here is a list of it's various models and their prices;
A515-54G-54QQ $ 659.99
A515-55-588C $ 559.99
A515-44-R2HP $ 569.99
A515-44-R4M5 $ 519.99
A515-55G-575S $ 729.99
A515-55T-59AD $ 569
A515-55-378V $ 399.99
A515-55T-5887 $ 629.99
A515-55-576H $ 599.99
A515-55-78S9 $ 769.99
A515-44-R93G $ 399.99
A515-56-75B6 $ 799.99
A515-55-57A6 $ 619.99
A515-56-54KJ $ 629.99
A515-56-56DJ $ 629.99
A515-56-76J1 $ 799.99
A515-56T-718X $ 849.99
A515-55-39ND $ 449.99
A515-56-55J8 $ 649.99
A515-56-74B9 $ 749.99
A515-56-511M $ 669.99
A515-56-3453 $ 499.99
A515-56-50RS $ 599.99
A515-56-51AE $ 599.99
A515-56T-77S8 $ 829.99
A515-56-7404 $ 859.99
A515-56-34A3 $ 479.99
A515-56-363A $ 399.99
ACER ASPIRE 5 A515 AVAILABLE SERIES
Acer Aspire 5 A515 has various models based on various regions which differ in display, features and specifications. They are; Acer Aspire 5 A515-54G-54QQ, A515-55-588C, A515-44-R2HP, A515-44-R4M5, A515-55G-575S, A515-55T-59AD, A515-55-378V, A515-55T-5887, A515-55-576H, A515-55-78S9, A515-44-R93G, A515-56-75B6, A515-55-57A6, A515-56-54KJ, A515-56-56DJ, A515-56-76J1, A515-56T-718X, A515-55-39ND, A515-56-55J8, A515-56-74B9, A515-56-511M, A515-56-3453, A515-56-50RS, A515-56-51AE, A515-56T-77S8, A515-56-7404, A515-56-34A3, A515-56-363A.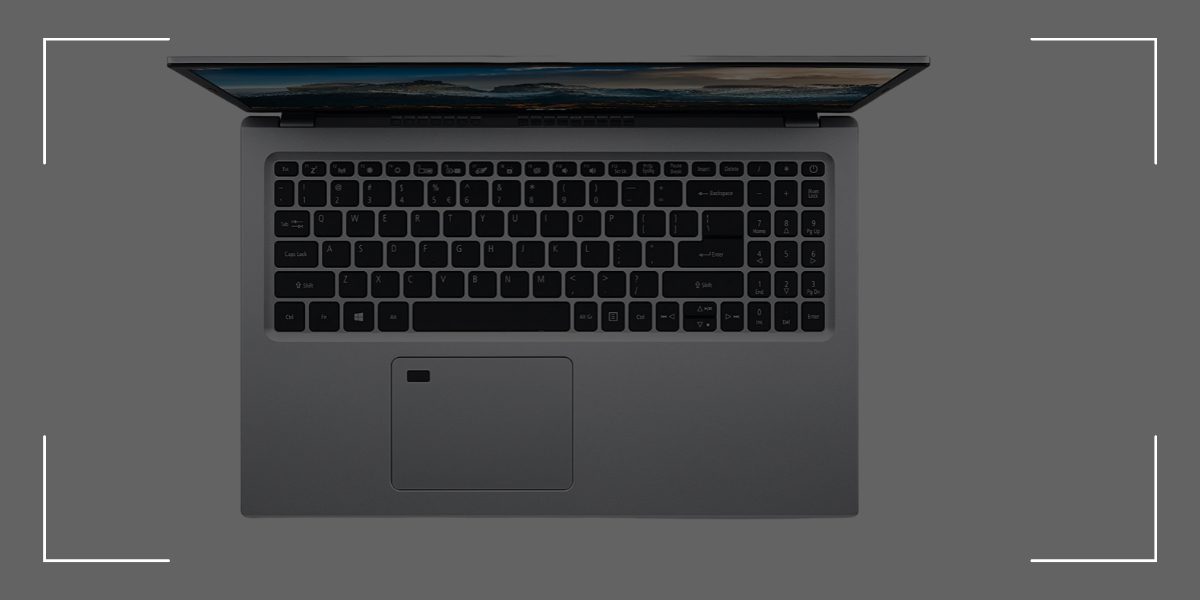 BUYING GUIDE
The Acer Aspire 5 has different but similar series so you have to be sure of the exact one you're looking to buy.
IS ACER ASPIRE 5 A515 WORTH BUYING?
Acer Aspire 5 A515 checks all the important boxes when it comes to buying a laptop that is suitable for both home and office use. It has a great battery life, supports fingerprint reader and a sleek design, so it is safe to say that it is worth buying.
CONCLUSION
Acer aspire 5 A515 is a mid-range laptop that ticks all the important boxes and gets the job done. It performs all the basic functions well and has a good battery life for the price. The fact that Acer Aspire 5 A515 has several models can be confusing when buying, that is why you have to take your time to check out the model that best suit you and your region. Also, the affordability does not cover for all countries and levels of people where the amount would seem too much for a laptop.