Sennheiser MOMENTUM True Wireless 2 are in-ear Bluetooth-connected earbuds with Active Noise Cancellation and transparency mode for safety. It comes with an improved design to fit your ears better and comfortably.
Once your device is paired with these earbuds, you can either use the left or the right earbud for volume control or any other control needed. It produces clear and detailed sounds, and with the use of the Sennheiser Smart Control app, you have access to the built-in graphic equalizer to better personalize your audio quality. The Sennheiser MOMENTUM True Wireless 2 earbuds are intuitive earbuds with touch control and they automatically stop when removed from the ear and placed in the case.
Design
The Sennheiser MOMENTUM True Wireless 2 earbuds have a very portable design similar to its predecessor (the Sennheiser MOMENTUM True Wireless) but smaller. It is made of plastic and has a silver metallic surface that slightly bulges out of your ear with several microphone holes on the earbuds for active noise cancellation as well as voice recording.
These earbuds are lightweight and come with four pairs of silicone ear tips so you get to pick the one that best fits your ears. It has a nice fit in the ear canal even though it doesn't come with stable fins. The Sennheiser MOMENTUM True Wireless 2 has a comfortable design that fits perfectly in your ears without causing fatigue if worn for a short period of time.
It also has a hard plastic fabric-covered charging case covered in a grey material that should protect the earphones from sudden drops and scratches with magnets inside to keep your earbuds in place.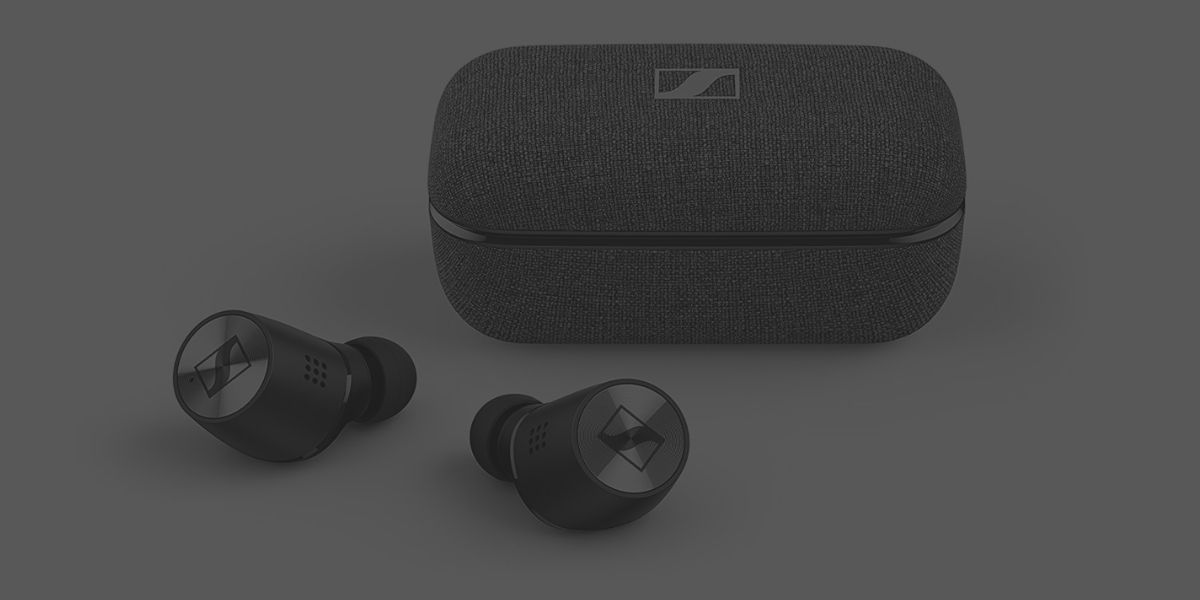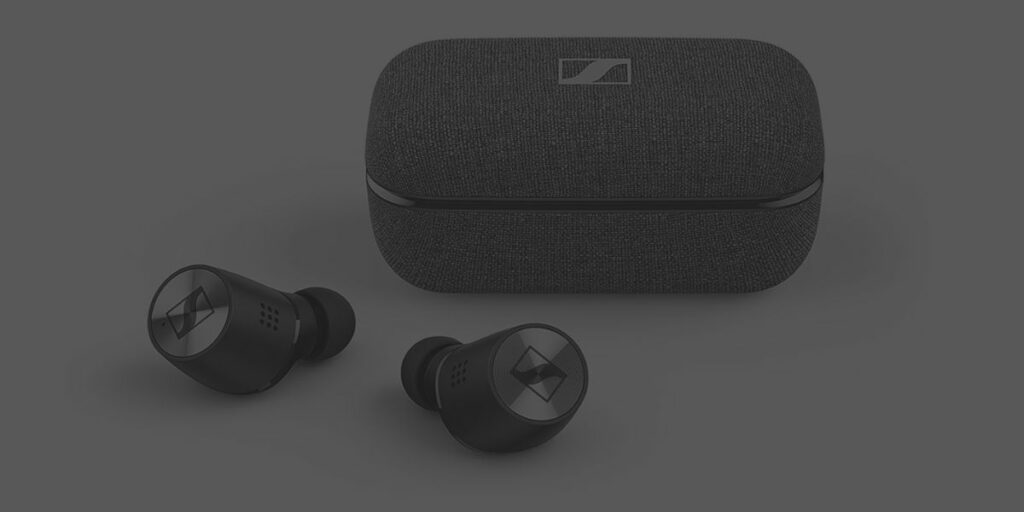 Sound, Performance and Battery life
The Sennheiser MOMENTUM True Wireless 2 earbuds are touch-sensitive earbuds. You can pause or play a music track by tapping the left earbud once, tap twice to skip a track and tap three times to go back to the previous track. You can turn on/off voice assistant with a single tap on the right earbud and three taps turns on/off the ANC feature.
The volume can be increased or decreased by holding down either the left or right earbuds respectively. These Bluetooth earbuds automatically connect to the paired device whenever you remove them from the case and putting them back in the case breaks the connection.
It comes with Active Noise Cancellation which blocks out all the noise around you and allows you to focus on your calls or music to get the most out of your moments. Although, you get passive noise isolation with sounds like the airplane engine rumble especially when you are not wearing the right ear tips. You can as easily switch to and from transparent hearing which lets in ambient sound so you are not oblivious to your environment.
The Sennheiser MOMENTUM True Wireless 2 offers 7hours of battery life on a single charge and a total of 28 hours of battery life together with the charging case.
Features
Sturdy and stable build.
Stylish metallic casing.
Fabric-covered charging/protective case.
customizable control.
Integrated voice assistant.
28 hours of battery life.
Active Noise Cancellation (ANC) with transparent hearing mode.
IPX4 water-resistant rating.
Specifications
Brand: Sennheiser
Compatible device: Smartphones, PC, Tablets
Material: Plastic, Metal, Silicone
Connectivity: Wireless, Bluetooth 5.0
Dimensions: 7.68 x 4.38 x 3.47 cm
Weight: 70g
Colour: Black, White
Price: £189.00
Pros
Good build and audio quality.
Excellent battery life for both the earbud itself and the charging case.
Active Noise Cancellation.
Touch-sensitive controls.
Cons
It gets uncomfortable after a long time especially for people with small ears.
It is expensive.
It does not support wireless charging.
Buying Guide
The Sennheiser Momentum True Wireless 2 is one of the best-sounding truly wireless earbuds available in the market competing with the likes of Sony WF-1000XM3 and Apple AirPods in terms of sound quality and battery life. But as a buyer, you have to know what you really want and expect from your earbuds in terms of performance, check if your choice of earphones fall within your budget before you think about buying.
The only way you would get a good performance from this earbuds is if it has a good fit in your ears. Great fit equals proper isolation of ambient noise which helps you get the best audio quality out of your earphones.
Available series
The Sennheiser MOMENTUM True Wireless headphones have 3 series with each new series housing improved features compared to its predecessor. We have;
Sennheiser MOMENTUM True Wireless
Sennheiser MOMENTUM True Wireless 2
Sennheiser MOMENTUM True Wireless 3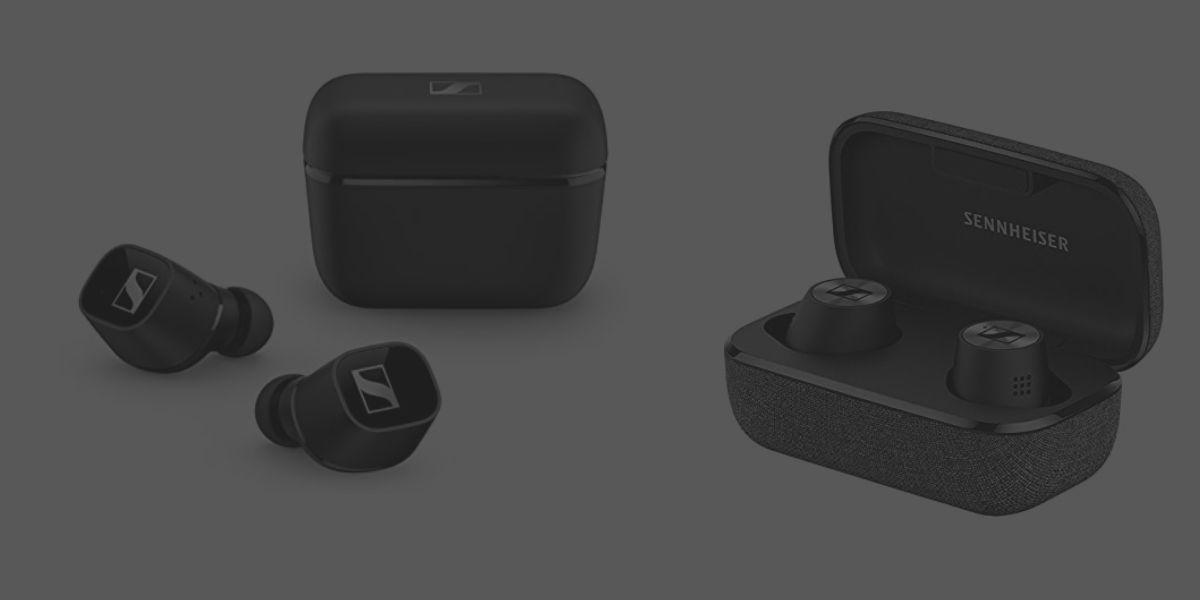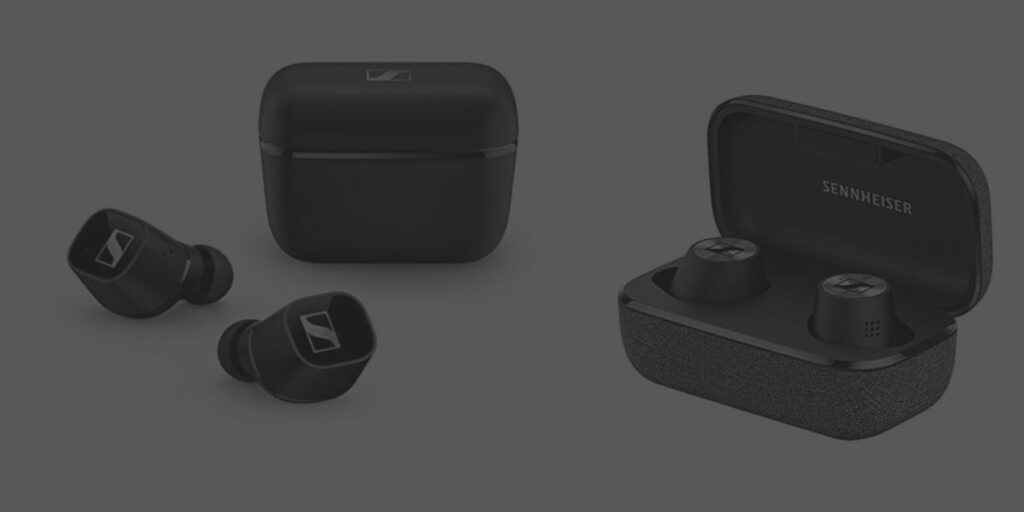 Conclusion
The Sennheiser MOMENTUM True Wireless 2 earbud is one of the best earphones that rivals the Airpods Pro. It has the great audio quality and excellent battery life recommendable to anyone looking for comfortable earphones but can also cause discomfort for people with small ears after long hours of use.
Are you in need of earbuds that fit perfectly into your ear canal with ANC and a great battery? Do you need an earbud with a detailed sound quality? The Sennheiser MOMENTUM True Wireless 2 earbud is an excellent choice.
FAQ – Sennheiser MOMENTUM True Wireless 2 Earbuds
Q: How do these compare to other brands?
Answer: These are very comparable to the Airpods Pro. In fact, some reviewers say that they even beat them! But keep in mind that there are many factors that determine how well any pair of earbuds perform including comfort, durability, and overall value. So make sure to read reviews before buying anything.
Q: Is this compatible with Android devices?
Answer: Yes.
Q: Are these sweatproof?
Answer: Yes, they come with an IPX4 waterproof rating meaning that they will be able to withstand light splashes of rain without leaking.
Q: Will it charge wirelessly?
Answer: Unfortunately no. You must plug it into a power source like a wall socket or car adapter.
Q: How much money am I spending here?
Answer: £189.
Q: Which model should I choose?
Answer: This depends entirely upon what features matter most to you. For example, if you're more concerned about having a better experience than getting the absolute latest technology, go ahead and pick up the first-generation version.
If on the other hand, you want something that's going to last longer and provide superior sound quality, then we'd suggest picking up the second-generation version instead.
Q: What size should my earholes be?
Answer: We've found that most users find that their earholes fall somewhere between small and large sizes so If you feel as though you might be too big, try using smaller tips until you find a combination that works for you. On the flip side, if you think you may be too small, consider trying larger ones
Product Image gallery – Sennheiser MOMENTUM True Wireless 2 Earbuds