Sony is one of the top brands that does not need an introduction when it comes to creating good and reliable wireless headphones. The Sony WF-C500 headphones bring wireless magic to your ears at a reasonable price of $99.99. It also comes with a sleek and more traditional design compared to its predecessor, the WF-XB700 headphones.
The Sony WF-C500 has a balanced sound out of the box and also supports the Sony Headphones Connect app which enables you to customise the headphone equaliser to your preference. It has impressive battery life and easy-to-use controls.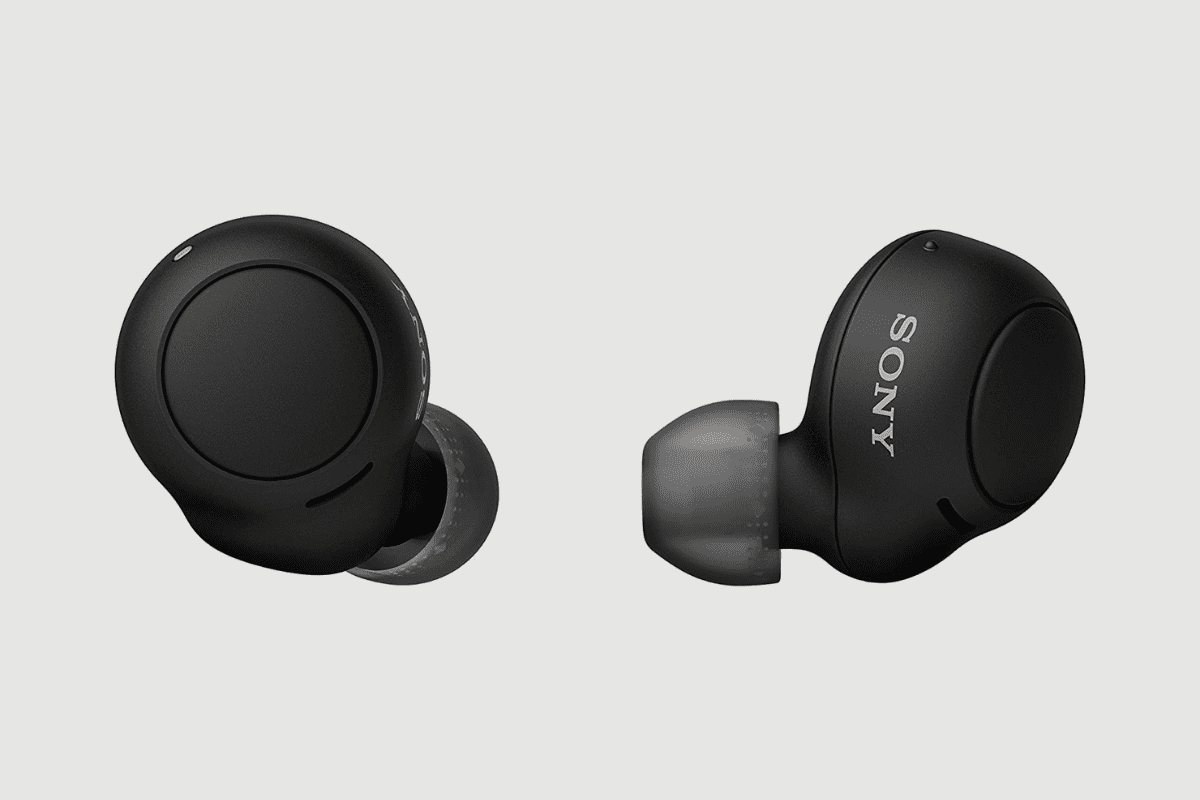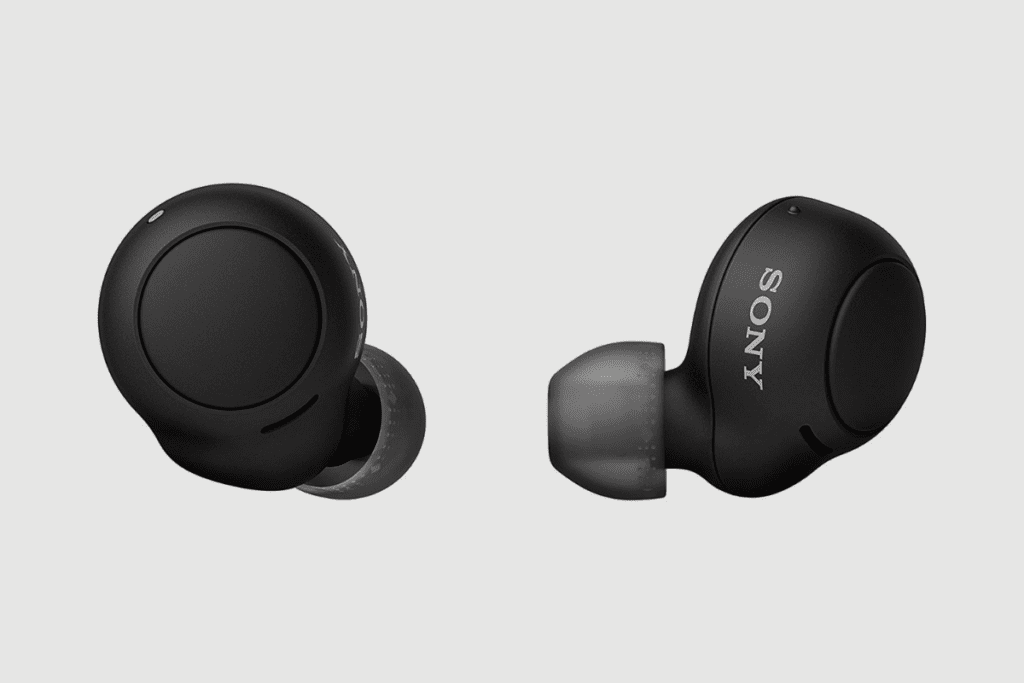 Design
The Sony WF-C500 wireless headphones are compact and lightweight with a simple 'lozenge' shape. They look pretty ordinary unless you pick the ones with orange or green finishing instead of the white or black option. The coloured finishing adds a little bit of attraction to it. Each earbud weighs 5.4g which means there shouldn't be any form of difficulty wearing it or getting it to stay in position. It comes with three different sizes of ear-tips that makes it a lot more comfortable to wear for hours.
These earbuds have large physical push/push control buttons on each of them which can be used for volume up/down, skip forwards/backwards, play/pause, wake up voice assistant and answer/end/reject calls. As for the charging case, it doesn't have a special design just like the earbud itself, but it is well built and sturdy.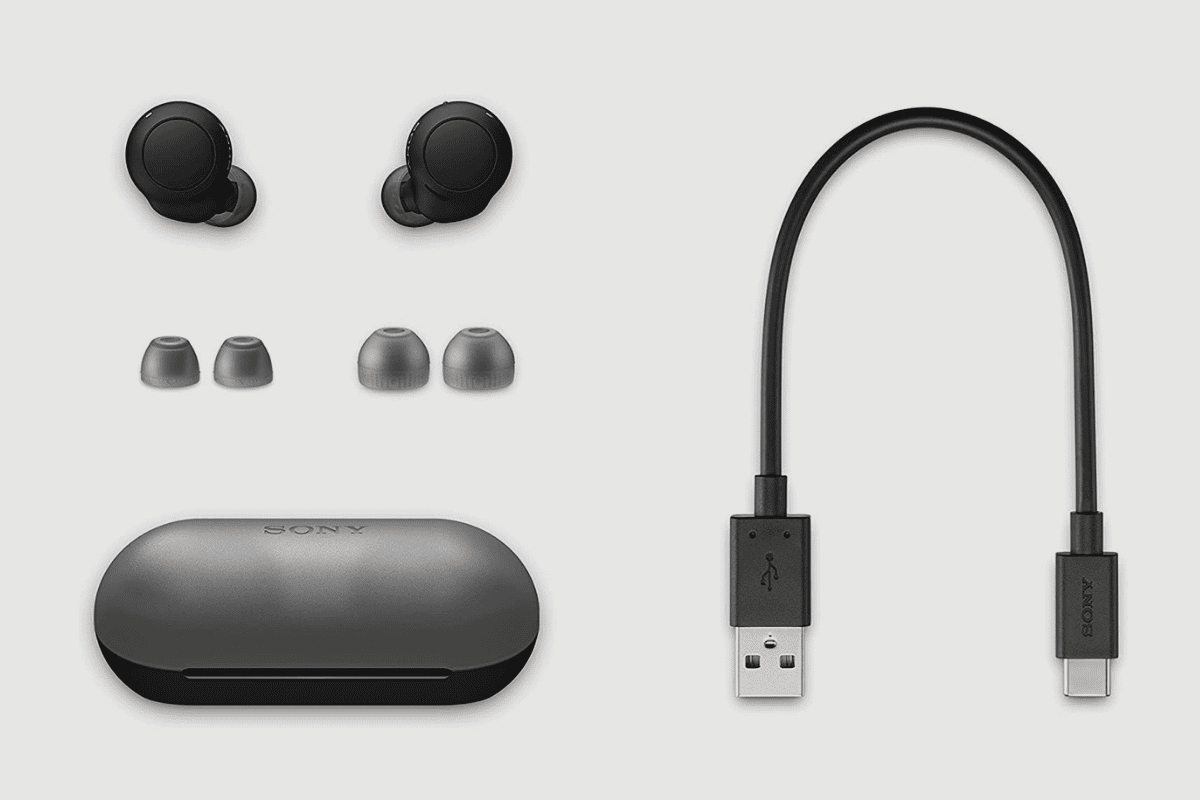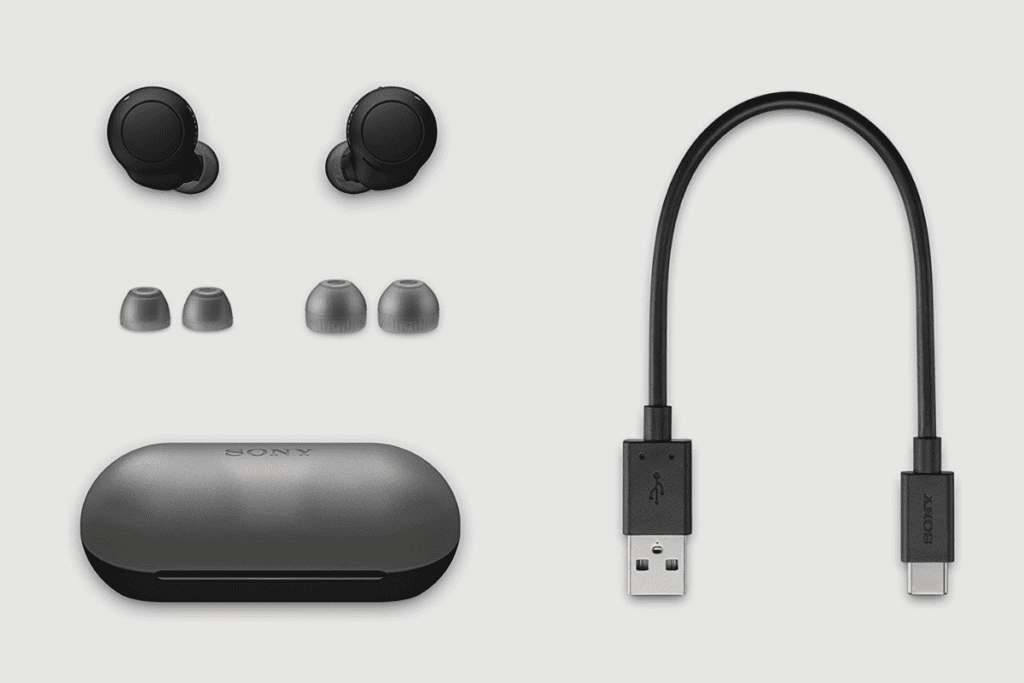 Performance
The Sony WF-C500 is a well-defined headphone with pretty decent tempos and rhythm. It uses Bluetooth 5 to connect wirelessly and delivers 5.8mm, full-range drivers, once your audio information is on board.
It is a remarkable headphone with properly shaped and controlled bass which carries a lot of details regarding the timbre and texture.
Treble sounds are also quite informative and detailed. Some headphones at the initial stage have a good sound quality and remain consistent while for others, it is the other way around. But for the Sony WF-C500, it didn't have any special effect initially but after a while, it is seen to have balanced and even sounds.
You have the opportunity to adjust and reset the sound equaliser in the app although, 'flat' is where you get the best out of your Sony WF-C500. It also ships with IPX4 water resistance against moisture, sweat and water splashes.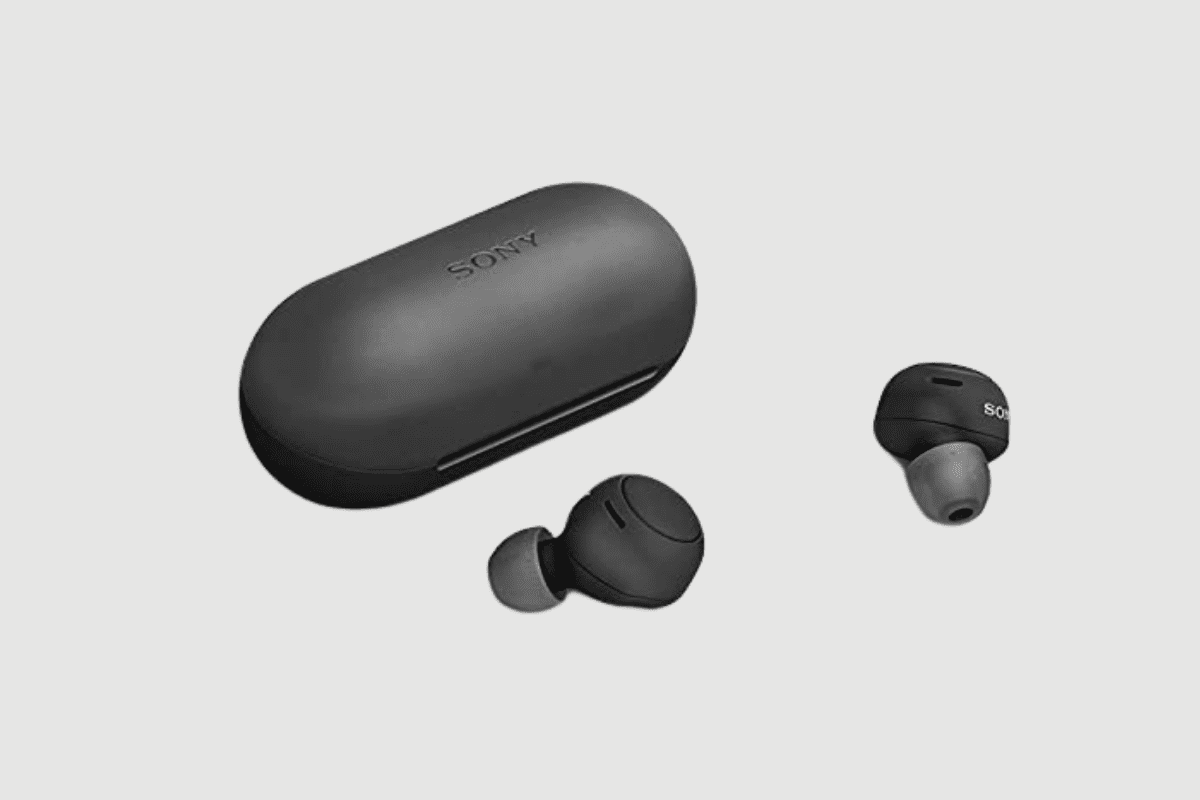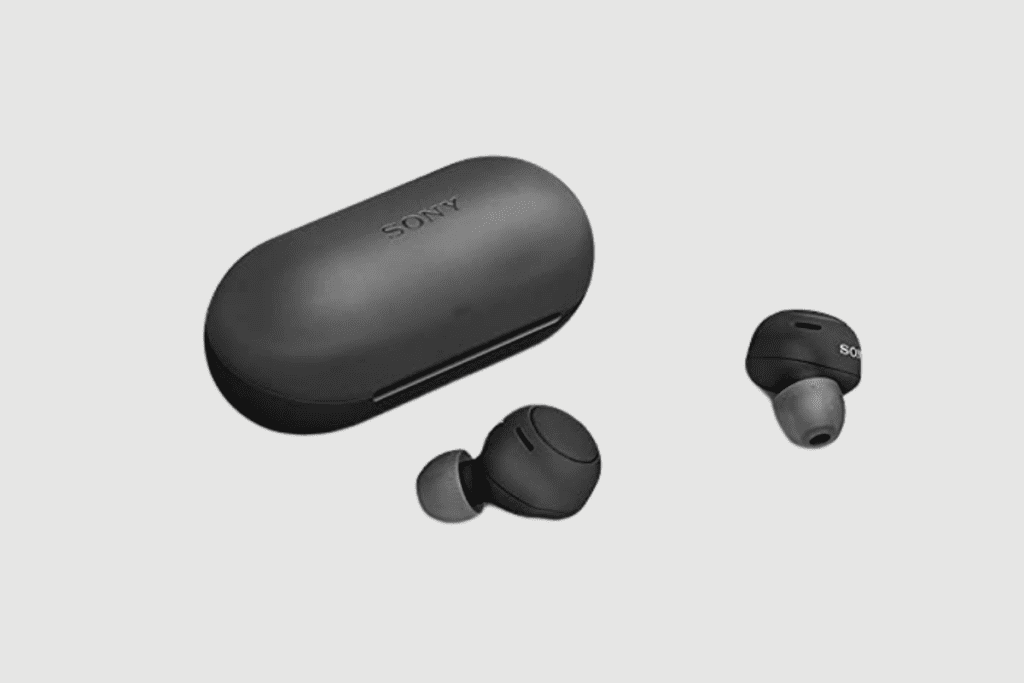 Battery life
Sony said that the WF-C500 will last for up to 10 hours on a single charge with an additional 10 hours from the case. Each earbud has a small orange LED which illuminates when charging in the case just like the case has the same orange LED to indicate when charging and the battery level. 10 minutes of quick charge would give you about an hour of playback.
Whenever the battery goes below 50%, you will hear a warning tone and then another one before it finally goes off. There is also a possibility of both earbuds depleting at different rates which means you will hear the warning multiple times. It comes with a short USB cable for charging but no power adapter is included.
Features
It has a light and comfortable build.
It offers 20 hours of battery life.
It supports the use of both Google Assistant and Siri.
Bluetooth 5 wireless connectivity.
It has a solid audio performance.
Specifications
Brand: Sony
Connectivity: Bluetooth
Dimensions: 80 x 34.9 x 30.9mm
Weight: 5.7g per bud, 34g charging case
Type: In-Canal
Water resistance: IPX4 waterproof rating
ANC: No
Wireless: Yes
Driver: 5.8mm
Battery life: Up to 20hrs with charging case
Colours: Black, White, Green, Orange
Pros
It has a comfortable and stable fit.
Impressive and balanced sound quality.
Good battery life.
IPX4 waterproof rating.
Cons
It isn't suitable for an intensive workouts.
No active noise cancellation.
Buying guide
The Sony WF-C500 earbud is a nice and comfortable piece that had to cut off some features in order to make it available at an affordable price. Some major features which include the likes of transparency mode, noise cancellation, and wireless charging had to be forfeited to make this earbud affordable and available to buyers who do not intend to spend more than $100 on an earbud.
Although these features are made available in other headphone brands apart from Sony at the same price range, this can make the WF-C500 look like too much was omitted by Sony.
It is not advisable to buy the WF-C500 if active noise cancellation is one of the things you require your earbuds to have or you want an earbud you can use for 24hours at a stretch without charging it.
The likes of JBL, Panasonic and Cambridge Audio will give you a better alternative to the WF-C500 at the same price range and some might even have better on-paper specifications than the Sony WF-C500.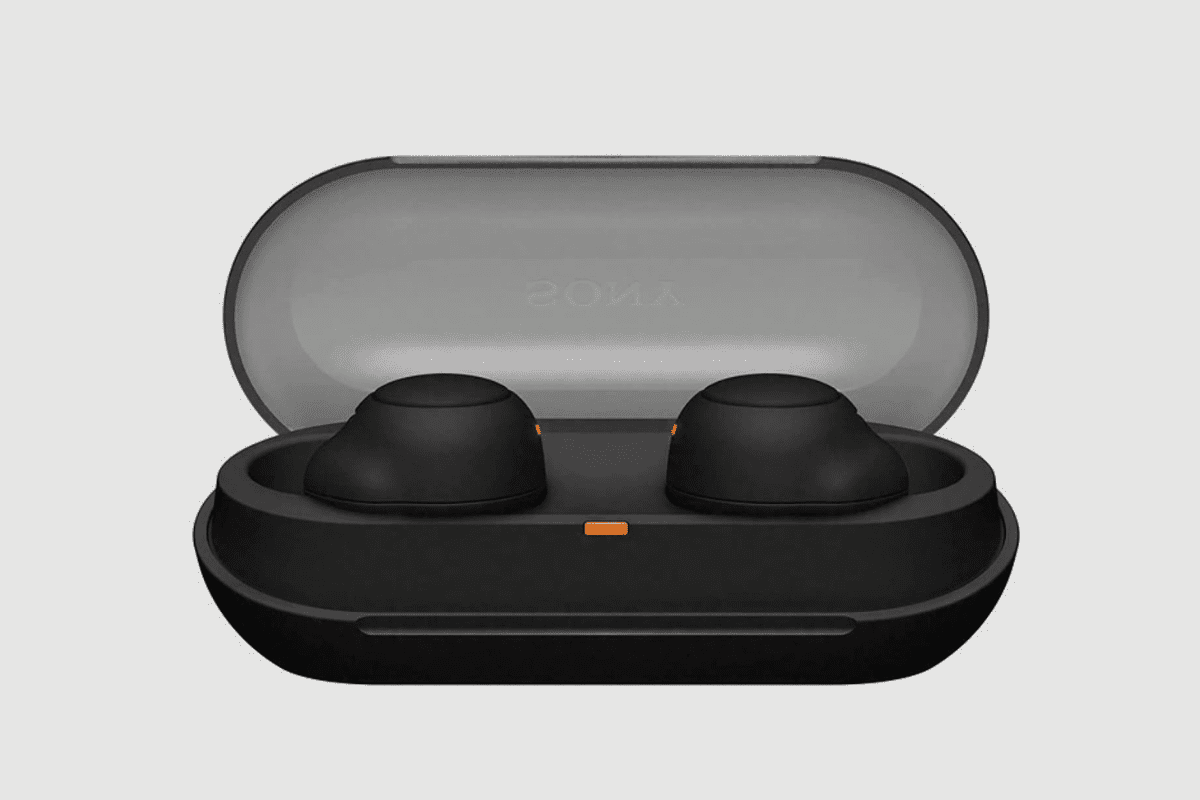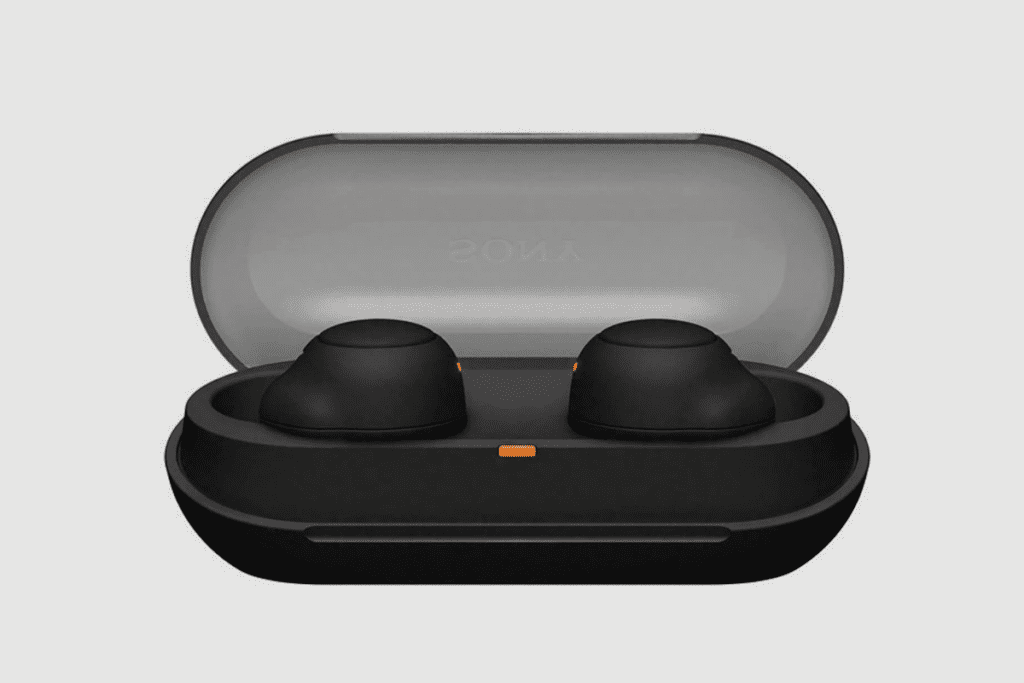 How much is the Sony WF-C500 True Wireless Headphones
The Sony WF-C500 costs less than $100. This price reduction is a result of all the compromises Sony had to make such as; no Active Noise Cancellation, no wireless charging, no special design even for the charging case. But it does check all the major boxes.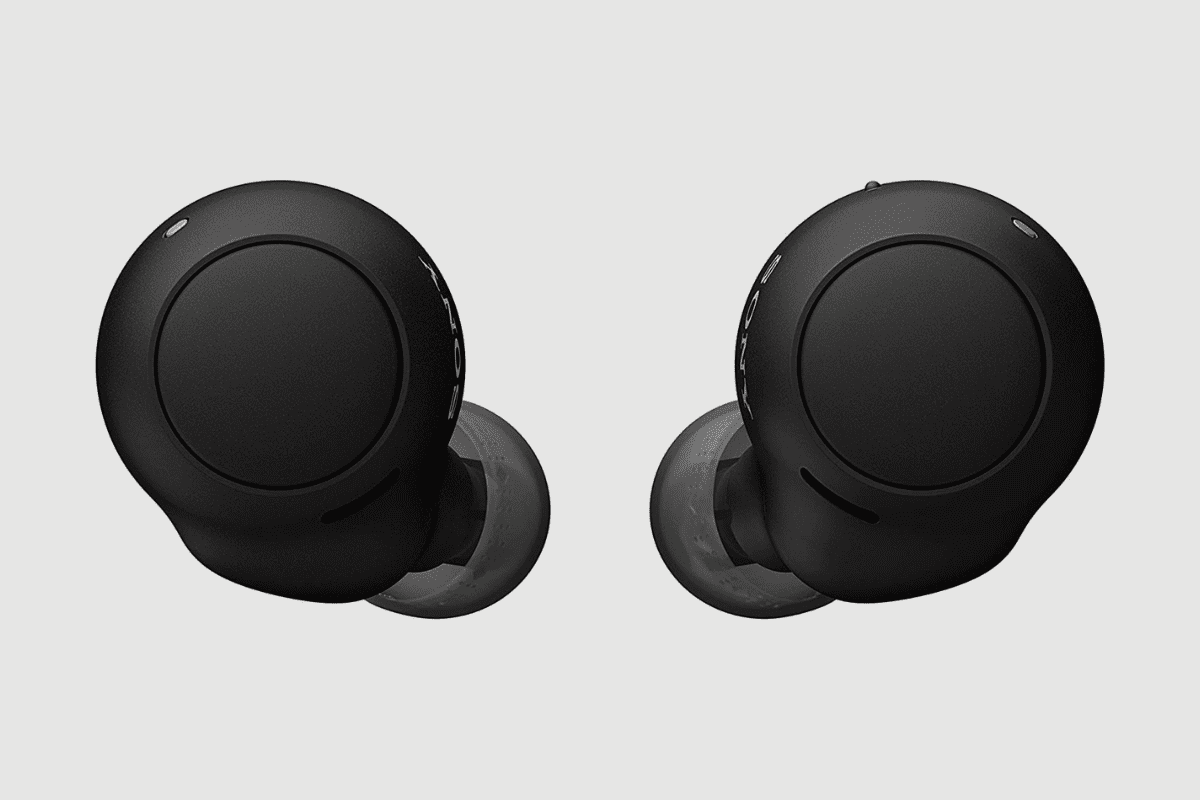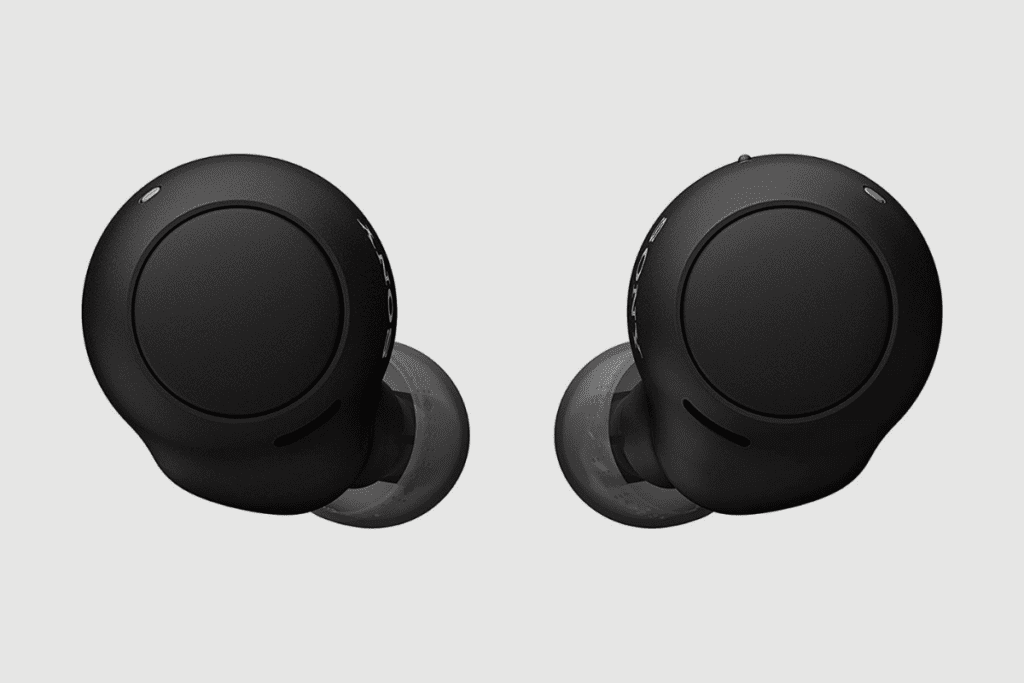 Is the Sony WF-C500 True Wireless Headphones worth buying?
Overall, the Sony WF-C500 True Wireless Headphones is a sensible and affordable device with a high level of detail and well-defined sound. It is comfortable to wear for an extended period and has good battery life.
Conclusion
In conclusion, Sony makes brilliant compromises when it comes to gadgets and I believe this has really paved the way for them to build their brand. The WF-C500 is an affordable in-ear headphone with a control app and a convincing sonic balance.
FAQ
Q: What is the difference between True Connect and truly wireless headphones?
A: True Connect is meant to be connected via a wire whereas true wireless allows you to connect using Bluetooth only. These two differ greatly as the former requires a wired connection whereas the latter doesn't.
Q: Can I use Sony WF C500 with Android?
A: The WF-C500 connects quickly and effortlessly with your Android devices.
Q: How do I turn off WF C500?
A: Simply put the wireless headset back into the charging case.
Q: Why does my charge time vary so much?
A: This is because the charger provides different levels of power depending on the number of charges you have used up.
Q: Is there any warranty offered by Sony?
A: Yes, Sony offers a 1-year manufacturer warranty.
Q: Is Sony WF-C500 waterproof?
A: It has an IPX4 water resistance rating.
product Image Gallery