When I decided to build my smart home ecosystem around Google Assistant, the idea was all about creating a truly hands-free environment at home. I wanted it to feel like I was stepping into the future whenever I got home. All I had to do was speak, and anything I wanted would be turned on.
The task was simple: all I needed to do was fill my home with as many Google Home compatible devices as possible, and that was what I did. 
What Devices can Google Home control?
A Smart Hub
The first thing you will need when you're putting together a smart home is a Smart Hub. Such as a smart speaker with a microphone or a smart display to get the most out of your google home setup. It helps provide the voice activation you need for most devices that can't connect directly to your Google Home device, and it has a quality display that you can interact with.
The Google Nest hub (2nd generation); This is a very good smart hub, it's got a nice edgeless display and you can use it to play music from your speakers, check out your security cameras, you can use it to video chat using the Duo app, stream Netflix and control all other smart home devices.
It also can track your sleep patterns and figure out how well you're sleeping at night. It can do this because of the built-in Soli radar sensing chip. Also that Soli sonar technology allows you to use air gestures that can allow you to pick calls from anywhere in the house, pause videos, and snooze alarms. It costs about $99 on Amazon and the Google store, so it's priced well enough to make it a good choice to buy.
Security
Let's start with some security cameras;
The Google Nest Cam Indoor (weird)
This is the entry-level device, and as the name implies, this one requires a direct-wired connection to power it. While priced at $99, it's not the most expensive lot on the market and it is widely available on the Google store and Amazon. It comes in four colours: white, pink, beige and green. Sand with maple wood base is only available on the google store.
Arlo Ultra 2 Spotlight
This is Arlo's most advanced security camera. It shoots high-powered 4k videos with full HDR and night vision, and it also has the widest field of view. However, it does require a smart hub to operate efficiently. It has a two-way communications hub, and it comes with an integrated app to allow for remote viewing. Now, while it is priced at $288 on Amazon, it is still good value for money.
Now for Some Smart Locks
The Google Yale Smart Lock
This one can be controlled by your phone, from the Google Home app or the Nest Wi-Fi connector system, or in some cases, it may come with both. The app may control a variety of features like a passcode history log. This allows you to know exactly who made use of which entry code and when it was used.
The app may also allow for a temporary passcode which may be used to enter and exit the house and expire after a given period, say 12 hours. It comes with a built-in camera and speaker to allow the owner to see and communicate with whoever is at the door. Also, it allows you to know who made use of a code at any given period and all video recordings are stored on the company's cloud servers.
August Wi-Fi Smart Lock (4th generation)
This is the latest member of the August line of smart locks, and it comes with a built-in Wi-Fi connector which means users will not have to connect to a smart hub to control the locks from their smartphones and other smart home devices. This lock is compatible with Alexa, Siri, and Google Home. This allows the locks to be controlled by voice command. It also has a mobile app available on android and iOS. This Smart Lock costs $200 on Amazon.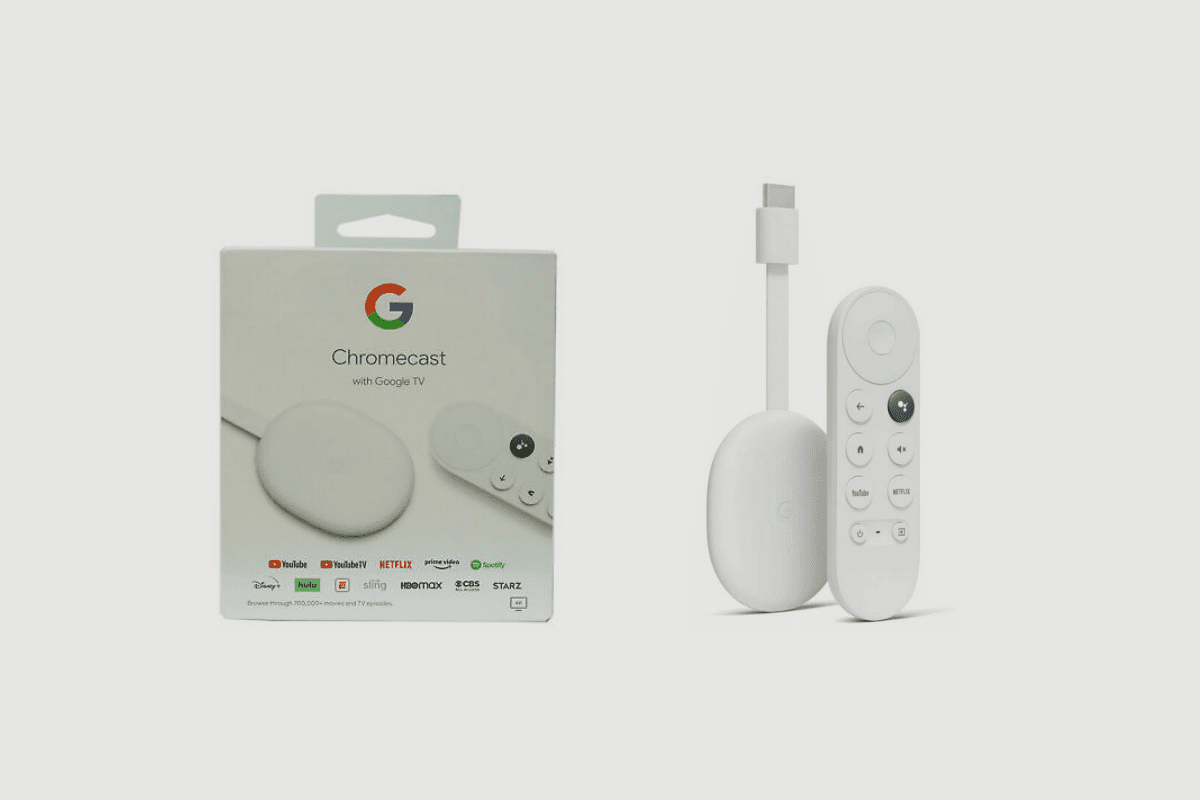 Entertainment
The Google Chromecast and Google Tv
This is a $50 streaming stick that pairs with your tv and give you full voice control over it; now, you don't have to stand up or use the remote to change the channel. All you have to do is say "Hey Google" and give the command.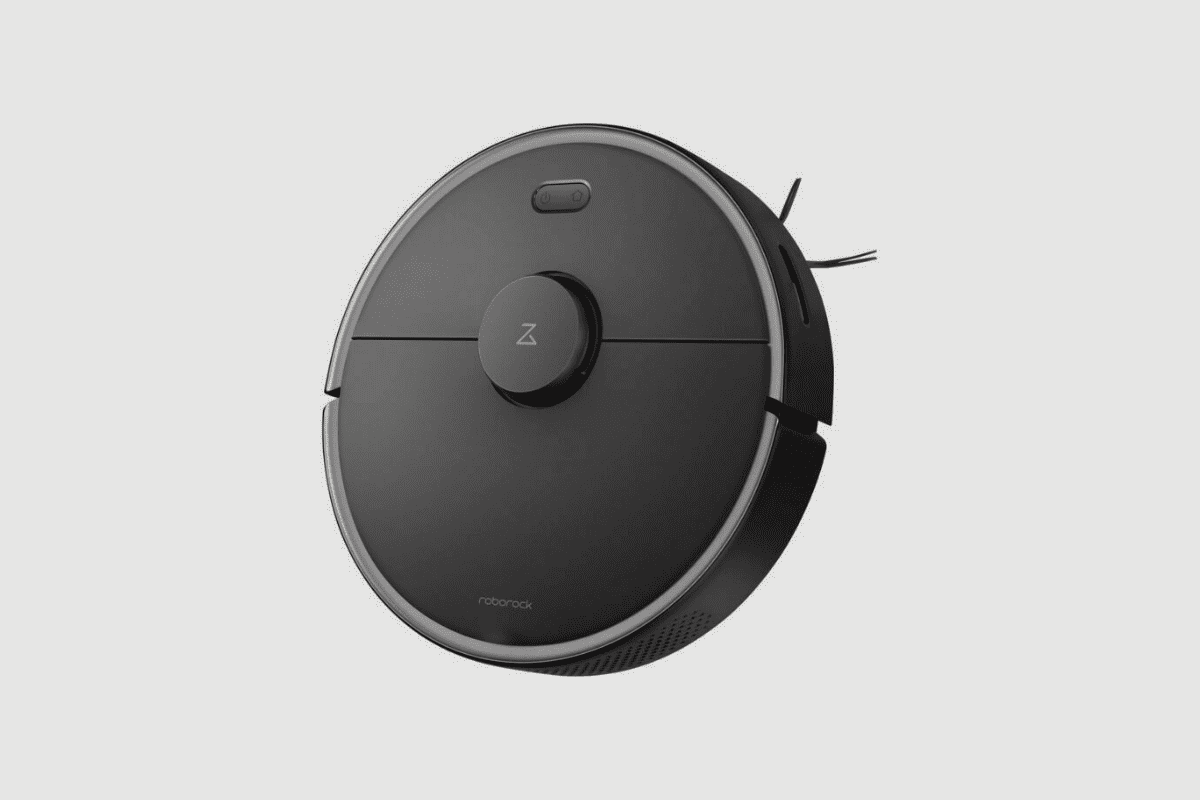 Cleaning
The Roborock S4 Max
This is a Robot Vacuum cleaner. It was at a virtual tie with Roomba S9+, which costs twice as much as the S4 max. It can quickly map any house, and you can even direct it from your phone using the Google Home app, and you can even set specific times for it to clean. You can get it on Amazon for $379.99 and $319.99 at Home Depot and $259.99 on NEWEGG.
Other Peripheral Items
The Philips Hue White Starter Kit;
This A19 light bulb with up to 800 Lumens. It comes with 2 bulbs and a smart hub to connect to your phone and other smart devices, and you can change the bulb's brightness and add up to 50 bulbs to a single connection hub, although you can't change the bulb's colours. You can get it for $54 at Walmart.
The Original Philips Hue Connected Bulb; This version can change its colours.
The Lifx Mini Smart Bulb; This one costs $53 at Walmart, and it doesn't require a Smart Hub
Is Google Home a Smart Hub?
Google Home is a smart speaker that interacts with different smart devices and other smart hubs to create an all interactive smart home. It is a physical device and requires some form of power to run it.
Does Google Home Have a Camera?
Google Home is a smart device that allows you to connect and control a variety of smart devices and doesn't have a built-in camera. However, Google purchased a smart home devices manufacturer called Nest, so they do have devices like the Google Nest Cam.
Conclusion
Google home can interact with a variety of devices, and it is becoming a major player in the smart home development space. With all these devices connected to your google home device, you will have full control over your home and are designed to let you speak to control your home.
FAQ
Can Google Home Control Other Devices?
Yes, Google Home can control other devices. For example, you can use Google Home to control your smart lights, thermostat, and other smart home devices. To do this, you'll need to connect your Google Home to your smart home devices. You can do this using the Google Home app or the Google Assistant app. Once you've connected your devices, you can use voice commands to control them. For example, you can say "Hey Google, turn on the lights" or "Hey Google, set the temperature to 72 degrees."
Is Google Home Worth It?
The value of Google Home will vary depending on each individual's needs and preferences. However, some key benefits of Google Home that may make it worth considering include its hands-free voice control capabilities, its ability to connect with other smart devices in the home, and its access to a wide range of Google services. Overall, Google Home provides a convenient and user-friendly way to control many aspects of the home, which could be worth the investment for some people.
Is Google Home Mini Worth Buying?
Google home mini is a voice-controlled assistant that does a lot of things that other voice assistants do but at a fraction of the price. It's small, it's cute, and it's very affordable. So, is it worth buying?
The answer to that question depends on what you're looking for in a voice assistant. If you're looking for something that can do a lot of things, but you don't want to spend a lot of money, then the answer is yes. Google home mini is a great choice.
However, if you're looking for a voice assistant that can do everything, then you might want to consider another option. Google home mini is good, but it doesn't have all the features that some of the other voice assistants have.
Product Image Gallery