There are many factors that can be used to determine if a phone is a good phone; some of these factors include the phone build, camera/display quality, storage capacity, battery life, internet connectivity, and waterproof level, amongst others. 
Oneplus Nord N10 5G is an Android smartphone that is remarkable for its 5G connectivity which ensures high internet speed and super-fast download of videos, movies and images. This smartphone comes with unique specifications that make it stand out in the market today.
Is The Oneplus Nord N10 5g A Good Phone?
Released in 2020, the Oneplus Nord N10 5G, which costs $300, is a budget-friendly smartphone that comes with great features and specifications that make it outstanding.
As well as being affordable, this phone is built with a plastic frame and back, which makes it durable. But that's not even all – the screen of this comes with Corning Gorilla Glass 3, which protects the screen from damage and scratches.
Overall, this phone's 5G connectivity which is its major feature, guarantees users of a high internet speed. The 90Hz refresh rate is an extra feature that users will find enjoyable.
What Color Is The Oneplus Nord N10 5g?
The Oneplus Nord N10 5G smartphone is available in just midnight ice colour.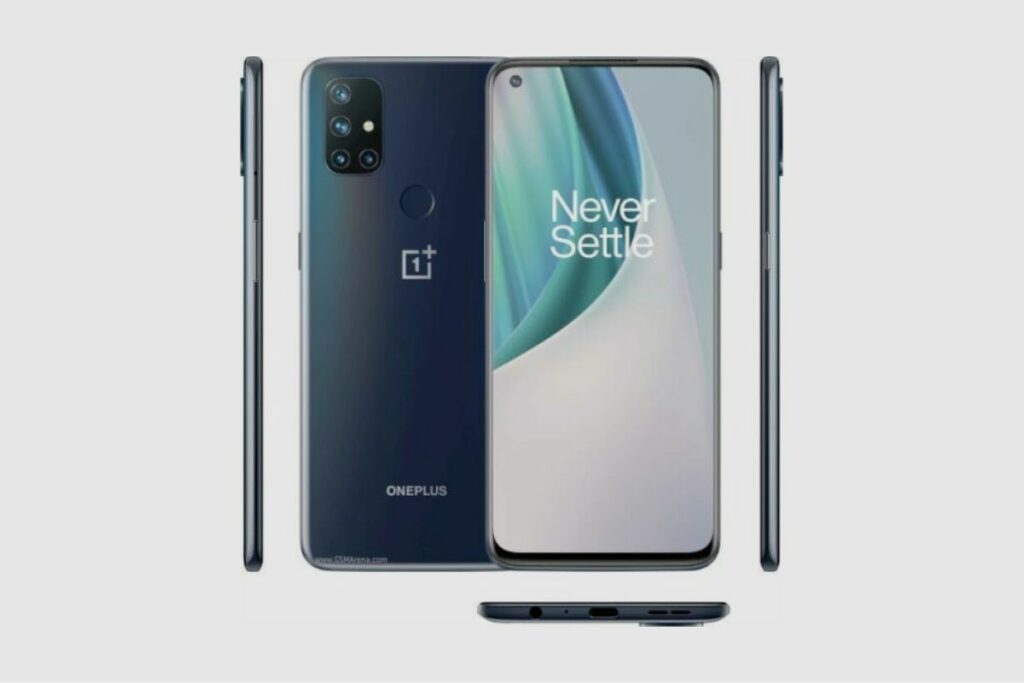 Oneplus Nord N10 5g Details
Having prior knowledge about the details of a phone will help to guide your decision on the phone. The basic details of the Oneplus Nord N10 5G include:
5G connectivity which guarantees high internet speed and allows the quick download of movies and videos
This phone comes in midnight ice colour
Fast refresh rate: 90Hz refresh rate, which enhances the viewing experience
16M display colours
It has a plastic back and frame
The screen is protected by Corning Gorilla Glass 3, which makes it scratch and damage-resistant.
The display resolution is 1080 x 2040 pixels
The battery is a non-removable Li-Po
Battery capacity is 4300mAh
Storage capacity is 6GB + 128GB RAM
There is no slot for a memory card
Dual SIM
This phone does not support wireless charging; however, to charge wirelessly, you can use a wireless charging adapter.
Fast charging: With a OnePlus Warp Charge 30T fast charge protocol, you can charge a dead Oneplus Nord N10 5G smartphone to up 65% in just 30 minutes, to 65%, which can last as long as 24 hours.
Makes use of USB-Type-C charging
This phone weighs 190grams (6.70oz)
Quad-camera that consists of 64 MP (wide) + 8 MP (ultrawide) + 5MP (depth) + 2 MP (macro) cameras at the back
The camera quality is not.
Connectivity option is Wi-Fi 802.11 a/b/g/n/ac, dual-band, Wi-Fi Direct and hotspot
Supports dual-band A-GPS, GLONASS, GALILEO and BDS
Supports Near Field Communication (NFC) which allows for contactless easy, and fast transfer between your smartphone and other devices simply by bringing them closer.
Is Oneplus Nord N10 5G worth buying?
The decision as to whether a phone is worth buying is relative because it ultimately depends on the user's preferences. However, having seen the above details of the Oneplus Nord N10 5G smartphone, this phone is considered to be a great buy since it is affordable and durable.
Conclusion
The 5G connectivity, sturdy build, fast refresh rate, fast charge and overall performance of the Oneplus Nord N10 smartphone, combined with its affordability and durability, make it a great phone.