As technology becomes more and more integrated into our everyday lives, it was only a matter of time before we started using it to automate different aspects of our lives. From entertainment and communication to lifestyle choices, technology has made our lives easier in many ways.
So, it was inevitable that we would allow a tech to handle our security as well and that's where a smart lock comes in. It's a computer-automated motor-powered deadbolt security lock that prevents your doors from being broken into by conventional means like lock picks and key bumps.
A smart lock is a convenient way to start automating your security. There are several different designs, but they all have the same production principles.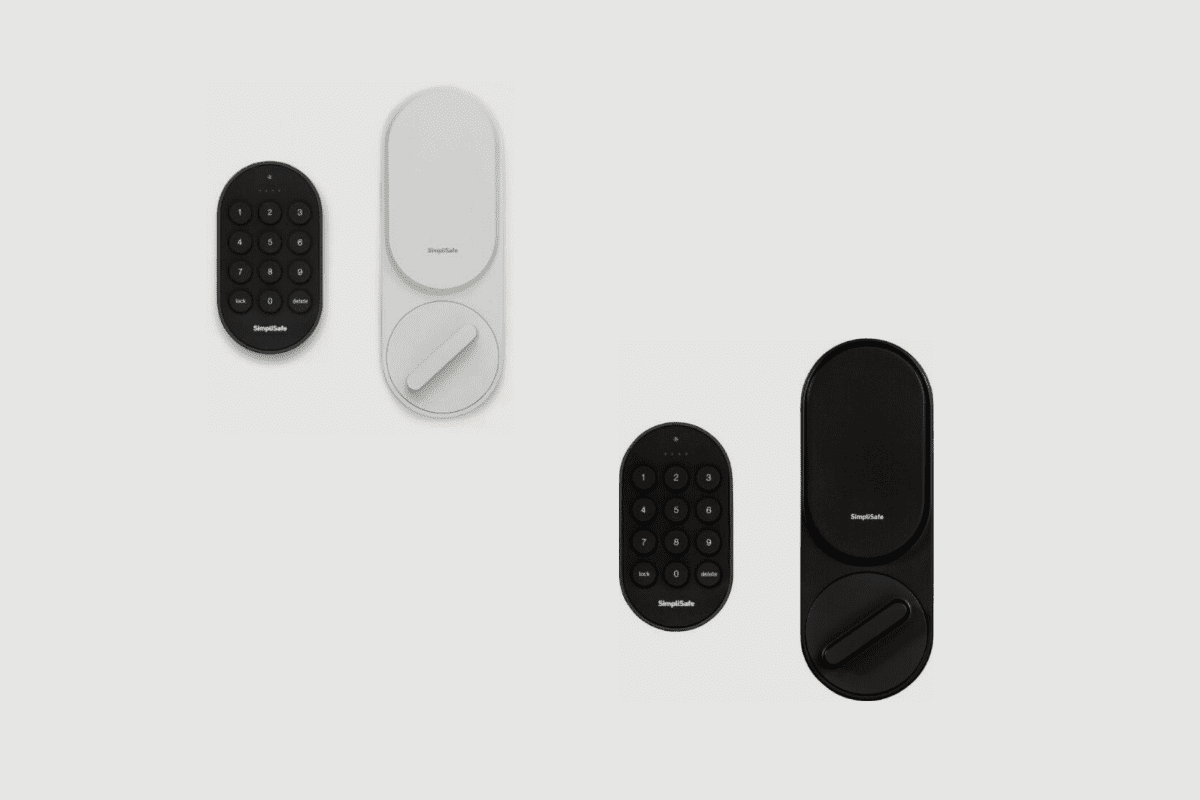 Smart Locks Standards
A deadbolt lock and handle
A motor
A user interface for a keypad, fingerprint or card scanner
A mode of connectivity
Some may have a cylinder and a bypass key
They come in many different shapes and configurations but all of them must have those pieces to be considered a smart lock.
Features
A smart lock can be controlled by your phone, usually from the manufacturer's own app or a Wi-Fi connector system, or in some cases, it may come with both.
The app may control a variety of features like a passcode history log. This allows you to know exactly who made use of which entry code and when it was used.
The app may also allow for a temporary passcode which may be used to enter and exit the house and expire after a given period of time say 12 hours.
Most smart locks come with a built-in camera and speaker to allow the owner to see and communicate with whoever is at the door. Also, it allows you to know who made use of a code at any given period of time and all video recordings are stored on the company's cloud servers.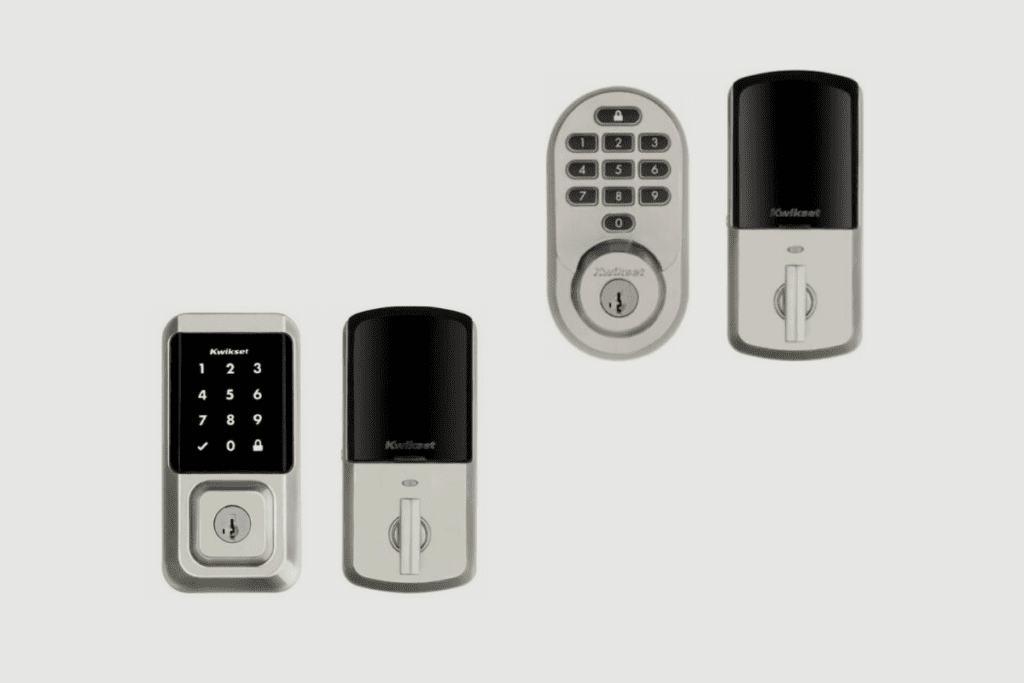 Pros
All features on the computer are convenient and easy to use
There is no need for key copies to be made
A smart lock provides greater security over a normal lock
It is compatible with most simple cylinder deadbolts.
Cons
It may be vulnerable to wireless hacking.
It does not fit all locksets.
Is a Smart Lock Easy to Install?
A smart lock has a very simple installation process which doesn't take more than ten minutes to install. Once the old door handle has been removed the frame of the front piece of the lock is placed on the door and the motor is aligned with the bolts.
Then all you have to do is push through the communication cable and connect the second piece on the inside of the house. Then screw both pieces together and you have a smart lock.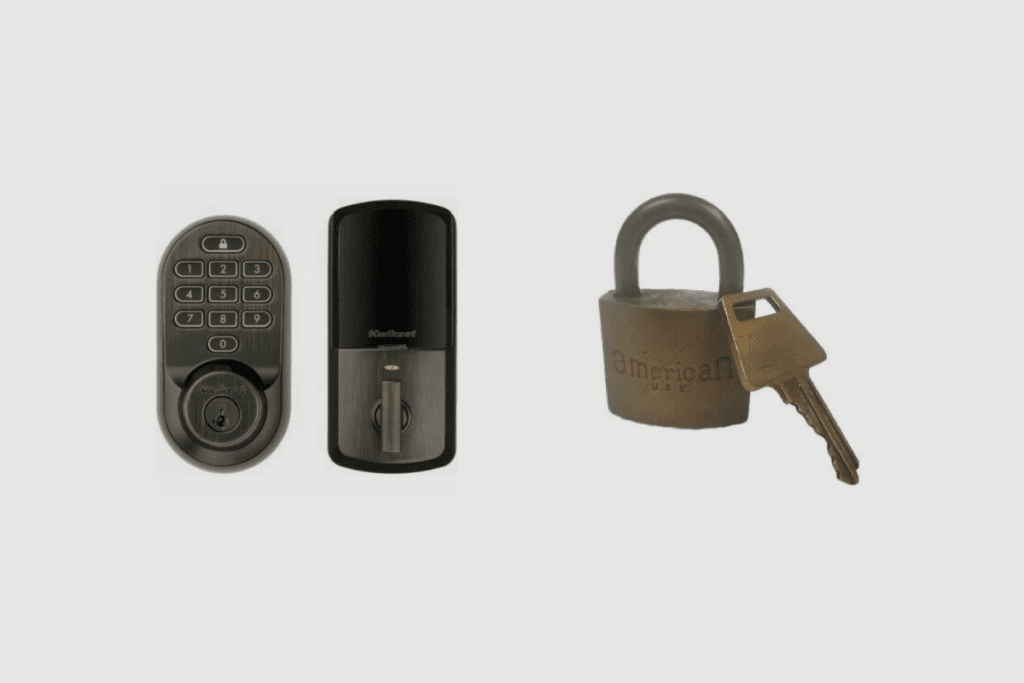 Is a Smart Lock Better Than a Normal Lock?
It prevents your doors from being broken into by conventional means like lock picks and key bumps. A normal lock is very susceptible to conventional means of forced entry.
Can a Smart Lock Be Hacked?
The likelihood of a smart lock being hacked is very low because smart locks are typically protected by multiple layers of security software. However, the possibility still exists, and every company strives to improve their security software to keep all customers safe.
Does a Smart Lock Require Batteries?
All smart locks require some form of power generation and most of them make use of either a built-in or some changeable AA batteries.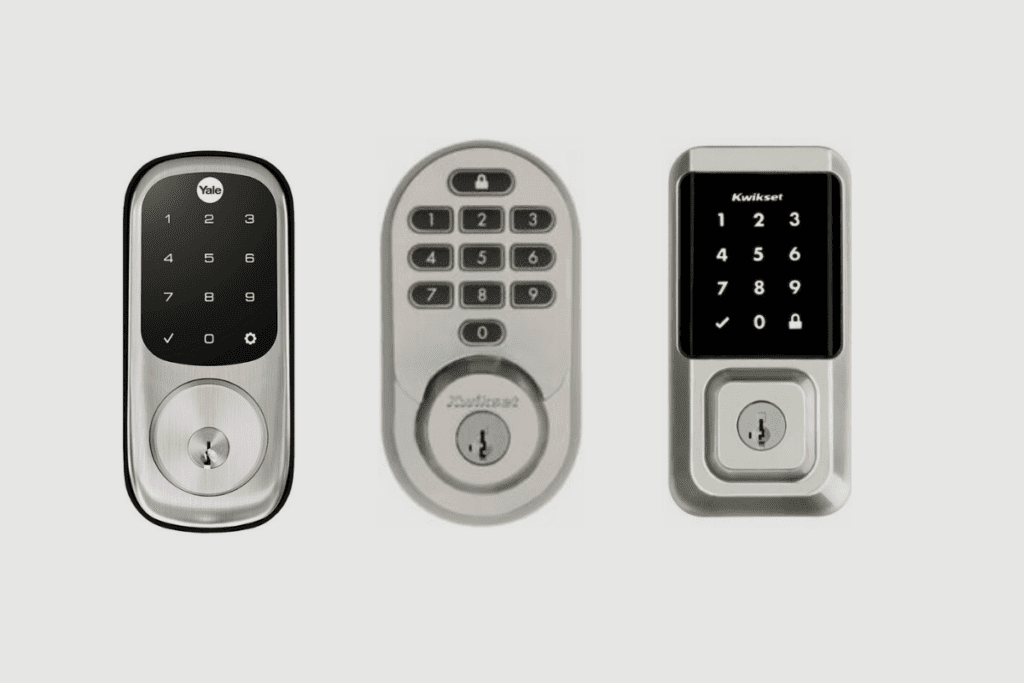 How much does a smart lock cost?
There are a variety of smart locks available on the market, you can get a smart lock from Amazon, Target, or you can get it from the manufacturers website and order it there. They range from about $160-$350.
The Nest Yale smart lock costs about $279 and that comes along with Google Nest Wi-Fi connector and it costs $249 without the Nest connector. Also, the "Kwikset" Smart Code 888 Deadbolt costs about $179  
Conclusion
A smart lock is a very useful piece of technology that has helped to automate our security. However, a smart lock is not a silver bullet; this is because a smart lock is only as good as the door it's on.
If you have a glass door the glass can be broken and the smart lock can be bypassed. That aside, a smart lock still provides a level of security that can't be found with a simple conventional lock.