A great way to improve your home security is by integrating your smart locks with the SimpliSafe home security system. The SimpliSafe security system monitors and notifies you whenever there's an attempted security breach or an actual breach. All SimpliSafe users receive real-time alerts about their doors.
Whether the door has been locked or unlocked, all users will have access to this information directly from their SimpliSafe mobile app.
However, what may become apparent when you attempt to integrate your smart locks with simplisafe's security system may be the fact that your smart locks are not compatible with the Simplisafe security system. So, in this article, we will be looking at smart locks that are compatible with SimpliSafe.
What Smart Locks Work with Simplisafe?
Simplisafe Smart locks;
Firstly, let's address the elephant in the room, and that's the fact that SimpliSafe has its own integrated smart locks that have features such as compatibility with Alexa and google home, which provides voice-activated control over the locks on your door. Users can also get real-time monitoring and security alerts.
They also will have access to the auto-lock feature, which ensures your doors are always locked even when you happen to forget to lock your doors on your way out. This works because a timer is set to automatically lock the doors after a specific period of time, and you can also set it up by yourself.
August Wi-Fi Smart Lock (4th generation);
This is the latest member of the August line of smart locks, and it comes with a built-in Wi-Fi connector which means users will not have to connect to the smart hub to control the locks from their smartphones and other smart home devices.
This lock is compatible with Alexa, Siri, and Google Home. This allows the locks to be controlled by voice command. It also has a mobile app available on android and iOS. This Smart Lock costs $200 on Amazon.
August Smart Lock Pro (3rd generation);
This Smart lock requires a Wi-Fi hub to integrate with SimpliSafe and other Wi-Fi-based smart devices. However, there are other third-party Wi-Fi hubs like August's Wi-Fi bridge and Samsung's SmartThings.
It also has the auto-lock feature like the previous generation, and it also connects with Alexa and Google Home for voice control. This lock costs about $179 on Amazon.
August Smart Lock with Connection Bridge;
This lock does not come with a built-in Wi-Fi bridge, but it does come packaged with an external one for purchase. Thus allowing it to connect with the SimpliSafe security system, your phone and any other smart home devices. This lock is sold for about $149 on Amazon.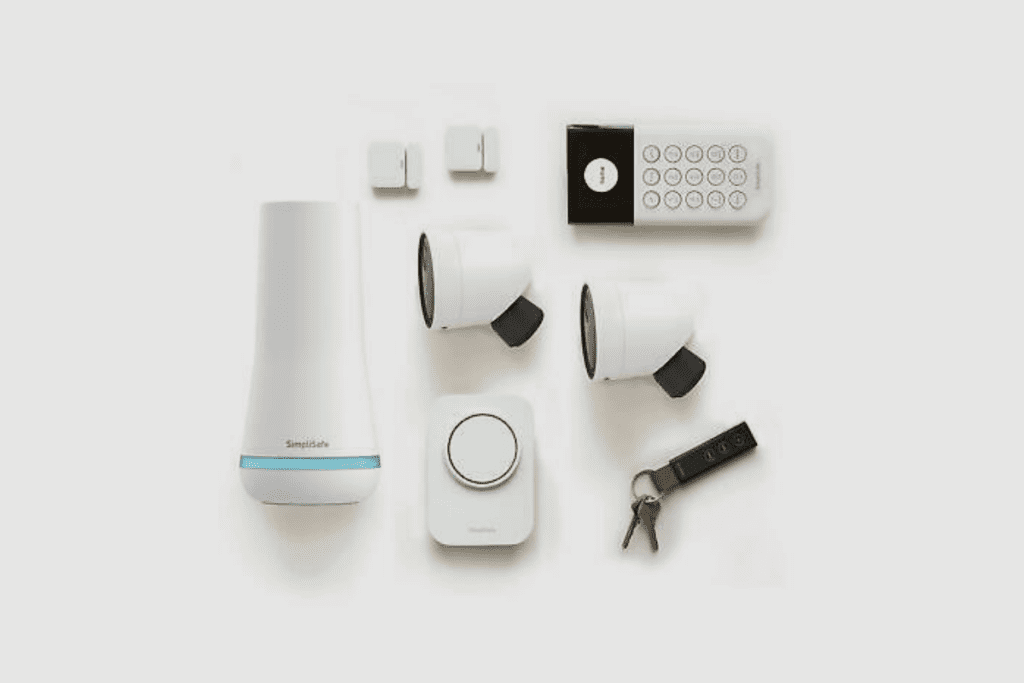 What is Simplisafe, and How Does it Work with Door Locks?
Simplisafe is a smart security company that provides DIY smart security system protection for homes, offices, and even schools. However, their niche is home security software and hardware. Simplisafe provides a variety of home protection devices ranging from smart locks, motion sensors, security cameras, and glass break sensors.
All of these can be bought individually or at once with the Simplisafe full home protection package. They also provide a 24hr round the clock monitoring service which can contact the police for you if your house has been broken into and you are not at home.
Is a Smart Lock Better Than a Normal Lock?
It prevents your doors from being broken into by conventional means like lock picks and key bumps. A normal lock is very susceptible to conventional means of forced entry.
Can a Smart Lock Be Hacked?
The possibility of a smart lock being hacked is very little as most, smart locks are protected by multiple layers of protective software. However, the possibility still remains, and every company strives to improve their security software to keep all the customers safe.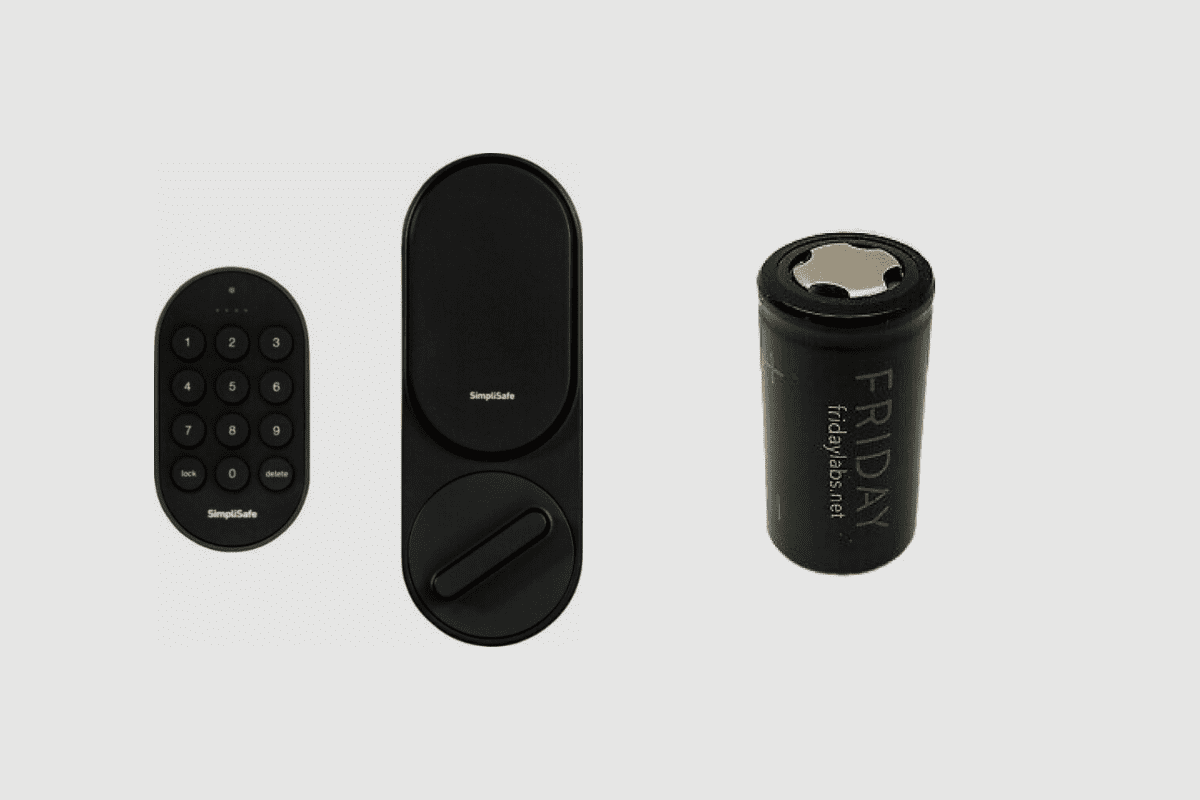 Does a Smart Lock Require Batteries;
All smart locks require some form of power generation, and most of them make use of either a built-in or some changeable AA batteries.
What is the Difference Between Simplisafe and Vivint Security System?
They are both home protection systems, and they all provide different levels of home security, but Simplisafe is a DIY setup while Vivint requires a professional setup. Also, Simplisafe has a paid profession monitoring system while Vivint doesn't. Finally, while they both have open integration systems to connect with other smart home technologies, they are still limited in the variety available to their users.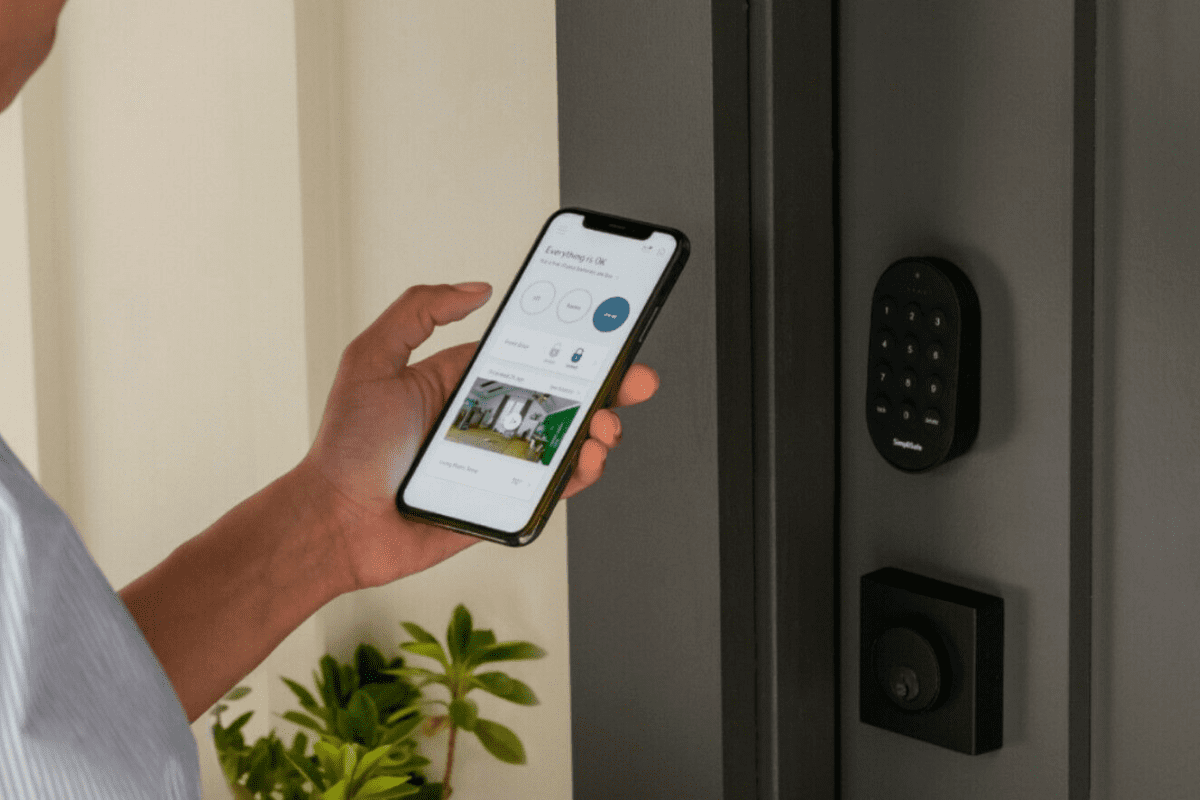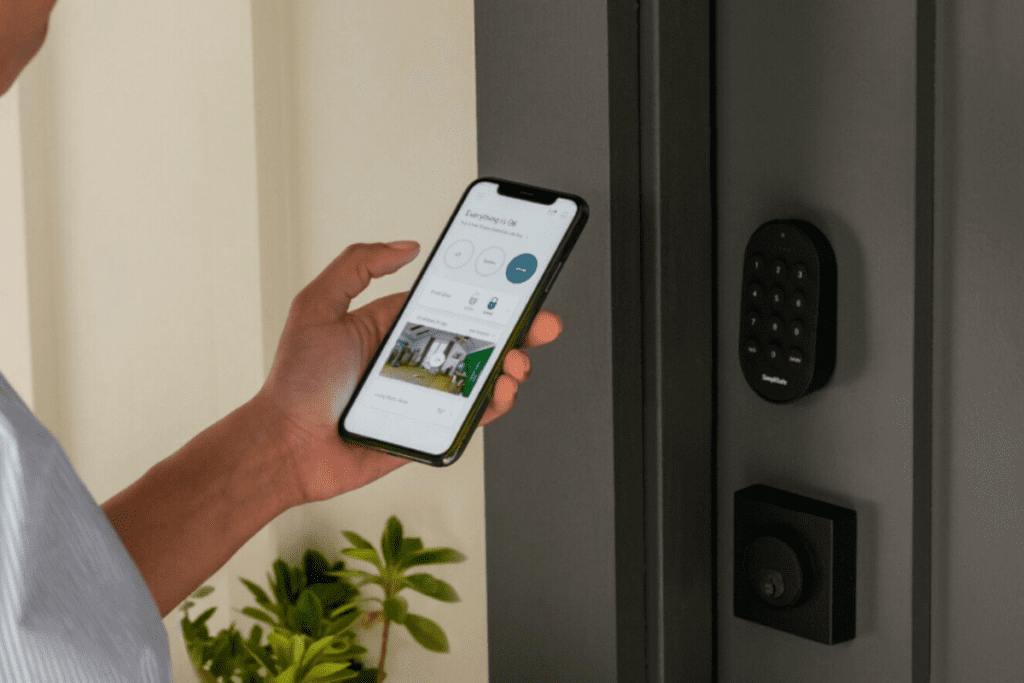 How to Integrate your Smart Lock with Simplisafe;
Step 1: Make sure you connect your August lock to the SimpliSafe system via the Wi-Fi network
Step 2: Log into your account through your SS2 or 3 systems. Then navigate to the "System Settings" of the Simplisafe web app, then go to "integrations."
Step 3: Click on the "Authorize prompt" to log in to your account. Once you log in, the process is successful.
Step 4: Choose a location where your August lock will be installed; after that, you will see a list of devices connected to your SimpliSafe account. If you have gone through all these steps, then you have successfully integrated your August smart lock into the SimpliSafe security system.
Does Schlage Connect Work with Simplisafe?
For now, no Schlage smart lock models are compatible with the SimpliSafe security system, nor do other smart locks like Kwikset and Yale.
Can I use Simplisafe with my Door Locks Without the Professional Monitoring plan?
The professional monitoring plan can't be accessed without paying for it first. So, if you don't pay for it, you will be the one doing all the monitoring. Also, you can make use of the app even if you don't pay for the professional monitoring plan.
Will Simplisafe call the Police if there is a Forced Entry Attempt on My Door?
Simplisafe will call you first to identify if it's a false alarm or not, and if there is no response, they will call the police. However, this only works with the professional monitoring plan.
Conclusion
Simplisafe is a very good home protection system, and its integration with August smart locks is seamless. However, I do wish there were more locks that could integrate into the SimpliSafe system, but this is a good start, as working with the main brand will allow customers easily identify the brand they need to purchase.
Product Image Gallery – Simplisafe Security System?