The Google Pixel 4a was announced on 3rd August, 2020 and made available on pre-order the same day. It shipped with Android 10 operating system initially but has now been upgraded to Android 11 with 3 years security software guarantee.
The Pixel 4a features the Snapdragon 730G chipset, 128GB storage, and 6GB RAM at $349.99 and you will be getting Google's headline features like Call Screening, Personal Safety app, Advanced Assistant function, Live Caption and the Recorder app. It is an attractive, reasonably sized Android phone with a great camera that captures excellent pictures but it does not support wireless charging.
In this Google Pixel 4a review, I will be discussing all you need to know about the Pixel 4a smartphone.
Listen to the Article in Audio
Related Post: 5 Top Google Pixel 4a Phone Case Review.
Watch The Review
Google Pixel 4a Design
Google Pixel 4a has a cute design with glass front and plastic back. The bezel on the Google Pixel 4a has been significantly trimmed down thanks to the camera sensor located in the top of the display rather than above it giving it a more sophisticated look than its predecessor.
On the rear of the phone is a squared camera module in the upper left corner with a single camera lens and a fingerprint sensor that is nearly invisible. It also has a textured polycarbonate finish that does an excellent job in hiding smudges and fingerprints.
The Pixel 4a has the power button on the right side just above the volume button. It measures 5.7 x 2.7 x 0.3 inches and weighs 143g, fitting comfortably in most hands and it only comes in black and dark blue.
Display
Google Pixel 4a is the first all-screen Pixel phone with 5.81-inch OLED display, Full HD+ resolution, HDR support, 2340 x 1080pixels with a sharp 443ppi density and 60Hz refresh rate. It has a bright and clear display indoor but unfortunately, it is not bright enough under direct sunlight and the refresh rate is behind at 60Hz compared to the other mid-range phones like Oneplus Nord N10 5G with 90Hz refresh rate.
Performance and Battery life
The Google Pixel 4a sports a Qualcomm Snapdragon 730 chipset with 6GB RAM and 128GB of Storage. It was launched with Android 10 OS and subsequently updated to Android 11. The Google Assistant feature is a bit smarter than the previous ones and responds to contextual suggestions. The Pixel 4a is not a 5G smartphone but it now has a 5G model and doesn't have water resistance feature like the iPhone SE.
Pixel's Recorder App is indispensable when making recordings. Unlike every other dictation app, it not only records and transcribes conversations but also the Pixel recorder automatically adds punctuation. It works on every US carrier and support LTE bands.
The Pixel 4a supports dual-band Wi-Fi, Bluetooth 5.0, NFC for mobile payment and stereo speakers with great audio and call quality. It has an eSIM in addition to the regular SIM slot and does not have a micro SD card slot for expandable storage.
The Pixel 4a uses a single 12.2MP rear camera with f/1.7 aperture and autofocus with dual-pixel detection and an 8MP front-facing camera with fixed focus and f/2.0 aperture great for video calls. The camera on Pixel 4a effortlessly takes excellent photos in portrait mode and the Night sight feature allows you take nice pictures in the dark. It offers more accurate colors and better resolution than other mid-range phones like the Motorola Moto G Power.
No other phone within the Google Pixel 4a price range can offer the same picture quality that it offers. Google's "Super Res Zoom" technology does a good job of sharpening zoomed photos, but it's really only good at 2x zoom, anything further than that turns into a grainy mess.
The Google Pixel 4a is powered by a 3140mAh non-removable battery tested to last up to 8 hours 58 minutes while streaming HD videos over Wi-Fi at the highest level of brightness. In the box comes an 18W charging adapter and It doesn't support wireless charging like the iPhone SE.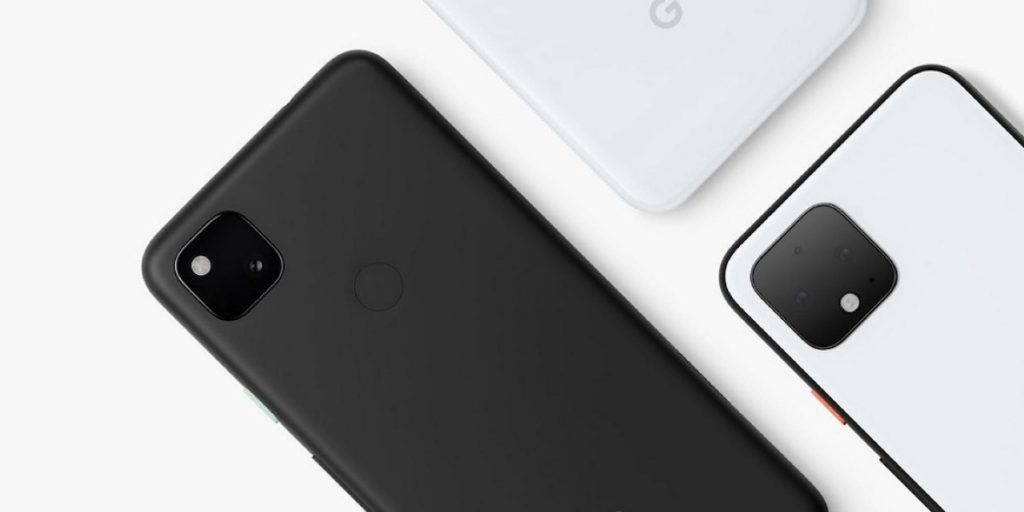 Key Features
Single rear camera.
Qualcomm Snapdragon 730G processor.
6GB RAM internal and 128GB storage.
5.81inch 60Hz display.
eSIM support alongside the regular SIM slot.
Night sight feature.
3140mAh non-removable battery.
18W fast charging adapter.
Specifications
Operating System Android 10
CPU Qualcomm Snapdragon 730G
Build Glass front (Gorilla glass 3), plastic back
Dimensions 5.7 x 2.7 x 0.3 inches
Display 5.81 inches OLED, HDR
Resolution 2340 x 1080 pixels
Camera (Rear) 12.2MP; 8MP (Front-Facing)
Battery 3140mAh
Memory 6GB RAM, 128GB
Weight 143g
Sensors Fingerprint, accelerometer, gyro, barometer, proximity, compass
COMMS dual-band Wi-Fi, Bluetooth 5.0, GPS, NFC
Colors Black, Dark blue
Pros
Best camera for the price.
It offers 128GB storage and 6GB RAM internal.
It is affordable.
It has strong battery life.
Supports the use of headphone jack.
Cons
It has no secondary wide-angle or zoom camera.
Limited color option.
How much is Google Pixel 4a?
The Pixel 4a costs at least $349.99 in most stores with close range alternatives costing a bit more or less. The upgraded version with 5G connectivity costs $150 more with a larger display, secondary ultra-wide camera, 5G network support, and slightly improved specs for $499.
Google Pixel 4a available series
Google Pixel 4a has just one available series which is the Pixel 4a 5G with a bigger display of 6.2inches and 5G network support. The pixel 4 although has two series from 2019; Pixel 4 and Pixel 4 XL.
Buying guide
The Pixel 4a is one of the least expensive phone that has a good camera and excellent overall performance. Unfortunately, the display is not bright enough to see properly under direct sunlight.
The Pixel 4a is almost without fault when compared to other phones within the same range. The Oneplus Nord and iPhone SE are both outstanding alternative to the Pixel 4a.
Is Google Pixel 4a worth buying?
Google Pixels 4a has a camera that delivers top-notch photos no other budget phone within the $350 price range can. It brings into existence great photos with high dynamic range. If you are out to get a budget phone that takes great pictures, the Pixel 4a is definitely a choice you will be glad you made.
Conclusion
The Google Pixel 4a is a good midrange phone that offers guaranteed security software update with great image processing capabilities at an excellent price even though it doesn't support wireless charging and water resistance feature.
You want an affordable phone with the water resistance and wireless charging feature that Google Pixel 4a doesn't support? The Apple iPhone SE is a good choice with great performance thanks to the A13 Bionic chipset. Although, the Moto G Power offer similar experience to the Pixel 4a for $100 less, it is an unbeatable phone for $349.99.