The P40 Lite 5G by Huawei is a mid-range Android smartphone mostly known for its 5G connectivity, which guarantees users a super fast internet connection. 
The camera quality of this phone is remarkable as it presents a 64 MP AI Quad camera – a 64MP main camera and a 16MP front camera that takes high-quality photos. Images and videos that are crisp can be taken with amazing landscape photography, which gives this camera great value. The camera app has various beauty and Al effects that allow users to choose the best one.
The main camera of this phone serves as a professional method of taking photos because it delivers the exact natural colours and gorgeous and clear images of a picture.
What are the Best Huawei P40 Lite 5G Camera Features?
The P40 lite 5G camera has amazing features that enable it to deliver rich and detailed images. Some of the features of the camera include;
64MP camera: Every shot taken on this camera is superb, thanks to the 64-megapixel camera, alongside the four lenses, which help to take preferred shots from any angle
Four lenses: The P40 lite rear camera comprises a 64MP high-resolution lens, an 8 MP ultra-wide lens, a 2MP bokeh lens, and a 2MP macro lens that enables the camera to take quality shots
Dual pixel: This dual feature allows a faster concentration of the camera than one would have with the eyes, which brings about a quick and absolute auto-focus
Al Image stabilisation: Using the Al Image stabiliser, the pictures are blur-free. It provides clear photos that are taken handheld
Flash: The rear camera presents an in-built LED flash, but there is no flash for the front-facing camera
Hyperlapse: Hyperlapse allows a speed video record; the frame speed can either be increased or decreased per second
Optical Zoom: This feature is similar to a zoom lens in that it helps to take pictures from afar or in dull lighting without reducing the image quality
Video: The camera of this phone can record 4k videos that offer detailed and clearer image contents
How does the Huawei P40 Lite 5G camera compare to other smartphone cameras?
Huawei P40 Lite 5G offers a quality rear and front camera, which makes it one of the best mid-range phones for photography.
This phone features a 6000 x 8000 resolution, a 48MP model with Al enhancements, plus the ability to deliver vivid and sharp quality pictures between dark and bright lighting. Also, the 12MP model with a 3000 x 4000 resolution gives an accurate, detailed and natural performance.
The quad-camera setup gives an excellent value which provides an impressive performance that makes it stand out from other smartphone cameras in this price range.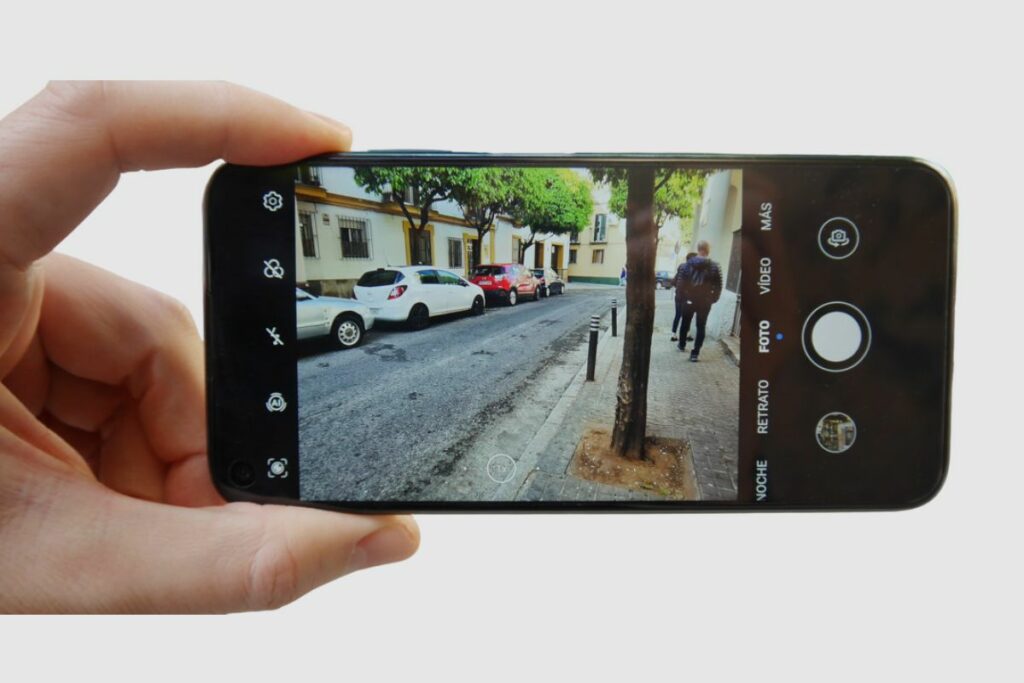 What are the pros and cons of the Huawei P40 Lite 5G camera?
Pros
The front and back camera quality is great
Crisp pictures and videos
High-quality pictures and videos can be taken in low light conditions
It comes with AI effects and HDR features
Cons
Lacks video stabilisation
No splash resistance
No 4K video recording
1080p footage is not great
How do I take good photos with the Huawei P40 Lite 5G camera?
Taking a good photo on the Huawei P40 Lite 5G camera is quite easy. All you have to do is focus the camera on the subject and snap. However, if the focus is not properly gotten, you can zoom the focus to the desired subject by tapping on the screen.
When taking photos, there are options that you can choose from: you can activate HDR for more exact colour reproduction of extremely bright and dark areas of the frame, apply Artificial intelligence (Al) effects or activate the flash. Also, you can go to the settings, adjust the image quality and set hotkeys for beautiful snaps.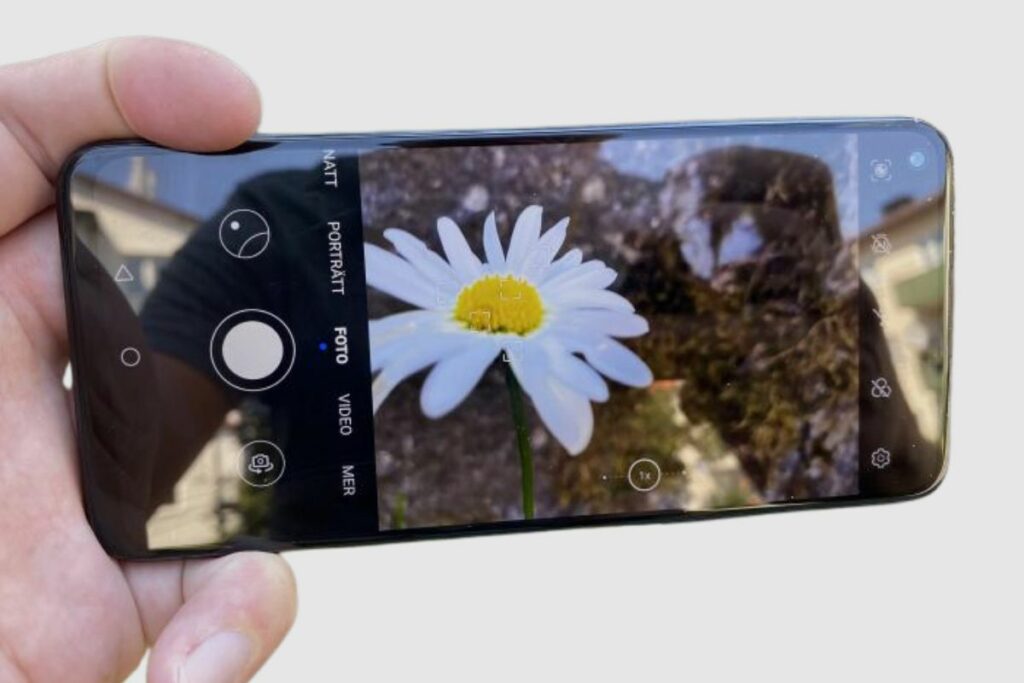 What are some tips for getting the most out of the Huawei P40 Lite 5G camera?
Here are some tips to achieve great snaps using the Huawei P40 Lite 5G Camera. These include;
Frame your shot and tap: Find a picture-worthy subject, open the camera and frame it exactly how you desire and click the shutter button. You can also achieve high-resolution images with the 48MP main camera alongside gorgeous portrait shots with the 2 2MP bokeh effect.
Night mode: Thanks to the Handheld super night mode complete with Al stabilisation, this phone is just about perfect for taking stunning night photos
Easier with the help of AI: The Huawei P40 lite presents some strong Al support that offers better photos. There is an Al video editor and Al HDR+ features for light enhancement and to give the photos a professional look.
Take both wide-angle shots and close-up shots: This phone's 8MP ultra-wide lens has the ability to shoot at a 120° angle. You can get everything in one frame during a landscape and panoramic shot.
Selfies: The Huawei P40 Lite's 16MP camera gives a professional selfie shot. You can also take stunning selfies in low light, given its super night selfie 2.0, without having to worry about blurs.
What are the most common problems with the Huawei P40 Lite 5G camera?
Some of the common problems of the Huawei P40 Lite 5G camera are:
The camera is unable to work
Blurry photos
The camera displays a black screen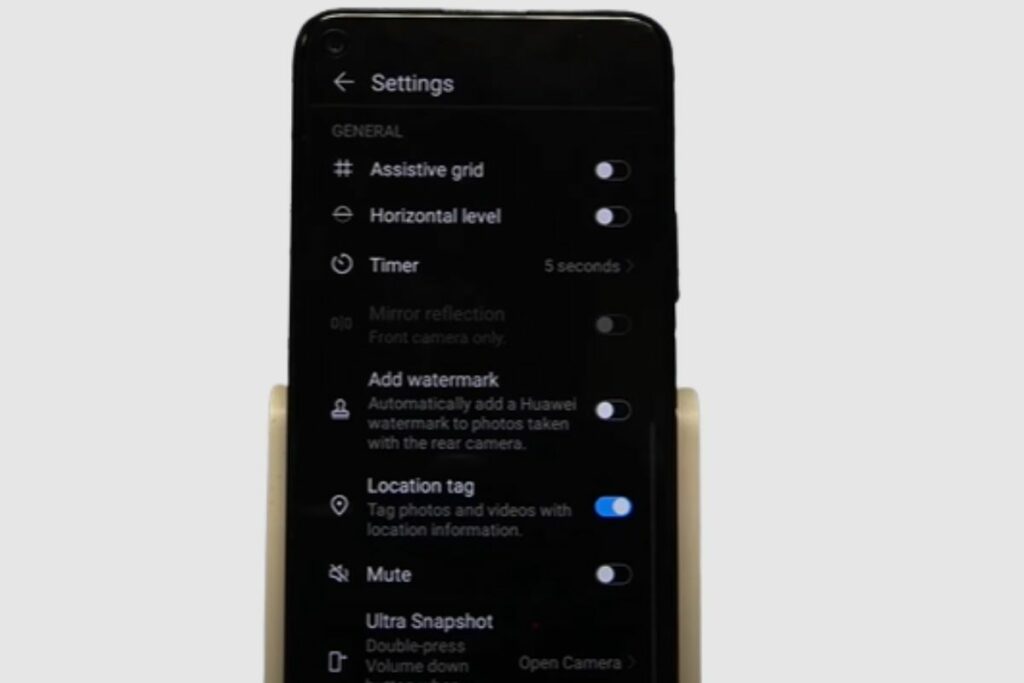 How can I troubleshoot Huawei P40 Lite 5G camera issues?
The Huawei P40 Lite 5G has solutions that can stop some camera problems. In case of any camera-related issue, do the following:
Clean the Huawei P40 Lite camera: The first thing to do is to use a soft clean cloth to clean your phone's camera lens when the photo is blurry. Also, clean the back and front camera lenses and the sensors for focusing.
Restart the camera: When the camera refuses to work or open, quit the application and shut down any related process; wait for a few seconds and relaunch the application. Also, you can turn off the phone and turn it on again to ensure it works properly.
Clear the cache files on the camera of your phone:
Open the Settings
Go to the "Applications" section, and on some versions of Android, you need to click on "Application manager."
Click on Camera
Force stop
Then clear the cache
Conclusion
The Huawei P40 Lite 5G quadruple-lens camera is top-notch. It has an outstanding front and back camera that allows you to snap high-quality shots in low light conditions or under very strong sunlight. With this camera, you can expect crisp photos and videos with HDR features and AI enhancement.