The Huawei P50 Pro was released in 2021 and is equipped with a Qualcomm SM8350 Snapdragon 888 4G (5 nm) processor that is optimized for maximum performance. This phone comes packed with many cool features that guarantee users of a remarkable experience, but unfortunately, it is not a 5G phone, as its highest bandwidth is 4G.
Despite the fact that 5G networks are quicker than 4G, their limited availability means that the Huawei P50 Pro still has an edge thanks to its technical advancements. However, this may be a drawback for those who value faster network speeds.
Key Features of the Huawei P50 Pro
The key features of the Huawei P50 Pro are:
Display
A stunning 6.6inches OLED display with 1B colour output and a refresh rate of 120Hz is a good bargain for the quality the Huawei P50 Pro offers. The 6.6inches display screen is slightly curved at the right and left sides with a screen resolution of 1228 x 2700 pixels with no bezels to give you maximum visuals. Also available on the display of the Huawei P50 Pro is a 450ppi pixel density and a 105.4cm2 (91.2% screen-to-body ratio) for a great viewing experience.
Camera
The main camera on the Huawei P50 Pro is a quad camera compilation of a 50MP wide (f/1.8, 23 mm, PDAF, Laser AF, OIS) camera, a 64MP periscope telephoto (f/3.5, 90 mm, PDAF, OIS, 3.5x optical zoom, 7x lossless zoom) camera, a 13MP ultrawide (f/2.2, 13 mm, AF) camera, and a 40MP (f/1.6, 23 mm, B/W, AF) camera at the back.
The camera also features Leica optics, dual-LED flash, panorama, HDR for enhanced image capturing and video recordings in 4K@30/60fps, 1080p@30/60fps, 1080p@960fps, and gyro-EIS (for stability). In front is a 13MP wide (f/2.4, AF) camera, which features panorama and HDR for great selfie photos and video recordings in 4K@30fps, and 1080p@30/60/240fps. 
Processor
The Huawei P50 Pro comes with two ranges of processors – a Kirin 9000 (5 nm) and a Qualcomm SM8350 Snapdragon 888 4G (5 nm) chipset. The Kirin 9000 (5 nm) has an octa-core (1×3.13 GHz Cortex-A77 & 3×2.54 GHz Cortex-A77 & 4×2.05 GHz Cortex-A55) CPU and a Mali-G78 MP24 GPU, made for Huawei users in China.
The Qualcomm SM8350 Snapdragon 888 4G (5 nm) chipset also has an octa-core (1×2.84 GHz Cortex-X1 & 3×2.42 GHz Cortex-A78 & 4×1.80 GHz Cortex-A55) CPU and an Adreno 660 GPU for solid graphics and display performance.
The speed of Qualcomm processors is higher than that of Kirins. The optimization of the Qualcomm SM8350 Snapdragon 888 4G (5 nm) octa-core processor won't make it accommodate 5G network support as its original build is for 4G network speed.
The 4G network performance of the Huawei P50 Pro is above average because the Snapdragon 888 works within the limits of 4G speed. With this concept, the performance of the Huawei P50 Pro takes a little toll on its battery which ends up being the most affected of the hardware components of the smartphone.

Some other key features of the P50 Pro are its dual stereo speakers, IP68 dust/water resistance, 4360 mAh Large Battery⁠, 66 W HUAWEI SuperCharge⁠, and 50 W Wireless HUAWEI SuperCharge.
The Power of 5G: Enhanced Connectivity and Faster Data Speeds
The 5G connectivity speed is the best in use for most smartphones as their processors are being technologically improved to work with the 5G speed as part of the enhanced performance of smartphones to deliver incredible connectivity and data speed.
5G is the 5th generation mobile network. It is a new global wireless standard after 1G, 2G, 3G, and 4G networks. 5G enables a refreshed network that is designed to connect virtually everyone and everything, including machines, objects, and devices.
5G brings wider bandwidths by expanding the usage of spectrum resources, from sub-3 GHz used in 4G to 100 GHz and beyond. 5G can operate in both lower bands (e.g., sub-6 GHz) and mmWave (e.g., 24GHz and up), which will bring extreme capacity, total multi-Gbps, and low latency.
5G is not only designed to deliver faster, better mobile broadband services compared to 4G LTE but can also expand into new service areas such as mission-critical communications and connecting the massive lot. 
Design and Build Quality: A Sleek and Stylish Phone
The design of the Huawei P50 Pro is the definition of classy with its sleek and stylish design for a wholesome user experience. It is available in Golden Black, Cocoa Gold, Pearl White, and Charm Pink. The Huawei P50 Pro has a display screen that is curved at the left and right edges to give an expansive viewing experience. The front and the back panels are built with glass, while the frame is built with aluminium. As excellent as the front panel is, it is not scratch-resistant, which makes it open to damage from scratch.  
The back panel has a fog-like finish to reduce light reflection and glossiness, especially when using it outdoors. In dimensions, this phone measures 158.8 mm x 72.8 mm x 8.5 mm (6.25in x 2.8in7 x 0.33in) and weighs 195g (6.88oz), which makes it portable.
This phone has an IP68 rating that offers protection from water/moisture and dust, limited to a depth of 1.5 m for 30 minutes. Exceeding the limit is creating damage to the P50 Pro. It also has a dedicated slot for single (Nano-SIM) or Hybrid Dual SIM.
Operating System and User Interface: HarmonyOS and EMUI 11
The Huawei P50 Pro has two operating systems – the Harmony OS 2.0 for Chinese users) and the EMUI 12 (for European users) which runs on Android 11, as a result of sanctions on the OS in some countries outside China. Huawei has released an updated version of the EMUI, from version 12 to version 12.0.1.196 in 2022.
HarmonyOS is a next-gen operating system that can run on a wide range of smart devices. Its configuration enables smart devices to speak the same language, facilitating better connection and collaboration and bringing a simple, smooth, continuous, secure, and reliable interaction experience in all scenarios.
The User Interface is a bit more rigid than the EMUI 12. Though it allows you to arrange your widgets to your taste, and you can set service widgets as your default app icons by pinning them to your home screen. The notification panel has hidden icons that are not accessible as shortcuts.
The EMUI 12 has a realistic and minimalist design that makes its interface appreciated and easy to operate. It has a blue, black, and white design format that brings exhibits depth to its display. The digital clock, smooth scroll, icon animation, access to shortcuts (notification panel), easy connection to other Huawei devices, and font adjustment are highlights of the EMUI 12 interface.
Battery Life and Charging: Long-Lasting Power and Fast Charging Options
The Huawei P50 Pro has a non-removable Li-Po battery with a 4360mAh capacity that supports 66W fast charging and 50W wireless charging.
The battery life after a single charge spans about a day (with moderate usage), while for heavy users, you get approximately 12 hours of usage for video streaming and gaming.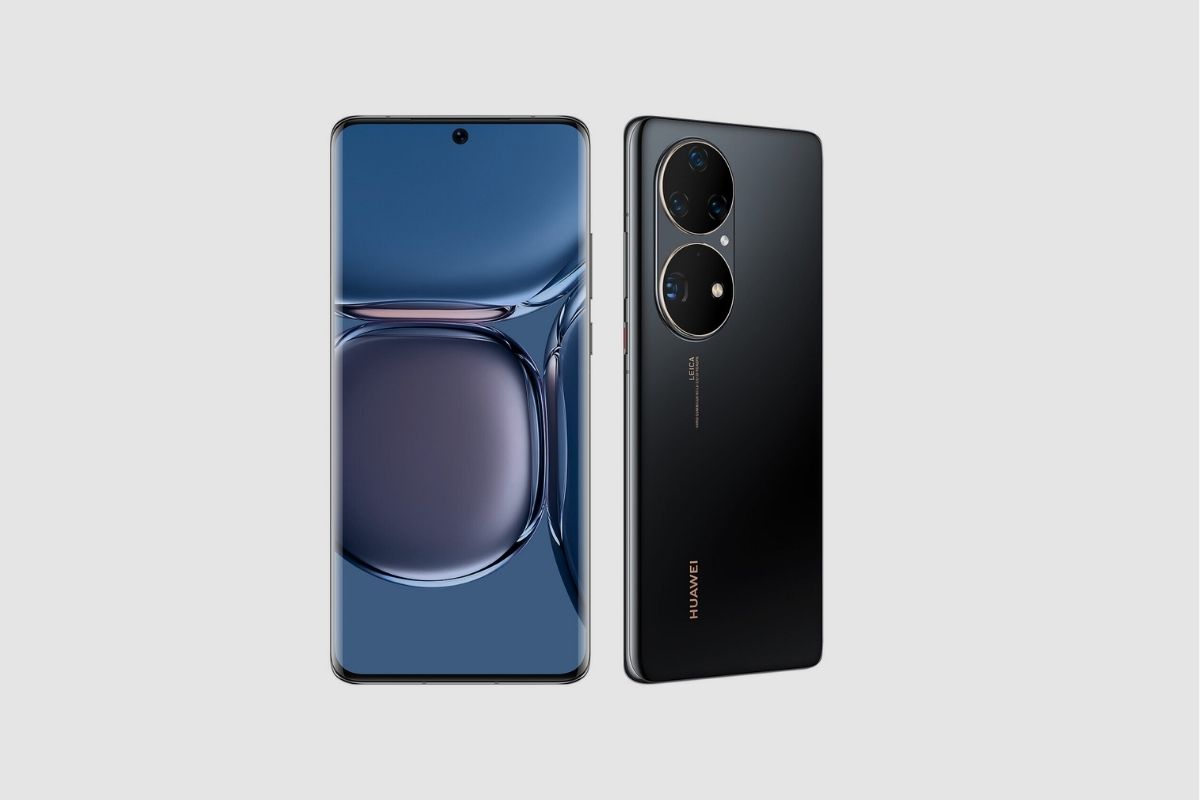 Price and Availability: Competing with Other Flagship Devices
In comparison with other flagship devices in the market today, the Huawei P50 Pro has a starting price of $830, which is considered to be a bit pricey. But for the features and user experience, it offers great value for its cost. Even with its 4G connectivity, you are guaranteed of a speedy browsing experience.
The Huawei P50 Pro is available for purchase outside China as made possible by the company. It is available on Best Buy, Amazon, and a host of other online stores as available in the region of the buyer. On the company's website, there is no clear purchase/order section for users to place their orders, as opposed to a few smartphones that can be purchased on the website for increased guarantee.
Final Thoughts: Is the Huawei P50 Pro the Right 5G Smartphone for You?
If lighting speed connectivity is a major requirement for you, then you need a 5G smartphone, but you should consider other phones because the P50 Pro is not a 5G-enabled smartphone.  Some of the best 5G phones available in the market today include Huawei P60 Pro, iPhone 13 Pro, iPhone 14 Pro max, Samsung Galaxy S23 +, OnePlus Nord N20 5G, and Google Pixel 7, amongst many others.
However, if you're considering other features aside from 5G connectivity, then the Huawei P50 Pro is a good choice because it has impressive features that make it stand out. Although the 4G connectivity of this phone is speedy, it does not compare to the lightning-fast speeds 5G provides.
While 5G networks are known to put a phone's processor to work at even higher speeds, it should be noted that using 5G can reduce battery life faster than other network options, especially when the phone is idle or not in use.