The Samsung A02s is an affordable entry-level smartphone officially announced in 2020 and released in January 2021.
As part of the phones in the A series, the Galaxy A02s is the direct successor of the Galaxy A01s, but with advanced features. Some of these features are its improved design- a 6.5-inches HD screen with an Infinity-V display.
Like its predecessor, this phone comes with a dewdrop notch housing the selfie snapper upfront.
For a phone in its price range, it sports great battery capacity, has expandable memory, a powerful processor, a triple rear camera, a selfie camera, and supports 15W adaptive fast charge with USB Type C.
Another distinct feature is its compatibility with a smart view. With this feature, you can mirror your phone directly to a smart TV (specifically Samsung TVs) so that you can have any video app connected to your smart TV when you turn on the smart view feature.
Available in white, blue, red and black colours, the Samsung Galaxy A02s is a low-cost Android phone from Samsung, which makes cutting-edge innovation more within reach. It comes packed with several other impressive features like a long-lasting battery, a great multiple-camera array, and an expansive and immersive display, amongst others.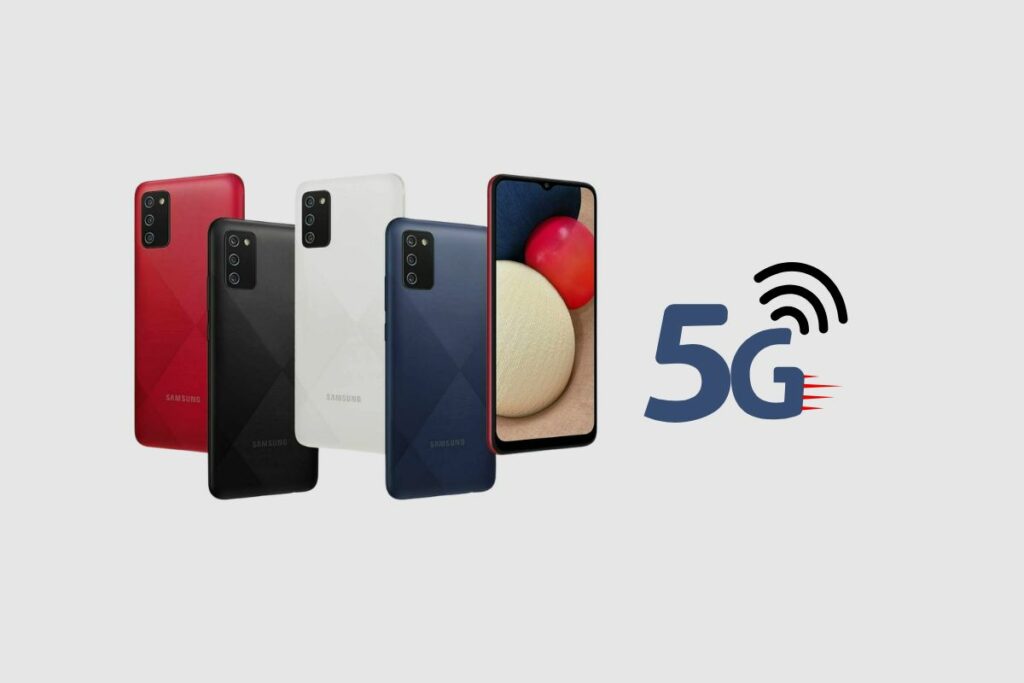 Is the Samsung Galaxy A02S a 5G phone?
The Samsung Galaxy A02S smartphone is not a 5G phone. It is a 4G LTE smartphone. Some of the 5G phones in the A series include the Galaxy A12 and Galaxy A32.
What is 5G?
5G is the 5th Generation of wireless mobile network technology. It currently provides the fastest data transfer rates, has more reliability, increased network capacity and lower latency than the 4th generation – 4G. 5G enables a new kind of network that is designed to connect everyone and everything together, including machines, objects, and devices, through its advanced connectivity solutions.
A conglomeration of several companies contributes to bringing 5G to life. Qualcomm plays a major role in the invention of this technology that drives the industry forward. 5G is based on OFDM (Orthogonal frequency-division multiplexing), a method of modulating a digital signal across several channels to reduce interference and uses a 5G NR air interface alongside OFDM principles.
5G is designed to deliver faster, better mobile broadband services compared to 4G LTE, as well as expand into new service areas such as mission-critical communications and connecting the massive lot enabled by many new 5G NR air interface design techniques, such as a new self-contained TDD subframe design.
The Samsung Galaxy A02s
Costing $109.99, the Samsung Galaxy A02s is a budget-oriented smartphone. The contents of the box of this package include a charging brick, USB cable, user manual, and a TPU Silicone case.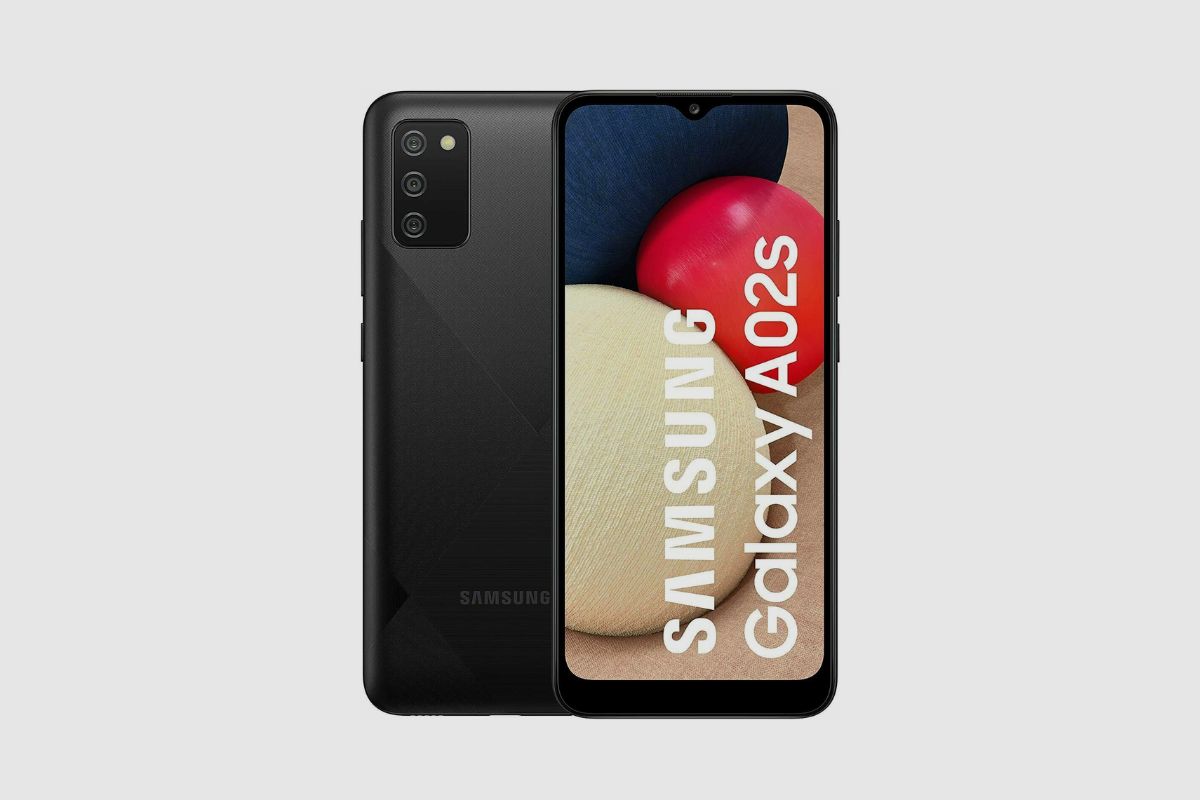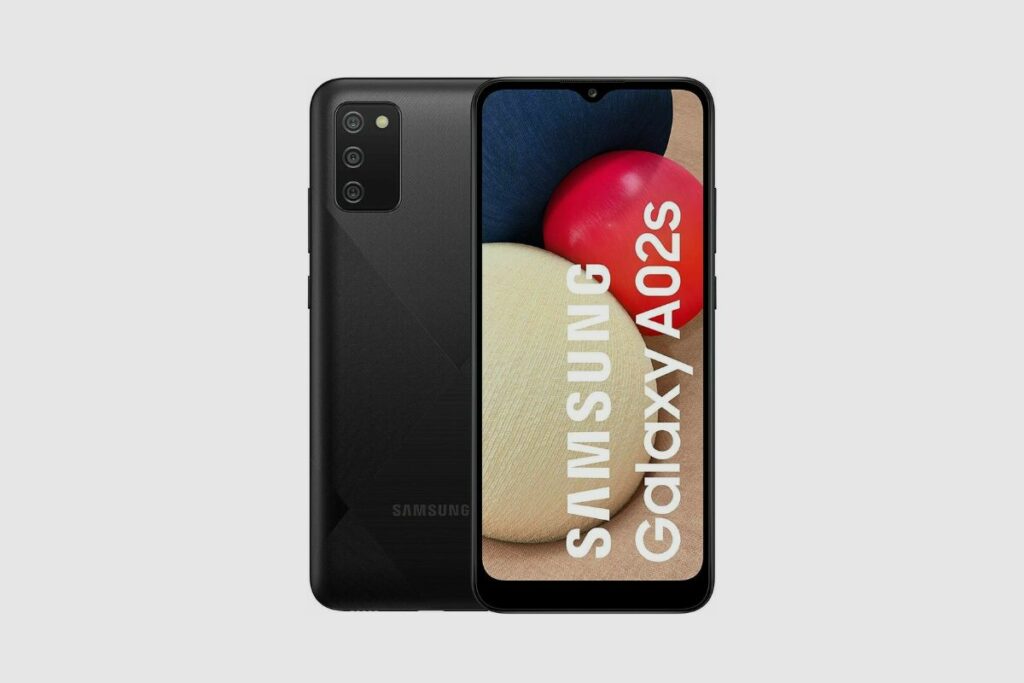 Design and Display
This phone has a premium design with a glass front and matte plastic back (that does not attract fingerprints so clearly). There are thick bezels at the bottom and slim bezels at the sides. The Galaxy A02s is available in 4 colour variants: black, red, blue and white. The dimensions of this phone are 164.2 x 75.9 x 9.1 mm, and it weighs 196 grams.
Situated on the left side of the phone are the micro SD card and sim card slot, while the volume keys and power button are on the right side. A headphone jack, USB-C port and single speaker can be found at the bottom, and a noise-cancelling microphone is up top. Although there is no side fingerprint scanner, the Galaxy A02s supports face ID and other Android locks.
The Galaxy A02s has a 6.5-inch HD + TFT Infinity V display and a capacitive touchscreen with 16M colours. It has an 81.8% screen-to-body ratio, a resolution of 720 x 1600 pixels, and a 20:9 ratio (270 PPI density).
Some features of this phone are:
It is powered by Octa-core Qualcomm SDM450 Snapdragon 450 (14 nm) CPU clocked at 1.8GHz
GPU is Adreno 506
It runs on the Android 10 operating system
Storage options are either 2 GB or 3GB of RAM and 32GB built-in internal storage, depending on where you purchase
It uses a Single SIM (Nano-SIM) or Dual SIM (Nano-SIM, dual stand-by)
The main camera is a triple-sensor camera consisting of:
13MP f/2.2 aperture (wide) shooter main lens
2 MP f/2.4 aperture (macro)
2 MP sensor f/2.4 aperture (depth)
5 MP selfie camera f/2.2
Video is run at 1080p@30fps
The camera features a LED flash
It has a microSDXC dedicated card slot
It has a 5000 mAh non-removable Li-Po battery with 15W fast charging. It takes about two and a half hours to charge fully. On a full charge, this phone can last for more than a day on average usage.
It has Bluetooth 4.2, Wi-Fi 802.11, b/g/n, and Mobile Hotspot connectivity.
Available sensors are a light sensor, proximity sensor, and accelerometer.
It features GPS with A-GPS, GLONASS, GALILEO, BDS, USB Type-C 2.0, FM radio, RDS, and recording.
Note that all Samsung Galaxy A02 models have the same processors, designs and cameras. However, where you get the phone from determines the availability of certain specifications. For instance, the US Cellular, Verizon, and unlocked versions have just 2 GB of RAM, while the international model has 4 GB of RAM, 64 GB of storage, and lacks 5GHz Wi-Fi support. 
5G Connectivity on the Samsung Galaxy A02s
5G offers ultra-fast internet connectivity and improved network quality. Therefore it is preferable to use on smartphones since it delivers higher speed and lower latency.
The Samsung Galaxy A02s lacks 5G support, and as such, you can not access 5G connectivity on this phone.
If you buy a 5G smartphone like the Samsung Galaxy S20 Ultra or Galaxy Z Fold 3, and it does not automatically connect to 5G networks due to the unavailability of coverage, you can manually enable 5G connectivity on your smartphone.
To have the 5G connectivity manually enabled, take the following steps:
Go to your phone settings
Go to SIM cards and mobile networks
Choose the SIM card you want to configure to 5G
Go to mobile networks
Select Prefer 5G
Having taken these steps, you will be able to access 5G connectivity on your 5G smartphone. However, if your SIM card does not support 5G or there's no 5G coverage in your area, you will be unable to access 5G on your phone.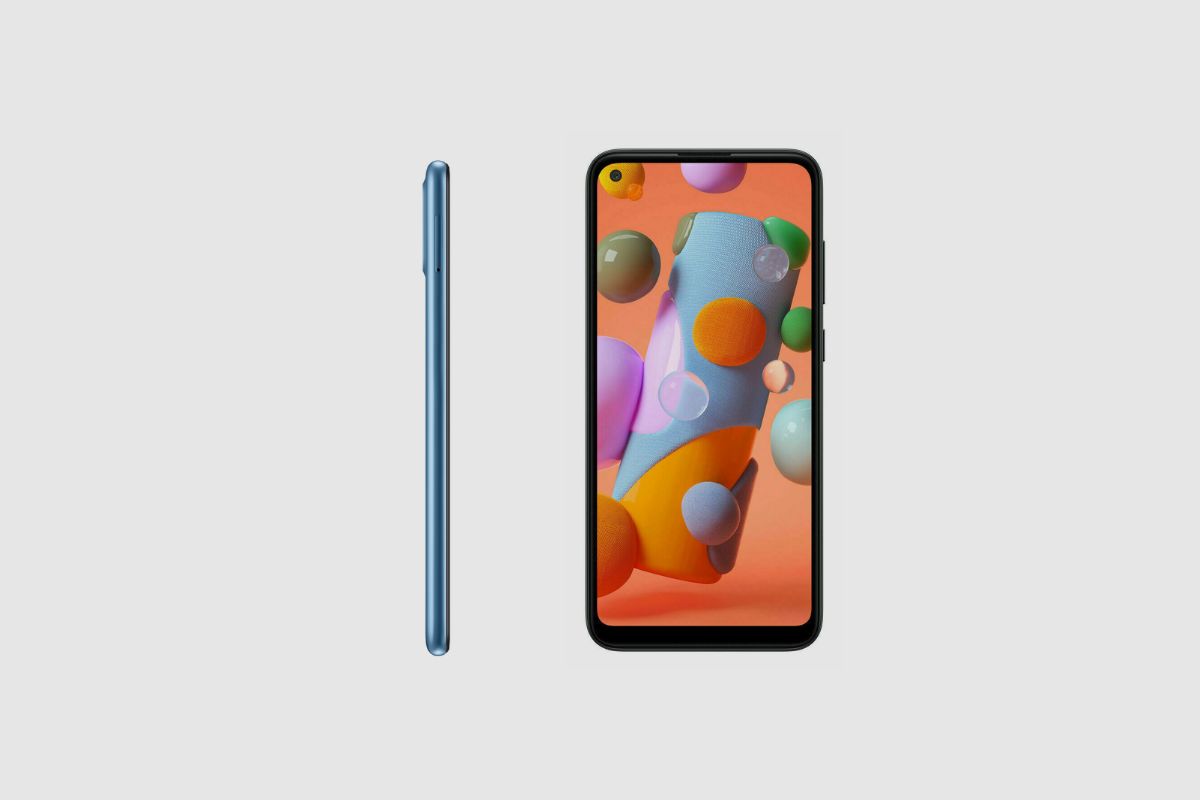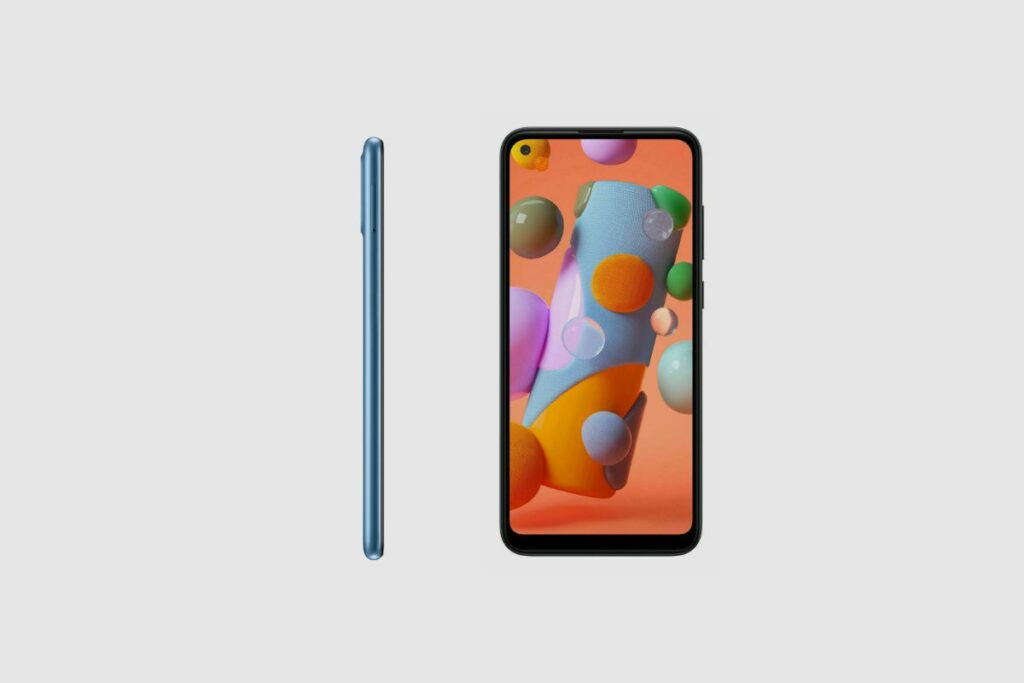 Speeds and Performance
Geekbench 5 benchmark test:
Single core score:130
Multi-Core score: 490
With these scores, the Samsung Galaxy A02s can conveniently perform basic tasks like making calls, sending text messages, surfing the web, and taking pictures. It can also perform some high-intensive tasks, but the performance will not be as fast.
It is equipped with a Snapdragon 450 chipset consisting of 8 cortex A53 cores with a maximum clock speed of 1.8 GHz. This means that it can handle light gaming and still run some serious gaming, but at low graphic settings since it is not a gaming device.
It runs through regular applications just fine and can easily keep up to 4 apps running at the same time. With 3 GB RAM and 32 GB internal storage, this phone is not particularly a multitasking powerhouse.
This phone is ideal for people that want an affordable phone that can efficiently perform basic functions.
Latency
This is a 4G LTE smartphone that operates at a speed of 4G LTE CAT4 (150 Mbps).
Bandwidth
The download speed is a way to measure the internet connection bandwidth of your phone. With a download speed of 42.2MBits/s and an upload speed of 5.76MBits/s, the Samsung Galaxy A02s delivers decent speed to perform a variety of tasks.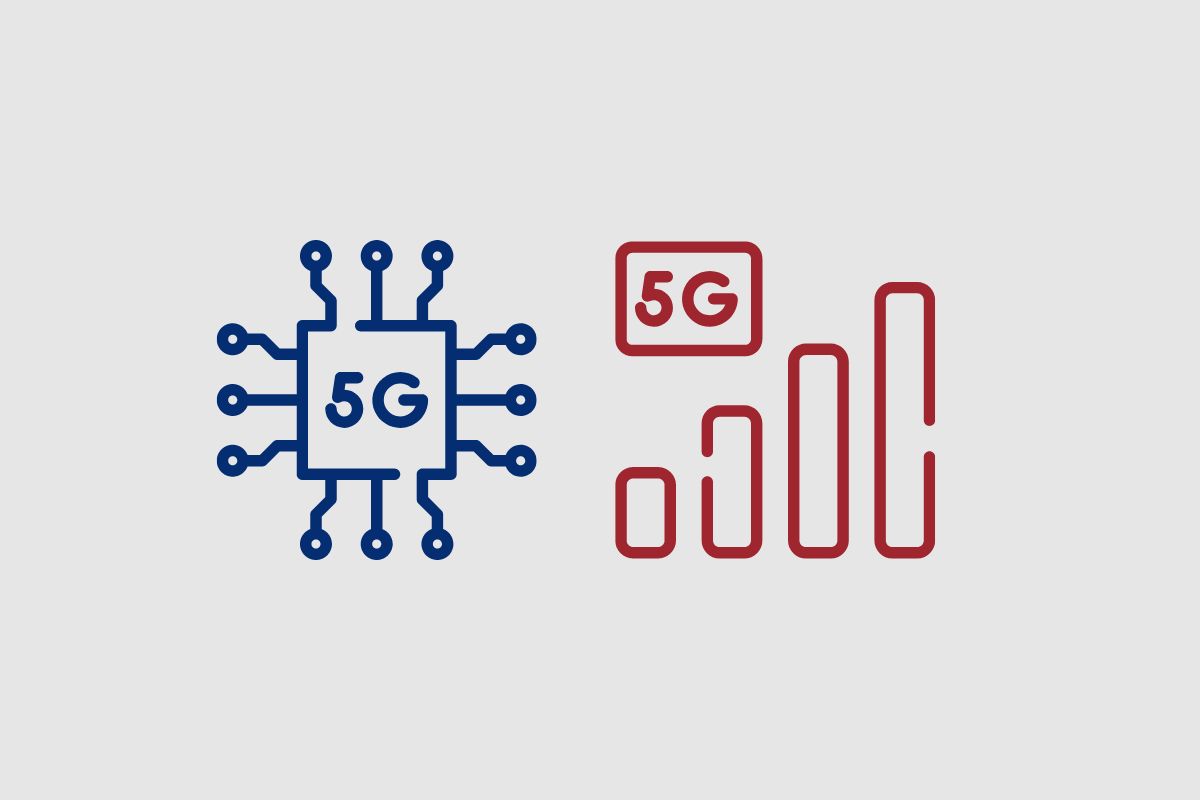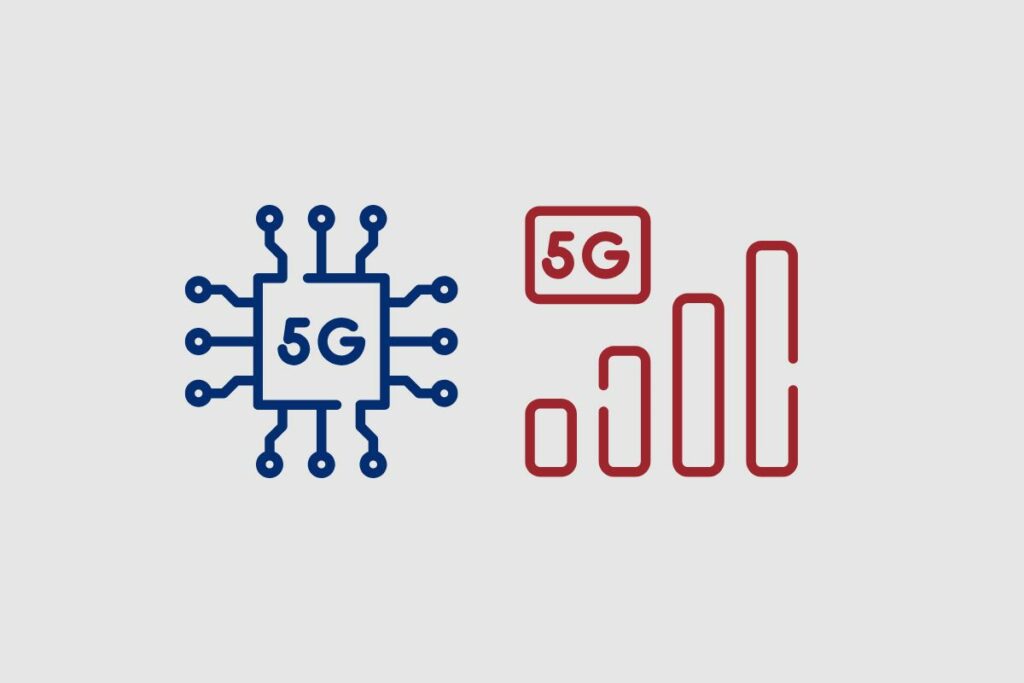 The Future of 5G
5G is presently deployed around the globe, even though it is still in its early stages. It is not so much faster than the 4G and is mostly available on just high-end smartphones.
Although the 5G network is more susceptible to cybersecurity risks and allows for quicker battery consumption, it has numerous improvements over 4G because it is faster, has more capacity, has lower latency, and provides a unified platform.
Beyond speedy internet connectivity, 5G is expected to boost development in the transportation, communication and medical industries.
Conclusion
In conclusion, if you're a lover of Samsung devices, the Samsung Galaxy A02s flagship smartphone is a budget-friendly entry-level device that offers basic functionality without unnecessary flagship options. It offers a sturdy case in different colour variants, a decent set of cameras, fast charge technology and overall exceptional performance that allows you to play heavy games without issues.
While the screen is not so bright, it provides wide viewing with its screen size. A definite plus of the Samsung A02s is the ability to expand its storage by 1 TB.
For a phone its price, this phone is a combination of less power-consuming specifications and a lower resolution screen with its great battery capacity that makes it efficient and guarantees users of top-notch performance.