The Jumper EZbook S5 is a 14-inch ultra affordable laptop that offers a wide range of power-packed specifications. This laptop is built with a fanless design that minimises the consumption of energy consumption; it also features a quality size keyboard and a large size touchpad of the same colour that provides a quick and comfortable typing experience.
This powerful laptop is packed with a 14-inch full HD display and resolution of 1920 x 1080 pixels that makes watching videos and gaming experience on the laptop more enjoyable.
The EZbook S5 is available in catchy colours like white, black, red, yellow, green and blue.
This laptop is equipped with a windows 10 Home 64-bit operating system and houses a powerful Intel Celeron N3350 Dual-core CPU which makes it easy to perform rigorous tasks. It has a clocking speed of 1.1GHZ and can go up to 2.4GHZ.
It weighs 1.24kg, and bezels measure 8mm in size, with a 9200MAH built-in lithium battery that offers outstanding performance.
The laptop possesses 6GB LPDDR4 RAM for advanced multitasking which allows game running, photos and video editing applications without any difficulty. A 64GB storage capacity is present, featuring an SSD storage expansion M.2 port for speedy operations.
It comes with an appealing design made of bright silver plastic with the English logo of the Jumper in the middle.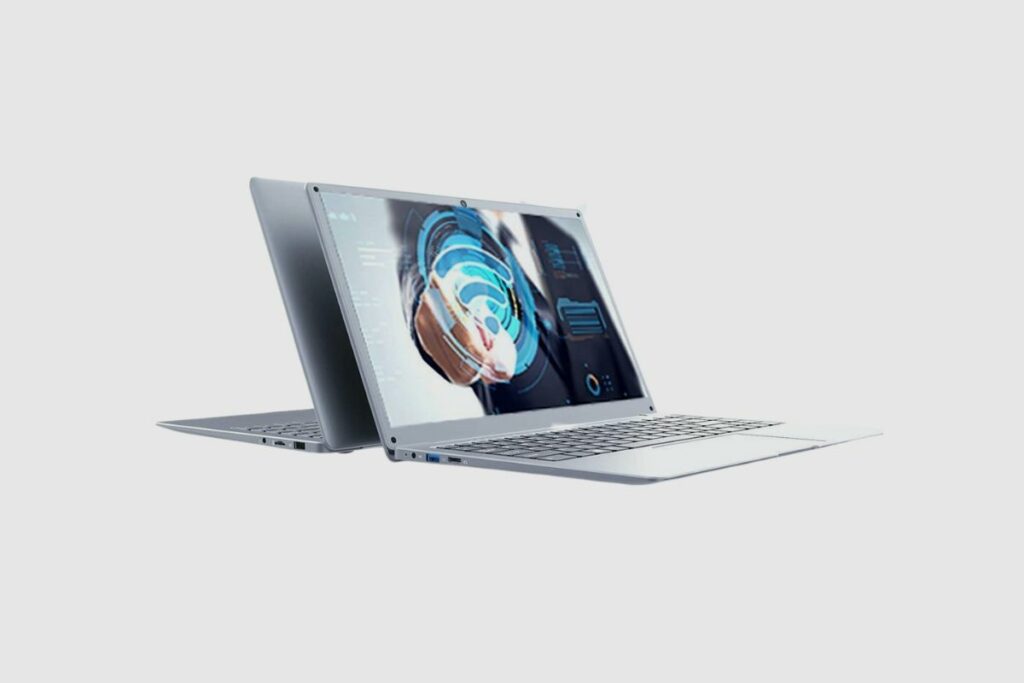 Is the Jumper EZbook S5 worth buying?
Depending on your budget and preferred laptop specifications and features, the Jumper EZbook S5 is worth buying because it is an affordable entry-level laptop that has nice features.
The overall performance of the EZbook S5 by Jumper is particularly great for daily usages, like web browsing and watching videos. The fanless design, which provides a noiseless operation and conserves energy, shiny screen design and storage capacity make this laptop stand out amongst other entry-level laptops in the market today.
What are the Jumper EZbook S5's key features?
This laptop has exceptional features that boost performance. Some features that are particular to the Jumper EZbook S5 include:
Operating system: This laptop runs on Microsoft Windows 10, which ensures running the most recent security patches
High Display quality: This is one of the most important features of this laptop. The Full HD high-resolution quality gives a clear and amazing viewing experience while playing games and watching videos.
Internal storage: This laptop comes with an SSD storage expansion which ultimately delivers a speedy loading time for games and applications
Speedy processor: This laptop has an Intel Celeron N3350 processor, with a clock speed of 1.1GHZ and can go up to 2.4GHZ for a speedy operation
Battery life: Although the battery life depends majorly on the usage, the built-in lithium battery offers long standby and high performance
Fanless design: The fanless design of the Jumper EZbook S5 allows for noiseless operation and keeps dust and debris out of the laptop
Portability: With a weight of 1.24kg, this laptop is lightweight and can be carried around easily
How does the Jumper EZbook S5 compare to other laptops in its price range?
At the price of $179.99, the Jumper Ezbook S5 laptop has features that make it distinct from other laptops in its price range. The portability, fanless design, battery life, and storage capacity, among other features, put it ahead of other entry-level laptops in its price range.
What are the Jumper EZbook S5's strengths and weaknesses?
Here are some pros and cons of the Jumper EZbook S5; they include:
Pros
High-quality Full HD display
The operating system is Windows 10
Lightweight and portability
Ultra affordable
Maximum storage capacity
Quality battery life
Fanless design
Cons
Lacks optical drive
Maximum brightness is low
How does the Jumper EZbook S5's battery life compare to other laptops?
This laptop offers an impressive battery life that prevents frequent charge. The 9200mAh in-built lithium battery provides about 4 hours and 30 minutes of continuous use. Note that the battery life varies depending on usage.
What are the Jumper EZbook S5's ports and connections like?
The Jumper EZbook S5 laptop has a 3.5mm 2-in-1 audio jack, MicroSD TF card slot, USB 2.0, USB 3.0, mini HDMI port and a DC input. The HDMI output port allows you to connect to your TV and projectors.
What is the Jumper EZbook S5's screen quality like?
This laptop features a 14 inches FHD display screen size, 32.20 cm X 21.00 cm X 1.49 cm (L x w x H) physical dimension. It comes with a pixel resolution of 1920 x 1080, which supports full video playback, and the viewing angle is as high as 178 degrees.
The videos are clear, and the colours are vivid, which makes the viewing experience immersive. Although the maximum brightness is low, the mirror-like design screen of this laptop still gives a decent impression.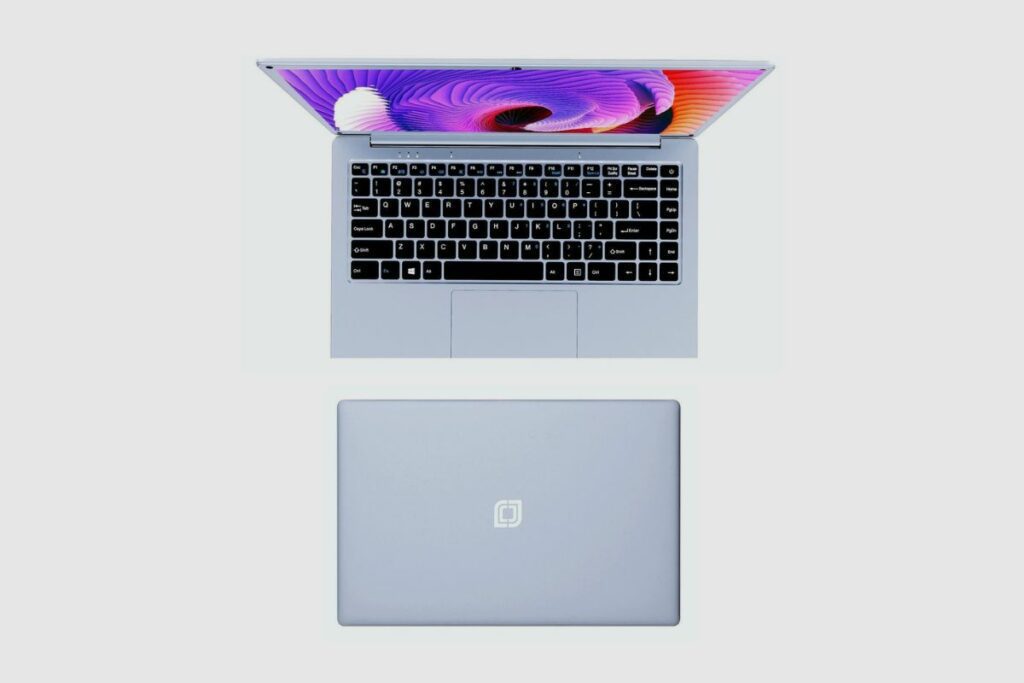 What is the Jumper EZbook S5's keyboard and trackpad like?
This laptop adopts an island-style keyboard design; the space and area of the keycap are suitable, and the keystroke is long but relatively soft when pressed. This laptop has a quality and standard size keyboard and a large size touchpad of the same colour, which enables comfortability and offers a great typing experience.
What are the Jumper EZbook S5's overall build quality and design like?
Although this laptop is built with plastic material, it is sturdy and compact sized, which makes it powerful but easy to move around. It comes with an amazing FHD quality screen size and a long-lasting battery life. It features dynamic specifications that ensure high and excellent performance.
Conclusion
For a price-friendly and entry-level laptop, the Jumper EZbook S5 has a fascinating design made of bright silver and impressive features like its fanless design and battery life, among others. It comes in a sturdy and compact size, which makes it convenient to move around.
The EZbook S5 by Jumper offers users great value for their money with their overall performance, especially when used for everyday tasks like light gaming, watching videos and surfing the internet, and as a result, it is considered to be worth buying.