The Lenovo ThinkPad X1 Carbon Gen 6 is one of the most impressive business ultrabooks made by Lenovo. The Gen 6 version may be a little old, but it is still a solid laptop that many workers will swear by. It is a solid office companion with incredible specs, a well-defined build quality, and an ultra-slim design.
One of the most important features of the Carbon Gen 6 is its impressive touchscreen display, which is one of the best displays you can find on the market for any Lenovo laptop. So, join me as I'll be discussing the touchscreen display on the Lenovo ThinkPad x1 Carbon Gen 6.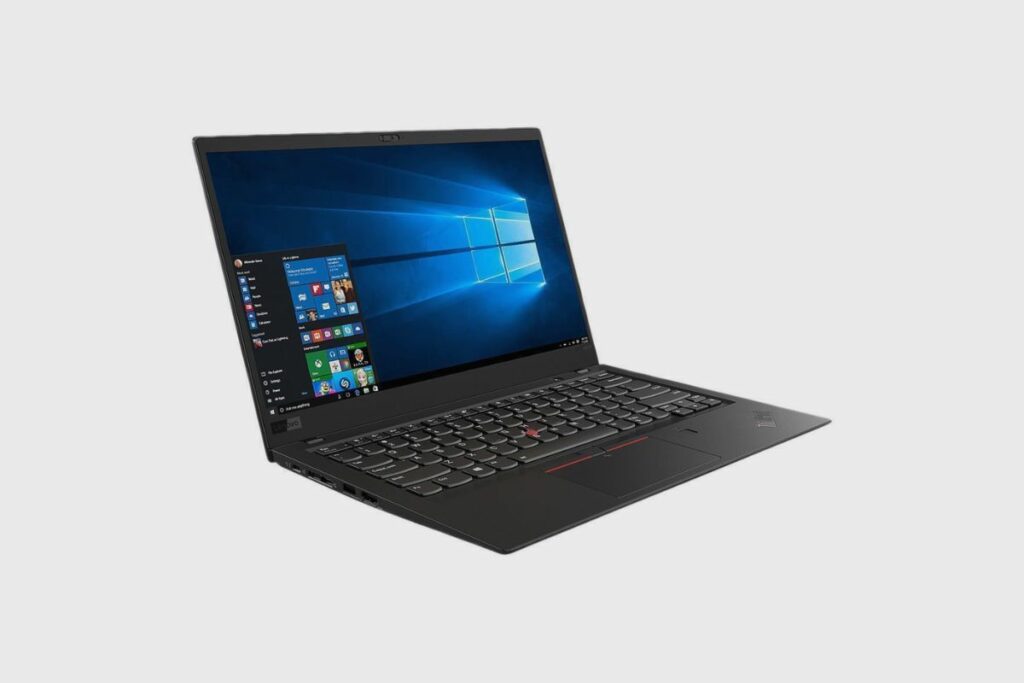 Overview of Features: Lenovo ThinkPad X1 Carbon Gen 6 Touchscreen
The Lenovo ThinkPad X1 Carbon Gen 6 Touch Screen is a premium business laptop designed for professionals who require power and mobility. Let's take a closer look at the key features of this impressive machine.
At the heart of the Lenovo ThinkPad X1 Carbon is the Intel Core i5 processor, which delivers outstanding power and performance. This powerful processor is capable of handling even the most demanding business applications with ease, ensuring that you can work efficiently and effectively.
Another standout feature of the ThinkPad X1 Carbon is its battery life. With up to 10 hours of battery life, you can work almost all day without needing to plug into a power outlet. This battery life is especially useful when you're on the go or travelling and need to work on long flights or in locations without access to power.
The Lenovo ThinkPad X1 Carbon Gen 6 Touch Screen also comes with a 14-inch panel, which provides a vibrant and crisp display that is perfect for working on spreadsheets, presentations, or documents.
In terms of graphics capabilities, the ThinkPad X1 Carbon is powered by either Intel UHD graphics 620 or Intel HD graphics, depending on the model you select. This gives you plenty of processing power for most business applications, including presentations and light graphics work.
Adding to the versatility of the ThinkPad X1 Carbon is its combination of carbon fibre and magnesium alloy, which provides a robust yet lightweight chassis that can withstand the rigours of daily use. The laptop is also equipped with a range of security features, such as a fingerprint scanner and a light metre layer of protection, which provides an extra layer of protection.
Overall, the Lenovo ThinkPad X1 Carbon Gen 6 Touch Screen is an excellent choice for business professionals who demand performance, mobility, and durability in their laptops. Its range of features, combined with its exceptional battery life and stunning display, make it an impressive addition to any mobile office toolkit.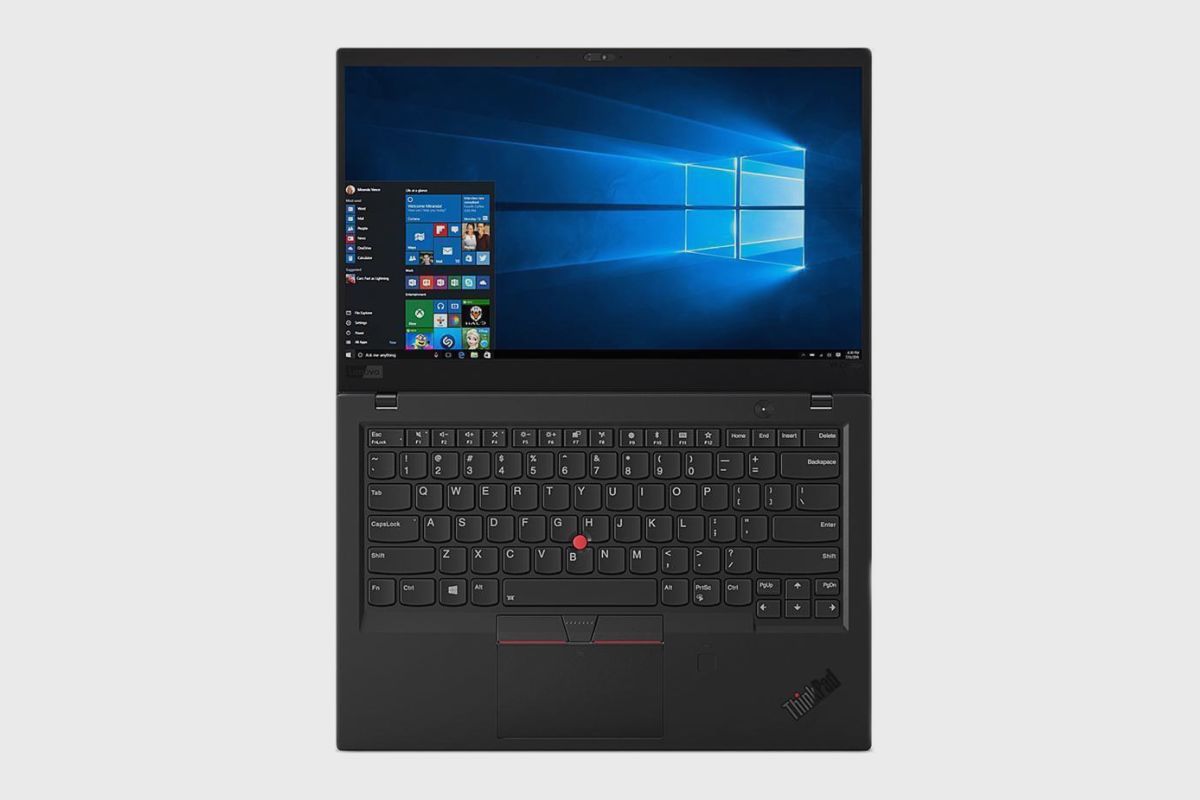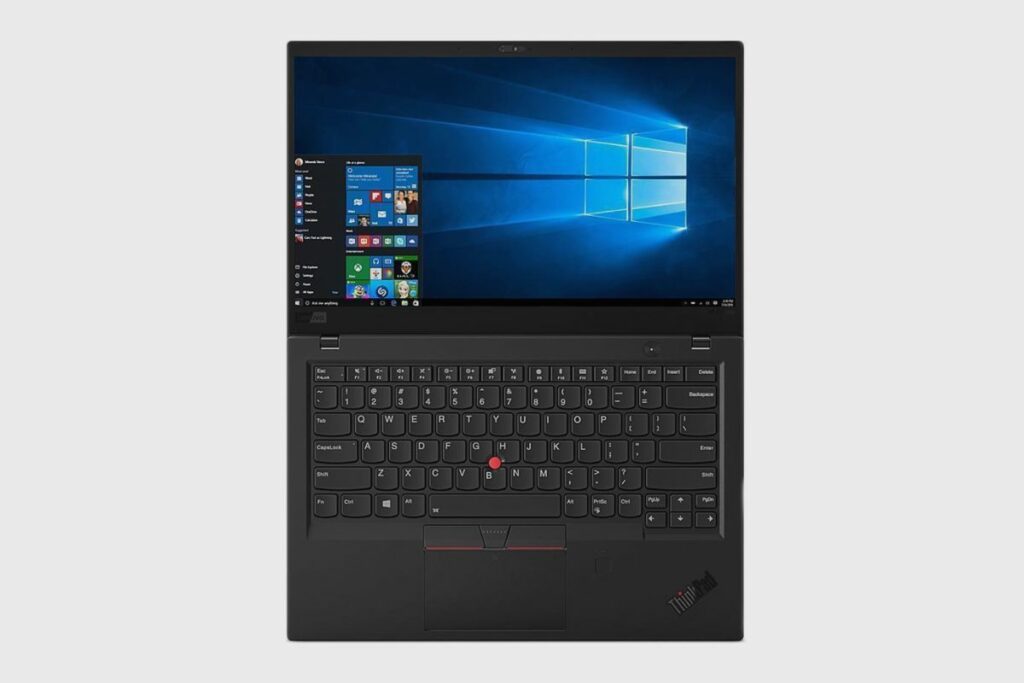 The Touchscreen Display on the ThinkPad X1 Carbon Gen 6
A ten-point multitouch matte display on the Carbon G6 accurately and quickly recognises inputs. The matte coating provides several useful advantages over traditional glossy finishes, including the ability to be used with wet hands. Wet hands may use the Carbon G6's touchscreen without any problems, unlike glossy screens, where wet fingers often adhere to the surface.
However, the touchscreen display on the Carbon G6 comes at a bit of a cost, and some of the options or sacrifices you have to make and pick between when it comes to the display on the Lenovo Carbon Gen 6 can be quite frustrating. The 1080p panel, which includes a regular webcam, is the only option if you want a touchscreen.
Give up the touchscreen and upgrade to a 1440p display if you want a Windows Hello-compatible camera. However, you must forego the touch function, the Windows Hello-compatible camera, and the subpar fingerprint scanner if you want the stunning, bright HDR screen that supports Dolby Vision. Even though the HDR screen is the most expensive option, it also lacks the anti-glare features of the other display options.
It almost feels like the design team at Lenovo was giving all of their fans the proverbial finger when they decided to design the display on the laptop. For God's sake, why did they have to make so many different changes to the display? I think they did it just to mess with everyone, and the people in charge just went with it because they all wanted to mess with us. It all feels like one big April Fool joke that went terribly wrong.
There isn't one perfect design that has everything you could want on a single model, and that is very annoying. If you want one thing, you have to forego something else, and if you want another thing, then something else has to go. Just look at the 1440p model that comes with an HDR screen; it is still missing the anti-glare feature that is present on all the other models. I mean, if that isn't a "middle finger" to your customer base, then I don't know what is.
The Display
Since the model I and my team at the office are inspecting came with a touchscreen display, we are stuck with the basic 1080p display. Which isn't terrible, but it also isn't great. This 14-inch IPS display offers a 157 PPI pixel density and a native resolution of 1,920×1,080. It is just slightly brighter than the Lenovo ThinkPad X1 Carbon 2017 of my comparison devices, achieving an average maximum brightness of 286.7 cd/m2 when evaluated with the X-Rite i1Pro 2. The HP EliteBook 840 G5, in contrast, measured at 630 cd/m2, which is significantly brighter than the Carbon G6. The Dell Latitude 7490 is only 2% brighter than this test device, and the HP EliteBook 745 G5 is only marginally brighter than the EliteBook 840 G5.
The EliteBook 840 G5 just outshines the Carbon G6's 91% evenly bright display, which is on par with that of its predecessor. This degree of brightness uniformity means that the display seems homogenously black in a darkened room. Although there is a small amount of backlight bleeding at the bottom of the display, it is not noticeable and would not be a problem in normal use.
The display's colour temperature is 6,571 K, and it is, by default, 95% sRGB correct. Although the latter is quite close to the ideal 6,500 K value, the Carbon G6 cannot be suggested for use in professional image processing due to the level of colour accuracy. The Carbon G6 is adequate for light picture editing; however, we only suggest tools for professional image editing when they are substantially closer to 100% sRGB correct.
Strong viewing angles are present on our test device, which is common for IPS panel-equipped smartphones. This IPS display performs better than the majority of the ones we have evaluated in terms of brightness and contrast loss at angles acuter than 45 °. When gazing down at the device with the display at a sharp angle, these distortions are most obvious; nonetheless, this shouldn't be a problem in normal use.
Panel Size and Type
The Lenovo ThinkPad X1 Carbon Gen 6 touchscreen boasts a 14-inch IPS display with a native resolution of 1,920×1,080, resulting in a pixel density of 157 PPI. There are also multiple display options available. Users can opt for a glossy WQHD HDR display, with or without a touchscreen, or a non-touch 1,920×1,080 display. The glossy display variant would be ideal for image editing, while the matte finish diffuses reflections excellently, making it an excellent choice for outdoor usage.
In terms of comparison, the Lenovo ThinkPad X1 Carbon Gen 6 touchscreen's display can be compared with the display models of other devices such as the HP EliteBook 840 G5, Dell Latitude 7490, HP EliteBook 745 G5, and X1 Carbon 2017.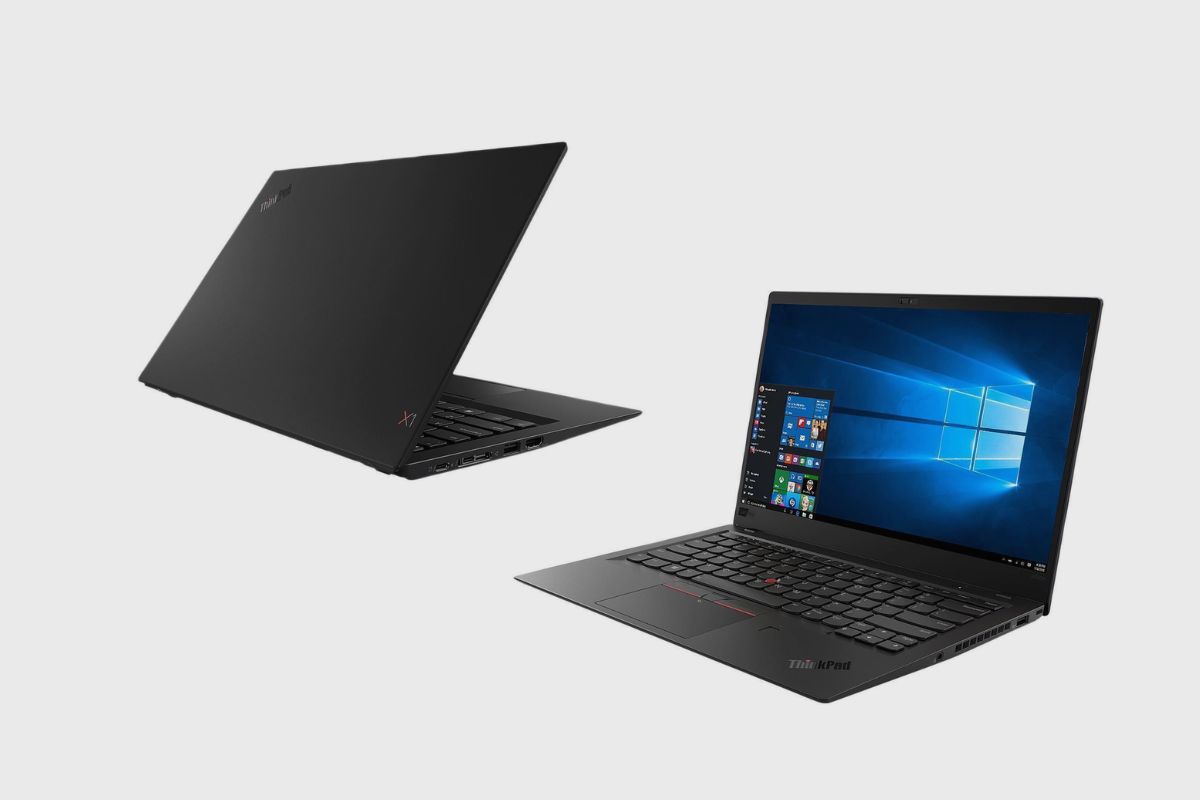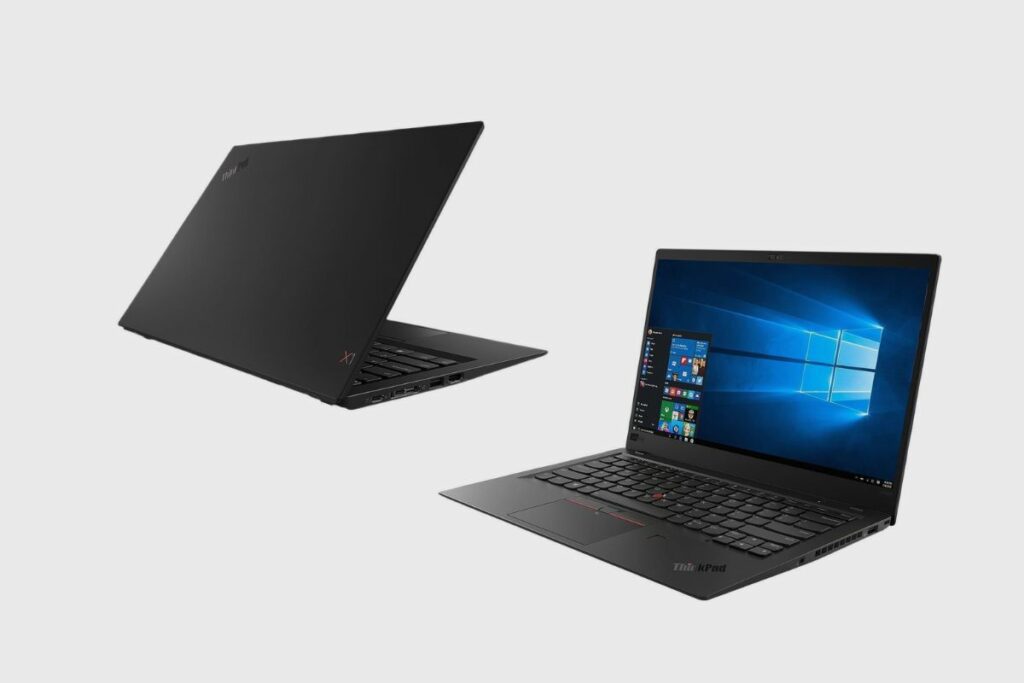 Touchscreen Capability
Some Lenovo ThinkPad X1 Carbon (Gen 6) computers come with a touch-sensitive display that adds an additional layer of convenience for users. The screen's sensitivity allows for a more effortless navigation of the device, providing users with the option to use both the touchpad and the touchscreen.
Navigating through the touchscreen is incredibly responsive and accurate. The device lets users tap, swipe, scroll, and pinch-to-zoom with relative ease, to execute various commands. Having the option to use the touchscreen is an added advantage because it provides an alternative mode of interaction. This is especially useful for people who prefer not to use a physical mouse or touchpad.
The ThinkPad X1 Carbon (Gen 6) comes with built-in software that provides various customization options to optimise the touchscreen experience. Users have the option to adjust settings such as touchpad delay and precision, enable or disable gestures, and fine-tune other settings to meet their preferences.
Overall, the presence of touchscreen capability on the ThinkPad X1 Carbon (Gen 6) adds versatility and convenience to interacting with the device. Users can now navigate through the device easily using the touch screen, making it suitable for a wide range of applications.
Resolution and Brightness
The Lenovo ThinkPad X1 Carbon Gen 6 Touch Screen is a top-of-the-line business laptop that boasts a crisp and bright display. The device features a 14-inch panel with a resolution of 1,920 x 1,080 pixels. This resolution allows users to view images, videos, and text with superior clarity and detail. Additionally, the vibrant and colourful display provides an immersive viewing experience that sets it apart from other business laptops.
The brightness level of the ThinkPad X1 Carbon Gen 6 Touch Screen is equally impressive, thanks to its use of advanced technology. The device comes equipped with an IPS panel that offers excellent viewing angles and colour accuracy.
One of the most notable features of the Lenovo ThinkPad X1 Carbon Gen 6 is its support for Dolby Vision HDR on some models. The technology provides better dynamic range, brightness, and colour than a non-HDR display. Therefore, users can experience deep blacks and vibrant colours in both movies and work applications. The feature enhances the picture quality to provide a more immersive experience, making it an ideal tool for video editors, photographers, and anyone who values superior display quality. However, it is not available on the 1080p touchscreen version.
In summary, the Lenovo ThinkPad X1 Carbon Gen 6 Touch Screen is an impressive device that offers excellent resolution, brightness, and advanced technology to ensure a pleasurable viewing experience.
Final Thoughts
On the whole, the touchscreen display on the Lenovo ThinkPad Carbon Gen 6 is pretty good and solid enough to handle a range of tasks, from basic tasks like watching movies and TV shows to more complicated tasks like photo editing, and while its 95% SRGB rating isn't perfect, you'd be hard pressed to find a laptop within this price range that can match this laptop's sRGB rating.
The red of Elastigirl's suit and the green in the trees really stood out when I viewed a trailer for The Incredibles 2 on this display. Colours remained true at angles of up to 90 degrees to the left or right, and fine details like the lines of Mr Incredible's head were sharp.
Image Gallery – Lenovo ThinkPad X1 Carbon Gen 6 Touchscreen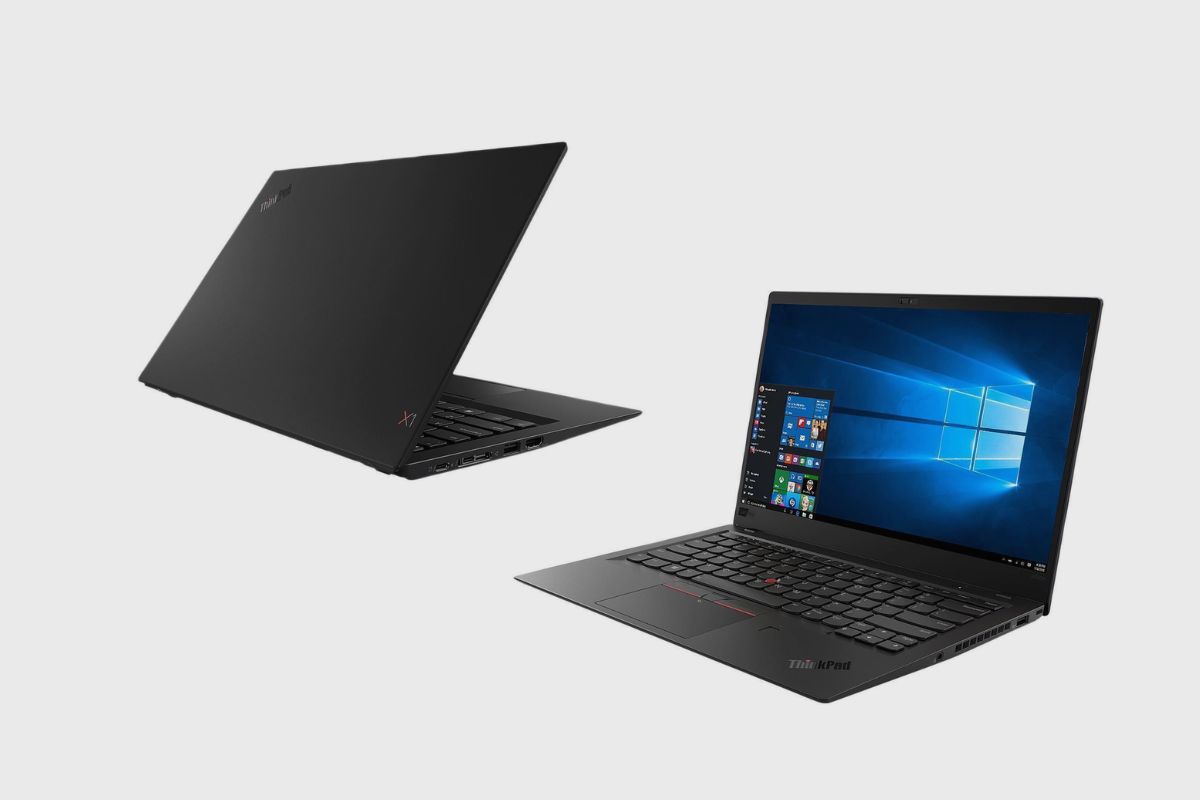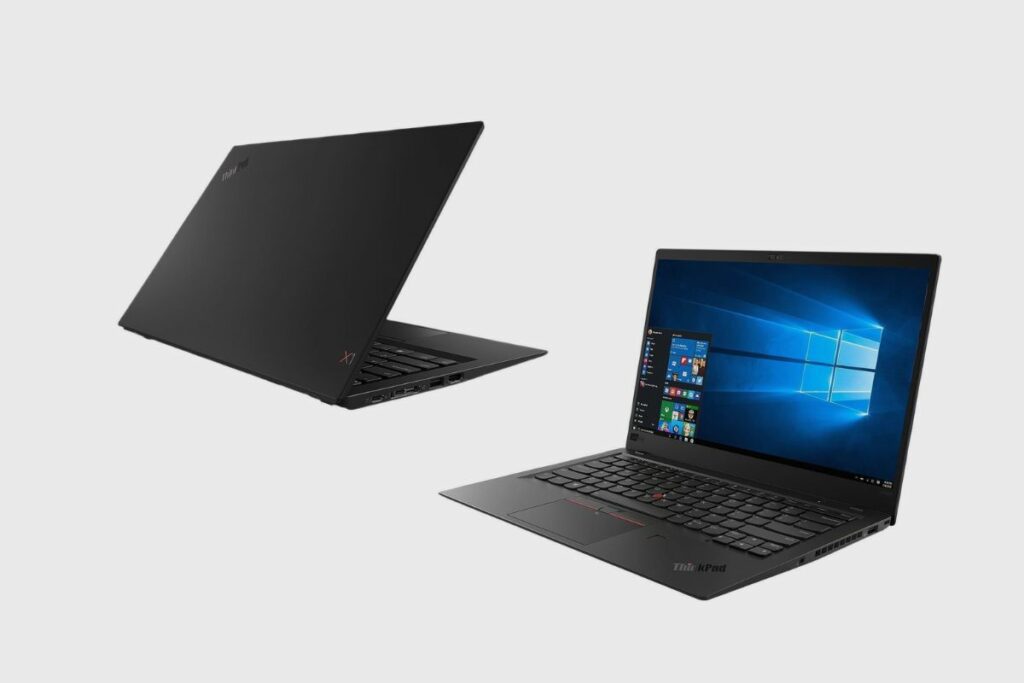 ---
Related Posts:
References: