The Lenovo Thinkpad X1 Yoga Gen 6 is a touchscreen laptop that houses a Stylus pen and comes with better performance than its Gen 5 predecessor. It is a strong and flex-free device made to withstand the pressure of turning it into a tablet or placing it in tent mode. This model also features an Intel Core i7 processor which can be upgraded up to 16GB RAM and 512GB storage at extra cost.
Design – Lenovo ThinkPad X1 Yoga Gen 6
The Lenovo Thinkpad X1 Yoga Gen 6 has an aluminium chassis that feels premium and robust with a keyboard, touchpad and hinge that matches the storm grey hue of the chassis. There is a power button on the deck with an LED indicator and an in-built fingerprint sensor. It also houses a Stylus pen on the right edge where you can charge and store the pen.
Writing on the touchscreen with the Stylus pen feels like writing on a glossy surface. It comes with a bold Thinkpad X1 logo on the deck and lid which adds some sort of flair to the design. It also has a bigger 4.33inches touchpad than the Gen 5 option.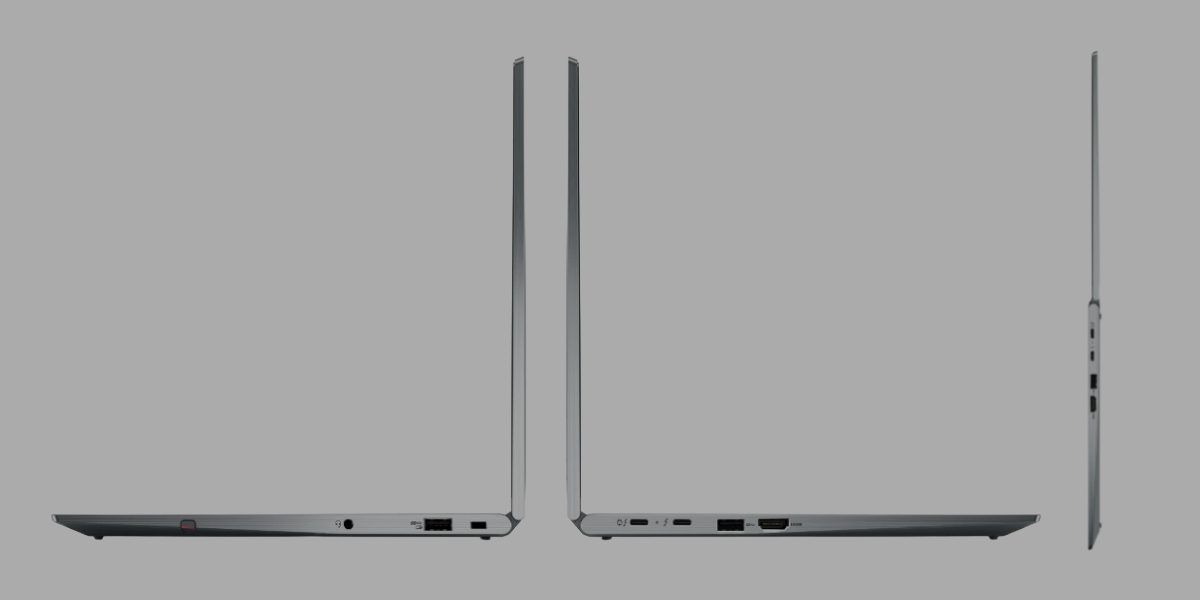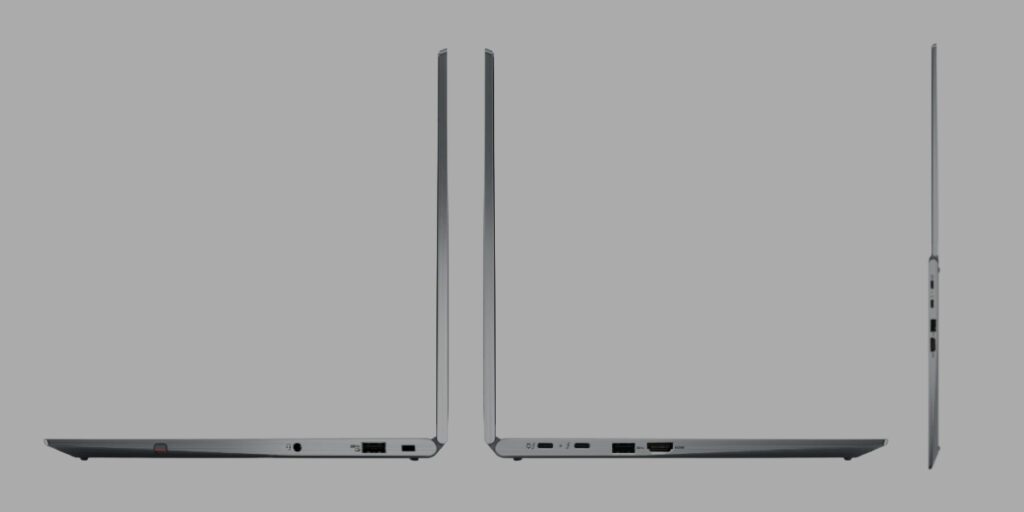 Display
It offers a 14 inches IPS LCD display, a taller 16:10 aspect ratio with 1920 x 1200pixel resolution and a 400nits maximum brightness. The screen on the Lenovo Thinkpad X1 Yoga Gen 6 is a bit taller than the Gen 5 because of the change from 16:9 to 16:10 aspect ratio which offers more space and also means that you get to scroll less through web content.
It is a touchscreen device with a matte textured display which makes colours appear a bit dimmer than they would appear on a glossy screen.
Performance and Battery life
Lenovo Thinkpad X1 Yoga Gen 6 laptop with Windows 10 OS is equipped with a fast Intel Core i7-1165GH processor, 8GB of RAM expandable up to 16GB and 256GB of storage expandable up to 512GB. This laptop is a fast one and can handle the demanding workload and with the help of Intel Iris Xe Graphics, it can handle light gaming although it is not a gaming laptop.
It has a nice port selection with 2x Thunderbolt 4 ports, 2x USB 3.2 Gen 1 port, an HDMI 2.0, 3.5mm audio combo jack, and a lock slot. It also has four 360° microphones that will do a great job picking your voice during a zoom meeting and a Dolby Atmos speaker system with great and audible sounds and clear vocals.
The Ctrl and Fn keys are swapped from where they appear on most laptops so it might take a little while to get used to it. The ThinkPad X1 Yoga Gen 6 can be used in tablet, stand, clamshell or tent modes.
Lenovo Thinkpad X1 Yoga comes with quite a number of security features which includes an IR camera that detects human presence and automatically locks your computer when you're not close by and a privacy Guard feature that makes it hard to peek at your device from the side.
The battery life of the Lenovo Thinkpad X1 Yoga Gen 6 is pretty good with about 8 hours of battery life of continuous use at an average brightness level.
Features
The fingerprint scanner and power button are merged together i.e. the power button is the fingerprint scanner.
It can be used in tablet, stand, clamshell or tent modes.
Bigger touchpad than its Gen 5 predecessor.
14inches screen size.
Built-in stylus.
It is a Touchscreen device.
It has a taller 16:10 aspect ratio.
Specifications
Operating system:
Windows 10pro
Processor
Intel Core i7-1165G7, 2.8GHz
GPU
Intel Iris Xe Graphics
Display size
14inch LCD IPS, 60Hz refresh rate
Resolution
1920 x 1200pixel
Webcam
720p HD camera
RAM
8GB SDRAM
Storage
256GB
Dimensions

12.28 x 8.78 x 0.59 inches
Weight

3pounds
Port:

2x Thunderbolt 4 Type-C, USB 3.2 Gen 1, 3.5 mm
headphone /microphone combo jack, HDMI 2.0
Connectivity

Wi-Fi 6, Bluetooth 5.2
Battery

Up to 8hours
Colour
Storm Gray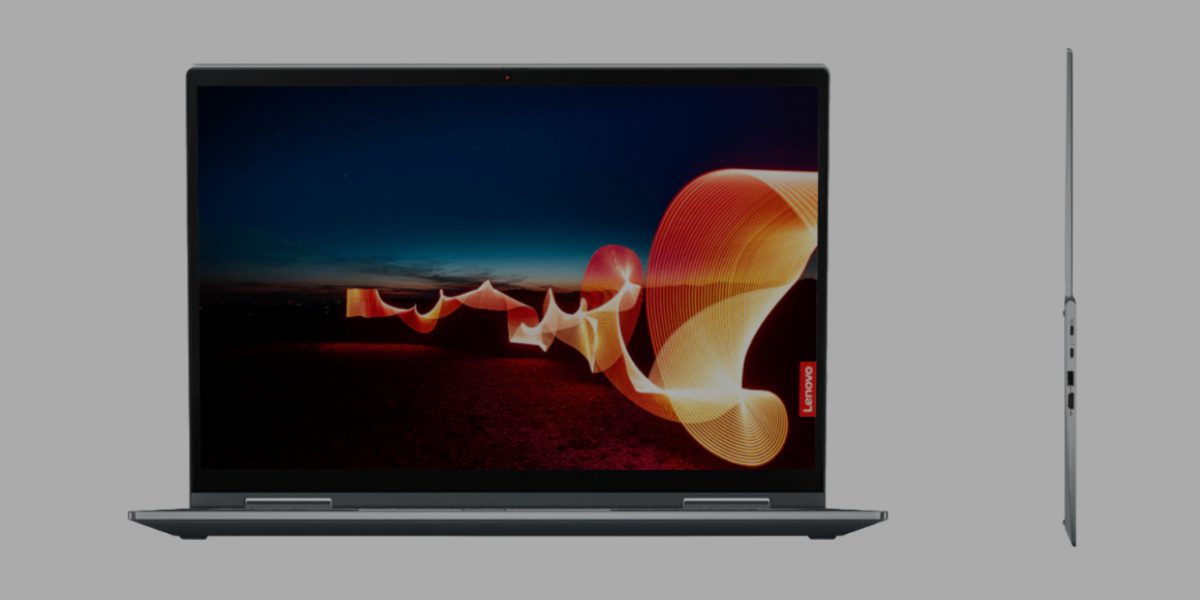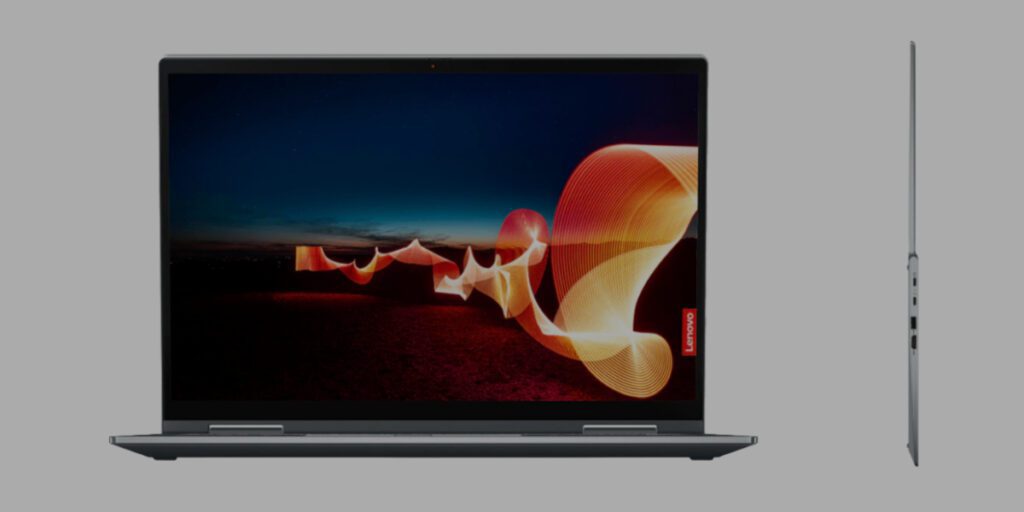 Pros
Fast performance.
Good battery life.
The stylus is in-built.
Sleek and stylish design.
Cons
It is expensive.
It doesn't have an SD card slot.
It gets scratched easily.
How much is Lenovo Thinkpad X1 Yoga Gen 6?
The price of this device is based on the storage size and the processor. The Intel Core i5 base model cost $1,526 for 8GB RAM and 256GB Storage size and with an extra $305, you will get higher storage of 16GB RAM and 512GB SSD.
The Intel Core i7 model cost $2,049 for 8GB of RAM and 256GB storage with a $2,329 price tag on the 16GB RAM and 512GB Storage.
Available series
The Lenovo Thinkpad X1 Yoga laptop has a number of series each different from the other in terms of their display size, weight, processor and their sizes.
ThinkPad X13 Gen 2
ThinkPad X13 Yoga Gen 2
ThinkPad X13 Yoga
ThinkPad X12 Detachable
ThinkPad X13 (Intel)
ThinkPad X13 (AMD)
ThinkPad X1 Carbon 8
ThinkPad X1 Yoga Gen 5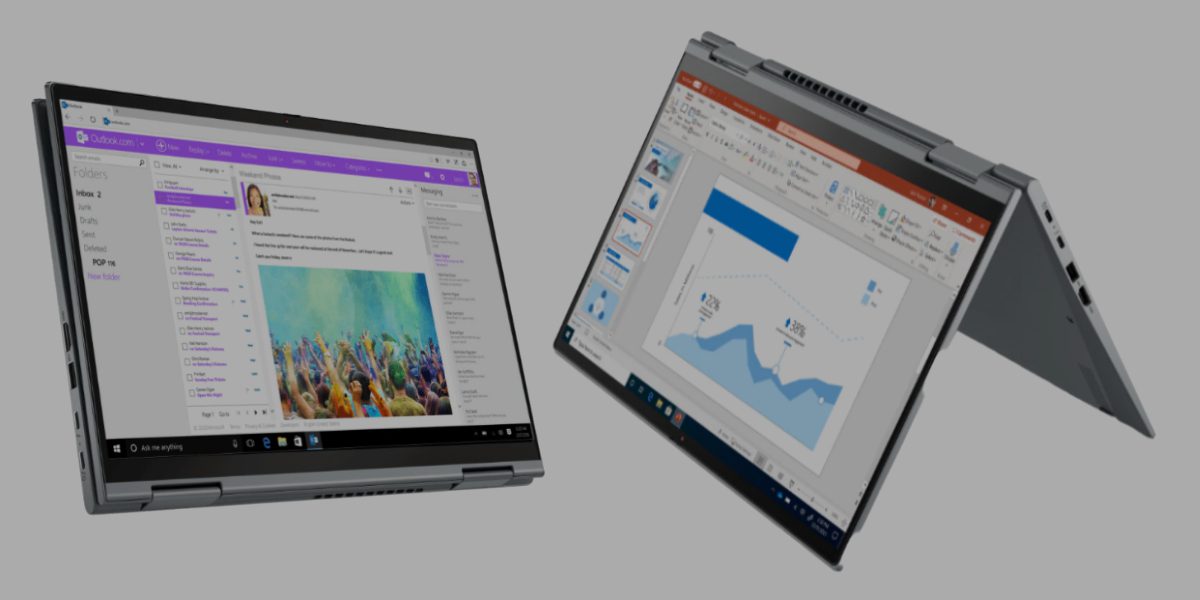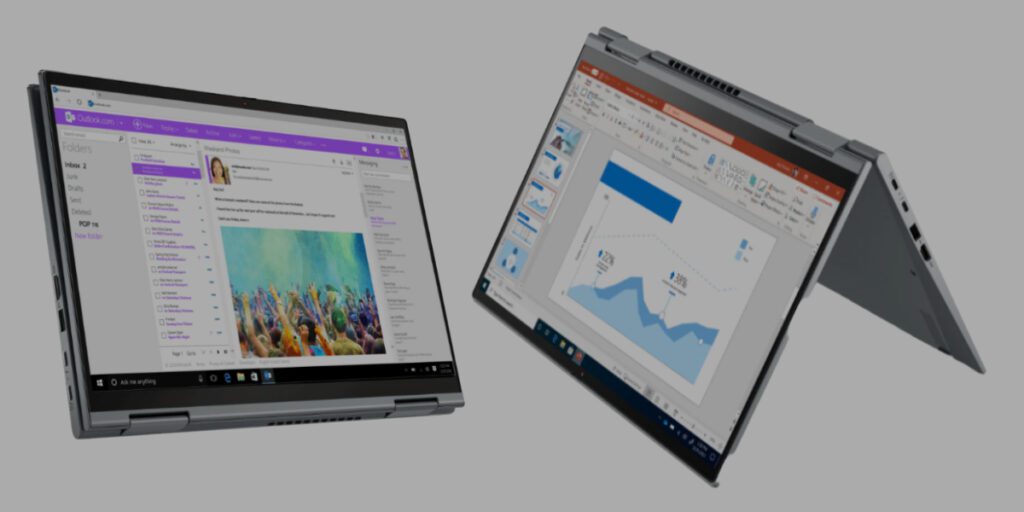 Buying guide
Lenovo Thinkpad X1 Yoga Gen 6 is a good device from the design to the overall performance. Its base model with an Intel Core i5-1135G7 CPU is sold at a much affordable price if you can't afford the Core i7 model which is more expensive and of faster performance. Other than the difference in the processors, the Lenovo Thinkpad X1 Yoga Gen 6 with Core i5 processor and the one with Core i7 processor are the same thing. They both offer the same upgradeable RAM and Storage size.
Is Lenovo Thinkpad X1 Yoga Gen 6 worth buying?
Yes! If you want a sleek-looking device that offers great performance then buy this device. It also has some nice features like a built-in stylus, fingerprint reader and a lot of security options. You won't regret purchasing this device as long as you don't mind spending a bit more money.
Conclusion
In conclusion, the Lenovo Thinkpad X1 Yoga Gen 6 laptop is a powerful yet portable touchscreen device with outstanding performance and a good battery set. Are you in need of a fast device that handles multi-tasking seamlessly? If yes, then the Lenovo ThinkPad X1 is a good choice.
FAQ – Lenovo ThinkPad X1 Yoga Gen 6
1. What is the difference between the two models?
Answer: Both the devices come with the same specifications except the processor speed. The Intel Core i7 version comes with a 7th generation quad-core processor whereas the Intel Core i5 version comes with a 6th gen dual-core processor. Both these versions run smoothly without any lag or stutter.
2. Is it possible to upgrade my memory?
Answer: You can add additional memory by upgrading your existing memory module. However, there might be compatibility issues when adding new modules to older laptops. So make sure before doing so.
3. How do I know whether my computer supports a USB Type C port?
Answer: Most modern computers support USB type c ports. But check out the manual first before plugging in anything else because sometimes they may not work properly.
4. Does it have a backlit keyboard?
Answer: Yes it does.
5. Which OS does it run?
Answer: Windows 10 Pro.
Product Image Gallery