A gigabit switch is an Ethernet-based network switch that connects multiple devices on a Local Area Network (LAN) at a transfer speed of 1 gigabit per second (Gbps) or higher.
This switch comes in handy for offices with enough desktops and people who work remotely and have to download huge files while working. With a gigabit switch, you are guaranteed fast data transfer, fewer cable connections and reduced bottlenecks.
Some of the major features of gigabit switches are:
Security: These switches come with built-in security features such as hosting firewalls and segmentation
Power over Ethernet (PoE): With the PoE technology, devices are powered via Ethernet connections instead of battery or AC power. This technology greatly enhances flexibility.
The number of connections: The number of ports on the switch determines the number of network users and endpoints in use. A large number of ports means a large number of connections. Although some switches have up to 52 ports, the number of ports on gigabit switches varies widely.
Multigigabit technology
Application hosting
Amongst several gigabit switches in the market today, the TP-link 16 port gigabit switch stands out. This desktop switch is packed with the latest innovative energy-efficient technologies that make the transition to the Gigabit Ethernet seamless.
It also greatly increases the speed of your network server but with reduced power consumption, which makes it an eco-friendly device for offices and homes.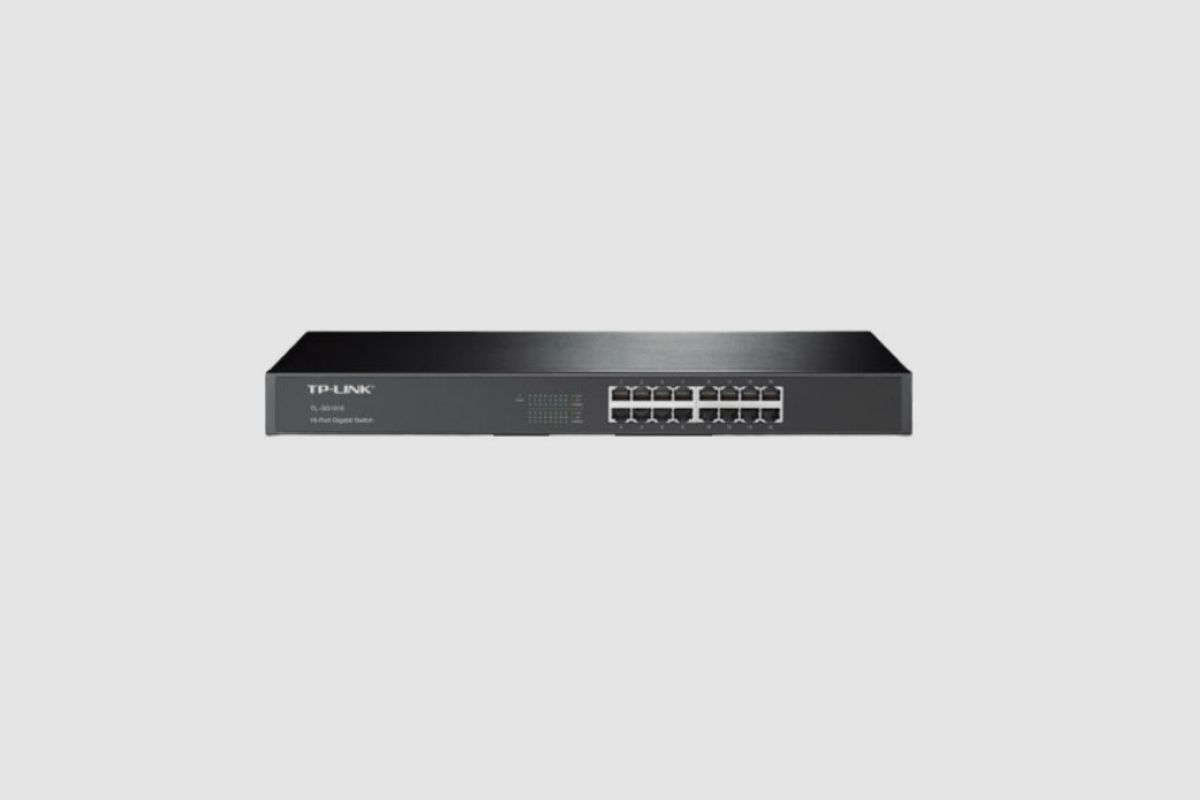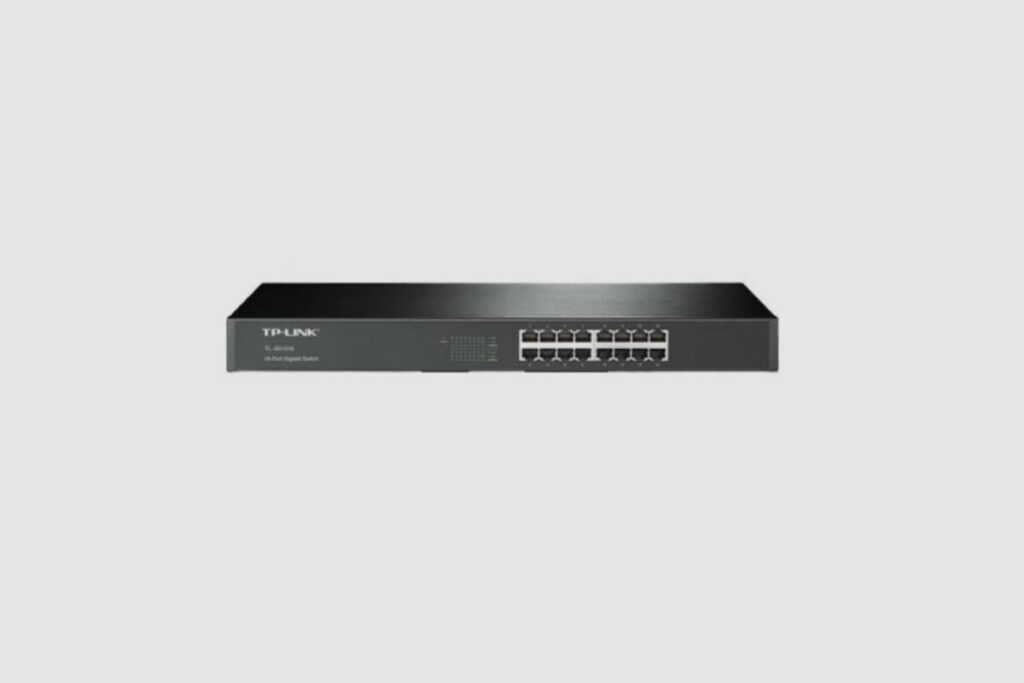 TP-Link 16-Port Desktop Gigabit Ethernet Switch/Hub, Ethernet Splitter, Plug & Play, no configuration required, Steel Case(TL-SG116)
Last Amazon price update was: September 23, 2023 11:29 am
Listed below are the specifications of the TP-link 16 port gigabit switch
External power supply: External Power Adapter 100VAC ~ 240VAC, (Output: 12VDC / 1.0A)
It comes with 16 × 10/100/1000Mbps ports, auto-negotiation, Auto-MDI/MDIX interface
Standards and protocols: IEEE 802.3i, IEEE802.3u, IEEE802.3ab, IEEE802.3x, IEEE802.1p
Dimensions in W x D x H are 11.3 × 4.4 × 1.0 inches (286 × 112 × 25 mm)
Maximum heat dissipation is 34.1BTU/h (British Thermal Units per Hour)
Maximum power consumption is 10 Watts
Fanless design which ensures a noiseless operation
The packet forwarding rate is 23.8 Mpps
MAC address table is 8K
Packet buffer memory is 4.1Mb
Jumbo frame is 10Kb
Has a physical security lock
LED indicators are system Power, link/act indicators per port built into each RJ-45 port
The transfer method is to store and forward.
Included in the box of this package are a 16-Port 10/100/1000Mbps Desktop Switch, power adapter, installation guide and rubber feet
Advanced features of this switch include:
Green Technology
802.3x Flow Control
802.1p/DSCP QoS
IGMP Snooping
Environmental conditions for the operation of this switch are:
Operating Temperature: 0°C~40°C (32°F~104°F)
Storage Temperature: -40°C~70°C (-40°F~158°F)
Operating Humidity: 10% ~ 90%, non-condensing
Storage Humidity: 5%~90% non-condensing
The TP-link 16 port gigabit switch is certified Federal Communications Commission (FCC) and Restriction of Hazardous Substances (RoHS)
Features
Listed below are some of the best features of the TP-link 16 port gigabit switch:
16 10/100/1000Mbps Auto-Negotiation RJ45 ports supporting Auto-MDI/MDIX: This switch comes with 16 10/100/1000Mbps ports that expand your network capacity and allows for large transfer of multimedia files, graphics, CGI and CAD. Transfer speed using the TP-link 16 port gigabit switch is extremely fast, and this assures users of productivity in their tasks.
Green Ethernet technology saves power consumption: This switch features the latest innovative energy-efficient technology that automatically adjusts power consumption depending on the link status and cable length, helping to reduce the carbon footprint of your network.
IEEE 802.3x flow control provides reliable data transfer
Steel housing, desktop or wall-mounting design: This switch can easily be mounted on walls
Support 802.1p/DSCP QoS and IGMP Snooping function: Traffic optimisation is another great feature of the TP-link 16 port gigabit switch. The 802.1p and DSCP QoS ensure smooth latency-sensitive traffic such as voice and video, while the IGMP snooping improves the multicast data stream
Plug and play, with no configuration, needed: Ease of use is guaranteed with this gigabit switch. Installation is plug and play, and there are no configurations required which means you can start using it immediately after you get it.
Performance
From its speedy transfer, fanless design, ease of use, easy installation and traffic optimisation, it is clear to see that TP-link 16 port switch offers exceptionally high performance.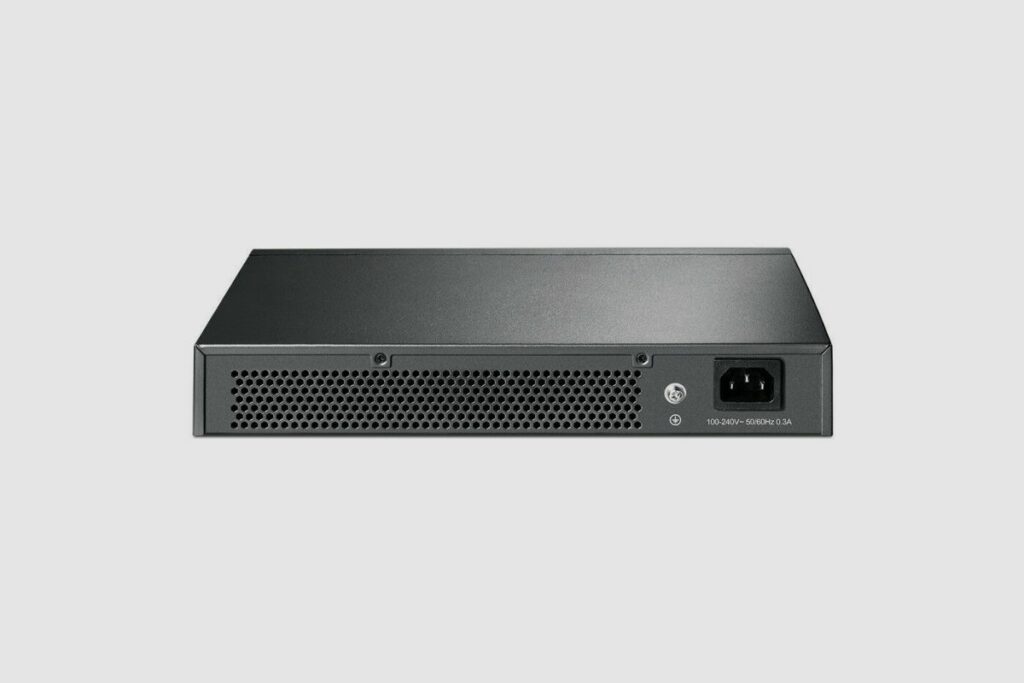 Ease of Use
The ease of use provided by the TP-link 16 port gigabit switch is remarkable. It has features that ensure the use of this device is convenient and hassle-free. The auto features make installation plug and play, which means it works perfectly when connected without any form of configuration.
This switch also supports Auto-MDI/MDIX, which removes the need for crossover cables. Operation on this switch is also quiet, thanks to its fanless design. The auto-negotiation on each port can sense the link speed of a network device (10, 100, or 1000 Mbps) and adjusts accordingly for compatibility and satisfactory performance.
Price
Costing $66.99, the TP-link 16 port gigabit switch is an affordable device and is worth every penny it costs because it provides exceptional value for its price.
Reliability
Asides from the amazing features the TP-link 16 port gigabit switch comes packed with; it also serves as a durable device because you can use it for a long period of time without any issues, provided that it is properly maintained.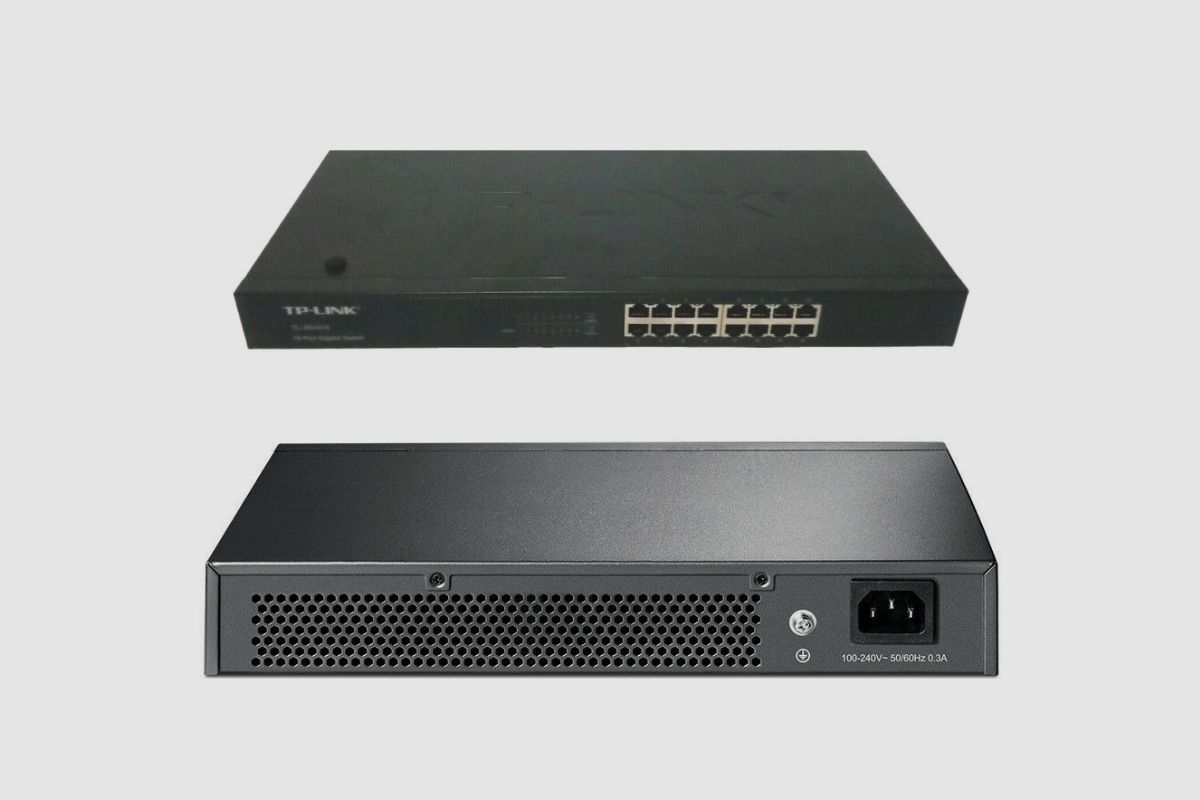 Pros
Installation is plug and play
Compact size
Can be mounted on walls
No configuration required
Less power consumption
Increased speed of your network server
Noiseless operation
Quick transfer of large files
Provides ease of use
Improves the reliability and functionality of the home network since it supports 10, 100 and 1000Mbps data rate
Performance is high.
Cons
Reliability issues
Can be temperamental
Not very durable.
Conclusion
Often described as the latest innovative energy-efficient technology, the TP-link 16-port gigabit switch is the way to go if you want a seamless transition to Gigabit Ethernet. It comes packed with features that guarantee users of high performance, ease of use, instant file transfer and reduced power consumption.