Lenovo is a worldwide recognized laptop company that has amassed a large number of faithful customers because annually, it keeps producing a new brand that is always an improvement of their predecessors. This year again, in mid-May Lenovo in its Thinkbook series release two brands of laptops which are the Lenovo Thinkbook 13s and Lenovo Thinkbook 14s. It's normal to be curious about these releases.
Thinkbooks as you probably know are laptop brands that are aimed primarily at business people. As you might know, IdeaPad was developed as a consumer-oriented product while ThinkPad was developed. But the ThinkPad was made incorporating the features of the two products. Thinkbook 14s is ideal for business users that want a product that is long-lasting and durable. What other enticing things are you going to love about this model? Join us, as our review unit discusses more Thinkbook 14 in detail.
Listen to This Episode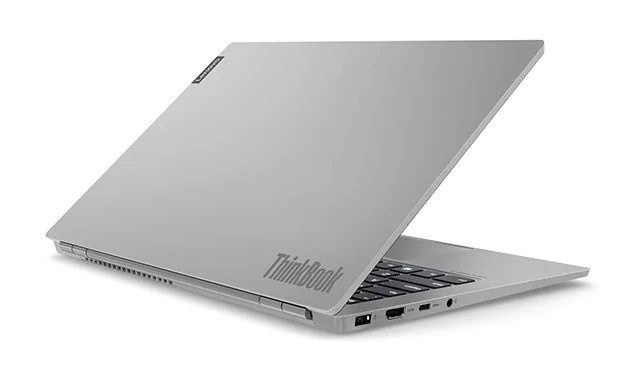 Lenovo Thinkbook 14s: Design
If you have seen or used the Lenovo Thinkbook 13s, you will note that there isn't much difference in the design of the two products. According to us, we would say that the design is not that impressive. There is nothing faulty about the design, and there is nothing that I would say that is very impressive. It's not that heavy neither it is light.
The Laptop has a cover that is made of aluminum and plastic. Perhaps it is the aluminum cover that gives it that flashy look. There is nothing much to its 'mineral grey' color as referred to by Lenovo. 
The Thinkbook logo can be found on the bottom-right while the Lenovo logo is on the top-left. Lenovo claims that Thinkbook 4s is durable and that it is resistant up to 600cc of water.
Another conspicuous feature that you will note is the 1800 hinge which you can open the pc to lie flat if you wish to. Also, Lenovo claims that the hinges are durable and can be opened up to 25000 times.
If we move to the base, you notice that the power button is located at the top right and is embedded with a fingerprint scanner. Below the powered button is the backlit keyboard. Moving further down is the touchpad that is made of glass which enhances its gliding properties.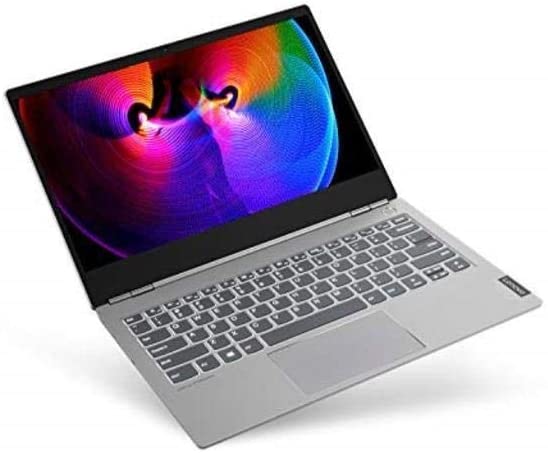 Display
In terms of the display, the Lenovo Thinkbook 14s comes with a 14-inch version with a resolution of 1920X1080 which is a similar spec to Thinkbook 13s. Thinkbook 14s also comes with a glare display which can protect you from excessive lights, but there is not much it can do if it is exposed to direct sunlight. The viewing angles for the Laptop are just fine.
Performance and battery life
In terms of performance, the Thinkbook 14s performance is simply excellent. The Laptop can be powered by a 10th Gen Intel Core processor paired which can still be paired with 24GB RAM and up to 2TB of HDD storage. The Laptop gives you an option for dual-drive storage. Given that it can run on the 10th generation Intel core processors, there is nothing that we can complain about its performance. Multitasking with this Laptop is entirely possible. It is possible to open multiple tabs on chrome, MS word, MS Excel, and other apps with the Laptop not showing any signs of retardation.
Thinkbook 14s comes with a 45Wh lithium-ion battery capacity. This is quite impressive. Lenovo claims that depending on the daily tasks of the user, the battery can last up to eleven hours. Whether that is true depends on how you use your battery. On our side, we can confirm that the battery can last more than 6 hours but seriously doubt if the battery can last eight hours a day especially for a person whose works demand multitasking. Overall, the battery life is quite good. 
Features
At this juncture, we take a look at the other features that this laptop comes with.
Software
Thinkbook 4s comes preinstalled with windows ten and comes with windows 10 bloatware applications such as candy crush friends and bubble witch three. Besides, it comes with Lenovo installed applications such as the Lenovo utility. 
Camera
The camera of the Thinkbook 14s is 720p though it is not one of the best when it comes to cameras that have a 720p reshooting but can still be good for video conferencing via Skype but not good to take photos.
Specifications
Graphics: AMD Radeon 540X 2GB
Keyboard: Backlit, spill-resistant, hotkeys enabled for Skype Calls
CPUIntel Core i5-10210U, Intel Core i7-10710U
Storage: 128GB SSD 
Memory: 8GB (Up to 16GB)
Bluetooth 5.0
Security: Fingerprint scanner, webcam shutter
Webcam: 720p HD
Ports: Slim-tip power port, USB Type-C Gen 2
Battery: Up to 11 hours
OS: Windows 10 Home/Pro
Colour: Mineral Gray
Weight: Starting at 2.95lbs (1.34kg).
WHAT'S IN THE BOX
Lenovo ThinkBook 14s laptop
65W AC adapter.
Pros:
It has a fast and reliable performance
Has an excellent keyboard
A solid battery life
Has a good display
A durable and 180-degree hinge.
Cons:
The design is somehow uninspired
Lacks windows precision drivers
Uncomfortable touchpad
How much is a Lenovo Thinkpad 14s?
Thinkbook 14s can be bought at a starting amount of $749 while Thinkbook starts at $729.
Is Thinkbook 14s worth buying?
From our viewpoint, the product is worth buying, especially if you are looking for value for money. With its high-quality features, you are certainly getting your value for money.
Conclusion
What is evident is that the Thinkbook 14s is a product that you certainly should acquire. There are lots of things about this Laptop that makes it among the best laptops produced this year. Its battery power and superior performance are some of the outstanding features of this Laptop. Let us not forget that its reasonable pricing is one of its selling points.