Apple's iPhone 13, with the 5G connectivity and A15 Bionic chip, is an upgrade from the iPhone 12 in terms of speed, camera performance, display quality, connectivity, battery life and design.
The iPhone 13 by Apple was announced on September 14, 2021, at the company's annual event, with pre-orders starting on September 17. It was then launched on September 24 with the Apple iPhone 13 and iPhone 13 Pro.
Other phones in the Apple iPhone 13 series are the iPhone 13 mini, iPhone 13, iPhone 13 Pro, and iPhone 13 Pro max. If you want the smaller version of the iPhone 13, there are the iPhone 13 mini, and if you need an iPhone 13 Pro with a bigger screen and battery, the iPhone 13 Pro Max is your best choice.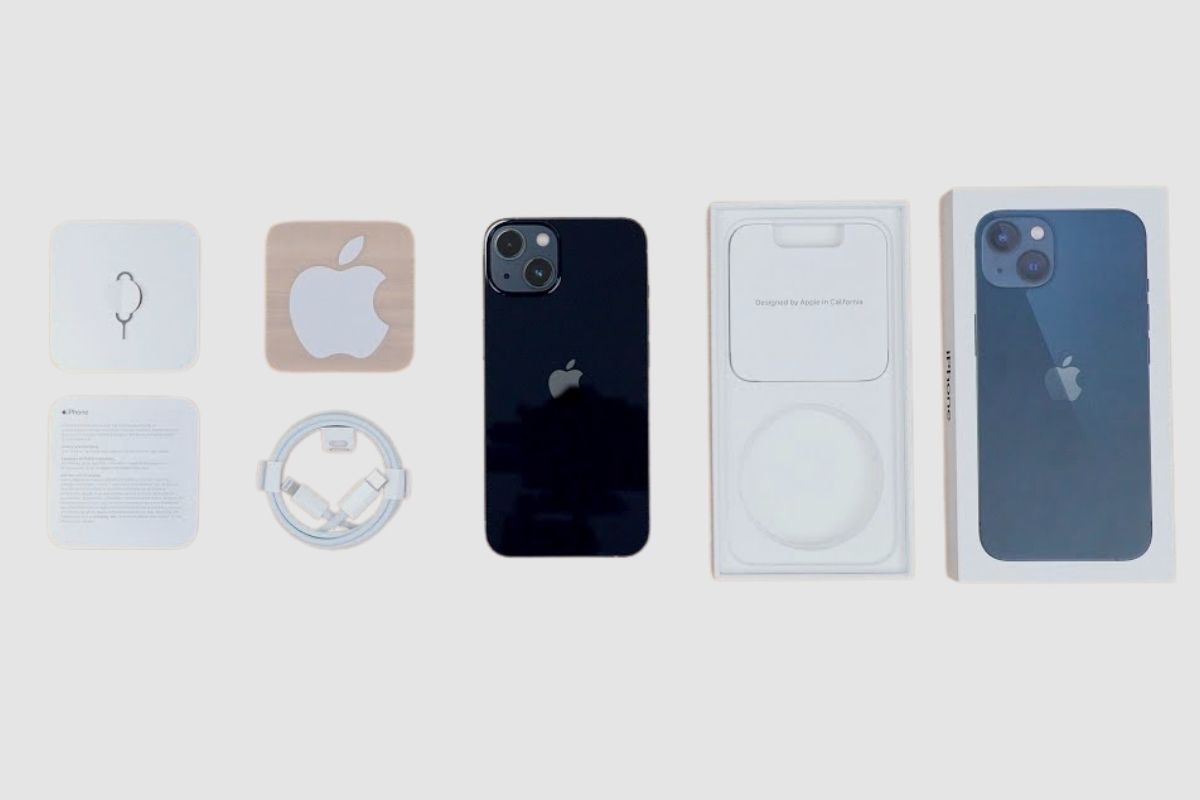 The Unboxing of the Apple iPhone 13
Included in the box are the iPhone, USB Type-C to Lightning cable, documentation, SIM ejector tool and Apple sticker.
Design
Available in 2 sizes – 5.4 and 6.1 inches, the Apple iPhone 13 has a durable flat edge, not much different in design from the iPhone 12.  It has a squared-off design which makes it able to stand on its own. This phone is available in 6 colour variants, namely starlight, midnight blue, pink, product (red) and a new green colour that was launched in March 2022. 
The front and back of this phone are made of glass, and while the back is glossy, the camera housing is matte, though it is vice versa for the 13 Pro. It has a slimmer notch, whose size was reduced by 20%, and Apple's Ceramic Shield technology covering over the display at the front panel, protecting it from accidental drops. But that's not even all – this phone has an IP68 rating for dust and water resistance, which means that it can survive up to a depth of six metres (19.7 feet) for up to 30 minutes.
The rear of the iPhone 13 is plain, with the Apple logo in the middle. There is also a dual camera that is diagonally placed in 45-degree lenses, with its Ultra Wide Camera Sensor at the top left, which is a change from the vertically aligned cameras of previous iPhones.
On the left side of this phone, you will find the silence switch, volume buttons and the SIM tray. The right hosts the antenna window for 5G and the power button, so it's easy to locate with your thumb or finger.
At the bottom, you will find two speakers and the lightning port connector for charging and easy data transfer.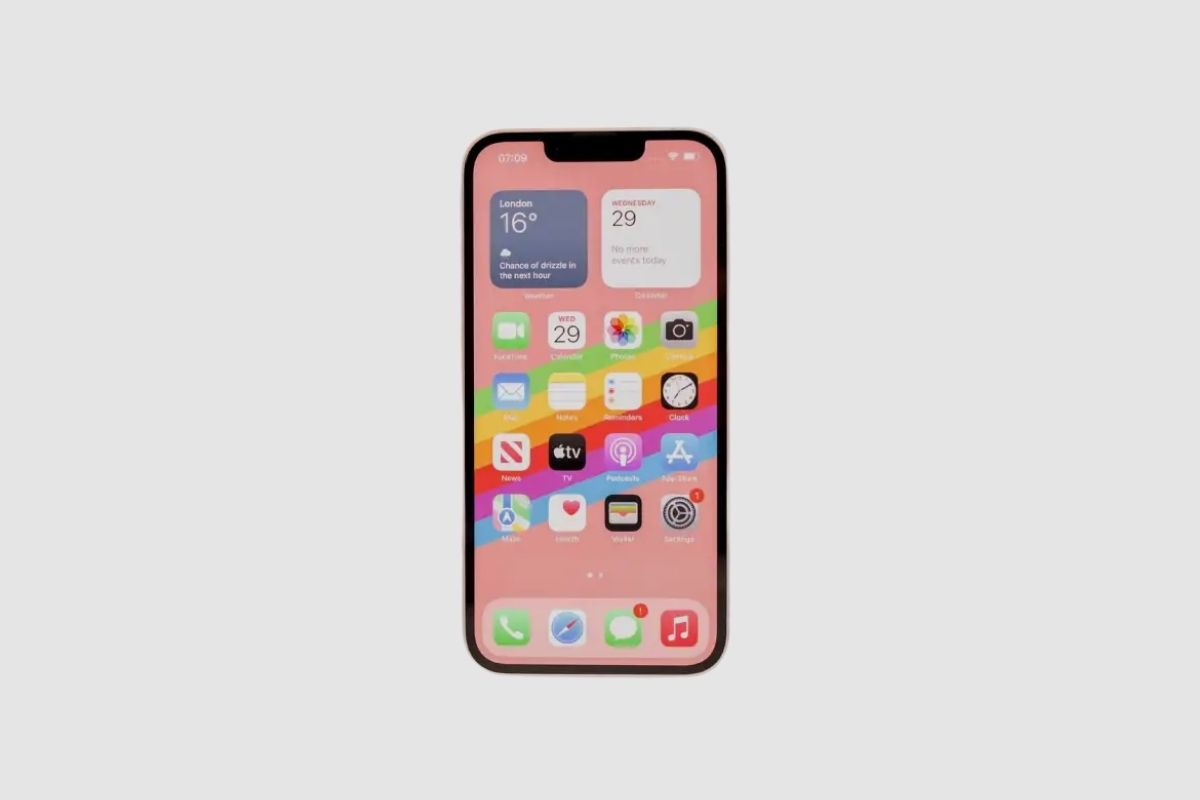 Display
This phone has a measurement of 5.8 x 2.8 x 0.3 inches and weighs 174 grams (6.14 ounces). The display size of the Apple iPhone 13 is 6.1 inches, with a screen-to-body ratio of 86%, resolution of  2532 x 1170, at 460ppi pixel density. 
One of the best features of this phone is the Super Retina XDR OLED display that has an ultra-high pixel density. This means that photos, videos, text or whatever you're viewing will look extra-sharp. There's also a smaller True Depth camera area that makes the display even more expansive.
The OLED display gets brighter by 28%, with up to 800 nits, and increases to 1200 nits for HDR content, making it easier to see in full sunlight. The iPhone 13 features a cinema standard wide P3 colour gamut that displays colours with precise colour accuracy and makes everything on the screen appear natural.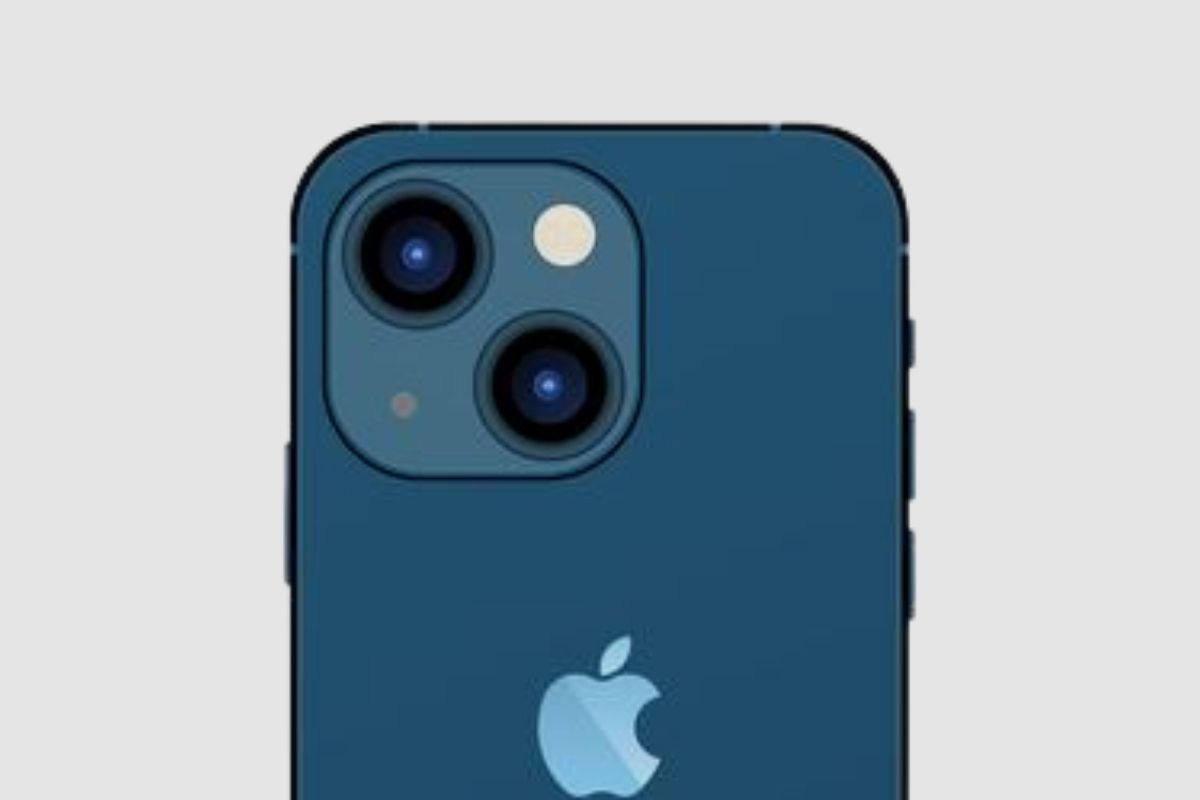 Camera
The Apple iPhone 13's camera is a lot similar to that of the iPhone 12, but with some notable upgrades. The rear camera of the iPhone 13 has a dual diagonally aligned rear camera setup; a 12-megapixel main (wide) f/1.6 aperture with 26 mm lens Sensor-Shift OIS,  and a 12-megapixel (ultra-wide) with f/2.4 aperture with a 120-degree field of view.
Just as the name implies, the ultra-wide camera gives you a wide view even when you're up close to what you're shooting. Hence you can capture more of the scene without having to step back. There's also a digital zoom up to 5x, which allows you to zoom in and focus on far objects. The new wide camera captures 47% more light for better photos and videos.
You also get Apple's Sensor-Shift OIS Technology which is a new sensor-shift optical image stabilisation that keeps shots steady even when you're not, enabling you to get sharp shots even when you're not able to keep the phone perfectly still.
The front camera facing is a 12-megapixel f/2.2 wide camera that works well for selfies and video calls.
There is also an HDR video recording with Dolby Vision up to 4K at 60 fps. The video quality is great, with improved noise reduction and better dynamic range.
The TrueDepth camera system has all the latest features from the back cameras; these features include:
Cinematic mode: Cinematic modes are similar to portraits but used for videos. They focus on transitions and create depth effects which can also be adjusted or edited after recording. It shoots at 1080P and 30FPS.
Photographic Styles: With this feature, you get to choose your photographic style, which is a new option in the camera that changes the default of pictures you're taking. Photographic Styles create a personal look for your photos. Any style you choose stays that way, giving your photos a consistent look. You can boost or mute colours while keeping skin tones natural. But unlike filters, photographic styles selectively apply adjustments to the right areas while preserving skin tones.
Each style is customisable, and there are 4 presets to choose from; Vibrant to make photos bright and vivid, and rich contrast for darker shadows and deeper colours. Warm or Cool to accentuate golden or blue undertones.
Portrait mode: Portrait mode blurs the background to put the focus on your subject. You can try out six creative lighting effects with just a swipe. These lighting modes are: natural light, studio light, contour light, stage light, stage mono and high-key light mono.
Night mode selfies: Night mode senses low light scenes and adjusts to take bright and clear photos. Simply frame your shots, and the camera automatically captures details in low light settings.
Smart HDR 4: This feature recognises up to four different people in a scene and optimises contrast, lighting and even skin tones for each person so that everybody looks their best.
Deep Fusion: Deep fusion activates in mid-to-low-light scenes. It analyses multiple exposures, pixel by pixel, to capture the subtlest textures, patterns and details.
Some other features include:
Quick Take video
Lens correction
Retina flash
Auto image stabilisation
Dolby Vision HDR recording
Time-lapse video with stabilisation
Burst mode
Wide colour capture for photos and Live Photos
Note that the A15 Bionic and TrueDepth cameras also power Face ID, the most secure facial authentication in a smartphone.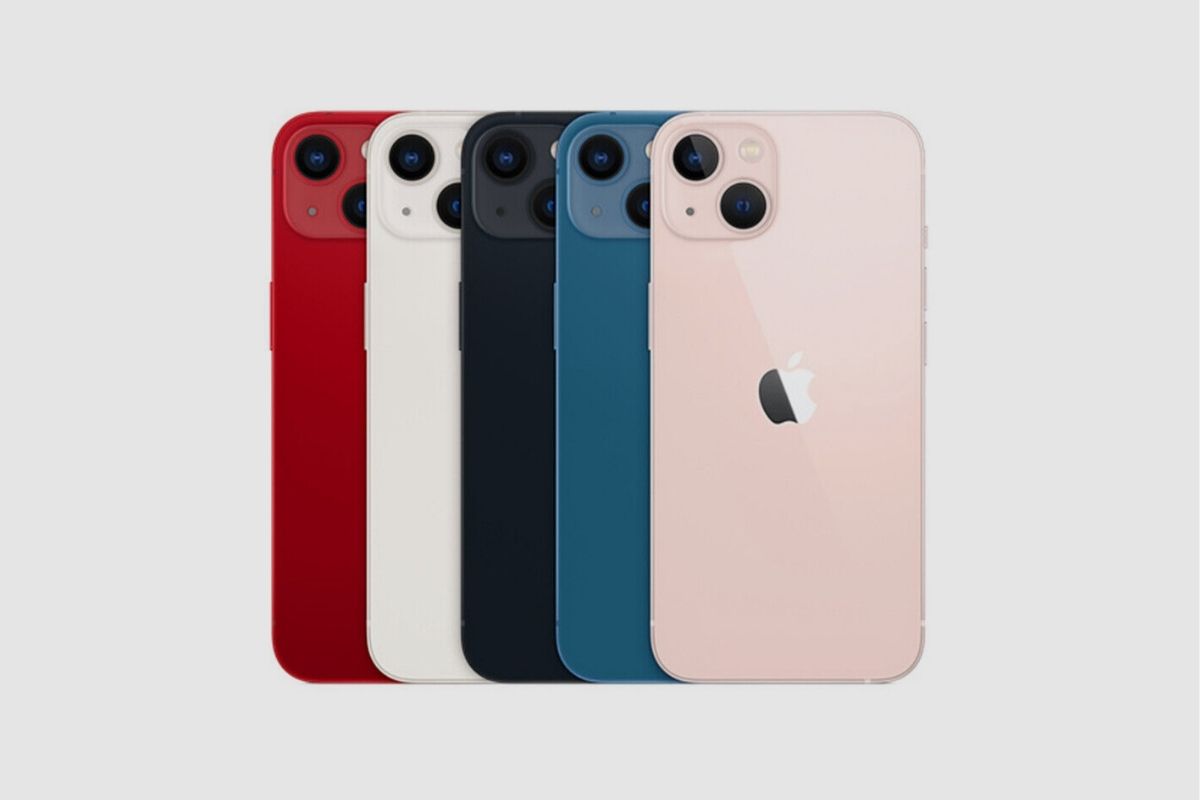 Features
3240mAh battery capacity
Apple A15 Bionic chip
Photographic style
Brighter display
Cinematic mode
Smart HDR 4
Sensor-Shift Stabilization
Base storage is 128GB
Super Retina XDR display
The colour options are starlight, midnight, blue, pink, (product) red, and green
Available sizes are 5.4 and 6.1 inches
5G connectivity
4GB RAM and starting storage at 128 GB, 256 GB and 512 GB
Dual SIM
It supports Qi wireless charging
Splash or water and dust resistant with iP68 rating
Battery Life
With a 3240mAh battery capacity and 100% battery health that can last for up to 10 hours and 33 minutes, the battery life of the iPhone 13 is a major step up from the iPhone 12, as the iPhone 13 lasts up to 2.5 hours longer, thanks to its bigger battery, more efficient display and A15 Bionic chip.
It charges at 51% in 30 minutes with Apple's optional 20W charger. The package of this phone does not come with a charger, but it supports Qi wireless charging. Although the iPhone's 15W MagSafe charger is a bit slower, some may find it more convenient because it is magnetic and doesn't involve the Lighting port. You can also charge using the lightning cable, wireless chargers or Apple MagSafe charger.
Cost
The cost of the iPhone 13 depends greatly on the storage capacity.
While the Apple iPhone 13 128GB, 4GB RAM costs $799, the iPhone 13 256GB, 4GBRAM costs $899, and the iPhone 13 512GB, 4GB RAM costs $1,099.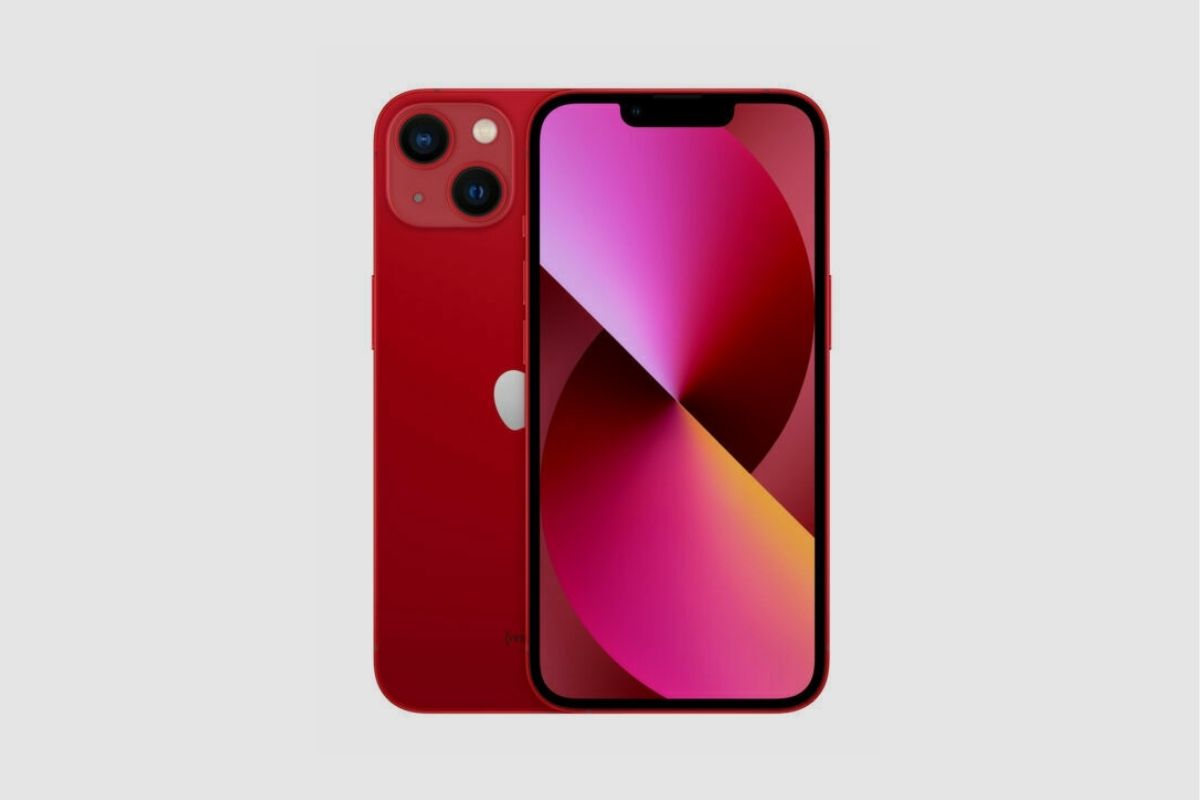 Pros
Improved battery life
Sleek design with cool colour variants
Dual eSim support
Reduced notch
Storage capacity is doubled with a base storage of 128GB
Photographic styles are a great feature of the camera
A3 Bionic processor
MagSafe is more useful
Cinematic Mode
Outstanding design – sturdy and waterproof
Unmatched performance with its 5G connectivity
Brighter OLED display
Privacy protection
Can face ID even with a mask on
TrueDepth camera.
Cons
Minimal design changes from iPhone 12
Slow charging
It is pricey
Despite the reduction in the notch, it is still wide
It is bulky
There is no ceramic shield on the rear
There is no fingerprint sensor.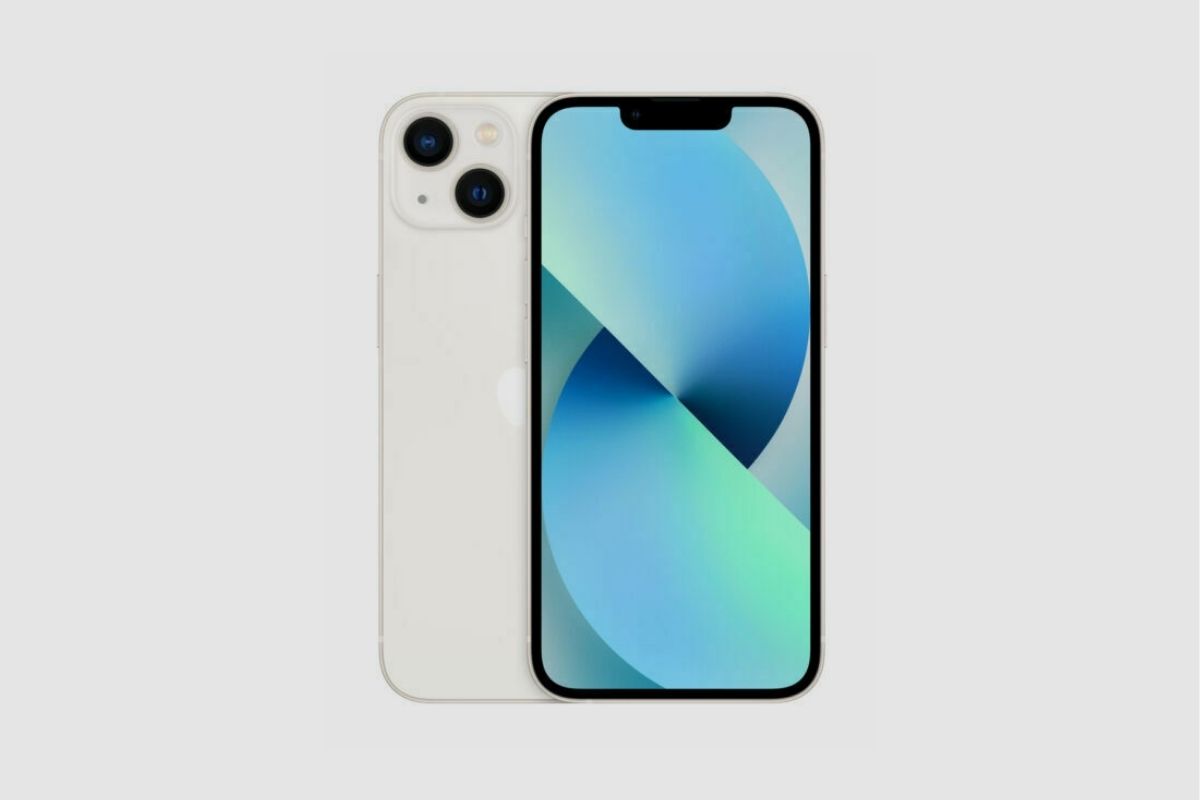 Performance
The Apple iPhone 13 runs on the latest version of the operating system – iOS 15. This OS allows seamless multitasking with the Spatial Audio, and SharePlay in Facetime calls that lets you share movies and music during calls. There is also a "Focus" feature for minimizing distractions by filtering out any notifications that are not relevant to the tasks at hand.
Other amazing features include redesigned notifications, Safari, Maps, Weather, and Notes app redesigns text recognition in images, added privacy features etc.
Also, the A15 Bionic chip is a game-changing, privacy-protecting, power-optimizing, camera-elevating, speed-boosting processor that guarantees remarkable speed and efficiency to each task. This powerful processor has an improved image signal processor, which produces clearer images, and contributes to the impressive battery life of this phone.
The iPhone 13 has an IP68 rating that makes it resistant to water splashes, dust, dirt, and accidental water exposure. Although this phone can be submerged in water for up to 30 minutes without being damaged, intentional water exposure should be prevented as this can result in total damage.
The rear camera of the iPhone 13 has a dual diagonally aligned rear camera setup (wide and ultra-wide lenses) that produces clear pictures. There are also nice camera features that lots of users will find extremely enjoyable.
In terms of battery life, the iPhone 13 presents a 3240mAh battery capacity that lasts 2.5 hours longer than the iPhone 12. This phone has a battery life of about 11 hours.
The operating system, powerful processor, battery life, storage capacity, water resistance, and cameras are major features of the Apple iPhone 13 that give this phone an overall outstanding performance.
Conclusion
In conclusion, you can't go wrong with the Apple iPhone 13, as its brighter display, longer battery life, powerful camera hardware and software, amongst other impressive features, makes it one of the best iPhones available in the market today. This phone cuts across to people with different interests, especially people that love making movies, videographers, and photographers. 
FAQs – Apple iPhone 13 Review.
Is the Apple iPhone 13 worth buying?
With tons of improvements made from the iPhone 12, in terms of a better camera, bigger battery, amazing hardware and software performance, the iPhone 13 is worth the buy, as it provides great value for its cost.
Can you use the face ID with a mask on?
In previous versions of iOS, it was impossible to unlock your phone while wearing a mask. However, the iPhone 13 is one of the phones that supports Face ID unlocking with a face mask on.
Is the Apple iPhone 13 dual sim?
This phone supports dual sim, as long as it is two active eSIMs or a nano-SIM and an eSIM.
How many cameras does the iPhone 13 have?
The Apple iPhone 13 has 2 improved diagonally aligned cameras, with 12-megapixel and ultra-wide lenses.
What cable comes with Apple iPhone 13?
Included in the box of the iPhone 13 is a USB-C-to-Lightning cable
What are the available series of the Apple iPhone 13?
Other available series of the iPhone 13 are the iPhone 13 mini, iPhone 13 Pro, and iPhone 13 Pro Max.
What are the available storage sizes of the iPhone 13?
This phone has basic storage of 4GB, with storage sizes of 128GB, 256GB, and 512GB. Note that the prices of these phones differ based on their storage capacities.