Although there hasn't been any official news about the Apple iPhone 13's release date, Apple iPhone 13 is rumoured to be coming this fall in a virtual event based on Apple's previous histories. Apple is known to launch a new iPhone every year since it began the smartphone series and this year isn't any different. It is rumoured that the iPhone 13 flagships have 4 series just like the iPhone 12 lineup we saw in October 2020.
According to the speculations, we shouldn't experience any delay in the release this year as everything is going in order. The iPhone 12 lineup release was delayed due to the pandemic marking the first September in Apple's eight years event without an iPhone.
From all we've heard, iPhone 13 is set to offer a 120Hz refresh rate, LTPO display on the Pro models, improved battery and upgrades on the cameras including a new portrait video mode that allows you to change the depth of field to suit you.
Rumours about Apple's new iPhone release used iPhone 13 as the name and some have rumoured iPhone 12s. However, while we won't be sure of the actual name until it has been released, Apple analyst Ming-Chi Kuo claims that Apple will be sticking with the name iPhone 13 and it will mirror the iPhone 12 lineup.
---
Apple iPhone 13 design
The new iPhone 13 series are not expected to have any serious change in body design because the iPhone 12 series had a significant design change last year. Dummy units are actually found to be accurate when the phone is finally released and according to the iPhone 13 dummy unit, the iPhone 13 is said to have a few design changes with the speaker moved towards the top of the device, a new camera arrangement in a diagonal form, a larger camera module for the iPhone 13 Pro and Pro Max, and the iPhone 13 Pro Max is slightly larger than its predecessor (iPhone 12 Pro Max).
On the dummy models, the SIM card slot has obviously been moved further down as well as the power button. It is also rumoured that the iPhone 13 would come with a smaller display notch. The iPhone 13 dummy unit suggests that this year's phone will be the same size as the iPhone 12 series but slightly thicker and heavier due to larger batteries with a larger rear camera unit. It is also said to have a Matte Black and an Orange-like colour option along with a new stainless steel coating to reduce smudges and fingerprints.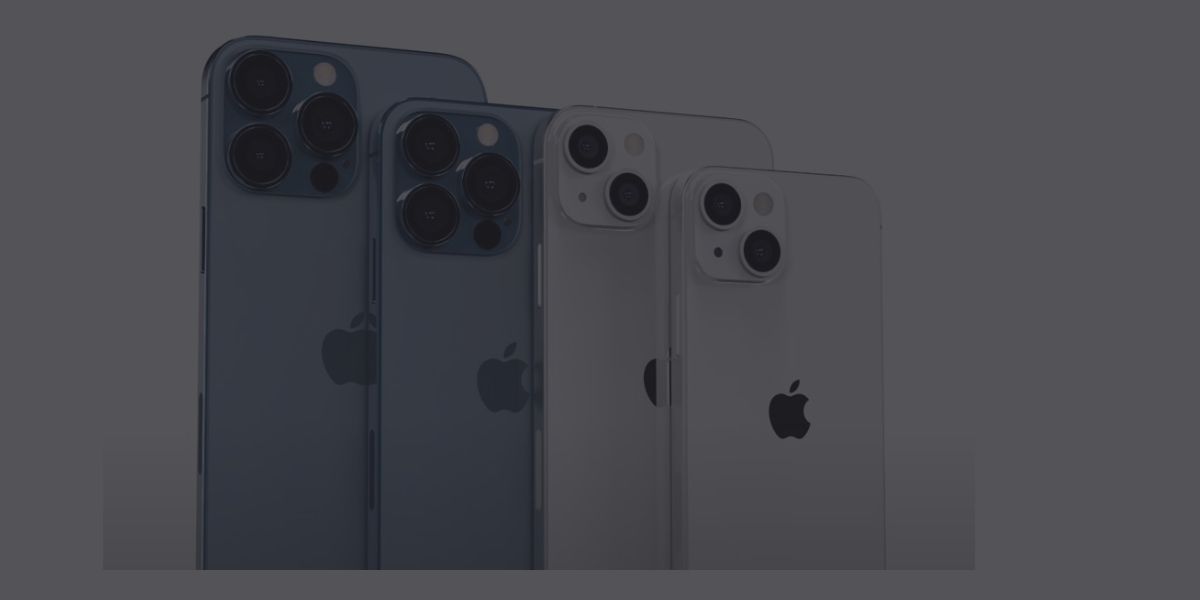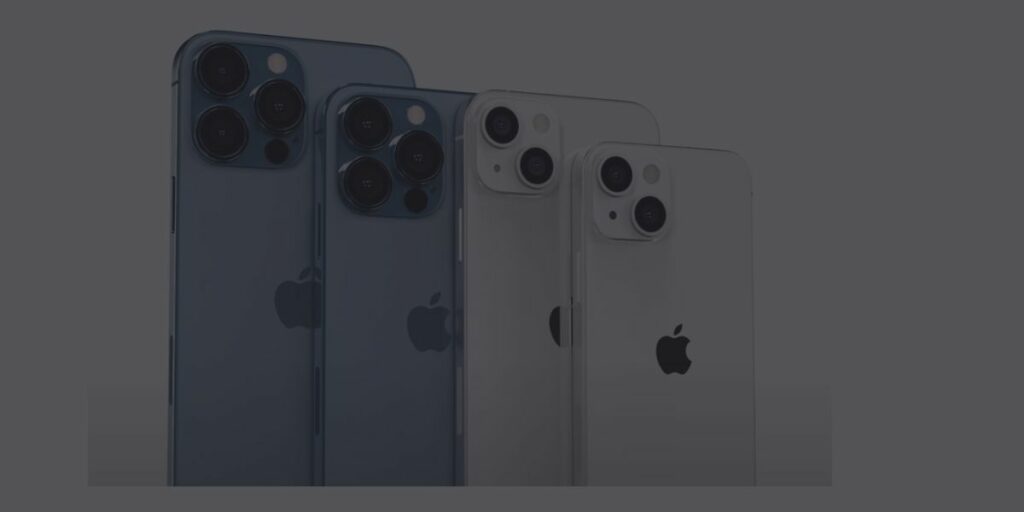 Display
It is said that Apple would be keeping the same display sizes as the iPhone 12 models and a 120Hz refresh rate on the iPhone 13 pro and iPhone 13 Pro Max (only) for improved video playback and scrolling. Another leak states that iPhone 13 will have an OLED display with an LTPO panel like the Apple watch and that Samsung is supplying the boards to Apple. Having an LTPO panel means that the iPhone 13 doesn't need extra components under the display to enable an adaptive refresh rate. The iPhone reportedly gets an always-on display.
Rumored Performance and battery life
Apple revealed a new software at the Worldwide Developer Conference in June and we believe the iPhone 13 would be coming with this new software as Apple uses a new software for its flagships. Every new iPhone brings a new version of iOS with its launch and we believe this will be coming with iOS 15. The iOS 15 includes features that allow you to watch videos and share content with others on Facetime, a new Focus mode for managing notifications, and improvements to built-in apps.
It is rumoured that the iPhone 13 Pro and iPhone 13 Pro Max will come with an upgraded six-element lens and autofocus for sharper images. The Apple iPhone 13 is said to boast of an outstanding 48MP Ultra-wide camera lens and might come with the same telephoto lens on the iPhone 12 Pro Max that allows up to 2.5x optical zoom.
The iPhone 13 has a larger sensor which means it'll have larger pixels for increased light intake, which should produce improved quality photos. It also comes with a LIDAR scanner although we don't know if it'll be coming with all four presumed models.
According to Bloomberg, Apple is testing a new in-screen Touch ID fingerprint reader that would be a change from the biometric systems Apple has used for its flagship devices since the launch of the iPhone X. Other sources have also suggested that Apple will use Ultrasonic technology from Qualcomm and other suppliers.
A report from Apple analyst Ming-Chi Kuo about a soft battery technology claimed that the new iPhones could offer increased battery capacity. The iPhone 13 Pro Max is said to have a large 4352mAh battery and a fast 25W charging capacity
According to some leaks, the Space Gray model should return to the lineup potentially with a new black matte shade for iPhone 13 pro.
Features; rumored features.
A15 Bionic chip.
Portrait mode pictures.
MagSafe charger support.
Same model and screen sizes as iPhone 12.
5G connectivity.
Always-on display similar to the Apple watch.
120Hz display refresh rate for the Pro models.
Smaller notch.
Improved Ultra-wide camera lens on the pro model.
Under-display touch ID sensor.
Diagonal camera module.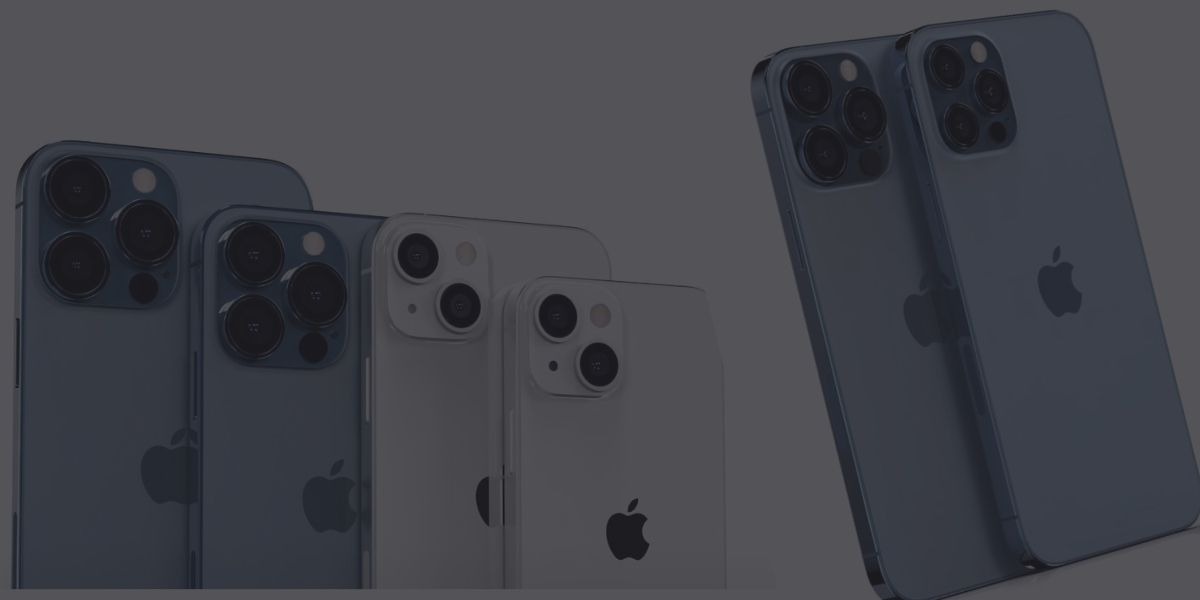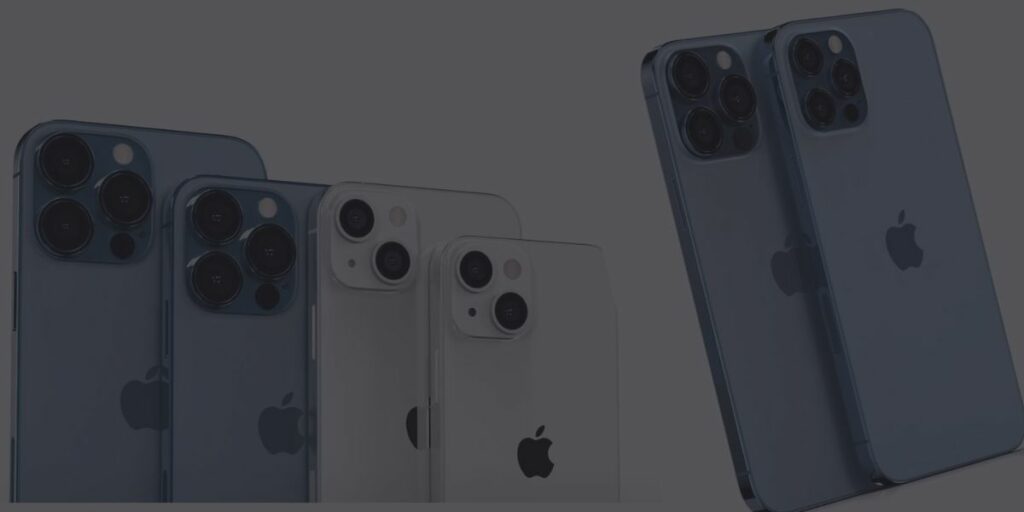 Specifications
The specifications on the Apple iPhone 13 are yet to be ascertained, but here are a few uncertain specs that have been leaked.
A new chip upgrade is expected on the iPhone 13 lineup. This would most likely be the A15 chips. Apple has reportedly ordered more than 100 million chips which means larger demand than the iPhone 12.
The iPhone 13 is expected to offer a storage space between 64GB and 512GB although, a new analyst said that the storage on iPhone 13 would get up to 1TB of storage for the most expensive option.
The iPhone 13 is also said to have an increase in battery capacity and Wi-Fi 6E for a boost in speed of wireless connectivity.
The 5G support in the iPhone 12 series is continued in the iPhone 13 lineup. A leak suggests that mmWave models will be more available than they were for the iPhone 12 series.
In terms of pricing, the Apple iPhone 13 is to have the same pricing system as the previous iPhone 12 lineup ($699, $799, $999 and $1,099 respectively) based on the storage size but if we are to get the 1TB storage, we should expect a higher price.
Conclusion
In conclusion, it is too soon to know anything for sure or be certain of the features and specifications the iPhone 13 would bag, but it is safe to say that we should expect a better camera, larger batteries. a fast-charging power adapter and overall functionality improvement.