Yes, the Huawei P50 Pro supports wireless charging. This device is capable of wired charging at 66 watts and wireless charging at 50 watts. The charging speed is also quite impressive. It is important to note that reverse wireless charging isn't as quick as wired charging.
To take advantage of the Huawei P50 Pro's maximum charging rate of 50W, you will need to purchase either the HUAWEI SuperCharge Wireless Charger Stand (Max 50W) or the HUAWEI SuperCharge Wireless Car Charger (Max 50W) and use it with a dedicated HUAWEI 66W Power Adapter.
These accessories are specifically designed to provide optimal charging performance for the P50 Pro, delivering the fastest and most efficient wireless charging possible. With the SuperCharge Wireless Charger Stand or Car Charger, you can easily charge your P50 Pro without the need for cords or cables, providing a hassle-free charging experience.
Also, the dedicated 66W Power Adapter ensures that the charger can provide the maximum charging rate, allowing you to quickly charge your device in a shorter amount of time. This combination of accessories and power adapter provides an exceptional wireless charging experience for the P50 Pro.
In addition to its wireless charging feature, the P50 Pro has a large battery, dual stereo speakers, and an impressive camera system, making it an excellent choice for photography enthusiasts. 
This phone also features a fast charging option, a high-resolution OLED panel with a 120Hz refresh rate, and runs on the latest HarmonyOS 2.0 operating system. Its IP68 rating ensures that it is water and dust resistant, and it comes in four appealing colour options, which are golden black, cocoa gold, pearl white and charm pink.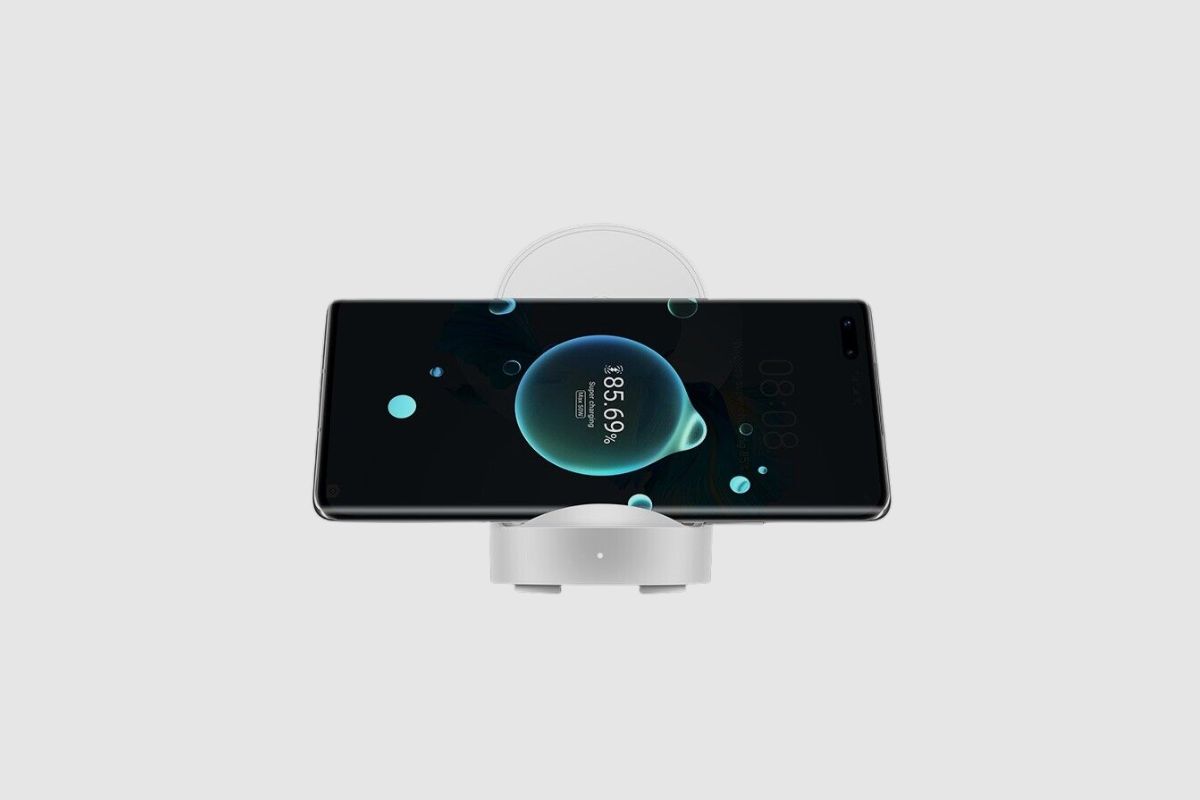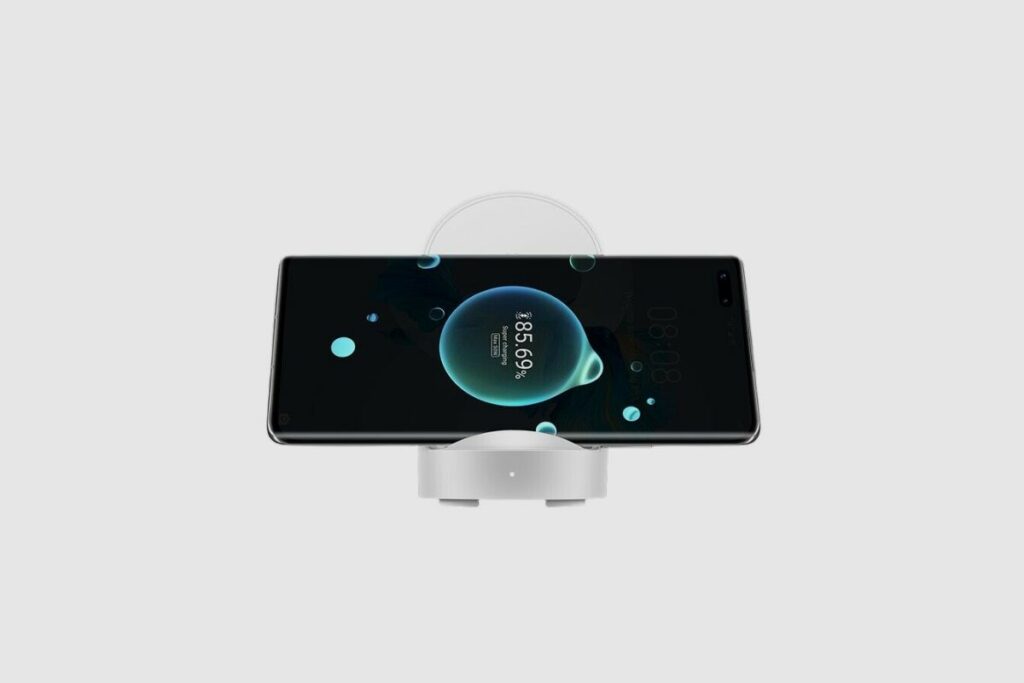 Battery Life
The Huawei P50 Pro boasts a powerful 4360mAh battery, which supports both fast charging and wireless charging. However, the actual battery life of the device can vary depending on several factors, including usage patterns, network connectivity, and display settings.
In terms of performance, the P50 Pro can last for an impressive 11 hours and 38 minutes of playtime and usage. This means you can use the phone for extended periods without needing to recharge it, providing you with a more seamless and uninterrupted experience.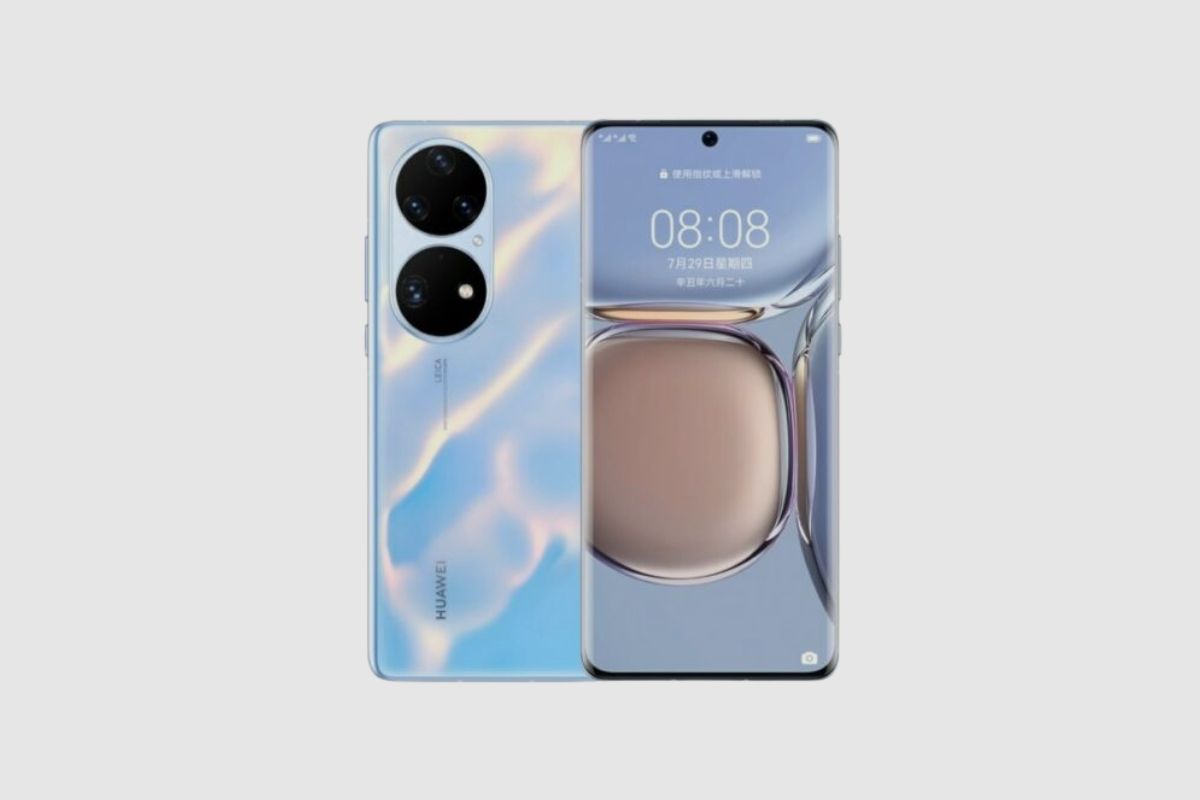 Specifications
The available colour options are golden black, cocoa gold, pearl white and charm pink.
Dimensions in H x W x D are 158.8 x 72.8 x 8.5 mm
Weight: 195 grams (6.88oz)
The screen measures 6.6 inches and has a resolution of 2700 x 1228 pixels.
The OLED display has a maximum refresh rate of 120Hz and features high-frequency PWM dimming at 1,440Hz, as well as a touch sampling rate of 300Hz.
The Operating system is HarmonyOS 2.0, derived from Android 11
The processor is Qualcomm Snapdragon 888 4G
CPU is Octa-core, 1 x Corte[email protected] GHz + 3 x [email protected] GHz + 4 x [email protected] GHz
GPU is Adreno 660
8 GB RAM + 256 GB ROM
Triple camera with:
50 MP True-Chroma Camera (Color, f/1.8 aperture, OIS)
40 MP True-Chroma Camera (MONO, f/1.6 aperture)
13 MP Ultra-Wide Angle Camera (f/2.2 aperture)
64 MP Telephoto Camera (f/3.5 aperture, OIS), supports AF
13MP selfie camera (Wide Angle, f/2.4, autofocus)
IP68 rating for splash, water and dust resistance
Hybrid Dual SIM (Nano-SIM, dual stand-by) In the Dual SIM version, either card slot can be set to accommodate the primary or secondary SIM card.
4G network connectivity
Available Sensors are: Gyroscope, Compass, Gravity, Fingerprint, infrared, barometric pressure, Hall, Ambient light, proximity, laser, and colour temperature sensor.
WiFi 6 and Bluetooth 5.2 wireless connectivity
Audio is HUAWEI Histen, which supports stereo sound
43600 mAh battery capacity
Supports HUAWEI SuperCharge (Max 66 W)
Wireless HUAWEI Supercharge (Max 50 W)
Included in the box is the phone itself with its built-in battery, a charger, a USB Type-C cable, a flexible clear case, a quick start guide, an eject tool, and a warranty card.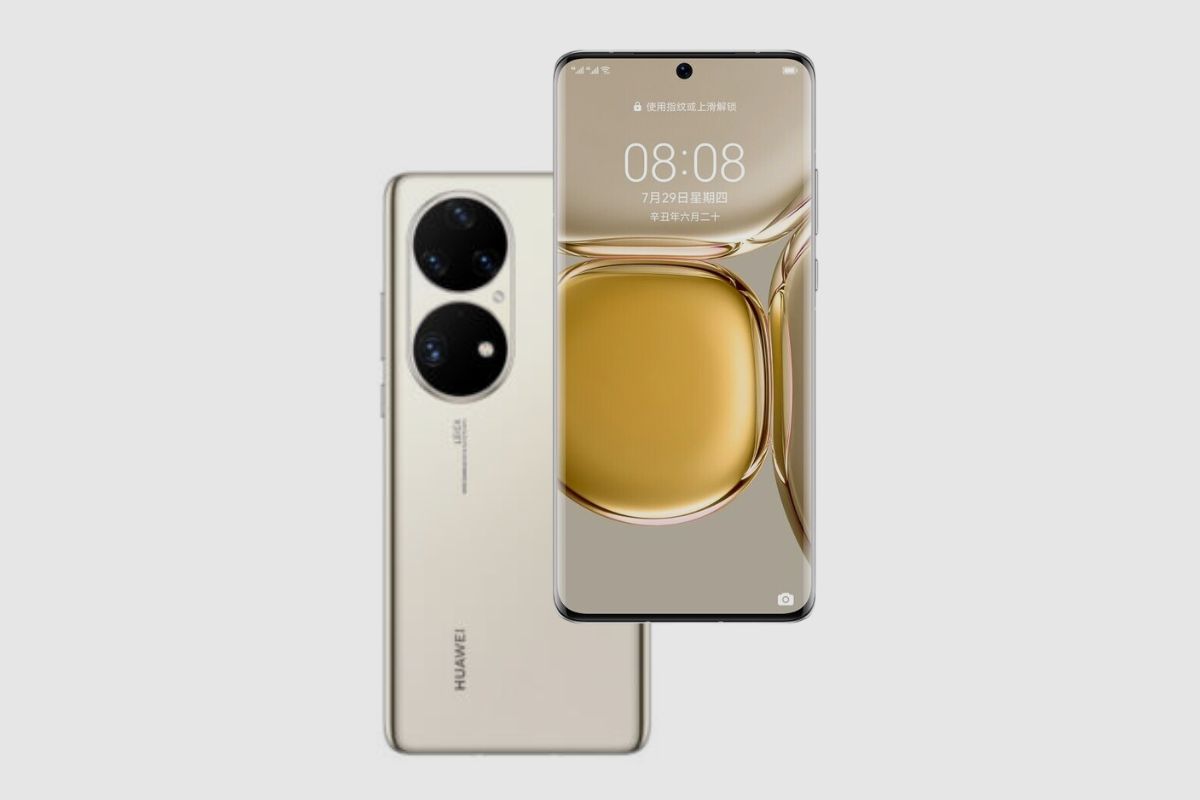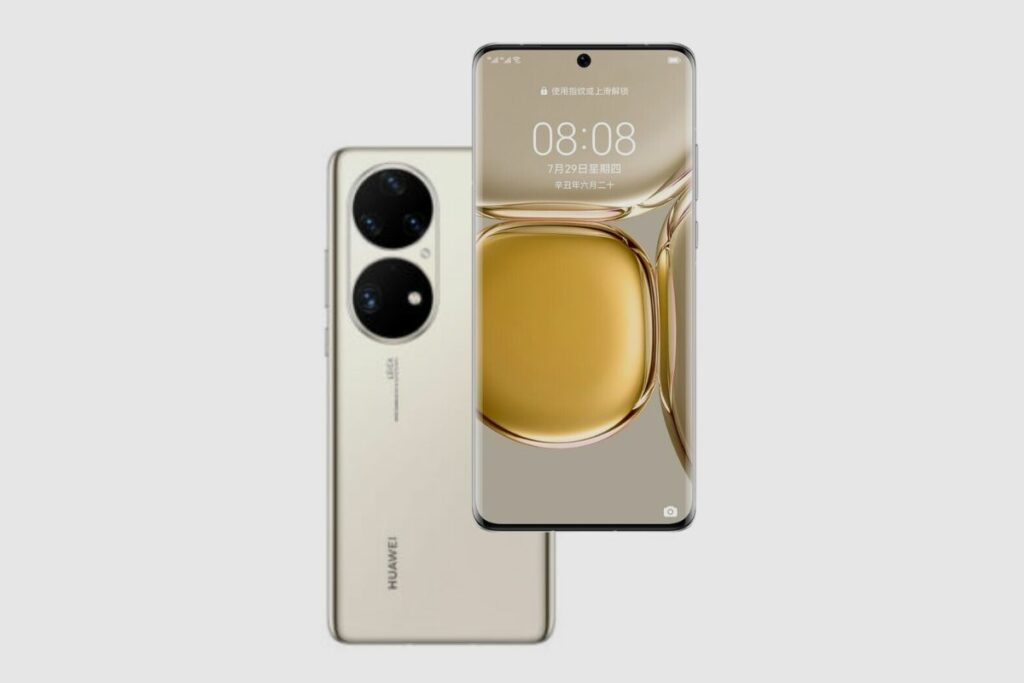 Features of the Huawei P50 Pro
Impressive camera system: The quad-camera setup includes a 50-megapixel primary sensor, a 64-megapixel telephoto lens, a 13-megapixel ultra-wide sensor, and a 40-megapixel monochrome lens. This versatile combination of lenses allows photography enthusiasts to capture stunning, high-quality images and videos from different perspectives with ease.
High-end specifications: The P50 Pro features high-end specifications that ensure smooth and efficient performance. It is powered by a Kirin 9000 5G chipset and comes with up to 8 GB of RAM and 512 GB of internal storage, providing users with ample space and power to handle demanding tasks and run multiple applications seamlessly.
Fast charging: It supports 66W fast charging, which means you can quickly recharge the device when the battery is low, allowing you to get back to using your phone in no time.
Wireless charging: The Qi wireless charging standard allows users to charge the device by simply placing it on a compatible charging pad. Beyond convenience, users can keep their phones charged without the hassle of cords and cables.
120 Hz OLED panel: The P50 Pro comes packed with a stunning 6.6-inch OLED display with a 120Hz refresh rate, making it great for gaming and watching videos. The high refresh rate ensures smooth visuals, while the OLED panel provides excellent colour accuracy and contrast.
Conclusion
In conclusion, the Huawei P50 Pro is a great high-end smartphone that supports both Qi and reverse wireless charging, making it a versatile device that can charge other compatible devices with the phone. This means that you can charge other Qi-enabled devices, such as wireless earbuds, smartwatches, and even other smartphones, by simply placing them on the back of the P50 Pro.
So, if you're on the lookout for a smartphone that offers a convenient and hassle-free way to charge your device, the Huawei P50 Pro is an excellent choice.