The Meta Quest 2 and the Oculus Quest 2 are the same devices; there is no distinction between the two. All that has changed is the company's name and a new logo. This is because Meta bought Oculus and integrated the company into theirs, and made the Oculus department their Metaverse and Virtual Reality department. The name change is largely due to Meta's desire for all of its products to be consistent with the Meta branding push.
Quick Overview
Virtual reality has been a rapidly growing field in recent years, and the Meta Quest 2/Oculus Quest 2 represents the latest in VR technology. It offers a wide range of features that make it an appealing choice for those looking to dive into the world of virtual reality.
One of the most significant benefits of the Meta Quest 2 is its wireless capability. Unlike other VR headsets that require a PC or console to function, the Meta Quest 2 operates completely on its own, giving users the freedom to move around and interact with virtual environments without the need for cords or cables.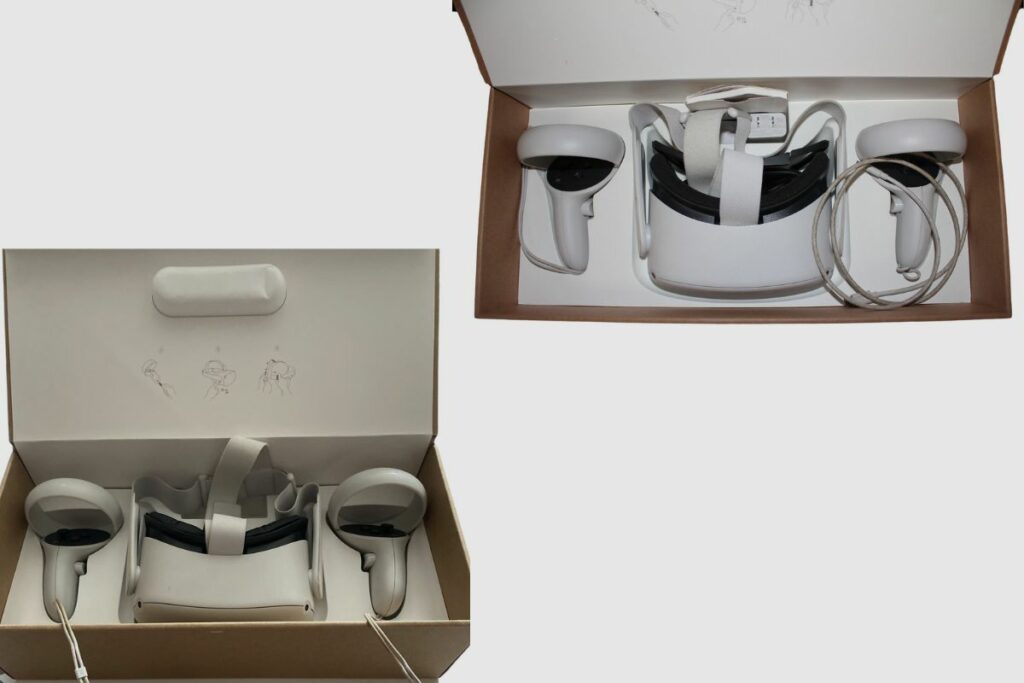 Key Features of the Oculus Quest 2?
High-Resolution Display
The Oculus Quest 2's high-resolution display is one of its standout features. The headset has a dual LCD with a resolution of 1832 x 1920 pixels per eye, which provides an extremely crisp and clear virtual reality experience. This high-resolution display, combined with the powerful processor in the headset, provides a smooth and responsive VR experience with no lag or stuttering.
Impressive Games Libray
Aside from its hardware, the Oculus Quest 2 has a large library of VR games and apps for users to explore. Whether you're looking for intense first-person shooters, immersive puzzle games, or even virtual experiences like meditation or fitness, the Oculus Quest 2 library has something for everyone. Among the most popular titles for the headset are Beat Saber, Superhot VR, and Vader Immortal, to name a few.
Simplicity
Another feature that makes the Oculus Quest 2 appealing to VR enthusiasts is its ease of use. The headset is simple and intuitive in design, allowing users to jump right into VR experiences without the need for complex setup or configuration. The headset includes tracking cameras and motion controllers, allowing it to provide an accurate and immersive VR experience right out of the box.
PC Connectivity
For those who want to take their VR experiences to the next level, the Oculus Quest 2 also offers the option of connecting to a PC for even more powerful and immersive VR experiences. Using a PC connection, users can access even more demanding VR games and apps, as well as experience VR in a higher resolution and with a wider field of view. This versatility makes the Oculus Quest 2 an excellent choice for both VR enthusiasts and casual gamers alike.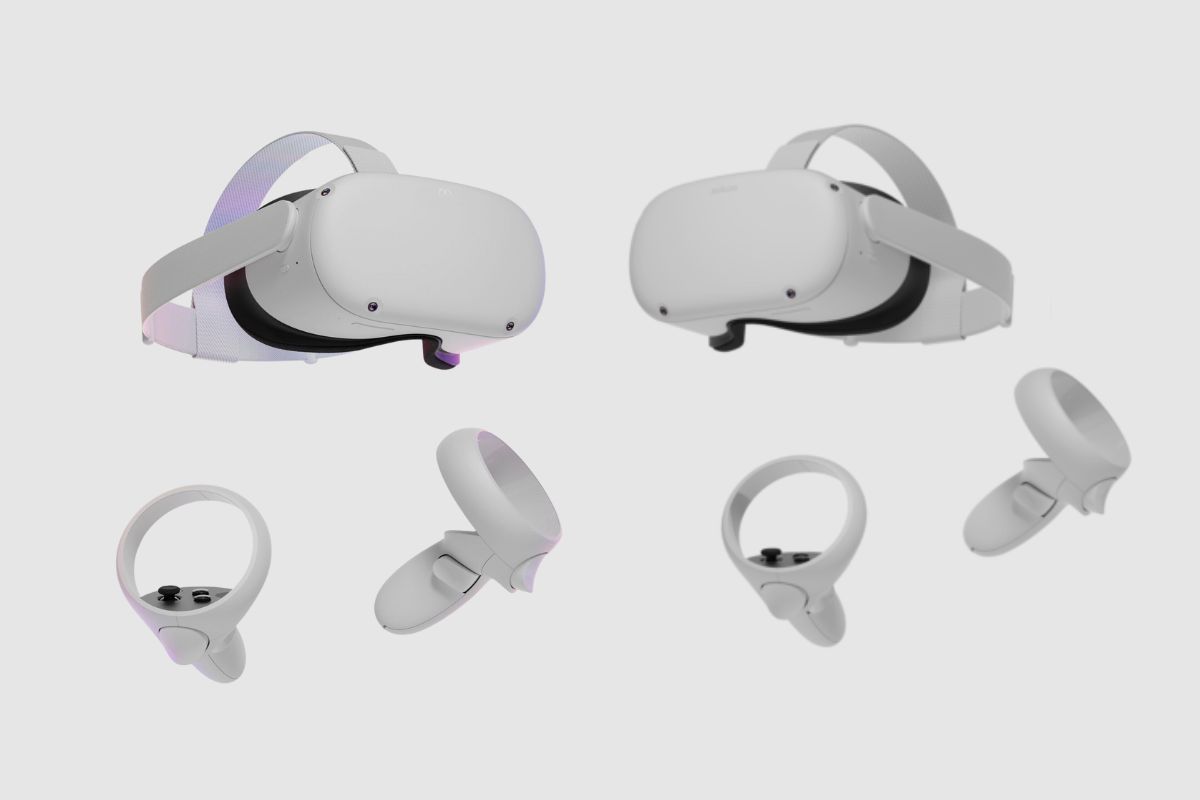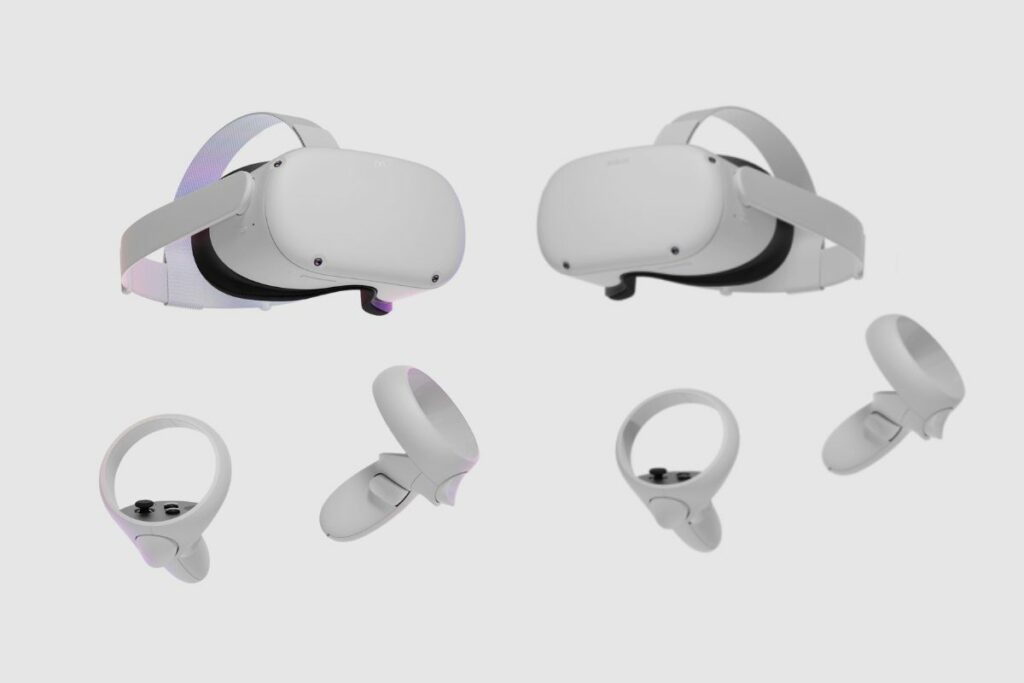 What are the Pros and Cons of the Meta Quest 2 VR Device?
Like any other VR device, the Meta Quest 2 does have its own advantages and disadvantages. Here are some of its Pros and Cons;
Pros
Meta's Meta Quest 2 is a portable high-end Virtual Reality Headset (previously known as Facebook).
The Meta Quest 2 has been described as a premium all-in-one VR experience.
Because of Meta's economies of scale, the Meta Quest 2 is less expensive than other VR headsets on the market.
The Meta Quest 2 provides a premium VR experience with features and capabilities that no other VR headset can match.
The Meta Quest 2 is one of the most popular VR headsets in the world.
Cons
Because they use different types of firmware, the Meta Quest 2 is incompatible with the Xbox gaming console.
Because of differences in firmware and CPU architecture, the Meta Quest 2 is incompatible with Steam.
The Meta Quest 2 has only an experimental Bluetooth feature that allows it to connect to other Bluetooth-enabled devices to a limited extent.
Conclusion
Finally, the Oculus Quest 2, also known as the Meta Quest 2, is a high-quality virtual reality headset that provides a wide range of features and benefits for those looking to enter the world of VR. The Oculus Quest 2 provides an immersive and accessible VR experience that is sure to appeal to a wide range of users thanks to its wireless capabilities, high-resolution display, and a large library of VR games and apps.
The Oculus Quest 2 is an excellent choice for anyone looking to take their first steps into virtual reality, whether you want to escape into virtual worlds, play games with friends, or simply explore new experiences.