The Huawei P50 Pro's battery has a capacity of 4360mAh, enabling it to last up to 23 hours on a single charge with moderate to light usage. The battery life can vary depending on usage patterns, but the device delivers impressively durable battery life thanks to efficient performance optimisation.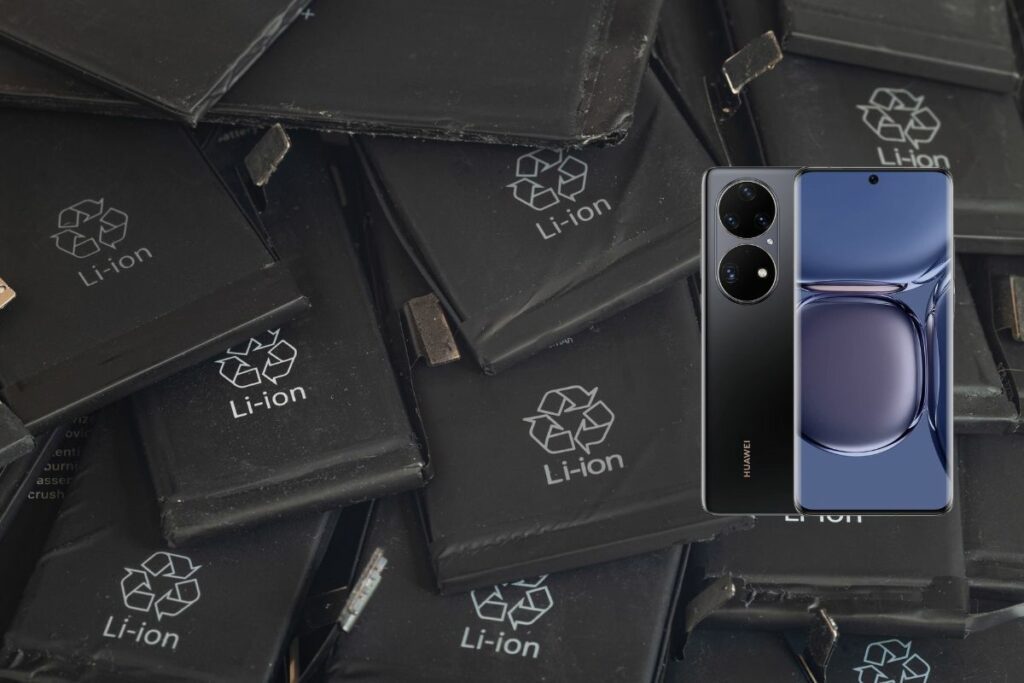 The Huawei P50 Pro Battery Type
The Huawei P50 Pro is equipped with a non-removable Lithium-Polymer battery. The battery is wrapped and glued to the inner panel (hardware) of the phone.
Previously, a hard plastic case was needed to protect a removable battery when it was not connected to the phone. But this type of case increases the weight of a smartphone. And that's why when consumers demanded a lighter smartphone design, smartphone engineers integrated a permanent non-removable battery into the phone's hardware.
The Huawei P50 Pro Battery Capacity
The Huawei P50 Pro comes packed with a 4360mAh battery capacity, which is decent for a flagship phone.
The battery of this phone is optimized to deliver efficient performance while conserving battery power. With its powerful processor, the P50 Pro is designed to provide users with an exceptional experience without compromising on battery life.
The P50 Pro supports fast charging and wireless charging, which means users can conveniently top up their device's battery when necessary.
Fast Charging Capabilities
The non-removable Lithium-Polymer battery of the Huawei P50 Pro is enabled with 66W wired fast charging and 50W wireless charging. With the help of a 65W Huawei SuperCharge adapter, it takes 30 minutes for the P50 Pro to go from 0% to 67% and 70 minutes to charge from 0% to 100%.
There is a need to follow safety rules when conducting wired or wireless charging for your smartphone.
To charge the Huawei P50 Pro with a charger adapter and a USB Type-C 3.1 cable, take the following steps:
Connect your device to the charger using a USB cable.
Connect the charger to a power source.
Your device will begin charging when you hear a beeping sound, and the charging animation screen will show the battery level and the charging mode icon.
It is important to note that when charging your Huawei P50 Pro wirelessly, the charging pad should be placed on a flat surface and away from any objects that can interfere with the charging process. Also, avoid using your phone while it is wirelessly charging because it can produce heat and reduce the charging speed.
To ensure secure and efficient charging, it is recommended that you use the supplied adapter and USB cable with your Huawei P50 Pro or buy a replacement from an authorized Huawei source. This is because third-party cables and chargers may not be compatible with your device and could damage your device or battery.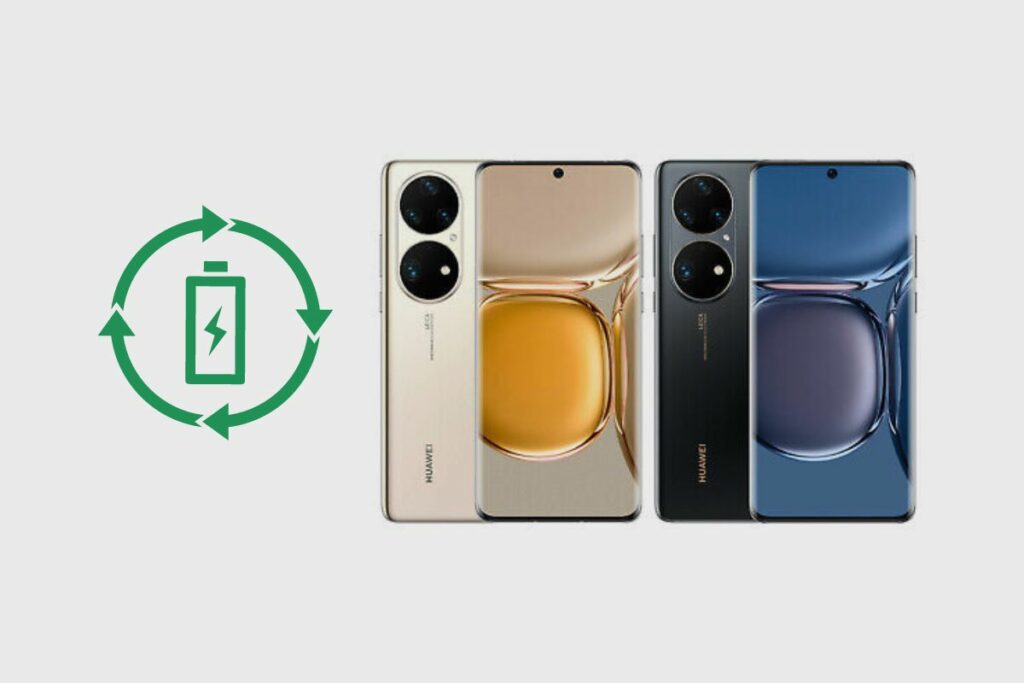 Battery Performance of the Huawei P50 Pro
With a battery capacity of 4360mAh, the P50 Pro can last for up to 23 hours (of moderate usage) on a single full charge. The absence of 5G support on the Huawei P50 Pro gives more usage time with the battery, as 5G consumes more power when in use. Activity breakdown of the battery performance of the Huawei P50 Pro:
Web browsing – 10 hours and 3 minutes
Video Playback – 11 hours 31 minutes
Gaming – 4 hours
Screen-on time: 6–7 hours
Calls – as long as the phone stays on
You can use the Huawei P50 Pro for 6-7 hours before boosting its battery life again. The gaming time of the Huawei P50 Pro could vary with the graphics quality of the game being played. The higher the graphics quality, the faster the battery gets drained.
Precautions for Charging
Listed below are some general precautions to be observed when charging your smartphone to ensure safety:
Use the standard charger and USB cable that came with your device to avoid hazards.
Avoid using the charger in damp areas or handling it with wet hands to prevent electric shocks.
Do not charge your device when there is moisture in it to avoid damage to the device and possible electric shocks.
Your device will automatically check the USB port after you use a USB cable to connect it to a charger or other devices. Your device will automatically activate safety features and stop charging if moisture is found in the USB port. After removing your device, wait until the USB port is dry before reconnecting it.
When charging, avoid covering your device or the charger.
After pressing and holding the Power button for a few seconds, if your device still won't turn on, the battery might have died. Turn it on after 10 minutes of charging.
Once this device is fully charged or not charging at all, remove the charger from it and unplug it from the power outlet.
Visit a Huawei Customer Service Center that is authorized to replace the battery when it starts to lose power noticeably.
You should refrain from using your device while it is charging. Anytime there is an issue with the power distribution in the phone, explosions and shocks can occur.
Conclusion
In conclusion, the P50 Pro is a great mid-range smartphone, but there are still areas for improvement that Huawei can focus on to continue providing high-quality devices.
Some features that can be improved on in subsequent designs and models of Huawei phones include battery life, camera, and network upgrade. But generally speaking, the battery life of the Huawei P50 Pro is considered average for a mid-range flagship smartphone.