The Lenovo Ideapad 1i is a basic, ultra-budget-friendly laptop that is built to handle basic tasks like Microsoft Word, spreadsheets, web browsing, sending emails, and watching movies and videos. While the Lenovo Ideapad 1i may be a low-end laptop that has some similar traits to a Chromebook, it is not a Chromebook.
This is because a "Chromebook" is any laptop that runs Chrome OS as its only operating system. Chromebooks are also laptops, but they are predominantly made by Google as lightweight computers built to handle less-demanding tasks. So, in this article, I will show you why the Lenovo Ideapad 1i is not a Chromebook.
Related post: Lenovo IdeaPad 1i Laptop Review.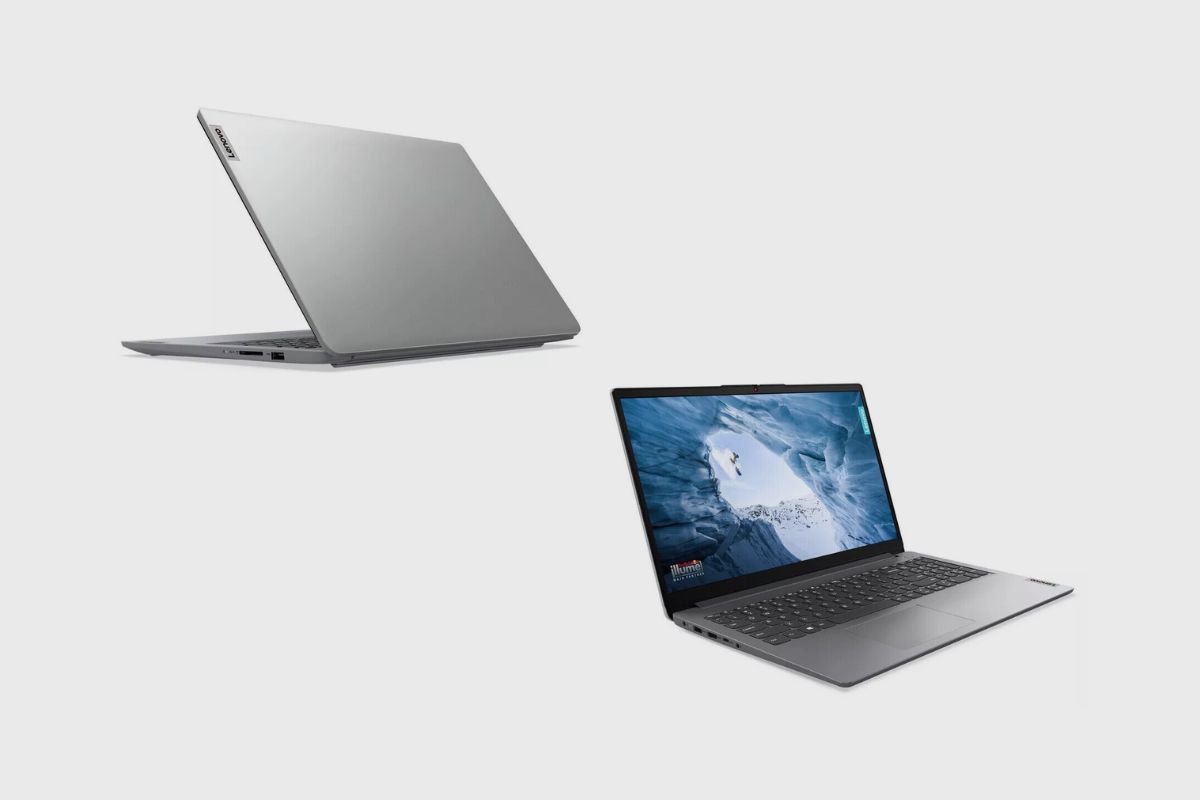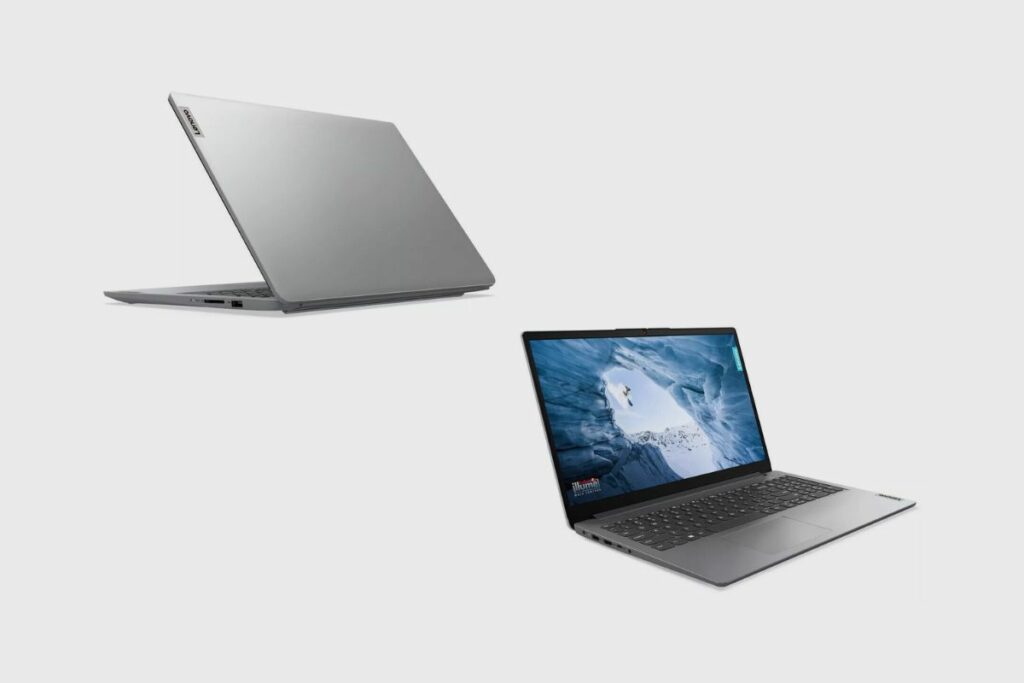 Is the Lenovo Ideapad 1i a Chromebook?
No, the Lenovo Ideapad 1i is not a Chromebook. This is because it does not run Chrome OS and was not designed by Google. A Chromebook is not designed to be a laptop replacement but a laptop companion or a way for children to begin to use laptops. It does not have all of the features of an average laptop and is usually designed to be made as cheaply as possible. While the Ideapad 1i may share some similarities with a Chromebook, it is not a Chromebook.
What is a Chromebook?
A little internet research revealed that, on the surface at least, a Chromebook isn't all that different from any other laptop. What occurs under the hood is what makes the real difference. A laptop known as a "Chromebook" uses Google Chrome as its primary operating system.
Overview of the Chromebook Market
The Chromebook market has grown significantly in recent years as more people look for affordable, lightweight laptops with powerful features. Chromebooks are great for users who want to stay connected while on the go and need a reliable laptop that won't break the bank. They offer excellent battery life, and a range of different processors, and come in a variety of sizes.
It was created by Google in collaboration with other laptop makers. A user-friendly operating system was intended to be developed. A Chromebook isn't designed to have any specified requirements. That explains why they always appear in such a wide variety of sizes and shapes.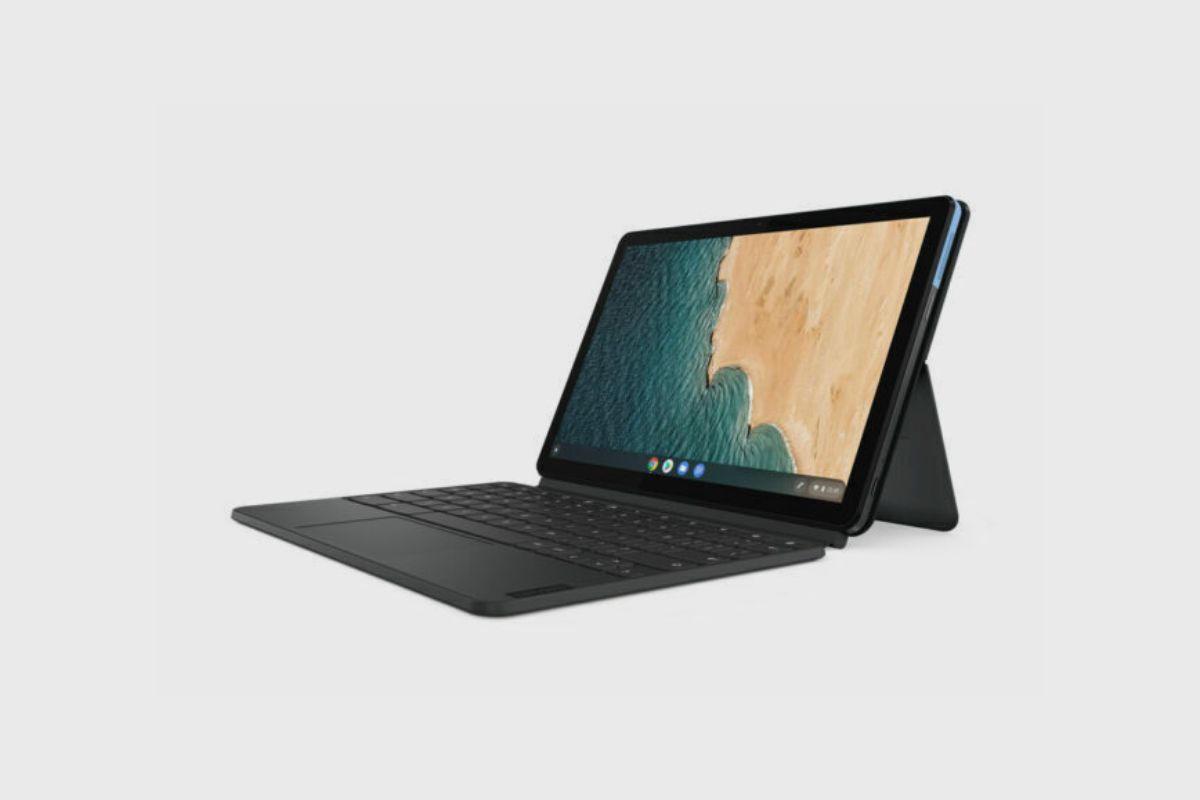 Chromebook Features
Although a Chromebook does come with a few generalised features that make it distinct from other laptops.
Design and body
The majority of Chromebooks are small; they typically measure 12 to 14 inches, weigh no more than 2.5 kilogrammes, and are no thicker than 2 millimetres. It features a webcam as well, and it often only has one or two USB connections.
Long Battery Life
The fact that Chrome OS is a thin, power-efficient operating system allows most Chromebooks to make use of their long battery lives; some of them can provide you with upwards of 12 hours of battery life. Additionally, a Chromebook doesn't typically have a lot of high-end processing power, so finding one with a Core i5 or above is uncommon. They do, however, exist, although for some reason they are far more expensive.
Oh, and another important aspect of Chromebooks is that they are less expensive than powerful laptops with more advanced operating systems because they are so simple to construct and run on Chrome OS. As a result, you can purchase them for between $150 and $350.
Chrome OS
This OS is solely focused on productivity and incorporates the Google ecosystem. It utilises Google Drive, all related Google Docs, and a built-in Google antivirus programme.
These factors contribute to its small weight because it typically runs from cloud storage and doesn't need a lot of RAM or storage space.
Additionally, it has some built-in parental control features that make it simple for you to manage what your kids can access. The use of cloud storage also enables parents to see their children's browser histories and generally keep an eye on what their children are doing. It has a timer for apps, helps detect particular websites on the browser, and has a setup tool made just for kids. Since the OS is designed by Google, it can also run Android apps.
Chrome OS is a popular operating system that provides users with an easy-to-use, cloud-based interface. It offers fast boot times and instant access to a range of apps and services, making it ideal for everyday tasks such as web browsing, emailing, streaming music, and video chatting. Chrome OS also offers excellent security features, including malware protection and automatic updates.
However, it does have some drawbacks. For instance, Chrome OS does not support many popular programs like Adobe Photoshop or Microsoft Office. Additionally, it can be difficult to customise the operating system's settings, meaning you cannot tweak your device to get the most out of its hardware capabilities. Despite this, Chrome OS provides users with a great overall experience that makes working in the cloud easier than ever before.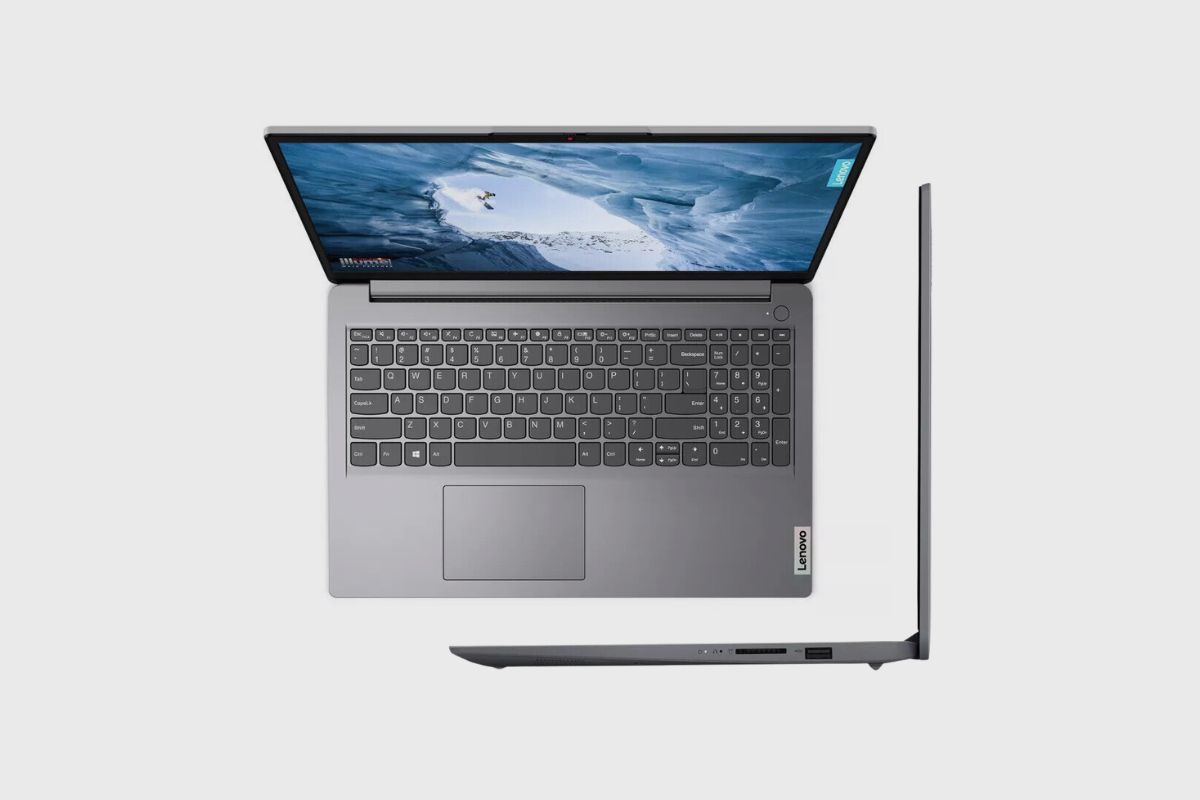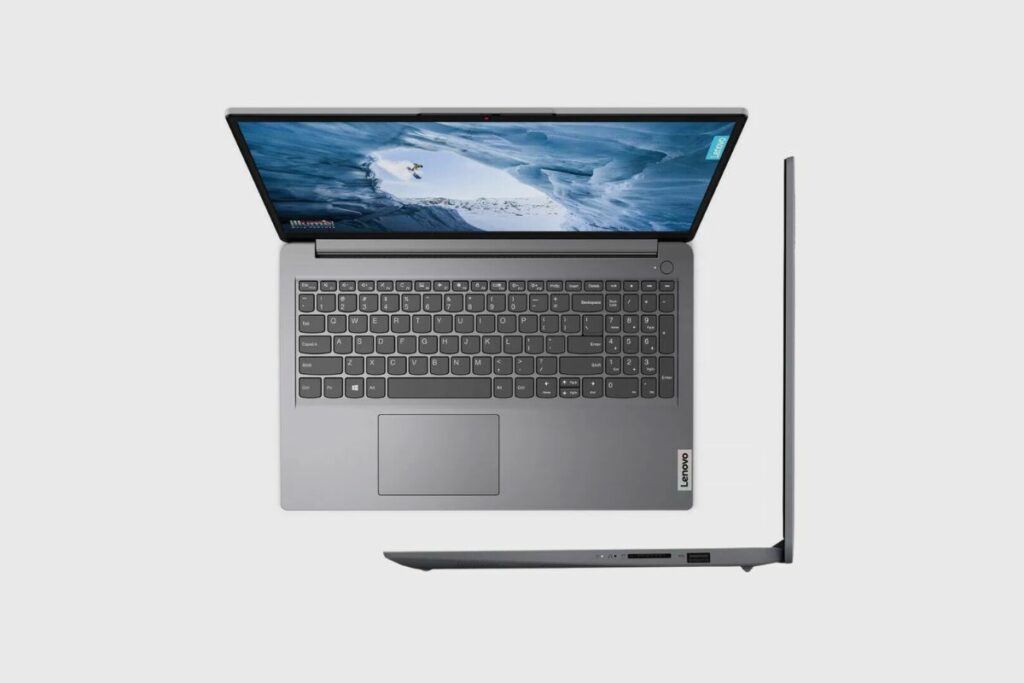 Features of the Lenovo Ideapad 1i
Here are some of the key features of the Lenovo Ideapad 1i:
Design
An entry-level laptop with a lovely plastic body is the Lenovo IdeaPad 1i. Its straightforward and robust design makes it simple to carry around regularly. Because of the poor quality of the hinge construction, the lid can only open 140 degrees and cannot be opened with one hand. It features a detailed, very tactile keyboard with considerable travel, and tapping on it produces a pleasing click.
Although the touchpad is small, it is usable, and it appears to be reliable. This laptop lacks a USB-C connector, but it does include two USB 3.2 ports, HDMI, a MicroSD card reader, an audio combo jack, and a DC power input, which is a respectable option.
Battery Life
The IdeaPad 1i has a respectable battery, providing you with roughly 8 hours of battery life on a single charge, so you won't need to worry about bringing your charger everywhere you go. So while it might not provide you with all-day battery life, it will provide you with sufficient charge to carry out most tasks. However, don't expect it to provide you with a lot of power when you are handling very demanding tasks like video editing. That is, if you can get it to give you a solid performance when it comes to handling those kinds of tasks.
Display
One of the Lenovo Ideapad 1i's weaker features is the 14-inch display. Budget laptops typically don't have spectacular displays, and the Ideapad 1i is no exception. The 1080p screen is dull and lifeless. This is because the sRGB colour gamut only covers 51% of the colour spectrum and struggles to get bright, reaching a maximum brightness of 235 nits. You would be better off purchasing a pre-owned flagship laptop on eBay if you are looking for a cheap laptop with a good display because they are really hard to come by.
Keyboard
The Lenovo Ideapad 1i has an excellent keyboard. The keys are widely spread apart for a 14-inch laptop, allowing for correct key pressing. They also provide pleasant tactile feedback and have a lot of travel. If you're looking for an affordable laptop for writing and working on Word documents, the Ideapad 1i is a reliable choice.
No other laptop in the IdeaPad 1i league can provide a typing experience as good as this one. The Ideapad 1i is what you need if you value a fantastic typing experience above all else and don't want to spend a lot of money. So, why would you go for a cheap Chromebook with cramped keyboards?
Touchpad
The keyboard deck has enough space for your palms. The touchpad is big and smooth, despite being made of plastic. Some manufacturers use cheap materials for touchpads, but not the Ideapad 1i. Its keyboard and touchpad are great for the price.
Processor
The Lenovo Ideapad 1i uses an extremely basic processor called an Intel Pentium chip to accomplish office-related tasks. Since the Intel Pentium chip inside is not a very high-performance processor, nothing even remotely demanding should be expected to run smoothly on it. An Intel Core i3 processor, which is superior to the Pentium inside the version I was able to try out, is available in some models.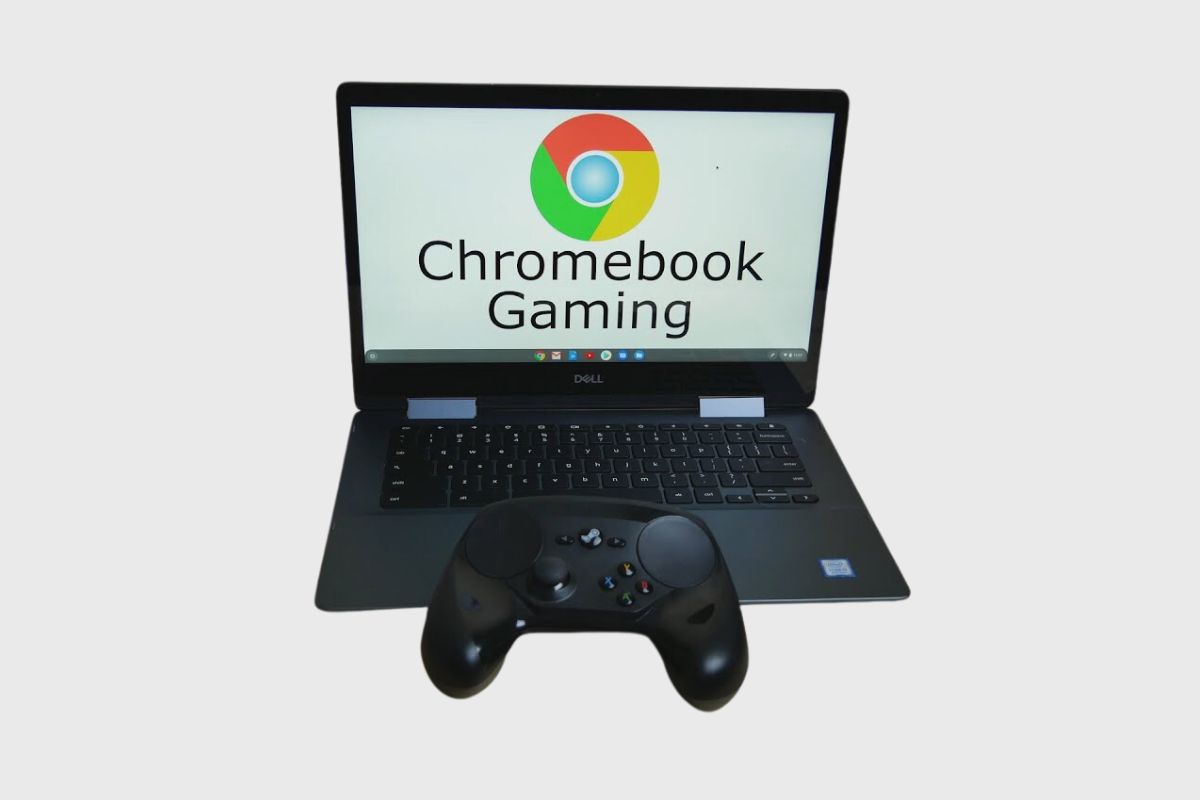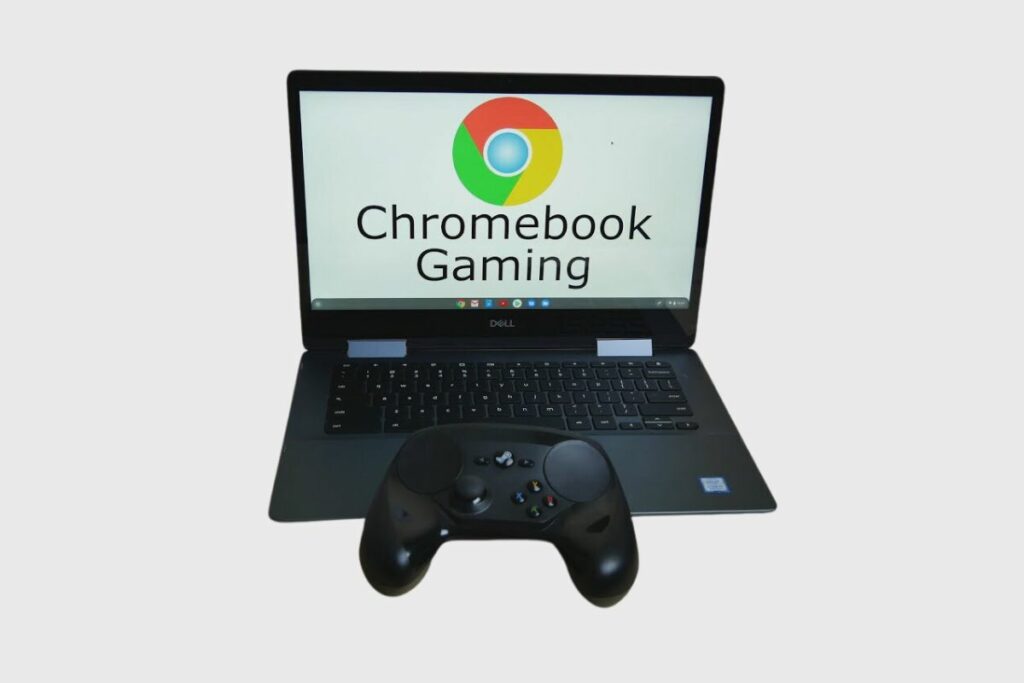 Are Chromebooks Good for Gaming?
Now, since most Chromebooks are made to be portable and power-efficient, additional cores and graphics cards are not made available, not even an Intel UHD graphics chip, and they don't use a lot of RAM to make up for it. You'd be better off buying a console if you expect it to handle console-level games. It can play Android games, though, because it was made with Chrome OS. However, more producers are becoming interested in pushing more high-end Chromebooks into the market.
Is the Lenovo IdeaPad 1i Good for Gamers?
To cut a long tale short, I will not suggest the Ideapad 1i to anyone looking to game on a laptop because it is not a decent laptop for gamers. It is deficient in every element required to make gaming enjoyable for anyone who wants to use it. In this situation, the laptop's Intel Pentium processor, integrated Intel UHD graphics chip, minimal RAM, storage, and terrible display fall well short of what is required for gaming.
Final Thoughts
While the Lenovo Ideapad 1i is not a Chromebook, it shares a few similarities with one. However, the Ideapad 1i is not a Chromebook and, as such, should be treated as a simple, budget-friendly laptop that everyone can make use of. On the other hand, a Chromebook is a rather limited laptop that is usually geared towards children's use and development.