Are you considering getting a gaming laptop but on a budget? Someone may have told you about the Lenovo Ideapad 1i and how it is an ultra-budget-friendly laptop that can handle many tasks. Well, let me stop you right there; gaming is not one of the things the Lenovo Ideapad 1i is good for.
The Lenovo Ideapad 1i is the Intel-based model of the Lenovo 1 brand; the "i" denotes that an Intel processor is inside. The Lenovo Ideapad 1i is a great budget-friendly laptop built for handling a lot of basic tasks like typing up documents and working on spreadsheets.
The Lenovo Ideapad 1i falls flat on its face when it comes to handling more demanding tasks, like gaming or video editing, and that's because it wasn't designed to be a powerhouse laptop. So, if you're considering the Lenovo Ideapad 1i as a laptop to game with, just read this article and find out why it's not.
Key Takeaways
The Lenovo Ideapad 1i is not suitable for gaming. It has an Intel Pentium processor and integrated Intel UHD graphics, which are inadequate for gaming demands. Additionally, its 4GB RAM and 128GB SSD storage are limited, and it lacks a dedicated cooling system. For gaming, consider a laptop with a more powerful processor and dedicated graphics card.
Related post: Lenovo IdeaPad 1i Laptop Review.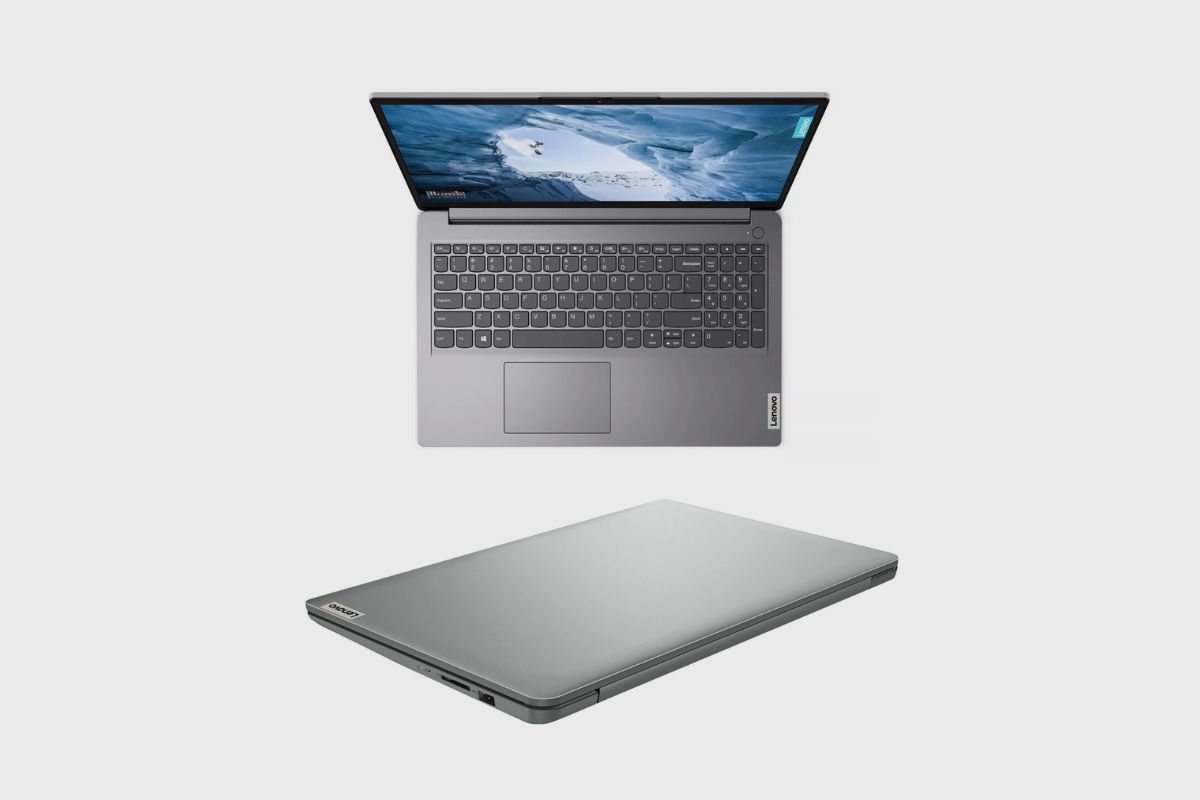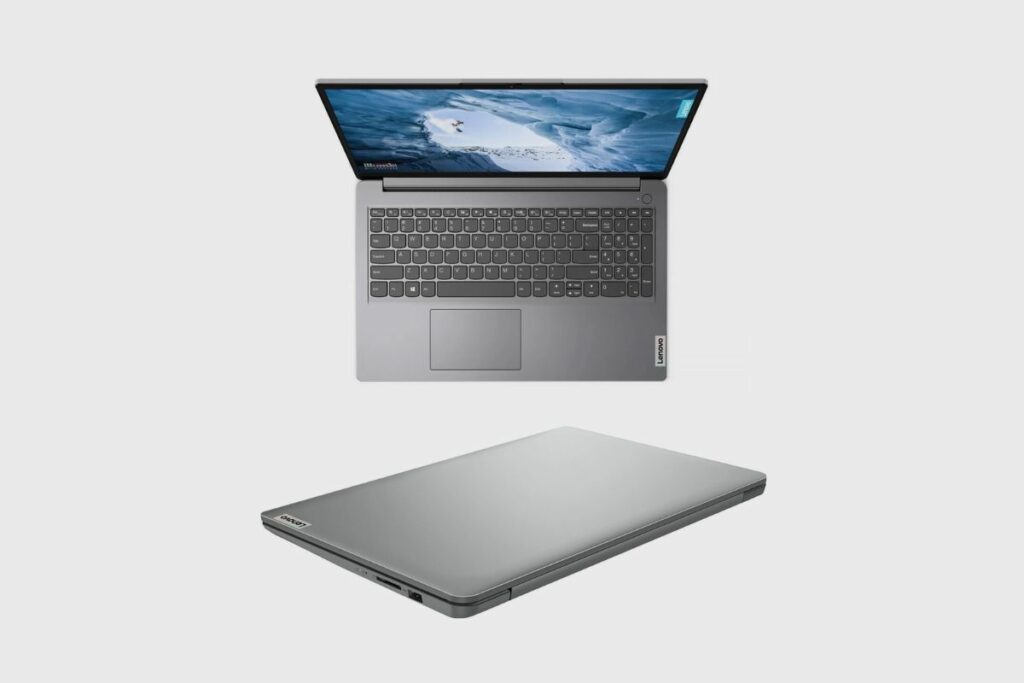 What are the specifications of the Lenovo IdeaPad 1i?
| | |
| --- | --- |
| Processor: | Intel Pentium Silver N6000 4 x 1.1-3.3 GHz, Jasper Lake |
| Graphics adapter: | Intel UHD Graphics (Jasper Lake 32 EU) |
| Memory: | 4 GB |
| Display: | 15.60 inch (16:9), 1920 x 1080 pixel, 141 PPI, 60 Hz |
| Storage: | 128GB SSD |
| Connections and ports: | 1 USB 2.0, 2 USB 3.0/3.1 Gen1, 1 HDMI, Audio Connections: 3.5mm, Card Reader: SD |
| Networking: | 802.11 a/b/g/n/ac (a/b/g/n = Wi-Fi 4/ac = Wi-Fi 5), Bluetooth 5.0 |
| Size: | height x width x depth (in mm): 17.9 x 360.2 x 236 ( = 0.7 x 14.18 x 9.29 in) |
| Battery: | 42 Wh, 3-cell |
| Weight: | 1.55 kg (54.67 oz / 3.42 pounds) ( = 0 oz / 0 pounds) |
| Operating system: | Microsoft Windows 11 Home |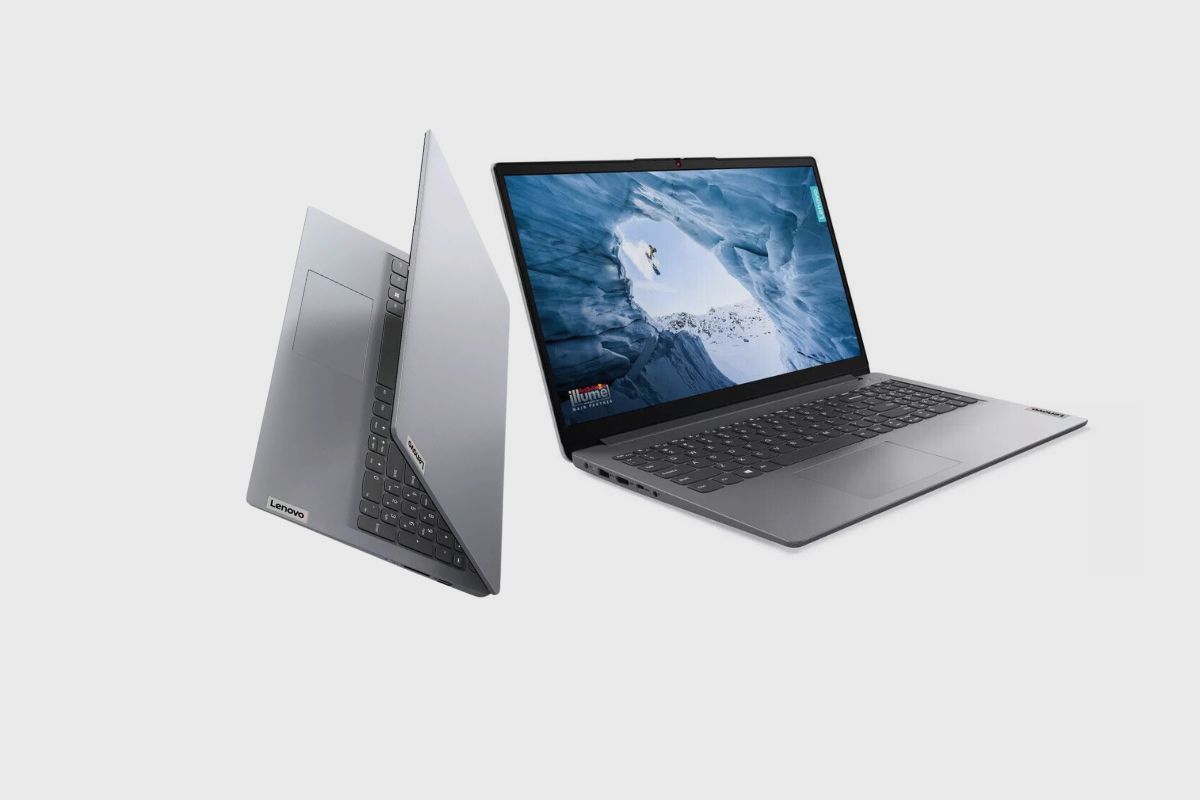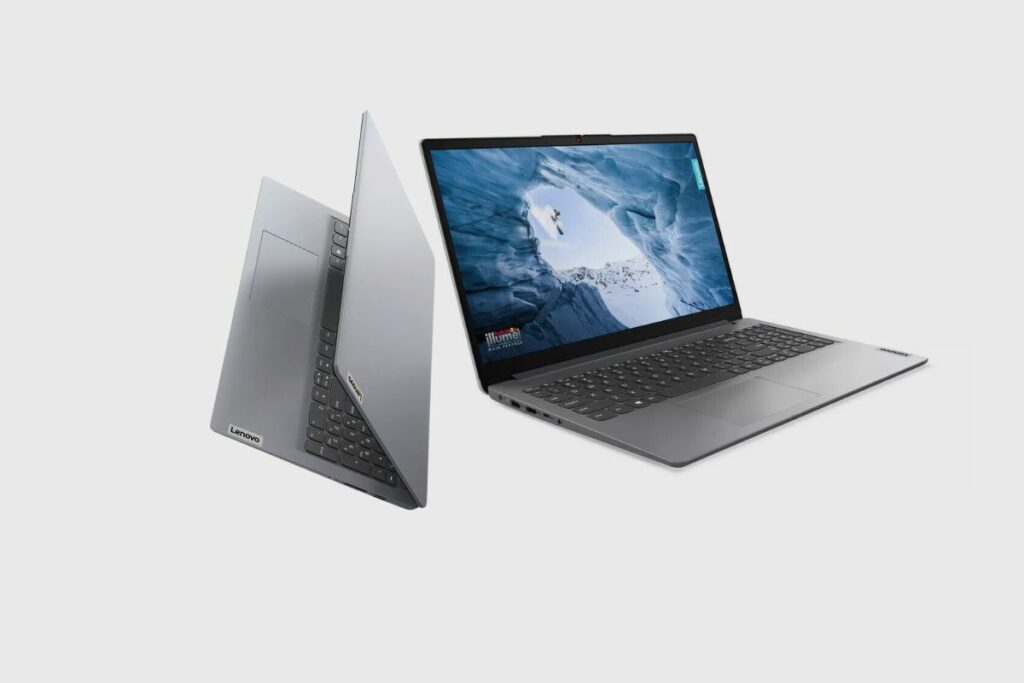 Is the Lenovo Ideapad 1i Good for Gaming?
No, the Lenovo Ideapad 1i is not good for gaming, but let me explain why it is not good for gaming. You can use this article as a yardstick to judge whether or not a laptop is good for gaming or not.
Several components make a laptop good for gaming, and chief among them is a solid combination of a processor and an even better-dedicated graphics card. This is the ultimate way to know if a laptop is good for gaming or not.
While there are other key components like solid battery life, a good display, enough storage space, and solid thermals and cooling, none of those components would mean a thing if the CPU and GPU on the laptop weren't good enough. In the case of the Lenovo Ideapad 1i, the Intel Pentium processor and non-existent GPU make it a very hard case to sell as a laptop that can handle any kind of gaming.
Gaming is a very demanding task that requires almost every part of the laptop or PC to perform at its optimum level. Each of those components provides the laptop with the required levels of output to make it work. In short, you can't game on a PC or laptop that isn't good enough to do it.
The Processor and Integrated Chip
The processor on the Lenovo Ideapad 1i is an Intel Pentium chip, which is a very basic chip designed to handle office tasks. The Pentium chip inside is not a very high-performance chip and shouldn't be considered to handle anything remotely demanding. However, some versions come with a Core i3 processor, which is better than the Pentium processor inside the one I got to test out, but the Core i3 processor isn't good enough to handle gaming.
Considering that it also comes with an Intel-integrated UHD graphics chip, you can clearly see that this PC won't handle a lot of gaming or demanding tasks like video editing or high-level game development.
The Pentium chip inside the laptop also makes it less liable to bottlenecking when you try to take on any heavy-duty task. This is because the Intel processor provides power to the Intel graphics chip integrated into it, which means that there is no load sharing or energy divide between both laptops.
However, because there is an integrated chip on board, there will only be a set amount of power the CPU can provide, which limits overall power and causes very demanding games to lag, stutter, and have multiple dips in frame rates. Don't get me wrong; not all Intel graphics chips are terrible.
Intel has made some big strides in their RND department to develop more power-efficient chips that can handle more demanding games. The Intel Iris Xe integrated chip is trying its best to be a dedicated card by being way more efficient with sharing power, assets, memory, and storage space to give players a more balanced and impressive gaming experience.
However, this is still not a perfect system, and most PCs with Intel's Iris Xe chip still find it hard to play more recent games at medium graphics settings without serious lags or dips in frame rates. And this still doesn't apply to the Ideapad 1i, as it doesn't come with Intel's Iris Xe chip.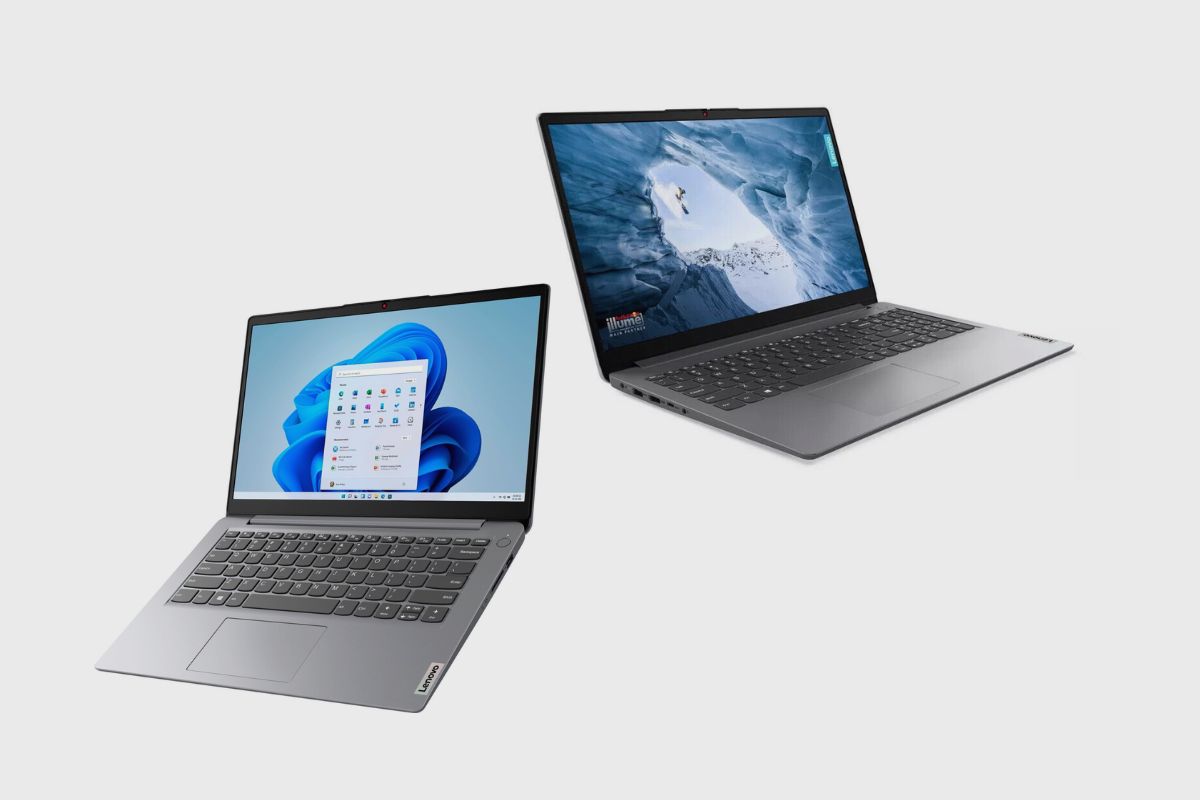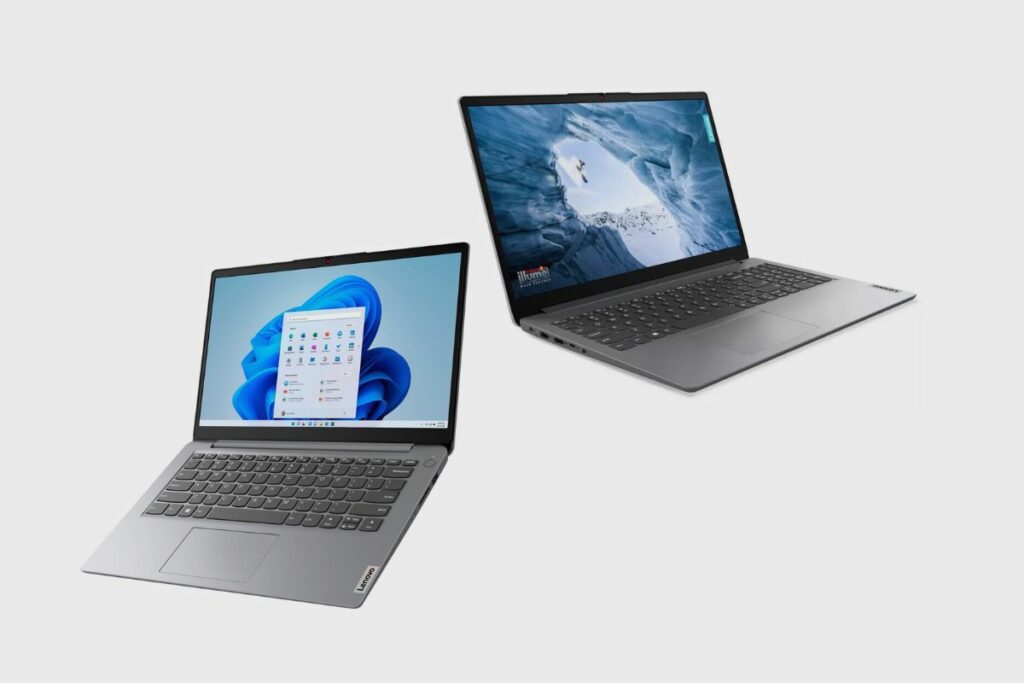 Gaming Performance
| | | | |
| --- | --- | --- | --- |
| Games | Low settings FPS | Medium settings FPS | High Settings |
| GTA 5 | 15 | Nil | Nil |
| Witcher 3 | 12 | Nil | Nil |
| CSGO | 55 | 48 | 40 |
| Asphalt 8 | 38 | 28 | 15 |
A quick disclaimer for games like GTA V and The Witcher 3, whose system requirements were too much for the Lenovo Ideapad 1i to handle, and as such, I had to run them with the help of an external DirectX 12 game drive to force them to work on the laptop. As you can see, I could only play games on low graphics settings, and their performances weren't impressive. If I tried to increase the graphics settings, the laptop would crash.
As for the likes of CSGO and Asphalt 8, whose system requirements were low enough for the Ideapad 1i to barely meet, the performances were still not good enough, and while I can appreciate that it was able to get close to 60 FPS on CSGO while on low settings, slightly better laptops like the Ideapad 3 were able to hit well over 70 FPS, which is still not great.
However, for a competitive shooter where most of your opponents would be using gaming laptops that could hit over 100 FPS on medium settings, there isn't a real need to compete. While Asphalt 8 ran smoothly on low settings, I still noticed a lot of dips in frame rates when I was taking turns at top speeds or when there were too many assets on screen.
RAM and Storage
While RAM and storage are obviously very important parts of any laptop, their importance is very underrated when it comes to gaming. Aside from the fact that having adequate storage space allows you to store more stuff on your laptop, You can easily augment your storage space with an external hard drive.
So, in terms of space to store your games, you can easily swap out one for the other. However, while most laptops come mostly with a slower HDD, the Ideapad 1i comes with a faster and more reliable SSD. An SSD allows you to load games and assets faster and improves the overall performance of a laptop.
However, given that this is a budget laptop, it is not surprising to find that it only has a very limited 128GB SSD, which makes the computer faster but compromises on storage space, while it may seem like nothing because you can use an external hard drive to store things. The laptop becomes a lot slower when there isn't a lot of space on it.
In terms of RAM capacity, this laptop comes with only 4 GB of RAM, which is not ideal. Limited RAM space means that the laptop will not be able to play large games, which require more RAM space to access more information and assets.
This means that there will be considerable lag when playing games, and assets will take longer to load up as the laptop will need to access information and assets from the SSD. While the SSD is fast, having to load assets from the SSD that are supposed to be on the RAM will make gameplay even slower and more buggy.
This issue is further compounded by the fact that the RAM and SSD are soldered onto the motherboard, meaning that you can upgrade either the RAM or SSD should you need more space on the laptop, and that is not ideal.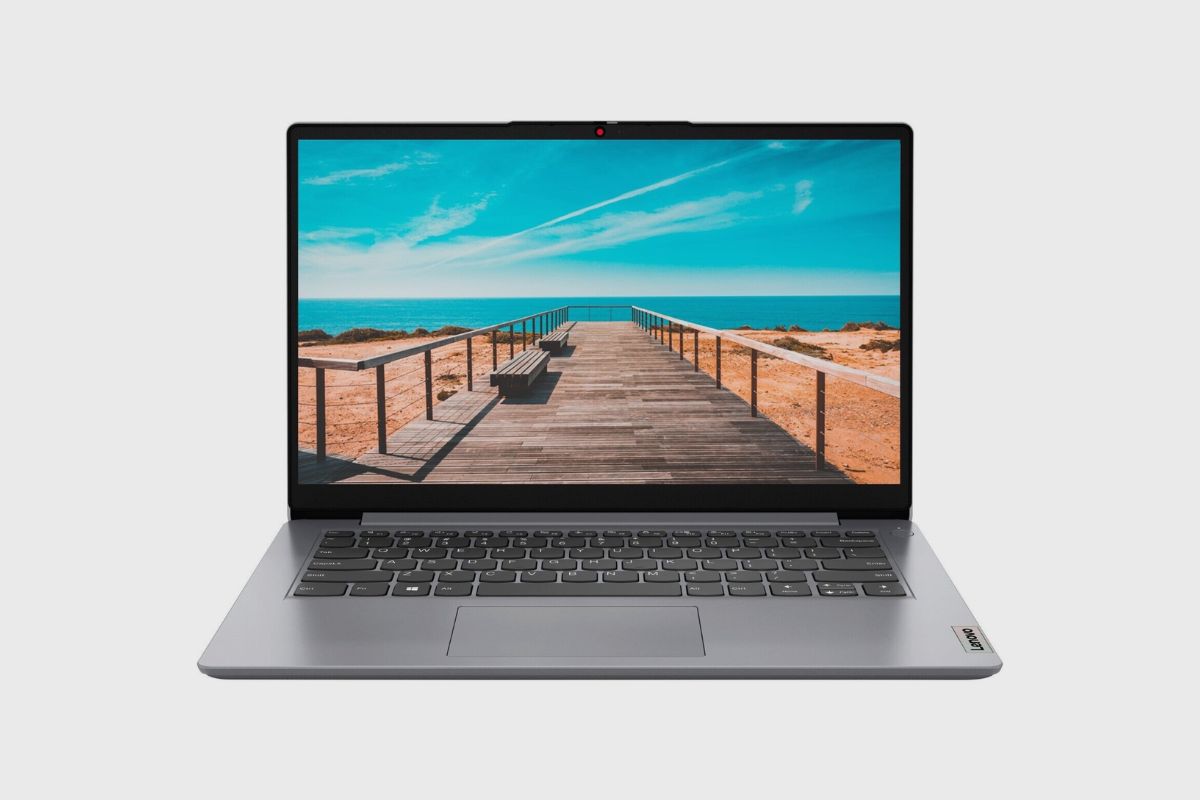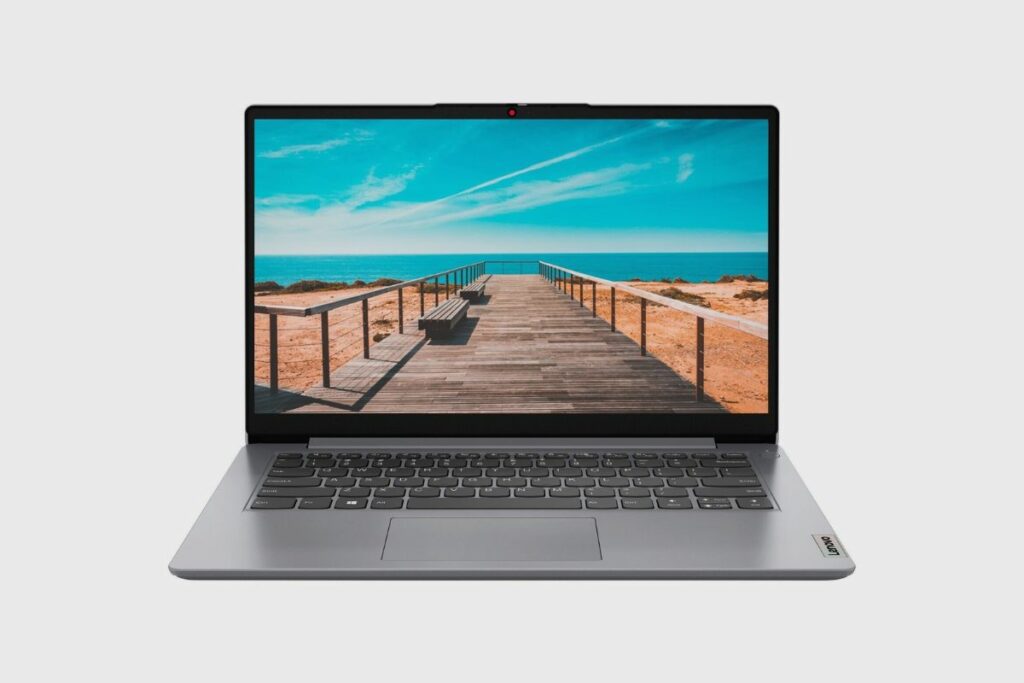 Display
The display options on the Lenovo Ideapad 1i are good but could be better. Having a 1080p FHD display is a plus and will make many of the older games you might be able to play on the system look better. It won't win you any awards with newer games. However, given the fact that you won't be able to play any recent games on this laptop, you won't be missing out on much. It's also missing out on a 120Hz panel, which means its refresh rates would be limited, making average frame rates dip and making gaming worse. On the bright side, the 60Hz panel will just be enough.
However, if you have plans on using this laptop to do any creative work like video or photo editing, then I'd suggest you stay away from it as well. Its poor NTSC and SRGB colour accuracy ratings make this laptop hard to use when editing photos and will make playing games feel like a washed-out mess. In some cases, I would have suggested getting an external display to solve your display issues, but given its level of performance and specs, I wouldn't suggest getting one.
Battery Life
The battery on the Lenovo Ideapad 1i is good and will provide you with about 8 hours of battery life on a single charge. However, the 42-watt battery on this laptop is not ideal for gaming and will not last very long when gaming.
While testing out CSGO on the system, I noticed that the battery was almost completely drained in about an hour and a half, and I hadn't even started playing online. I would also like to point out that this laptop does not have USB-C charging or even Thunderbolt charging and is stuck with a slower and much less dependable proprietary charger issued by Lenovo.
Thermals and Cooling
As far as thermals and cooling are concerned, this laptop fails the test again. The Lenovo Ideapad 1i doesn't come with a fan for cooling the system, and that makes it far from ideal for running very demanding tasks. This also means that when gaming for more than 15 minutes, the laptop becomes very hot, reducing performance and inducing "thermal throttling."
Heat is produced by computer parts like the CPU, GPU, and even memory modules. They can become overheated since they emit a lot more heat while under a heavy load. These components could be permanently damaged if exposed to high temperatures for an extended period.
Performance is restricted after a component reaches a certain temperature to reduce heat buildup and promote cooling. Only if the cooling system can maintain the components' safe operating temperature will they be able to operate as safely as possible.
In this context, "throttling" refers to "ditching performance" by reducing clock speeds. The performance of your GPU or CPU will suffer as a result of slower operation. On the desktop, you could notice that the user interface (UI) is a little slower, and GPU heat throttling will lower gaming frame rates.
Pros
Reasonably priced
Design that is lightweight and portable
Excellent battery life (up to 8 hours and 30 minutes)
Reliable performance for everyday tasks
Good port choices
Smooth and snappy touchpad with a detailed and comfy keyboard.
Cons
The display is limited to 220 nits.
Not ideal for demanding jobs such as photo or video editing.
TN display technology is obsolete.
There is no USB-C port.
Hardware that cannot be upgraded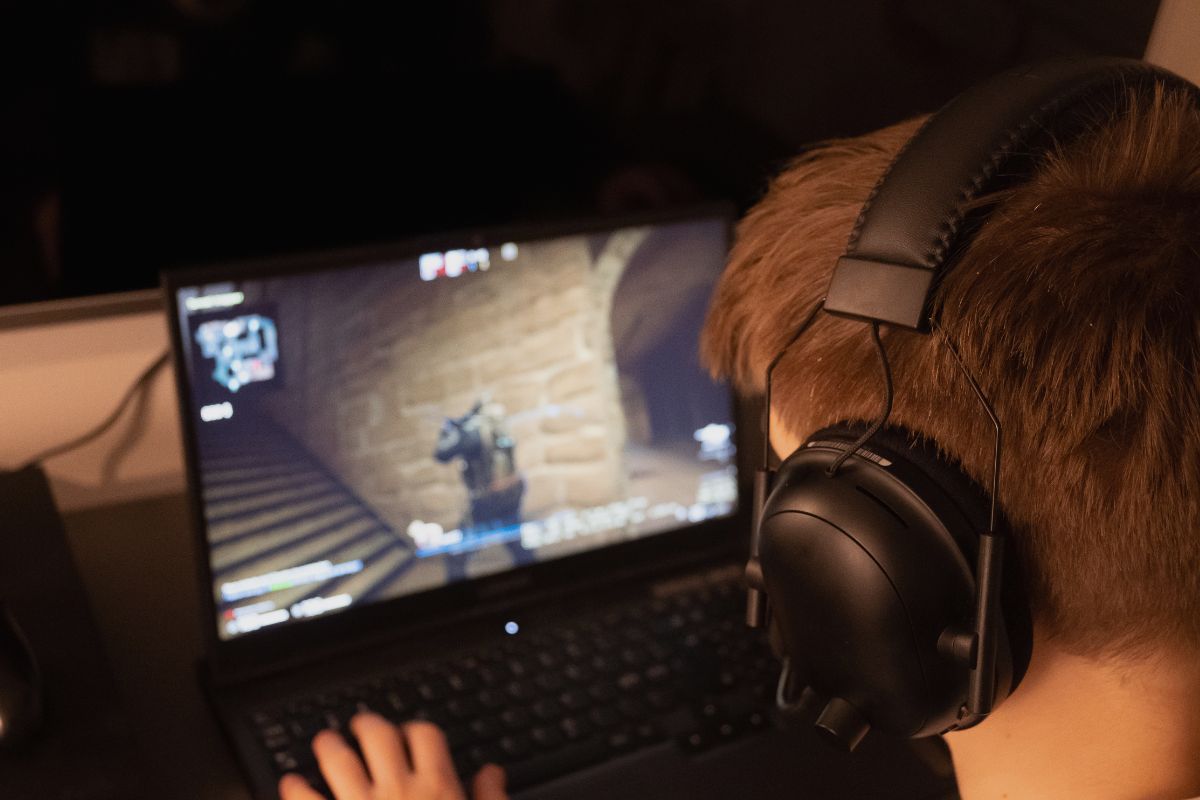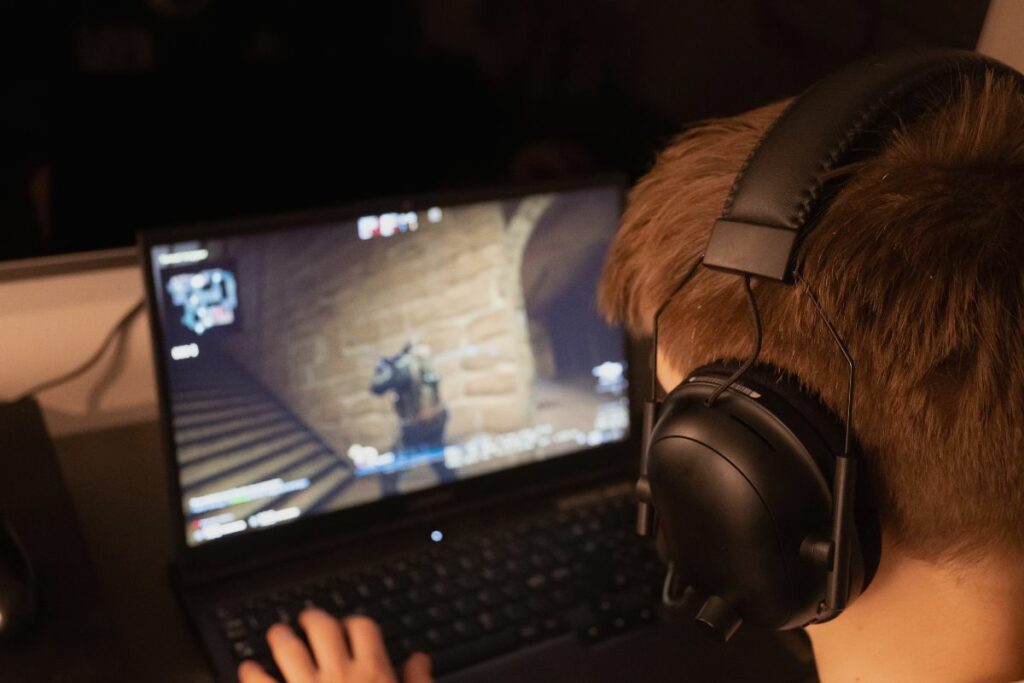 Is the Lenovo Ideapad 1i Good for Gamers?
To cut a long tale short, the Ideapad 1i is not a good laptop for gamers, and I would not recommend it to anyone seeking a laptop to game on. It lacks all of the key components to make gaming a pleasant experience for everyone who wishes to utilise it.
In this case, the laptop's Intel Pentium processor, integrated Intel UHD graphics chip, limited RAM and storage, and poor display fall well short of what is needed for gaming. If you are interested in getting a budget gaming laptop, then might I suggest the Acer Chromebook 516 GE, which costs $600 on Amazon and is a solid entry-level laptop for gaming?
Final Thoughts
The Lenovo Ideapad 1i is a budget-friendly laptop that handles basic tasks like office work, light web browsing, and watching movies and videos. When it comes to heavier loads and tasks, the Lenovo Ideapad just falls short of the standards required.
The laptop really shines when it is doing what is expected of it, but it struggles to do any more. So, it is important to know that this laptop is for productivity work and leisure use and not for high-level creative or demanding jobs or tasks like gaming.