Available in ice blue and platinum grey colour, the Lenovo IdeaPad 1i laptop is an entry-level laptop made with a polished aluminium chassis that gives it a premium and sturdy look.
It comes with a comprehensive and accurate keyboard with a comfortable typing feeling when clicked on. It also has a well-built and plain design that makes it easily accessible and portable.
Although this laptop can not be upgraded, it comes packed with an 11-inch screen display size, long-lasting battery life, an Intel Celeron N4020 processor, Intel UHD graphics 600, 8GB of RAM, and 64GB SSD storage.
The laptop performs excellently in a variety of functions such as web browsing, Ms Office apps, movie playback and some other basic tasks.
The Lenovo Ideapad 1i can be relied on to carry out basic everyday school or work tasks such as typing, working on spreadsheets, and document editing, which makes it a good laptop for students.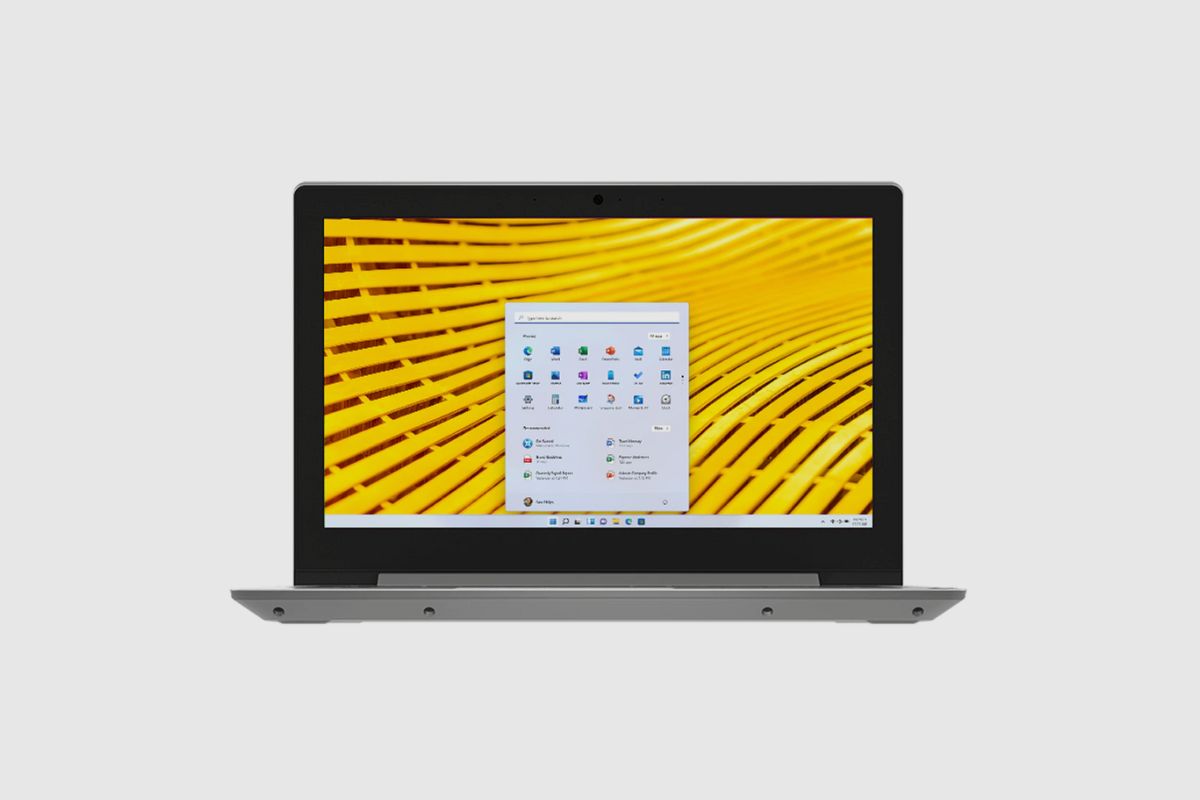 What Are The Main Features Of The Lenovo IdeaPad 1i Laptop?
The Lenovo IdeaPad 1i laptop has impressive features that make it stand out. The main features of the Lenovo IdeaPad 1i laptop include:
It comes with a plastic chassis and a sturdy look
Lightweight design 1.2kg(2.64lbs), which makes it portable
Two available colour options – Platinum Grey and Ice blue
11-inch screen size display with a resolution of 1366 x 768 pixels
The operating system is Windows 10 Home
The processor is Intel Celeron N4020 which boasts of outstanding processing and power efficiency.
Strong battery life – On a full charge, this laptop can last for up to 8 hours
It has an HDMI port
Storage is 8GB RAM
The built-in Dolby dual stereo speaker delivers clear sound, which is great for watching movies and listening to music.
Simple and tactile keyboard
Wireless connectivity options with Bluetooth 4.2 and 1 x 1 WiFi 802.11 ac
How Does The Lenovo IdeaPad 1i Laptop Compare To Other Laptops On The Market?
While some other laptops on the market today are business-based, the Lenovo Ideapad 1i laptop is consumer-based because it is designed for the average everyday user. The overall features and specifications of this laptop make it efficient for daily computing and the performance of basic tasks. This laptop is considered to be a top choice for students because of its affordability, durability, viewing experience and long battery life.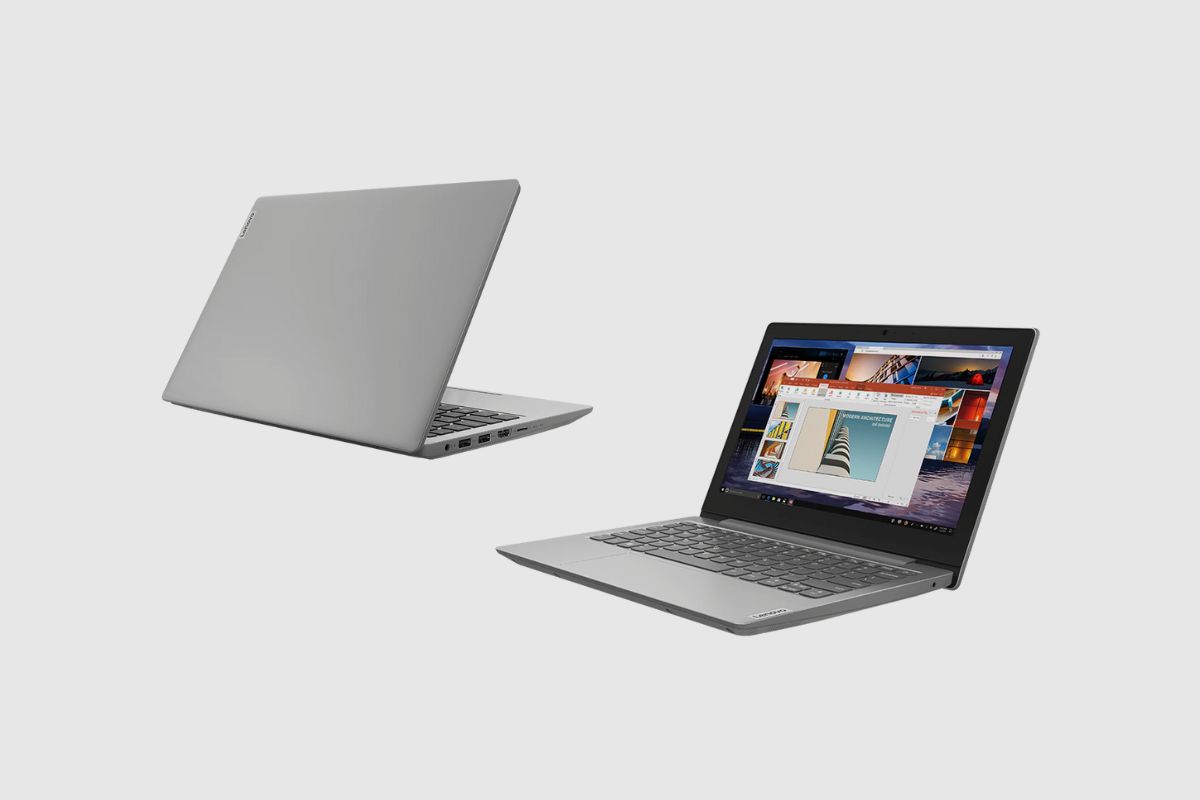 What Are The Pros And Cons Of The Lenovo IdeaPad 1i Laptop?
The Pros Of The Lenovo IdeaPad 1i Laptop Include:
It has a lightweight build
This laptop is affordable
Battery life is strong
Two colour options – ice blue and platinum grey
It has a comfortable and tactile keyboard
Crisp 1080p display
It offers a speedy storage
HDMI port
The Cons Of The Lenovo IdeaPad 1i Laptop Include:
No USB-C ports
Slow processor
Display resolution is low
Dim 220-nit screen backlight
Is The Lenovo IdeaPad 1i Laptop A Good Value For The Price?
The Lenovo IdeaPad 1i laptop has many unique features which give it a good value for its price. Given its lightweight, long battery life, speedy storage, affordability, durability and versatility, the Lenovo IdeaPad 1i laptop is worth every penny it costs.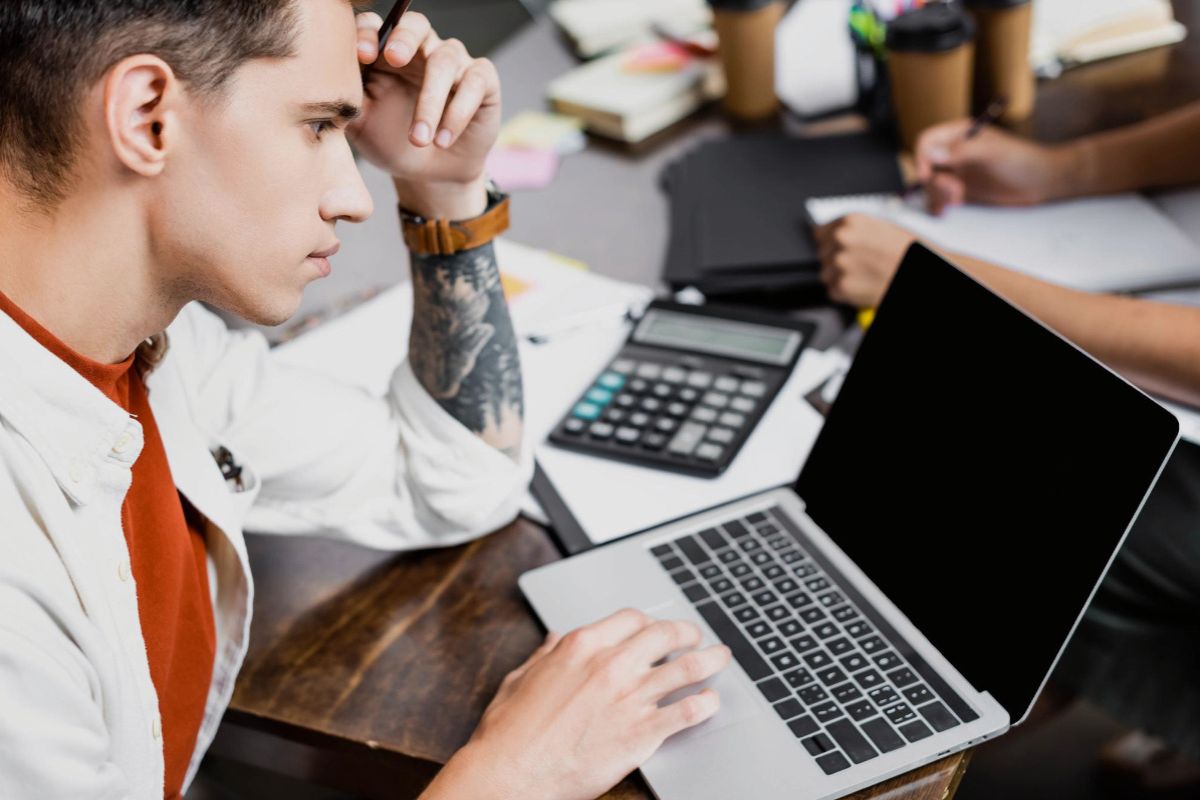 Is The Lenovo IdeaPad 1i Laptop A Good Choice For Students?
The Lenovo IdeaPad 1i is a simple budget laptop that offers a comfortable typing experience and an immersive viewing experience that students will find enjoyable. It performs tasks such as document editing, working on spreadsheets and typing efficiently. This laptop is affordable for students, and its lightweight design makes it easy to carry around and access from anywhere.
Conclusion
The Lenovo IdeaPad 1i laptop has proven to be a standout laptop given its reliable performance, high quality, long battery life and combined features.
Despite its affordability, it is a very functional laptop for everyday use. It can be used for multitasking and other purposes. Overall, there is no doubt that the IdeaPad 1i laptop is a decent laptop choice for students.