The Philips Wireless Speaker S6305 is a portable speaker easy to carry along wherever you go to. It is easy to connect to your phone, the AUX port and it has a playback time of about 20 hours.
The Philips wireless Bluetooth speaker connects seamlessly to your phone and gives you access to play any music of your choice at an ear-bursting volume. It is a top rank speaker with great features.
The Philips S6305 Bluetooth Speaker gives you crystal clear high tones and a vibrant bass thanks to the 20W overall performance. It has a battery capacity of 4400mAh which is enough to have a good time at home, at parties or in picnics.
It has a 20m Bluetooth range, an IPX7 waterproof rating and it supports both wireless and wired connections. It can also serve as a power bank when your smart device is low on battery thanks to its high-capacity battery.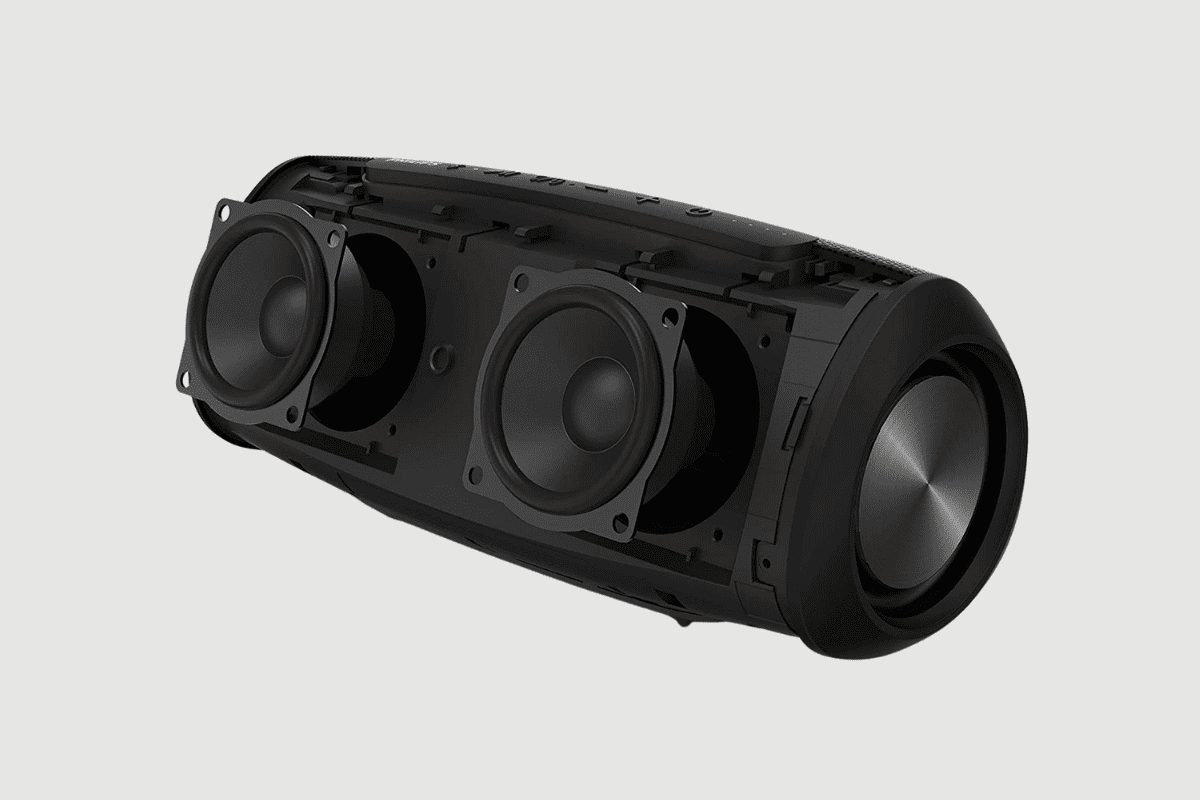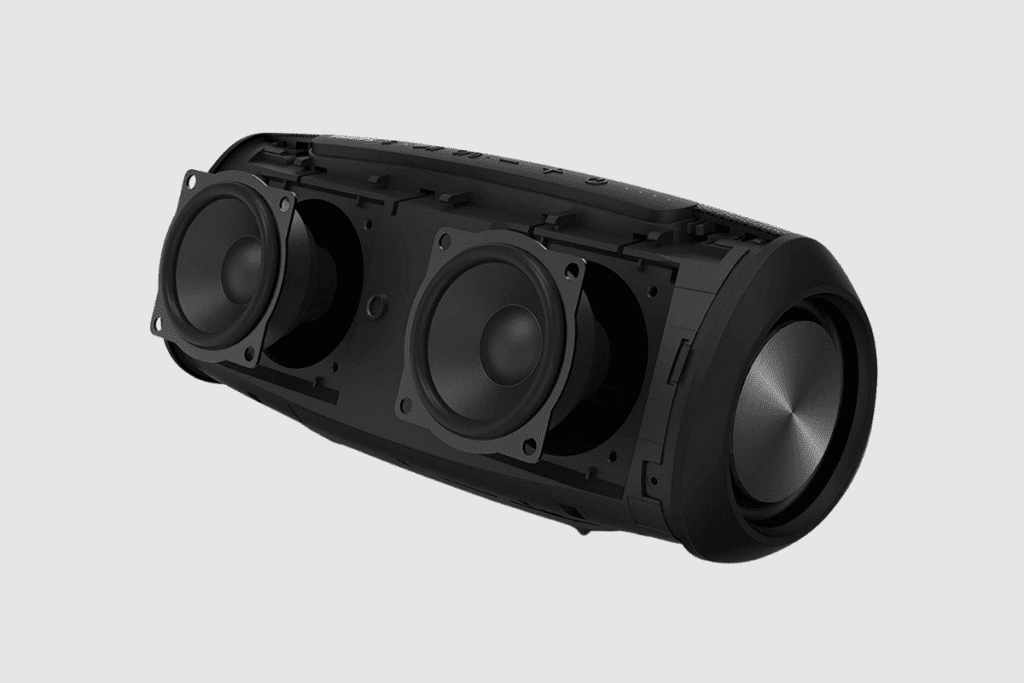 Design
The Philips S6305 Wireless Speaker is a solid Bluetooth speaker that can also serve as a power bank when your mobile phone is out of battery. This sleek Bluetooth speaker comes with a minimalist design.
It measures 10 x 23 x 10 cm where it weighs just 800 grams. It looks like a mini stereo system and it can be carried all around in your bag without being bulky. It has a stylish circular pattern on its cover which makes it look unique. Besides the compact size, this speaker looks elegant and sophisticated.
The speaker has IPX7 waterproof rating as it can be immersed in up to 1 metre of water for about 30 minutes. It has passive bass radiators and two 2.25inch full range drivers that allows you to experience clear sound and solid bass. Once paired with a mobile phone or any other compatible device, the LED lights at both ends of the speaker flash to match the tune.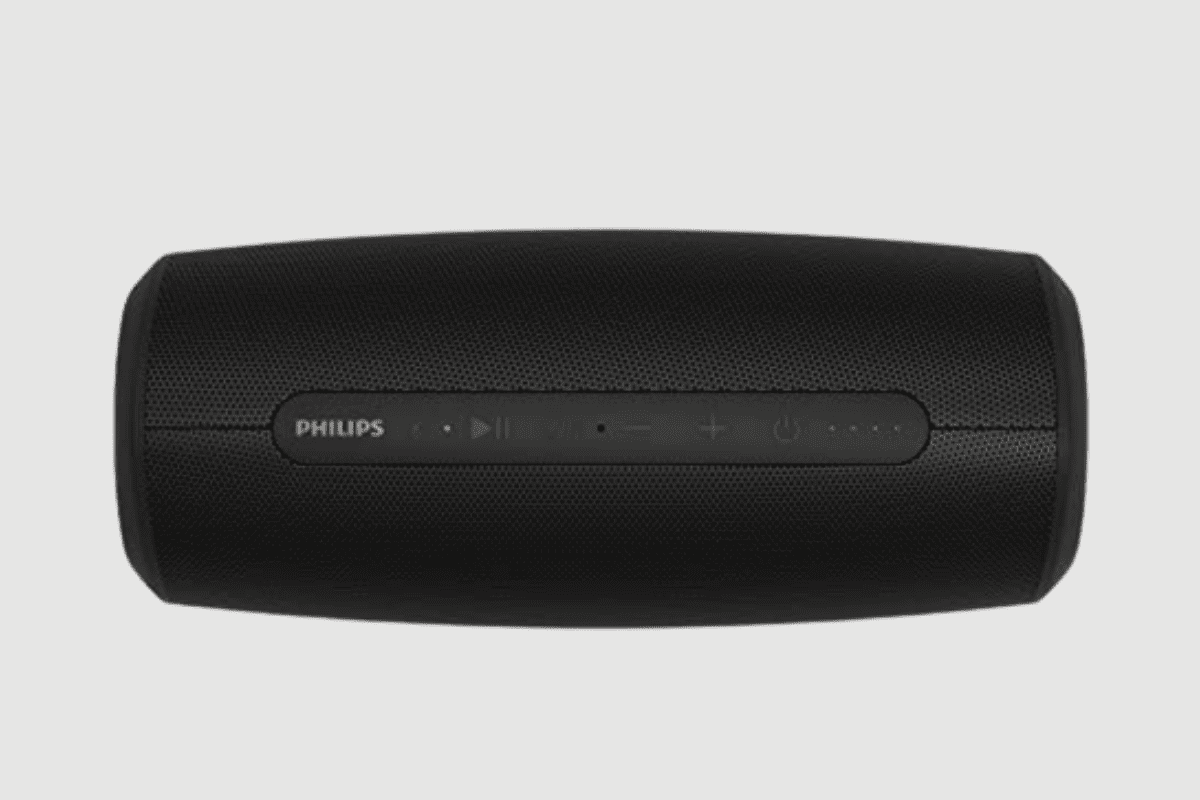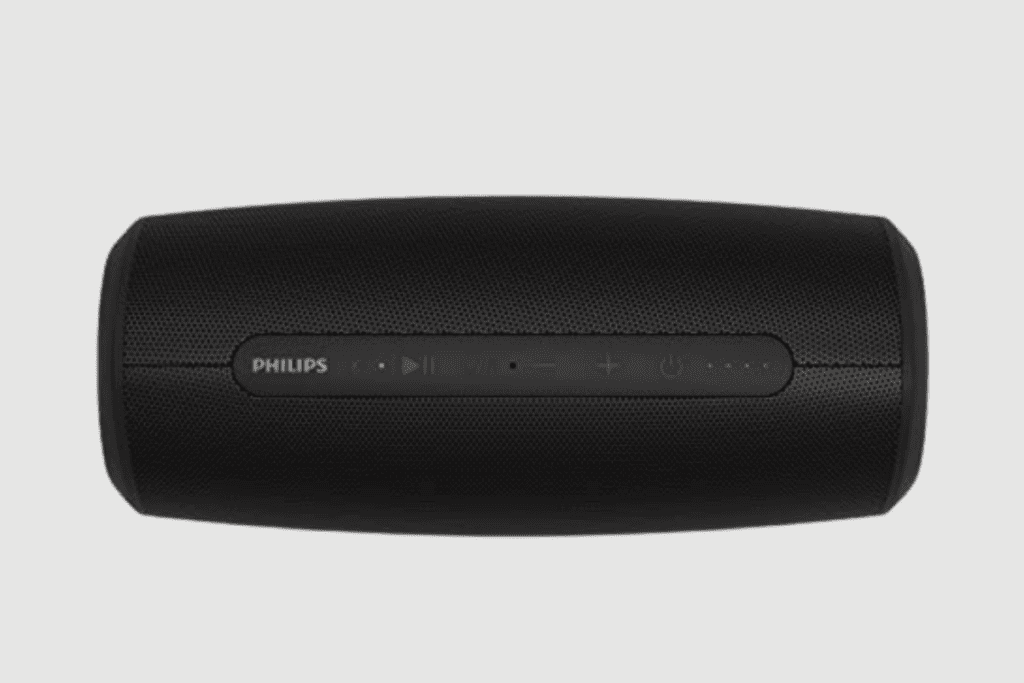 Performance
The Philips S6305 Wireless Speaker has two passive radiators that deliver solid and clear sound quality at high volume. It has the ability to connect to almost anything such as a turntable, an identical speaker or an MP3 player with the audio-in port at the back of the speaker.
It also has an anti-clipping function that allows you to play your music loud without any distortion. With this functionality, music played at high volume keeps its quality even when the battery is low. This function is in-built and it monitors the musical signals as it passes through the amplifier and prevents audio distortion without affecting the volume.
The Multi-coloured lights at each end of the Bluetooth speaker flashes to the tunes of the music being played. It can also be paired with an identical speaker for a louder stereo sound. Connecting your Bluetooth speaker is quite easy and direct, with a short press on the Bluetooth button on the speaker and is ready to pair with other compatible devices.
The Philips Wireless Speaker S6305 also has a built-in power bank function that lets you charge your phone via the USB port and an IPX7 waterproof rating that allows you to conveniently take it to the poolside, shower or beach. Its strong bass and vibrant sound keep the party going and everyone is entertained.
It has a wireless Bluetooth connection range of 20 meters which means you don't always have to worry about getting disconnected from your Bluetooth speaker because the connected device isn't close by and if you prefer playing your music via a cable connection, you can plug in your Bluetooth speaker via the 3.5 mm port or the AUX input.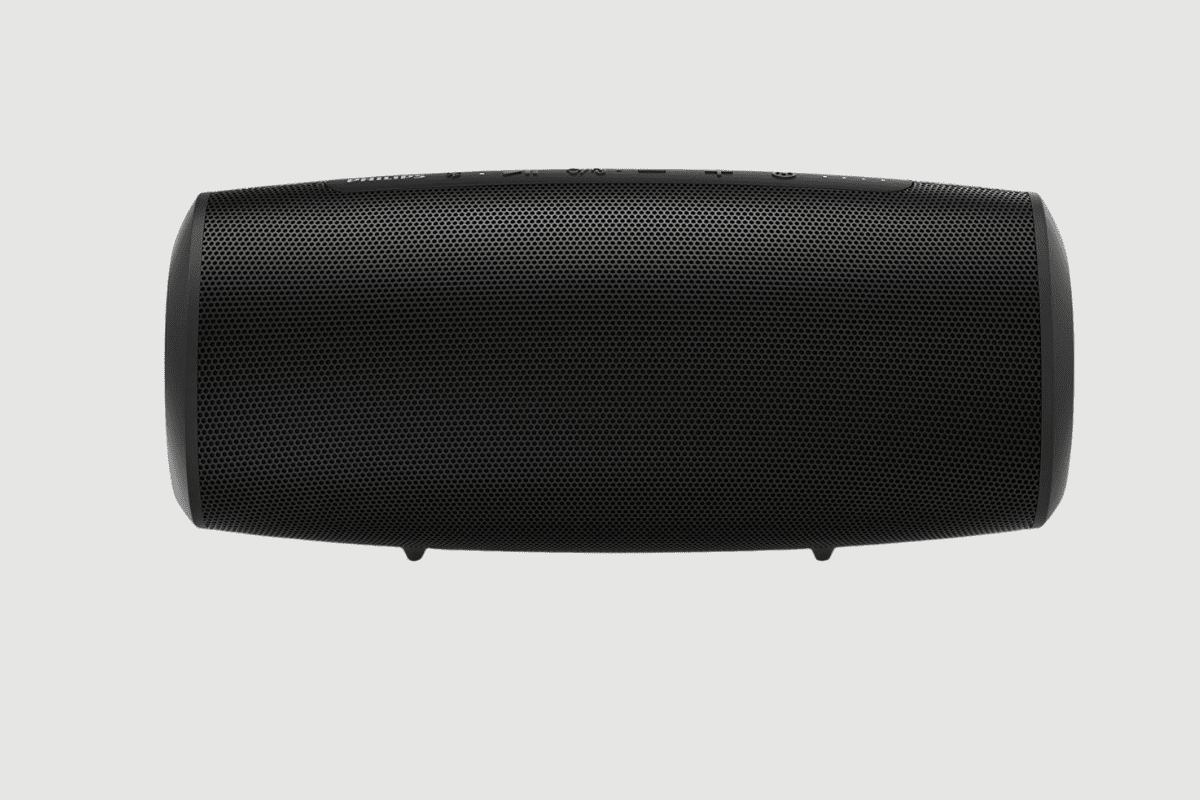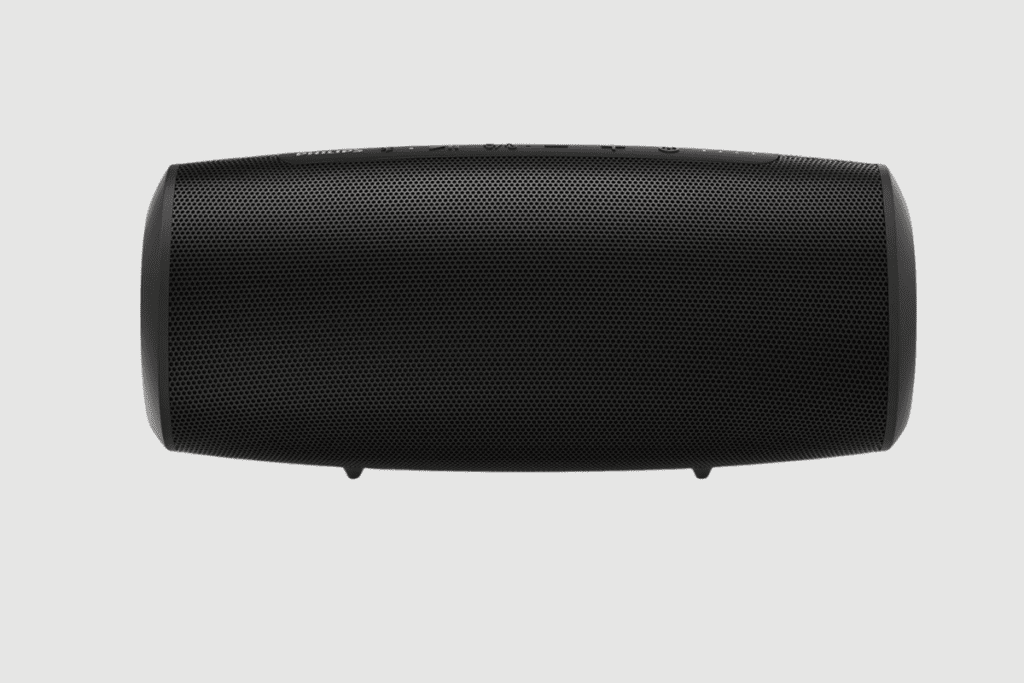 Battery life
The battery capacity of this Bluetooth speaker is 4400mAh which is supposed to give you up to 20hours of battery life. The rechargeable Li-ion battery can be charged via the micro USB port on the speaker. It takes about 6 hours to fully charge the battery.
Features
It has a solid build.
It offers 20 hours of playtime.
It offers 20 Watts of power.
It has a built-in power bank function.
IPX7 waterproof rating.
It comes with an audio-in socket.
Anti-clipping function
It has a 20m wireless connection range.
Its integrated microphone allows you to answer calls.
It can be connected to other devices via the 3.5mm jack.
Specifications
Brand: Phillips
Connectivity technology: Bluetooth 5.0
Dimension: 10 x 23 x 10 cm
Weight: 800 Grams
Total system performance: 20W
Speaker type: Indoor, Outdoor
Connection type: 3.5mm Jack, AUX
Special feature: Microphone function
Degree of protection: IPX7 waterproof rating
Mounting type: Floor Standing
Battery capacity: 4400mAh
Playback time: 20hours
Colour: Black
Pros
It has an IPX7 waterproof rating.
Solid and vibrant sounds without distortion.
Power bank function.
It can be connected to multiple sources.
Cons
Not enough colours to choose from.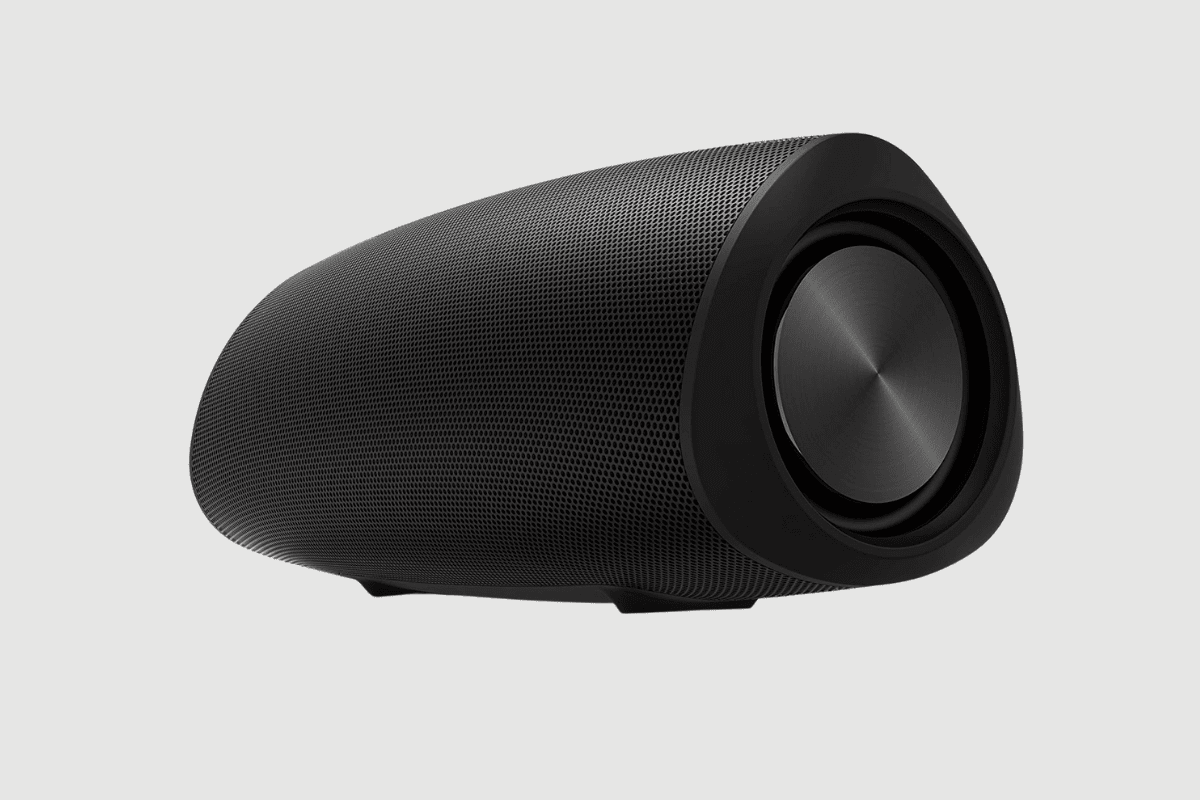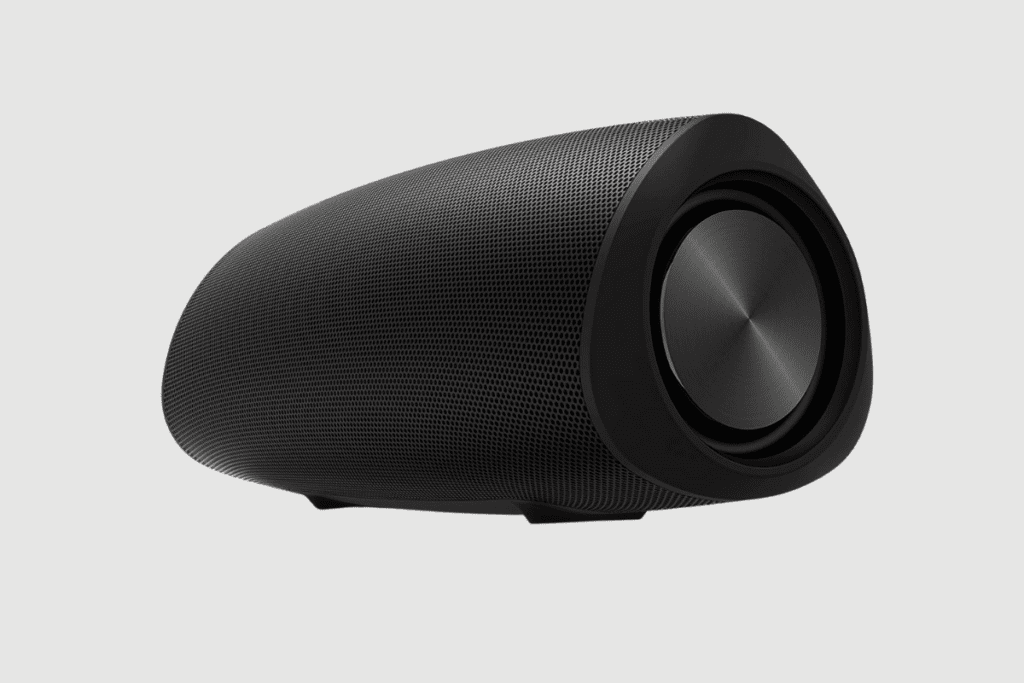 Buying guide
The Philips Wireless Speaker S6305 is an excellent device for music lovers. It is a portable companion that can be taken anywhere and everywhere with an IPX7 waterproof rating and a built-in power bank function for days your mobile phone runs out of battery.
Included in the pack for delivery are an S6305 waterproof Bluetooth speaker, a warranty card, a quick installation guide, warranty leaflet, worldwide warranty leaflet and USB cable.
The Philips wireless speaker is a great gadget but there are other substitutes such as Tribit StormBox, Sony SRS-XB13, Juice BoomPRO, with great features and specifications too.
How much is the Philips Wireless Speaker S6305
The Philips wireless speaker with built-in power bank function, IPX7 waterproof rating and excellent sound quality are sold for £49.29.
Philips Wireless Speaker S6305 Available series
Listed below are the available portable speaker series of the Philips S6305 wireless Bluetooth speaker: The S6305, S5305, S2505B, and S1505B.
Is the Philips Wireless Speaker S6305 worth buying?
The Philips wireless speaker is a good audio gadget that can be taken on trips with friends. It is a versatile Bluetooth speaker with features such as IPX7 waterproof rating, built-in power bank function, anti-clipping function, etc.
It also has an integrated microphone that helps you to monitor and answer incoming calls. It is an affordable Bluetooth speaker with great features and solid audio quality.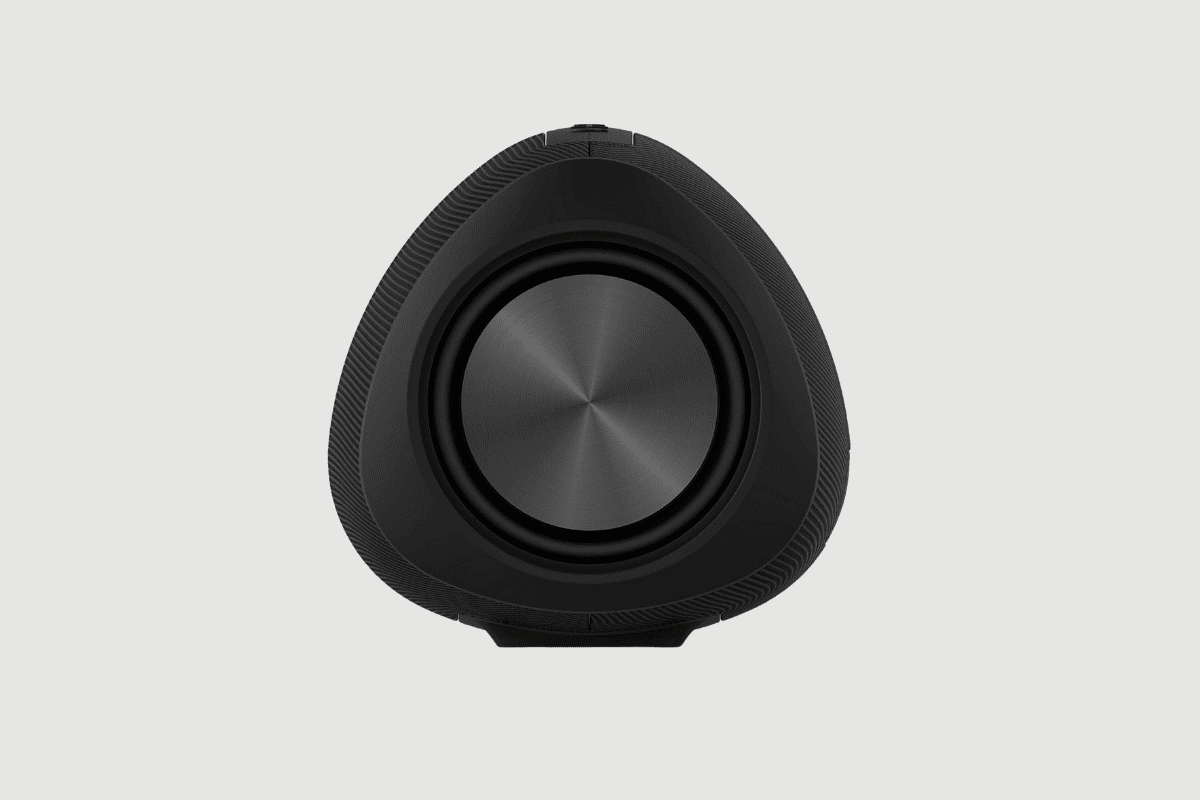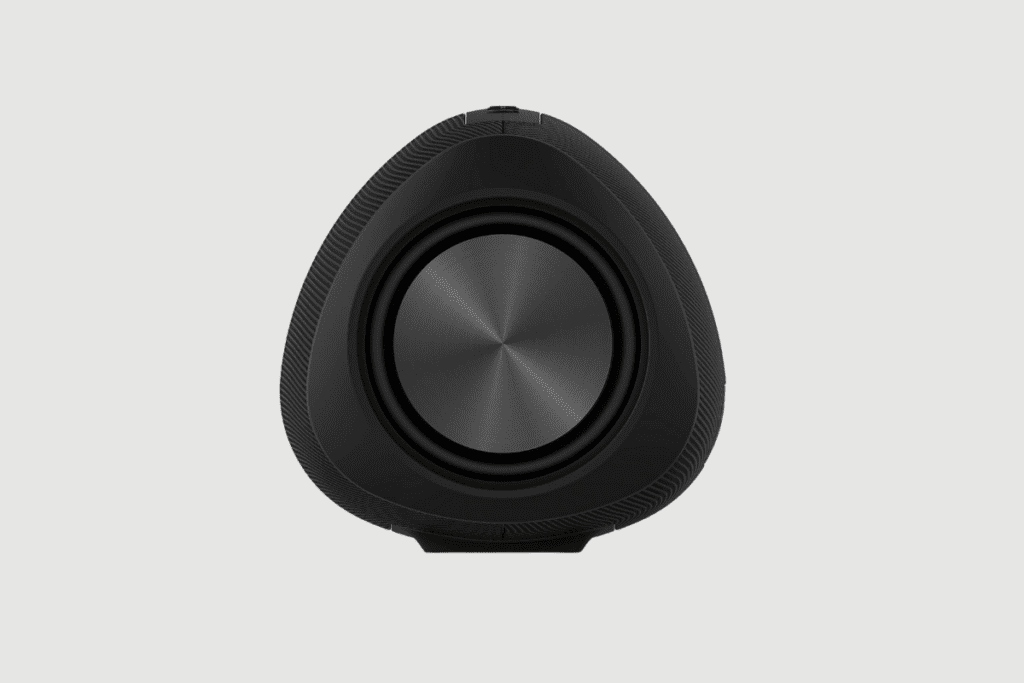 Conclusion
The Philips Wireless Speaker S6305 is an affordable product with excellent sound quality. It is a portable home theatre speaker. For those who like outdoor use, there's no need to look further than this portable speaker as it has an impressive IPX7 rating (waterproof) and supports dual modes (Wireless & Wired).
Overall, the speaker delivers a high-quality sound experience with a full bass response. However, it could do with more powerful speaker drivers to produce deeper bass tones.
FAQ – Philips Wireless Speaker S6305
Q: What makes a good speaker?
A: A good speaker should deliver clear crisp treble and tight bass while producing rich mid-range tones.
Q: How many hours will my speakers last?
A: They should last about 20 hours when using them at moderate volumes. However, if played at higher levels the hours of music playback is considerably reduced.
Q: Can I connect a smartphone or tablet to the Philips wireless speaker?
A; Yes, you can connect the speaker directly to your smartphone via Bluetooth. No cables are required. Just connect with one end and then the other.
Q: Is this speaker battery powered?
A: Yes, it comes with its own rechargeable battery which recharges through the charging port located on the speaker.
Q: How long does it take to charge the battery?
A: The battery takes approximately 6 hours to fully charge from empty.
Product Image Gallery