Theft incidents and crime situations can lead to loss of lives and properties; therefore, having outdoor security cameras is one of the best ways to prevent these unfortunate occurrences.
In the event of theft or crime cases, outdoor security cameras can provide evidence that can be used to solve crimes since they can record videos that can be retrieved later. The major uses of outdoor security cameras are to serve as a deterrence for criminal activities and provide proof against crime.
Due to the high demand for security cameras, various brands produce security cameras with different specifications. The Reolink 8 outdoor CCTV security camera is a reliable outdoor security camera that guarantees users of maximum security. 
Security outdoor cameras come in variants which are the PoE (power over Ethernet) and NVR (Network video recorder) cameras, battery-powered security cameras, and the WiFi security camera.
PoE & NVRs:  The IP POE cameras are flexible and simple to set up. It does not come with a power cable or adapter but uses a single network cable. The NVR IP cameras connect to the network, record videos and store them on a hard disk, mass storage device or cloud storage. An example of a POE & NVR camera is the RLC-810A.
Battery-powered security cameras:  These cameras require no wiring, cords or other power sources because they make use of a battery and can be solar-powered.
Wi-Fi security cameras: These cameras are portable, easy to install and flexible. They offer top-rated dual-band Wi-Fi with 2.4Ghz and 5Ghz band options that help to avoid signal loss. It is great for monitoring places wirelessly. 
This article is focused on the Reolink smart 4k POE surveillance camera system (RLK8-810B4-A). This security camera system is equipped with the capability of getting expanded up to 8 camera kits and can work with Reolink IP cameras – PTZ, dome, or bullet; 12mp, 5mp, 8mp, 4mp for a maximum security coverage in your home, office or anywhere else.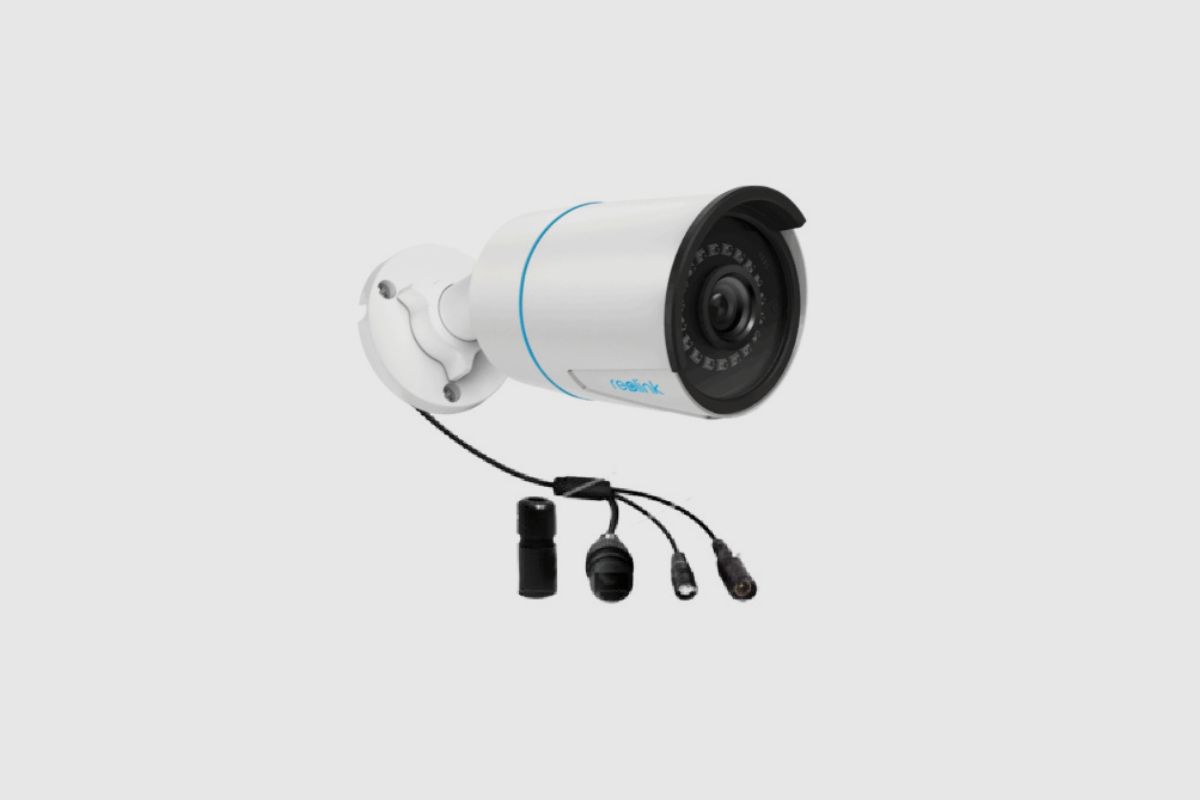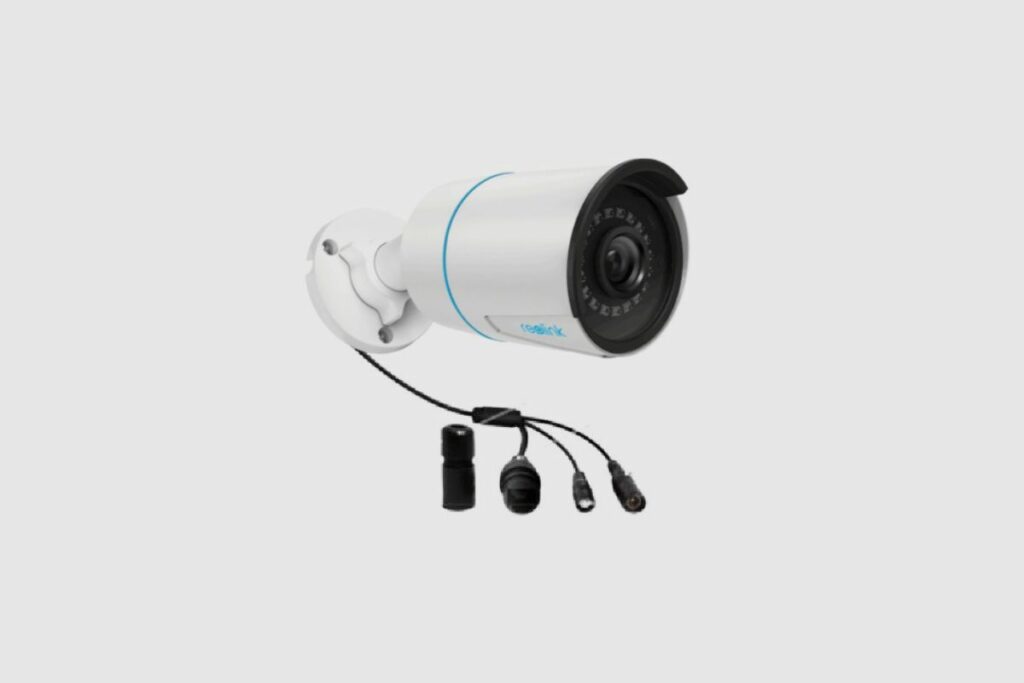 Specifications
Up to 12MP for HDMI and 1080p for VGA
NVR: Smart PoE video recorder
Up to 8 camera kit
Video Resolution: 3840×2160 (8.0 megapixels) at 25fps
Lens: f=4.0 mm fixed, F=2.0, with IR-cut filter
Night vision up to 100ft, with 18pcs IR LEDs
Field of view: Horizontal 87°, Vertical 44°
Synchronous playback: 1CH at 8mp, 4CH at 4mp
Compression format: H.265
The frame rate is 25fps
Remote access: Android phone/iOS, Windows/Mac PC
HDD capacity: 1 internal port, 1 external port, 6TB max for each port (12TB in total)
Working temperature: -10°C +45°C (14°-113°F)
Built-in Microphone for Audio recording only
IP66 waterproof
Features
The RLK8-810B4-A security camera is made up of key features that keep it on par with some of the best outdoor security cameras. These features include:
Reliable Remote Access: With the free Reolink software, up to 20 users can share access footage using smart devices. Compatible devices are iOS, Android, Windows, and Mac. You can view playback, watch live streams, and get quick information.
Excellent plug-and-play Poe system: This camera uses a single POE cable that has the power, video and sound run through it. It is easy to install with a 60ft 8pin network cable that makes the setup completely seamless.
Solid IP66 weatherproof: This 4k POE camera works perfectly both indoors and outdoors. This camera can resist different weather conditions such as rain, sun, heat and snow, thanks to its IP66 weatherproof rating.
Synchronous Live view for 12 users: Up to 12 users can have access to the security system at the same time. Through the free Reolink software, you can have a live view simultaneously and share access with up to 11 friends, neighbours and family members.
Smart motion alerts: When a moving object is detected, the POE security detects it and triggers an alert if danger should occur. Users get a quick email or push notification on their smart devices for immediate action in case of danger.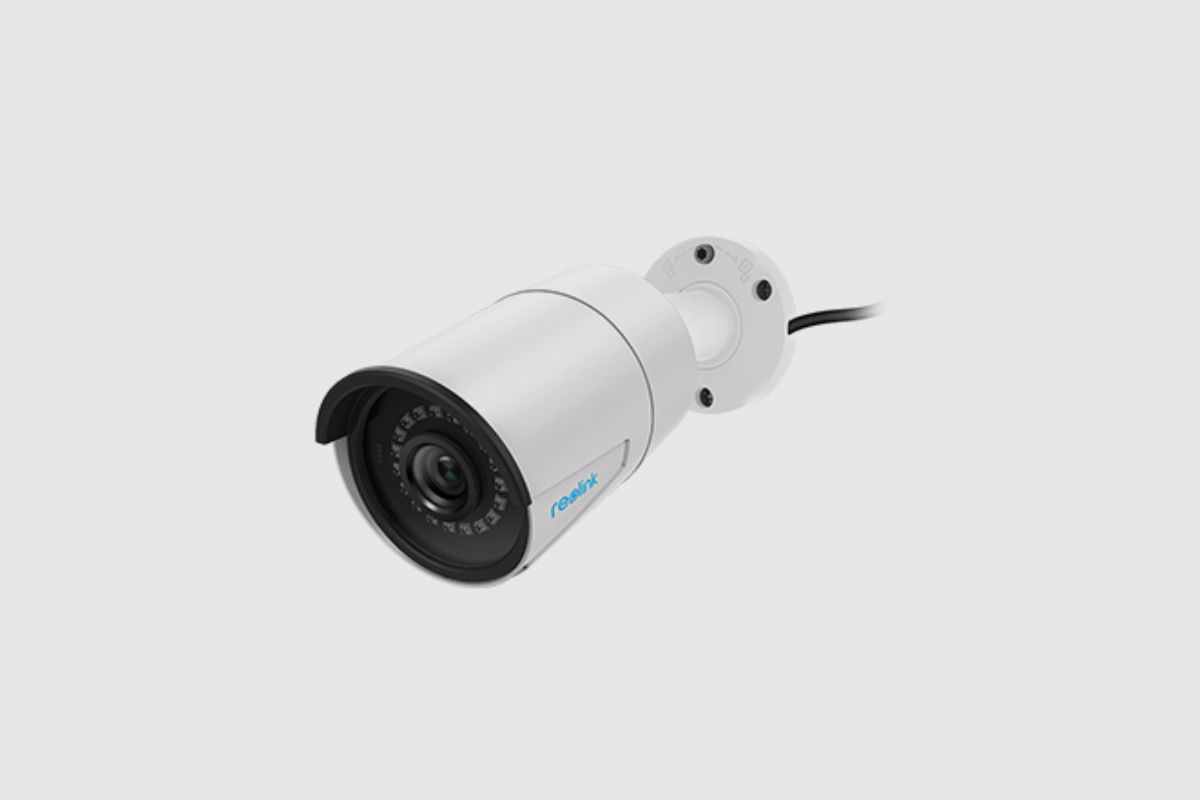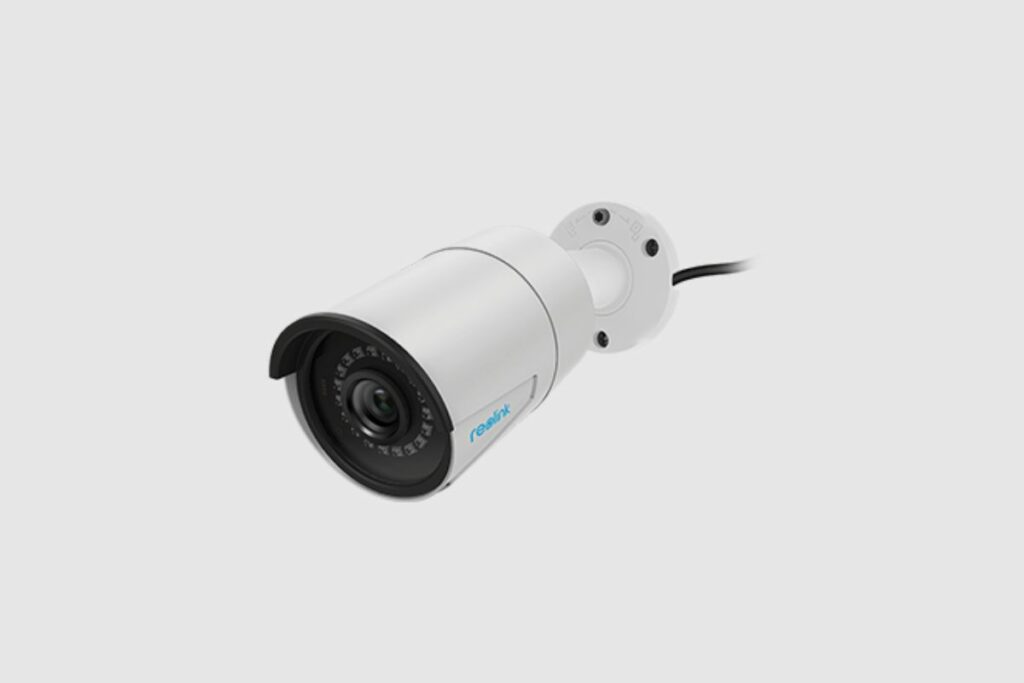 Pros
Reliable 24/7 recording: The camera comes with a pre-installed 2 TB HDD (up to 12 TB) which presents a large storage space for a continuous 24/7 recording. An external hard drive (up to 6 TB) can be installed for backup storage. You can also set each camera to record continuously, respectively, at the time you schedule or when motion is detected.
Crisp 4k ultra HD day and night: With the super clear 4k ultra HD 8MP and resolution of 3840 x 2160, the display is clear and vivid. The viewing quality is great during the day and even at night.
Easy installation: This POE camera system is easy to set up, and installation is quite simple. Using a single network cable, your home is guaranteed maximum security.
Built-in microphone: The built-in microphone picks up ambient sound, thereby providing additional security. It also has the ability to record audio.
The person or vehicle detection: This camera can recognise people and identify vehicles based on their shape, which helps to reduce unnecessary alerts caused by shadows or animals. They send specific detection alerts to you to keep you informed just by looking at your phone lock screen.
Multi-cam Live feed: you can overview your property through multiple cameras on the same screen.
Cons
The cameras in the kit do not support smart home integrations like Alexa or Google Home.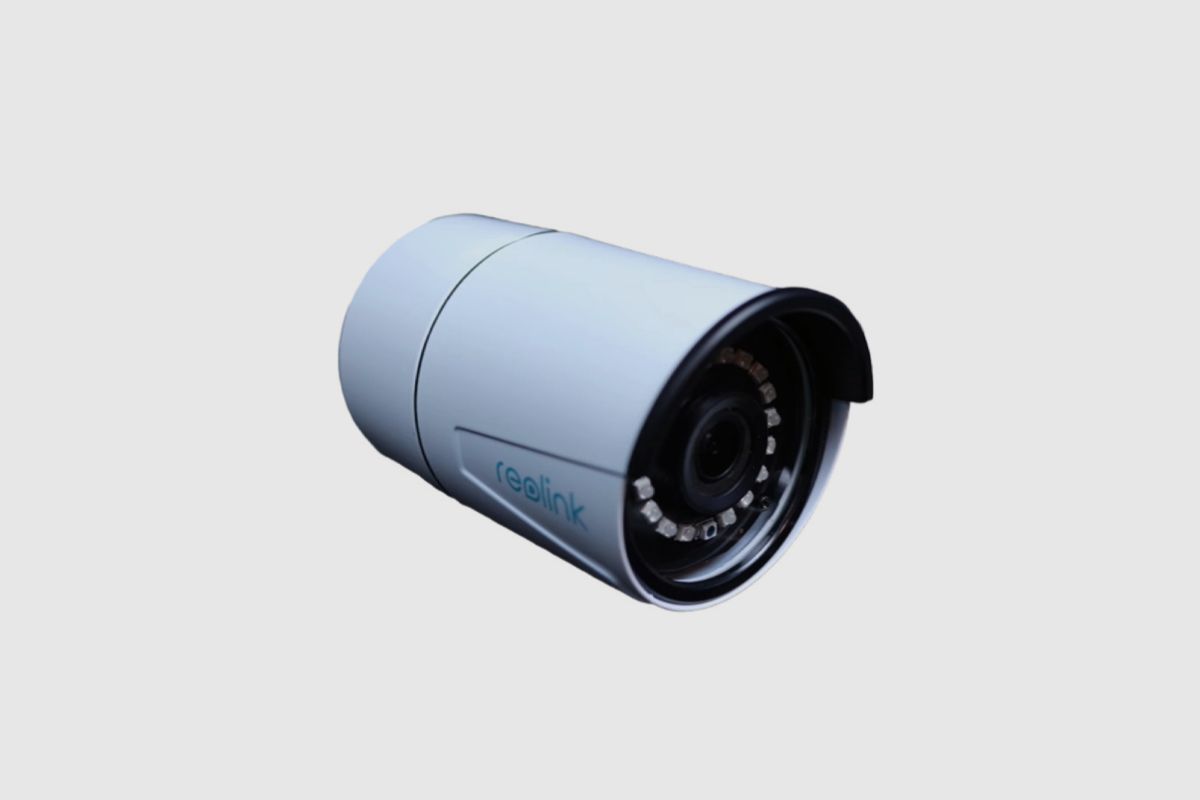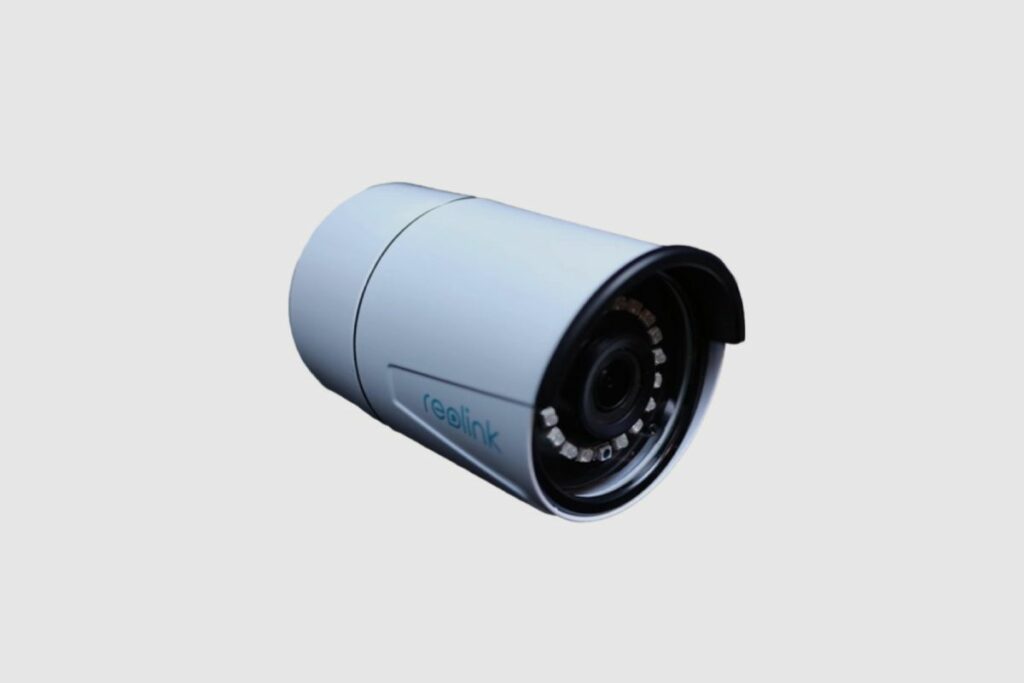 Cost
The RLK8-810B4-A Poe camera system retails at $559.99, but this can vary based on location and store of purchase.
Unboxing
The package consists of the following:
1 x Poe NVR
4 x Poe camera
1 x NVR Power adapter
1 x HDMI cable
1 x USB mouse
4 x waterproof lid
4 x surveillance stickers
5 x screws
5 x mounting templates
4 x 18 m cat5 Network cable
1 x 1 m Network Cable
Quick start guide
How to connect the RLC8-810B4-A
On the POE NVR, there are different connection holes/ports. You will find the on/off Button, and the power button goes into the adapter while the DC connection point goes into the DC power input.
The mouse gets plugged into the USB point; one end of the Ethernet connector goes to the router, while the other end goes into the LAN port. The HDMI cable gets connected to the HDMI connector (the other end of the HDMI can also be plugged into a monitor or TV).
For the camera, you get one of the bundles of cable and connect to the camera input, and the other end of the cable goes to the Ethernet point on the camera. Then you power on and confirm some basic details. Having followed these steps, your camera is set and ready to use.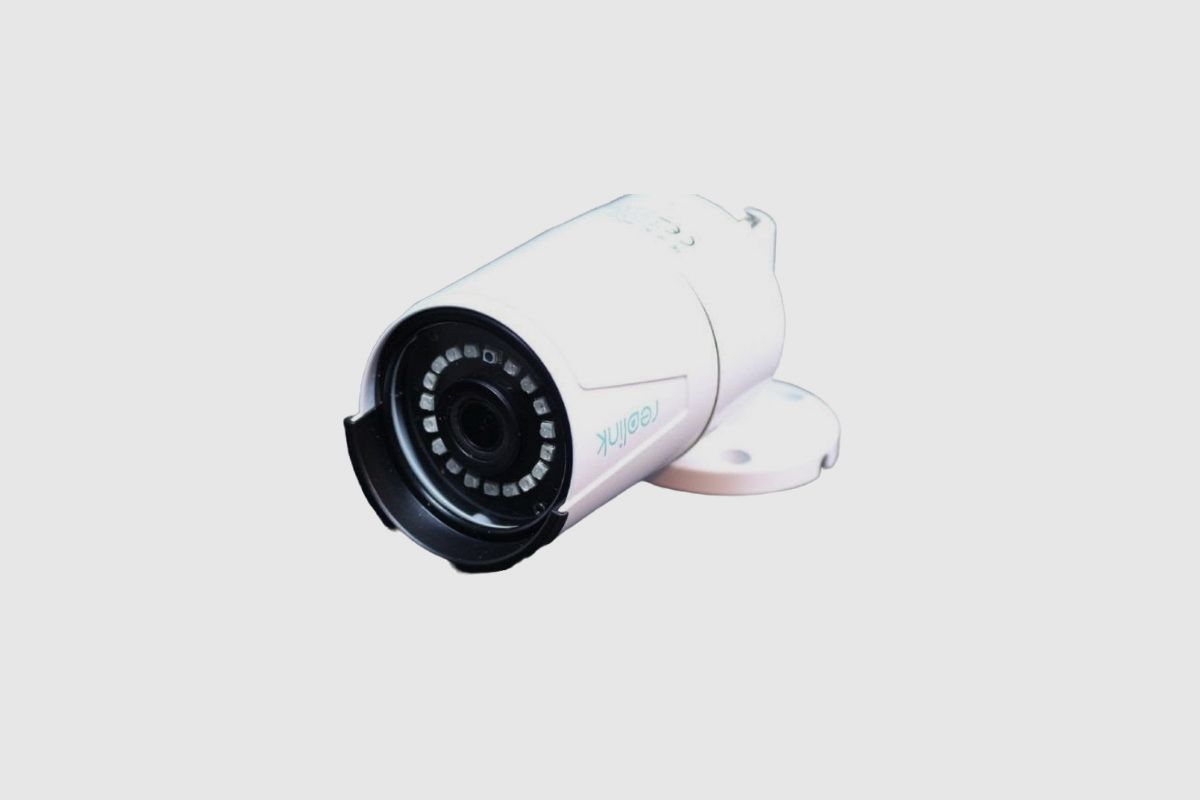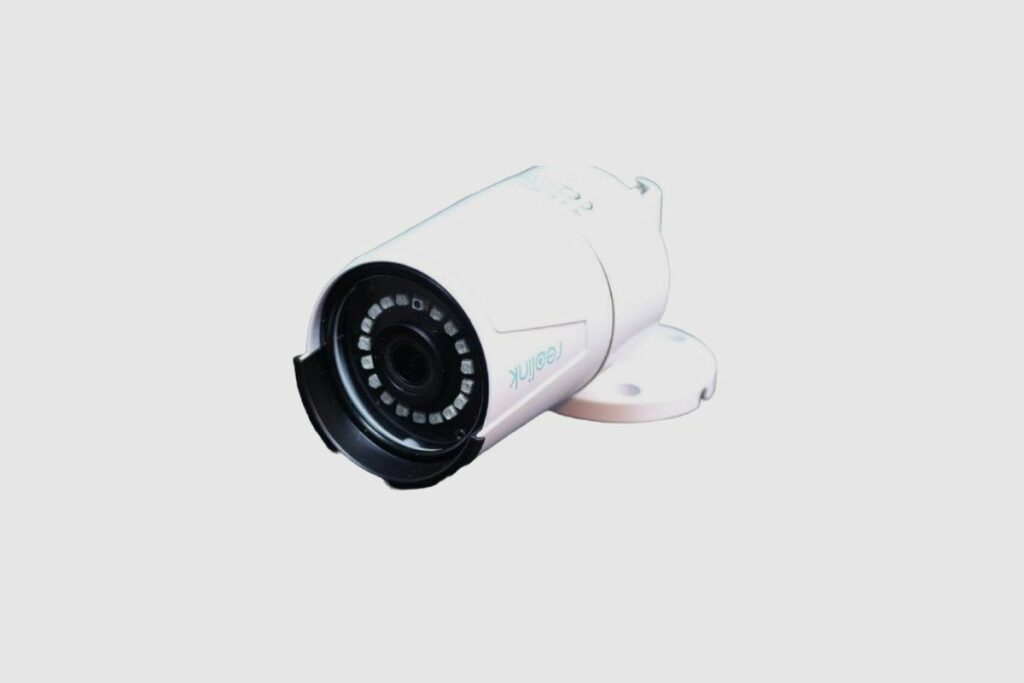 How to mount the camera
Mounting this camera depends on your preferred choice. It can be placed anywhere around your home. Here are a few easy steps on how to install this camera:
Have the mounting template placed on the wall
Drill holes and screw the mounting base to the wall at the indicated location
Loosen the screw and adjust the viewing angle
Lock the camera in position firmly
Conclusion
The Reolink RLC8-810b4-a POE camera system is a well-built and durable camera with a metallic look. It is equipped with a smart 4k that can be expanded up to 8 cameras with an 18pcs infrared LED.
This camera comes packed with top-notch features that assure users of maximum security. It is a reliable and versatile camera, considering that it can be placed anywhere. Some of the best features of this camera are its person/vehicle alert, crisp ultra HD, and smart motion alerts, amongst others that put your mind at ease.