Security outdoor cameras are powerful cameras equipped with the capability of recording videos that can be retrieved later, preventing and solving crimes. These cameras majorly ensure that people and property are protected from invasion and theft.
The Reolink 8-channel outdoor CCTV security camera is a great home outdoor security camera as it is weatherproof, which makes it versatile and able to work perfectly under any weather condition. 
It is reliable in performance with its built-in siren, smart motion detection, super 4k ultra HD camera and night vision, amongst other key features put together to ensure maximum security.
This article is focused on the Reolink RLC-811A security camera.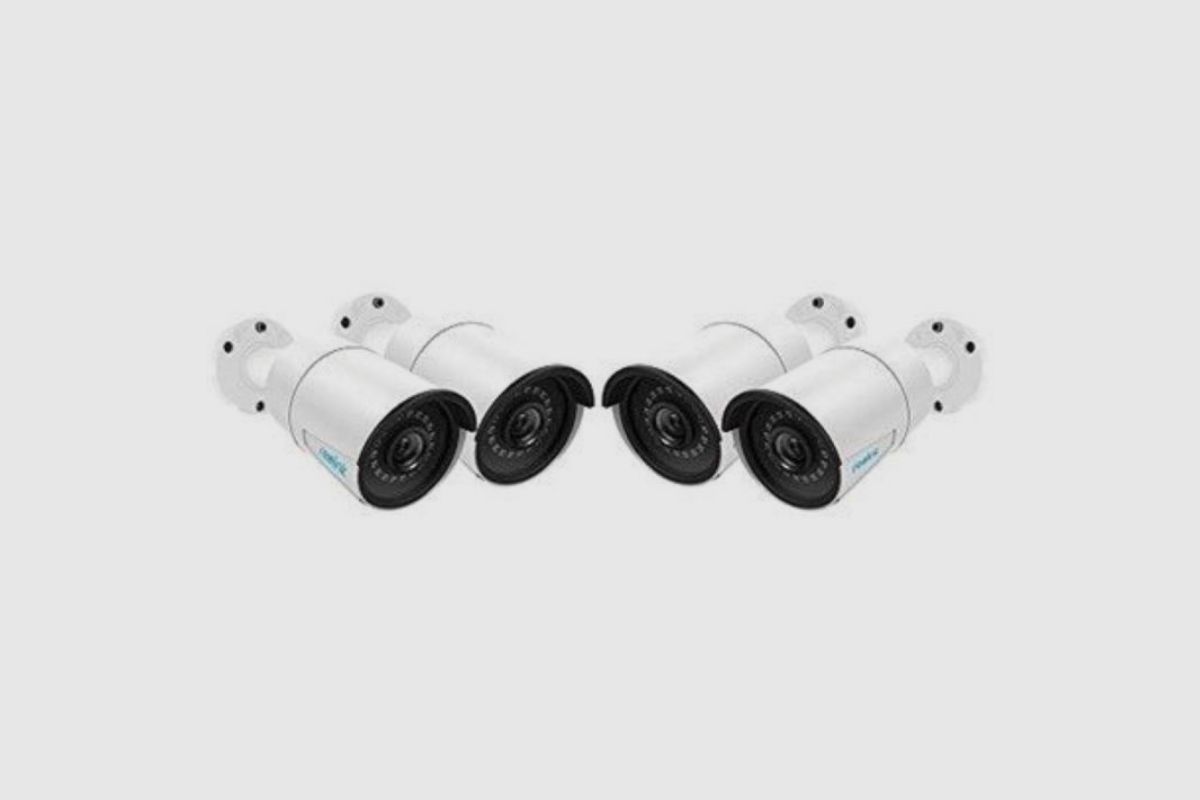 Is the Reolink 8-Channel Outdoor CCTV Security Camera Worth It?
The Reolink 8-channel outdoor camera has proven to be efficient in its security performance as it comes packed with 5 quality LED spotlights plus a sensor and 4 infrared lights. 
It also has a built-in siren/ quick alert, smart motion detection, and is weatherproof. This security camera has several other unique features that make it perform exceptionally by guaranteeing maximum security, thereby providing great value for its cost.
You can bank on its 5 LED spotlight, sensor and 4 infrared light cameras to give you clear video recordings, decent quality images, and high-quality night vision up to 100ft. It supports up to 8 cameras recording at the same time, which is very impressive.
It offers you a large storage option and a micro SD card slot (max 256 GB).
With its high-capacity rechargeable battery, a lengthy live feed/recording is guaranteed.
Having the Reolink 8-channel outdoor CCTV security camera installed in your home gives you a high chance of recovering lost property due to burglary. With this camera installed in your home, you can be fully at ease wherever you are, knowing fully well that your home and properties are secure.
Specifications – Reolink 8-Channel Outdoor CCTV Security Camera
The specifications of the Reolink 8 channel outdoor CCTV security camera are:
Video resolution: 3840 x 2160 (8mp)
The frame is 25 sec
The image sensor is 1/ 2.8 CMOS sensor
Lens: f= 2.7-13.55 mm F= 1.6 – 3.3, with IR cut
Night vision: 30 meters (IR LED: 4pcs/ 28mil/ 850 nm)
The Video compression format is H.265
Storage is a micro SD card slot (max 256 GB)
POE supply: IEEE 802.3af, 48v 
Supported browser: IE, Edge, Chrome, Firefox, safari
Operating system: PC: Windows, macOS; Smartphone: iOS, Android
Smart alert: Motion detection/Human detection/vehicle detection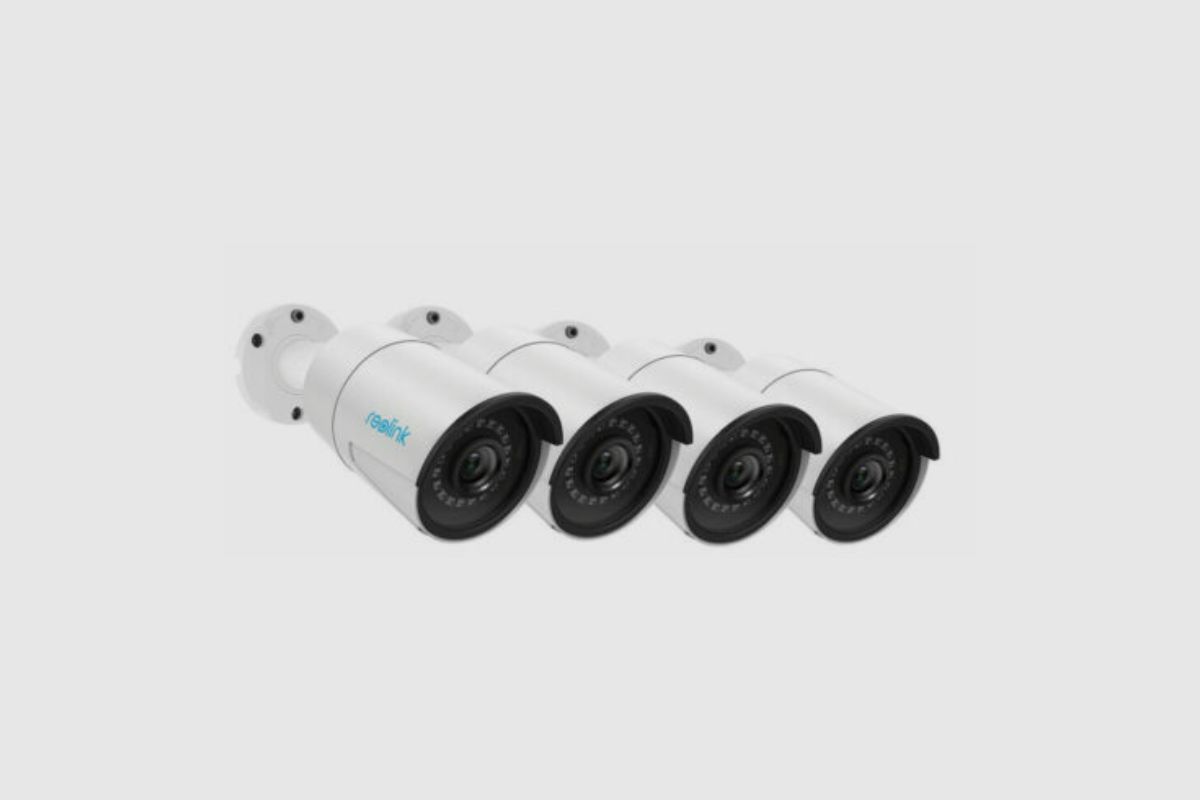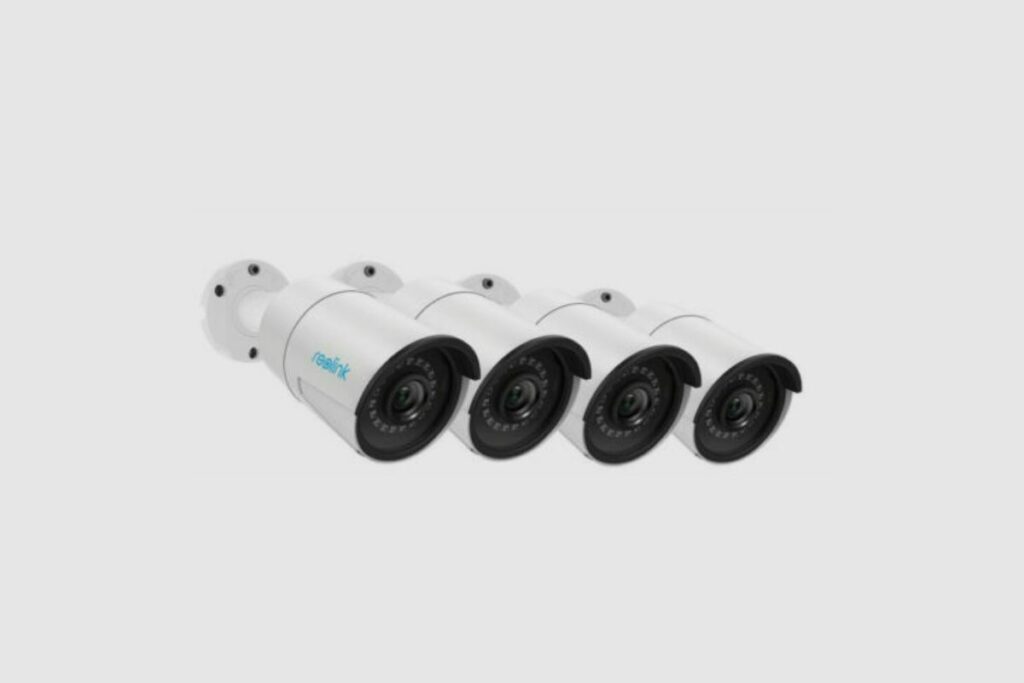 Features – Reolink 8-Channel CCTV Camera
The Reolink 8-channel outdoor CCTV security camera is made up of excellent features that make it offer maximum security. These features are as follows:
Super 4k Ultra HD/ 5X optical zoom: This camera offers crisp and clear live-streaming and playback with its 3840 x 2160 high-quality resolution, which is 1.6X clearer than 5MP and 4x clearer than 1080p. The 5x optical zoom enables you to zoom in and out for a full image and a larger view.
Detailed colour night vision with the illuminating spotlight: The camera's spotlight, which can be manually activated, serves as a crime deterrent. The spotlight illuminates, and the siren triggers once an intruder is detected. This sends off the invader or criminal. With the 4k camera, you can get sharp images with natural colour, live video streaming and playback at night.
Multiple recording options and time-lapse videos: There are no hidden fee charges and extra subscriptions when using the multiple recording options. With the micro SD card (256 GB), Reolink NVR, or FTP server, you can save both your recorded or time-lapse videos. The time-lapse videos help you to keep track of your 3D printing. In a few minutes, you can view the full construction process or take fantastic views from dawn to dusk.
Smart Alert and human/vehicle detection: The 811A camera has the ability to recognise people and identify vehicles in different shapes. This greatly minimizes unnecessary alarms that can be caused by shadows or animals. Therefore, you can easily know what happened through your phone screen as it is specific in its detection when sending motion alerts.
Easy POE Installation: With the Power over Ethernet POE technology, the 811A PoE IP camera can send videos and receive power through a single cable network. The installation is quick and simple, with a strong connection.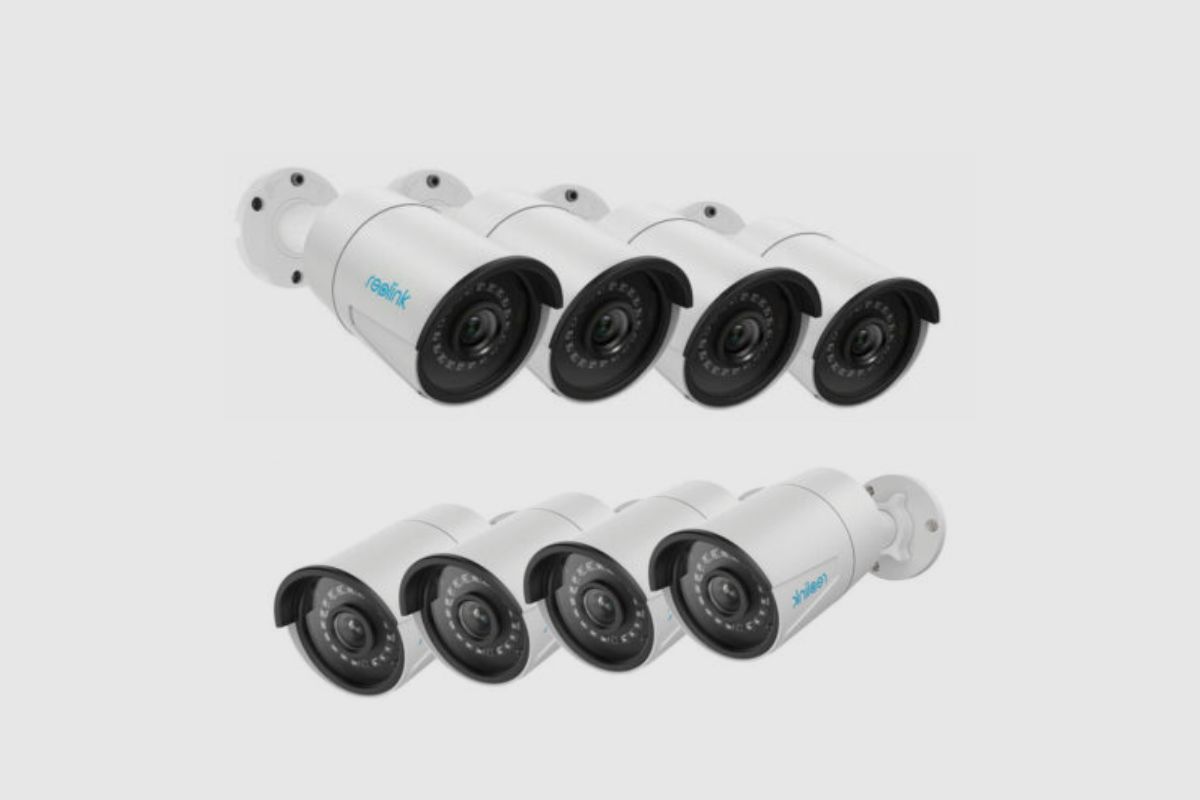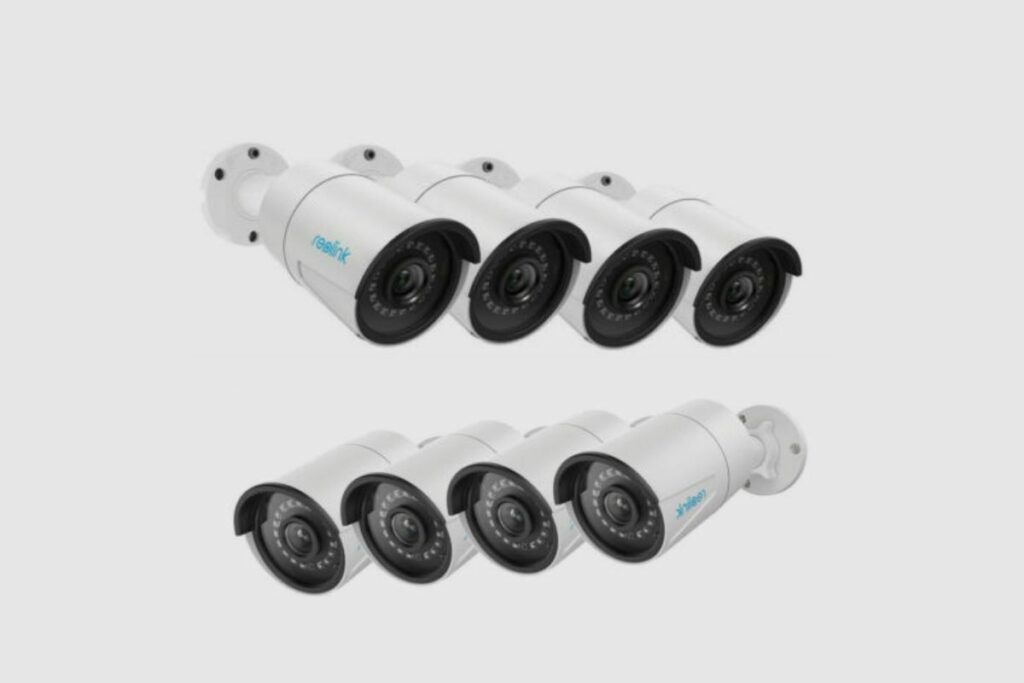 Pros
Sharp and detailed night images: With the 4k camera and 3840 x 2160 resolution, night vision and live-streaming are bright with natural colours and detailed images.
5X optical zoom: This camera has a viewing angle that ranges from 31 to 105 degrees. The 5X optical zoom of the RLC-811A allows you to zoom in and out for a crisp and wider view. It comes with a motorised lens ranging from 27 mm to 13.5 mm. Using optical zoom, you can control the camera image from your app.
Blaring siren: This in-built siren is loud enough to alert anyone who is around the camera that someone is watching. The advantage of this siren is that you can get specific sound at your own convenience and also set the timing for when motions detected will not trigger the siren. Through the zones selected, the camera can avoid unnecessary alerts. It can also specifically detect humans or vehicles, depending on your selection. With the push and siren notifications setting, you will receive an email and a push notification immediately if something is being detected by the camera in its motion zone.
Two-way audio: This microphone offers loud and clear audio. You can talk to anyone around your range of views using the quality two-way microphone. You can also alternate between recording a voice clip that will play or using the siren.
Smart home integration: You can select a device and make use of hands-free voice commands or display the view on your Chromecast TV by integrating the RLC-811A with your smart home appliances.
IP66 rating: This camera is IP66 rated, which makes it good enough to work in bad weather conditions.
Cons
NVR or POE switch to work is compulsory: Failure to have an NVR makes it difficult for the time-lapse feature to work. It works well in helping you know what happens in the backyard of your home. It is stressful to set up when there is no NVR and to deliver power to the unit you will have to get a PoE injector and power adapter.
In the box contents, you will find a rated IP66 camera, waterproof connection, a 1 m Ethernet Cable and a pack of screws with wall plugs. You will also find a paper template for drilling, a surveillance sign and a quick start guide.
How to power on and set up the RLC-811A
Firstly connect your router to a POE switch, then connect the camera to the PoE switch via an internet cable.
To set up, open the Reolink App and tap uninitialized device and follow the in-app instructions to create the password and name. Once initialisation is complete, you can start to view live feeds and get persons/vehicle detection alerts to keep an eye on your home.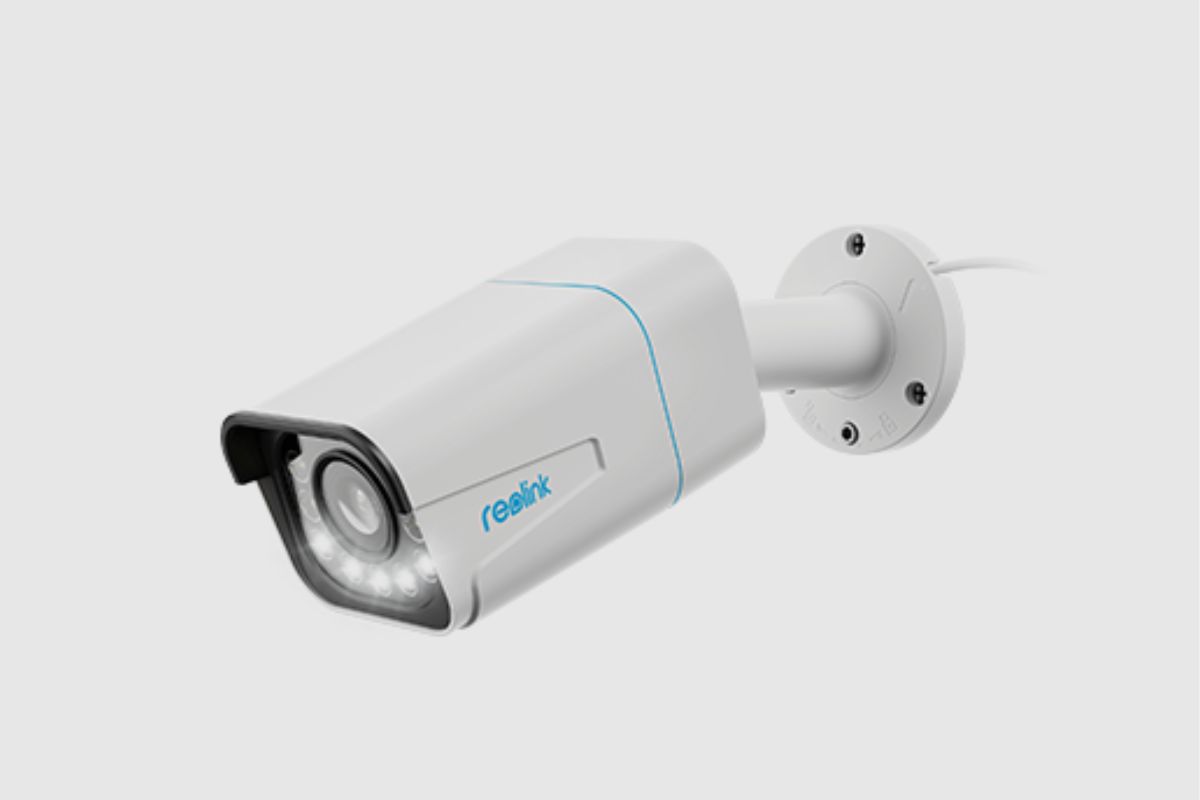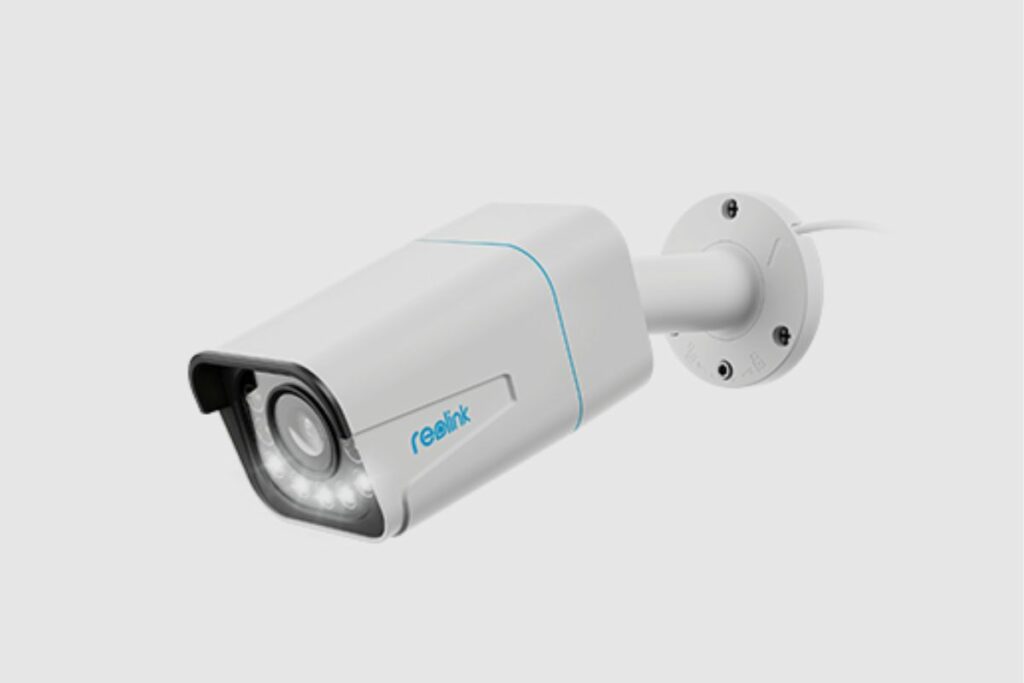 How to install the RLC-811A
To install, take the following simple steps:
Place the mounting template on the wall
Drill holes and screw the mounting base to the wall at the indicated location
Loosen the screw and adjust the viewing angle
Lock the camera in position firmly
Note: To prevent water intrusion, it is best to use the provided waterproof lid.
Conclusion
In conclusion, the Reolink 8-channel RLC-811A is an ideal choice for outdoor home security. 
This camera has advanced security features that make it worth it, as it offers top-notch performance to ensure that maximum security is guaranteed.
This camera puts your mind at peace, knowing fully well that you are protected, and you can rely on it to provide you with the necessary information to solve crime issues in case of an invasion. Overall, this camera is reliable, therefore, you are guaranteed 100% security.