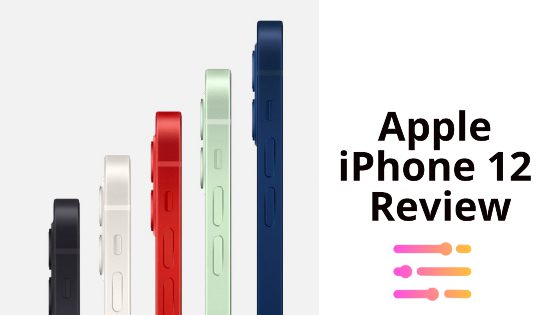 There are many interesting things about the new iPhone 12. Some of the notable upgrades as per the Apple iPhone 12 review include a faster processor, brighter camera, 5G, MagSafe, etc. However, these upgrades come at a price as it costs about $100 more than iPhone 11.
Starting with 5G, the new phone boasts faster speeds, though there are still limitations with the 5G network's coverage. You'll appreciate the phone more if you're lucky to have a 5G network in your area because of the lightning web speed. Currently, 5G network deployment is still in the early stages, but be prepared to enjoy its full potentials in a few years. Meanwhile, this phone connects to different 5G frequencies, meaning you won't have connection issues once there's a 5G signal in your city.
Listen to This Episode
Watch This Episode
Another interesting feature of the recently released iPhone 12 is the MagSafe connector on the phone's rear. MagSafe has magnets that allow you to attach a charger, case, and other accessories to your phone. It also has a special chip that informs you what's attached to your phone.
MagSafe offers faster and precise charging, and we're hopeful the technology will improve over time with the help of third-party manufacturers. We'll soon have more clip-on devices like wallet attachment, game controllers, extra batteries, and photo printers. In a few words, MagSafe makes attachment easier and more convenient.
The phone comes with the A14 Bionic processor, which is among the industry's most powerful chips. It shouldn't surprise you how the phone is incredibly fast, just like the more expensive 12 pro version. You'll notice webpages loads faster, no lag when playing games, and reload of apps when multitasking. Since the A14 Bionic chipset uses the 5nm process, it's likely to remain fast and versatile deep into the future.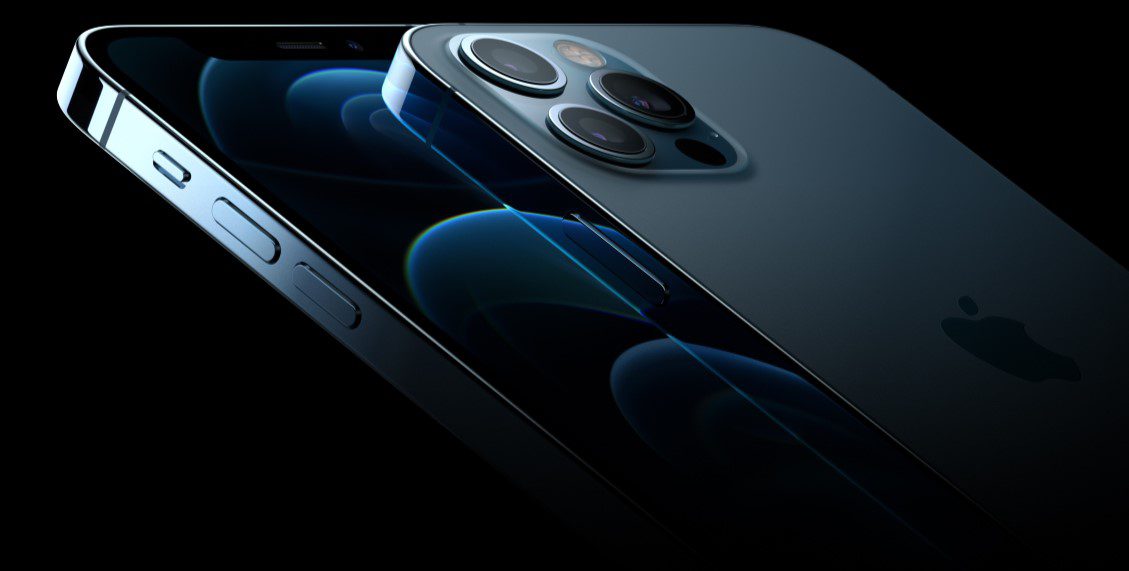 Apple iPhone 12 review – Details
Battery Life
According to Teardown, this phone features a 2,815mAh battery, and the mini uses a 2,227mAh battery. From our experience, both 12 and Pro has the same battery capacity. For example, online video streaming lasts up to 11 hours, and video and audio last 17 and 65 hours, respectively.
Many believe that iPhone 11 has a better battery life than iPhone 12, but that's not true. For instance, when we tested the iPhone 12 without 5G, the phone's battery performance was better. While switched to 4G and on heavy usage, iPhone 12 lasted about two hours longer. So, 5G is the cell killer, and the current limitations with 5G deployment cause the phone to switch between 4G LTE and 5G constantly.
Meanwhile, the A14 Bionic chipset uses less power without sacrificing performance. That's because the transistors on the chipset are closely packed, requiring less energy to work. Besides, Apple believes reducing the battery size won't interfere with the iPhone 12 performance. If you're much into games, surfing the web, or taking videos, you'll likely use the phone for about 10 to 11 hours before needing a recharge. So, we're still expecting Apple to develop a battery technology that'll allow iPhone users up to 24 hours of battery usage.  
We also need to remind you that this phone doesn't come with a charger, so you probably use the old one or get a new one. The 2020 iPhone series features USB-C cables, which are different from the existing charging block. Of course, USB-C cables offer faster charging, but you can only enjoy that with the right charging block.
Apple iPhone 12 review Specs
| | |
| --- | --- |
| Dimensions | 146.7 x 71.5 x 7.4mm |
| Weight | 165g |
| Resolution | 1170 x 2532 |
| Chipset | A14 Bionic |
| Display Size | 6.1-inch |
| Refresh Rate | 60Hz |
| Storage | 64/128/256 Gb |
| Ram | 4G |
| Pixel Density | 460ppi |
| Battery | 2815mAh |
| Front Camera | 12Mp |
| Rear Camera | 12Mp each |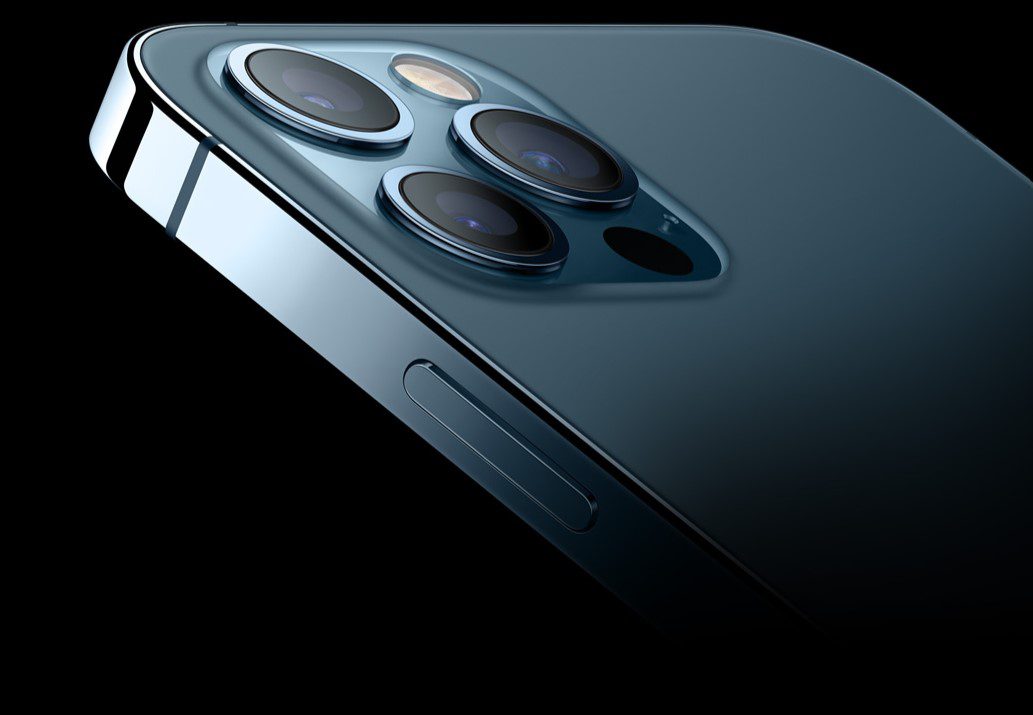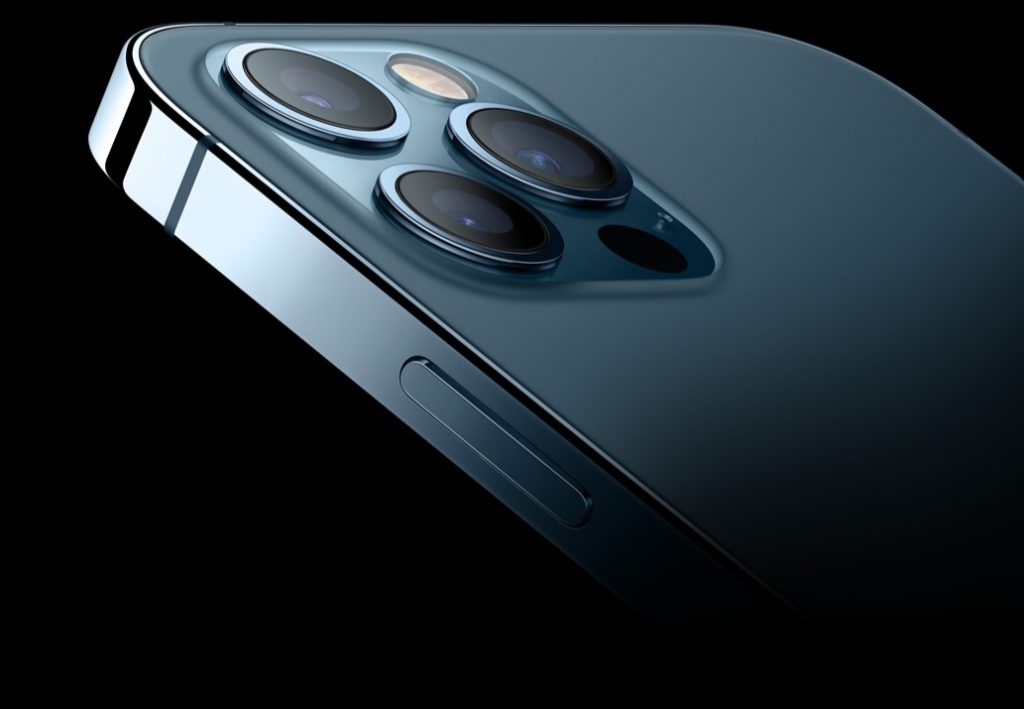 Design of iphone 12
If you're enthusiastic about Apple products, you'll certainly love the design. The phone's sides and the screen are flat. Besides, this phone is a bit lighter and smaller than the previous iPhone 11.
What's more, the edges of the phone are beveled to make it easier to grip. Since this phone has curved edges, the phone has a better chance to survive a fall than the iPhone 11.
The body also boasts the matte finish aluminum rails, which is better than the shiny steel on the 12 Pro series. However, the rear glass of this phone is pretty sticky, making it prone to fingerprint stains and scratches. We recommend you buy a case to maintain the phone's fresh looks.
Apple took things a little further by introducing the Ceramic shield on the phone's front to prevent it from shattering. According to Apple, this phone is four times more likely to survive a drop than previous iPhones. We can't make any claims that it's immune to cracks or scratches; so, the need to use a protective case.  
Display
To tickle your fancy much further, Apple has equipped the iPhone 12 with the Super Retina XDR display. It uses the OLED screen, which is why the phone's smaller size, without sacrificing display area. Of course, the viewable screen is still 6.1 inches, the same as the iPhone 11 but with a better HDR and contrast. You'll experience the phone's clarity when viewing High Definition photos and videos.  
What's more, it boasts 2532 x 1170 pixels and resolution, with a super sharp display and unlimited viewing angles. Unlike most Android phones with a 120Hz screen refresh rate, iPhone 12 still maintains the 60Hz refresh rate but with the jaw-dropping display quality. Meanwhile, the 12 pro screen reaches higher brightness levels than iPhone 12.
5G vs. MagSafe : Which is the best new feature as per the Apple iPhone 12 review?
As mentioned in the first section of this Apple iPhone 12 review, 5G and MagSafe are the key new features for this iPad. Of course, 5G allows you to browse and download at lightning speeds but has limited coverage. Many still see 5G as the technology for the future.
MagSafe is a magnetic snap-on technology previously featured on most of MacBook's power adapter. Currently, you can only use Apple cases and chargers on iPhones with MagSafe. Of course, things will take a different turn as third-party builders come into play. The charger allows 15W wireless charging on the go, which is more powerful than the iPhone 11.
Still, the charger clips-on neatly and stays in place throughout the charging duration, something we didn't experience before. Sometimes, the charger slips off during wireless charging; that's past now, thanks to the MagSafe charger.  
The new MagSafe case costs around $10, which is a bit more expensive than previous iPhone cases. However, it has some advantages: first, the phone picks the case's color and displays it. Second, you can always charge your phone through the case.
Camera
There's no significant upgrade for the camera as it still has the same angle area, a lens like iPhone 11. However, the A14 Bionic processor has opened up new possibilities for the iPhone users. Meanwhile, the new phone adds a telephoto lens to improve focusing and depth calculations in low light conditions. So far, Apple has dubbed this phone a Dolby Vision Camera. The night mode feature of this phone enables you to take clear and detailed photos even when the light drops.
The front-facing camera's portrait mode seems to be quite impressive, especially in low light environments. Interestingly, video recording with this phone is more than hype. We noticed the phone records videos in Dolby Vision, process them before displaying them in HDR.
Buy iPhone 12 if
You like to watch movies on mobile
The OLED screen is perfect for watching videos on Netflix, Spotify, Prime Video, etc.
You like large-screen
Apple iPhone 12 mini might cost less, but if you need a wider screen, iPhone 12 is perfect.
You want new features
The 5G connectivity and MagSafe features make it a must-have for you.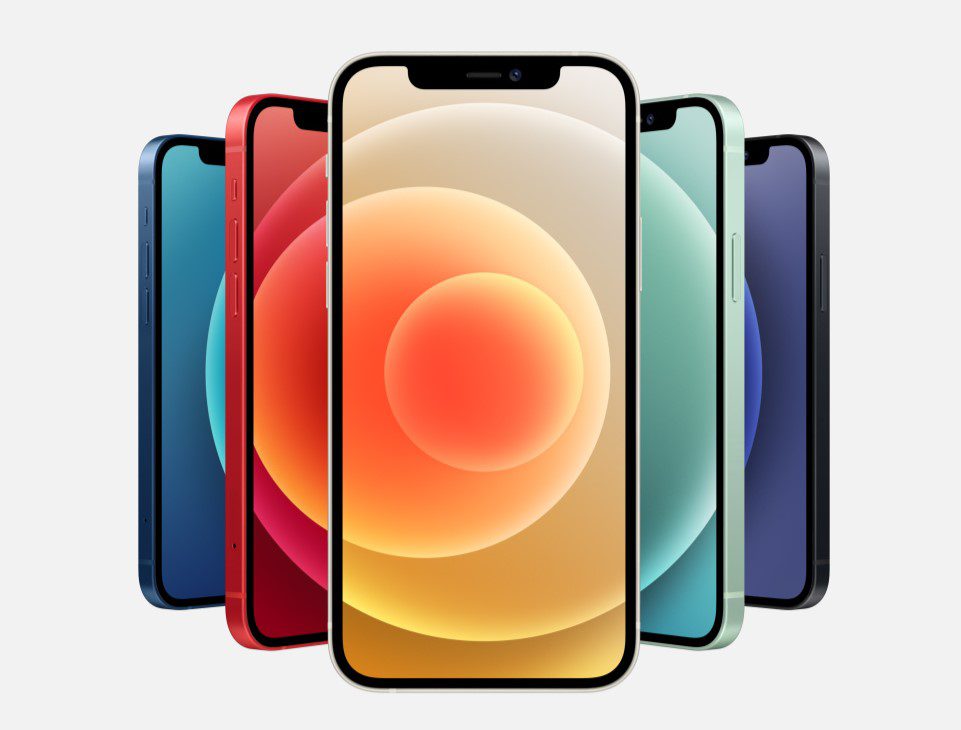 Don't buy iPhone 12 if
You want longer battery life
You might opt for iPhone 11 or other Android phones out there if you're looking for better battery life.
You desire to make HD movies
Apple iPhone 12 is perfect for regular videos, but we recommend choosing iPhone 12 pro if you're making movies.
Should You Upgrade to the iPhone 12?
If you have the money and desire the fast internet speed that 5G connectivity offers, upgrade to iPhone 12.
Should I buy the iPhone 12 pro?
If your interest is in storage space, go for it. But for high-grade performance and camera quality, iPhone 12 pro is better.
What does iPhone 12 mini look like?
Apple iPhone 12 mini is the smallest in the 2020 iPhone series. The phone has the same look and feels like iPhone 12, only that it's smaller, measuring at 5.18 x 2.53 x 0.29 inches.
How much is the iPhone 12?
The phone costs around $830.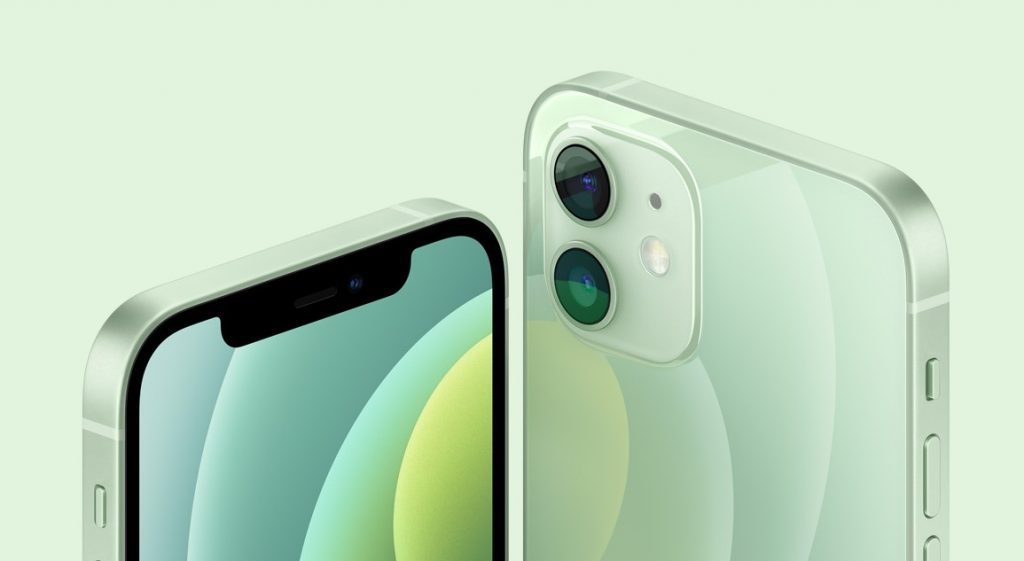 What is the best iPhone 12?
The 12 series have received many positive feedbacks and ratings from users. The best to buy is the iPhone 12 pro max because of its larger screen, triple-lens camera, 17hours battery, and Dolby Vision video.   
Is the iPhone 12 Pro worth it?
The iPhone 12 Pro features the telephoto lens, which produces high-quality images under all lighting conditions. It also has extra zoom and captures 4K videos in Dolby Vision HDR at 60fps.
What is the iPhone 12 pro max release date?
iPhone 12 pro max was launched on October 23, 2020.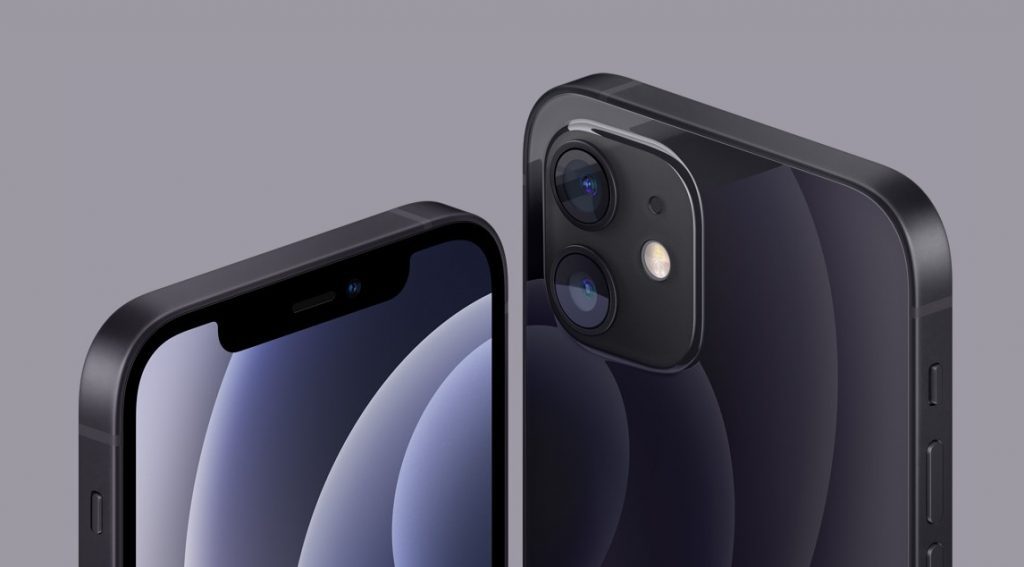 Our Verdict of Apple iPhone 12 review
This phone is the best choice for anyone who wants something different from the previous iPhone 11. Of course, you can easily point to specs like 5G, OLED screen, and MagSafe. The phone has an elegant design, and the phone works fine though you might look down at its 64Gb storage. While there are reasons to consider both mini and Pro, Apple iPhone 12 packs a bunch for the money.