The HP Envy X360 is one of the most sought-after two-in-one convertibles on the market currently. The reason is that it is a fair-priced high-end laptop that provides excellent value for the money spent.
If you are a big fan of two-in-one convertibles, or you are looking to switch to a two-in-one convertible, and you are looking to buy one that is of a good standard and comes with a fair price, you should consider the HP Envy X360.
It is a great choice for day-to-day activities like web browsing, watching videos and typing documents. It is also a good choice for more powerful activities like gaming and video editing.
This is a laptop that can carry out a lot of tasks that a laptop of its calibre or standard is expected to perform.
I will be providing answers to some frequently asked questions about the HP Envy X360 in this article, such as whether the HP Envy X360 is good for video editing.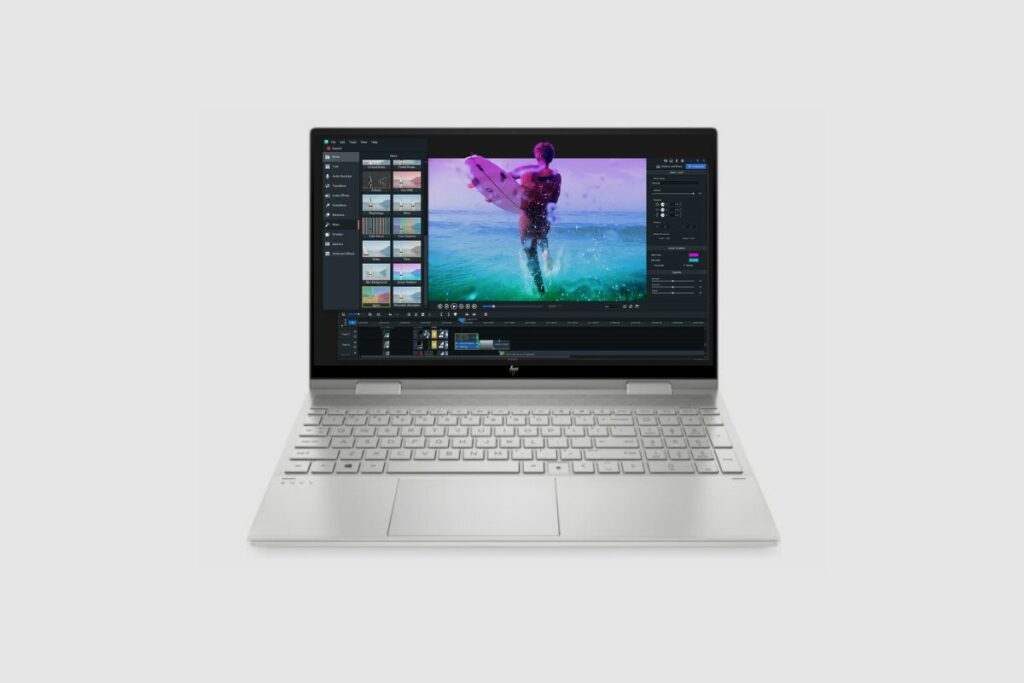 Is the HP Envy X360 Good for Video Editing?
The HP Envy X360 is a good laptop for video editing. You can get it in either an i5 or i7 12th generation configuration, and depending on which one you get, it comes with 8GB or 16GB RAM, respectively.
If you want to do some day-to-day tasks like web browsing, watching videos, typing documents, photo editing or light video editing below 4K, you can opt for any available model of the HP Envy X360 with the base configuration. The flow of the laptop is very smooth.
Otherwise, if you want to do more demanding activities like 4K video editing, you would want to go for the 16gig configuration model for smooth operation. The 8GB can easily experience some restrictions like occasional frame drop or laggy performance in general, but this is more of a RAM issue, hence why the 16gig configuration would be a better fit.
Specifications
| | |
| --- | --- |
| RAM (Memory) | 8GB or 16GB (DDR4-2400 SDRAM (onboard)). |
| Storage | 128 GB, 256 GB, 512GB |
| Display Pixel Resolution | 1920×1080 pixels |
| CPU | Intel Core i5, Intel Core i7, AMD Ryzen 5700 |
| GPU | AMD Radeon R7 M265, NVIDIA MX450 |
| Screen size | 13 inches or 15 inches diagonal screen |
| Weight | 2.15 kg |
| Colours  | Natural Silver, Pale Gold, Nightfall Black |
| OS | Windows 11 |
| Touch screen | Yes |
| Fingerprint | Yes |
| Channel | 3200 MHz Dual Channel |
| Connectivity | Wi-Fi 6E, Bluetooth 5.2 |
Performance
The HP Envy X360 is a pretty decent choice for people looking for a two-in-one high-end convertible laptop that is equipped to perform more than day-to-day internet surfing and streaming videos. 
The specifications of the HP Envy X360 you want to purchase should be based on the type of activity you want to use it for, as the model comes with different speculations that are more compatible with some tasks than others.
The base configuration of this laptop can still carry light and slightly heavy tasks with excellent performance regardless, making it a good fit for quite a lot of activities you might want to use it for.
Processor
It is very essential to consider the performance of a laptop before making a decision to purchase it. The HP Envy X360 comes with a variety of processors ranging from the Intel Core i5 to the Intel Core i7 and also the AMD Ryzen 5700 processor.
There are quite a number of options you can choose from depending on your needs and preferences. The laptop also has an array of RAM between 8GB and 16GB to match the power of the processors for smooth operation.
It is important to note that if you want to use the laptop for heavier tasks, you should opt for the 16gig configuration model for the best experience and workflow. Although the base configurations can carry heavy tasks, they might start lagging due to a lack of enough RAM, so it is better to avoid that issue altogether.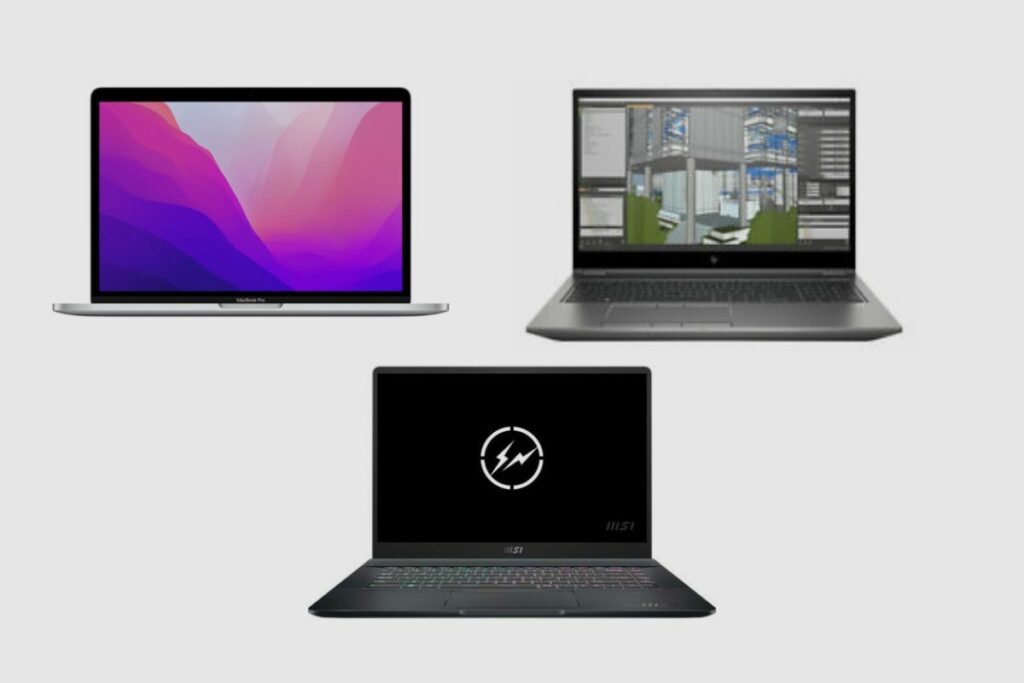 3 Alternative Laptops Good For Video Editing
Apple MacBook Pro (2022): this is a 13.3-inch M2 chip 2560 x 1600 pixels laptop. It uses Apple's M2 8-core processor, which is very fast and weighs 3 pounds. It has excellent performance and operates very smoothly with no issues of lagging. It has excellent battery life to match and can last a day's use on a full charge which is, of course, subject to the task you are performing on it. It is currently retailing for about $1448 on Amazon.
HP ZBook Studio G8: this is a very good laptop for video editing with its 15.6-inch OLED 4k display at 3840 x 2160 pixels resolution. It uses the 11th Gen Intel Core i9-1195OH processor paired with Nvidia GeForce RTX 3070 6 GB VRAM graphics. The laptop has an overall stellar performance and can handle literally every need of the Adobe suite with absolutely no issues. The price of this laptop is on the high side as it retails for almost $5000.
MSI Creator Z16: This is a 16-inch QHD laptop with a resolution of 2560 x 1600 pixels. It uses the Intel Core i9-1190 OH processor paired with Nvidia GeForce RTX 3060 6 GB VRAM. Graphics. It weighs almost 5 pounds, which makes it a heavier laptop than most laptops on the market. The screen is very colourful, and it performs at a very fast speed. It manoeuvres heavy editing software programs with ease. The design is very elegant, which is a plus, and it retails for almost $3000.
Conclusion
Overall, the HP Envy X360 is a decent laptop for heavy and light video editing. It is also good for day-to-day tasks and can carry heavy software programs without lagging in performance.
It is suitable for most tasks; it just depends on your needs and preferences in order to decide which specifications to go for, as it comes with a variety of specifications.