Convertible laptops have carved a niche for themselves in the laptop world because of their versatility. These laptops serve as a laptop and tablet, thereby maximizing productivity, increasing efficiency, and making it convenient for work in any environment.
As one of the top producers of laptops, HP has different convertible laptop models such as the HP Envy, HP Chromebook, HP Pavilion, and HP Spectre. HP Spectre is one of the convertible laptop models that are available in different versions, which are the 13, 14, 15, and 16-inch models. The available models of this laptop allow users to choose their preferred model based on screen size.
On purchase, HP Spectre laptops come with a tilt pen to allow users to take notes, sketch, create and navigate smoothly.
HP Spectre laptops are available in Poseidon blue, nightfall black and ash silver colours and are majorly known for their ultra-slim and portable design, the latest Intel processors and graphics, storage capacity, port options, nice webcam and impressive battery life.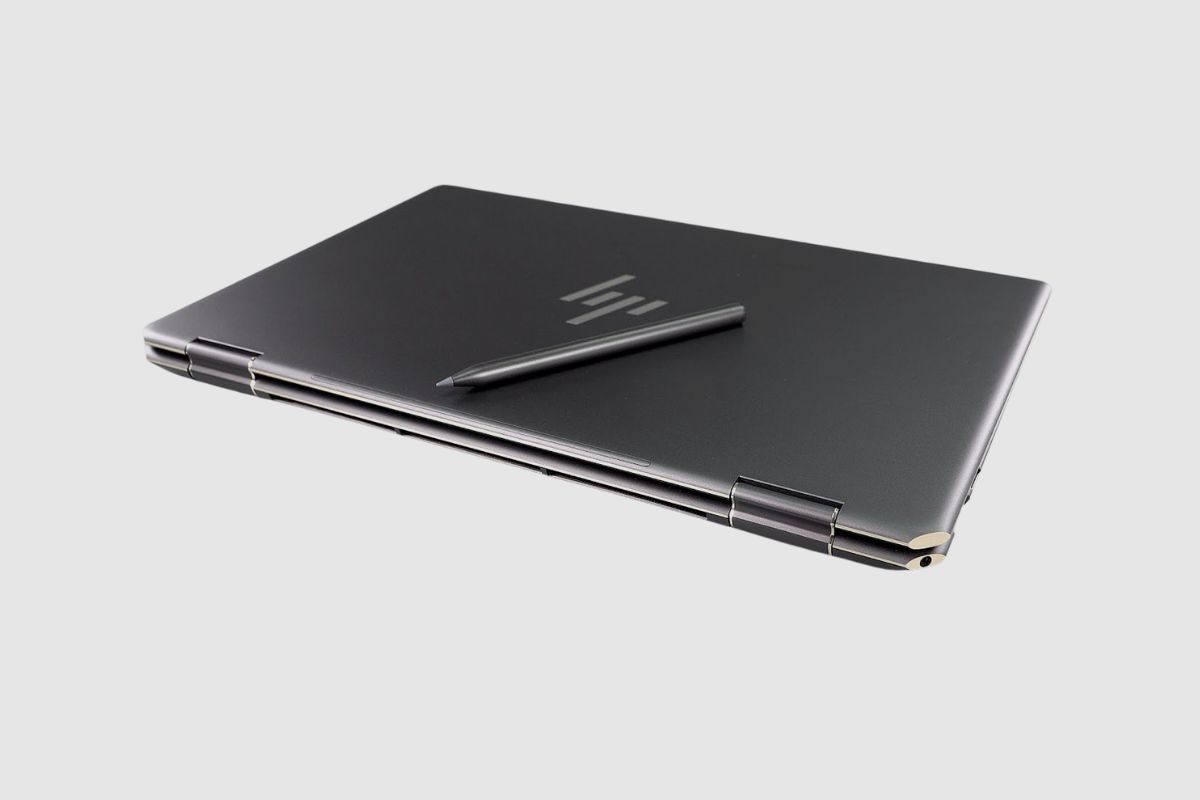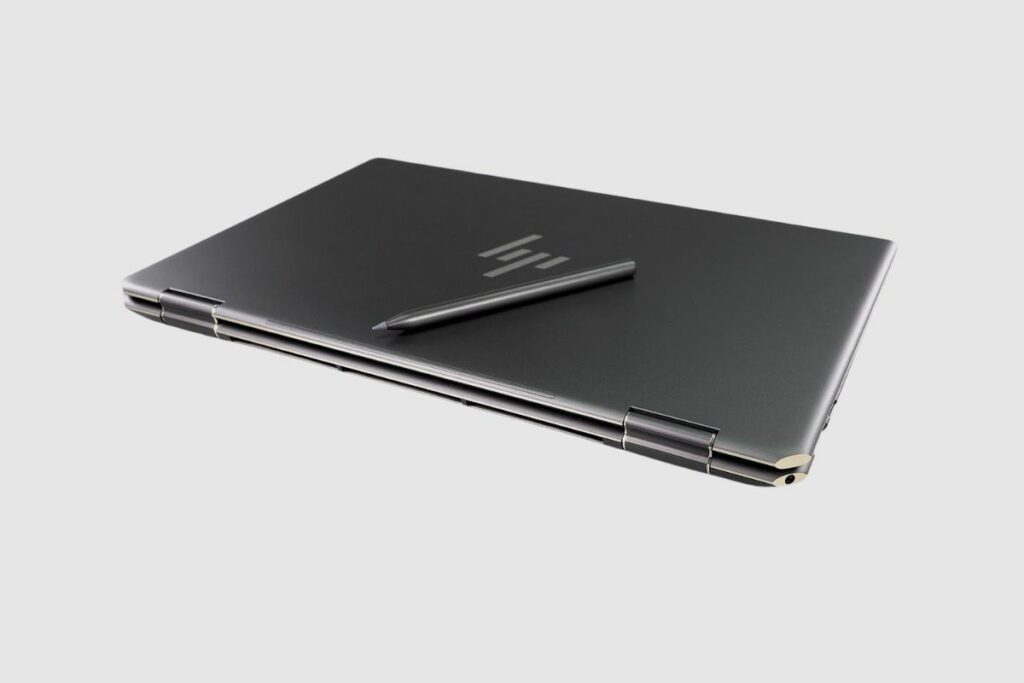 HP Spectre x360 13-aw0057na 13.3 Convertible Touchscreen Laptop 2020 Edition i5 1035G4, 8GB DDR4, 1TB NVME SSD, Wireless 11ax & Bluetooth 5, Windows 10 Pro - UK Keyboard Layout " Plain Box (Renewed)
Last Amazon price update was: September 23, 2023 12:14 am
How long do HP Spectre laptops last?
Generally, most laptops have an estimated lifespan of 3-5 years, but this greatly depends on how well they are maintained. Therefore, it is important that you know how long your laptop lasts, as this will help you to properly maintain your laptop by taking the necessary preventive measures that will prolong its lifespan.
As high-end convertible laptops, the HP Spectre laptops have advanced and standard features, some of which are:
The operating system is Windows 11 Home
This laptop is available in 13, 14, 15, and 16-inches
It uses the latest Intel Core processor and Intel Iris Xe graphics, which guarantees speedy work
Available colour options are nightfall black, dark ash silver, and Poseidon blue
The battery life of the HP Spectre X360 is outstanding
Incredible audio custom-tuned by experts at Bang and Olufsen
It has a fingerprint reader and Hello IR camera for easy login
HP Spectre laptops are ultra-slim and portable
Hp Active pen, which helps to navigate, draw and sketch at ease
HP Quickdrop enables users to share folders between their phone and personal computer
HP command centre: With this feature, you can tailor your PC performance, fan speed and external temperature
Ports Available are:
MicroSD card reader
Headphone jack
2 x Thunderbolt 3
1 x USB Type-A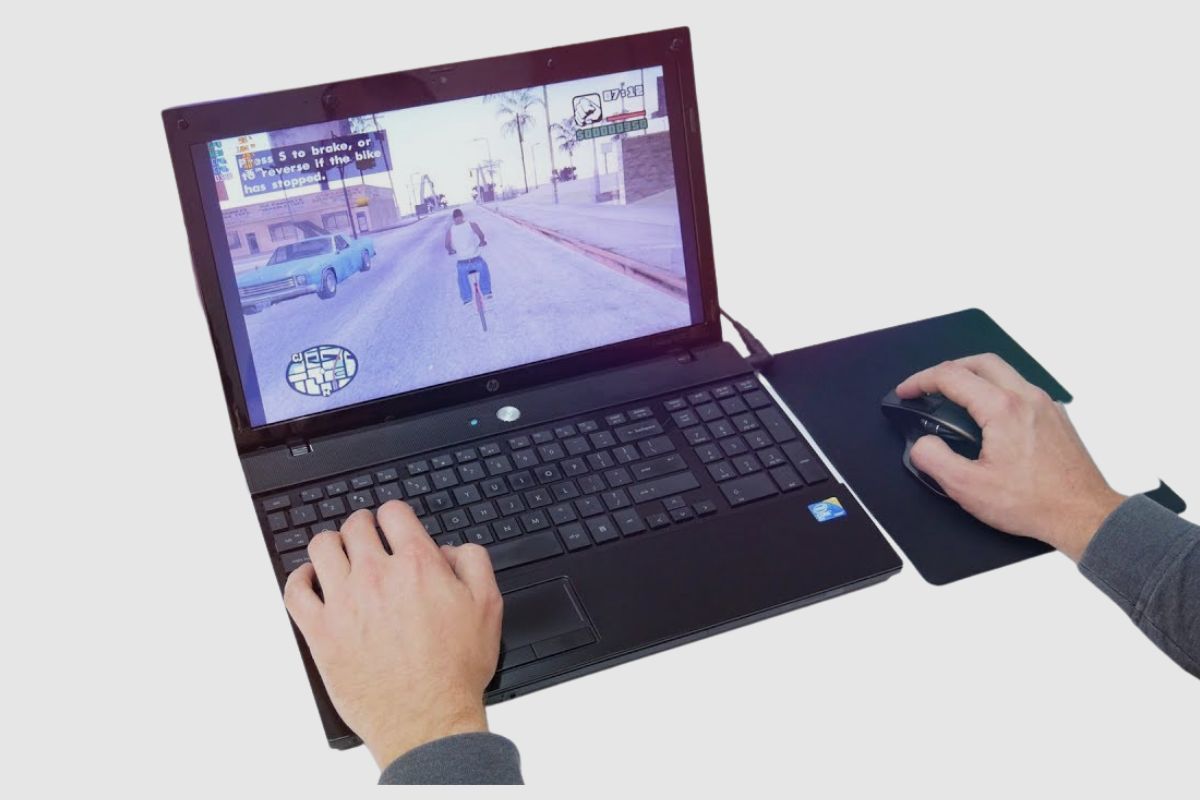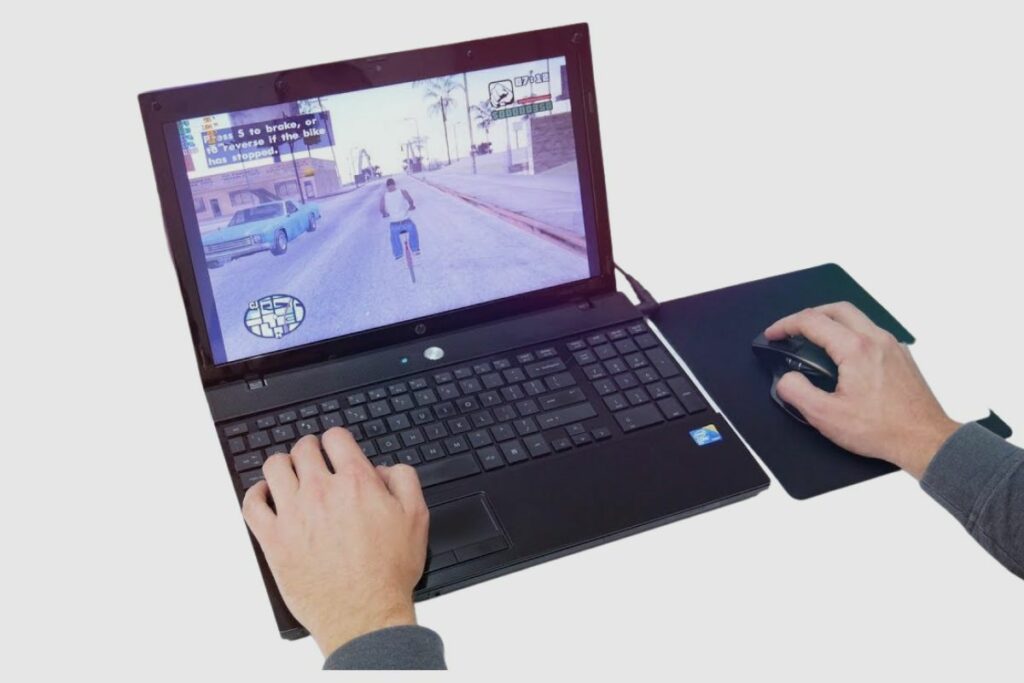 What are the main factors affecting the lifespan of HP laptops?
Some of the major factors that affect the lifespan of HP laptops are listed below:
Price: HP provides laptops to fit every budget range, as they produce budget-friendly laptops as well as high-end laptops. More often than not, the lifespan of a laptop is directly proportional to its cost. This goes to say that a laptop that costs more could tend to last longer than a cheap laptop.
Workload/Usage: The density of tasks performed on your laptop also affects the lifespan of your laptop. As expected, a laptop that is used for basic tasks like browsing, editing documents, and watching videos will last longer than a laptop that performs high-intensive functions like playing video games, programming, and video editing.
Hardware: The better the hardware, the longer the lifespan of a laptop. This goes to say that laptops with superior hardware quality will save you the cost of having to purchase external hardware such as the keyboard.
Battery life: Certain factors like display brightness, backlit keyboard, processing speed, and the use of external storage greatly impact the battery life of your laptop. With each charge cycle, batteries tend to degenerate, but HP laptops are built to discharge a small amount of power upon full charge to enable the battery to continue charging when the charge drops to 95%.
Processing power: Depending on what programs you want to run on your HP laptop, you have to consider the processing power. This is vital because some processors are not capable of handling demanding tasks. If you want a long-lasting HP laptop, you should consider one with an 8th Generation processor and Windows 10 operating system.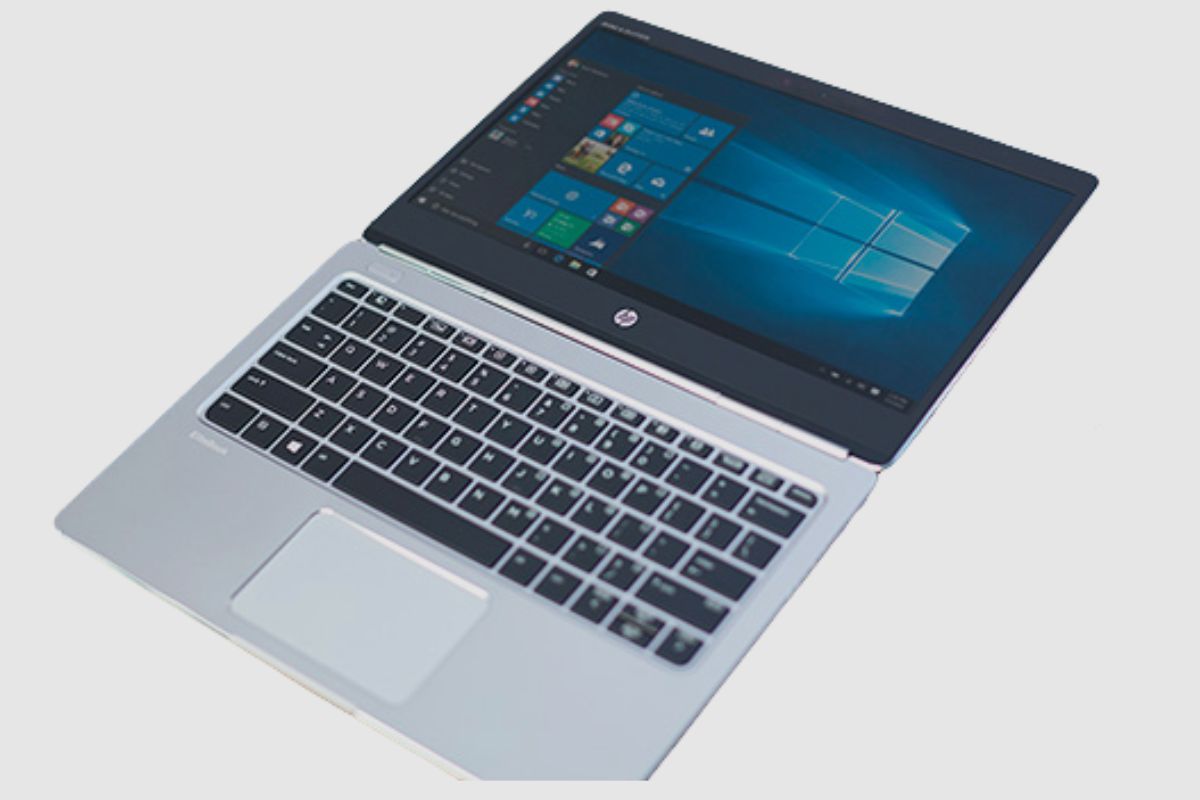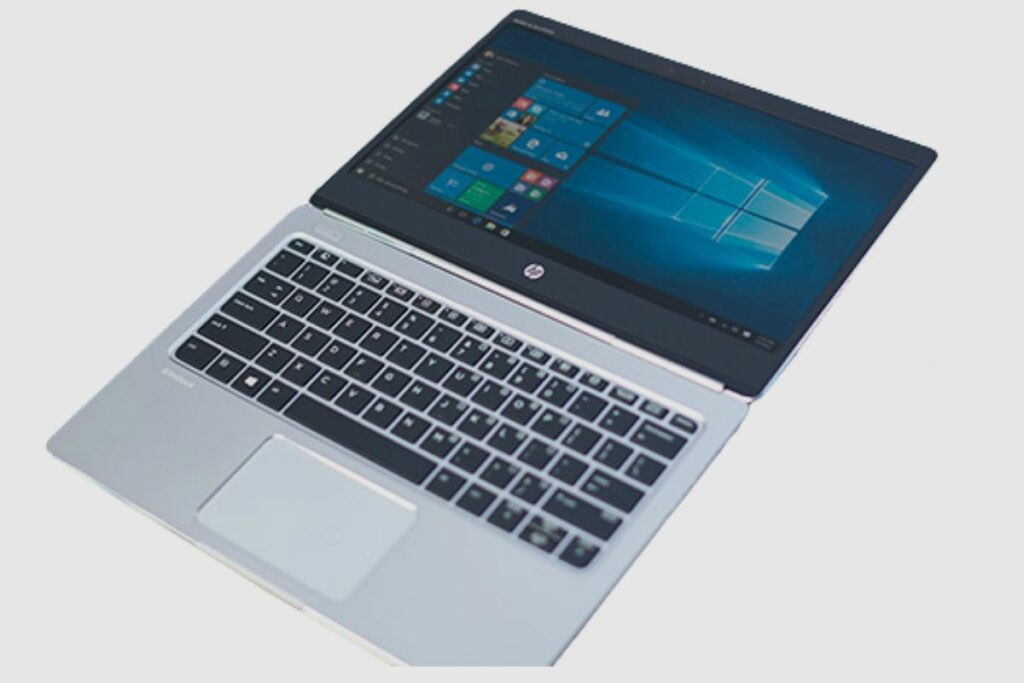 How to prolong the lifespan of your HP Spectre laptop
The lifespan of your HP Spectre laptop ultimately depends on usage, maintenance, and overall care. To ensure that your HP Spectre laptop lasts longer, take the following steps:
Do not overcharge your laptop: While having a full battery is important, remember that continuous charging will reduce the battery life of your laptop. As much as you can, avoid charging your laptop through the night or for long durations at a stretch, as this results in excess heat getting to the battery, which will eventually result in damage and reduce the lifespan of your laptop. Always unplug your charger when your laptop is fully charged.
Keep your laptop clean: A build-up of dust and dirt can clog your laptop vents and result in overheating, and as such, cleaning your laptop's keyboard surface, ports, vents, screen, and touchpad surface regularly is a great way to prolong your laptop's lifespan.
Keep your laptop cool: Overheating reduces the lifespan of your laptop; therefore, it is advised that you keep your laptop away from sunlight or hot places. For extra protective measures, you can purchase a cooling pad.
Avoid unsecured sites: Browsing through unsecured sites will expose your laptop to different forms of malware that can cause damage to the operating system and drain the battery.
Upgrade software: Perform software updates like virus protection software whenever it is available. If you find yourself using more memory or storage than you initially had in mind, invest in RAM or HDD upgrades.
Do not eat or drink near your laptop: While this might seem insignificant, it is a vital tip to keep your laptop functioning for a long time. Eating or drinking near your laptop can cause crumbs to penetrate your keyboard or liquid spillage, which is detrimental to your laptop.
Conclusion
In conclusion, HP Spectre laptops are durable and guarantee users a long lifespan provided they are properly maintained. Following certain maintenance tips like regularly cleaning your laptop, keeping it in a cool place, and upgrading software, amongst others, will increase productivity, which will, in turn, prolong the lifespan of your HP Spectre laptop.