Gaming laptops are laptops made for game lovers who would like to play a game during their commute or anywhere else. There are so many versions of gaming laptops to choose from and they are not to be underestimated.
These laptops are equipped to make gaming more fun and also serve as a on the go workstation.
Listen to the Article Audio
The modern portable gaming machines are just as efficient as the gaming desktop PCs and even better because it is versatile and offers a lot of perks such as high refresh rate, high resolutions, the latest GPUs with ray tracing acceleration and even rivals the best laptops and Ultra books in size, weight, and battery life.
Getting one of the best gaming laptops is a way to get hold of powerful internals like Intel Comet Lake, Nvidia RTX 3000 series GPUs and fast RAM.
Many gaming laptops offer elegant designs, great displays and powerful graphics which provides an immersive entertainment experience in a portable package.
It also has the ability to use high-end VR headsets. There are nice budget gaming laptops that are just as good as the really expensive high-end gaming laptop but the higher the price, the better the performance and graphics you get.
In this review, we will be focusing on all the specifications, pros and cons that come even with the best gaming laptops. Here is a list of the 5 top gaming laptops you can use; Razer Blade 15 Advanced, Asus ROG Zephyrus G14, Alienware M17 R4, MSI GE66 Raider and Lenovo Legion Y545. Take a pick that fits your price range and get equipped with the right tools you need to enjoy a fantastic gaming experience.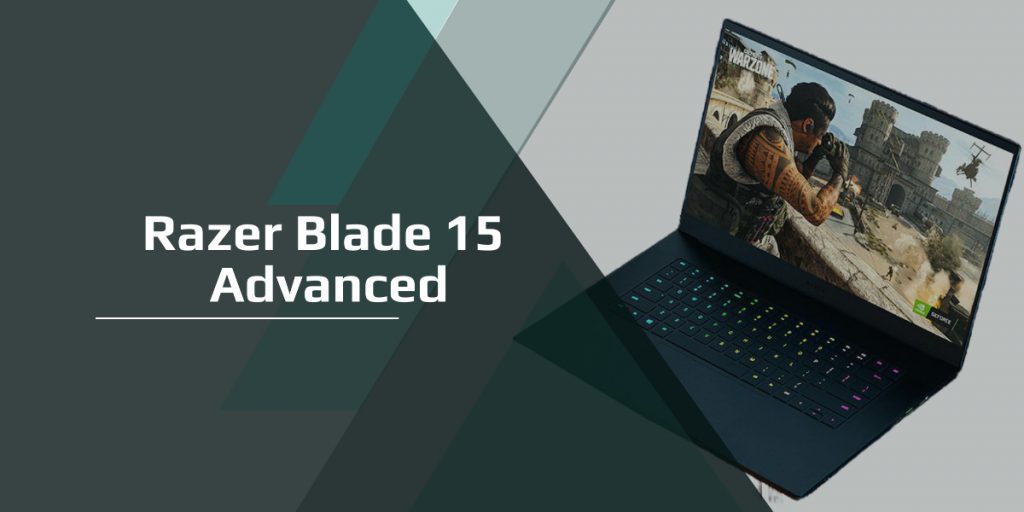 Razer Blade 15 Advanced
The latest upgrade of the Razer Blade 15 is an excellent gaming laptop loaded with innovative features, outstanding CPU and GPU performance that allows customizable and immersive experience. It offers the world's first optical laptop switches in a gaming laptop.
It has the same beautiful CNC-milled aluminum chassis as its predecessor with the green illuminated Razer logo on the front lid and houses one of Nvidia's latest RTX 30-series GPUs and Intel Core i7 10th Generation CPU inside it.
Razer blade 15 offers a number of configurations and upgrades that takes graphics processing and your gaming experience a notch higher.
It is a powerful gaming laptop that comes with a 15.6-inch screen display and 240Hz refresh rate amongst others. You're in for a treat if you're editing a video or photos with this laptop because it covers 100% of sRGB, 88% of Adobe RGB and 99% of IP3. The GPU on this gaming laptop is set higher than other gaming laptops at 95W.
The systems temperature is kept under control and the
noise isn't an issue either because it operates at a reasonably low sound. It offers a battery life of about 4hours on web and updates and 7hours on documentation.
Specifications
OS: Windows 10
Processor: Intel Core i7-10875H
Graphics: NVIDIA GeForce RTX3070
Display: 15.6" 240Hz QHD 2560 x 1440p
RAM: 16GB Dual Channel RAM -2933MHz
Storage: 1TB NVMe SSD
Ports: 2x USB 3.2 Gen2 Type A, USB –C 3.2, 3.5mm Audio, Kensington Lock, HDMI 2.1, Thunderbolt 3, UHS-11 Card Reader
Connectivity: Bluetooth 5.0, WIFI 6E
Battery: 80Wh
Dimension: 0.67 x 13.98 x 9.25 inch
Weight: 4.4lbs
Color: Black, Mercury White
Price range: $2,450-$3800.
Pros
Great graphics.
It comes with a high refresh rate.
It can serve as a workstation as much as it serves as a gaming laptop.
It is equipped with per-key lighting with which each key can be assigned a color for maximum customization and effect option.
Cons
It has sharp edges that leaves a mark or even hurt your wrist after prolong use.
It is expensive.
The display is not bright enough.
In conclusion, Razer blade 15 is one of the best gaming laptops you can buy this year from the graphics all the way to its portability, refresh rates, customization effects etc. It is value for your money.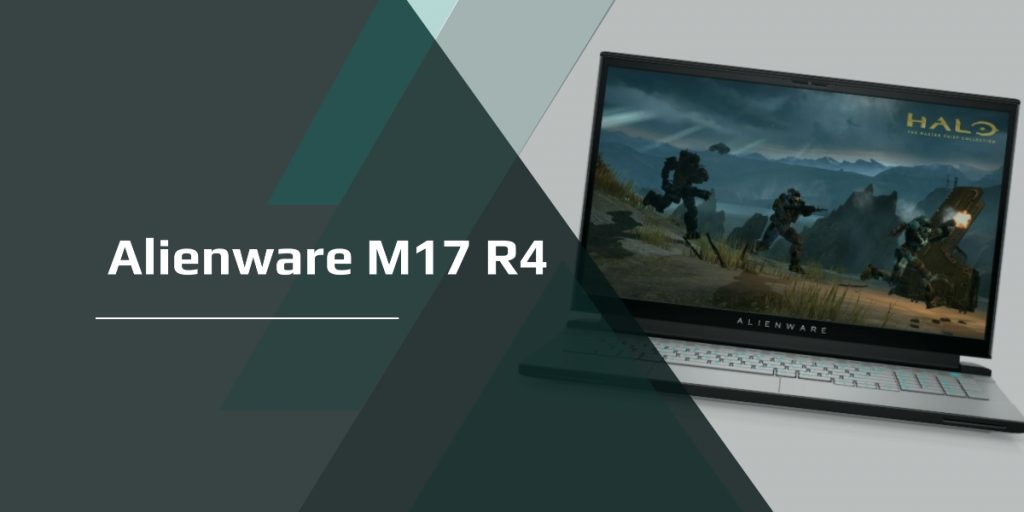 Alienware M17 R4 Review
If power and super high refresh rates are top on your list, the Alienware17 R4 is the best gaming laptop for you with a lot of ports and a stylish sci-fi inspired chassis that lights up.
It comes with an exceptional 144Hz FHD display in a 17.3" screen, 72% color gamut and 300-nits brightness.
The laptop combines portability with great graphics and multitasking performance. It is built with magnesium alloy and includes a surface coating to reduce fingerprint smears and other stains without changing its color.
With it comes the Nvidia GeForce RTX 3080 GPU, the new advanced graphics with technologies like 2nd generation Ray Tracing Cores, Deep Learning Super Sampling (DLSS) and Dynamic Boost 2.0. Alienware M17 R4 is a premium gaming laptop that comes with the advanced Cryo-Tech cooling solution where the gaming performance is stable and never compromised during the highest gaming performance and it's one of the first gaming laptops to feature a display with a 360Hz refresh rate and with updated ports and Intel Core i9, you've got a formidable laptop.
The battery on this laptop can last up to 5hours video playback.
Specifications
OS: Windows 10
Processor: Intel Core i9-10980HK
Graphics: Nvidia GeForce RTX 3080
RAM: 32GB DDR4
Storage: 1TB (2x 512GB PCle M.2 SSD)
Display: 17.3″ 144Hz FHD 1920 x 1080p
Dimension: 15.74 x 11.56 x 0.87 inches
Weight: 6.55lbs
Connectivity: WIFI AX1650, Ethernet 2.5 Gbps NIC, Bluetooth 5.1
Ports: 3x USB Type-A 3.2 1x HDMI 2.2, 1x mini Display Port 1.4, 1x Thunderbolt 3, 1x microSD card reader
Battery: 86Wh
Color: White, Black
Price range: $1,813-$3,586.
Pros
Excellent and unrivalled graphics performance.
It comes with plenty of ports.
Super-high refresh rate with vivid display.
Fast performance.
Stylish and attractive chassis.
Cons
Low battery life
It is expensive
The fan makes too much noise
It is heavy.
In conclusion, Alienware M17 R4 being one of the most powerful gaming laptops so far is an expensive laptop. However, if you can afford it, you'll be glad you chose this laptop.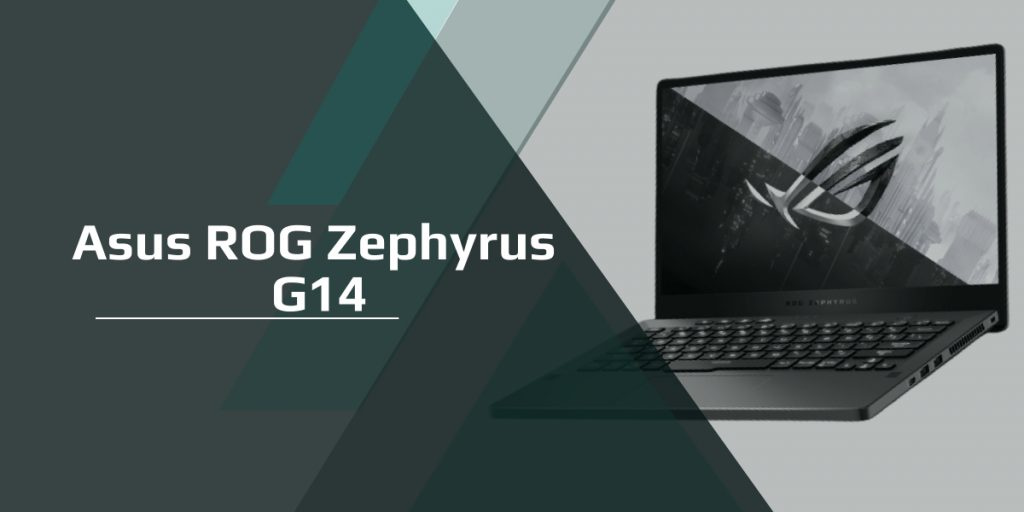 Asus ROG Zephyrus G14 Review
The Asus ROG Zephyrus G14 is a thinner chassis that comes with a nice light build made out of fingerprint resistant magnesium aluminium alloys with a weight of about 3.6lbs and a good ventilation system. It offers a 14inch matte screen with FHD 120Hz or QHD 60Hz and120Hz refresh rate.
It comes with 6,536 precision CNC milling perforations across the aluminium lid for a distinctive dot matrix design, white backlight, glass click pads and an integrated finger sensor within the
power button. The G14 offers a battery life of 6 hours multi-tasking and 10 hours of video. It is based on AMDs excellent Ryzen 4000 hardware platform with up to 8Core processors paired with Nvidia GTX 1660Ti or RTX 2060 graphics and audios powered by Dolby Atmos.
Specifications
OS: Windows 10
Graphics: NVIDIA GeForce RTX2060
Display: 14" FHD IPS 144Hz 1920 x 1080p
Processor: Ryzen9 4900HS
RAM: 16GB DDR4
Storage: 1TB NVME SSD
Connectivity: WIFI 6 (Intel AX201) Bluetooth 5.0
Ports: 2x USB-A 3.2, 1x USB-C gen 2 with DP1.4 and charging (left), 1x USB-C gen 2 data only (right), HDMI 2.0b, headphone/mic, Kensington Lock
Battery: 76Wh, 180W power adapter
Dimension: 324mm x 222mm x 19.9mm
Weight: 3.65lbs
Color: White, Dark-gray
Price range: $1,049-$1,499.
Pros
It has comfortable keypads.
It has a sleek ultra-thin look.
It is great for all kinds of pictures or video editing.
It has good ventilation system underneath it.
It offers accurate and responsive track pads.
Cons
No webcam
Noisy fan
The area above the keyboard gets really hot.
In conclusion, if you're looking to buy this laptop, it is good to know that it does not have a webcam so it cannot serve as an on-the-go workstation in terms of video calls and zoom meetings but can do pretty much any other work that does not require a webcam. Also, the cooling fan in this laptop is noisy but you can also switch to Asus' "silent" profile which makes the fan inaudible.
MSI GE66 Raider Review
MSI GE66 Raider is a classic 15-inch gaming laptop that boasts of both excellent features as well as some seriously powerful components. It has the MSI logo in silver on the front panel and it's on the weighty side compared to other 15-inch screen size laptops.
Its additional thickness lets it accommodate the New Cooler Boost 5 with bigger fans and wider heat pipes that is deafening but can be adjusted via modes in the MSI Dragon Center App. This chassis has a chiseled edge at the back with steady hinges that the laptop can be opened with one finger. It comes with the 10th Generation Intel Core i9 CPU, as well as an Nvidia GeForce RTX 2080 Super Max-Q graphics and a 240Hz FHD (1920x1080p) display.
The front edge of the GE66 is occupied by a mystic light with panoramic aurora lighting design that covers the entire width of the laptop, offering numerous colors that can be customized to any color of your choice using the Steel Series Engine app that adjusts the per-key lighting on the GE66's keyboard. it offers a battery life of up to 5hours of moderate use and a Duo Wave speaker design by Dynaudio system.
Specifications
OS: Windows 10
Processor: Intel Core i9-10980HK
Graphics: Nvidia GeForce RTX 2080
RAM: 16GB SSD
Storage: 1TB NVMe
Display: 15.6 inch FHD 240Hz 1920 x 1080p
Connectivity: WIFI 6E, Bluetooth 5.1
Ports: Mini-Display port, HDMI, Ethernet, 2x USB Type-C, 3x USB Type-A, SD card reader, headphone jack
Dimensions: 0.9 x 14.1 x 10.5inches
Weight: 5.2 lbs
Battery: 99.9Wh
Color: Black, Titanium Blue
Price range: $1,899-$2,999.
PROS
It is capable of delivering 300Hz refresh rate.
it has great audio quality.
Comfortable keyboard.
CONS
Customization can be confusing.
Cooling fans are loud.
Bulgy size.
In conclusion, the MSI GE66 Raider gaming laptop is one of the best performing gaming laptop money can buy, an excellent machine for modern games produced for gamers who can afford it. The sound of the fan might be discouraging but the good thing is it can be controlled when not in use.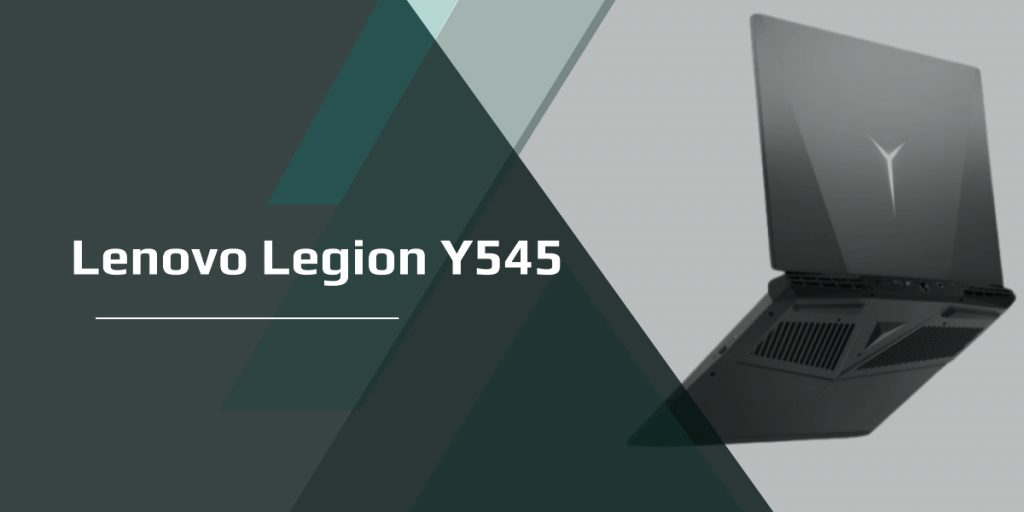 Lenovo Legion Y545 Review
Lenovo Legion Y545 is a high-quality budget laptop that offers strong gaming and overall performance. It has a distinctive white backlit legion logo embedded on its dark-gray aluminium lid with a island-style keyboard sitting on its surface, a full numeric keypad and white backlighting as well as a recording key for gamers who want to capture their best gaming experience.
The touch pad is smooth and highly responsive to touch even at the lowest corner. It offers a 15.6inch IPS display feature, a FHD 1920 x 1080 screen resolution and 144Hz refresh rate.
Lenovo's Vantage software comes standard on the Legion Y545, and gives you the option of enabling and disabling settings and performance to your liking.
It has a discrete Nvidia graphics chip serving up a surprising amount of power and 2.6GHz Intel 9th generation Core i7 processor.
It is also an excellent option for a quick video and photo edit. The laptop speaker has the Dolby Atmos software combined with a pair of Harman-tuned speakers which gives it excellent sound quality.
The Legion Y545 uses Cold Front cooling technology to cool the CPU and GPU simultaneously and offers a battery life that lasts up to 3hours of gaming and 5hours of online streaming when unplugged.
Specifications
OS: Windows 10
Processor: Intel Core i7-9750H
Display: 15.6" FHD 144Hz IPS Display 1920 x 1080p
Graphics: Nvidia GeForce GTX 1660 Ti
RAM: 16GB DDR
Storage: 512GB SSD, 1TB HDD
Connectivity: Ethernet jack, Bluetooth 4.2
Ports: 3x USB-A 3.1 Gen1, USB-C, HDMI 2.0, Mini Display Port 1.4, Headphone & Microphone combo, Kensington Lock
Battery: 57Wh
Dimension: 14.22 x 10.5 x 1.05 inches
Weight: 5.3lb
Color: Black
Price range: $1,179-$1,449.
Pros
It can work as a gaming device as well as a workstation.
Comfortable keyboard.
RAM and storage can be upgraded.
Excellent audio quality
Cons
Runs hot when gaming
Poor battery life.
The built-in webcam is located below the display.
Thermal tends to throttle under heavy load.
In conclusion, if you're looking to get an affordable gaming laptop without sacrificing too much performance, the Lenovo Legion Y545 is a great choice and can also serve as a workstation.
Conclusion
Every gamer buying a laptop will prefer to buy a gaming laptop that can handle games with the latest graphics and new technology. Gaming laptops usually feature processors that are much faster than other laptops.
You definitely don't want to spend your hard-earned money on a laptop that is not worth it. So, what's the way forward? Your best option is to take your time to read detailed reviews like ours. And make sure that the laptop you are buying fits your needs and budget.