Updating your Oculus Quest 2 VR headset is a simple process that should take you no time at all. Updating your headset will give you new menu options, bug fixes, performance boosts, and overall quality-of-life improvements, all of which will make your time with the Oculus Quest more enjoyable.
So, if you don't know how to update it-maybe you haven't updated it in a while, and you've forgotten how to do it, or maybe you are having trouble updating your Oculus Quest 2 headset, then just read through this article, where I have written you a complete guide on how to update your Oculus Quest 2 headset.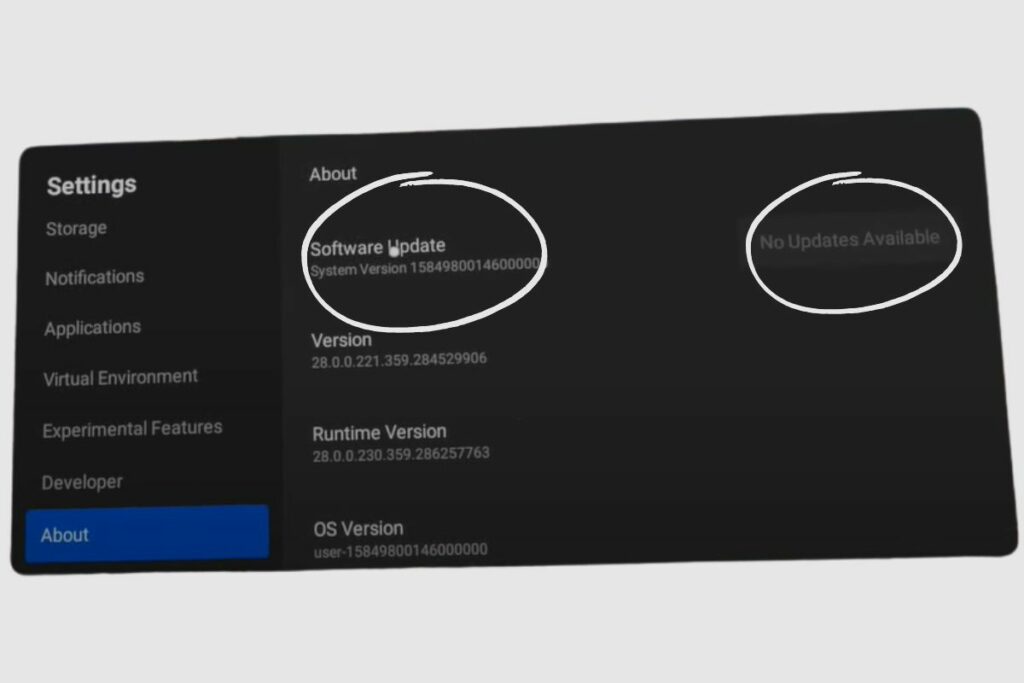 How to Update Your Oculus Quest 2
Updating your Oculus Quest 2 VR headset is a pretty simple process, and it doesn't usually take a long time to get done. The first thing you will have to do is turn on your Oculus Quest 2 and put it on. You will need to wear the headset because you can only update your headset from its main menu.
So, the next step is to select the "Library icon" at the bottom right of the apps panel that appears when you turn on the headset. Then you must open the app drawer and navigate to "settings." When you open settings from the main menu, you will see a plethora of options for changing various settings on your Oculus Quest 2.
Tap the "system" option in settings, then scroll down in the left-hand tab until you see the "software update" option. When you open "software update," you will see an "update system" button.
If your Oculus Quest 2 headset is up-to-date, it will not have an "update now" option, and as such, you don't need to update the system software as it will say that you have "no updates available." If your system software is out of date, make sure your headset is connected to the internet, or the update will not be downloaded to the headset. After your headset has been updated, it will restart, and the system should resume normal operation.
Why is my Oculus Quest 2 not Updating?
Your Oculus Quest 2 may be failing to update because your headset is not connected to the internet or your network is slow. To connect your Oculus Quest 2 to the internet, open the quick menu on the Oculus headset, navigate to Wi-Fi, and then select the device to which you want to connect your Oculus headset. You can then try updating your headset again.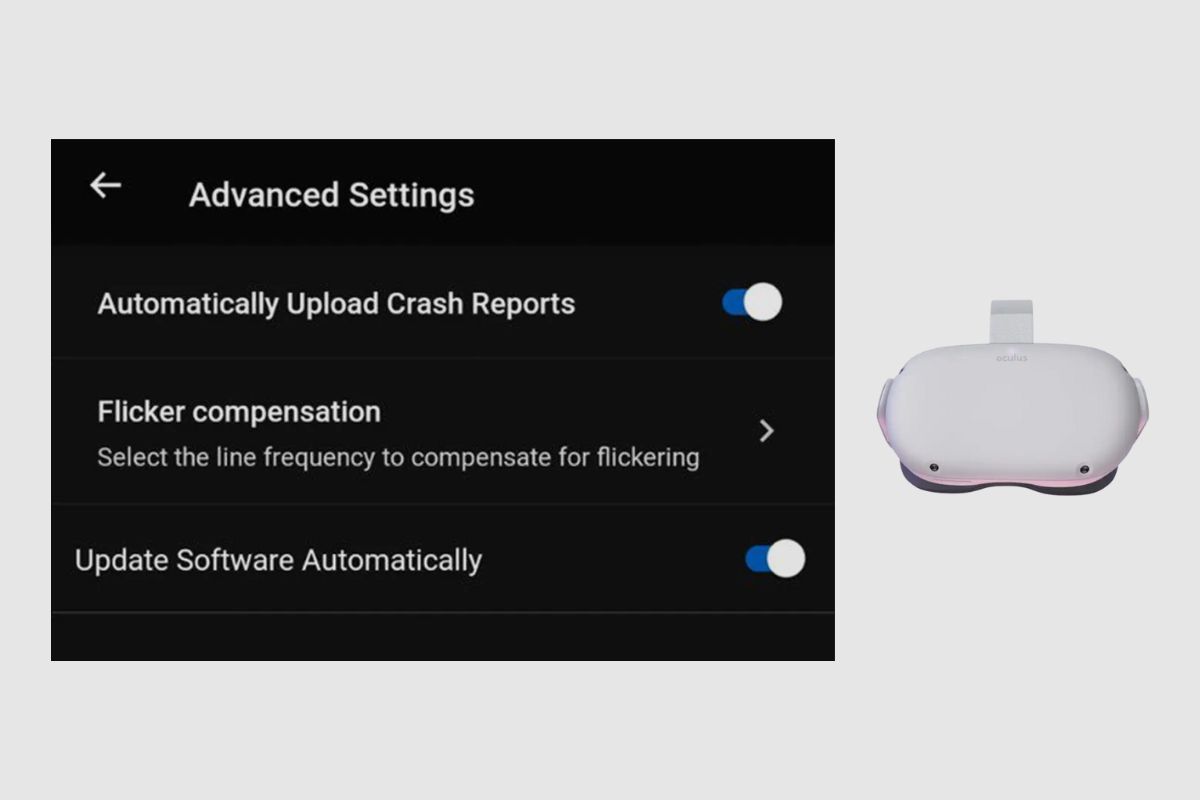 How can I determine whether my Oculus requires an update?
Here are some things to Know;
Press the Oculus button on Quest, then select Settings, About, and Install Updates.
Go to Settings > Our Quest > More Settings > Advanced Settings, and enable app updates.
There are no update options available if your quest has an automatic update feature.
If your Oculus Quest won't update, try the following:
Connect your Oculus Quest or Quest 2: A low amount of energy is frequently the issue if you're stuck on the initial update. A compatible alternative to the charger that came with the headset should be used.
Charge the headset; merely plugging it in might not be sufficient. Allow the headset to charge for at least 30 minutes and check the update again if it doesn't resolve the issue.
Reset your headset to factory settings: As a last option, reset your Oculus Quest or Oculus Quest 2 to factory settings. Resetting the headset will erase all data, including saved data, and restore it to its factory settings. When you set it up, make sure it is fully charged and updated to the newest firmware.
How long should an Update Last?
Consider connecting it to WiFi and plugging it in for at least two hours to install any available updates. As a result, a Quest 2 update appears to take a few hours to complete.
Why is my Oculus Quest 2 VR Headset Taking so Long to Update?
Your Oculus Quest 2 VR headset may be updating slowly due to slow internet connection speeds. You can check your internet speeds on the Quest 2 by going to speedtest.net and starting a speed test to see how fast your internet is. If your internet is slow, then maybe it's a momentary downtime from your service provider, so in that case, you can just wait till the internet improves or you can move around the house with your headset.
It could also mean that your data plan has expired, and you will need to renew it. Finally, your update could be slow because of a glitch in the system, so you may need to turn off your headset, wait for 5 seconds, and then turn it back on again, or you could restart the headset. However, if your system is still taking a long time to update, you may need to take it in and get it checked.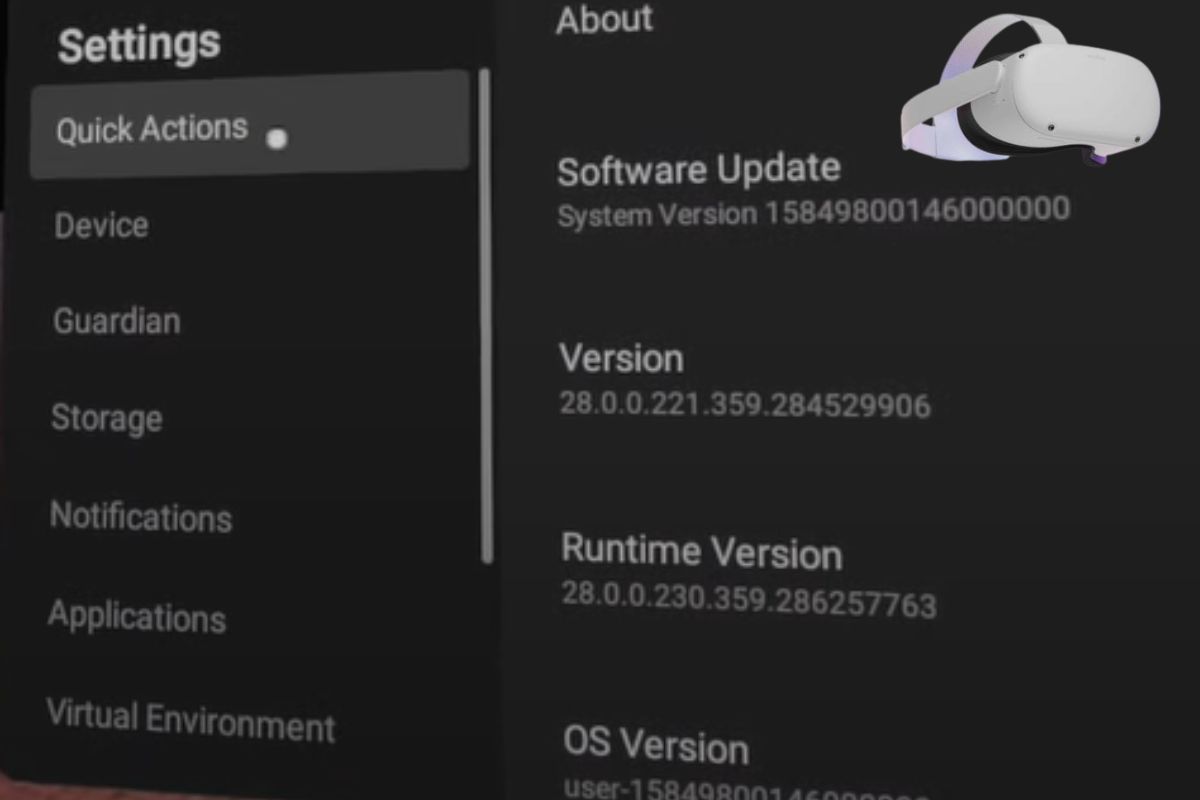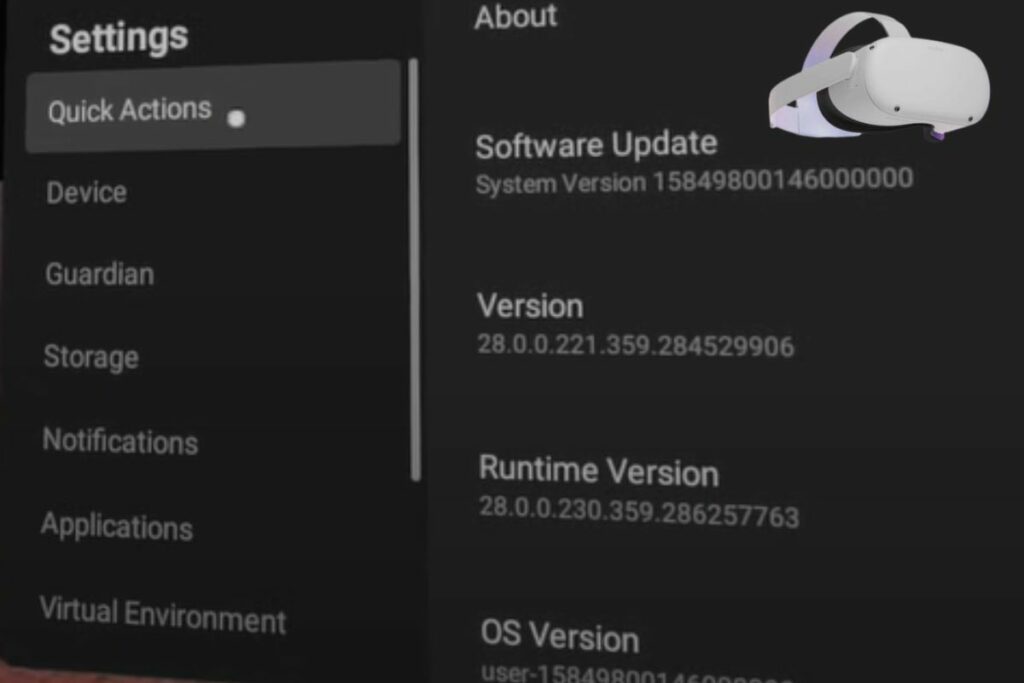 Why should you Update Your Oculus Quest 2?
It is critical to update your Oculus Quest 2 VR headset, as doing so will result in significant firmware improvements, stabilisation and balancing, security updates, and general bug fixes. Updating your Oculus headset will also enable you to play games online and live stream gameplay footage from your headset. You will also receive performance improvements for some of your games and apps.
You will also get additional games added to your library when you update your Oculus Quest 2. Not only will games get added, but you will also get new apps added to your headsets. Updating your Oculus Quest 2 VR headset will also improve your privacy settings; after the update has been loaded, you will be prompted to check your settings, such as who can see that you're online, what you're playing, and other things. Additionally, you can modify the settings for particular apps if, for example, you don't want your buddies to find out that you've been playing Demeo alone.
Overall, settings have been improved, particularly concerning the search tool. To begin, updates aid in the refinement of overall search results. Furthermore, a recent update ensures that anything you've previously searched for appears higher in the results, allowing you to quickly revise settings you've already looked at in the past.
How to Turn On Automatic Updates for Oculus Quest and Quest 2
You can enable automatic updates in the Meta Quest app on your phone if you prefer to get updates automatically and are tired of conducting manual upgrades. As soon as an update is released, the Quest headset will automatically download and install it if this setting is enabled.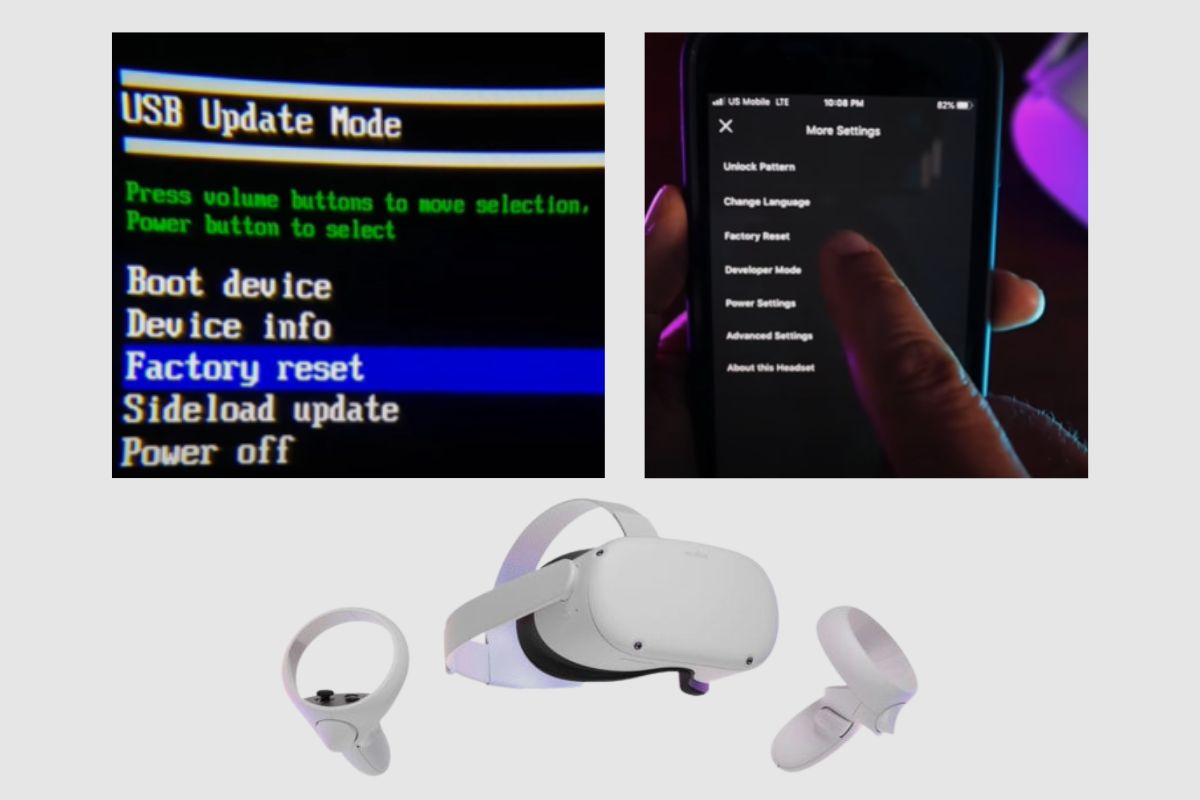 How do I factory reset my Oculus Quest or Quest 2?
Press and hold the power and volume down keys while choosing factory reset from the USB Update Mode menu to factory reset your Oculus Quest or Quest 2 device. Tap Devices > Your Oculus > Advanced Settings > Factory Reset > Reset in the Meta Quest app.
Conclusion
Updating your Oculus Quest 2 VR Headset is a simple process, and you need not fret over the details of how to do it. With the information I have provided, you should be able to update your Oculus Quest 2, and if you encounter any problems with updating it, I have got you covered in the article too. Thank you so much for reading this article. Please feel free to drop any questions or information you have about updating your Oculus Quest 2 in the comments section below.