The demand for 2-in-1 convertible laptops has gradually increased over the past few years. Many people are drawn to these laptops because of their flexibility, portability, and versatility. They are easy to use in any setting, which makes them a favourite feature of many users.
HP is one of the top producers of convertible laptops; some of their convertible laptops are the HP Pavilion, Hp Envy, HP Chromebook and HP Spectre. Each of these laptops has certain similarities, as well as distinct features.
The HP Envy x360 is available in two distinct display options, which are 13 inches and 15 inches. The 15 inches is further categorised into the Intel and AMD processors, depending on your budget and preferred specifications. Envy x360 laptops are available in black, silver, and gold colours.
Some top models of the HP Envy x360 laptops are:
HP Envy X360 Convertible laptop – 15t-es-100
HP Envy X360 Convertible laptop – 13t-bd100
HP Envy X360 15.6 inch 2-in-1 laptop PC
HP Envy X360 laptop 2-in-1 15t-ew000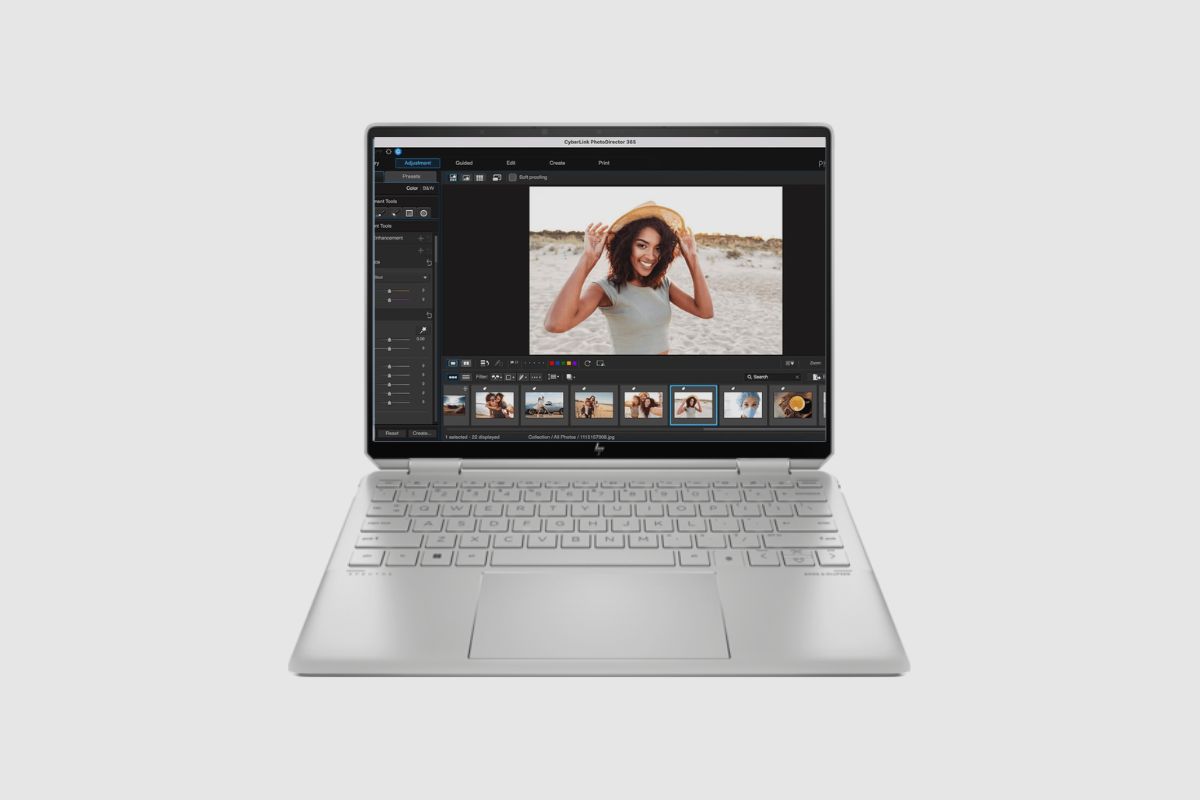 Is The HP Envy X360 Good For Photo Editing?
Asides from being 2-in-1 convertible laptops, HP Envy x360 laptops are standard laptops that have a powerful CPU and GPU, a lightweight and ultra-thin design, a bright display and a decent battery life.
All the cool features this laptop possesses make it capable of efficiently handling high-intensive tasks such as gaming, programming, video and photo editing.
Photo editing is commonly referred to as a post-production process that is majorly used by photographers to review, edit, format, and manipulate images to their desired taste, using photo editing software like Adobe Lightroom or Adobe Photoshop.
A laptop that is good for photo editing must have certain features, some of which include:
Bright display quality: For photo editing laptops, this is a top feature because it is considered to be the control panel for photo editing. Therefore, a bright display that can reproduce a wide range of stunning colours accurately is a necessary feature of a photo editing laptop.
Also, a Full HD resolution of 1920 x 1080 is sufficient for minimal photo editing purposes. However, higher resolutions like 2560 x 1600p, 3200 x 1800p, or 4K Ultra HD are best for more demanding photo editing.
Powerful processor: A powerful CPU guarantees you of a super-responsive and speedy performance, and as such, this is another vital feature of a photo editing laptop.
It is important to consider the base frequency speed as well as the number of cores. Note that more cores mean more power. For photo editing, processors in the 2.5 to 3.5 GHz range, or even higher, are recommended.
Solid graphics card: A solid graphic processor enables faster processing and better display quality, which enables you to work at a quicker rate. Some of the best GPUs for photo editing are the AMD Radeon or NVIDIA GeForce GTX, or MX.
Speedy storage: Since insufficient storage can result in bottlenecks, which will, in turn, slow down the processing and editing of images, it is important that you get a laptop with sufficient storage for photo editing.
This is because a laptop with enough SSD will serve as external storage for you to save multiple high-resolution images and run memory-intensive tasks at a quicker rate.
Sufficient memory: All creative jobs require sufficient memory to run programs efficiently, and photo editing is not an exemption. With sufficient memory, you can multitask and run your photo editing at a quicker rate.
Ports and connections: A laptop with enough port options will enable you to connect extra peripherals such as that can make your photo editing sessions more convenient.
Battery life: Photo editing will require working for long hours; therefore, getting a laptop with a long-lasting battery life will enable you to work for long durations without having to worry about charging.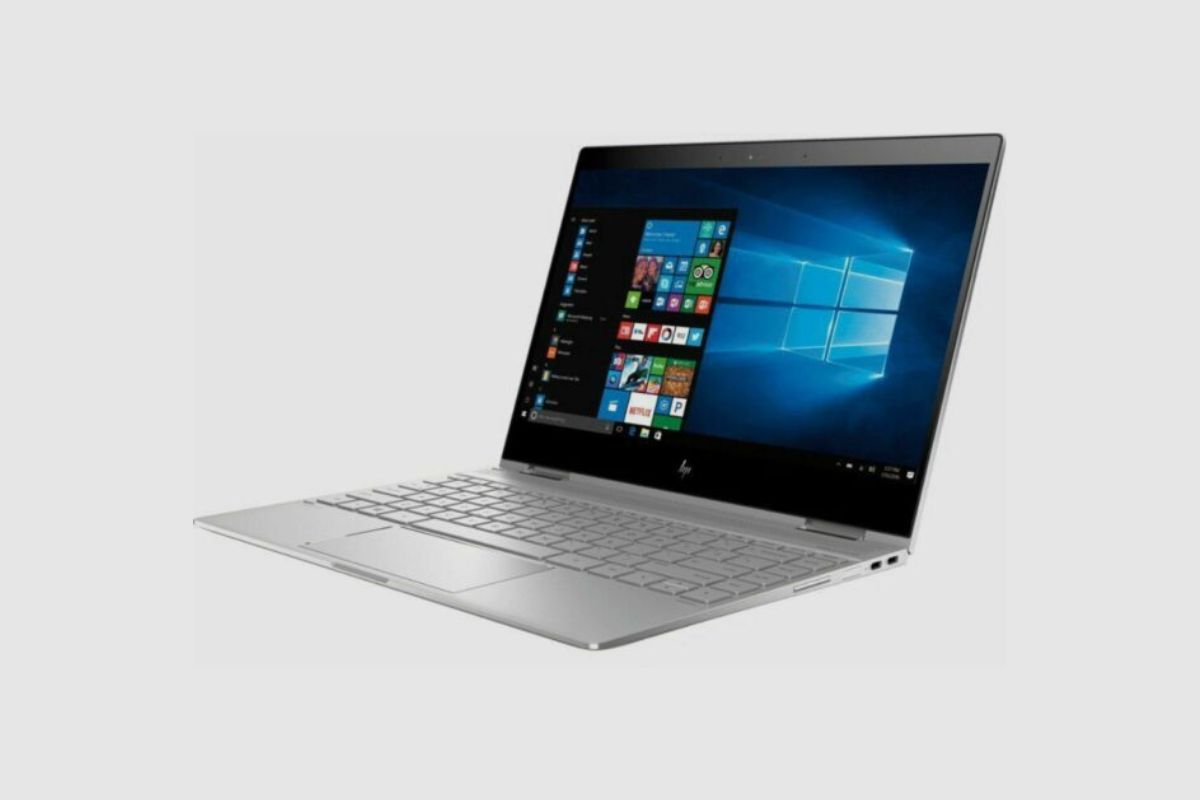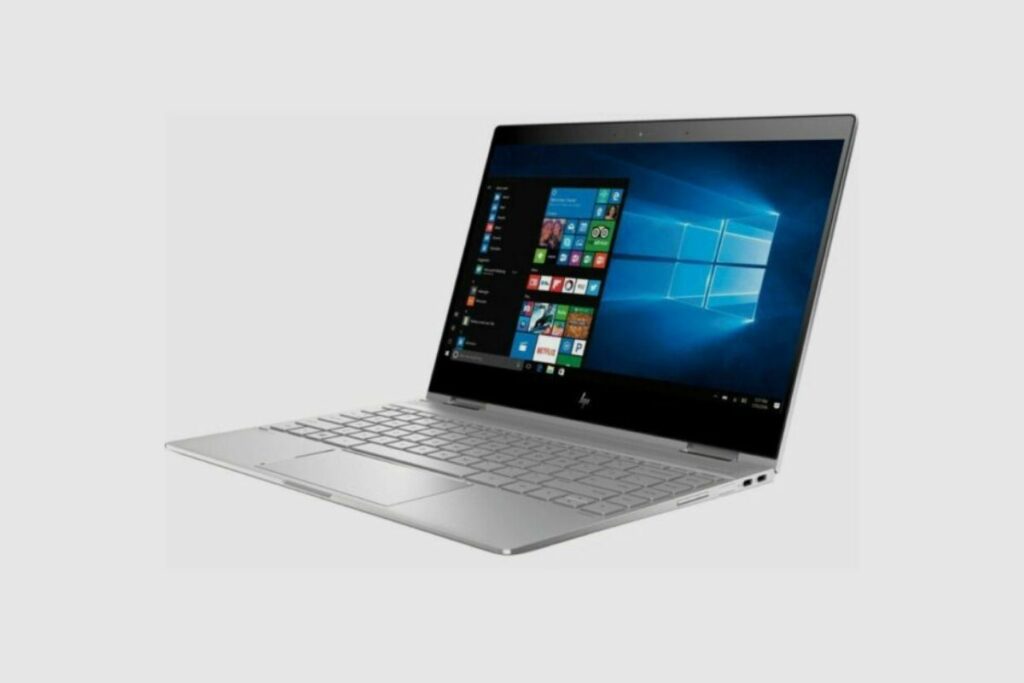 Specifications
It is ultrathin and lightweight
It is available in 13 inches and 15 inches
The 15 inches screen size is powered by the AMD Ryzen and Intel core processors.
It has a 4k Ultra HD display that guarantees vibrant and accurate colours for a great viewing experience.
The operating system is Windows 11 Home.
Lightening fast creativity is guaranteed, thanks to the multi-core Intel Core processors with NVIDIA graphics and AMD Ryzen processors with Radeon graphics
Memory and storage are fast with up to 1TB PCle SSD storage and up to 16GB DDR memory and storage.
The battery life of HP Envy X360 laptops is impressive
It has a backlit keyboard
HP enhanced lighting for enhancement of brightness, colour and effects during video calls
Great sound quality with HP dual speakers and audio custom-tuned by experts at Bang & Olufsen
Digital Pen: With this, you can sketch, write and navigate smoothly
HP Display Control: This increases versatility with calibrated colour space presets for different creative scenarios
HP Quickdrop: Sharing content between your mobile phones and PC is easy with this feature
HP Command Center: This feature allows you to customise your PC performance, fan speed and external temperature
Available ports are:
Headphone/microphone combo
Drop jaw SuperSpeed USB Type-A
Adapter plug.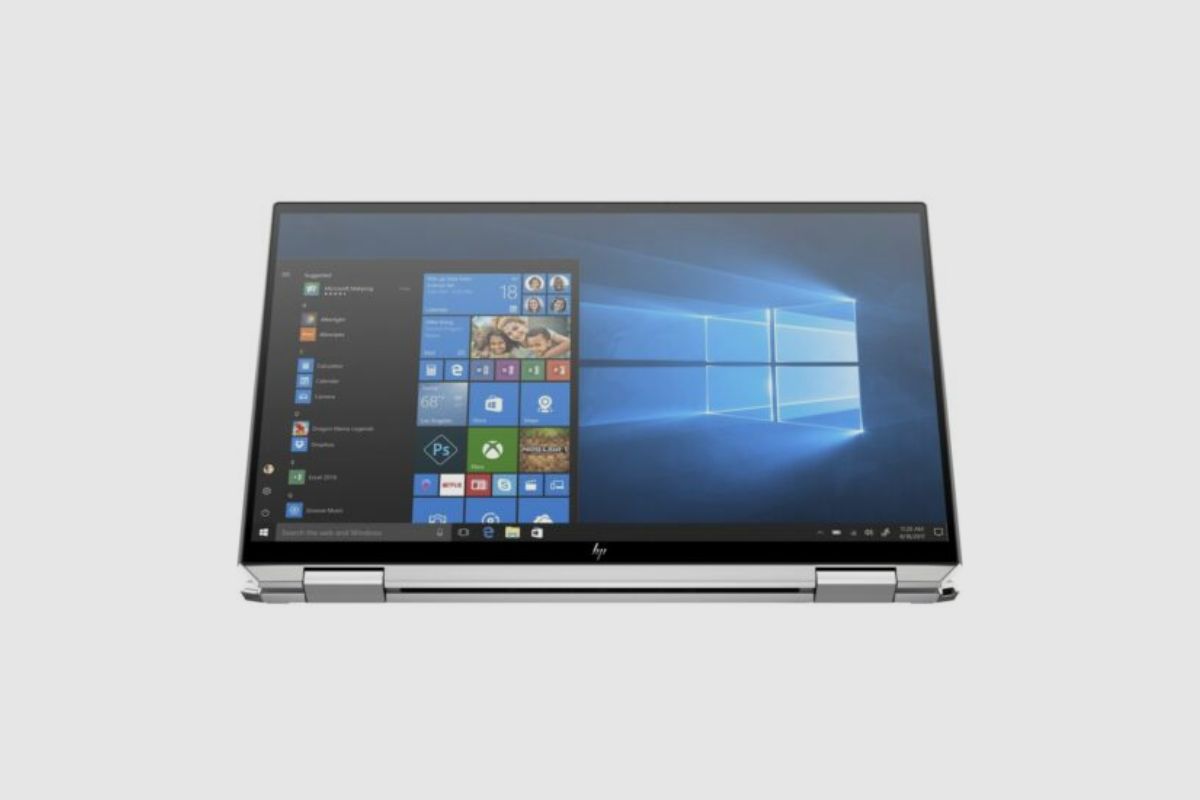 Performance
Envy x360 laptops are ultra-thin and lightweight laptops that are available in 13 and 15 inches. Photo editors are assured of speedy work with the AMD Ryzen and Intel Core processors of the Envy x360 laptops. You can choose the processor that suits your desired needs, depending on your budget.
The operating system of the Envy x360 – Windows 11 Home is also powerful enough to efficiently run several kinds of photo editing programs.
The Envy x360 laptop has a 4k Ultra HD display that offers bright colours, clear contrast and accurate detail. This is a vital feature for photo editors because it provides vibrant and accurate colours for a great viewing experience.
The battery life of this laptop is also outstanding as it allows photo editors to work for long hours at a stretch. This laptop also comes packed with 16GB DDR memory and up to 1TB PCle SSD storage that is sufficient for photo editing to run seamlessly.
With the combined features of this laptop, the HP Envy x360 laptop performs photo editing tasks excellently.
3 Alternatives For Photo Editing
If the HP Envy x360 laptop does not measure up to some of your preferred specifications for photo editing, you can consider any of the laptops listed below:
Apple MacBook Pro M1:
Despite its high cost, this is one of the best laptop choices for photo editors. It comes packed with several cool features, like the Liquid Retina XDR display that offers increased brightness and makes photo editing jobs more enjoyable. With a battery life of 21 hours, this laptop stands out. The addition of Apple's new M1 Pro chip processor guarantees speedy performance, and it supports up to 64 GB RAM and up to 1TB – 8TB SSD storage options for excellent performance.
Dell XPS 15
For photo editing, the Dell XPS 15 is a great laptop choice. It has a good selection of ports, an SD-card slot, a bright display and a fast performance, thanks to its 11th-gen Intel Core i9 processor. This laptop also has a storage capacity of 8 – 64 GB and 512 GB-2 TB SSD, which makes it capable of handling photo editing tasks without issues.
Razer Blade 17
With a 17.3-inch, 2,560 x 1,440 pixel IPS LCD display, the Razer Blade 17 provides great performance in various high-intensive tasks such as gaming, programming, video editing and photo editing. Although the cost might be discouraging for some, this laptop provides amazing value for its price. It uses an Intel Core i7 processor, Nvidia GeForce RTX 3080 Ti, and has 32 GB RAM and 1 TB SSD.
Conclusion
In conclusion, having explained in detail the necessary features of a photo editing laptop, it is clear to see that the Envy x360 laptop is a great choice for photo editing. Therefore, photo editors will enjoy this laptop's features, as they are guaranteed a powerful performance that boosts productivity.
Image Gallery – Is the HP Envy x360 good for photo editing?