Keyless door locks, which are also referred to as smart locks, are a great way to gain entries to your home without the use of a physical key. In fact, the level of convenience and security they provide is second to none. 
Although some keyless door locks allow you to retain your existing deadbolt with which you can keep using your keys, others function through methods like fingerprint, facial recognition, smartphone applications, and codes.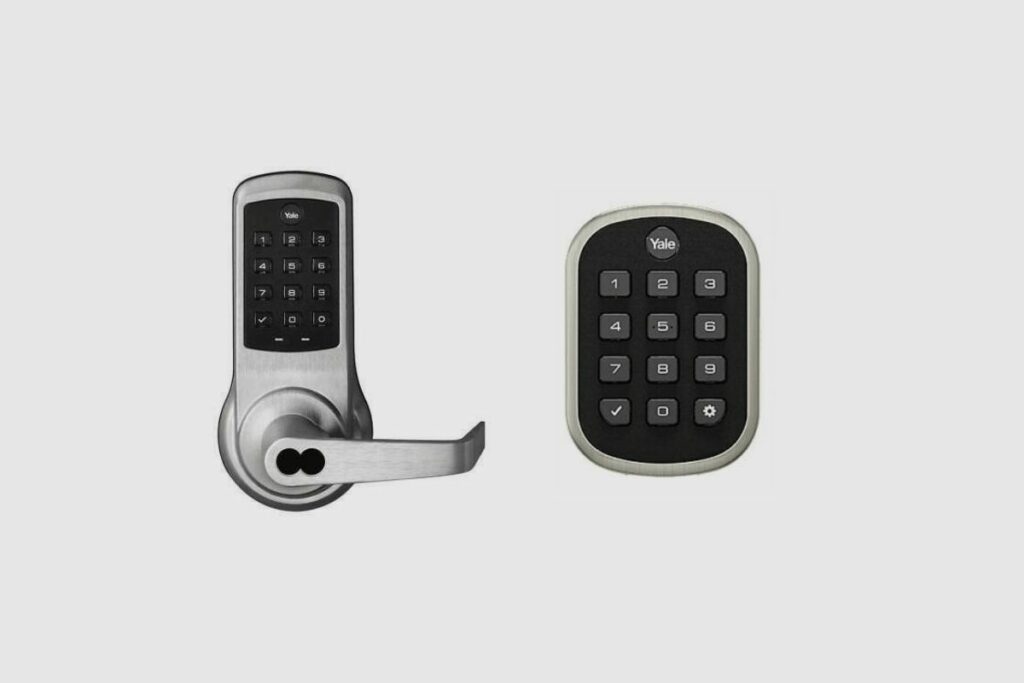 Important factors to be considered before getting a door lock include:
American National Standards Institute (ANSI) rating: These grades are Grade 3- Good, Grade 2-Better and Grade 3, which is the best. Depending on your security requirements, you can choose the most suitable grades for your home.
Budget: Your budget is an important factor to put into consideration before getting a keyless door lock because they do not have a fixed price. However, there is a keyless door lock to fit into virtually any price range.
The number of people that have access to your home: This will help you to keep track of who visits your home. You can share temporary codes with guests like family members, nannies or dog walkers.
Door type: Doors can be made of wood, aluminium or glass. Knowing the exact type in use will help determine the best keyless door lock that will fit with the door material.
These door locks are built with a distinct design which means imitation will be difficult. However, due to the fact that these keyless door locks function like mini-computers, they are susceptible to being hacked.
Since some keyless door locks make use of codes, the use of codes that are not easily forgotten is recommended because, just like physical keys can be misplaced. Codes can be forgotten. The use of codes that are easy to remember can make your keyless door lock less vulnerable to hackers.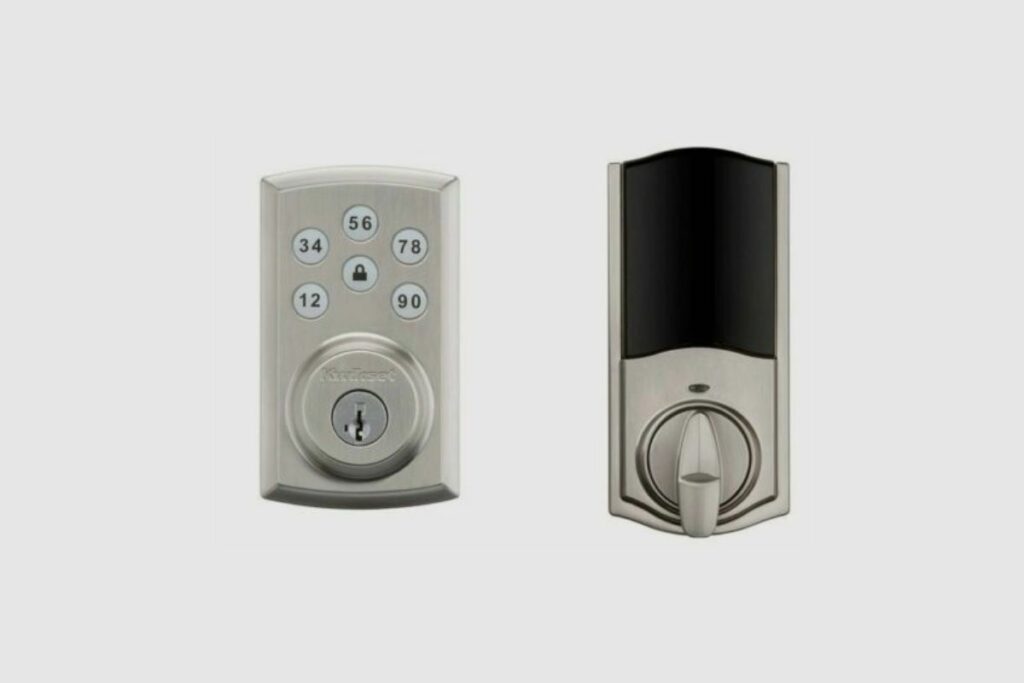 Do Keyless Door Locks Lock Automatically?
Keyless door locks can be programmed to lock automatically because most of them come with the Auto-lock/unlock feature. This auto-lock feature is particularly useful to parents of little children so that when their kids are indoors, the door automatically locks, which will prevent them from going outdoors and wandering off.
Conclusion
In conclusion, using a keyless door lock to secure your home is excellent. Although they are prone to hacking, nevertheless they are still a convenient way to gain entry to your home and prevent unauthorised access without you having to use physical keys.
However, there are some best practice tips you should follow to ensure your keyless door lock is as secure as possible.
Always change the factory default code and use a unique code that only you know, never give your code to anyone else, and as well frequent change your passcodes periodically (quarterly, every six months or yearly; it's totally up to you to decide).
Lastly, If you are going away for an extended period of time, it is best to disable the keyless entry system altogether. Also, consider installing an alarm system in addition to your keyless door lock for extra security.