Apple MacBook Pro offers faster performance and battery life over the previous generation Intel-powered predecessor with the Apple M1 chipset. It is 2.8 times faster than the previous model and 3 times faster than the equivalent windows laptop. The new model also has an excellent display, better speakers and an upgraded keyboard that makes typing on this machine much more comfortable.
The first thing you notice about the new MacBook Pros is how thin and light they feel compared to their predecessors. You can easily carry them around without any problems. The design of the new 13-inch MacBook Pro looks very similar to its older brother but there have been some changes made.
For example, the lid now sports a glossy finish instead of matte like before. There is no longer a gap between the screen and the bezel so when closed the whole device feels solid. This review will look at all of these features in detail to see if they are worth upgrading from your current Macbook or not.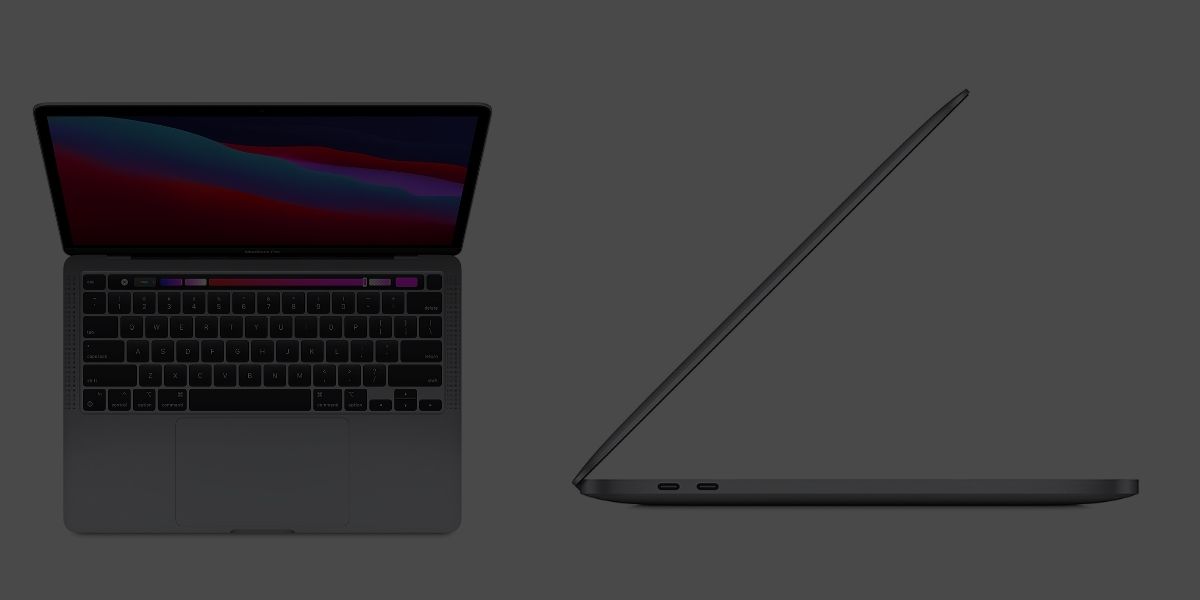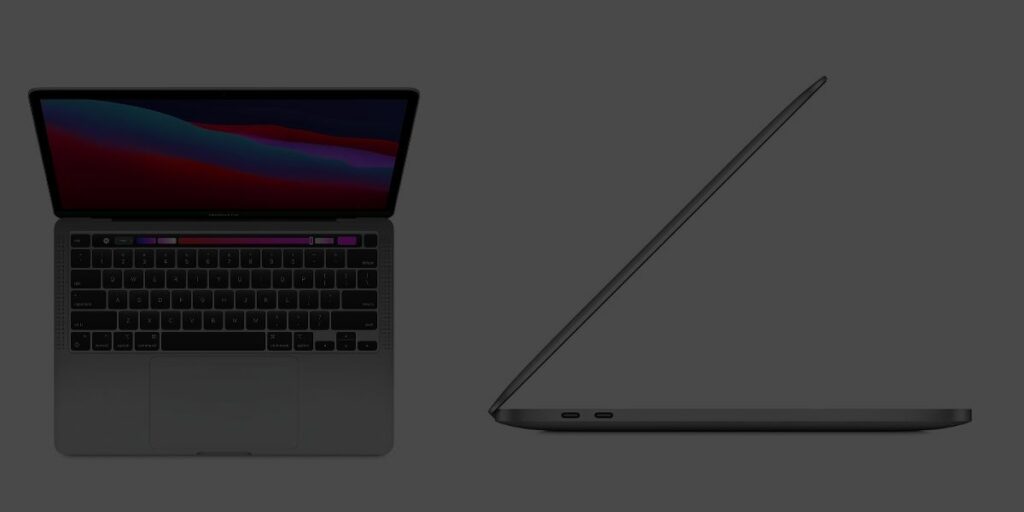 Design
Apple MacBook Pro has the same design as the older 2019/2020 MacBooks with the same sleek and modern look except for the inclusion of the M1 chip which makes it better when it comes to overall performance. It has a solid aluminium chassis build with 0.61 x 12 x 8.4 inches dimensions and weighs 3lbs. In terms of ports, the 13-inch MacBook Pro has just two Thunderbolt 3 ports, and an audio jack on the right side.
It has an outstanding combination of a keyboard that offers a comfortable typing experience and a touch trackpad for accurate control of the cursor and pressure-sensing capabilities that enables force clicks and multi-touch gestures.
Display
The Apple MacBook Pro has a bright and vibrant Retina display, 13.3inches LED screen size with IPS technology, 2560 x 1600pixels retina resolution and up to 500 nits of brightness. It has an excellent colour reproduction feature that is good for video or photography editing with the support of a P3 wide colour gamut.
Performance and Battery life
The Apple MacBook Pro with the M1 chip comes with 8 core CPU and 8 core GPU which is no match for windows laptops when it comes to performance. It combines 4 performance cores and 4 efficiency cores with storage that can be configured up to 2TB. It runs about 2.8 times faster and gets your work done almost as soon as it begins with less time loading pages. The M1 chip makes this 13-inch MacBook super fast and powerful. Together with the M1 chip, the macOS Big Sur offers advanced security and privacy feature to keep your system and data safe.
It offers solid performance and does not run low or get bogged down with a lot of opened tabs. You will experience some lag unless you play by Apple's rules using only M1 optimized software and not use third-party software. it also has a 16-core Neural Engine for advanced machine learning.
It has a decent speaker set with a high dynamic stereo range and good audio quality at the highest volume. It also supports Dolby Atmos video playback. The microphone is not very loud and it picks up background noises so you would need to use a proper headphone set.
It is a 13-inch MacBook pro with a 58.2Wh battery with 13 hours of battery life at 50% brightness while playing a continuous 1080p video while the older Intel version lasted 8hrs 30minutes under the same test condition. But when it comes to more demanding tasks, the battery will drain a lot faster. It also comes with a 61W USB-C power adapter.
Features
It ships with Apple's M1 chip.
Strong battery performance.
It has an excellent aluminium build quality.
It has a Backlit magic keyboard with coloured escape key.
Force Touch trackpad.
13.3inches Retina display with IPS technology.
Responsive touch ID.
RAM can be configured up to 16GB and the Storage size up to 2TB.
Its superfast SSD storage launches apps and opens files in an instant.
It has an Active cooling system that sustains incredible performance.
Specifications
| | |
| --- | --- |
| Operating system | Apple macOS Big Sur |
| Processor | Apple M1 3.2GHz |
| Graphics | Integrated 8 core |
| Display | 13.3-inches IPS, 60Hz refresh rate |
| Resolution | 2560 x 1600pixels |
| Wireless Connection | Wi-Fi 6, Bluetooth 5.0 |
| Dimensions | 0.61 x 12 x 8.4 inches |
| Weight | 3lbs |
| RAM | 8GB |
| Storage | 256GB SSD |
| Ports | 2x Thunderbolt 3 (USB-C), 3.5mm headphone jack |
| Camera | 720p FaceTime HD webcam |
| Sensors | Touch ID sensor, Ambient light sensor |
| Battery | Lasts up to 13hrs 22minutes |
| Colour | Space Gray |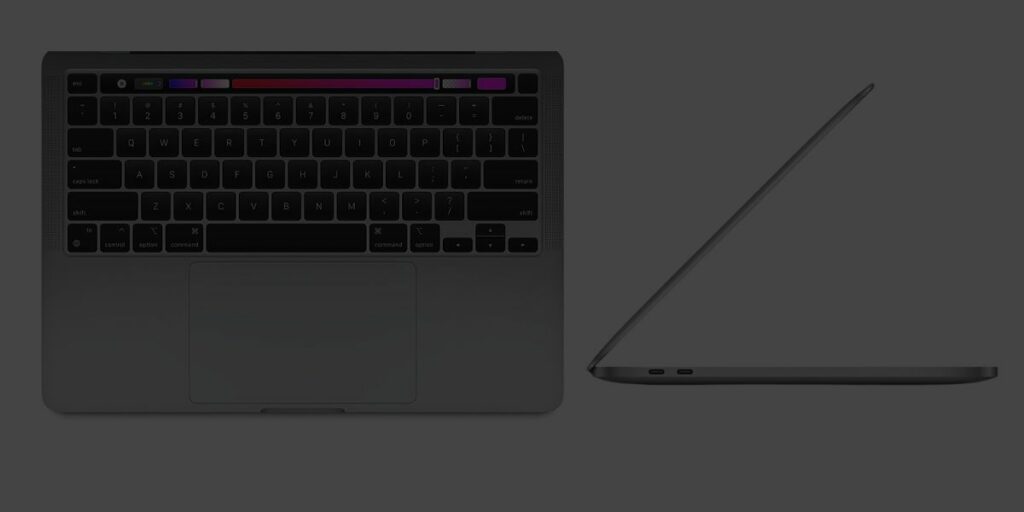 Pros
Outstanding performance.
Excellent battery life.
Comfortable and tactile keyboard.
It comes with an improved webcam.
It can run iOS apps.
Cons
It has just two thunderbolt ports.
The design is the same as previous models.
Buying Guide
The M1 chip MacBook Pro is a powerful and portable device with an excellent battery to go with it. Although, it has pretty much the same design as the previous MacBook model and looks the same. So, if you're hoping to get a different MacBook design, you are in for disappointment but other than that, it is an outstandingly fast and premium device worth the price tag on it.
Available series
The Apple MacBook has quite a number of available series same as the Apple MacBook Pro. Below is a list of available MacBook Pro from the year 2008 when Apple started producing MacBook Pro till date;
Apple MacBook Pro 13-inches with M1 chip (2020)
Apple MacBook Pro 13-inches with Intel core i5 or core i7 processor (2016, 2017, 2018, 2019, 2020)
Apple MacBook Pro 16-inches (2019)
Apple MacBook Pro 15-inches (2016, 2017, 2018, 2019)
Apple MacBook Pro 15-inches Retina (2012,2013, 2014, 2015)
Apple MacBook Pro 13-inches Retina (2012, 2013, 2014, 2015)
Apple MacBook Pro 17-inches (2008, 2009, 2010, 2011)
Apple MacBook Pro 13-inches (2009, 2010, 2011, 2012)
Apple MacBook Pro 15-inches (2008, 2009, 2010, 2011, 2012)
The above listed Apple MacBook Pro available series differ in years of production, structures, intel core and overall performance.
How much is Apple MacBook Pro
MacBook laptops range between $999 and $3000 so you have to be sure which of the MacBooks fall within your budget. The 13-inches Apple MacBook Pro with M1 chip is sold for $1299
In the box comes;
1x 13inches MacBook Pro with M1 chip,
1x 61W USB-C power adapter, and
1x USB-C charging cable.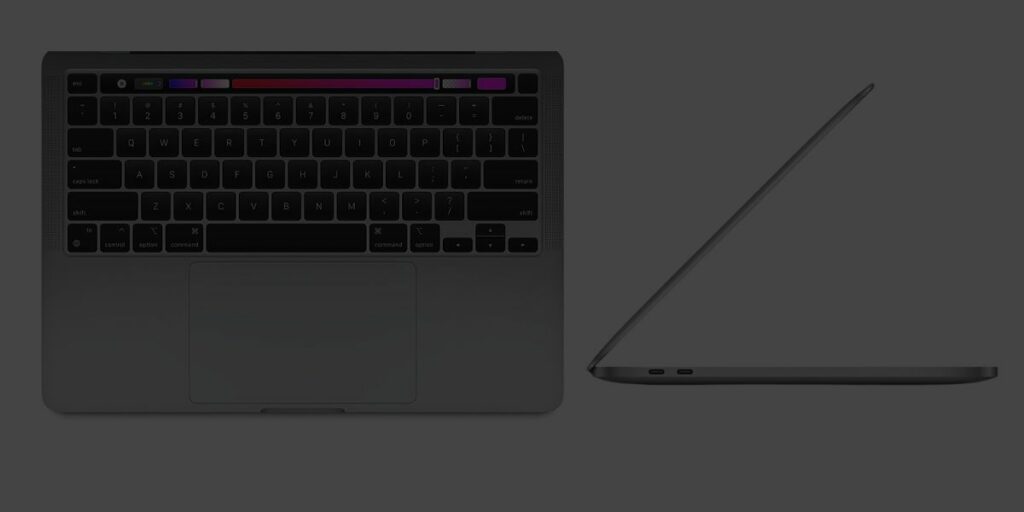 Conclusion
Apple MacBook Pro with the Apple silicon is an impressive laptop with 5x faster graphics, battery and best of all, it is silent. The fans on this laptop do not make too much noise when it comes on. Are you looking to get a device that can work fast and for a long time? Apple MacBook pro with the M1 chip is an excellent choice.
FAQ – Apple MacBook Pro
Q1: What is the difference between the new MacBook Pro and the old one?
Ans: There isn't any major change except for the fact that there is no fan inside the machine anymore.
Q2: How do I know whether my Macbook Pro supports the M1 chip?
Ans: You will find information about it under "About This Mac" section. If you see "M" next to CPU then yes, your MacBook pro support the M1 chip.
Q: Is the M1 chip compatible with macOS?
Ans: Yes, it's fully supported.
Q: Does the MacBook Pro charge faster using the USB-C charger?
Ans: Yes, it takes less time to charge compared to the older models.
Q: Which version should I buy?
Ans: For those who want more storage space, choose the 256GB variant while 128 GB would suit better for those who don't need extra storage.
Product image gallery