The Acer Aspire 5 is an entry-level laptop with a well-built and sturdy design, known to have various models and specifications. This laptop presents Intel and AMD processor options as well as different display sizes like the 14, 15 or 17 FHD or QHD display with optional touch-screen availability.
This mid-range laptop offers an outstanding screen quality, with clear colors, vivid words (text), alongside a standard LED backlight. This laptop has cool features that enable it to maximize productivity and multitask effortlessly, which results in an overall great performance.
The Acer Aspire 5 is cool and convenient for students and workers who make use of the laptop on a daily basis for basic activities. It is versatile, reliable, efficient and can be considered a good travel companion given its portability.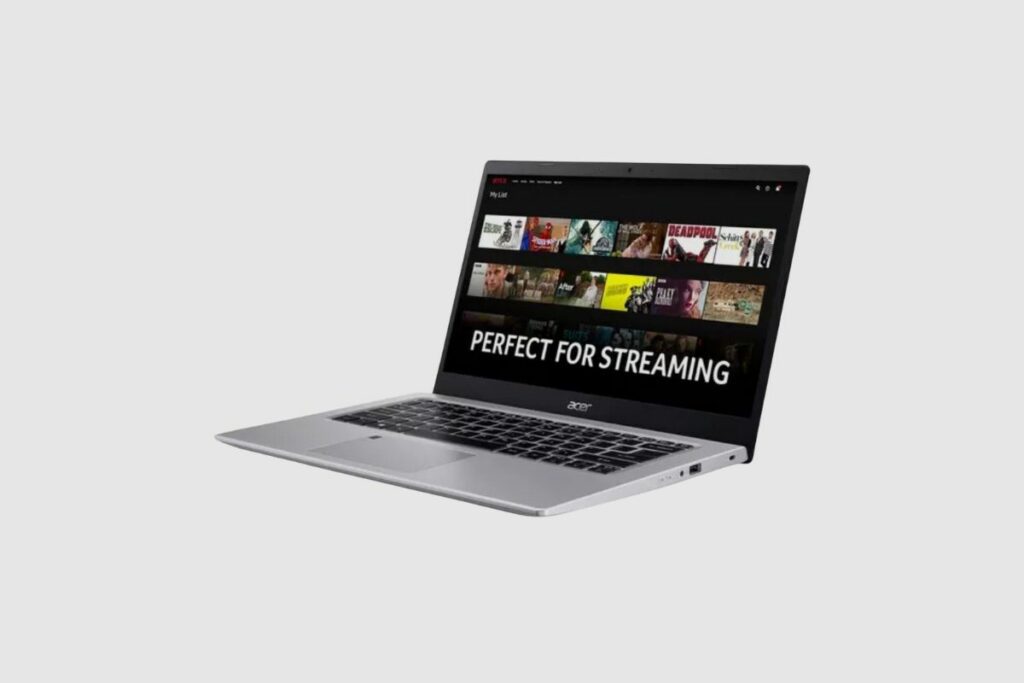 Is the Acer Aspire 5 a good laptop?
The Acer Aspire 5 A515-57-56UV model is fully equipped with a core i5-1235U chip (two performance cores, eight efficient cores,12 threads) as well as an Intel iris Xe integrated graphics, 16 GB of memory, 512 GB solid-state drive with a full HD (1,920 x 1,080 pixel) non-touch display.
With its up-to-date Intel Core i5, it is suitable for daily applications used in the office, home and classroom. Given its integrated graphics, its performance on graphics tasks is quite limited. However, it is great for media streaming, office output and light photo editing.
This model offers a premium design, with a backlit keyboard for visibility in dark rooms as well as tiled keys that are comfortable to type on. The connectivity is top-notch with various ports and it comes with a Lithium-ion (Li-on) battery that lasts about 7 hours alongside a 65W charger for extra power, which is impressive.
This laptop is good and reliable with powerful components, and guarantees users exceptional performance.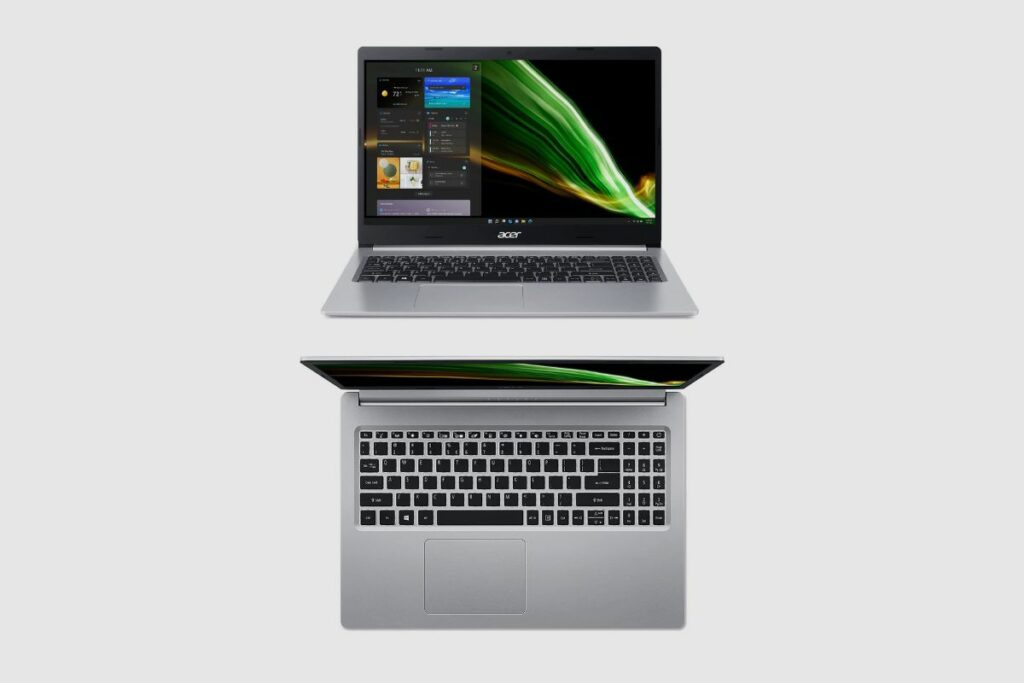 What is the Acer Aspire 5?
The Acer Aspire 5 is a solid, powerful laptop known for its excellent productivity and maximum functionality. It is highly efficient in multitasking and performance of office tasks, media streaming and even a little photo editing. This laptop's specifications include:
Operating system: Windows 11 Home
Weight: 3.9 lbs
Dimensions (HWD): 0.7 x 14.3 x 9.4 inches
Screen size: 15.6 inches
Display resolution: 1,920 x 1,080
Panel technology: IPS
Backlight technology: LED
Screen Refresh rate: 60Hz
Processor: Intel core i5-1235U
Processor speed: 1.30Ghz
RAM: 16GB
Storage capacity (SSD): 512GB
GPU: Intel iris Xe graphics
Connectivity: Bluetooth, 802.11ax (WiFi 6)
Battery capacity: 7 hours
Battery Type: Lithium-ion (Li-on)
Battery supply: 65W
Built in devices: microphone, 2 stereo speakers
Ports/Interfaces: 1 HDMI, 3 USB 3.2 Gen 1 Type-A, 1 USB 3.2 Gen 2 Type-C, Ethernet Jack and 3.5mm audio jack
Some of the Acer Aspire 5 A515-57-56UV main features include:
Operating system: This laptop's operating system is a Windows 11 Home which enables Windows Hello, secure boot, Windows security, device encryption, amongst others.
Plenty of ports: With the various ports available, you have multiple choices, which saves you the stress of having to carry a hub or adapter around.
Speedy processor: The CPU offers a fast performance with its sufficient RAM and storage.
Robust design: This laptop comes in a sturdy but premium look. It is durable, and compact sized, which makes it easy to carry around.
Decent battery life: On a single full charge, the Acer Aspire 5 can last for up to 7 hours. It also has a 65W charger for extensive use.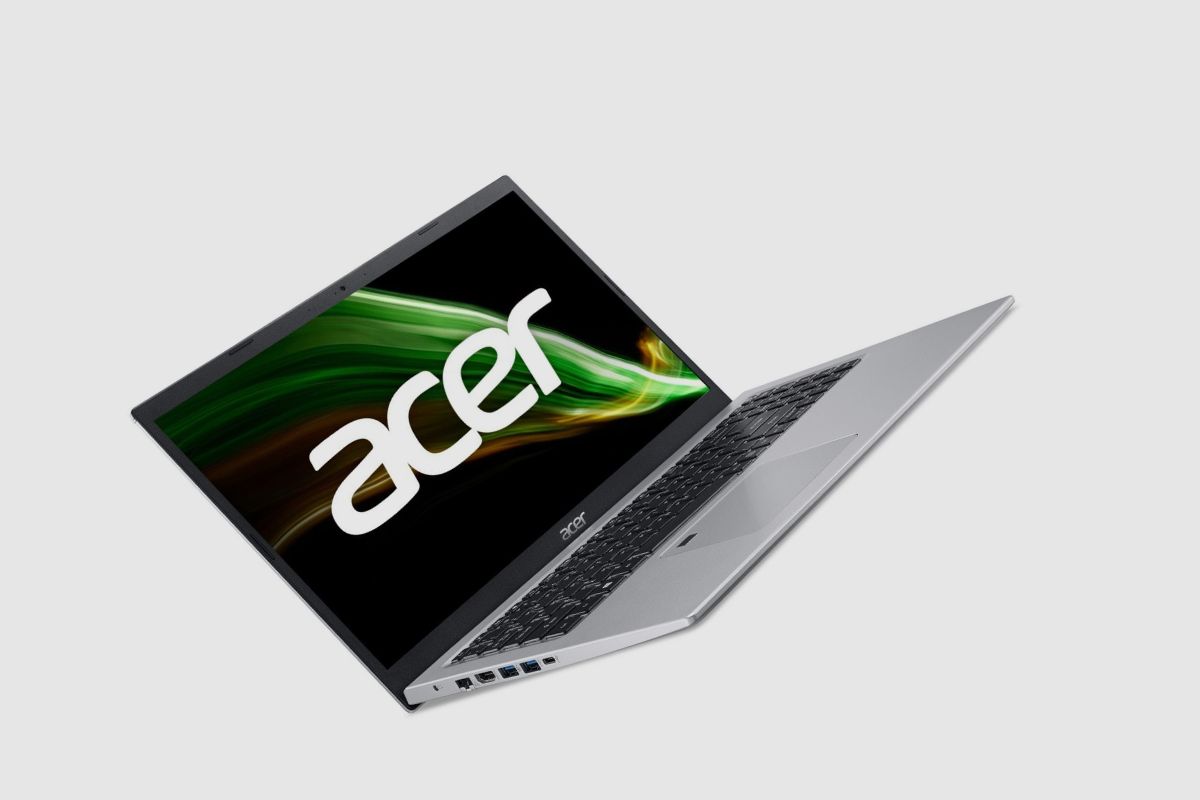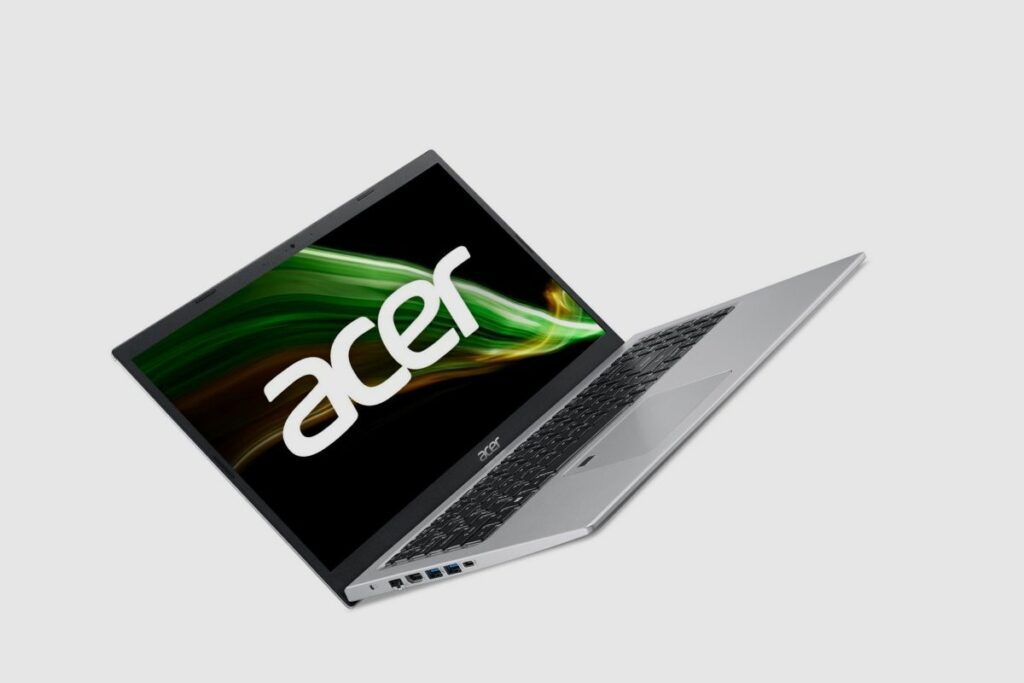 The Pros of the Acer Aspire 5
The pros of the Acer Aspire 5 A515-57-56UV include:
Long battery life: With its 56W lithium-ion battery, the Acer Aspire 5 can last for just 7 hours. The 65W charger can be used to charge this laptop and also offers additional time for an extensive performance.
Great performance: The Acer Aspire 5 offers an overall great performance as it is equipped with top-notch features and components that enhance productivity
Comfortable keyboard and touchpad: This laptop offers a backlit keyboard that is great for typing even in dark rooms. The touchpad has a wide spacing for gesture control as well as clicking and scrolling with an even feel when using. It guarantees users of a comfortable typing experience.
The Cons of the Acer Aspire 5
Some downsides of the Acer Aspire 5 are:
Half-width numeric keypad: This laptop is large enough for a full-sized keyboard with numeric keypad. The numeric keypads have half-width keys, while the keypad has some keys that are narrower, which is not so comfortable when typing.
Medium bright 1080 display: This laptop has a limited color reproduction with an inadequate brightness that falls short of 300 nits. The 1080p screen is not impressive, considering most laptops today which come with higher resolution and 4k display.
Inaudible speaker: The sound produced by the speaker is not loud enough.
Lacks Biometric: This laptop lacks a fingerprint sensor which means you can only log in to your laptop using a password, which is quite stressful and slow.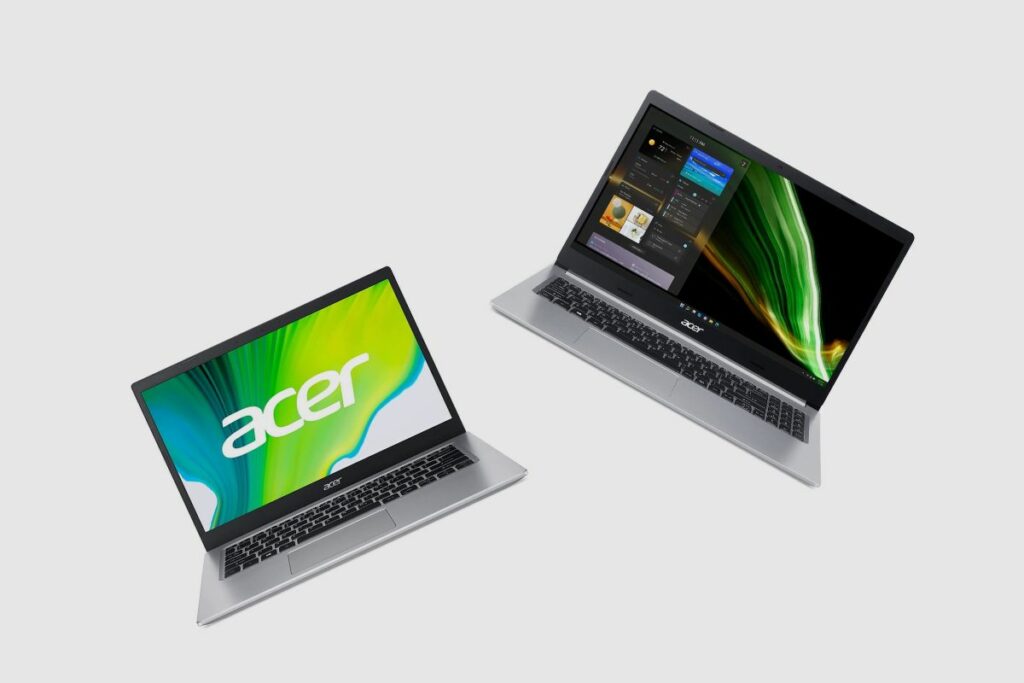 What do Customers Think of the Acer Aspire 5?
Based on reviews, most customers of the Acer Aspire 5 A515-57-56 laptop are impressed with this laptop as it is a low budget and affordable laptop. It also has a decent battery life, comes with multiple port selections, and is made up with components and capable features which offer solid performance.
However, some major downsides to this laptop can not be overlooked. Some negative reviews of this laptop are its dull display, and half-width keys, which is certainly not commendable. Also, the weak speaker does not produce loud sound, and it lacks touch-screen features and biometrics for easy log in.
Overall, the Acer Aspire 5 performance is quite satisfactory, but it could have been even better in the absence of some of these downsides.
Conclusion
In conclusion, the Acer Aspire 5 is a great laptop considering the powerful features and components that it comes equipped with. This laptop is also budget friendly which makes it affordable for many users.
Although this laptop comes with a few downsides, it does not limit its product-driven capabilities and multitasking features.
It is reliable for office productivity, a great learning tool for students and an ideal travel companion.