As a predecessor of the Ring Stick Up Cam, The Ring Stick Up Cam Elite was released in 2019 and is a next-generation HD security camera that uses the Ethernet port with power over Ethernet adapter as its source of power.
The significant difference between this camera and its counterparts is the choice of powering it using Power over Ethernet.
This feature is particularly helpful if you want to use this security camera outdoors where your WiFi signal might not be strong compared to when indoors, so the Ethernet powers your device and directly transmits data back to the router.
Ring Stick Up Cam Plug-In by Amazon | HD security camera with Two-Way Talk, Works with Alexa | With 30-day free trial of Ring Protect Plan | White
Last Amazon price update was: December 7, 2023 1:31 am
Although to enable you to get access to the router, you will be required to drill the wall.
This camera is uncomplicated and easy to install as a voice on the camera gives you accurate setup information after you scan a QR code on the back. It also provides users with great privacy controls. This security camera comes in white and black colours.
The versatility of this camera makes it possible for you to see, hear and communicate with people directly from your phone or tablet. Alternatively, you can choose the Echo device with the Stick Up Cam Elite.
Depending on users' security preferences, this camera can be used both indoors and outdoors to reinforce security around the home. Basically, regardless of where you choose to use the Ring Stick Up Cam Elite, you are guaranteed of non-stop connectivity and protection.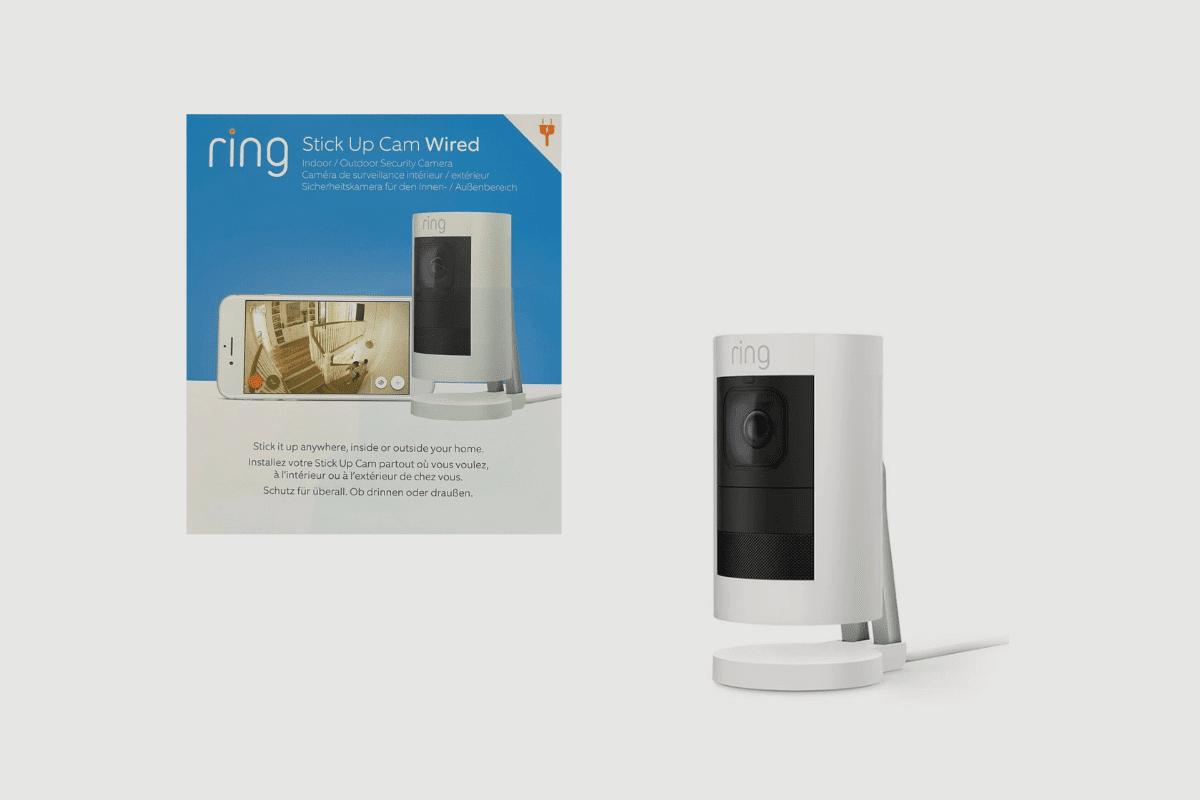 The Unboxing
Besides the Ring Stick Up Cam, the package contains a Power over Ethernet adapter, base cover, base pad, installation tools & hardware, user guide and a security sticker.
Design
Available in just black and white colours, the Ring Stick Up Cam elite comes in a shiny cylindrical body and although it is quite noticeable, this camera is not too conspicuous. Everything required for installation comes in the box, and as such, installation of this security camera is easy.
The Ring Stick Up Cam Elite can be mounted in a number of ways, such as being placed on flat surfaces, like a table or shelf, on a wall or even hanging it on a ceiling for permanent placement.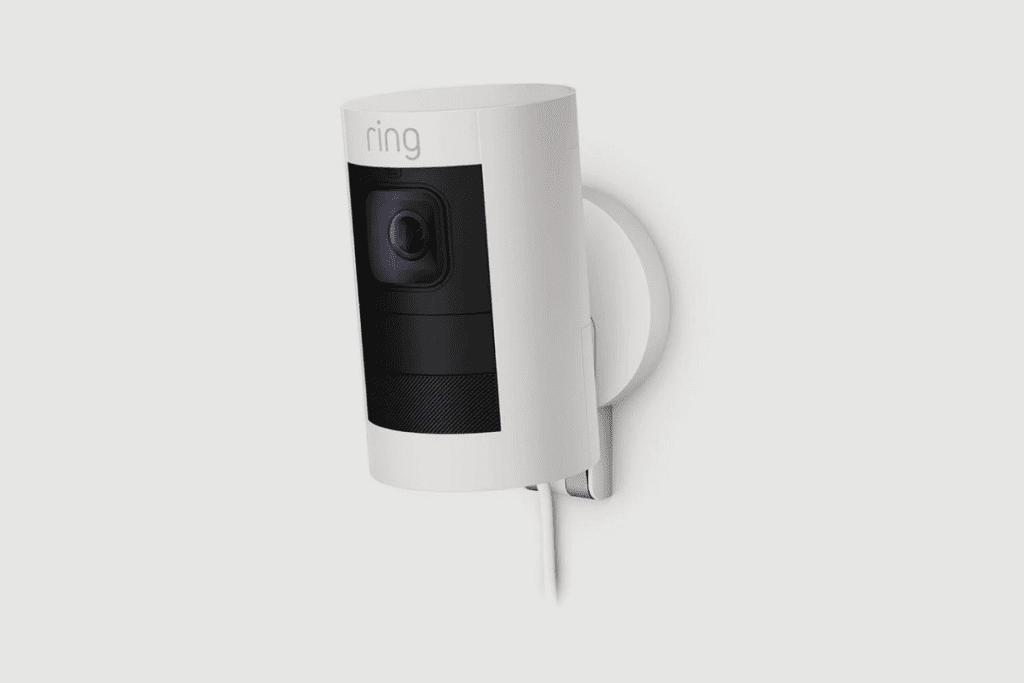 Display
This security camera has a 150° horizontal & 85° vertical field of view, 2.36 in. x 2.36 in. x 3.82 in. (60mm x 60mm x 97mm), a 1080 pixels HD- a standard camera resolution with wide viewing angles that allows full coverage, a live view which allows you see everything going on from the camera in real-time, and night vision which makes use of infrared light to make images in the dark appear brighter.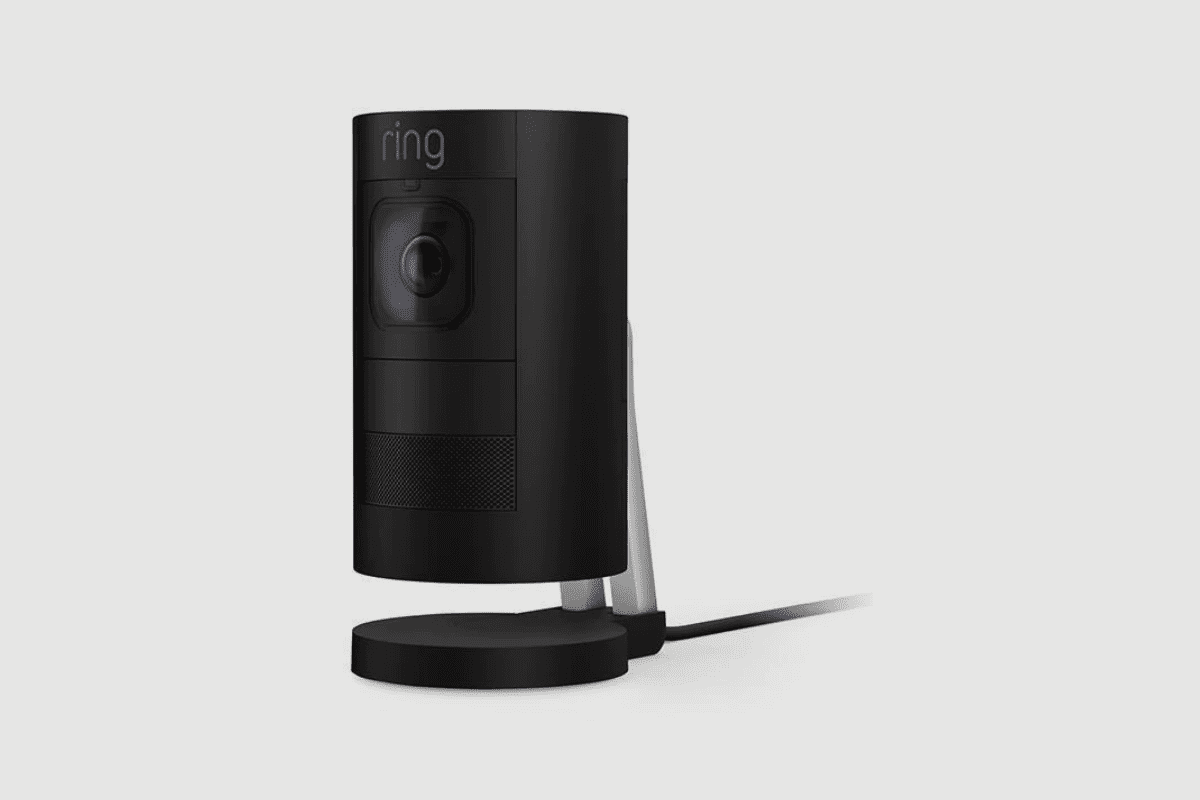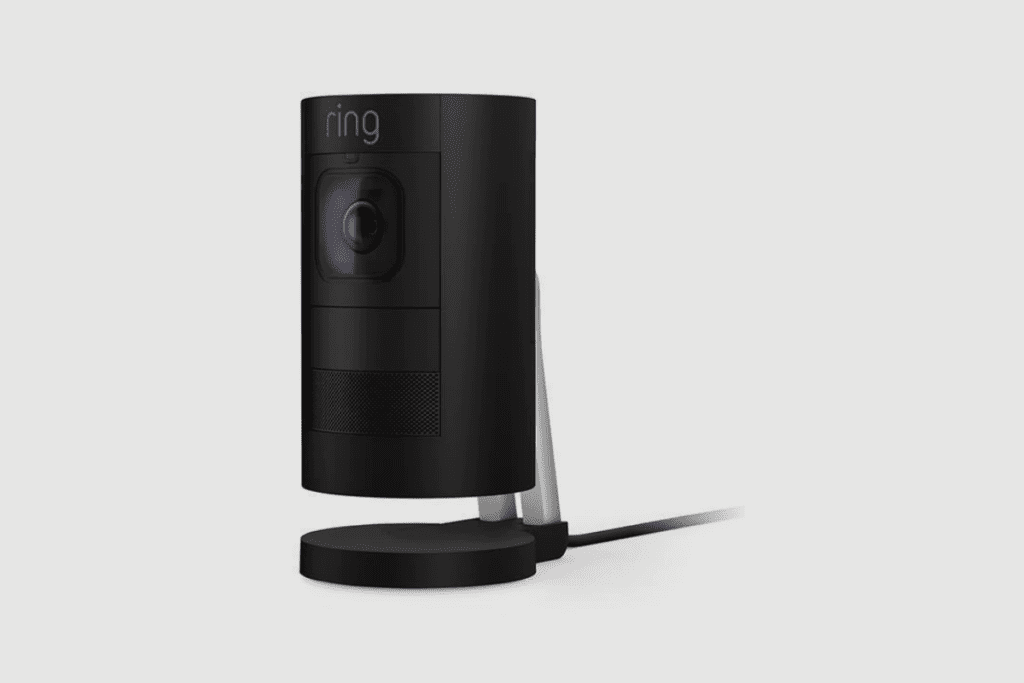 Features
Major features of the Ring Stick Up Cam Elite are:
Connectivity: 802.11 b/g/n Wi-Fi connection @ 2.4GHz
This security camera is suitable for indoor and outdoor purposes
It is powered by Micro USB or Ethernet port with a Power over Ethernet (PoE) adapter
A built-in siren that helps to scare burglars away
The average installation time is between 5-15 minutes
It is compatible with iOS 9.3, Android 5.0 upwards
The field of view is 150° horizontal and 85° vertical
Requires Integrated mounting base/stand with adjustable angle. It can also be placed freestanding or mounted to a wall or ceiling.
IPX5 Rating: this means that it is weather resistant and can operate under -20.5°C to 48.5°C temperature
Requires high-speed internet for connectivity
Works with Alexa: With Echo Show or Spot, you will be able to give voice commands and hear custom notifications
Motion Detection – this includes Advanced motion detection and customisable motion zones
Two-way audio with Active Noise Cancellation (ANC)
The Ring Stick Up Cam Elite is available in white and black colours
Video resolution is 1080p HD, live view and night vision
Ring App, which gives users complete control by enabling you
Receive real-time notifications: Whenever the camera detects motion, you get a live update on your phone or tablet
Live View: Using the Ring App, you are able to see what's happening and when it's happening, which keeps you aware of everything ongoing in your home
Connected devices: Connect your devices in the Ring App to enhance protection in your home
Security & Privacy control: You can view, manage and control your privacy options easily from the Control Center in the Ring App
Ring Protect Plan which comes at a monthly fee of $10 and gives you more features such as:
Record and Capture: With this, you can review, save and share videos & images you have recorded
Rich Notifications: This allows you to view what triggered an alert without opening the Ring App
People Only Mode: When this mode is activated, your device sends a notification only when it spots a person
Flexible options
Extended warranty and 10% off
To build a smarter home with the Ring Stick Up Cam Elite:
Link your Ring security camera and devices to the Ring App to have them controlled from your phone or tablet
Listen to custom notifications and, use the two-way talk with echo dot, launch video with echo show to enjoy the hands-free convenience when you connect with Alexa-enabled devices.
With the use of the Modes features, you can arm and disarm your ring video doorbells, security cameras and alarms which will allow you to easily turn your smart devices on and off with a single tap.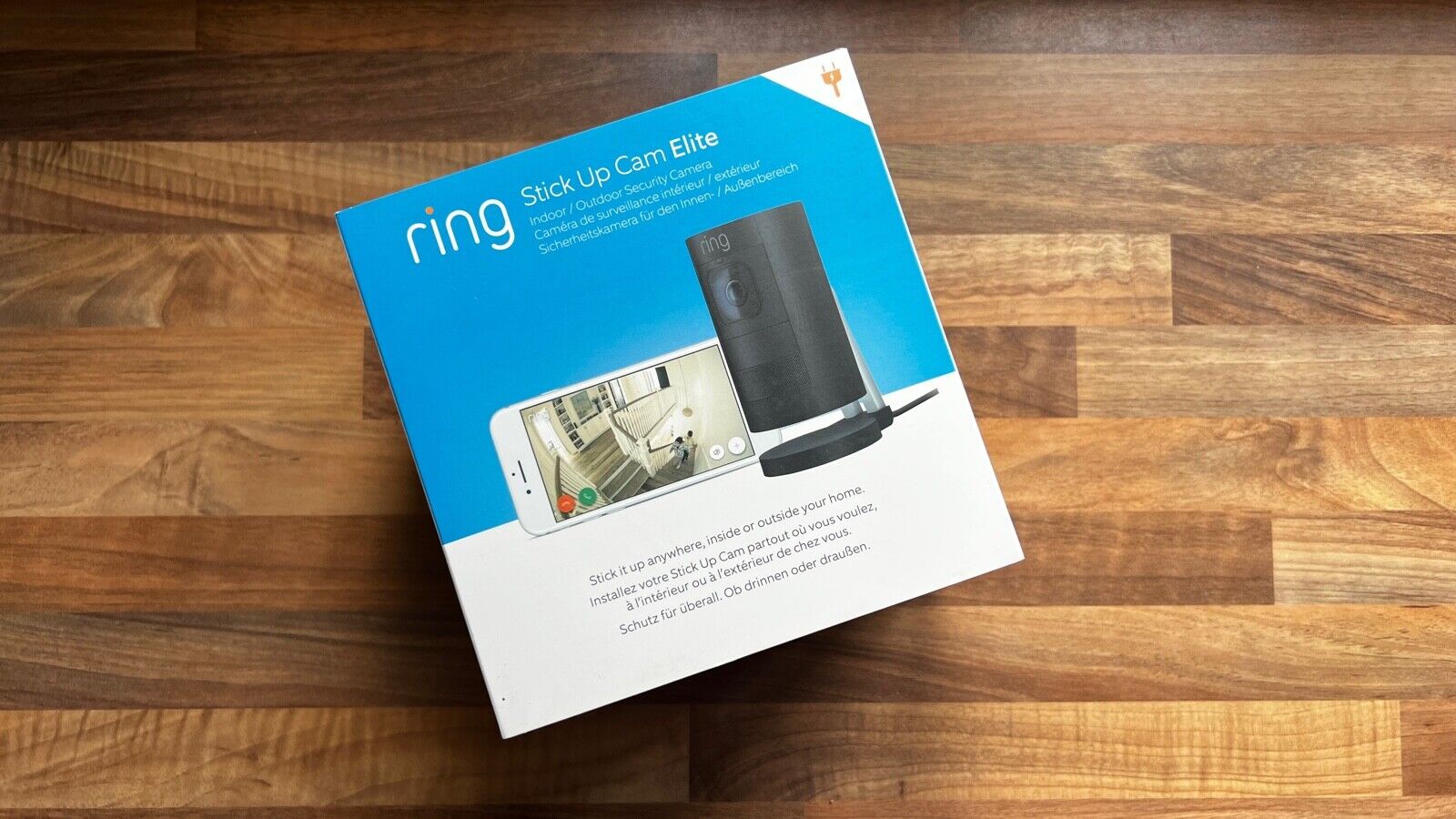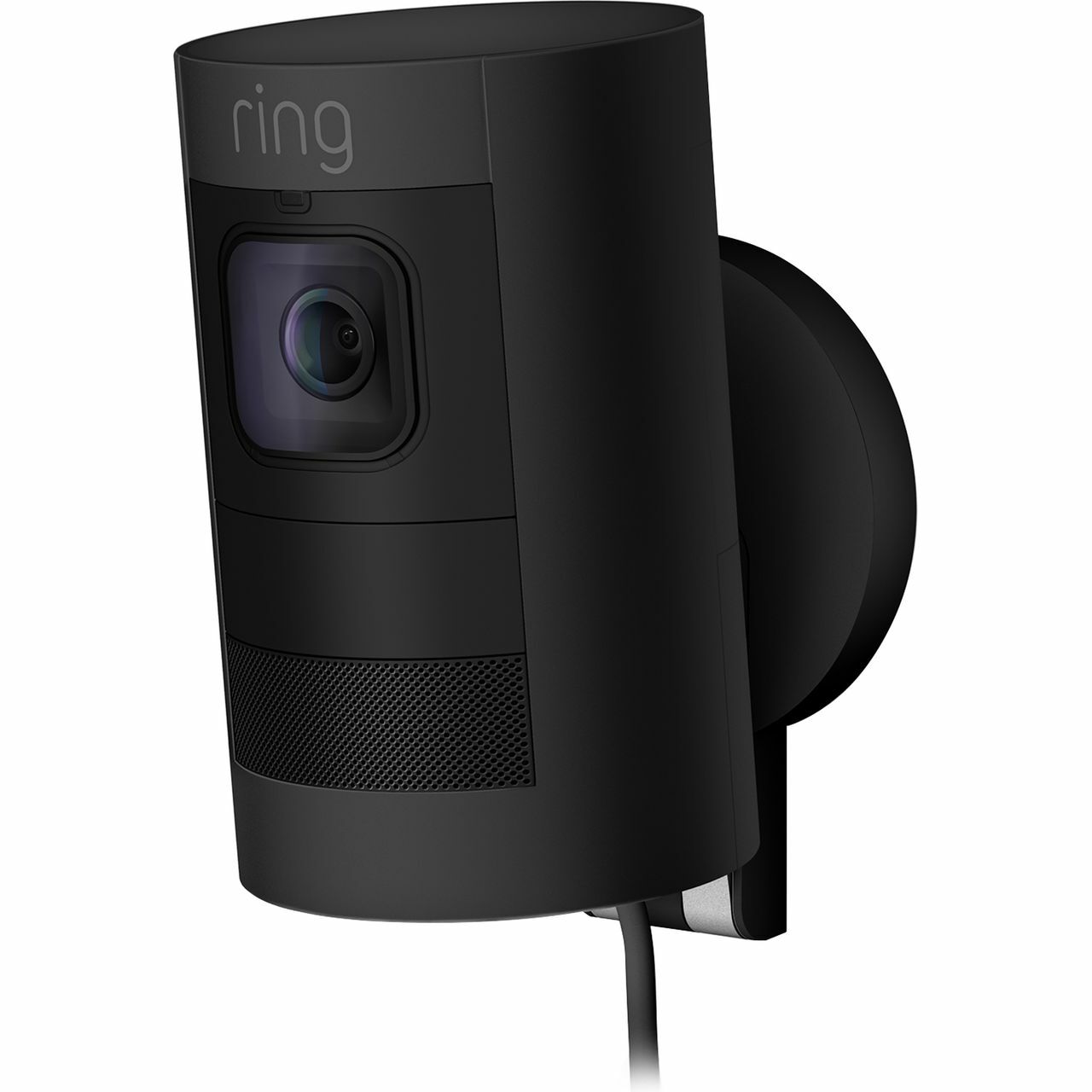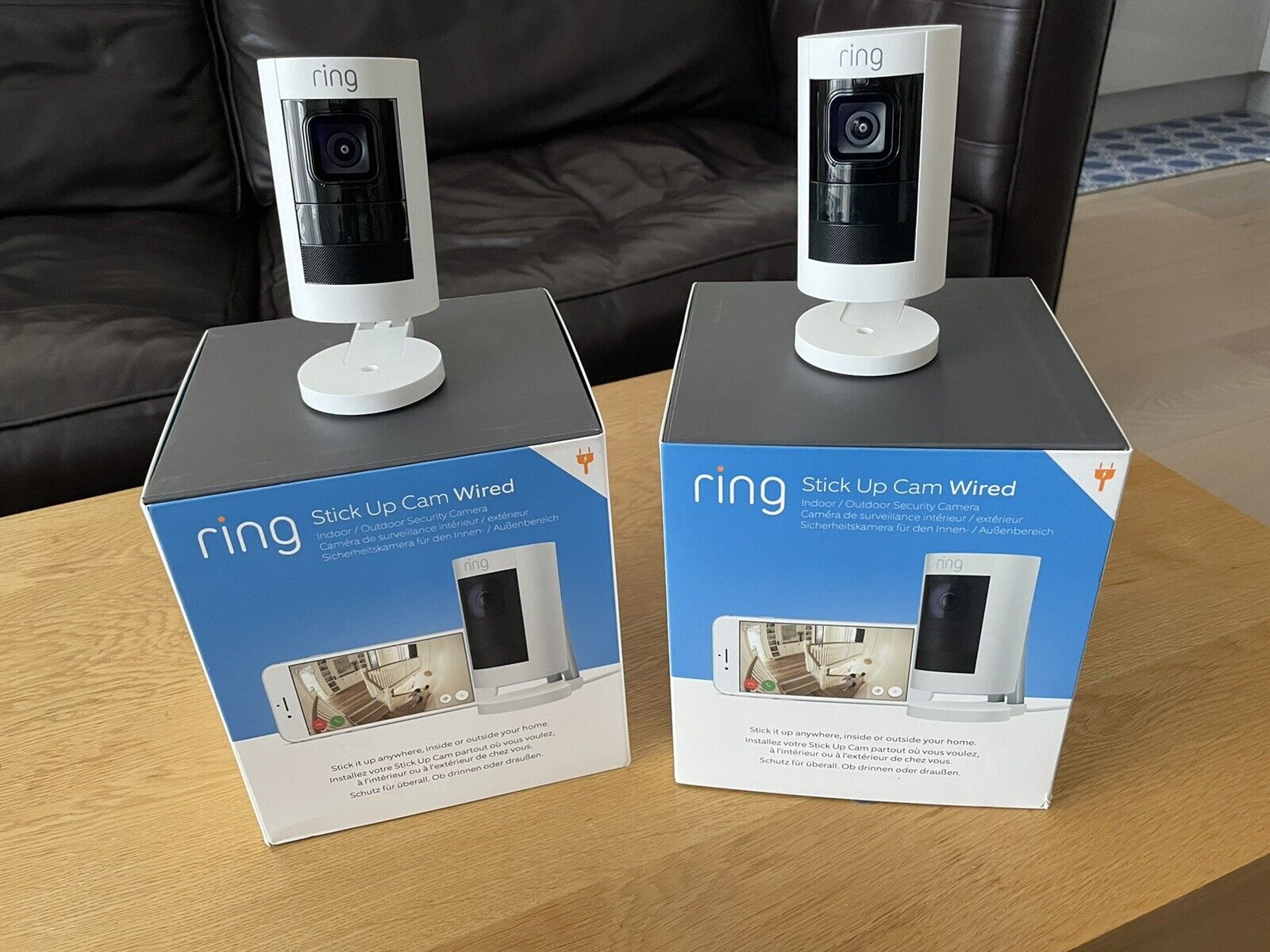 Battery Life
Instead of being powered by batteries, the Ring Stick Up Cam is powered by a Power over Ethernet adapter.
Cost
The Ring Stick Up Cam Elite costs $225.87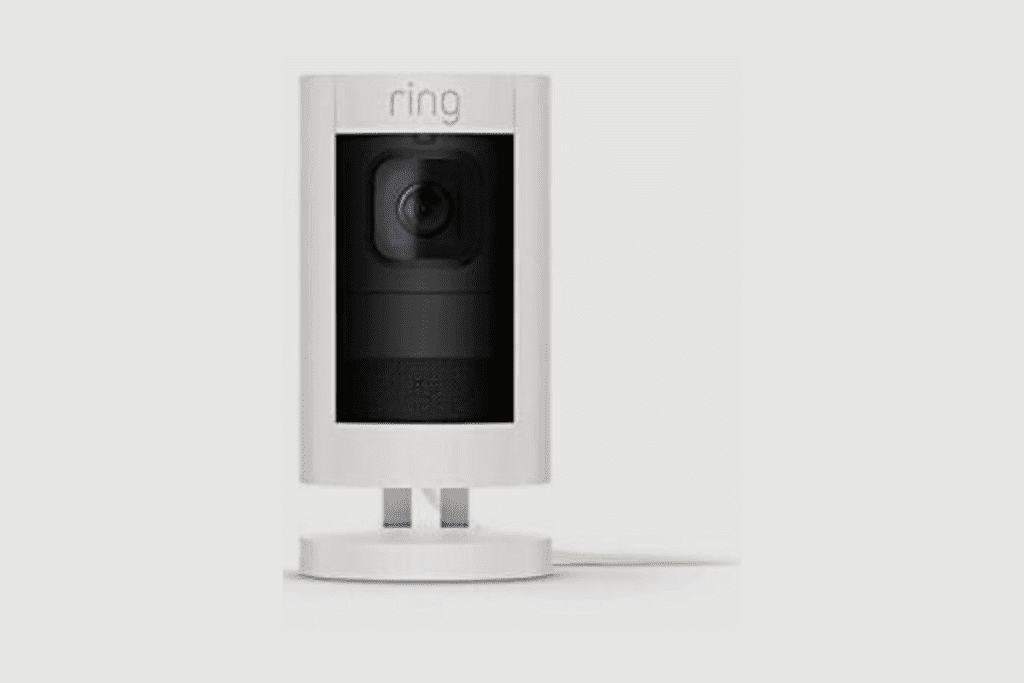 Pros
The Ring Stick Up Cam Elite can be used indoors and outdoors
The design of this camera is sleek
Quick and easy installation (does not require an expert to install)
Wider field of view, which gives complete coverage
Power over Ethernet means increased data speed
IPX5 rating, which makes it weather resistant
Integrates perfectly with Amazon Alexa
Cons
Does not integrate with HomeKit and Google Assistant
Requires a Cloud subscription
There is no option for all-day recording
Conclusion
In conclusion, the Ring Stick Up Cam Elite, which can be used conveniently indoors and outdoors is durable, affordable and highly recommended because it makes use of the Power over Ethernet adapter which connects to your router through an ethernet cable and does not keep you worried about having to charge your battery.
The use of the PoE adapter in this camera is a versatile, reliable and consistent way to guarantee you of maximum security in your home.
FAQs
Q: What is the Ring Protect Plan?
A: This is a comprehensive plan with which users can record, save and share videos. The two categories of Ring Protect Plan are – Basic and Plus.
With the Ring Protect Basic Plan, video recording and sharing for individual Ring doorbells and cameras are activated.
All your videos are saved to your Ring account for 30 days, and this will enable you to review anything you've missed and share what you find necessary. This plan covers just one device and has a monthly subscription fee of $3.10
On the other hand, the Ring Protect Plus Plan comes with an extended warranty for your devices and allows you to save and share video recordings for unlimited ring doorbells and cameras in your home. This plan increases overall security in the home and has a subscription fee of $9.96.
Q: Is The Camera And Poe Adapter Water-Resistant?
A: Although the Ring Stick Up Cam Elite is water-resistant and can be mounted indoors or outdoors, the PoE adapter is not and as such, must be placed indoors and connected to a router for power supply and internet
Q: What Is The Difference Between The Ring Stick Up Cam (Battery, Plug-In, Solar) And Stick Up Cam Elite?
A: The standout difference between these security cameras by Ring is their power source.
The Ring Stick Up Cam Battery makes use of the Quick-Release battery pack for power, although alternatively, it can be powered by the indoor/outdoor power adapter, which is sold separately for regular power.
The Ring Stick Up Cam Plug-in is powered by an AC adapter that plugs into standard European sockets; however, for backup power, you can purchase the Quick-release battery pack.
As the name implies, the Ring Stick Up Cam Solar is powered by solar, and as a result, it comes with a solar panel that keeps your camera charged. It also comes with a Quick-Release battery pack that can serve as an alternative power source when your camera is not charged.
The Ring Stick Up Cam Elite uses Power over Ethernet for constant power and connectivity you can rely on.
This security camera also comes with a mounting bracket that allows for easy placement on walls, ceilings and other flat surfaces without having to purchase any extra accessories, unlike the Ring Stick Up Cam (Battery and plug-ins) that require a Mount for Stick Up Cam that is sold separately before they can be mounted on ceilings.
Q: Is The Ring Protect Plan Necessary To Use The Ring Stick Up Cam Elite?
A: Although with the Ring Protect Plan, you will be able to access video history for up to 30 days, review missed moments, save and share videos, it is important to note that the Ring Stick Up Cam Elite can work just fine even without subscribing to the Ring Protect Plan.
You will be able to monitor all activities going on in your home, receive real-time notifications upon detection of motion, as well as respond to the notification to see, hear and speak to people on the camera directly from your mobile device.