Listen to the Article in Audio
Ring video doorbell 3: Design
Firstly, this motion detection doorbell is a bit bulky and chunky. You need to have a broad space for its installation. Unlike the Ring video doorbell 2, it is easier to take off the faceplate. Thus, you can easily access the battery of the doorbell 3 video camera. Once you take off the faceplate, the battery can be charged easily with the help of a USB.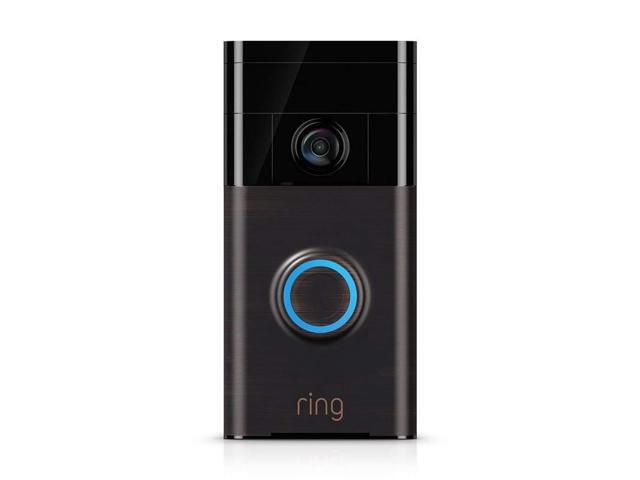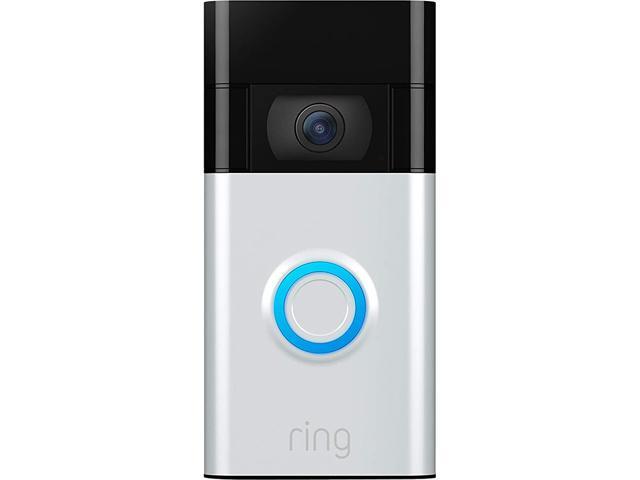 Display
The all-new Ring video doorbell measures around 5.1 inches by 2.4 inches in length and width. Besides, you only get two different choices for faceplates viz. black and silver. Hence, there are only limited options to complement the exterior décor.
Performance and battery life of ring doorbell 3
Frankly speaking, the chime of ring doorbell 3 isn't loud enough. Been said I had fixed the problem by spending $30 through by using the Ring Chime device. You just have to install the Ring Chime on the wall outlet of your smart home. Meanwhile, you will get all the alerts and notifications right on your mobile handset. Unlike its predecessor, the Ring video doorbell 3 offers a removable battery pack. The battery lasts for around 12 months, plus you will get a limited warranty of 1 year.
Features
The Ring video doorbell 3 is considered as one of the most exclusive upgrades. Some of the features that make doorbell 3 the best are mentioned below.
The video capture range of this product is 84 degrees vertical and 160 degrees horizontal.
This video doorbell captures night vision and live videos in 1080p.
Along with the primary purchase, you will get installation tools, mounting brackets, rechargeable batteries, etc.
The product also comes with a limited warranty of 1 year, inclusive of services.
It is comparatively easy to install the product on the door frames.
The Ring video doorbell 3 comes with a mounting base allowing you to adjust the camera as per needs.
Specifications
The all-new Ring video doorbell 3 comes with two-way interaction and noise cancellation.
It gets easily connected to WI-FI 802.11 b/g/n.
This video doorbell can work on a wide temperature range viz. -5 degrees Fahrenheit to 120 degrees Fahrenheit.
The Ring video doorbell 3 offers excellent signal strength.
With the commendable motion detector feature, it is easier to acknowledge who is at the front door.
The motion detector feature allows you to set the camera in different zones.
Pros
Can be installed in just 5 minutes.
Comes with a rechargeable battery and 1 year of limited warranty.
You can connect it to your mobile, tablet, or personal computer.
This product is compatible with Alexa.
The smart lighting on the faceplate offers a futuristic look to the Ring doorbell 3.
The on-demand live video feed allows you to store clips and photos for future references.
The application is intuitive and easy to control.
Cons
For the proper operation, you require high-speed internet.
This doorbell is a bit bulky in size.
To get the cloud service, you have to buy the subscription.
The faceplate color options are limited.
Buying guide for the video doorbell 3
Before buying a doorbell it is essential to consider its network performance and quality of video clip. Notably, the Ring video doorbell 3 provides 1080p recording and real-time notifications on a registered mobile phone. Some of the features that you should give primary preference are mentioned below.
Battery performance
I'd been using the Ring video doorbell for quite a while. The product offers a limited warranty of one year and the battery lasts near about 12 months. Besides, you can simply charge the battery through the USB power supply.
Coverage
Unlike Ring doorbell 2, this product offers excellent coverage. On the contrary, you can use a range extender to get real-time notifications without any hassle.
Motion detection
Irrespective of the weather and day-time the Ring video doorbell 3 offers exceptional motion detection. This security camera comes with an upgraded video quality feed.
Should you buy the Ring 3?
The Ring video doorbell 3 offers several features viz. high image quality recording, real-time notifications, motion sensing, etc. Thus, it will offer excellent home security around the clock. I would suggest you buy the product as it comes with several upgrades and a genuine warranty for 1 year.
Does the Ring 3 require a subscription?
To store the recorded clips and photographs on the cloud it is required to buy a subscription. You just have to pay $3 per mobile, or $10 for a household, per month.
How hard is the Ring 3 Plus to set up?
I was able to set up the Ring 3 plus in just 5 minutes. Besides, you will get several installation tools and guide with the primary purchase. As a result, you will be able to save a considerable amount of money on accessories.
Conclusion
To sum up, the Ring video doorbell 3 is more sophisticated as compared to its predecessor. Along with several features, this product also undergoes a mandatory test. As a result, this product works perfectly at 8 to 24 Volt Alternating Current range. You can install Ring Chime devices and extenders to increase the sound level and coverage. This product does not come with a cloud storage option. For that, you are required to purchase a monthly plan.